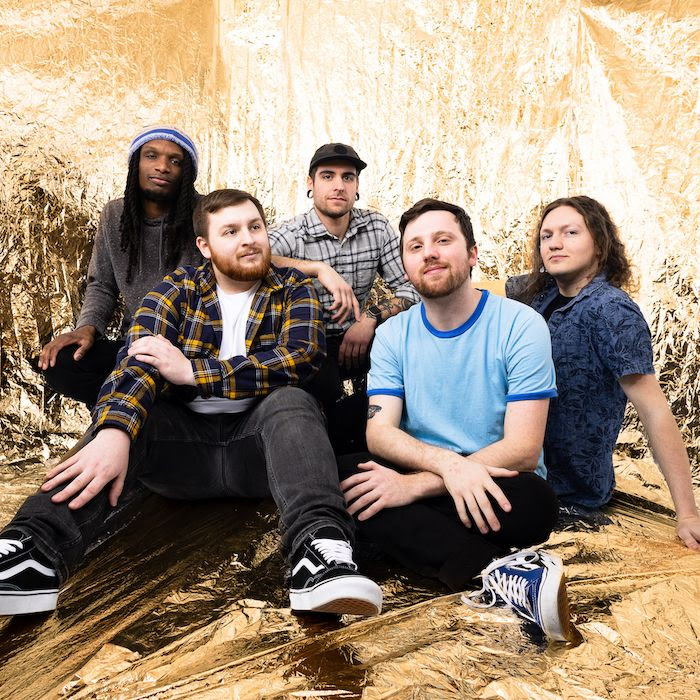 It is an undeniably huge day for Another One Down!. Earlier today, the group announced that they have inked a deal with Open Your Ears Records. Following this news, they will also be releasing a deluxe version of their album A Bitter Descent, and have a brand new single, "Betray A Friend." Open Your Ears Records is also home to punk artists The Burden, Dear Spring, Guardrail, House & Home, Sea Of Storms, and Wild Truth. Another One Down! is clearly in great company.
A Bitter Descent was the band's debut album in 2021. It includes fan favorite songs like "Exeter" and "Deadweight." The deluxe version will be released on May 26 and will have four new tracks: Brand new song "Betray a Friend," a re-recorded version of "Good Grief," and acoustic versions of "Stuck In The Wake" and "Headspace." You can also grab two different variants of the deluxe album on vinyl. (Each variant has two of the four new songs.)
—
The band shares, "A Bitter Descent means a lot to us because it marks growth and progression for our band. For a long time we felt like we were seen as sort of a throwaway easycore act and we really wanted to prove that we have so much more to offer with this record. One of our main goals going into the writing process was to tackle more mature subject matter, primarily overcoming mental health issues which is something each member of the band has struggled with in the past and we feel is important to discuss."
They continue, "Another goal was to explore a wide variety of sounds and vibes while still creating a cohesive record. We've always been inspired by bands who are not afraid to give individuality to each song rather than write the same song 12 times, especially when they're able to do that and still create a well flowing record. We truly believe that we achieved these goals with A Bitter Descent and we are so proud of how the record came out."
"Betray a Friend" dropped today and is already one of the best songs from Another One Down!. The band effortlessly captures the classic pop-punk sound, with drums and guitar that will still have you vibrating long after the song is over. On top of that, they included a music video that involves robbers' breaking into a home to look for a mysterious briefcase. They get caught by the family, but we don't want to spoil the ending for you. Watch the full video below and pre-order A Bitter Descent Deluxe here!