Last year a report from USC brought to light that Asian Americans and Pacific Islanders make up less than 6% of speaking roles in the entertainment industry and 4% of lead roles. The study looked at 13,000 popular films and found that of the 4% with AAPI leads, only 6 were women, 0 were women over 40, 0 were in the LGBTQ+ community, and 14 were Dwayne Johnson. The numbers for people behind the camera were incredibly low as well.
Every year, for one month, we tell people in the AAPI community they are important. We tell them we want to celebrate their heritage and we want to stop the hate they receive. However, the other 11 months of the year, they look at our pop culture and it is hard to find people who look like them and share their experiences. When a person looks around at the superheroes, love stories, and funny anecdotes that flood our screens and social media but can't see themselves—they feel forgotten. What we say in May has no real backing.
Here are a few of the people in entertainment media who are part of the AAPI community and are working to make sure they have the representation that is long overdue:
Henry Golding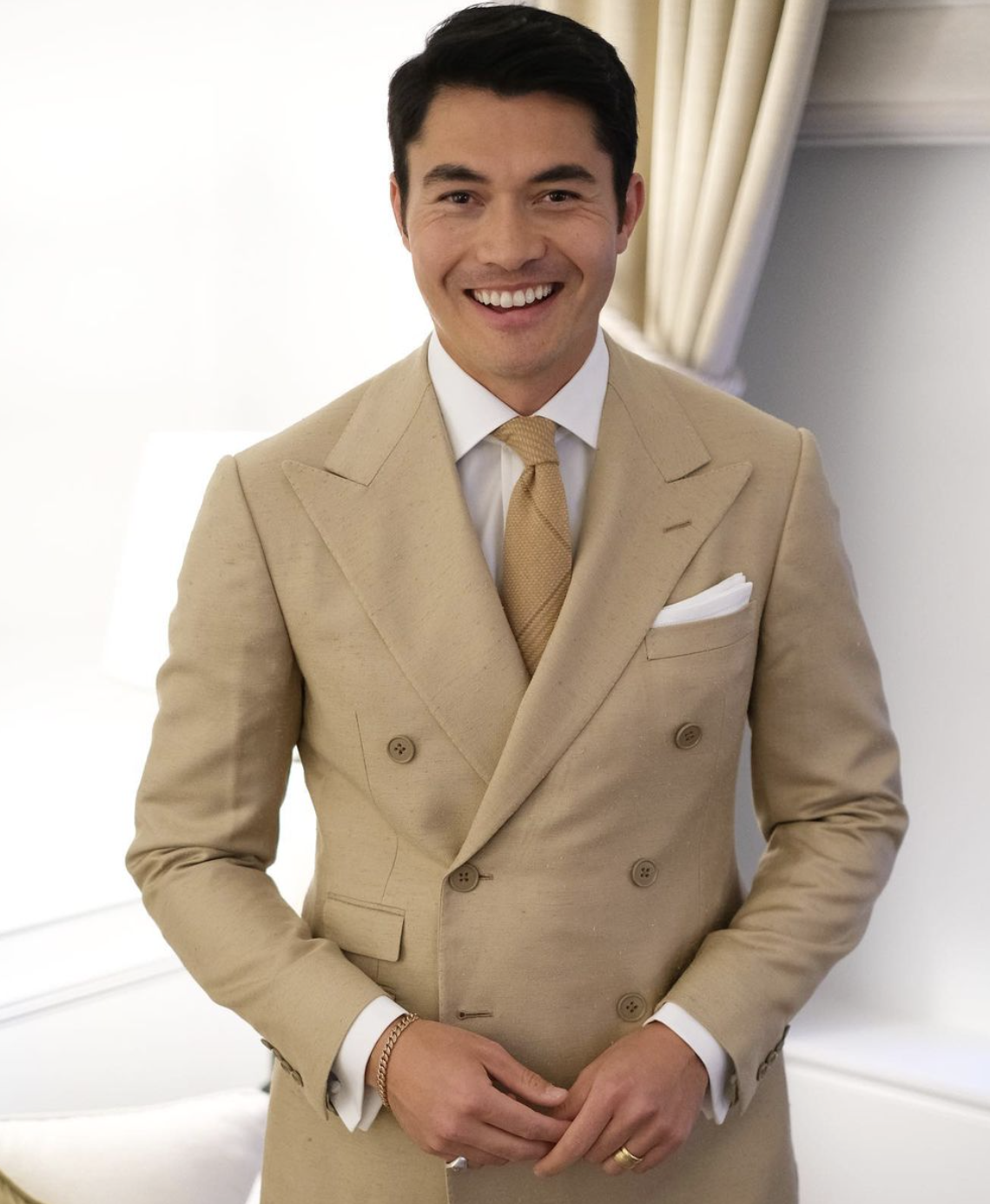 Henry Golding, who stole hearts when he starred in Crazy Rich Asians, was honored this month by Gold House, the nonprofit that fights for representation and socioeconomic equality for Asian Americans and Pacific Islanders. In his speech, Golding said, "It's about fighting for those whose rights are diminished because of the color of their skin. It's about changing laws and advocating for fairness. No matter your creed or sexuality. It's building platforms and companies to uplift people to break through that bamboo glass ceiling, whatever ceiling you want to call it, no matter the industry. It's about pushing the limits of stereotype physically and mentally in all disciplines."
Olivia Rodrigo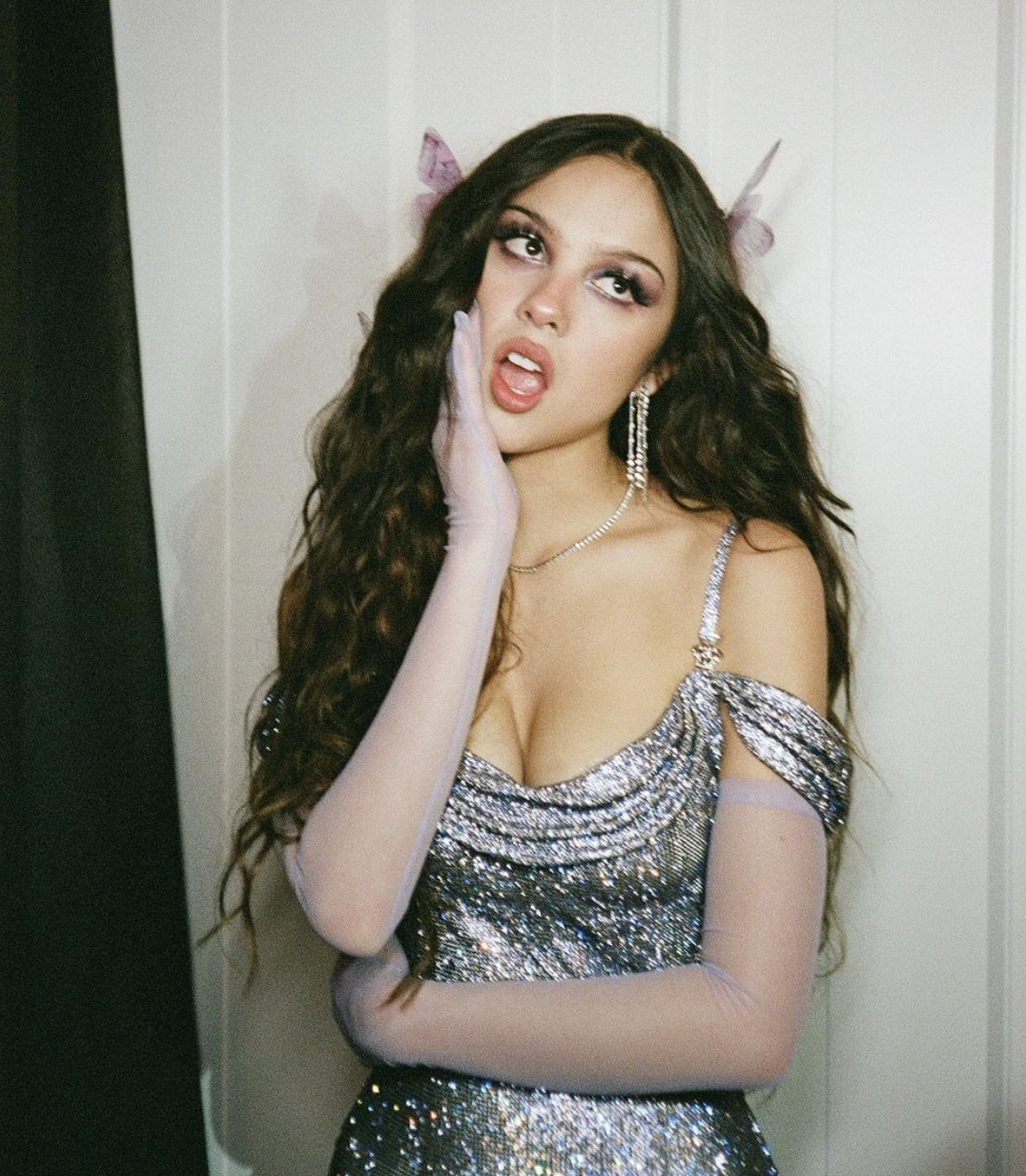 Olivia Rodrigo's great-grandfather immigrated to the states from the Philippines and it is something she is proud of. Her family continues to keep those roots alive. She has talked about her family carrying on with traditions, speaking Tagalog, and making traditional dishes every Thanksgiving. When talking to Buzzfeed about representation she said, "I sometimes get DMs from little girls being like, 'I've never seen someone who looked like me in your position.' And I'm literally going to cry, like just thinking about it. I feel like I grew up never seeing that. Also, it was always like, 'Popstar,' that's a white girl."
Constance Wu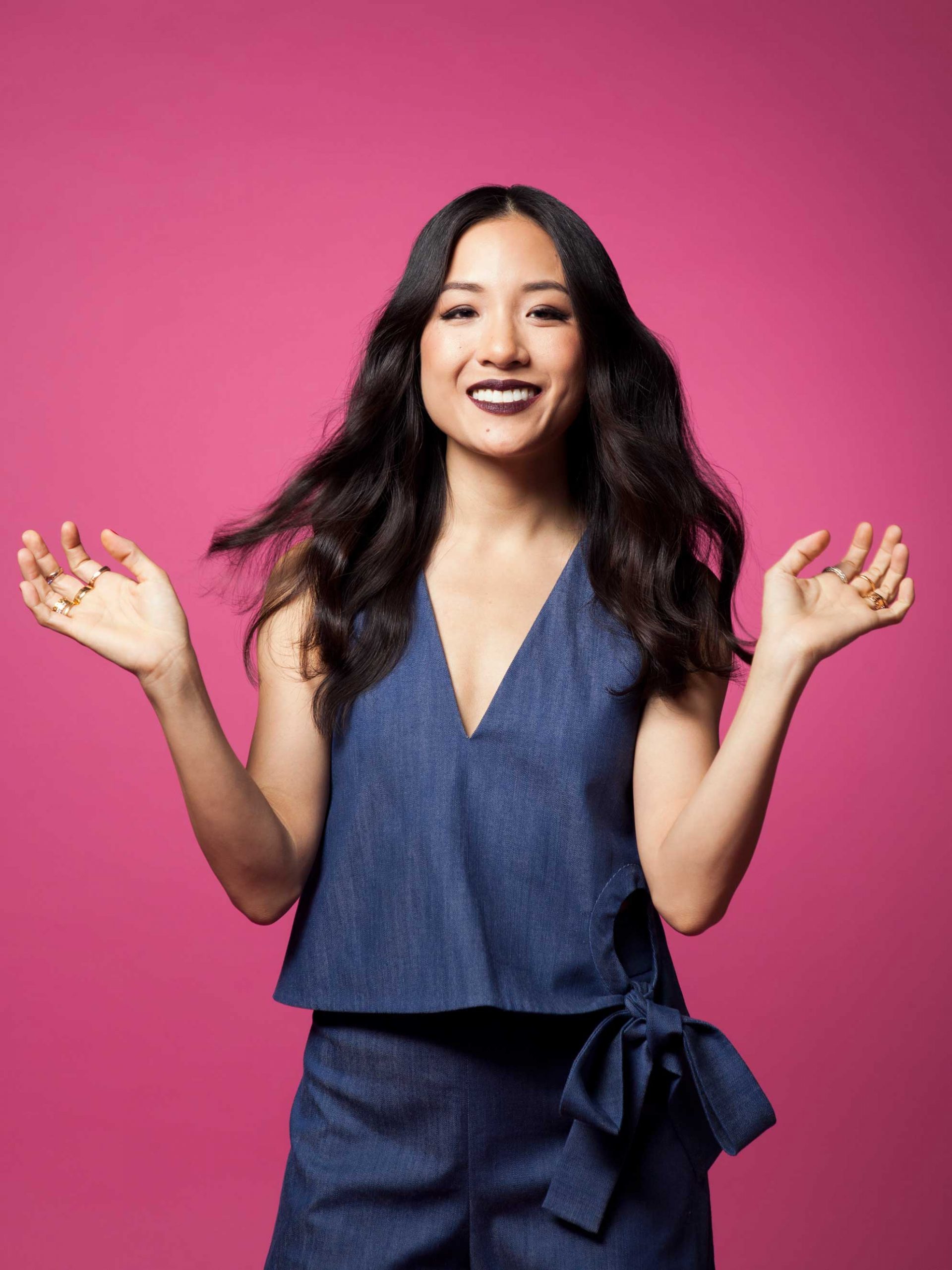 Constance Wu is the star of Fresh Off the Boatand Crazy Rich Asians. When taking on these roles back to back, she told Time, "People used to say, 'Oh, well, she can't carry a show. She can't carry a movie.' But that's why it was hard for Asian Americans—they couldn't carry a show or movie because nobody had ever let them. With Crazy Rich Asians, with To All the Boys, with Minari or The Farewell, we are truly seeing that it's not the lack of talent. It's been the lack of opportunity." Wu has proven she's more than what Hollywood has liked to deem as the "token Asian." She's taken roles further and brought them to life.
Jason Momoa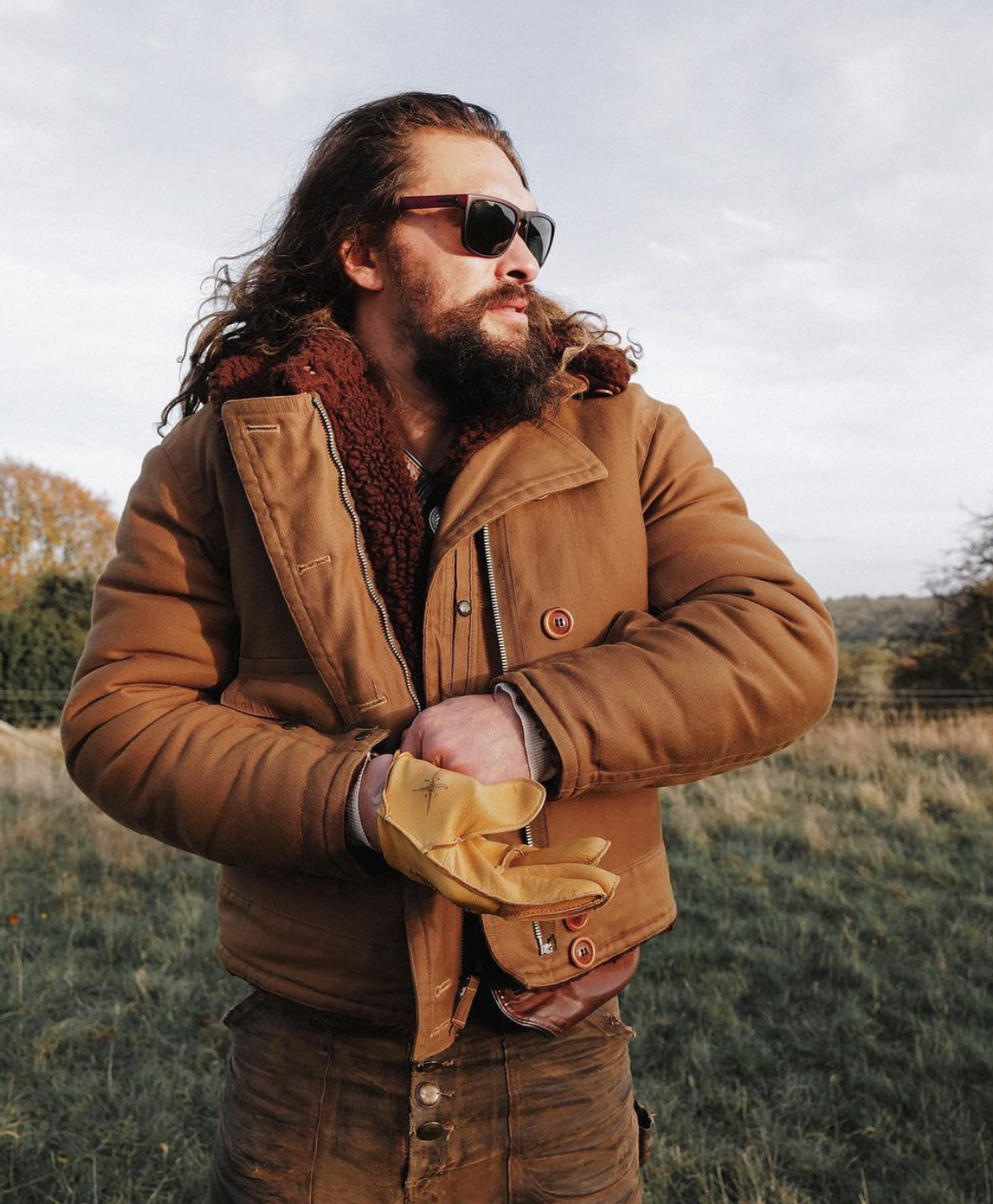 Jason Momoa broke barriers by being a mixed raced superhero when he took on the role of Aquaman. Too often we see our on-screen superheroes look the same across the board. That has started to change and Aquaman was one of the first. When speaking to TNP on his role he said, "I mean, coming from the Polynesian islands, there are so many water gods that we have and so much folklore and mythology about how the islands came about – from Kanaloa to Maui. I just think it is the Poseidon story, and I get to play that. And honestly, to be the first mixed-race superhero in 2018… that is a huge honor."
Dwayne Johnson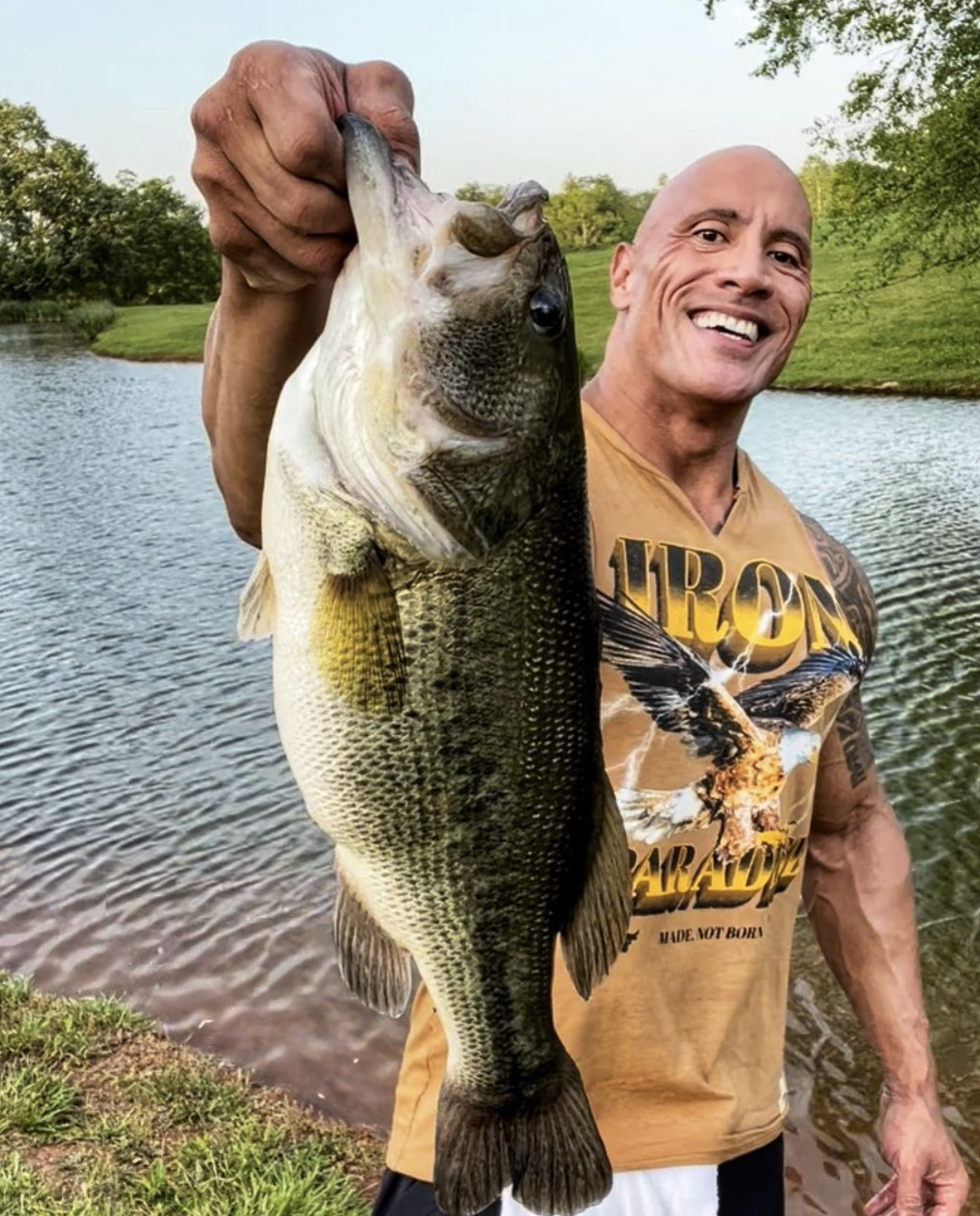 Dwayne Johnson, pro-wrestler turned actor, is part Samoan. He played the part of Maui in Moana, the second (just after Lilo & Stitch) of Disney's movies to focus on Pacific Islander culture. He has embraced this part of his life and, earlier this year, he made sure to educate his kids on their heritage. In a post about their trip to the Polynesian Cultural Center, he wrote, "The best part of the visit was seeing my two little girls stand tall and proud all day, even though sometimes the energy of our Polynesian culture can be very scary to little kids. My little ones just knew in their hearts, that this is who they are. Who they were born to be. And these are our people. Fa'afetai tele lava and thank you to the entire Polynesian Cultural Center for making our visit truly unforgettable."
Taika Waititi
Taika Waititi is Māori, which is part of the Polynesian culture. He's made quite the name for himself by directing hits like Thor: Ragnarok. However, growing up in New Zealand he's faced racism because of his Polynesian background. He told Dazed, "I think New Zealand is the best place on the planet, but it's a racist place. People just flat-out refuse to pronounce Māori names properly. There's still profiling when it comes to Polynesians. It's not even a colour thing –— like, 'Oh, there's a black person.' It's, 'If you're Poly then you're getting profiled.'" He went on to say, "People in Auckland are very patronising. They're like, 'Oh, you've done so well, haven't you? For how you grew up. For one of your people.'" It's clear he had to push through stereotypes to get where he is now, and we're glad he did.
Sandra Oh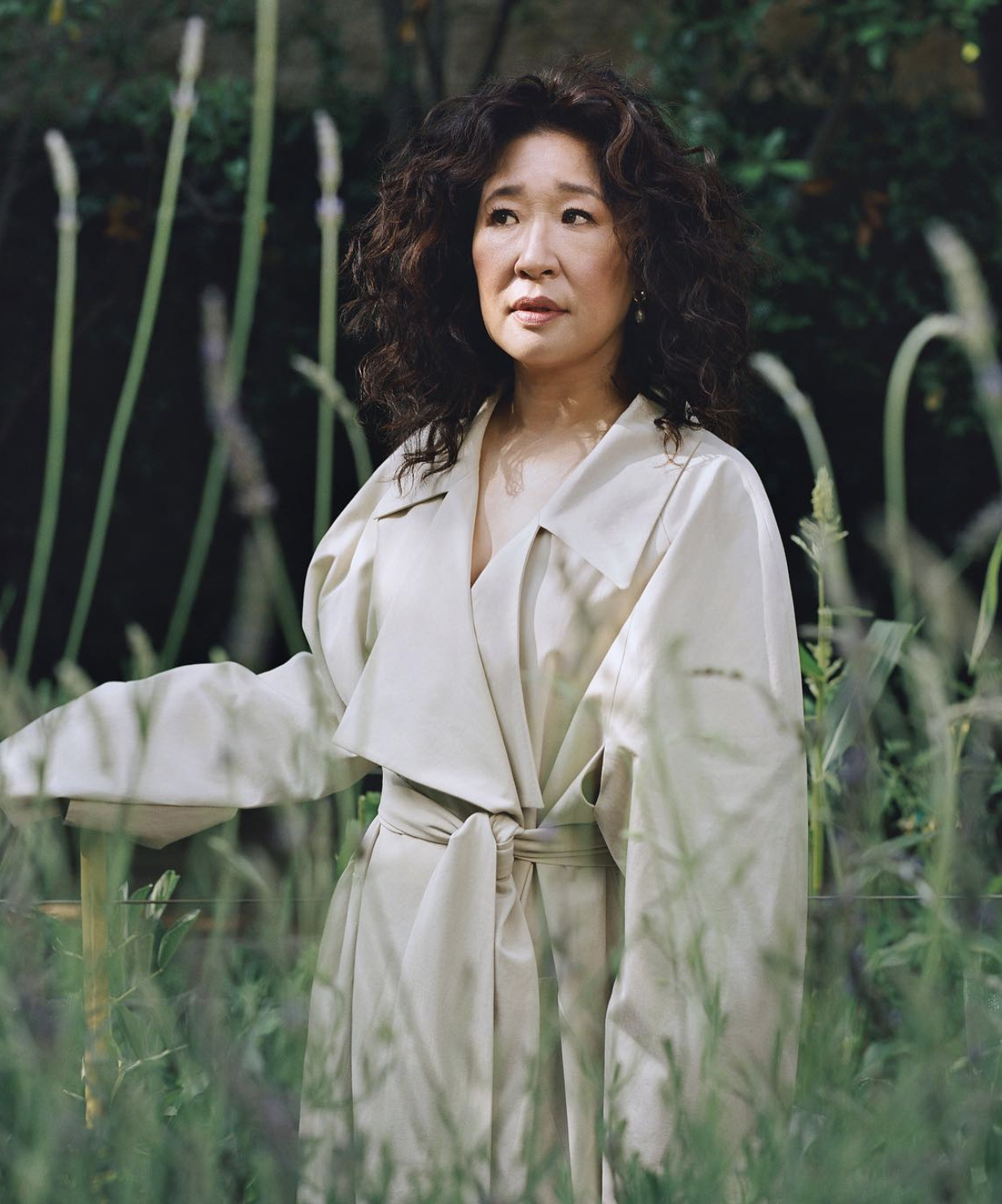 Sandra Oh really took off when she starred in Grey's Anatomy and then continued to crush it when she took on Killing Eve. She's been outspoken about the hate that Asian Americans and Pacific Islanders continue to receive. Last year she spoke at an AAPI Rally in Pittsburg and said, "To everyone here… I will challenge everyone here, if you see something, will you help me? If you see one of our sisters and brothers in need, will you help us? We must understand, as Asian Americans, we just need to reach out our hand to our sisters and brothers and say, 'Help me and I'm here. I am proud to be Asian! I belong here!'" Oh has used her platforms at award shows and her social media to embrace her heritage and encourage others to do the same.
Hayley Kiyoko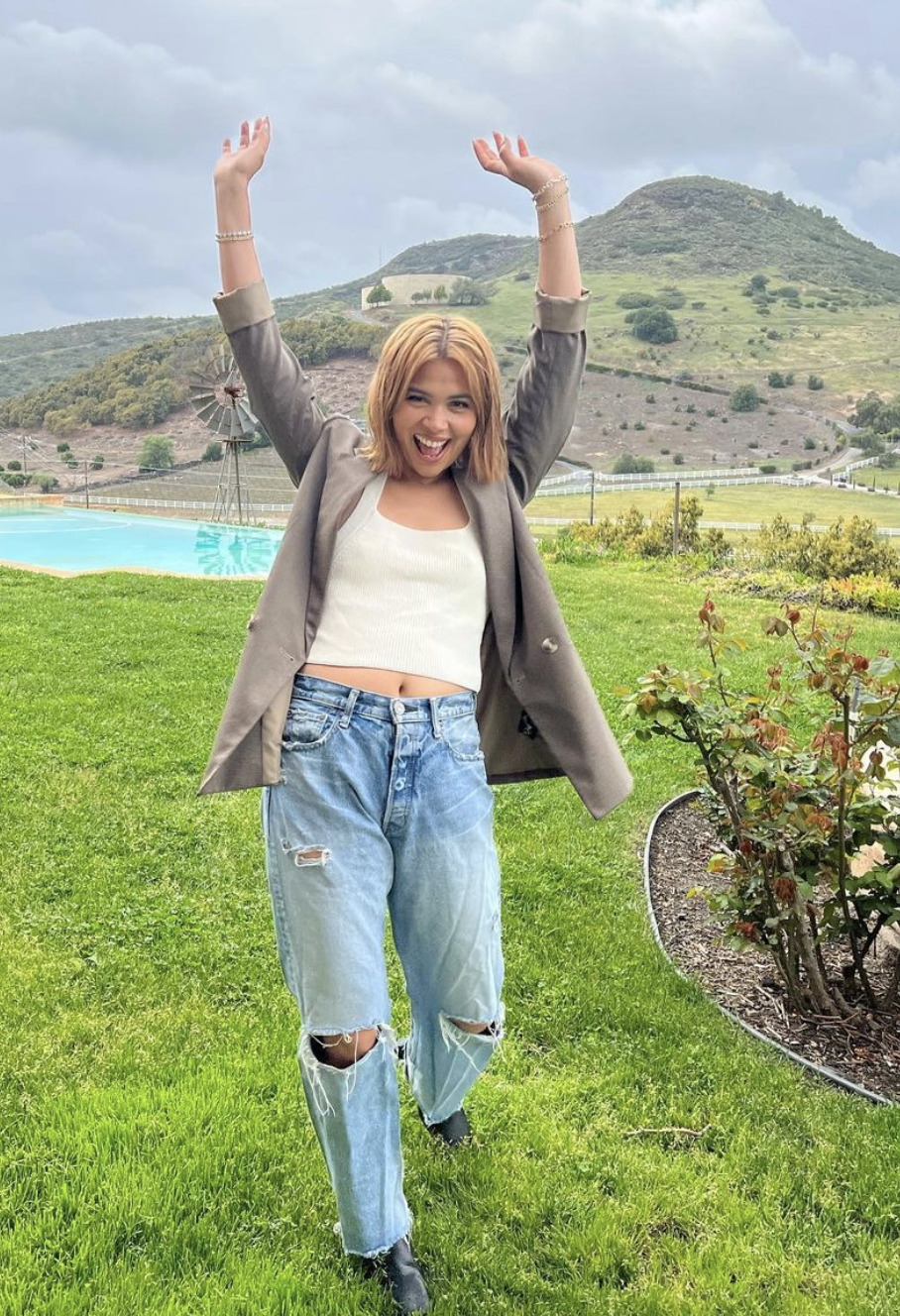 Hayley Kiyoko is an actress and artist who has stepped into the spotlight and given people so much to look up to. She hasn't been shy about how being part Japanese and a lesbian has made her career harder for her. However, she's happy that things are starting to turn around and that minorities are starting to be able to see more people like them on the screen and through their speakers. She told People, "The possibilities are endless — that there is a space for us. A lot of times when you grow up and you don't see someone that looks like you, it doesn't feel like society wants you or accepts you, so I'm so excited for what the future holds and the change that we're really starting to see in the music industry."
Naomi Scott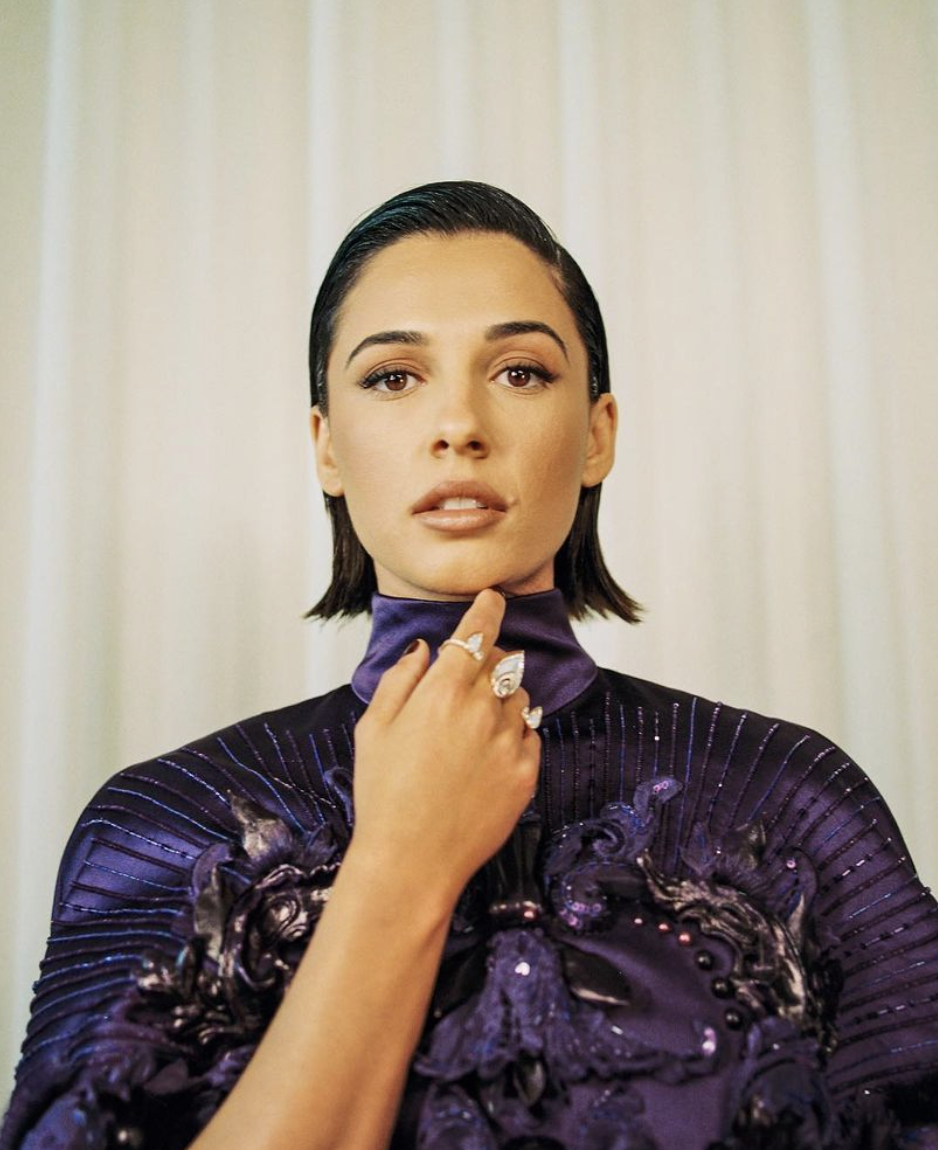 Naomi Scott blew up with Disney after starring in both Lemonade Mouth and the live-action remake of Aladdin. Not to mention she's the Pink Ranger in Power Rangers and is one of Charlie's Angels. In an interview with Teen Vogue, she commented that she didn't see many people like her on the screen so she gravitated towards movies like Bend it Like Beckham, Mulan, and Aladdin. In her experience with acting, she said, "There's a thing of someone [being] like, 'She's not white, she's not black, she's not Latina, what is she?' There were definitely a few leads that I went for where I think, ultimately, I was maybe the other choice, the 'exotic' choice, or the 'other.'"
Ali Wong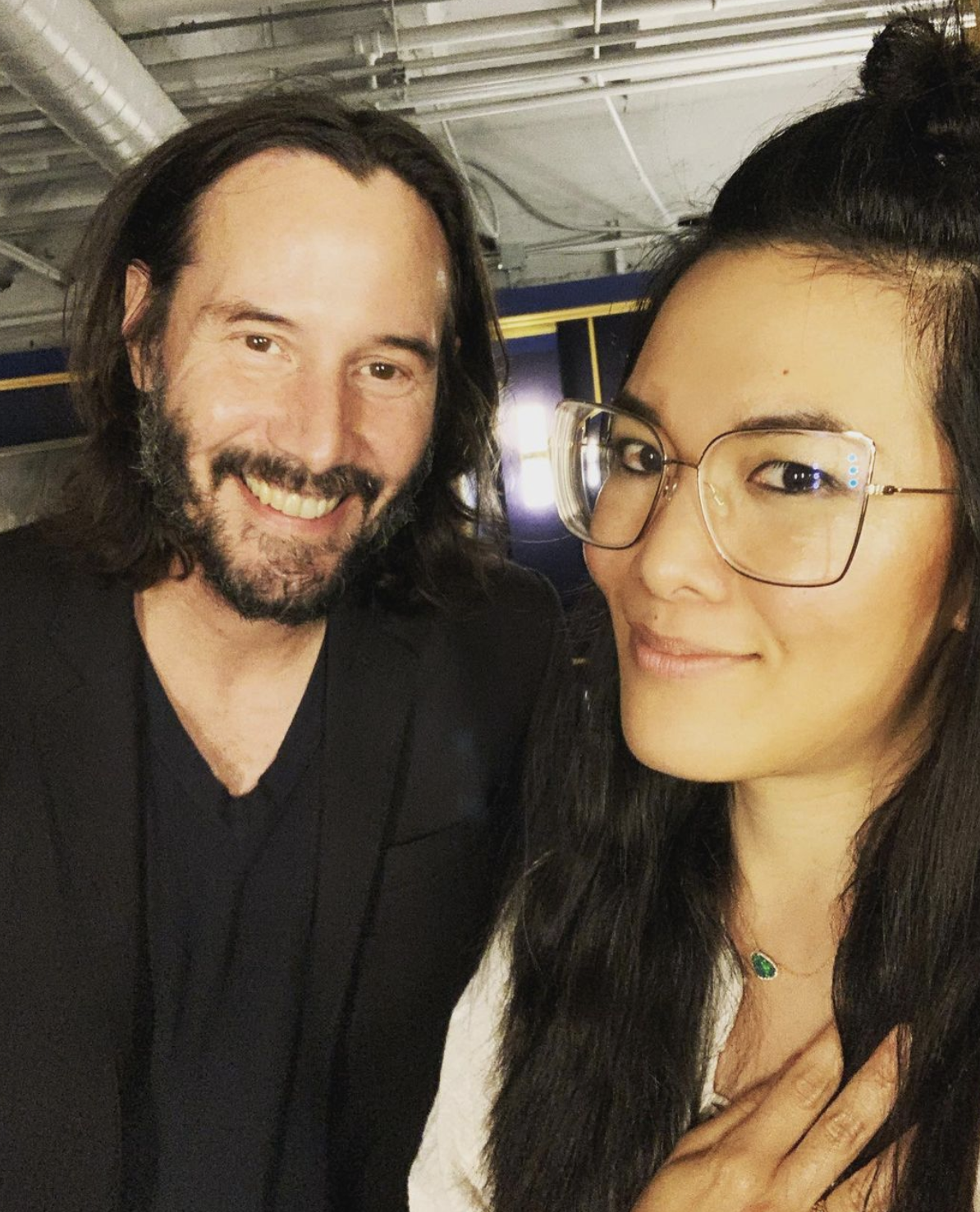 Ali Wong breaks barriers as an actress and a comedian. She wrote for Fresh Off the Boat, appears in several comedy specials, has her own specials on Netflix, produced and starred in Always Be My Maybe, and has crushed it in several other projects. The way she is unapologetically herself makes it hard to ignore that she is changing the game for Asian Americans across several different avenues in the entertainment industry. In her book Dear Girls: Intimate Tales, Untold Secrets & Advice for Living Your Best Life she writes, "I tried to stay away from the classic Disney princess movies. In addition to featuring a lot of unempowered women, those movies are just so white. White people and stories about white people are not bad, it's just that when you live in America, everything is so inherently white. I don't want you to grow up wishing you were white and having that inform all of your decisions later on in life. I want you to be proud of having black hair and Asian features."
Chloé Zhao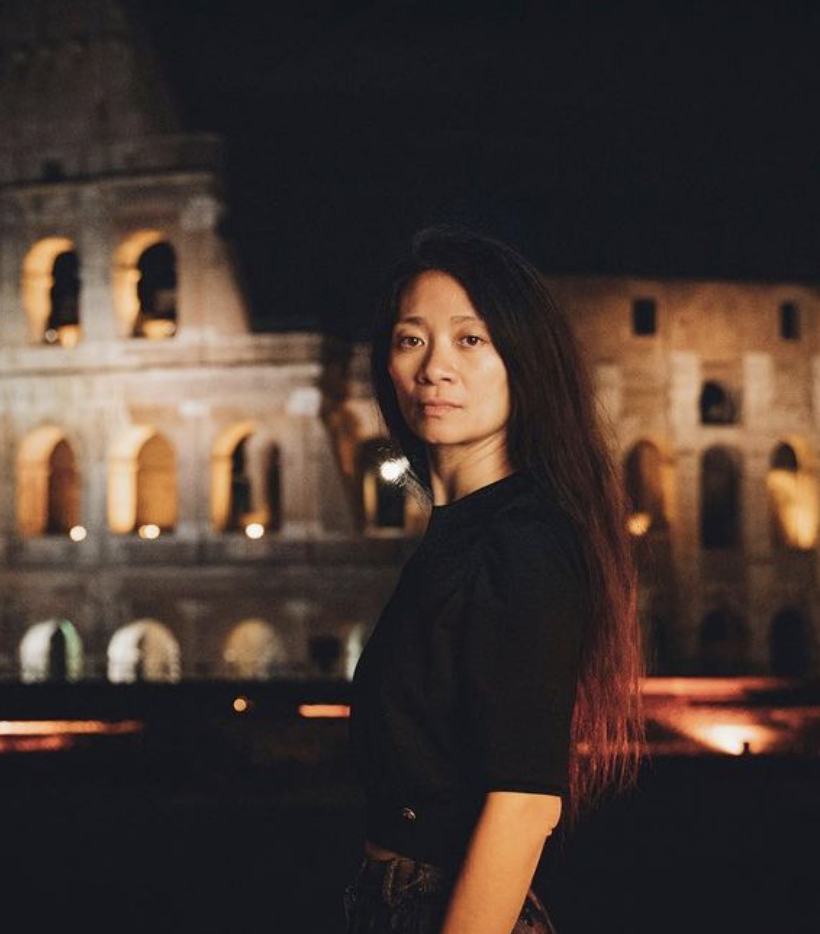 Chloé Zhao made history when she became the first Asian woman to win the Academy Award for Best Director for Nomadland. In her acceptance speech, she said, "I think the understanding and trying to see the world from the other person's perspective is the only way we can survive as a species." Zhao continued, "Now this is why I fell in love with making movies and telling stories because it gives us a chance to laugh and cry together, and it gives us a chance to learn from each other and to have more compassion for each other. So thank you everyone who made it possible to do what I love." Chloé Zhao speaks with such compassion, has endless talent, and is a trailblazer for Asian Americans in the directing world.
Jon M. Chu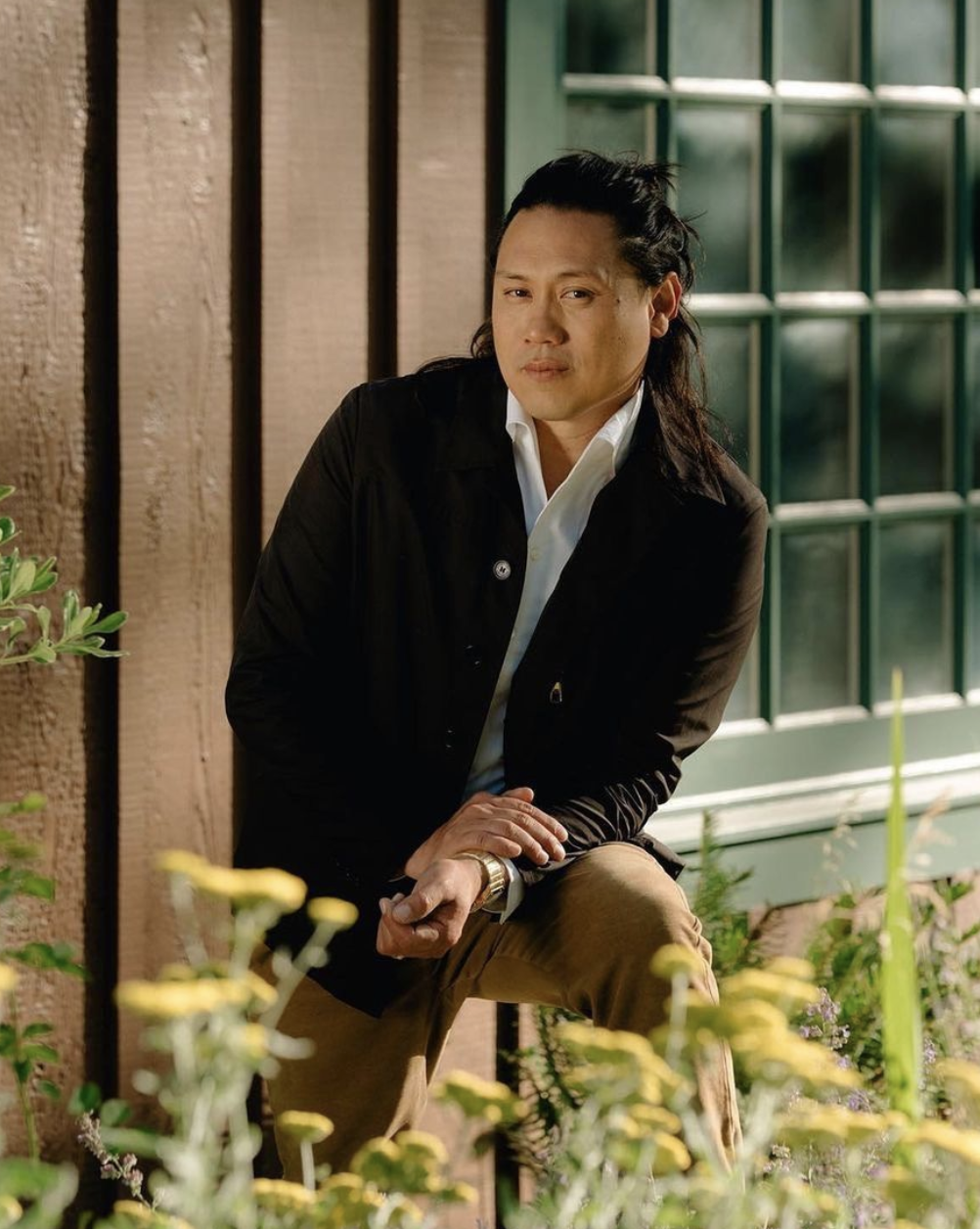 Filmmaker Jon M. Chu is responsible for the hit Crazy Rich Asians franchise and the upcoming adaptation of the musical Wicked. When he spoke at the virtual event The State of AAPI Representation in Film, TV & Culture, he mentioned the direction movies are headed in regards to representation and said, "Normalcy is over. [The industry is] going to a new normal and we're going to participate." Chu continued, "Our participation happens with people like us on the street and others out there who don't even know that they're going to be the voice that speaks for us." He also mentioned that some of his motivation for the characters he creates lies in seeing how Asian women were being portrayed and realizing that those weren't actually representing the women that were in his life.
Michelle Yeoh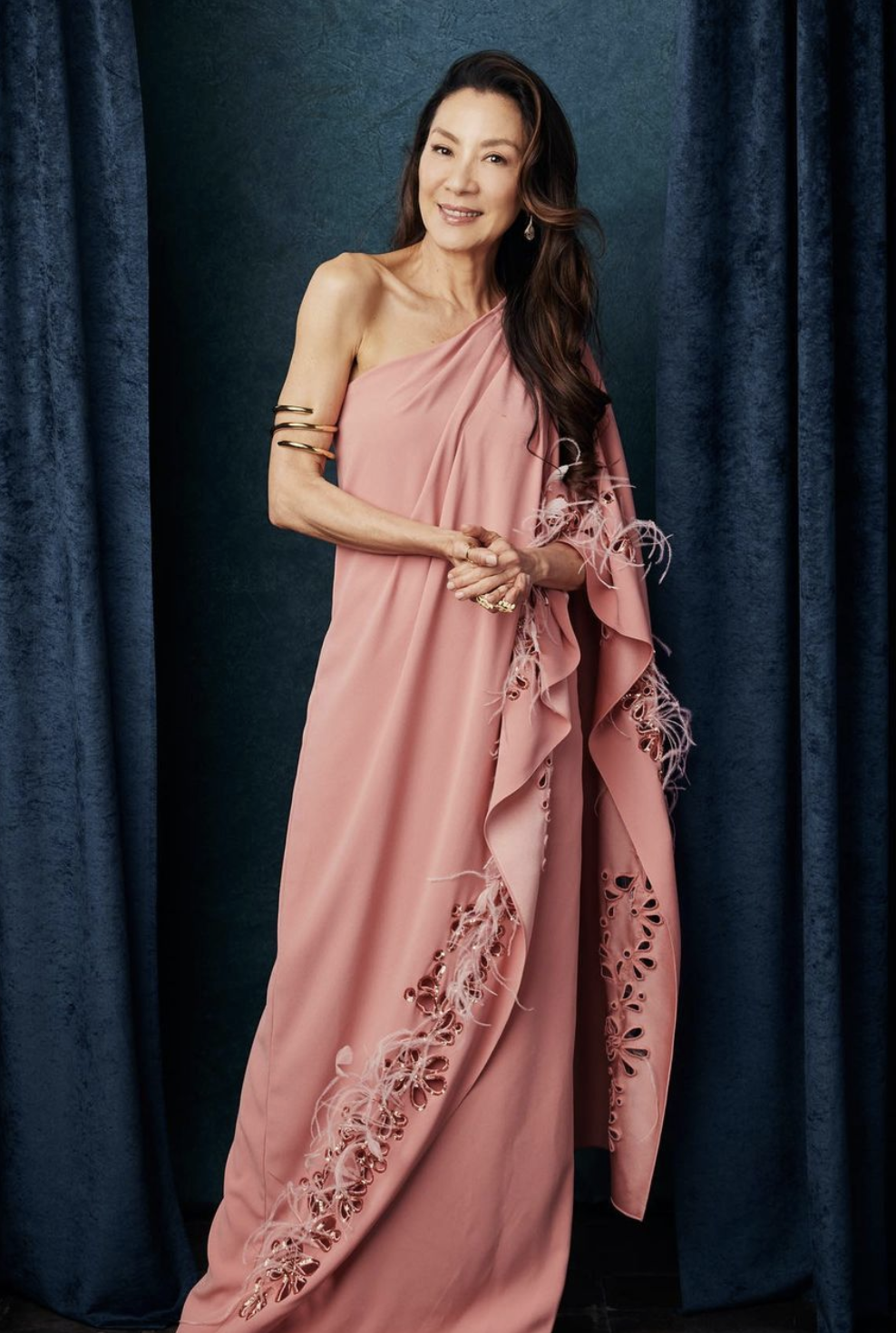 Michelle Yeoh is a global acting queen. Everything she participates in is gold. From martial arts heroes to evil emperors to mothers on the verge of a multiverse breakdown, Michelle Yeoh is undefeated. Most recently she starred in Everything Everywhere All At Once and it blew everyone away by showing even more sides of her versatility. Because she's such an icon, the directors of the film originally wanted to name her character Michelle. As much as it was a sweet gesture, she insisted they change it. She told the Associated Press, "I'm like 'No, no, no' because I believe this person, this character that you've written so rich, deserves a voice of her own. She is the voice of those mothers, aunties, grandmothers that you pass by in Chinatown or in the supermarket that you don't even give a second glance to. Then you just take her for granted. She's never had a voice."
Nabela Noor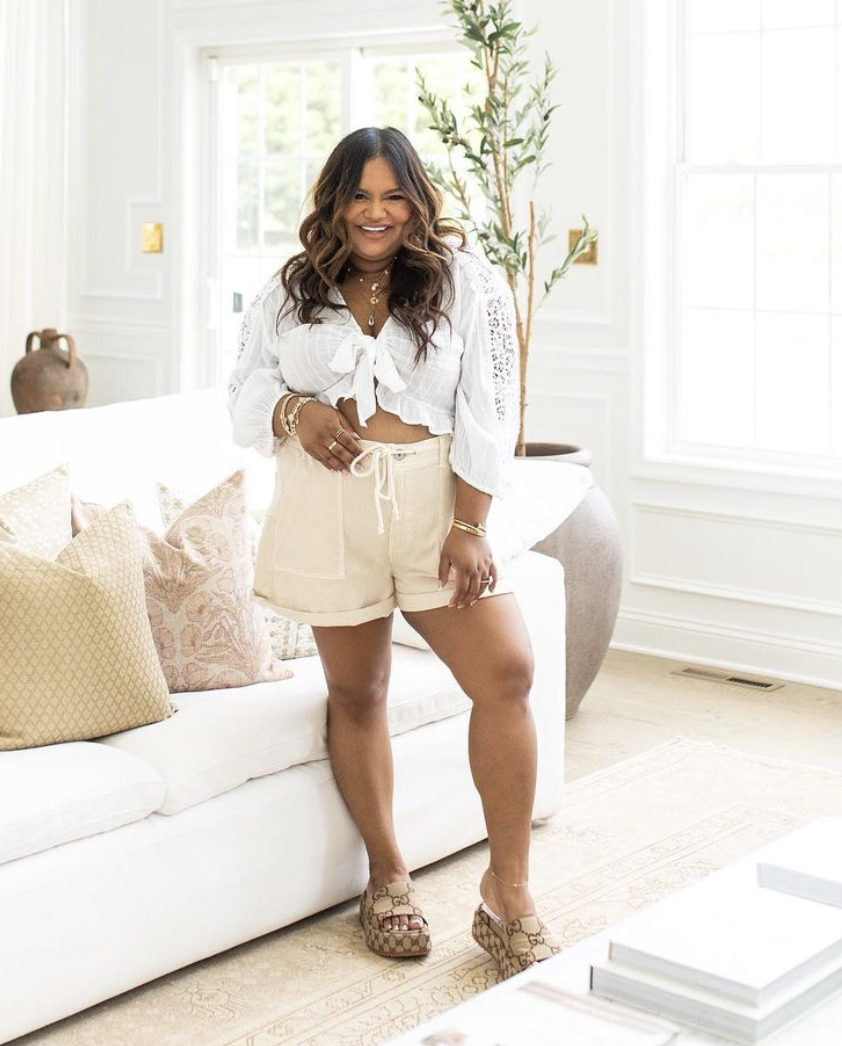 Influencer Nabela Noor got started posting self-care and beauty tips at the height of the pandemic. Her tips blew up and served a purpose much bigger than getting likes on TikTok. She told Popsugar, "I started making content online on YouTube and Instagram — I was just making beauty videos. Being South Asian, specifically from Bangladesh, I didn't really see myself represented in the world around me, so it was integral for me to jump on board and to make content for girls like me. At the time, I didn't realize how many brown girls needed to see somebody with their complexion, their skin tone, and their stories or similar experiences speaking about beauty and sharing beauty tips that were relevant to them — specifically around hyperpigmentation, dark spots, and color correcting." Seeing representation on the big screen is important but it needs to be on those little screens we spend so much time on too.
Mindy Kaling
Mindy Kaling has spent her career making waves in the best way. She was the first Indian American to have her own network show when she created The Mindy Project. She also brought Indian culture in Southern Cal to life as the co-creator and showrunner of Never Have I Ever. When it was announced she would create a Scooby-Doo spinoff starring Velma, some people weren't pleased that the animated character would now be South Asian. Kaling told Seth Meyers, "I just couldn't understand how people couldn't imagine a really smart, nerdy girl with terrible eyesight, and who loved to solve mysteries, could be Indian. Like, there are Indian nerds. It shouldn't be a surprise to people." It's another great example of why continuing to have diversity on the screen is important. We still have those people who can't get over themselves long enough to see how much sense it makes to have Kaling create a show around and voice Velma.