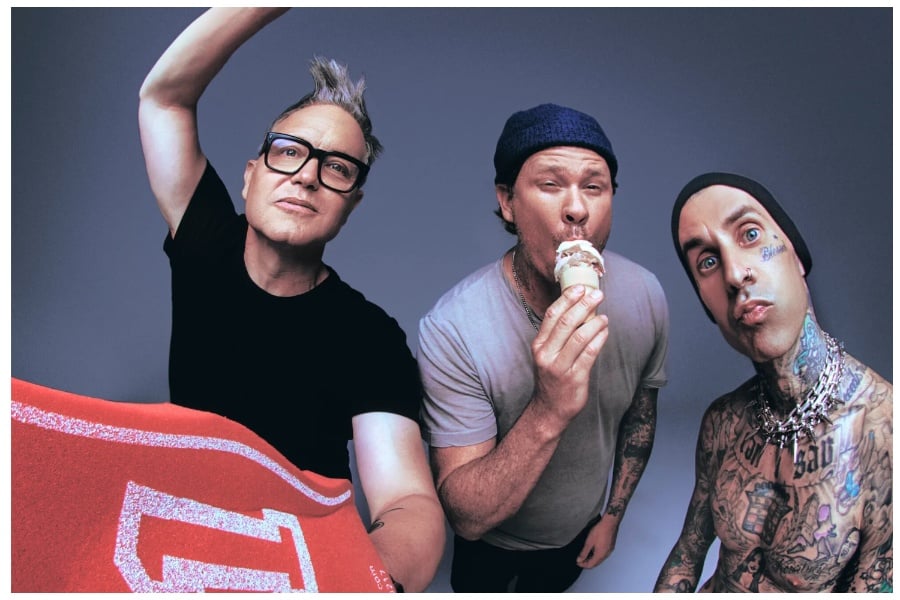 Since October 2022, when blink-182 released their first new music, "Edging," featuring the return of Tom DeLonge, anticipation has kept us on the edge of our seats with bated breath, waiting eagerly for more music from the trio. Initially, all indications pointed toward a possible new single release in June 2023; however, that time has come and gone without any fresh music from the group.
Earlier this year, Travis Barker seemingly confirmed the forthcoming arrival of blink-182's upcoming album. In an April Twitter post, he shared, "Album will be finished before we leave for tour." The tour commenced on May 4, hinting that the band had wrapped up work on the highly anticipated release. Barker went on to provide more details in response to a fan's query in the comments section, stating "October." This led to widespread anticipation that the album might be unveiled prior to or around their back-to-back headlining performances at the When We Were Young Festival.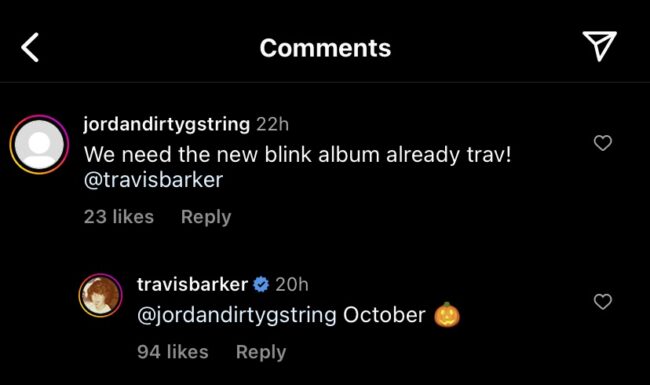 While we haven't received any further updates from the group, a promising glimpse into their future has emerged courtesy of Academy Award-nominated filmmaker/music video director, Carlos López Estrada. While details of forthcoming releases remain shrouded in mystery, fans are eagerly anticipating a new song drop alongside a music video based on Estrada's most recent Instagram post.
Shared on Thursday, August 17, Estrada's Instagram post features a film clapperboard bearing the label "blink-182" in the production category with the caption "pop punk will never die." Estrada is credited as the director, and the director of photography is listed as Pablo Berron. Berron subsequently shared Estrada's post on his Instagram Stories.
Notably, neither Mark Hoppus, DeLonge, nor the band's official accounts have amplified Estrada's original post. However, Barker added to the intrigue by sharing a separate image via his Instagram Stories on the same day. The image showcased the clapperboard, a tantalizing glimpse of his drum set, and a substantial filming camera in place.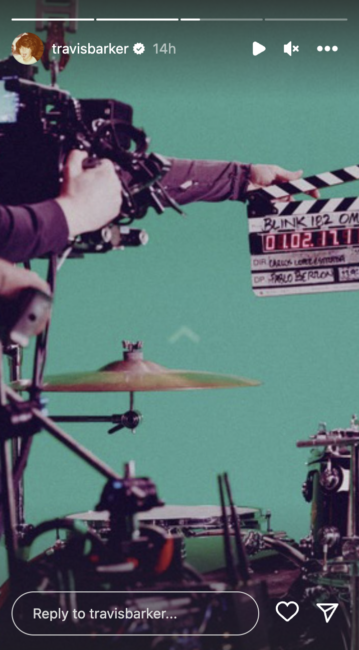 Amidst this anticipation, it's evident that a new single and accompanying music video are poised for release in the near future. Nonetheless, a definitive date and additional details remain elusive, leaving fans in eager anticipation. Here's hoping that new music from blink-182 is just around the corner!