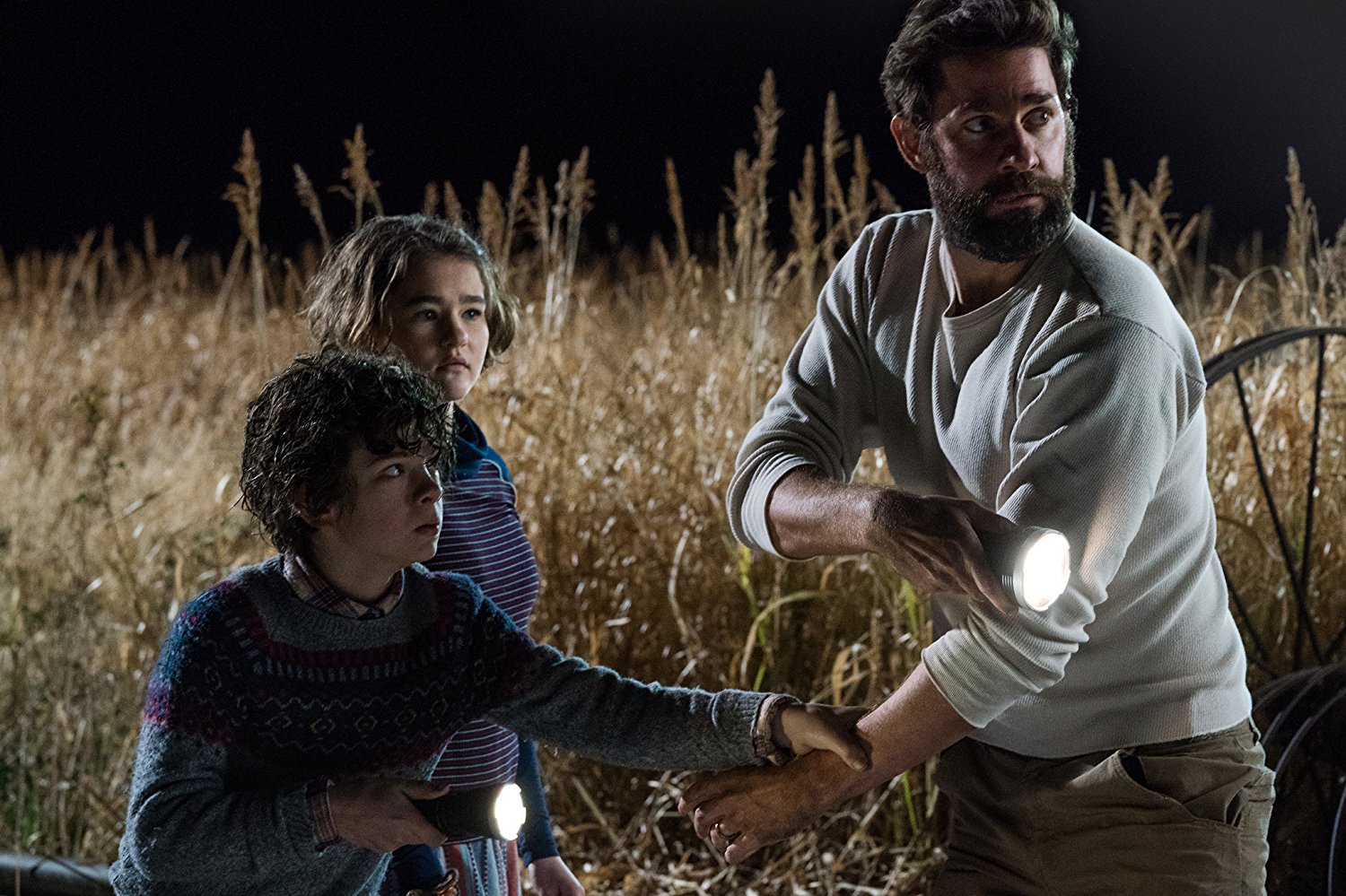 Photo: Jonny Cournoyer - © 2018 Paramount Pictures. All rights reserved.
Horror movies today spend so much time focusing on the gore or the jump scares that the storyline either gets lost or becomes a total bloated waste of a story. 2018 however saw a renaissance in the horror genre, in terms of story writing, that makes it a bit hard coming up with the best ten films. While a few of these start to weave "heard it before" stories, they do a fantastic job of tripping you while you climb on the "I knew it all along" pedestal. Slow burners tend to be best, as I like to say with one of my personal favorites, The Invitation (2015). Restrained approaches are the best way to introduce key elements in storytelling and open the floor for the twists and turns that are hiding in the dark. With that being said, here are my Ten Picks for the Best Horror Movies of 2018.
The Endless
Directed by: Justin Benson, Aaron Moorhead
Available on: Netflix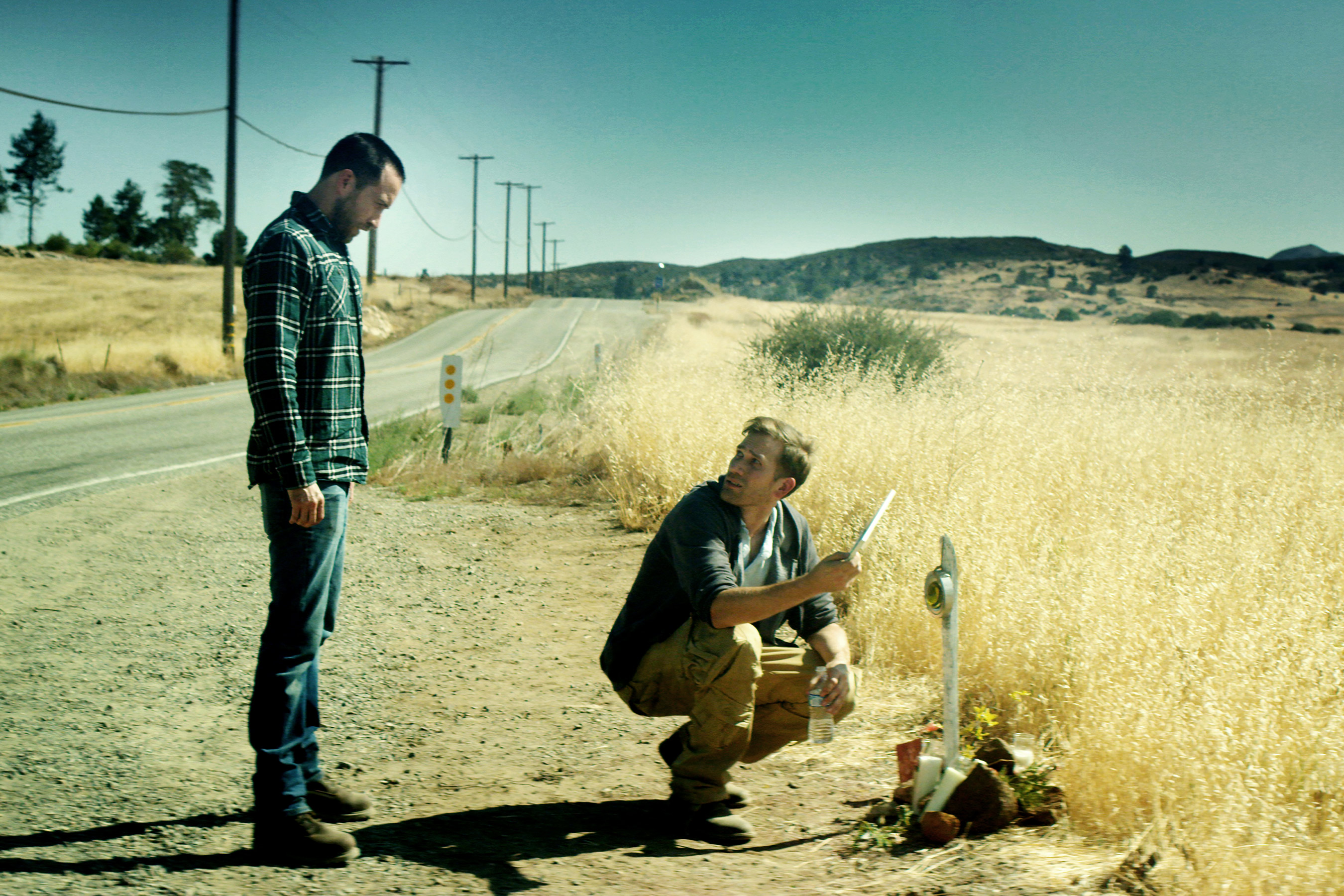 Photo: Well Go USA Entertainment
The Endless on the surface is a story about the ten year aftermath of two brothers, Aaron and Justin, escaping a cult. Aaron can't fully accept the 'real world' while struggling to make ends meet with his older brother Justin. Eventually Aaron wears Justin down and begs him to take him back to the cult for a visit, after they receive a video from said cult about the "Ascension" coming to a conclusion. Justin agrees but only to show how crazy they really are and just how better off they are, despite their poverty.
Immediately upon arrival things get creepy. Like…really creepy. Justin Benson and Aaron Moorhead focus more on the cerebral aspect of horror, rather than jump scares and throwing out buckets of blood to keep you attentive. Playing upon the pair's love for rips in the fabric of time-space and apocalyptic worshipping cults, The Endless both works as a horror film and a sci-fi classic.
—
Apostle
Directed By: Gareth Evans
Available On: Netflix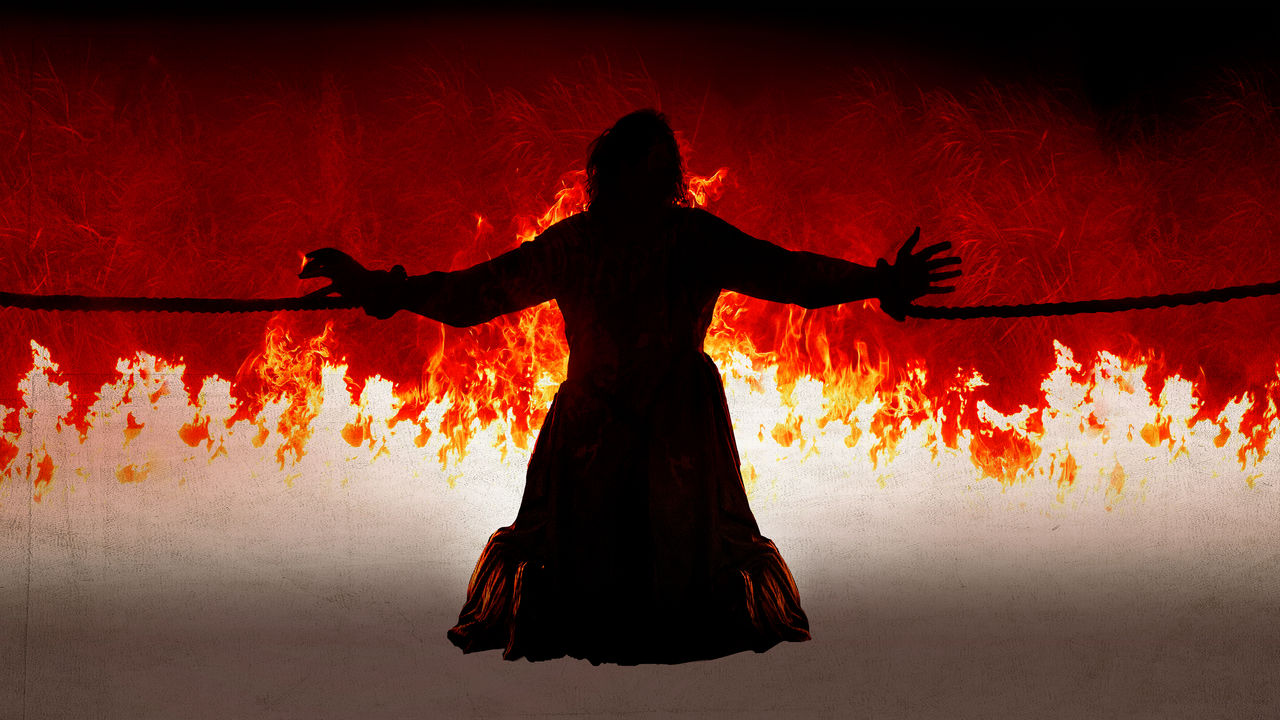 Photo: Netflix
Apostle is the newest gem to grace the horror category on Netflix. This shadowy and harrowing film takes a look at isolated religion, estranged family, and the struggles of faith. The film is a slow burn but when it strikes it leaves you with a pit in your stomach you cannot shake. Both Dan Stevens and Michael Sheen play their roles to perfection; one an outcast family member searching for his sibling, while keeping his own demons at bay. The other a fanatical prophet with an agenda. While Stevens is a fantastic actor, and the main character at hand, it is Sheen's character arc that truly takes the wheel.
Once the audience grasps the situation, the entire axis of the screenplay shifts, throwing the last act into a descent of gore and chaos. It is better not knowing too much going in and I do recommend skipping the trailer, but the first hour walks the same line as the original Wicker Man before everything changes. It does get a wee bit gory, but the spectacular final shot is beautiful filmed and will haunt your mind long after the credits roll.
—
Marrowbone
Directed By: Sergio G. Sánchez
Available On: Hulu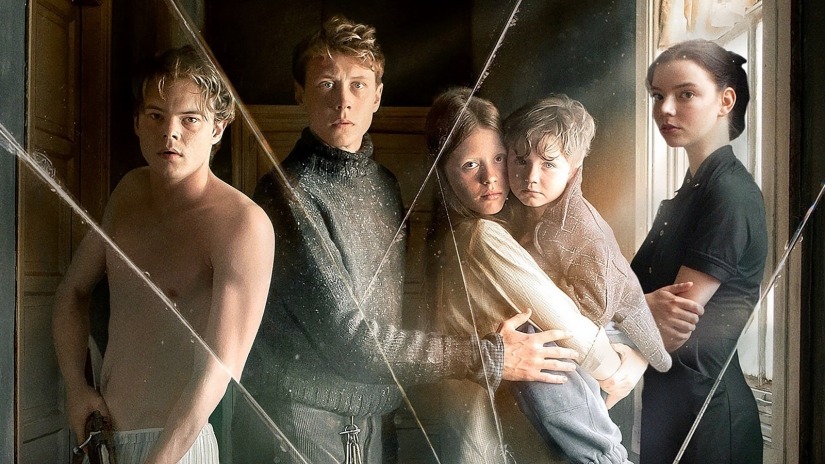 Photo: Magnet Releasing
A dark and gothic tale full of secrets, Marrowbone sweeps in all the elements one needs for a 'sinister and supernatural force at hand' type of film. This includes an old mansion, a frightened family, secrets and deadly promises. However, what makes the film initially interesting is that most of the story takes place in the bright daylight. That's right, some pretty creepy things happen in the day time which makes it all the more spooky as the siblings, Sam (Matthew Stagg), Billy (Charlie Heaton), Jack (George MacKay), and Jane (Mia Goth) don't even have the sunlight to keep the darkness at bay. We are illuminated to the decay both literally and mentally that takes place inside the Marrowbone mansion with the four siblings. The film twists and turns and suggests more than it lays down. It is a great directorial debut from The Orphanage writer, Sergio G. Sánchez. Every detail is carefully considered, which makes it a strong psychological thriller while throwing in a fun jump scare or two.
—
Pyewacket
Directed By: Adam MacDonald
Available On: Hulu
Photo: IFC Midnight
Teen angst never looked so troubling. Canadian horror film, Pyewacket explores some interesting territory with the pains of growing up mixed in with summoning a demon to kill your mom…you know…that old story. Pyewacket does a great job at never fully showing what terror is lurking about and explores the regrets of both adolescence and adulthood. It isn't a film meant for gore and jump scare lovers, rather it is meant for those looking for psychological intensity and subtlety. The film almost burns too slowly in some patches, but the atmospheric creepiness and eventual bonding between mother and daughter makes the climax that much harder to endure.
—
The Ritual
Directed By: David Bruckner
Available On: Netflix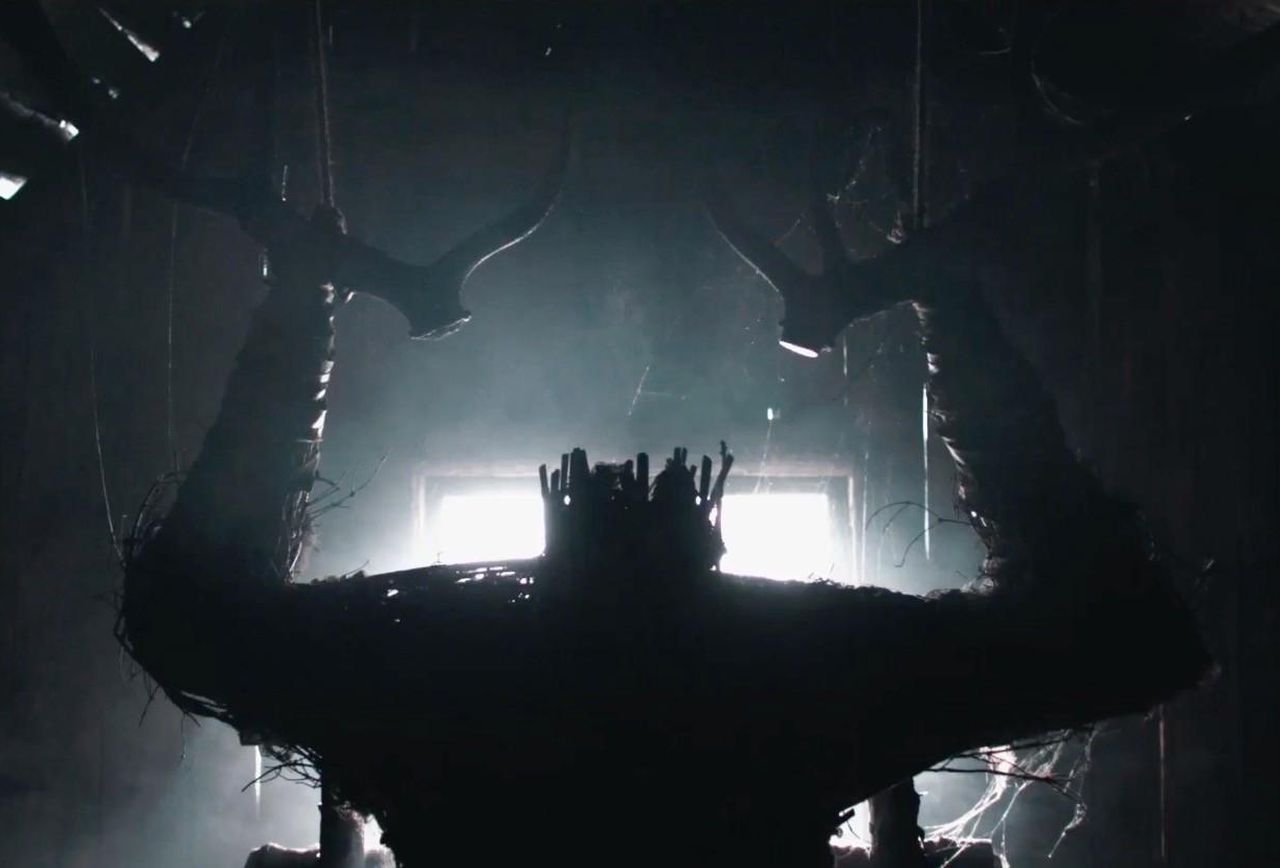 Photo: Netflix
Stop me if you heard this one before. Four friends decide to take a shortcut in the forest in a foreign country, become hopelessly lost, and a creature may be hunting them…yes, right? But The Ritual still manages to come out on top with great cinematography and a slightly new take on an old premise. While spending a literal nightmare infected night in an abandoned cabin with a pretty grotesque pagan shrine, the four friends are quickly swirling in self doubt. Which increases their fear that they may not get home. There's a bit of personal background peppered into the story which makes the tale more haunting than others—with themes of guilt and redemption—while teasing fear with the utmost patience.
The theme of guilt takes place as a dark undercurrent of the plot, which replaces the usual shtick of man vs nature/lost in the woods type of films. Instead The Ritual relies on the men's misjudgement of their own machismo to pump even more dread each time a flicker of menace is seen or heard. There is a silent and beautifully breathtaking shot, in the last few minutes, that I would love to describe but would defeat the purpose of me ushering you to watch it.
—
A Quiet Place
Directed By: John Krasinski
Available On: Amazon Prime Rental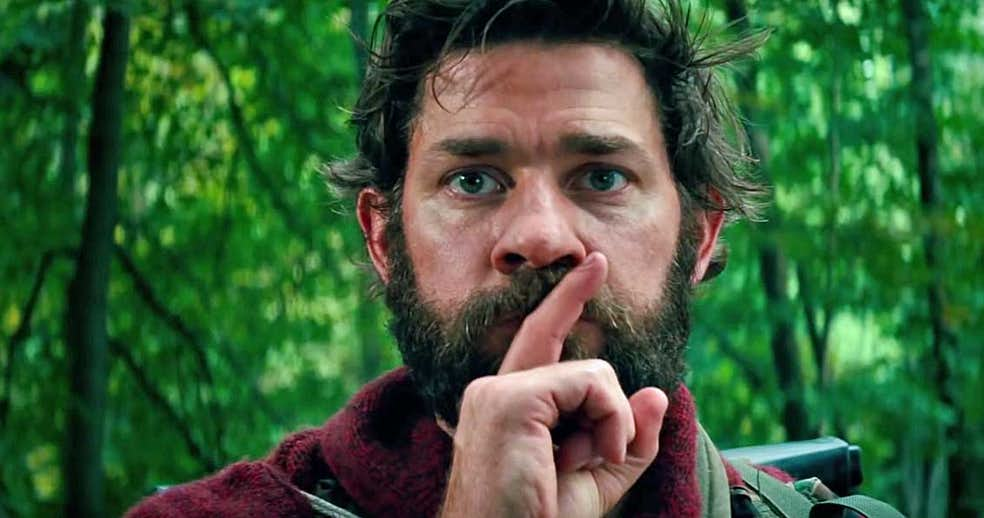 Photo: © 2018 Paramount Pictures. All rights reserved.
Nothing has been more impressive lately than John Krasinski's hustle in the movie industry. With each new project, The Office heartthrob distances himself from the adorable Jim Halpert we all came to love. Partially written and directed by and starring Krasinski, the film also stars his wife Emily Blunt, Noah Jupe, and new comer and deaf actress Millicent Simmonds as members of the Abbott Family.
A Quiet Place starts off with a scene of the family moving around quietly in an abandoned store to grab provisions, but within minutes it has you grabbing your chest in terror. The world of the Abbott family crumbles deeper into despair in this post apocalyptic story. The film does the best job I have ever witnessed of forcing silence upon both its actors and viewers for the majority of the story. It makes it that much more terrifying when you are witness to the panic and dread on screen. At which point you become aware of how labored your breathing has become and your heartbeat thunders furiously in your ears as the silence presses down on you. A Quiet Place succeeds in delivering suspense, tension, and a lot of heart with little dialogue to let the viewers truly sink into the story—without obvious dialogue to lead them by the hand.  
—
Hereditary
Directed By: Ari Aster
Available On: Amazon Prime Rental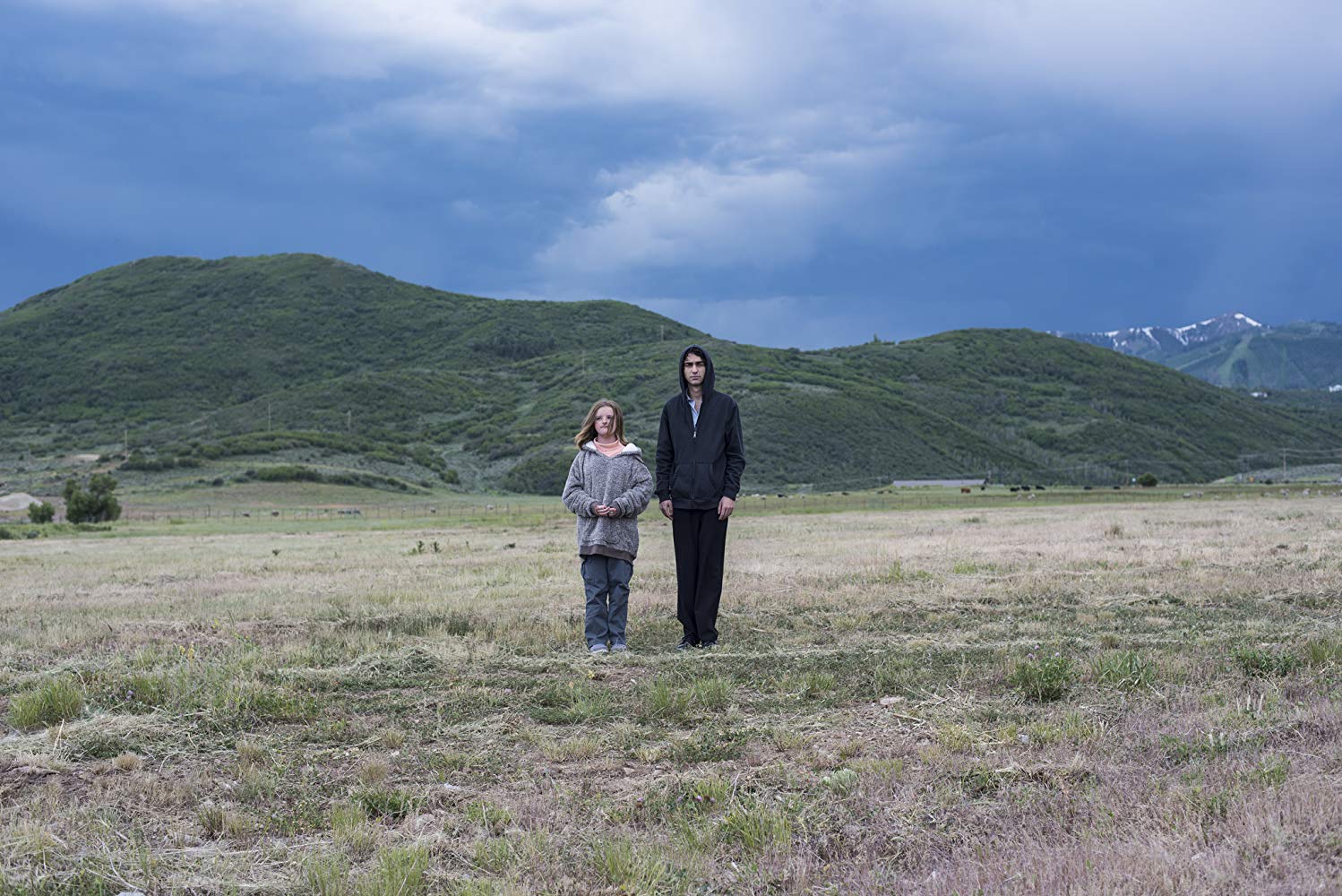 Photo: Reid Chavis/A24 
If there is one thing I hate to contribute to it is overhyping. I accidentally did it for a friend while waving my hands about and praising Birdman, so I'm going to take my time shelling out this one. Hereditary takes its time to unfold into a truly horrific tale but the buildup is a gut wrenching one. Following the death of Annie's (Toni Collette) mother in the opening scenes, one senses immediately that there are some sinister forces at hand by the way Annie speaks of her mother and her secrets. I won't dive too much further into the plot as it is best to attend this one clueless, but Toni Collette and co. give stellar performances as a family who doesn't connect after a tragic event. Especially when Annie attends grief counseling for lost loved ones and delivers a terrific guilty/ashamed monologue. Once Annie meets Joan (Ann Dowd) everything gets turned on its head and things runs full steam ahead. Hereditary offers up scares as long as you remain patient and remember that you need a good background to build to a successful horror film that will never let you forget any of its terrifying scenes.
—
Mandy
Directed By: Panos Cosmatos
Available On: Amazon Prime Rental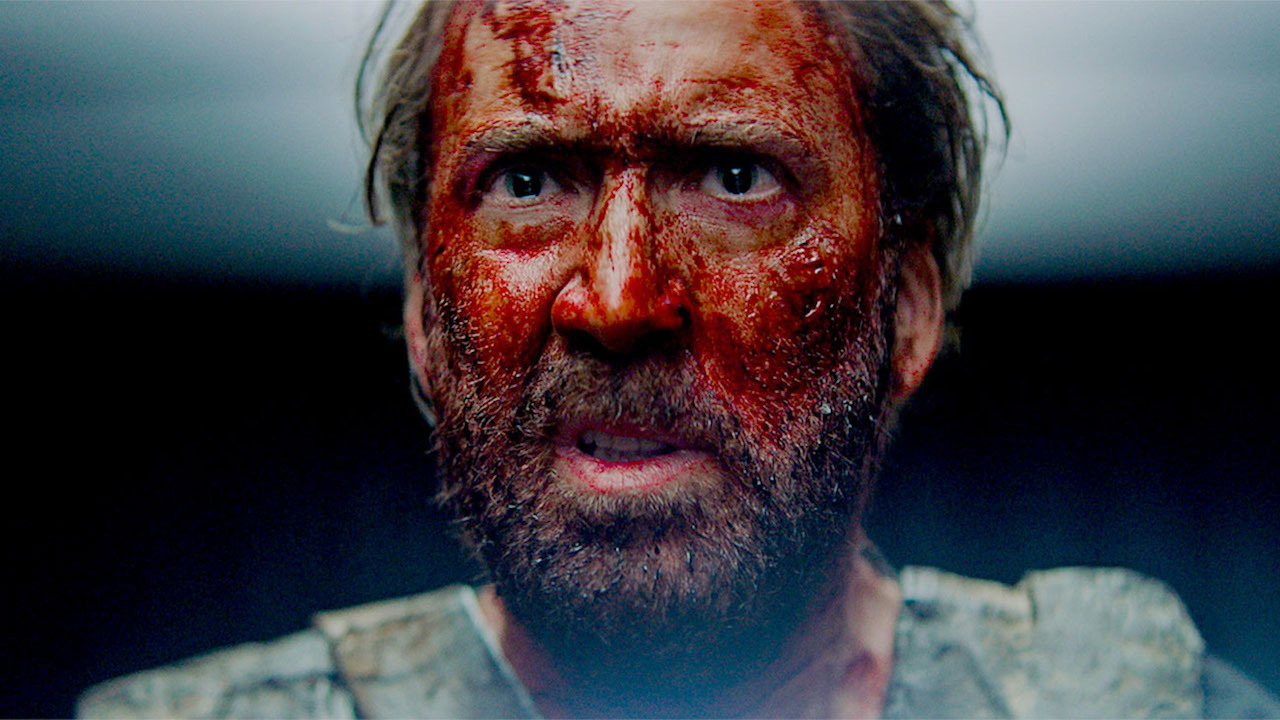 Photo: Courtesy of Sundance Institute
There are an abundance of movies containing the cyclical nature of violence upon an innocent person/family and the victim's vengeful hand. Mandy is another one of these but it surprises with a touching love story interweaved within. Of course it is another movie where Nicolas Cage gets to go full CageMode®, but we get to see his character, Red, submerge into his loss as well. The cinematography is cosmic, trippy, and beautiful. Cage's mad grimaces are a startling contrast against this background as he lets his sanity slip, losing himself in his primal urges of revenge and blood.
—
What Keeps You Alive
Directed By: Colin Minihan
Available On: Amazon Prime Rental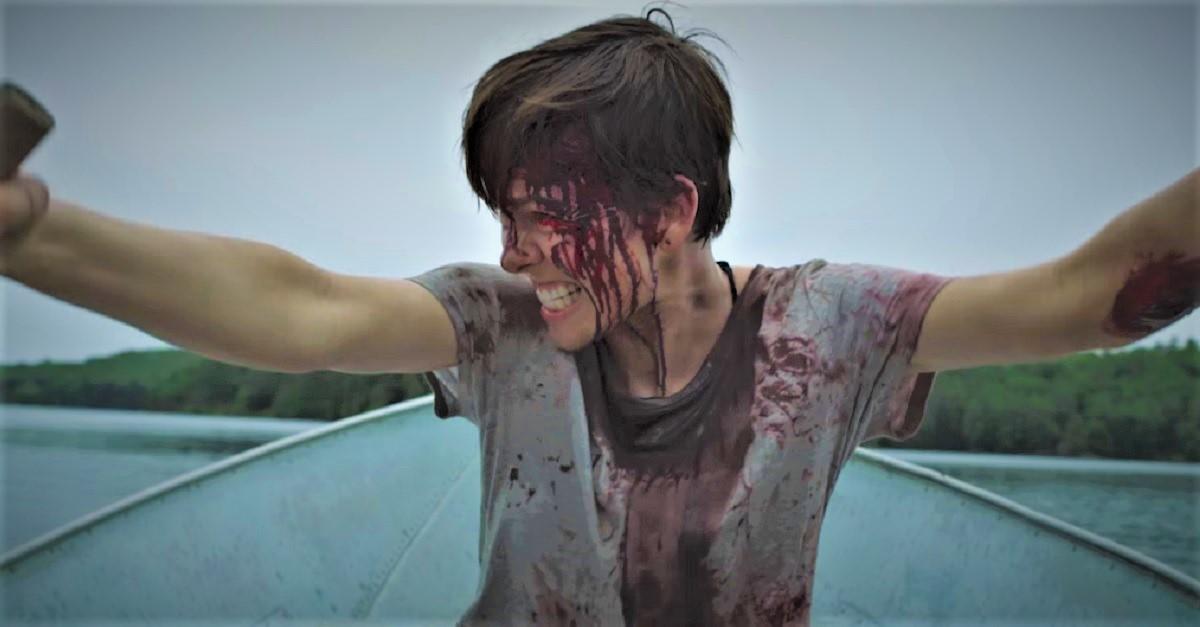 Photo: IFC Midnight
What Keeps You Alive is a tense film about a beautiful couple, Jackie (Hannah Emily Anderson) and Jules (Brittany Allen), who venture into the woods to celebrate their first marriage anniversary. They run into Jackie's childhood friend and her husband who live across the lake, which leaves us feeling awkward. Without giving too much away, the film does a fantastic job of providing twists and turns as to who the victims and victimizers are as we follow our two main characters down a descent of madness. Director Colin Minihan immediately teases us by making sure we are aware of all the weapons that could be used in early shots—creating flowing scenes that are abruptly interrupted. It helps build the dread bubbling from the very beginning and helps let loose the carnage that rips into the story.
—
Mom and Dad
Directed By: Brian Taylor
Available On: Hulu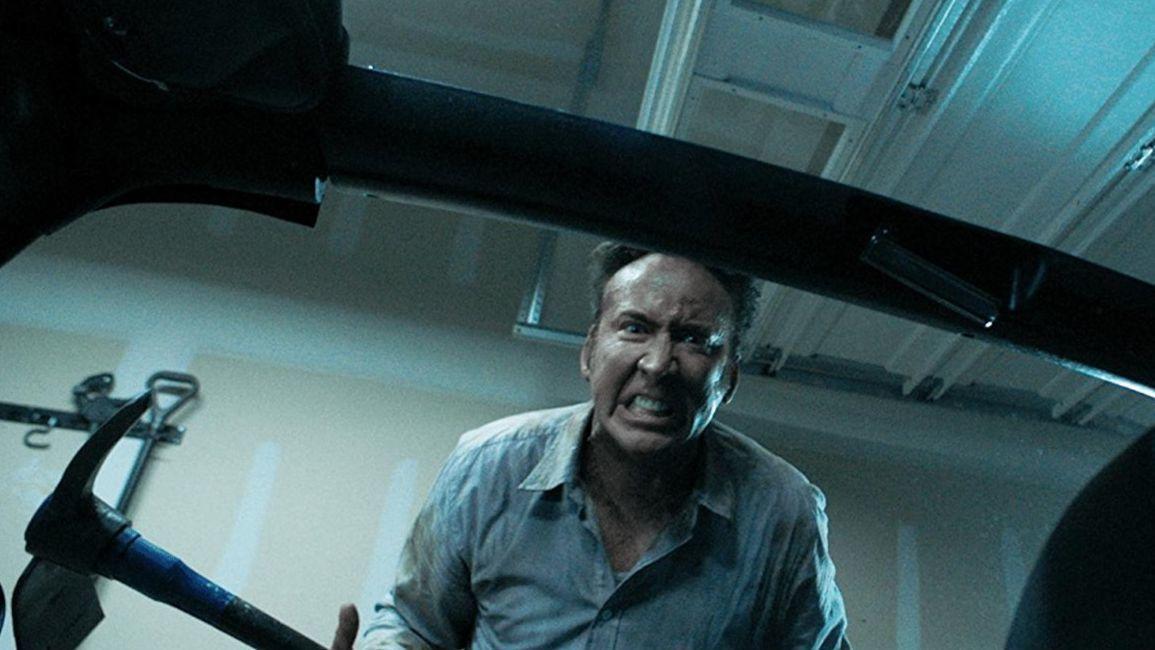 Photo: Momentum Pictures
Mom and Dad isn't a full blown horror movie but more along the lines of Shaun of the Dead and Tucker and Dale vs Evil, in the sense of twisted humor and frights. In this fun gorefest a mysterious ailment pushes parents into violently killing their offspring. As mentioned before in Mandy, Nicolas Cage got to go full Cage mode, and here I would bet any dollar that the director told him to drop acid and do whatever he wanted. Though he is not the dominant figure of this film, when he does show up he aggressively takes over.
From the mind of the director of Crank, the over the top action is no surprise, some scenes were only written for sick laughs, hyper sensitive camera movement, and of course amazingly overdone dialogue. The film does touch on the ideas most people choose to ignore; kids resent parents because they don't understand, and parents resent kids because they had better prospects before they came along. The first half follows the family in this routine before the second half introduces a battle royale between Mom, Dad, and their Son and Daughter. Despite the dark premise, things stay playful and not as gory as you would expect. For one, you'll never hear "The Hokey Pokey" the same way ever again. The film pushes every button you could imagine but would you expect anything less based on the premise?