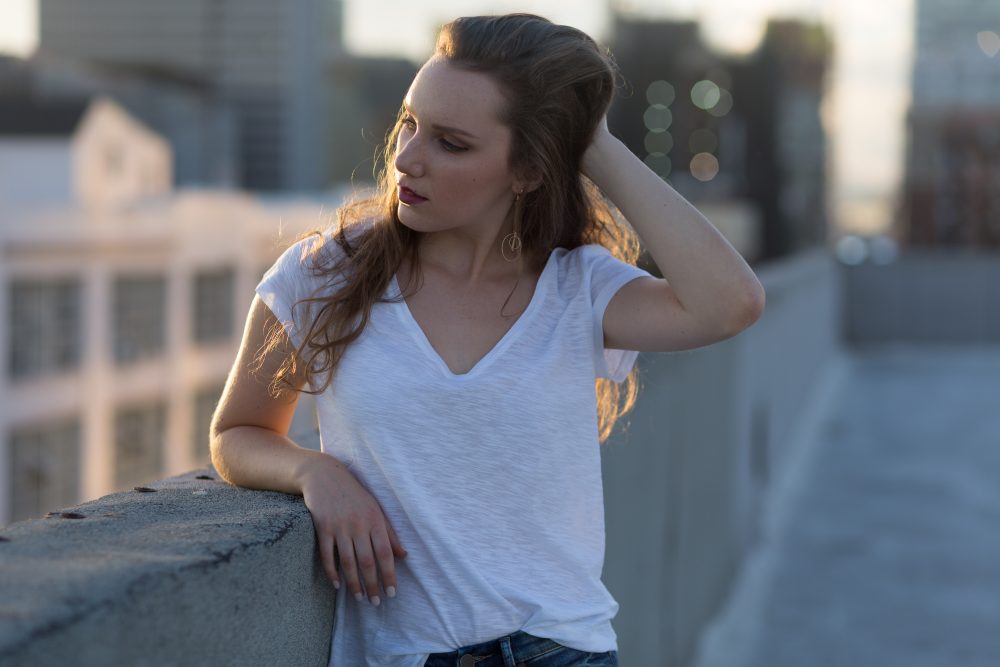 The Inbox Jukebox moves to the beat of our hearts, powered by the feelings that move us. And today's premiere from singer/songwriter Emily James has taken us by the hand to twirl us around the dancefloor. Her new track "Lion's Den" is a bittersweet pop ballad with a country twang and we're completely under her spell. Emily says of her new single:
"I wrote 'Lion's Den' about the fear that comes with the vulnerability of falling in love. The line "wounds heal but love is ruthless" is really the epitome of what the song is about: two lovers trying to hold onto hope amidst the scars of past heartbreak. In the song, it is the challenges and struggles that come with love that they are fighting against, and 'pray [they] make it out alive' to see the relationship through."
Her music brings her experiences to life in wonderful ways, and the visuals are equally enthralling; the music video tells a love story that resonates long after the beat has faded out. See what Emily has to say about the video, then hit play below to fall into the "Lion's Den".
"The video portrays the 'feeling of bliss' in the beginning of a relationship. It builds with the coming storm, representing the inner turmoil inside the two, deciding whether to take the risk in finding shelter in one another."
Follow Emily James:
facebook.com/emilyjamesmusic
instagram.com/emilyjamesmusic
emilyjames.net
spotify.com/emilyjames
youtube.com/emilyjames
twitter.com/emilyjames
Tags:
emily james
,
Exclusive
,
inbox jukebox
,
lion's den
,
premiere
,
singer songwriter