Basically: Surprisingly this is the fourth instalment of the franchise that's still about Dracula not liking his daughter's partner.
First off, I never thought Hotel Transylvania was going to be a franchise. I remember liking the first movie. It was cute and different enough. I'm a big Genndy Tartakovsky fan so I was into it from that perspective. Lo and behold, sequels kept being made and I was not paying attention to them at all.
In Hotel Transylvania: Transformania, Dracula (Brian Hull) is a grandfather. Mavis (Selena Gomez) married Johnny (Andy Samberg) and they have a kid. Dracula has a new relationship with Ericka Van Helsing (Kathryn Hahn), which is funny for people who know the story of Dracula. Dracula is planning on retiring but is worried about passing on the hotel to Mavis and Johnny because he still doesn't trust his son-in-law. When Mavis overhears his plans, Johnny is so excited and goes to Dracula about it. Dracula lies and says he can't leave the hotel to him because Johnny has to be a monster.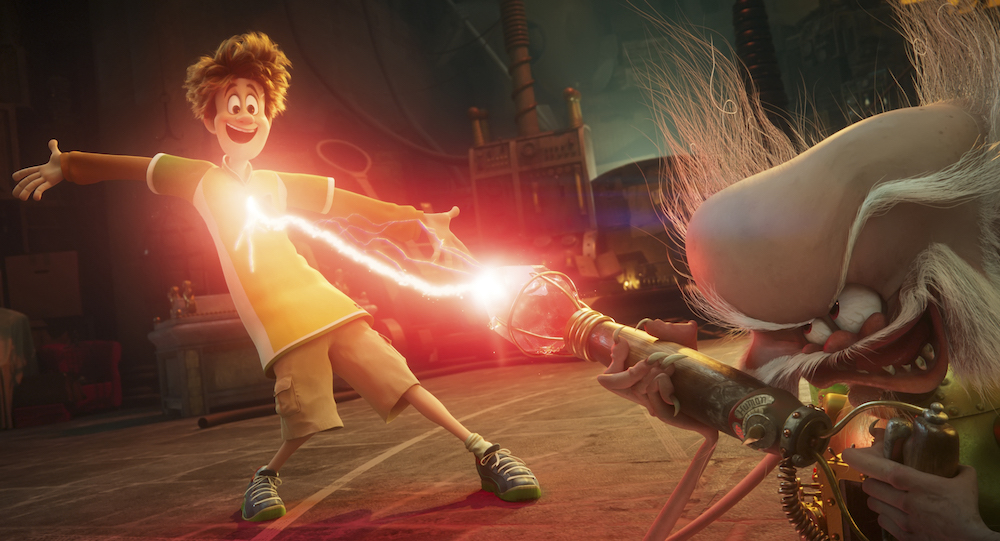 So what does Johnny do? He goes to Professor Abraham Van Helsing (Jim Gaffigan)—I really didn't know they added this stuff—who has a transformation ray…and you can guess what happens. Hijinks ensue as Johnny turns himself into a monster so he and Mavis can get the hotel BUT in the process Dracula also gets turned back into a human.
A lot of Transformania is sold on some solid cartooning, especially for those who love classic Cartoon Network era aesthetics pioneered by Genndy. The thing is, Genndy isn't directing this, it's passed off to Jennifer Kluska and Derek Drymon who really carry on his style of visual jokes, comedy, and movement along with the other animators.
While the visual jokes work and the design is really good—with bright colors and expressive characters—the story is a bit slow and weak. It's surprising that the basic conflict of the franchise is still about Drac not liking the over-exuberant Johnny, which is pretty much the same as the first movie. It's especially surprising after learning this is the fourth installment. While I think that recurring conflicts can work for a sitcom, a movie series with this much character development using the same clash had me saying: "C'mon, really?"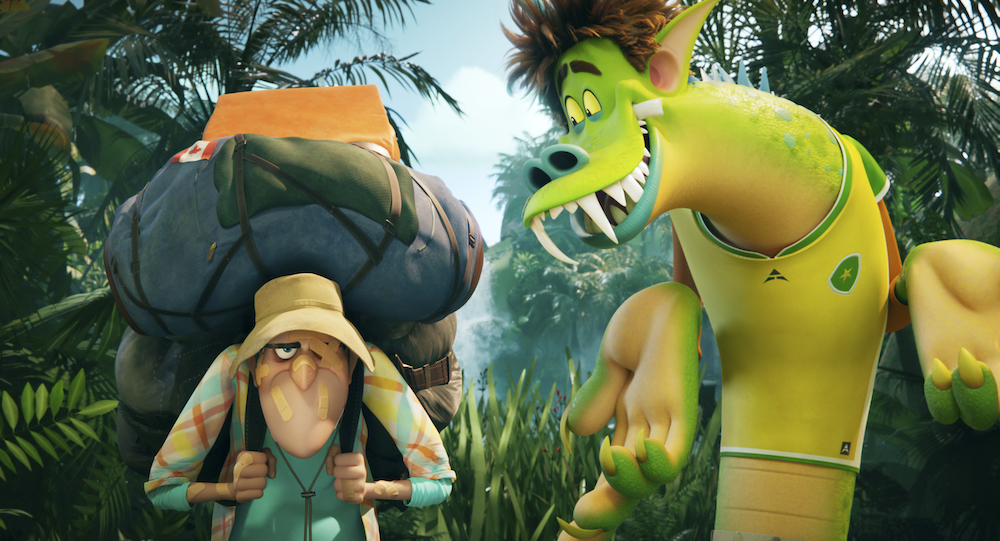 The filmmakers really do their best to wring all they can from the conflict in order to get all the other monster characters involved in the plot. With Drac turning into a human and Johnny turning into a big Kaiju styled monster, their roles are reversed. While there are some funny bits it does seem like the other monsters and Mavis are kind of an afterthought to make room for the odd couple of Drac and Johnny.
It should be noted that Adam Sandler doesn't voice Dracula anymore. His replacement Brian Hull does a fine job of essentially sounding the same. All the voice work is good but not that outstanding, especially after watching another recent animated release, Encanto.
In the End: Hotel Transylvania: Transformania is an ok-at-best sequel in this series. It's funny enough and is probably a good waste of time on a lazy weekend afternoon with your family at home.