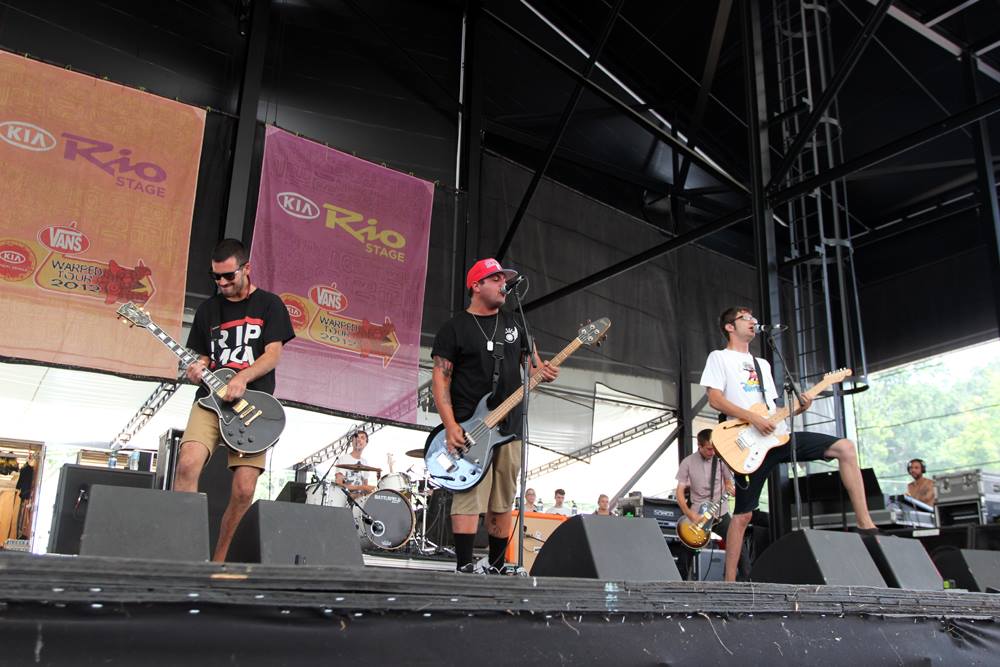 In late January, the New Jersey-native band Man Overboard announced a hiatus that will take place after a final run of farewell shows in the summer. Love them or not, Man Overboard were one of the first bands to fully propel 2010's revival of pop punk back into the hearts of music lovers worldwide, an effort that can only be described by their iconic tagline: "Defend Pop Punk." Today's pop punk music scene would definitely not have been made possible without Man Overboard, and with that in mind, the idobi staff reflects on their favorite memories of the band that gave us our beloved radio talk show "Man Overboard Radio" as well as a reason to raise up our arms.
—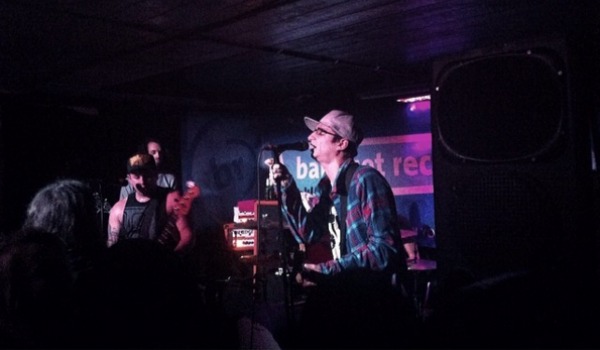 Being from the UK, I've always associated Man Overboard with my local record store, Banquet Records. They've been huge supporters of Man O over the years, always grabbing exclusive vinyl pressings (I'm even the proud owner of a rare misspelled "Man Overbaord" record) and hosting intimate in-store and local shows. One of these Banquet-hosted Man O shows was two years ago in a pub basement to about 50 or so people, on a tiny stage which belied the much larger venues they'd sell out on every tour. It was one of the most insane, sweatiest, and fun shows I've ever been to. In this tiny space, kids (and some of Banquet's staff) were literally bouncing off the walls, crowdsurfing to the ceiling and singing along at the top of their lungs. It reminded me exactly what this band represented (and defended): pop punk. They were always DIY, playing music for the sheer love of it, and it didn't matter where they performed, because they were going to kick ass in a huge venue, or on a stage so tiny each band member kept knocking into each other. Man Overboard might not have been the biggest band in the world, but that didn't matter–they made something that meant something to fans all over the world, and that's exactly what this scene is all about. To make something that matters, that means something, is all we can hope for from artists. So thank you Man Overboard, I wish you the best of luck with whatever you decide next, and I'll be here waiting for the reunion show. (Alex Bear)
—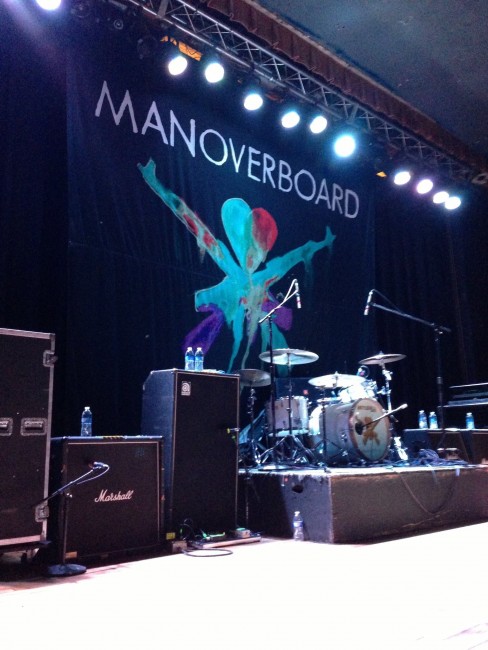 In 2013, I won tickets to the Suppy Nation tour in my city. It was my first time seeing every single band on the lineup, which was pretty solid in itself–Man Overboard and The Story So Far co-headlined, with support from Tonight Alive, The American Scene, and Citizen. After being familiar with all those bands for so long, I was beyond stoked to finally see each of them play live. I remember that show packing so much energy in every act. There wasn't a single disappointing set. Man-O was in the wake of releasing Heart Attack, which reeled me in with its awesome cover art and hooked me on their particular brand of sappy pop-punk. My favorite song from the band comes from this album, too. "Where I Left You" ended up being the most poignant and realistic kind of heartbreak song that I connected to at once. I guess now I can add nostalgia to the mix, too. I'll miss these guys putting out new music that will eternally remind me of my teen years, so I hope they don't stay gone for too long. (Hannah Pierangelo)
—
Man Overboard was not only one of my favorite bands, they were probably the soundtrack of my high school years. Their self titled album released in 2011 was the only thing that kept me motivated throughout my junior and senior year. My best friends and I would put that album on repeat on the way to and from any show. There was a time that I overplayed "Picture Perfect" to the point that my mother knew most of the lyrics to the song. I think it was a proud moment for me when I first caught her singing it because she has a very small array of music she listens to. (Jake Lahah)
—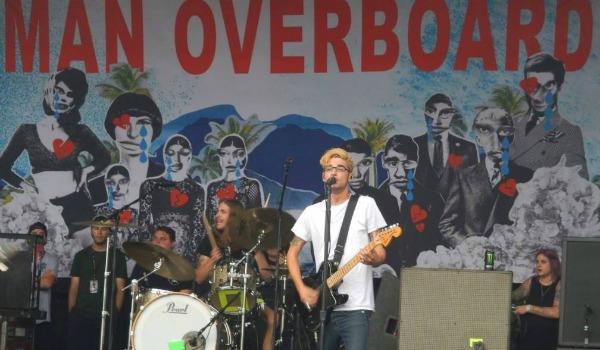 By the end of the day of Warped Tour, our feet were sore, socks soaked (thanks, rainy Washington), and my friends and I were just about ready to call it quits early to skip the post-concert traffic before Man Overboard's set that evening. But then again, when were we going to see the band again anyways? (Little did we know how true that'd be.)
We ended up shouting out all the lyrics we had memorized over the years of playing their records on repeat, running circles in the pit and slapping high fives to people we didn't know, tearing up a little when the band played "Montrose" (because really, who doesn't?). I felt like I'd been punched in the face with nostalgia, but in a very, very good way. Their self-titled album and Heart Attack were my high school anthems, grounding me throughout all of the teenage awkwardness and angst. At the end of the day, I'd turn up the music and let everything else fade to the background, and finally being able to see them live reminded me of that.
We were stuck in traffic for two hours afterwards, and I'd do it all again. Thanks for everything; I'll miss you guys. (Emily Yee)
—
Man Overboard has had a place in all of our hearts and will definitely be missed in their time away. While we can't stay right where they left us, until they return we'll keep their legacy alive.
Tags:
Defend Pop Punk
,
idobi Fanuary
,
Man Overboard