This week: Still Star-Crossed, American Gods, House of Cards, Orange Is the New Black, Daytime Divas
—
House of Cards

Now streaming Season 5 – Netflix
Frank and Claire claim they don't "submit to terror" but we're entirely sure they're the terror we're about to submit to… Oh my damn. Season 5 is gorgeously dark and twisted, a kind of Orphan black meets the West Wing. But hey, if there has to be a maniacal tyrant in the White House, Frank Underwood is the one you want.


From Netflix:
The fifth season of the critically acclaimed Emmy®­nominated drama House of Cards premieres Tuesday, May 30, 2017. The series's Golden Globe® winning stars Kevin Spacey (as Francis Underwood) and Robin Wright (as Claire Underwood), whose characters have always been each other's strongest allies, show cracks in their relationship. House of Cards also stars Michael Kelly, Jayne Atkinson, Neve Campbell, Derek Cecil, Paul Sparks and Joel Kinnaman.
American Gods
Episode 7 – Sun Jun 11 – 9pm ET – Starz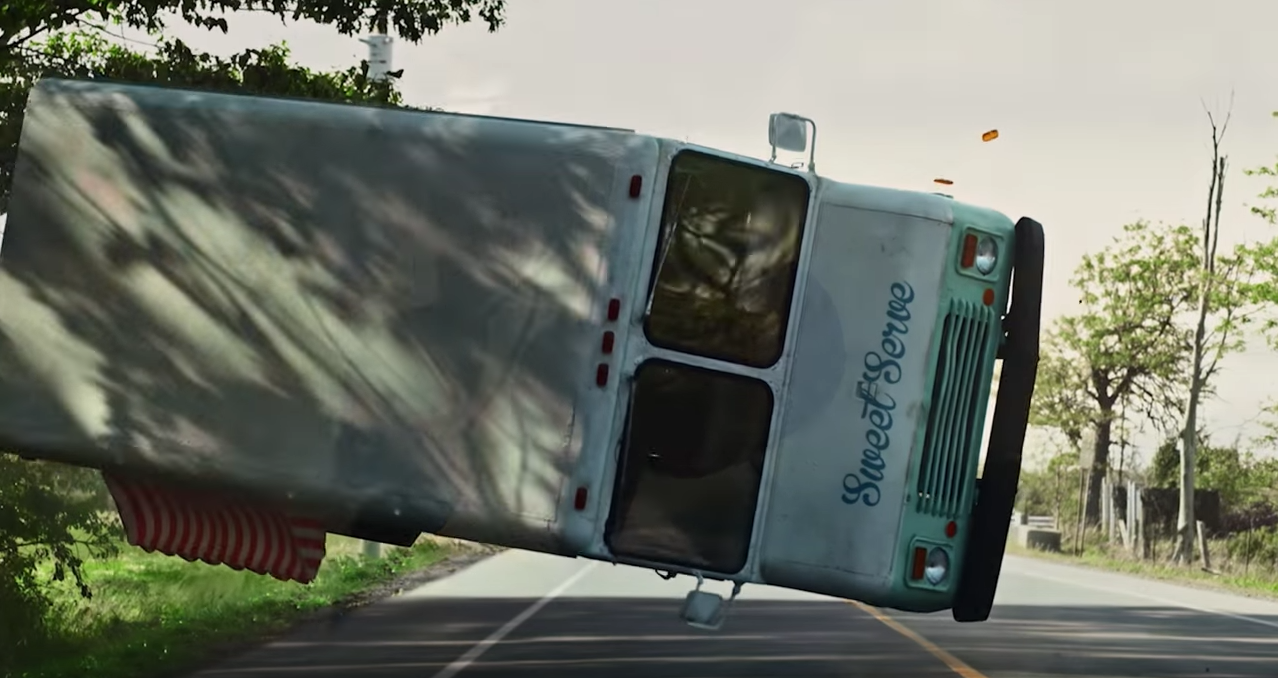 In this week's opening we gratefully spend more time with Ibis & Jacquel (Demore Barnes, Chris Obi). The pair are elegantly morbid and so in tune to one another—they're a flatout joy to watch. If you're not sure who Mr. Ibis is, he's the Egyptian god Thoth (also called Djehuti). Among many intellectual pursuits, Thoth also rules over scribes. Which is why he's our narrator. Mr. Jacquel remarks that he can see when Mr. Ibis has a story to tell, "[it's] in your fingers."
While the title may imply we're about to learn more about Mad Sweeney, we actually get another tale straight from the book. It's time for Essie Tregowan and how she came to America. While the story does involve Sweeney, it is mostly used as a parallel for he and Laura's relationship (Emily Browning portrays both characters). The episode is superbly executed but, we'll sadly admit, Laura is grating on us a bit; it seems each time the series loses forward momentum it's due to undue time spent on Laura. Turning Essie into a past incarnation of Laura limits the deeper compassion we might've had for Essie—Laura isn't as interesting as the showrunners' affection for her. We're hoping we get more of the other women in the cast soon, if they get the same time and development we've seen with Laura we're going to be even happier viewers. Despite the Laura buzz kills, American Gods is TV at its most artful. As we said on Twitter, not only is it beautiful, it's dark, twisty, and enthralling too:
Ep 107 – Prayer for Mad Sweeney
Her brief reunion with Shadow over far too quickly, Laura turns to an unlikely travel companion to find her way back to life, and back to Shadow. Mad Sweeney's long, winding, and often tragic past is explored.
Still Star-Crossed

Episode 2 – Mon June 5 – 10:01pm ET – ABC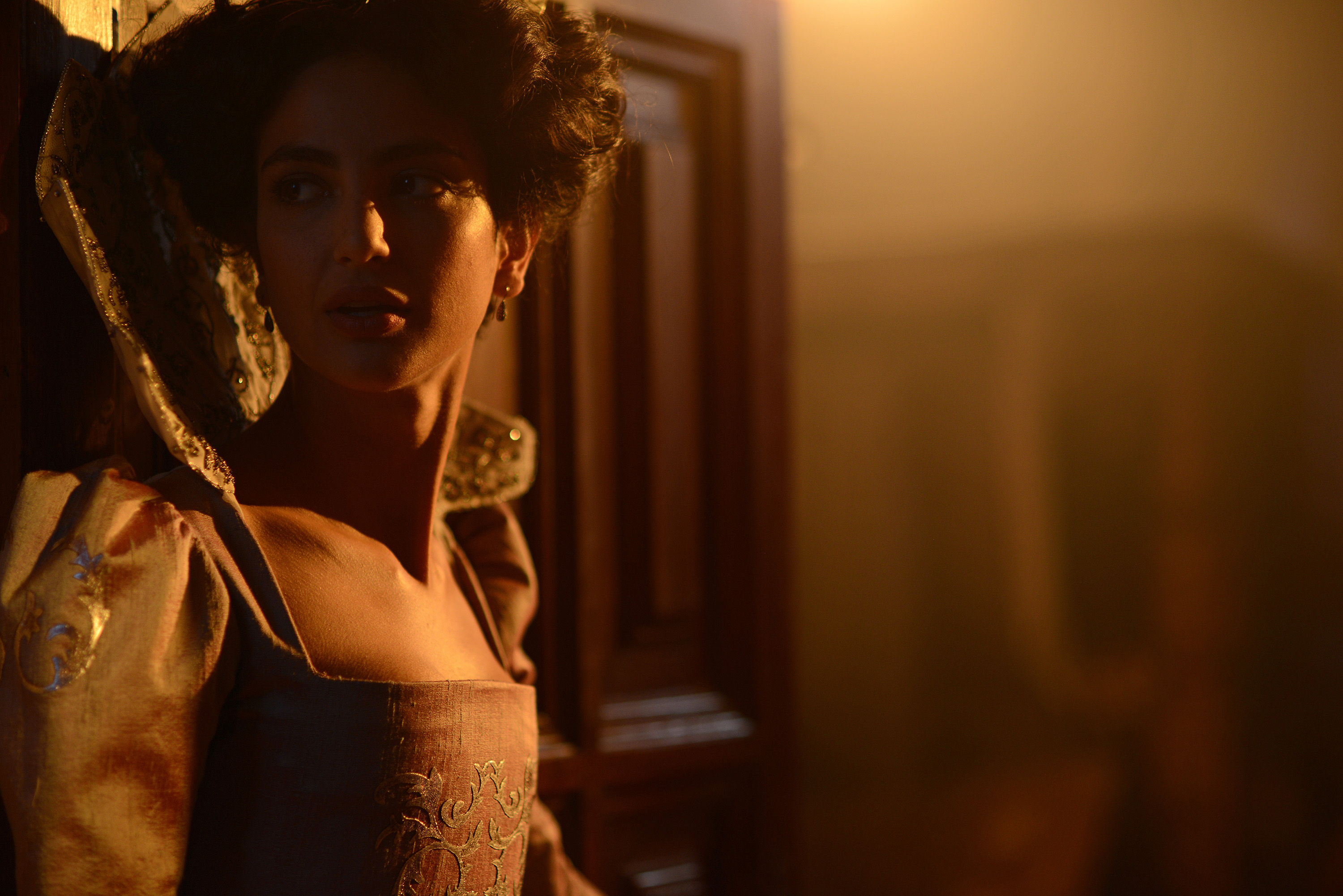 We're looking forward to seeing just how deeply Still Star-Crossed can entangled us. This week the intrigue deepens and the war between families entwines a war of the hearts. Did we mention this show looks like it's about to get juicy?
From ABC:
The Course of True Love Never Did Run Smooth
With Verona in crisis, Rosaline and Benvolio have no choice but to follow Prince Escalus' decree to marry one another in an effort to restore peace, which Rosaline struggles to accept. Lady Capulet continues to mourn Juliet's death, but unsettled by the way she died, is determined to figure out what or who influenced Juliet's decision. Meanwhile, Livia and the nurse work tirelessly, hiding a secret of their own.
The Defiant Ones
Sun June 9 – 9pm ET/PT – HBO
From HBO:
HBO has confirmed that THE DEFIANT ONES will debut SUNDAY, JULY 9 at 9:00 p.m. (ET/PT), with other new episodes debuting successive nights, July 10, 11 and 12, at the same time.
Set amid many of the defining events of the past four decades, this four-part documentary event tells the stories of Dr. Dre and Jimmy Iovine, their improbable partnership and their leading roles in a series of transformative events in contemporary culture. Directed by Allen Hughes, who conducted extensive interviews with both men, the show also includes interviews with such music icons as Bono, David Geffen, Eminem, Nas, Stevie Nicks, Ice Cube, Gwen Stefani, Jon Landau, Tom Petty, Trent Reznor, Snoop Dogg, Bruce Springsteen, Diddy and will.i.am. THE DEFIANT ONES also features never-before-seen footage from a multitude of recording and writing sessions with Eazy-E, JJ Fad, Stevie Nicks, N.W.A., Tom Petty, Bruce Springsteen and U2, among others.
Daytime Divas

Mon June 5 – 10pm ET – VH1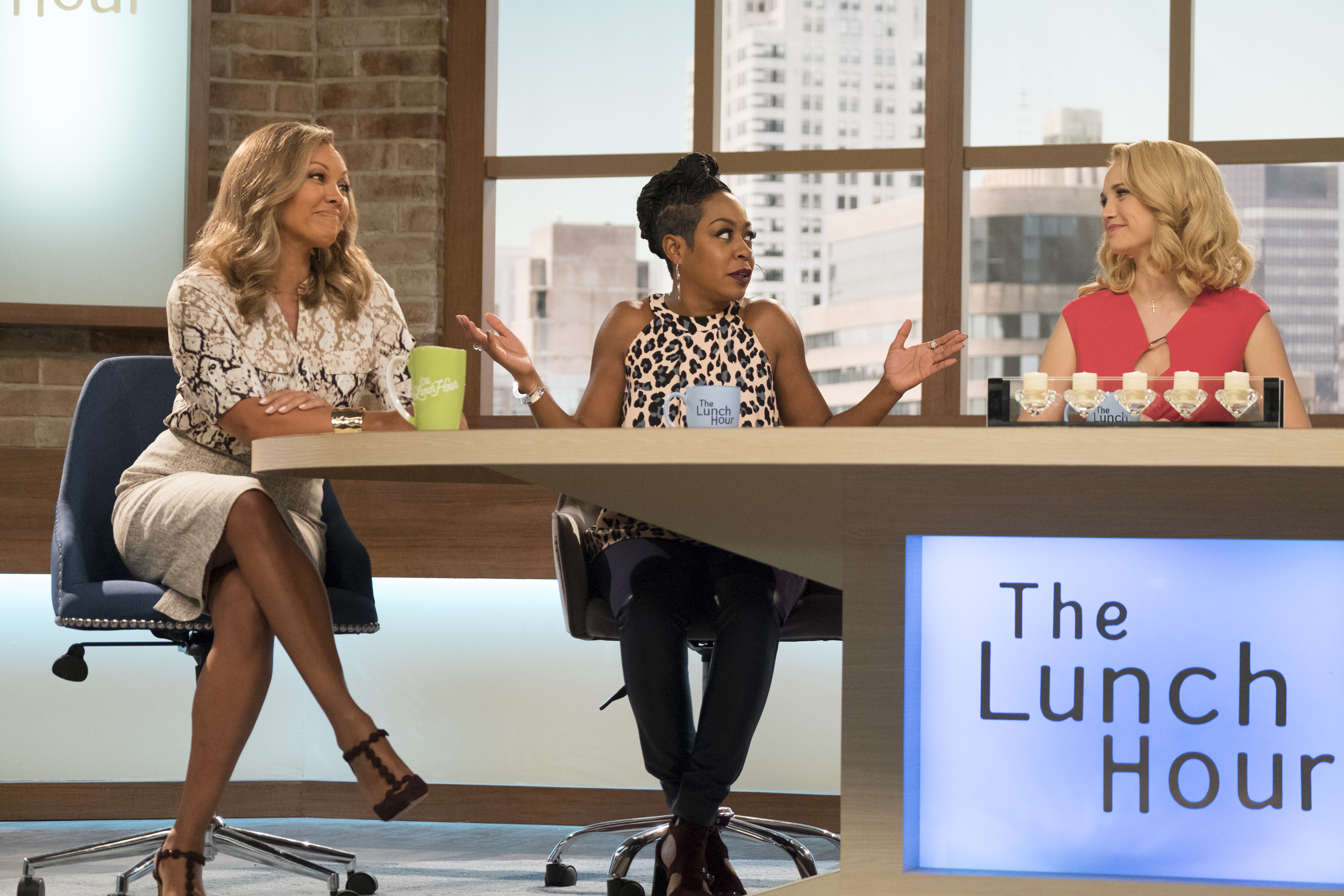 Geek Girl Rioter Monique worked on this show and while she couldn't "talk" she did hint that Daytime Divas turns up the reality TV drama seen on the Housewives and Basketball Wives and goes ballistic. We've also been told DD is guilty-pleasurable. Based on the book Satan's Sisters: A Novel Work of Fiction by Star Jones—inspired by her time on The View—Daytime Divas is another show that promises to get juicy. Literally the description promised us juiciness, and we're ready to drink it up.
Watch The First 8 Minutes Of The Daytime Divas Premiere:

From VH1:
Every weekday at noon, Maxine, Mo, Heather, Kibby, and Nina—hosts of THE LUNCH HOUR, the long-running women's talk show—gather around the table to discuss life, love, politics, and juicy gossip. But behind the scenes, it's even juicier — a backstage world filled with power struggles, diva fits, and steamy affairs. Inspired by the book "Satan's Sisters" by Star Jones, television personality, lawyer and journalist.
Orange is the New Black
Season 5 – Premieres Fri June 9
They're back in black, they're BACK in blaaack! Notice how we didn't say orange? Orange is the color of joy and things are very dark at the opening of OITNB Season 5. Survival was always their triumph, but this season our ladies are angry and out for justice…and they might not make it out…
Tags:
ABC
,
American Gods
,
Daytime Divas
,
HBO
,
House of Cards
,
Netflix
,
Orange Is the New Black
,
STARZ
,
Still Star-Crossed
,
VH1
,
Watch This Week