This week: The Flash, This Is Us, For the People, Rise, Grown-ish, Riverdale, Atlanta, How to Get Away with Murder, On My Block, The Walking Dead, Deception
—
THE FLASH
"Run, Iris, Run" – Season 4, Episode 16
Tues Mar 13 – 8PM
On The CW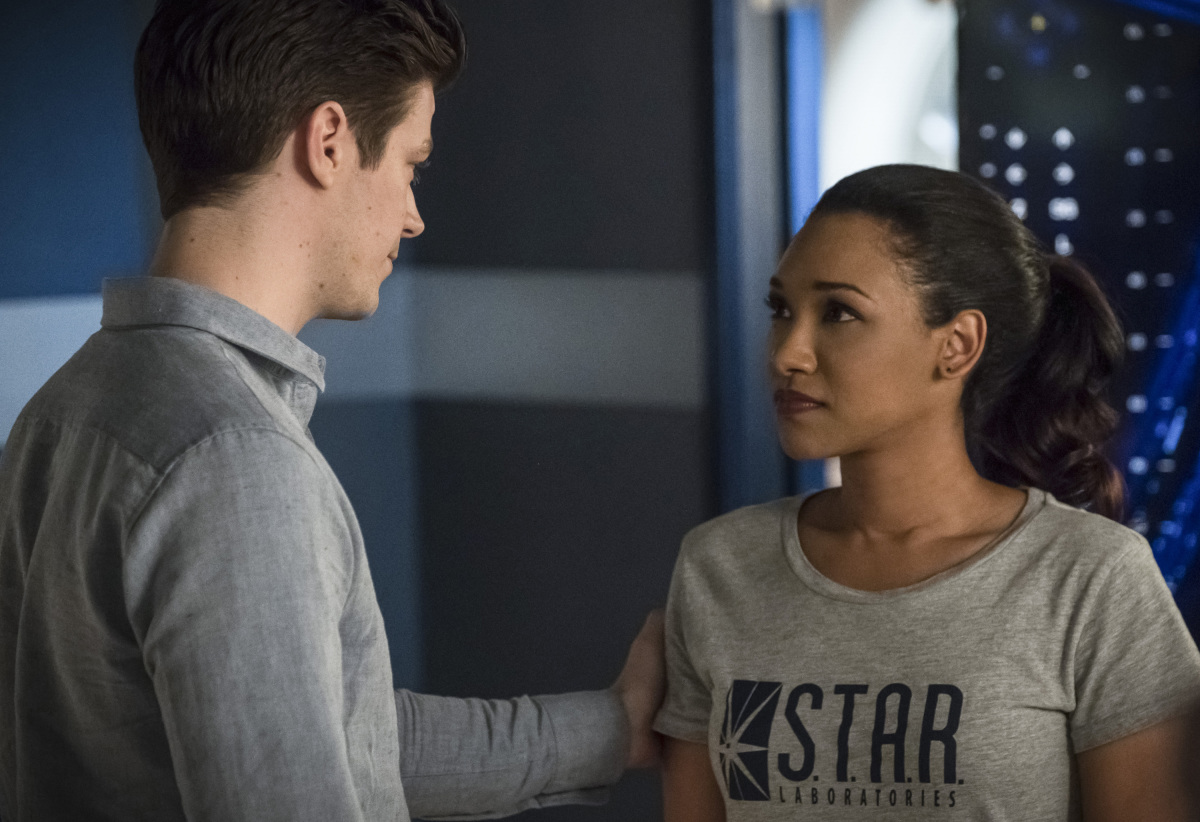 Photo: Katie Yu/The CW — © 2018 The CW Network, LLC. All rights reserved
Hands up, who else has wished they could try out The Flash's powers for a day? Yup, and now Iris (Candice Patton) gets to live out all our dreams when the meta Melting Pot (Leonardo Nam) accidentally swaps her DNA with Barry's (Grant Gustin). We've been dying to see Iris all suited up for months now and this role reversal should be equal parts hilarious and exhilarating. We're also crossing our fingers that they both get to keep their super-speediness and become the ultimate power couple.
Tune in to The CW tomorrow for all new The Flash.
From The CW:
IRIS SUITS UP — Team Flash confront a new bus meta, Matthew AKA Melting Pot (guest star Leonardo Nam), who has the ability to swap people's DNA. During a battle with Team Flash, Matthew accidentally takes Barry's (Grant Gustin) speed away and gives it to Iris (Candice Patton). Now, with a new threat unleashed on Central City, Barry must act as the team leader while Iris takes on the mantle of superhero speedster in order to defeat their new foe.
—
THIS IS US
"The Wedding" – Season 2 finale
Tues Mar 13 – 9PM
On NBC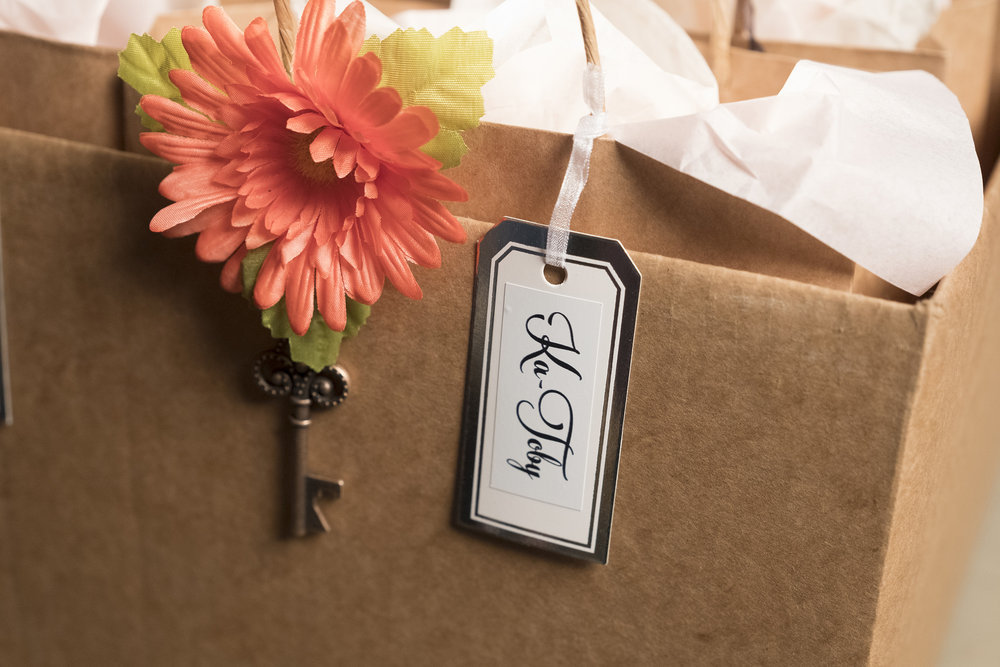 Photo by: Ron Batzdorff/NBC
This Is Us has reached its season finale, and we can't tell you anything this week because we haven't seen it yet. We're not bitter, we swear. While we're totally bummed we won't be chatting with our Twitter support group every week, we think this episode will hold us over until next season. There's going to be a wedding! Kate (Chrissy Metz) looks stunning and the whole family gets together to celebrate a new Pearson milestone. Plus, we get to see Jack (Milo Ventimiglia) as a grandfather somehow?! We're not sure what's happening there, but count us in.
Catch the season 2 finale of This Is Us tomorrow on NBC.
From NBC:
Season Finale – The Pearsons come together to celebrate Kate and Toby's wedding.
—
For the People
Series premiere
Tues Mar 13 – 10PM
On ABC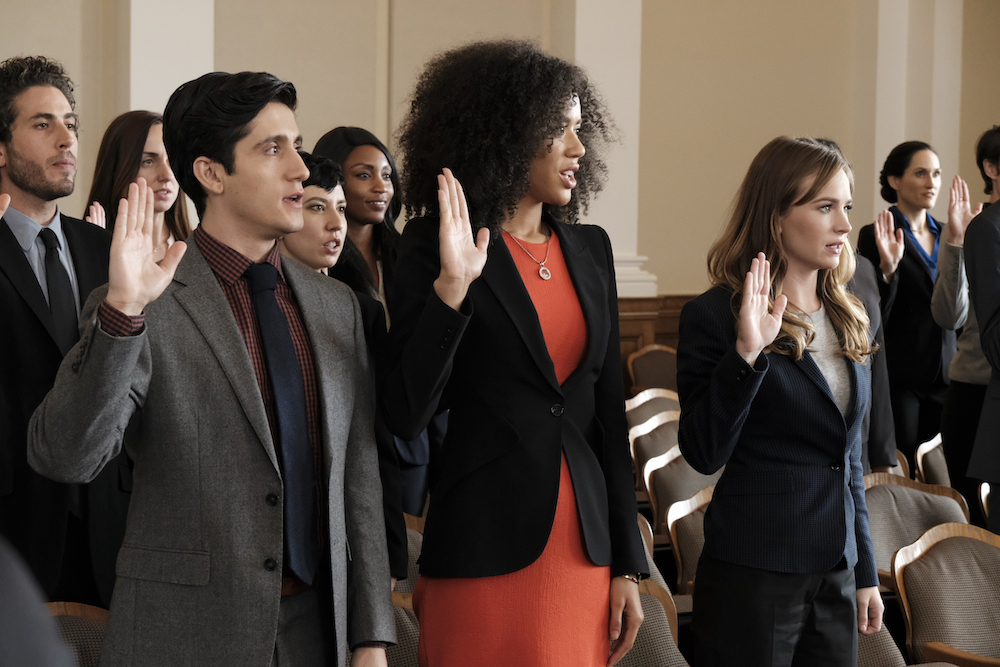 Photo: ABC/Nicole Wilder
There have been a lot of changes on this new Shondaland legal drama and it starts a little rocky—that is with the exception of Anna Deavere Smith and Vondie Curtis-Hall who come in like a Rocky Balboa combo punch. But have no fear, Shonda Is A Must and For the People picks up the pace. Using hip-hop and baseball to find their rhythm, a team of young screwups with the best intentions, sometimes the worst motivations, horny hearts, sharp minds and a propensity for learning a lesson, do their best to avoid screwing up lives in the courtrooms. But who are we kidding? Even Lady Liberty is at risk with these lawyers on this case. This is Shondaland and that rollercoaster in the end credits means these young prosecutors and defenders are totally screwed. You want wine or popcorn?
For the People premieres tomorrow on ABC.
From ABC:
Set in the United States District Court for the Southern District of New York (a.k.a. "The Mother Court"), the new Shondaland series follows six talented young lawyers working on opposite sides of the law and handling the most high-profile and high-stakes federal cases in the country. These lawyers will be put to the test both personally and professionally as their lives intersect in and out of America's most prestigious trial court.
—
Rise
Series preview
Tues Mar 13 – 10PM
On NBC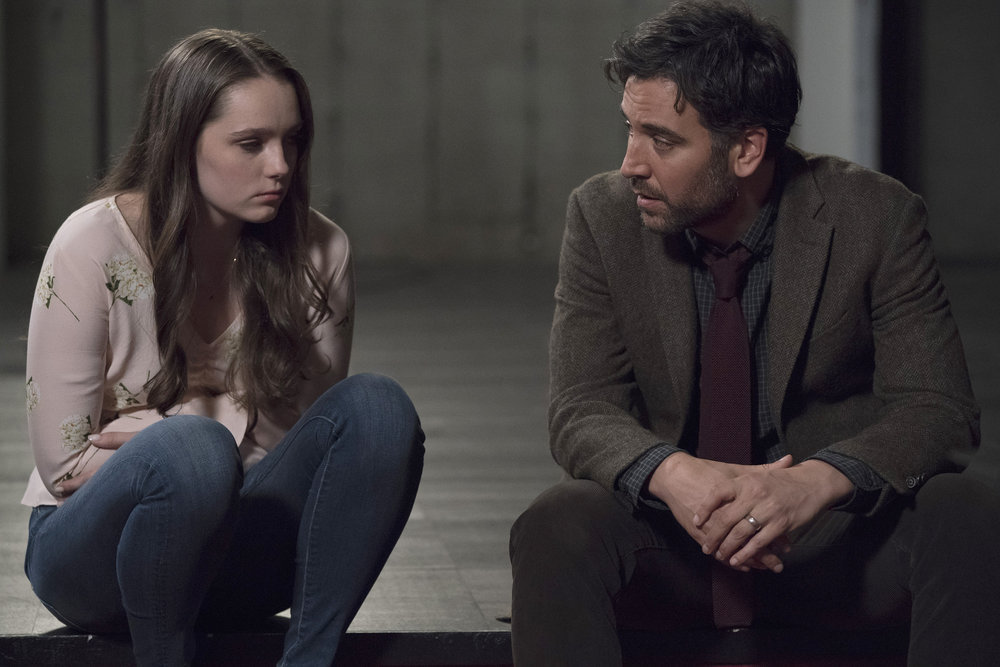 Photo by: Virginia Sherwood/NBC
Think back to high school. Who was the one teacher who inspired you? If you can name one, consider yourself lucky. If you can't, Rise is some wish fulfilment. NBC's new show is about to fill the hole Friday Night Lights left in your heart. Made by FNL creator Jason Katims along with Hamilton's Jeffrey Seller—yeah, we're squealing too—the story follows English teacher Lou (Josh Radnor) who takes over as director of Stanton High's theater program. It's a source of hope, inspiration, and contention in a town where only one thing matters: The Game. In this depiction of rural Pennsylvania which looks bleak and not just from the blue-tinted shots, the arts are hard to come by—a bitter reality faced by many. The parents, teachers, and town seem to collectively shake their heads at the thought of escaping or getting better. When Coach Strickland (Joe Tippett) tells Lou to stick to being an English teacher, it comes from a man who is not only scared of change, but of losing his star player and therefore his steady job in a jobless world. Our leading lad Robbie Thorne (Damon J. Gillespie) is the school's one chance at winning—and, in reality, football is probably Robbie's ticket to a better life. But at heart Robbie is a singer and a rapper and performing seems to be therapeutic for him, especially dealing with a terminally ill mother and a father with a new trophy wife. It's the kids who shine here—with excellent chemistry and even better singing voices they showcase talent beyond their teenage years. Most importantly, Rise digs deeper than the usual high school musical drama, looking at the real battles many educators and students fight just to get the chances they deserve.
Watch the special preview of Rise on NBC this Tuesday.
From NBC:
Lou Mazzuchelli (Josh Radnor), an uninspired English teacher at Stanton High, petitions to take over as director of the school's theater program in an attempt to revitalize his passion for teaching, but quickly realizes he has his work cut out for him. His controversial decision to change the musical to the more provocative Spring Awakening and his atypical casting choices create a ripple effect for the program's assistant director Tracey Wolfe (Rosie Perez), the school's football coach Sam Strickland (Joe Tippett), and the students in the show. Also starring Auli'i Cravalho, Damon J. Gillespie, Marley Shelton, Rarmian Newton, Ted Sutherland, Amy Forsyth, Casey W. Johnson, Taylor Richardson and Shirley Rumierk.
—
GROWN-ISH
"Safe and Sound" – Season 1, Episode 11
Wed Mar 14 – 8PM
On Freeform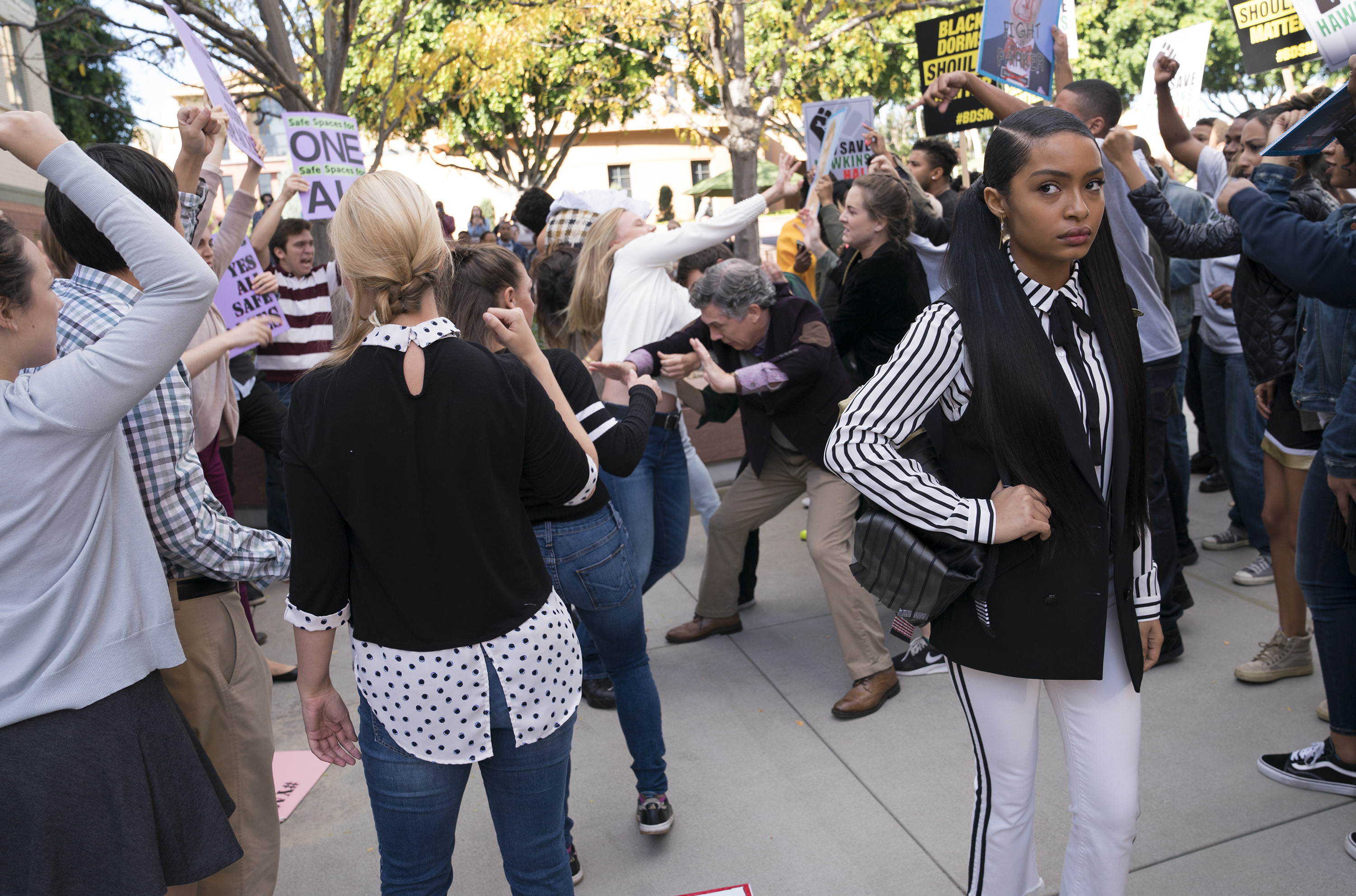 Photo: Freeform/Mitch Haaseth
Watch Grown-ish. Watch Grown-ish. Watch Grown-ish. We can't say it enough. For real. Zoey (Yara Shahidi) is channeling "Che Guevara…in Timberland heels" this week on Grown-ish—because yup, she's preparing to resist the man (but you can call him Dean Parker). When Cal U threatens to close down Hawkins, the historically black dorm, Zoey and her crew try to work together to protect their safe spaces—in true generation Z fashion. Then it all falls apart—in true generation ALL fashion. Just when you think the show is poking fun at Gen Z for being "softer than Drake" you realize they're skilfully tapping into a deeper meaning: Starting conversations in order to create change. Raise your glass of Rosé [Parks] to Grown-ish for nailing the new generation and why, in spite of the love of hashtags and appropriate filters and everything the media might tell you, they really are the future. We also get a whole new way to use the hashtag #BDSM…um, yeah, maybe the squad should have googled that first…but Grown-ish has all of the pleasure and none of the pain…and it comes with a wake up call. You woke yet?
Watch Grown-ish every Wednesday on Freeform.
From ABC:
When Cal U threatens to close Hawkins Hall, Zoey and her crew plan a protest to protect their "safe space."
—
RIVERDALE
"Chapter Twenty-Eight: There Will Be Blood" – Season 2, Episode 15
Wed Mar 14 – 8PM
On The CW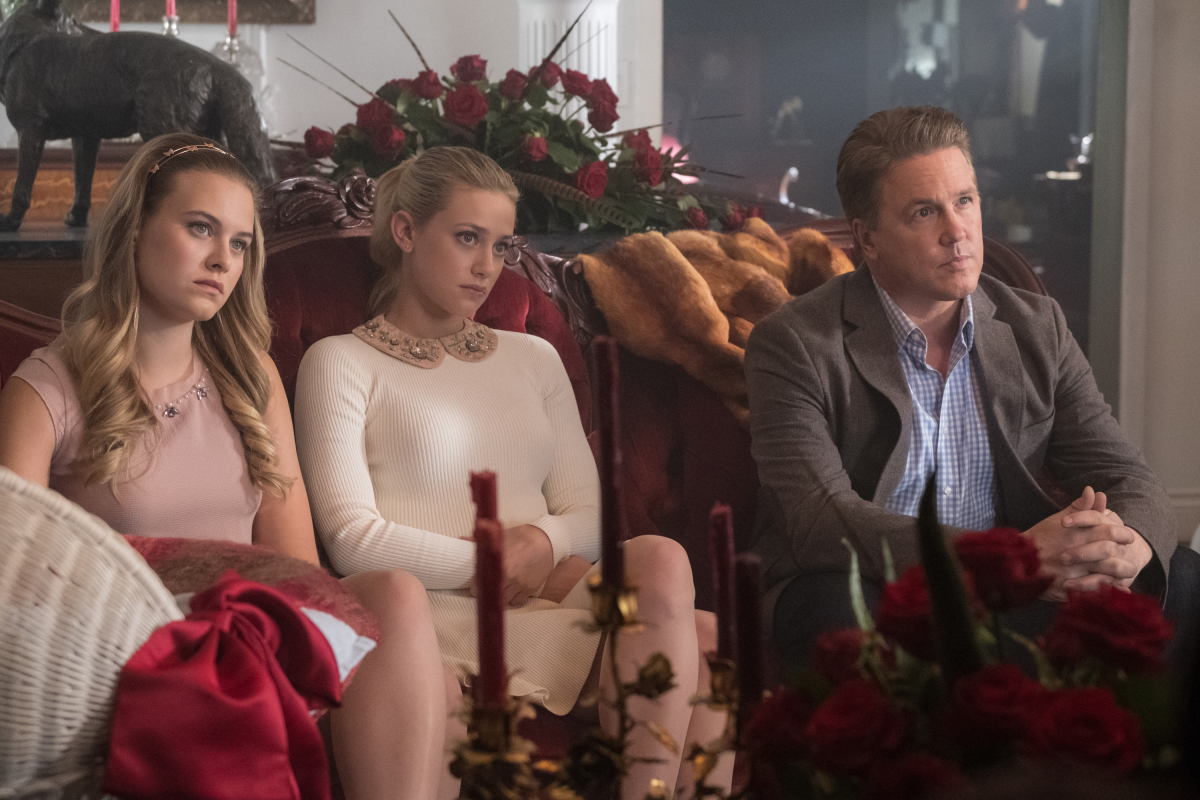 Photo: Katie Yu/The CW — © 2018 The CW Network, LLC. All Rights Reserved.
We needed all week to cool off from "Chapter Twenty Seven" but fortunately "Twenty-Eight" is gonna be the necessary ice-pack. In fact, last week's episode left us on a chilling note: That finally, finally, Jughead (Cole Sprouse) has noticed something is off with Chic (Hart Denton). These kids would not get good grades in judgement class. Add that to this week's preview where Chic tells Betty (Lili Reinhart), "wasn't it better when it was just me, you, and mom?" before cutting up a family photo…and there are so many red flags waving it's amazing we can see the screen at all.
Head to Riverdale every Wednesday on The CW.
From The CW:
FAMILY TIES — After learning that his dad is considering running for mayor of Riverdale, Archie (KJ Apa) begins to grow concerned that the Lodges may have found their newest pawn in Fred (Luke Perry). Meanwhile, Betty (Lili Reinhart) becomes increasingly suspicious of Chic's (guest star Hart Denton) strange behavior and enlists Kevin's (Casey Cott) help to figure out what Chic is hiding. Finally, Cheryl (Madelaine Petsch) and Penelope (guest star Nathalie Boltt) are surprised when they learn that Clifford left a secret will, and Jughead (Cole Sprouse) makes a major discovery in his quest to take down Hiram (Mark Consuelos).
—
ATLANTA
"Money Bag Shawty" – Season 2, Episode 3
Thurs Mar 15 – 10PM
On FX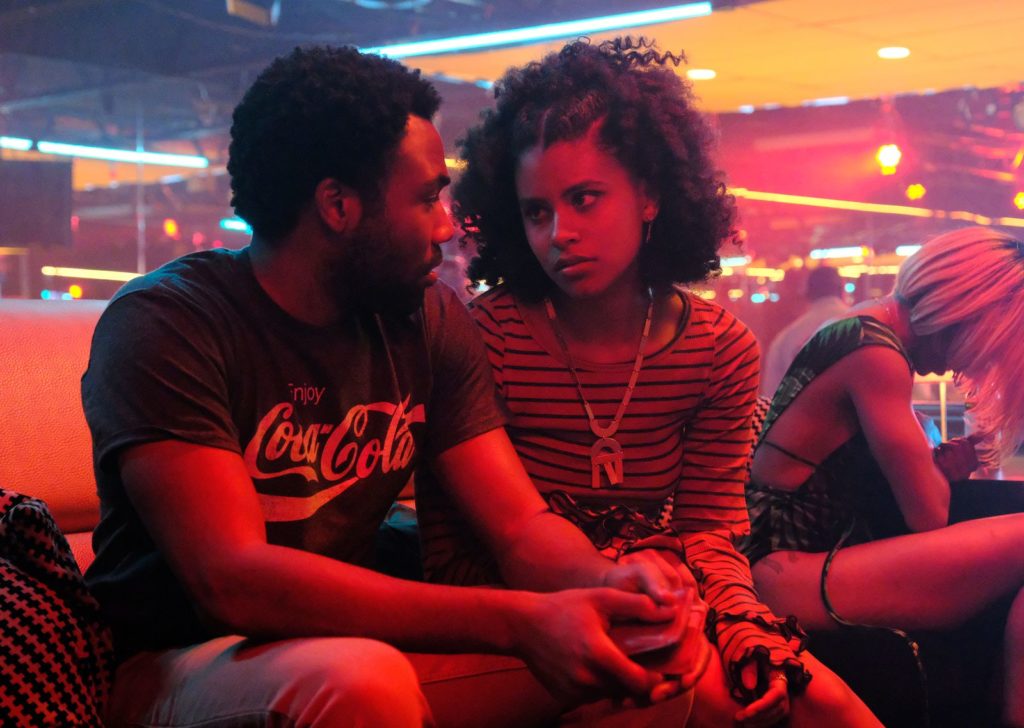 Photo: Guy D'Alema/FX
Atlanta's always been about getting paid, but what happens when you're ready to spend? Van (Zazie Beetz) and Earn (Donald Glover) try and find new avenues of business to invest in but they find themselves turned away or at dead-ends that all lead back to one reason: They're not white. Once again Donald Glover is putting a spotlight on racism and classism to show up every single one of its hard ugly truths, and we can't help but applaud his unflinching yet artful take.
Atlanta airs this Thursday on FX.
From FX:
Earn is making money, but he's still broke, and the whole city runs in stunting.
—
How to Get Away with Murder
"Nobody Else is Dying" – Season 4 finale
Thurs Mar 15 – 10PM
On ABC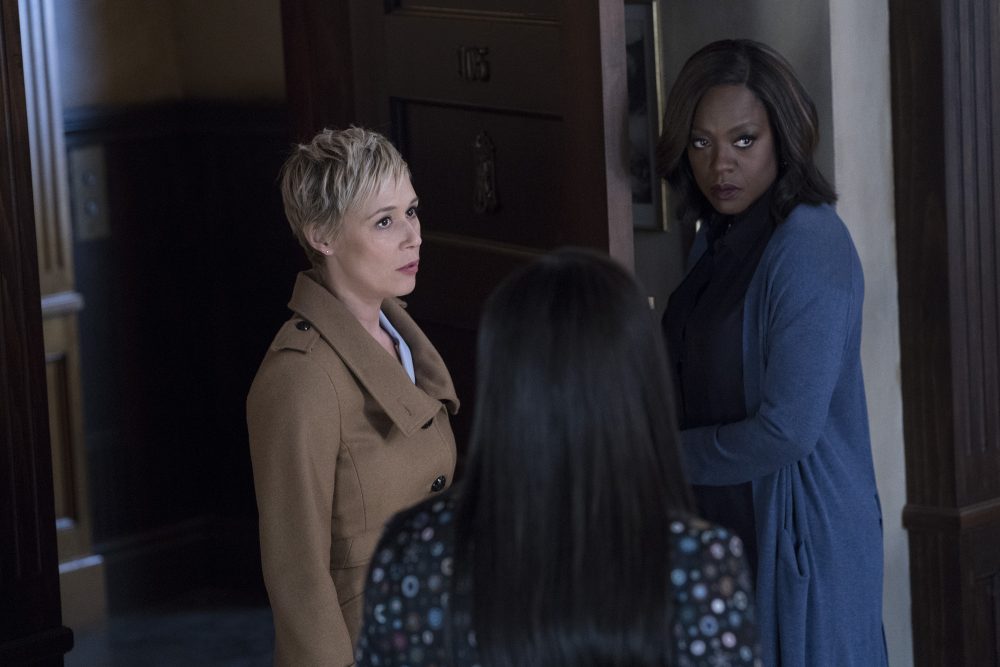 Photo: ABC/Byron Cohen
How To Get Away With Murder left us on the mother of all cliffhangers last week, and it wasn't even the season finale…until now. The show isn't giving too much away but we're really hoping the car accident we heard about as the last episode closed wasn't involving Bonnie (Liza Weil). We haven't seen the body yet, y'all, it ain't over 'til it's onscreen! Then again… What we do know is HTGAWM won't go out for the season without some serious drama to keep us interested all through the summer. There's more foul play, there's family drama, and there are plenty more secrets for Annalise (Viola Davis) and her murderous—er, um, bright students to hold us as they prepare for their showdown with Jorge (Esai Morales).
Tune into the season finale of How to Get Away with Murder this Thursday on ABC.
From ABC:
Annalise and her inner circle deal with the aftermath of a suspicious death that culminates with a shocking arrest. Meanwhile, a new development involving one of their own changes everything.
—
On My Block
Season 1 premiere
Fri Mar 16
On Netflix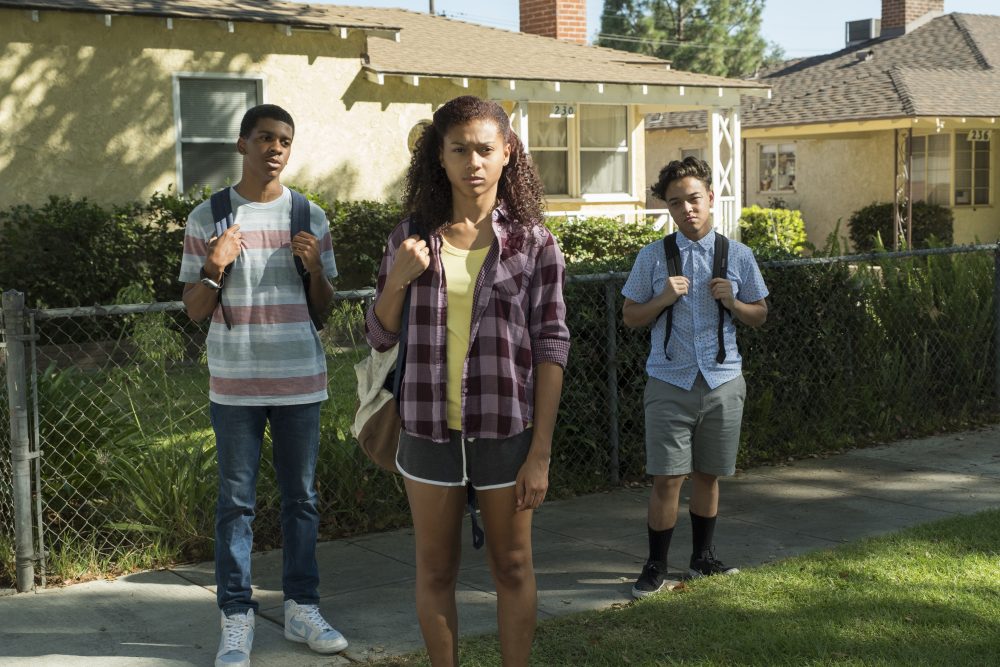 Photo: John O Flexor/Netflix
Remember how hard high school could be? When you think back to the horrors of wedgies and endless hours of pointless homework, it was the people that got you through it. Netflix's newest original comedy On My Block is bringing your old yearbook to life not just with rose-tinted glasses but with a pinch of drama and a whole lotta smart. Set in LA's South Central neighborhood, this coming of age story is one with characters that feel incredibly real and just might get you thinking differently about your own experience.
Stream season one of On My Block from this Friday, only on Netflix.
From Netflix:
On My Block, co-created by Lauren Iungerich (Awkward), Eddie Gonzalez & Jeremy Haft, is a coming of age comedy about four bright and street-savvy friends navigating their way through the triumph, pain and the newness of high-school set in LA's South Central neighborhood.
—
THE WALKING DEAD
"The Key" – Season 8, Episode 12
Sun Mar 18 – 9PM
On AMC
Get into The Walking Dead this Sunday at 9PM on AMC.
From AMC:
Hilltop's leadership faces a difficult dilemma after the arrival of unexpected visitors; Rick comes face to face with an adversary.
—
Deception
Season 1 episodes 1 + 2
Sundays at 10PM
On ABC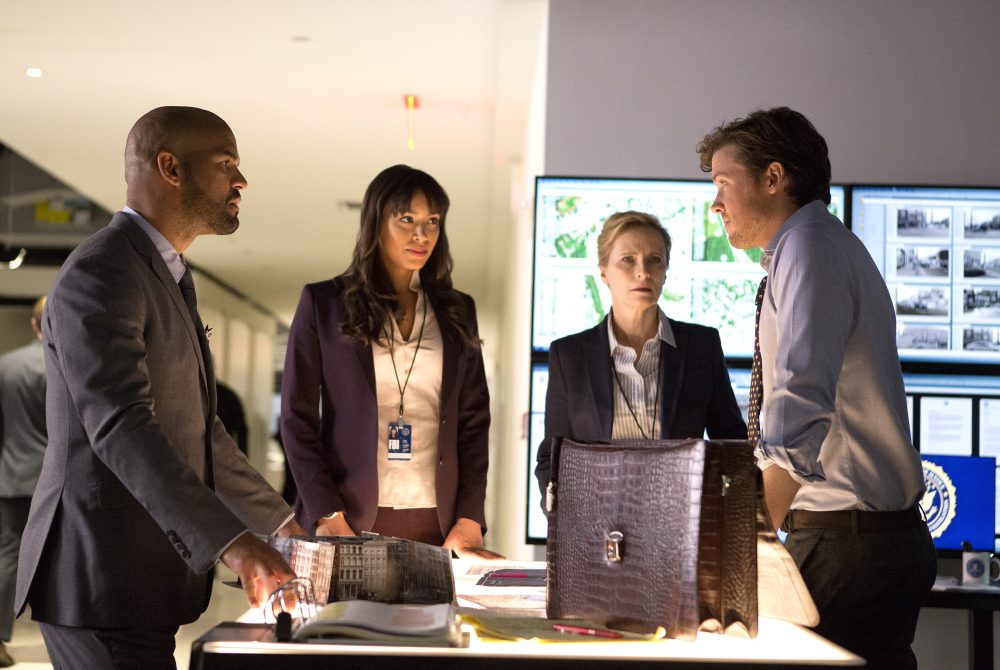 Photo: ABC/Giovanni Rufino
It's not so far off from the current state of affairs that the FBI would hire a magician to help them solve crime—but instead of dwelling on that sad fact, ABC's new show Deception is here to entertain. The story follows master magician Cameron Black (Jack Cutmore-Scott)—get used to the name, he says it a whole lot—who teams up with the cops to outwit and out-trick even the most elusive criminals. Think Jonathan Creek but with American swagger. Last night on episode 1 we found out Cameron's deceptions go well beyond the stage. Also, who can forget a beautiful woman with heterochromia? Not to mention that thing with the airplane hanger. In episode 2 Cameron tries to get close to the FBI to put some extra manpower behind his brother's case, and a series of murders strikes too close to his heart. What's homicide + reality tv + an illusionist? It's showmanship! It's also the stuff new teams are built of, oddly enough. If Cameron messes up, we want to be partners with Agent Kay Daniels (Ilfenesh Hadera)—her badge says bad mutha on it. Deception is the right amount of zany mixed in with some pretty stunning illusions and great chemistry from the cast to make this your new go-to crime procedural.
Watch Deception every Sunday on ABC.
From ABC:
When his career is ruined by scandal, superstar magician Cameron Black has only one place to turn to practice his art of deception, influence and illusion – the FBI. Using every trick in the book and inventing new ones, he will help the government catch the world's most elusive criminals while staging the biggest illusions of his career.
Tags:
ABC
,
AMC
,
Atlanta
,
Deception
,
For The People
,
Freeform
,
FX
,
grown-ish
,
How to Get Away with Murder
,
NBC
,
Netflix
,
On My Block
,
Rise
,
Riverdale
,
Shondaland
,
The CW
,
The Flash
,
The Walking Dead
,
This Is Us
,
Watch This Week
,
WTW