This week: Seven Seconds, McMafia, Good Girls, The Flash, Black Lightning, This Is Us, Chicago Med, Grown-ish, 9-1-1, Atlanta, Marlon Wayans: Woke-ish, The Walking Dead, The Oscars
—
Seven Seconds
Season 1
Now streaming
On Netflix
Stream season one of Seven Seconds now on Netflix.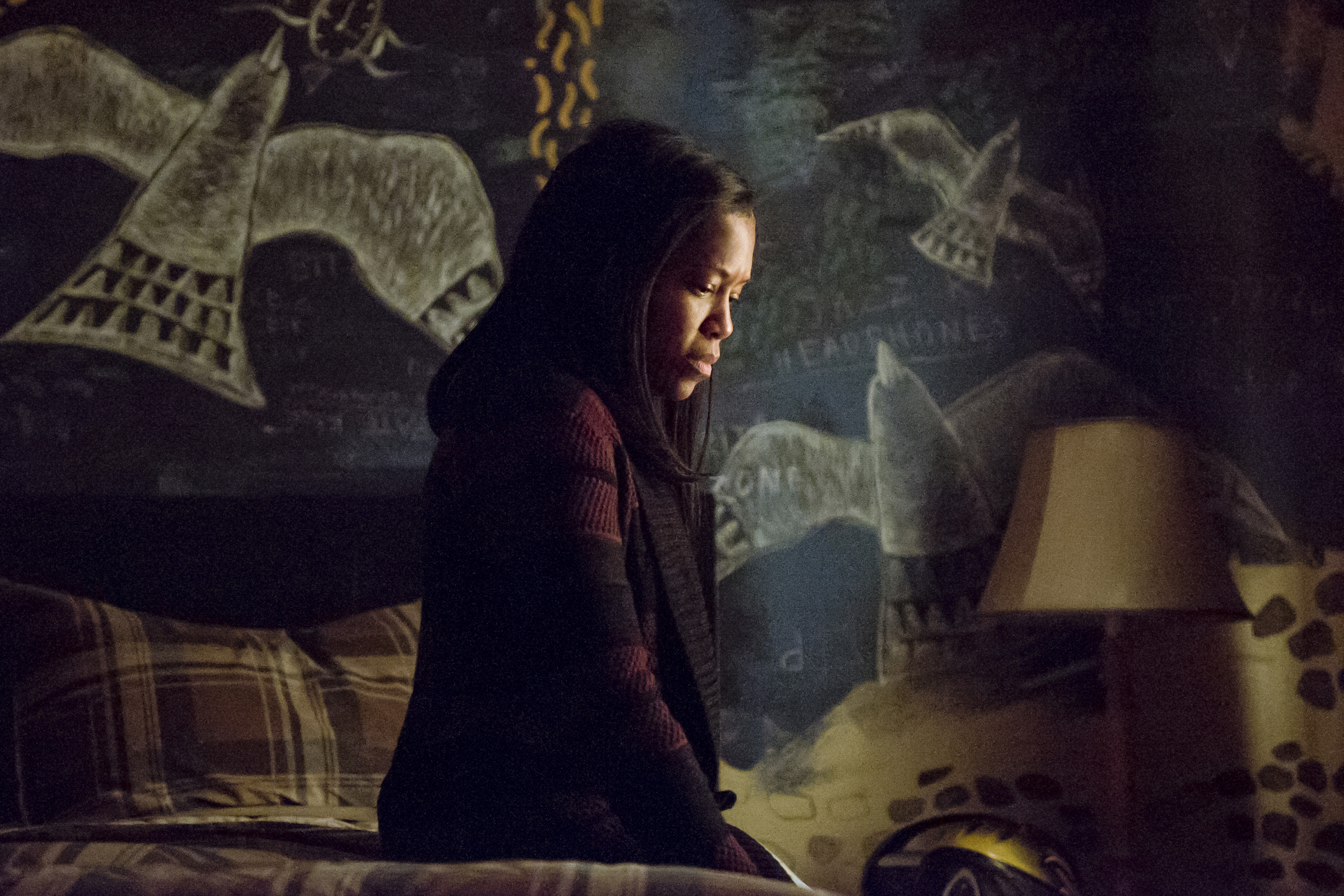 Photo credit: JoJo Whilden / Netflix
From Netflix:
In an instant, life is forever changed for Brenton Butler and his family. After a white cop accidentally hits and critically injures a black teenager, a northeastern city explodes with racial tensions, an attempted cover up and its aftermath, and the trial of the century.
—
McMafia
"Episode 101" – Series premiere
Mon Feb 26 – 10PM
On AMC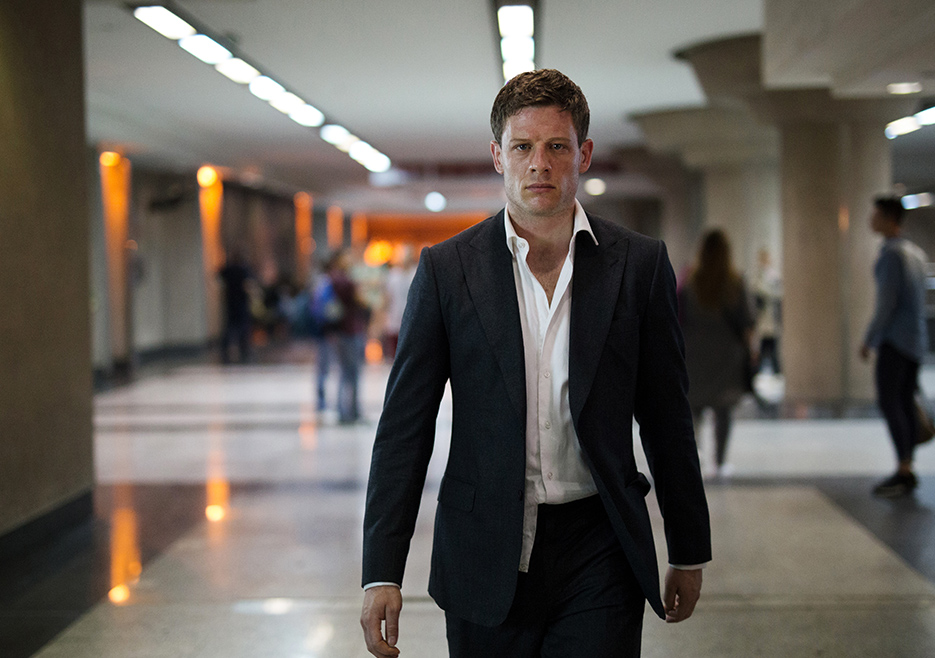 Photo by Nikola Predovic/Cuba Pictures/CPL Godman/AMC
The critically acclaimed British-American drama is making its way to AMC to draw us into its incredibly well-woven web of lies. The world of McMafia follows a Russian-Jewish family, The Godmans, now living in London off of their crime-made, money-laundered wealth. Alex Godman (James Norton) has managed to profit from the money but stay away from the means his family uses—until now. The series explores just how much family bonds can tie you up and whether or not you can truly escape your history… Especially for Alex, who proves he's quite adept at the family business. Family drama meets international crime with such impeccable detail you won't realize you're hooked in…until it's too late.
The series premiere of McMafia airs tonight, only on AMC.
From AMC:
After a tragic event, Russian exile Alex Godman is drawn into the murky world of global crime as he tries to protect his family from their dark past.
—
Good Girls
Series premiere
Mon Feb 26 – 10PM
On NBC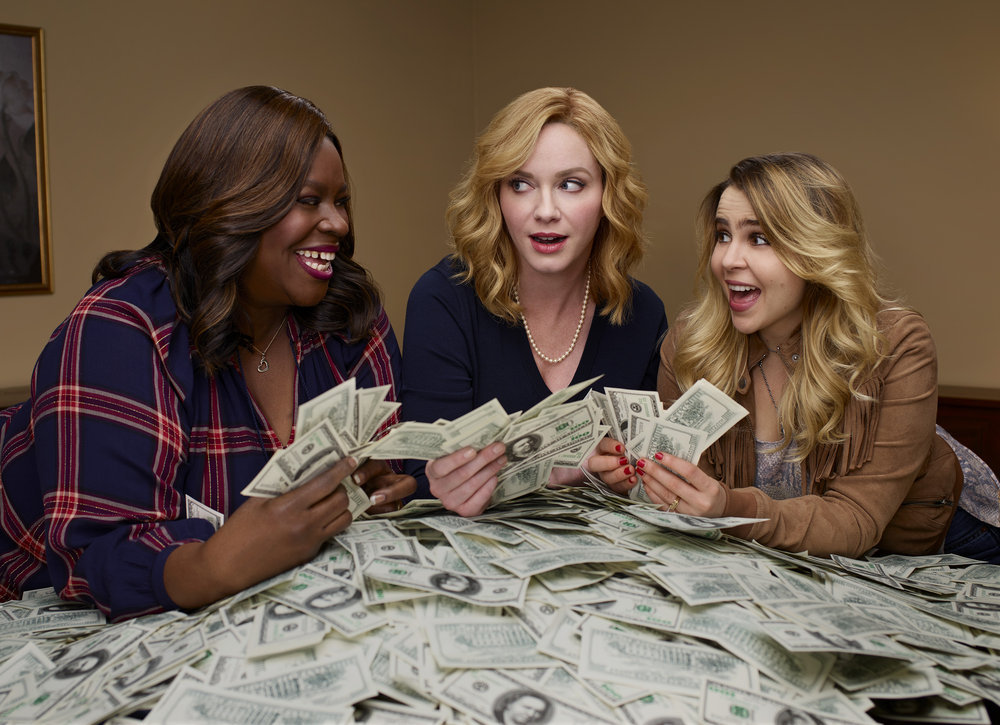 Photo by: Danielle Levitt/NBC
Good Girls make good mothers, good friends, and good neighbors. Or that's how the *yawn* tired old narrative goes. But when those Good Girls get pushed into a corner, y'all better watch the F out. Especially when those aforementioned Good Girls are Retta (aka Donna from Parks & Rec), Mae Whitman (our eternal heroine from the likes of Scott Pilgrim), and Christina Hendricks (yeah, Jane from Mad Men). The casting of this show is something to scream about—and the storyline is something to giggle over. When three moms decide to rob a supermarket to get themselves out of some desperate financial situations, they accidentally get themselves into trouble with a local gang. Set fire to your patriarchal guide to what you'd expect Good Girls to do, because the madness of this show ain't playing by any rules.
Watch the series premiere of Good Girls on NBC tonight.
From NBC:
A trio of desperate suburban moms decide that being good never got them anywhere, and rob a supermarket in order to get a little cash to help them and their families out. Unfortunately, the supermarket is already the territory of a local gang, and the women soon find themselves in hot water.
—
The Flash
"Subject 9" – Season 4, Episode 14
Tues Feb 27 – 8PM
On The CW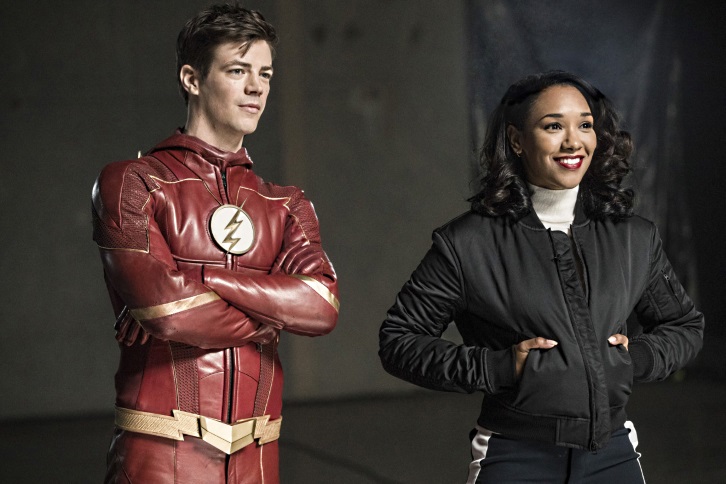 Photo: Jack Rowand/The CW — © 2018 The CW Network, LLC. All rights reserved
The Flash is goin' country and we are here for it. The episode title refers to the ninth person on the bus whose body DeVoe (Neil Sandilands, Kendrick Sampson, Sugar Lyn Beard) plans to steal—and it's up to Barry (Grant Gustin) to work out who the remaining metas are in order to save them. Will this fiddle-playing, hypnotizing new character Izzy (Miranda MacDougall) be the answer? We sure hope so—she seems to fit the description of a female Fiddler, a notorious Flash villain, and we're itching to see what parts of this character they're going to reveal. (And we're crossing our fingers for some dancing from Team Flash. C'mon now y'all.)
Tune in to The CW tomorrow for all new The Flash.
From The CW:
RALPH FEARS FOR HIS LIFE — Barry (Grant Gustin) meets a powerful woman whose abilities could help him in his battle with DeVoe (guest star Sugar Lyn Beard). Meanwhile, after learning that DeVoe is targeting everyone who was on the bus, Ralph (Hartley Sawyer) decides he doesn't want to be a hero anymore, his only concern is staying alive. Harry (Tom Cavanagh) offers to help Joe (Jesse L. Martin).
—
Black Lightning
"Three Sevens: The Book of Thunder" – Season 1, Episode 6
Tues Feb 27 – 9PM
On The CW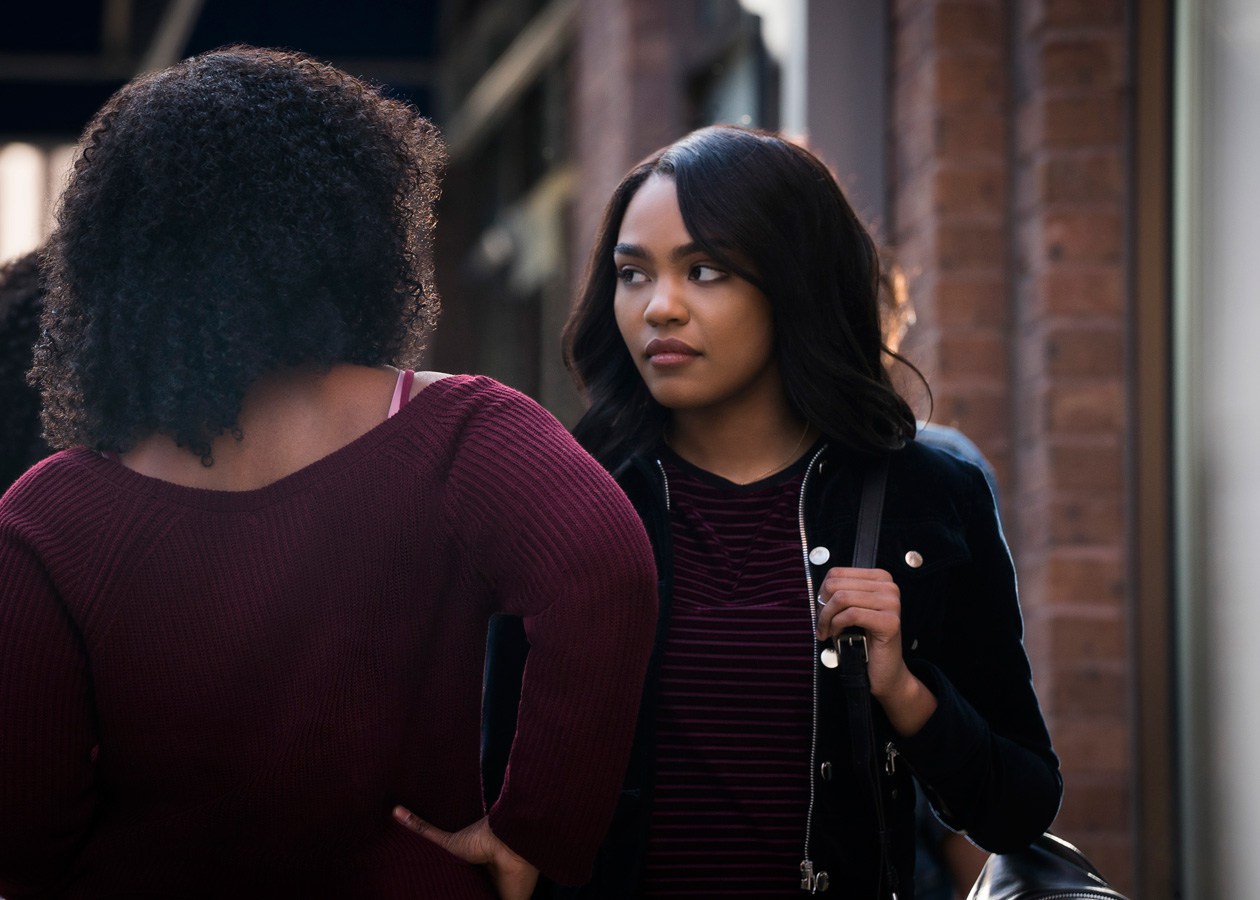 Photo: Richard Ducree/The CW — © 2018 The CW Network, LLC. All rights reserved.
This episode of Black Lightning is all about father figures. Well, one man in particular, Alvin Pierce, Jefferson's (Cress Williams) father and Anissa (Nafessa Williams) and Jennifer's (China Anne McClain) grandfather. We already know his murder led to Jefferson becoming Black Lightning, but when new evidence comes to light both Jefferson and Anissa go on the hunt to find out what really happened. Things are always complicated when family is involved, but when you mix superpowers with raw emotions? Good luck to anyone who gets in their way—looking at you Tobias Whale (Marvin "Krondon" Jones III)—as Black Lightning continues to keep us on the edge of our seats with a dangerous cocktail of power and humanity.
Black Lightning airs tomorrow on The CW.
From The CW:
TO RIGHT THE WRONGS – Jefferson (Cress Williams) is on the hunt for his father's killer, while Anissa (Nafessa Williams) uses her new powers to rectify a wrong after a protest fails. Jennifer (China Anne McClain) grapples with some difficult choices.  Elsewhere, Gambi (James Remar) begs for help from Lynn (Christine Adams).
—
This Is Us
"Vegas, Baby" – Season 2, Episode 16
Tues Feb 27 – 9PM
On NBC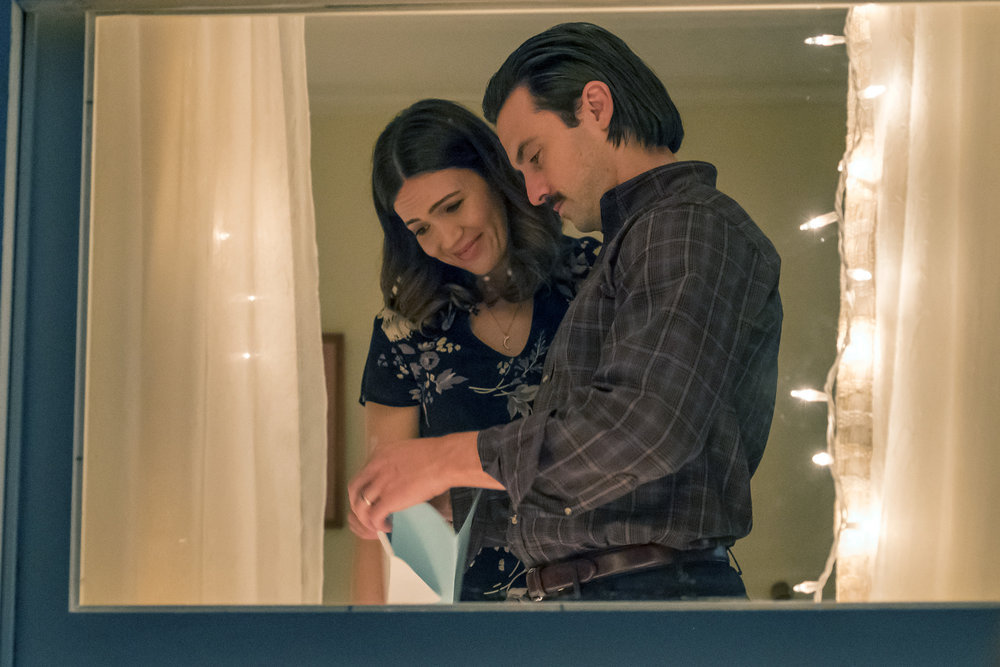 Photo by: Ron Batzdorff/NBC
This Is Us returns with a trip to Vegas. Hopefully Sin City can lighten the mood after the last few episodes of the show (and put an end to the Crockpot jokes—c'mon guys, our fave TV dad died, just because he's around in flashbacks doesn't make it funny. Kate (Chrissy Metz) and Toby (Chris Sullivan) visit Vegas as their wedding draws closer. Speaking of marriage, we'll flash back to see how Jack (Milo Ventimiglia) and Rebecca (Mandy Moore) spent their anniversary—because ah yes, of course tears will be involved.
Catch This Is Us tomorrow on NBC.
From NBC:
Kate and Toby go to Las Vegas for their bachelor/bachelorette parties. Meanwhile, Jack and Rebecca celebrate their anniversary.
—
Chicago Med
"Down by Law" – Season 3, Episode 10
Tues Feb 27 – 10PM
On NBC
New episodes of Chicago Med air every Tuesday on NBC.
From NBC:
DR HALSTEAD SUSTAINS AN INJURY WHILE HELPING A DRIVE-BY VICTIM AND DR. RHODES FINDS HIMSELF IN UNCOMFORTABLE WATERS – After witnessing a drive-by shooting and hitting her head, Dr. Manning (Torrey DeVitto) struggles with the aftermath of a head injury. Complicating matters, she and Dr. Halstead (Nick Gehlfuss) deal with a teenage patient and her overbearing older husband, who might not be looking out for his young wife's best interests. Dr. Rhodes (Colin Donnell) finds himself in a unique situation when he learns alarming information about the woman he went on a date with. Maggie (Marlyne Barrett) is surprised to discover some unexpected things about the man she has been seeing. Dr. Charles (Oliver Platt) is frustrated when Dr. Reese (Rachel DiPillo) disobeys his orders and puts herself at risk.
—
Grown-ish
"Who Gon Stop Me" – Season 1, Episode 9
Wed Feb 28 – 8PM
On Freeform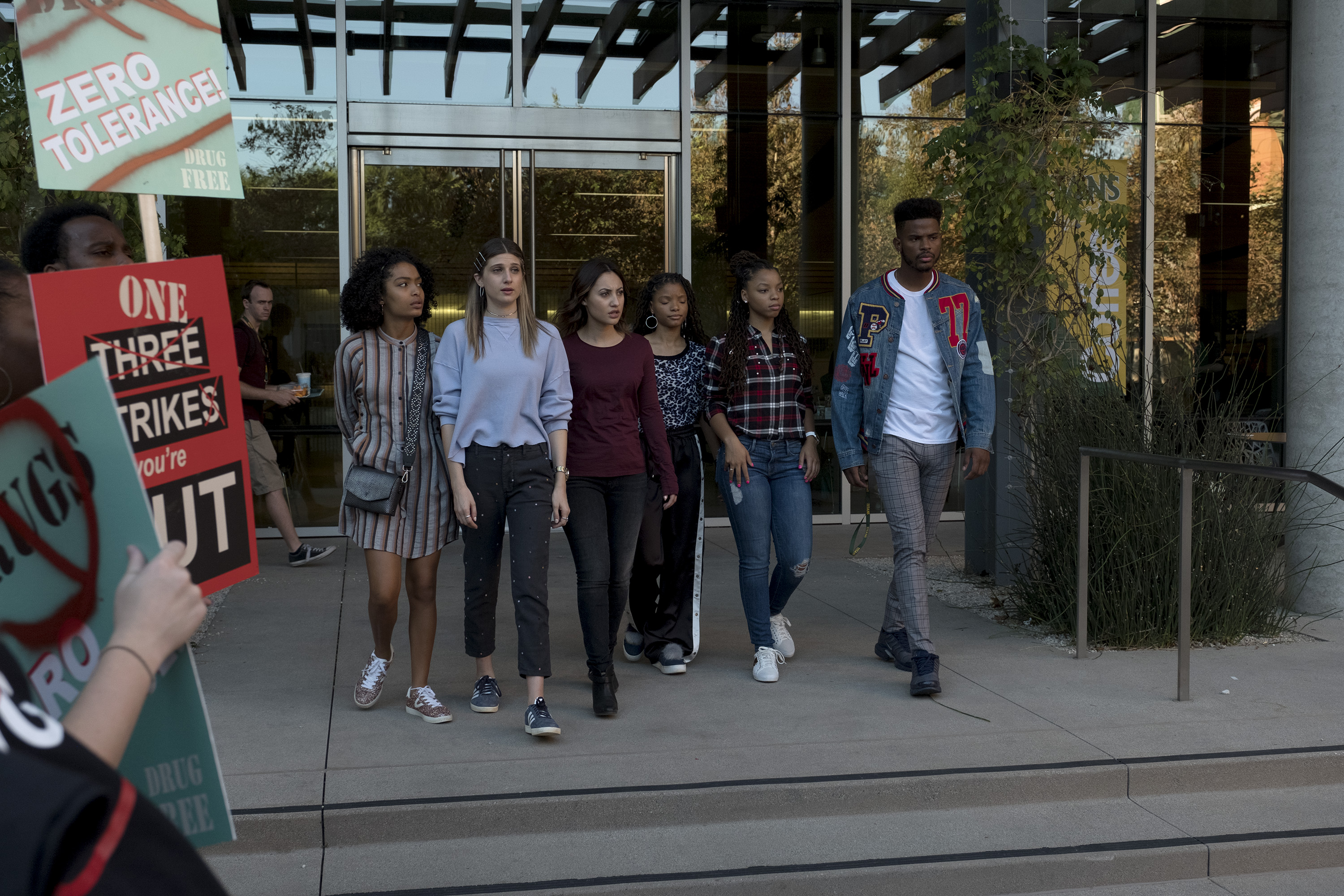 Photo credit: Freeform/Tony Rivetti
Privilege is a very weird thing, it can be given and it can be shared but it can't be taken. When you add the college caste system to the mix it gets all the more weird-ish for everyone. It's a place where you meet all kinds of people and it's not really a big deal to be friends with the ridiculously rich kid or your campus drug dealer…we guess… When Vivek (Jordan Buhat) becomes the go-to dealer after a crackdown on campus there are perks [read: mo' money, no waiting for tables] but there's also going to be a fallout [read: mo' problems]. Good thing Vivek has the courage (um, yeah, let's call it that) to capitalize, right? Bad thing, Zoey (Yara Shahidi) seems headed for that Adderall train crash we've seen coming since the "Bitch Don't Kill My Vibe" episode. Damn, growing up is hard -ish.
Watch Grown-ish every Wednesday on Freeform.
From Freeform:
Cal U. goes into lockdown after a drug dealer is shot on campus, causing Vivek to get sucked into the intense underground drug world.
—
9-1-1
"Full Moon (Creepy AF)" – Season 1, Episode 7
Wed Feb 28 – 9PM
On FOX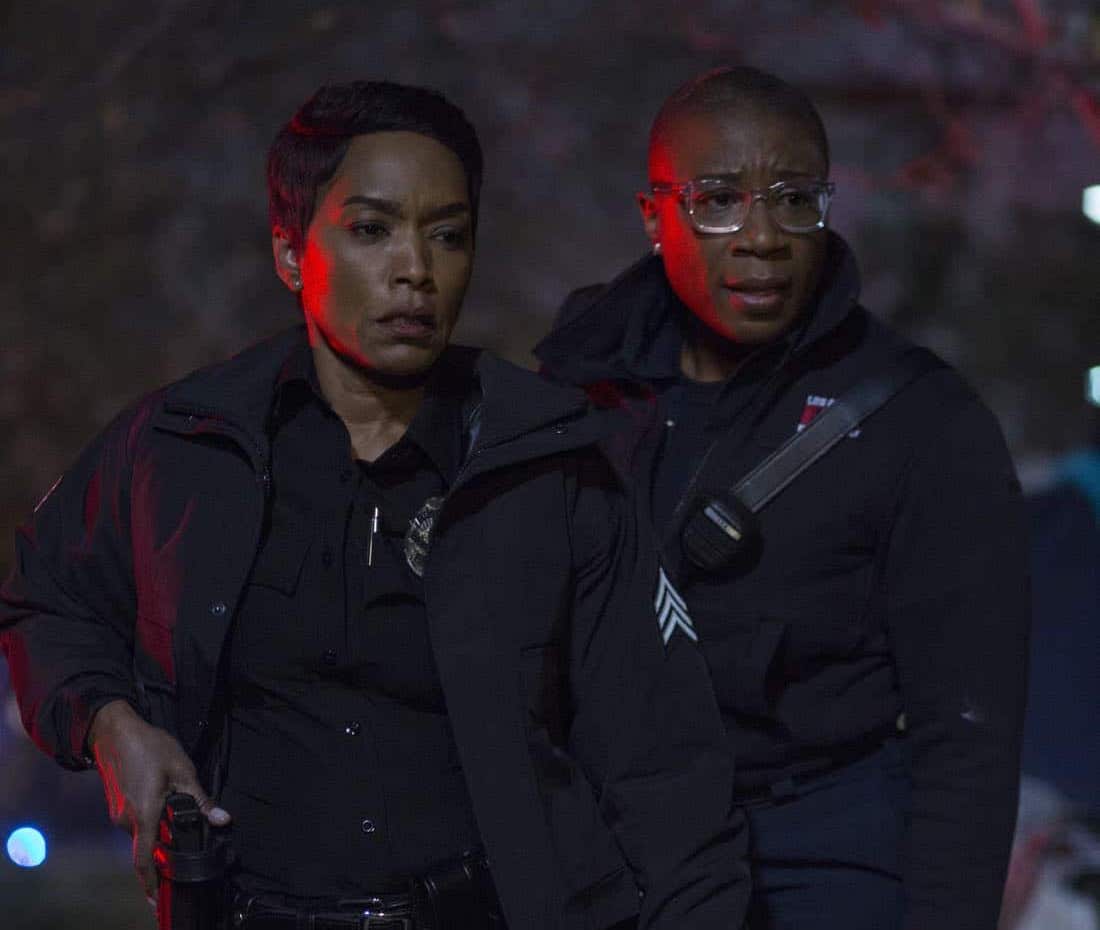 Photo credit: FOX. © 2018 FOX Broadcasting.
You know the expression emotional rollercoaster? Well, FOX took it to heart with 9-1-1 and this show will snatch yours out of our chest. Wrap yourself up in a blanket and get properly medicated with ice cream (perhaps even a cocktail…or ice cream floating on top rum) because you are not ready for this ride, but you won't be able to get enough.
Catch 9-1-1 on FOX every Wednesday.
From TV Guide:
A full moon keeps the crew busy with some of the craziest calls yet, as Athena investigates a potential home invasion and "faces off" against a rabid criminal. Meanwhile, Abby helps investigate the murder of a caller, Bobby and Buck have their hands full at a yoga studio for pregnant women and Hen's past may become her future.
—
Atlanta
"Alligator Man" – Season 2 "Robbin' Season" premiere
Thurs Mar 1 – 10PM
On FX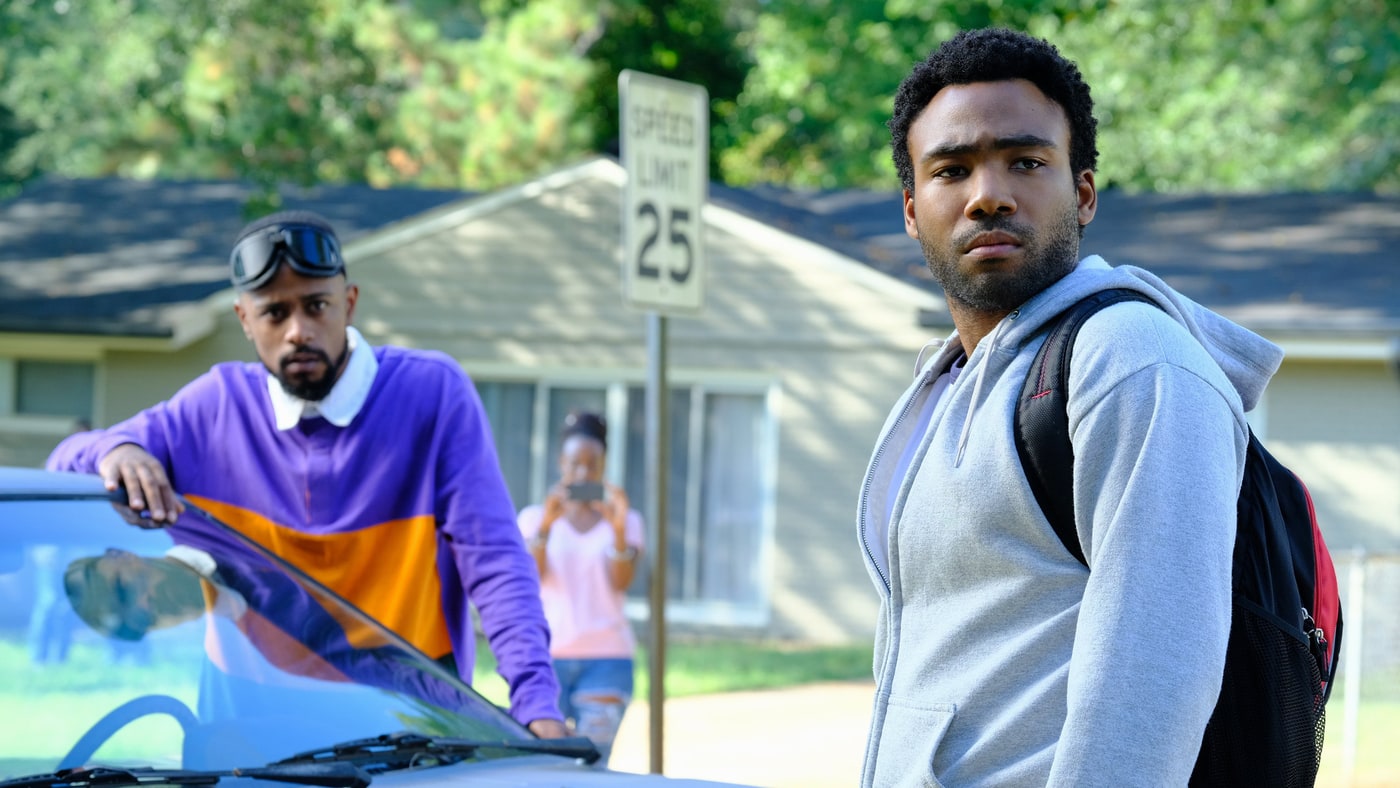 Photo credit: Guy D'Alema/FX
We're excited like it's Christmas Eve because rarely do we get a show that takes stereotypes and kicks them in the ass. Atlanta is a gift and this week feels like Christmas came early (or a little late?) because it's back! Hooray for "Robbin' Season" aka the time of year when crime spikes before the festive holidays thanks to criminals stealing people's presents (and also the theme of the second season of this creatively rowdy series). The wintery touch will add some darker notes to season 2, but the season title also suggests just how far Earn (Donald Glover), Paper Boi (Brian Tyree Henry) Van (Zazie Beetz) & Darius (Lakeith Stanfield) will go just to make it to the big time. We all know the holidays are a time for stories and truths—and in true Atlanta fashion—the show delivers through incredible vignettes of life in the city with sharp insight and its trademark humor.
Season 2 of Atlanta premieres this Thursday on FX.
From TV Guide:
Things feel a little different back in the city at the beginning of Robbin' Season.
—
Marlon Wayans: Woke-ish
Fri Mar 1
On Netflix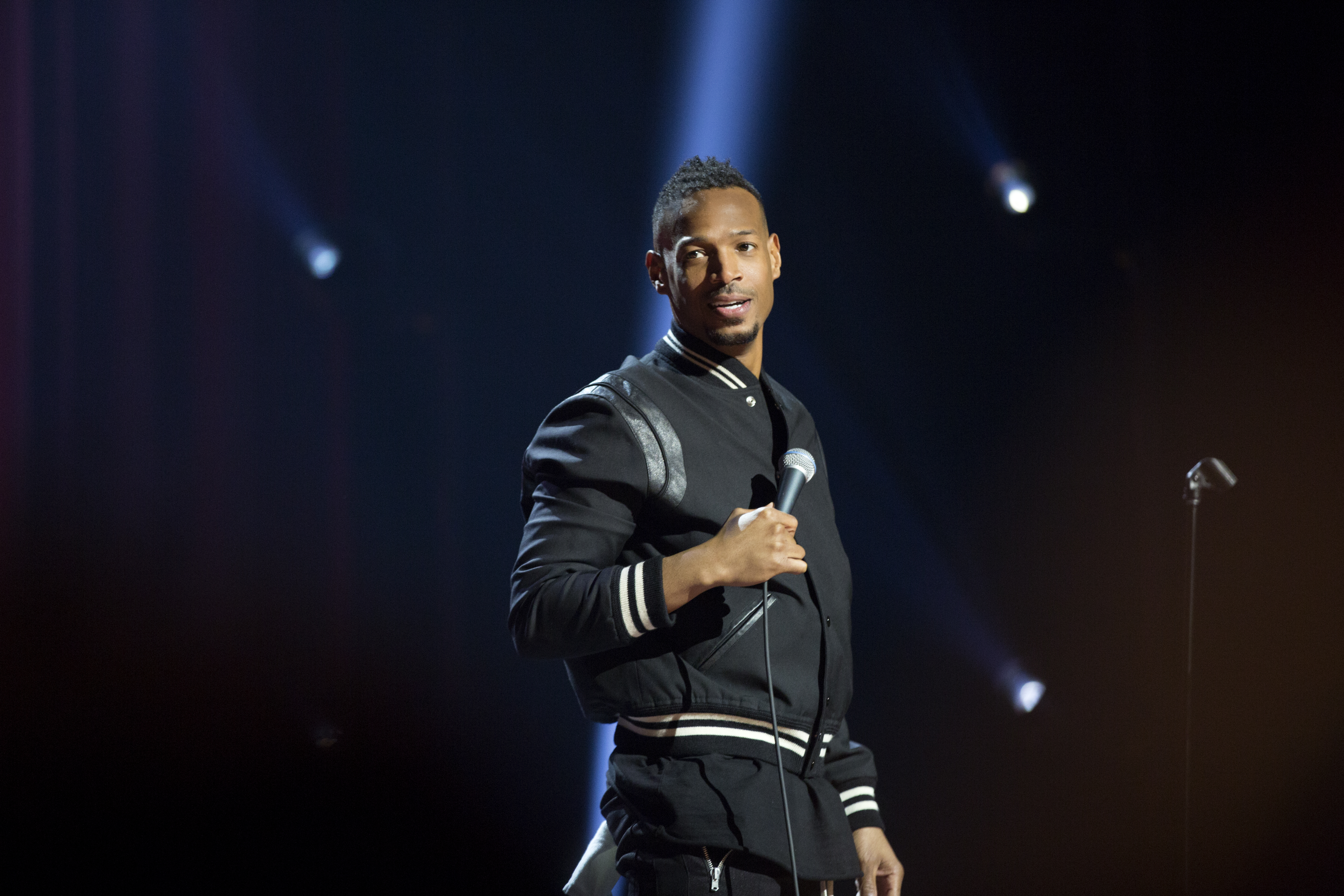 Photo credit: Cara Howe
From Grown-ish, to Woke-ish, Marlon Wayans is bringing his A-game to his new standup comedy special, covering everything from family life to the OJ trial to why Trump is the Flavor Flav of white people. Yup, he ain't holding back(ish) and we're cackling already.
Stream Marlon Wayans: Woke-ish from Friday, only on Netflix.
From Netflix:
Comedian and actor Marlon Wayans brings down the house in his honest, energetic and animated debut Netflix Original stand-up comedy special, "Marlon Wayans: Woke-ish." Filmed at MGM National Harbor's The Theater in Washington D.C. in front of a packed audience, Wayans doesn't miss a beat as he opens people's eyes about the White House feeling like a reality show, jokes about rappers aging with their music, addresses the blatant racism in America, and reflects on the conversations he's had with his teenage children.
—
The Walking Dead
"The Lost and the Plunderers" – Season 8, Episode 10
Sun Mar 3 – 9PM
On AMC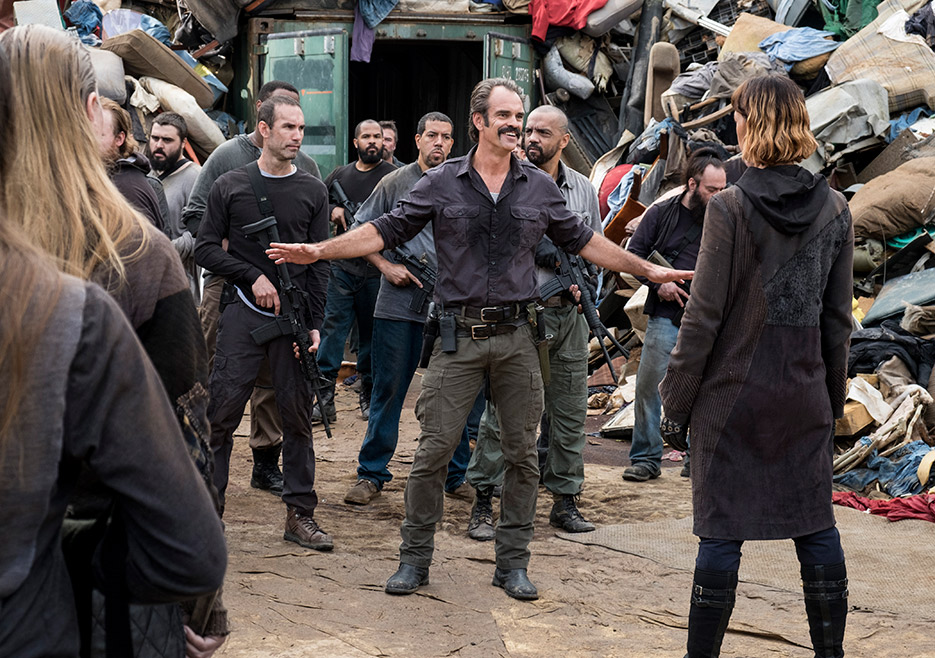 Photo credit: Gene Page / AMC
Carl (Chandler Riggs) may be gone now after The Walking Dead's longest and most heartfelt goodbye, but his final message of love and peace to his friends and family have us thinking that maybe there's hope for Rick (Andrew Lincoln) and the survivors for a better life after all. Orrrrr…maybe not, considering this week's preview.
Get into The Walking Dead this Sunday at 9PM on AMC.
From AMC:
Groups unite their forces and converge on the Hilltop. Meanwhile, Aaron and Enid search for allies. Simon takes matters into his own hands.
…and The Oscars are coming!

Sun Mar 4 – 8PM
On ABC
Tags:
9-1-1
,
ABC
,
AMC
,
Atlanta
,
Black Lightning
,
Chicago Med
,
FOX
,
Freeform
,
FX
,
Good Girls
,
grown-ish
,
Marlon Wayans: Woke-ish
,
McMafia
,
NBC
,
Netflix
,
Seven Seconds
,
The CW
,
The Flash
,
The Oscars
,
The Walking Dead
,
This Is Us
,
Watch This Week
,
WTW