This week: Lucifer, Supergirl, Robert Kirkman's Secret History of Comics, Marvel's Runaways, Lethal Weapon, The Flash, Will & Grace, Blackish, Brooklyn Nine-Nine, Chicago Med, Kevin (Probably) Saves the World, Riverdale, The Big Bang Theory, The Crown, Dirk Gently's Holistic Detective Agency, Outlander
—
Lucifer
"The Sinnerman" – Season 3, Episode 9
Mon Dec 4 – 8PM
On FOX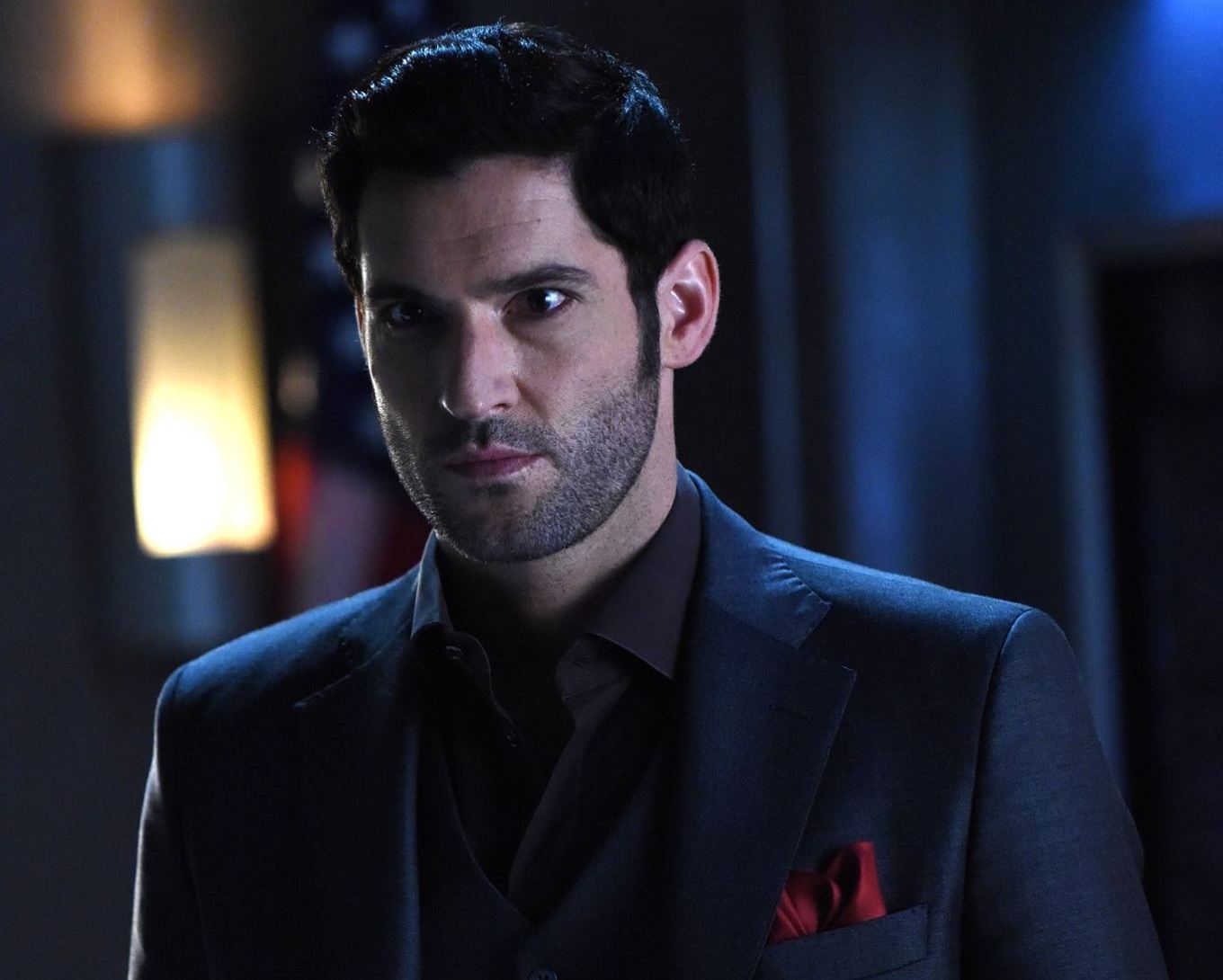 Lucifer Morningstar (Tom Ellis) has always been pretty…out there. He's the Prince of Hell after all, and his literal devil-may-care attitude doesn't always make him the best of friends. So when the people who've received his "favors" start showing up dead, this new Lucifer mystery gets a little too personal. We've been waiting since the season premiere to find out more about the ominous "Sinnerman" (Kevin Carroll), so this episode, y'all better bring the popcorn 'cause it's F I N A L L Y his time to shine. And that can only mean one thing: S#!t's about to get real.
Lucifer airs every Monday night on FOX.
From TV Guide:
Lucifer is worried when he realizes that recipients of his favors start to turn up dead. After he and Chloe investigate, they are finally brought face-to-face with the Sinnerman. Meanwhile, Detective Pierce returns to work after taking a bullet; Charlotte finds a new career; and Amenadiel has a new love interest.
—
Supergirl
"Reign" – Midseason finale – Season 3, Episode 9
Mon Dec 4 – 8PM
On The CW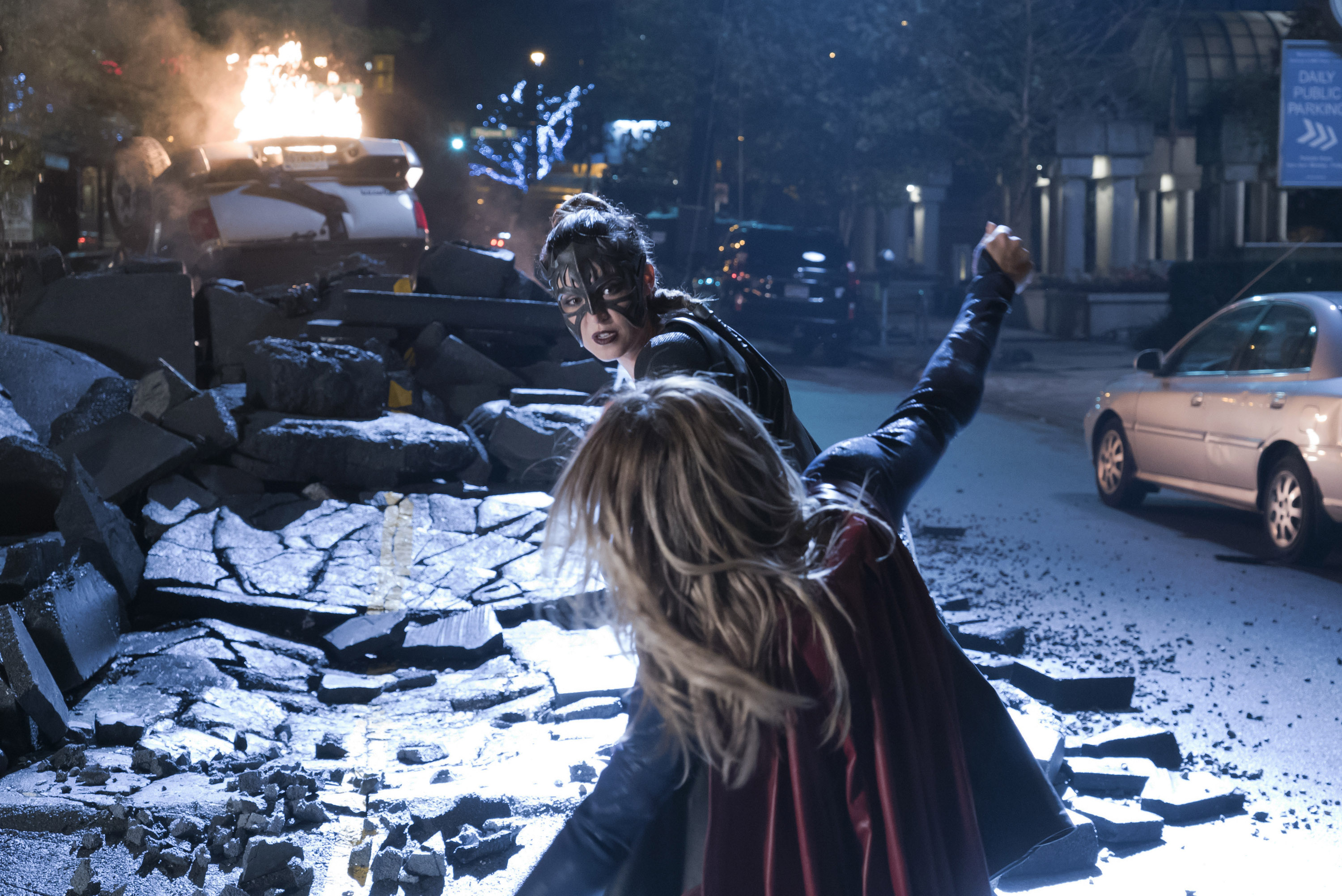 We're still not over last week's epic crossover extravaganza, and this week has even more jaw-dropping moments to enjoy. "Reign" is the last Supergirl episode of 2017, and it's literally the end of the world. No, really. Doomsday is upon us: the World Killer, Reign, has arrived. We were introduced to her as Samantha Arias (Odette Annable), and now she's stepping into the character she was born to be, one that may even be too powerful for Supergirl (Melissa Benoist). Comic book fans, you know what you're in for. TV fans, you might just find yourself rooting for this new villain—but not in an apocalypse way. Samantha has already become dear to our hearts, so we're hoping she can regain her Reign over herself…before it's too late.
Catch the midseason finale of Supergirl tonight on The CW.
From The CW:
REIGN CHALLENGES SUPERGIRL – Supergirl (Melissa Benoist) investigates a mysterious symbol popping up all over National City, tracing its origins back to an ancient prophecy and the mark of the World Killer, Reign (Odetee Annable). Meanwhile, the tension between Lena (Katie McGrath) and Morgan Edge (guest star Adrian Pasdar) continues to build, causing James to step in and offer up some protection, and possibly igniting a spark in the process. Glen Winter directed the episode written by Paula Yoo & Caitlin Parrish (#309).
—
Robert Kirkman's Secret History of Comics
"The Color of Comics" – Season 1, Episode 5
Mon Dec 4 – 10PM
On AMC
Monday nights never looked so super with Robert Kirkman's Secret History of Comics. This week digs into Milestone Comics, telling the story of a group of artists—including Dwayne McDuffie, Denys Cowan, Michael Davis, and Derek T. Dingle—who decided to leave Marvel and start their own company. In 1993 Milestone Comics was born, the first black-American comic book imprint which is now legendary in the eyes of comics fans everywhere. "The Color of Comics" paints the backdrop of early 90's New York and the surrounding comics industry perfectly with tales from the artists themselves about re-moulding old archetypes into new heroes, representation, and providing an escape from the everyday. The history of Milestone Comics is as important and relevant today as it was back then, so it's destined to capture your imagination with every story. Also, can we please have a return of Milestone and a couple of movies too? Icon and Static Shock are totally ready.
Watch Robert Kirkman's Secret History of Comics on AMC.
From AMC:
The rise and fall of Milestone Comics, an African-American-owned comic book imprint which came to life in early 1990s New York.
—
Marvel's Runaways
"Kingdom" – Season 1, Episode 5
Tues Dec 5
On Hulu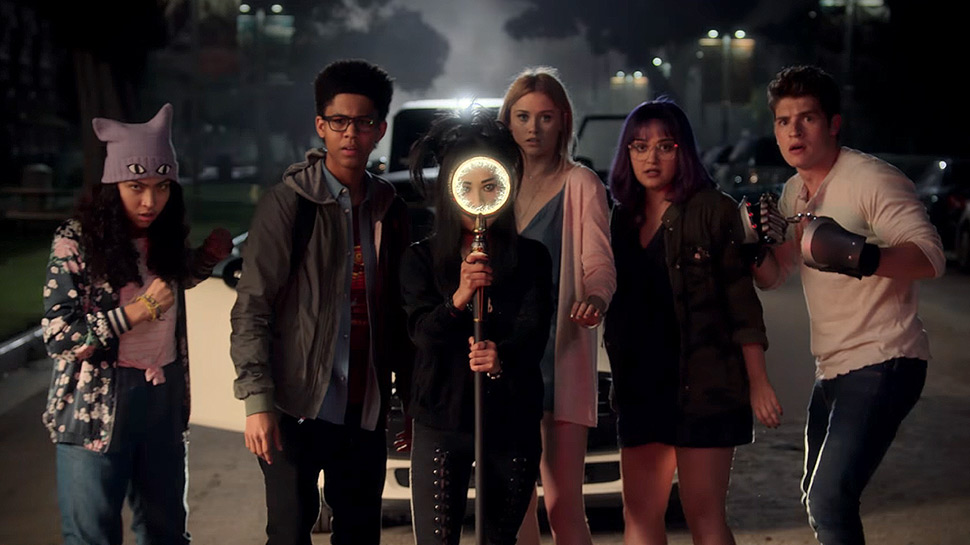 Starting with an opening flashback, Marvel's Runaways continues to add masterful strokes of depth to the world and its characters. In "Kingdom" we find out how Alex's (Rhenzy Feliz) parents, Catherine (Angel Parker) and Geoffrey Wilder (Ryan Sands), met. It seems like a million miles away from present day, except the past has come back to haunt them, taking Alex along for the ride—in the form of getting kidnapped. When our leading guy needs saving, Karolina (Virginia Gardner), Gert (Ariela Barer), Nico (Lyrica Okano), and Molly (Allegra Acosta) jump in the, uh, Mini Cooper and step up to the challenge. One of the highlights of Runaways is seeing the female characters support each other; they're not just reduced to catty competition. In this episode in particular, the girls are doin' it for themselves. Oh, and Chase (Gregg Sulkin) comes into his own too, proving the high school jock trope doesn't even exist in this universe. This is the first time we get to see what the team is made of. "Kingdom" puts the foot on the gas of Marvel's Runaways and has our hearts racing alongside each new character revelation—about themselves, their parents, and their future.
Episode 5 of Marvel's Runaways airs on Hulu this Tuesday. Catch up on episodes 1-4 now.
From Hulu:
After their not-so-fearless leader is taken, our kids spring into action. Alex discovers long-buried secrets about his dad, as the kids uncover new truths about themselves.
—
Lethal Weapon
"Fools Rush In" – Season 2, Episode 9
Tues Dec 5 – 8PM
On FOX
Lethal Weapon airs on FOX every Tuesday.
From TV Guide:
Riggs and Murtaugh are drawn into a fatal world of conspiracy theories. Meanwhile, Riggs' relationship with Molly evolves; and Murtaugh and Trish attempt to get Harper into a fancy pre-school.
—
The Flash
"Don't Run" – Season 4, Episode 9
Tues Dec 5 – 8PM
On The CW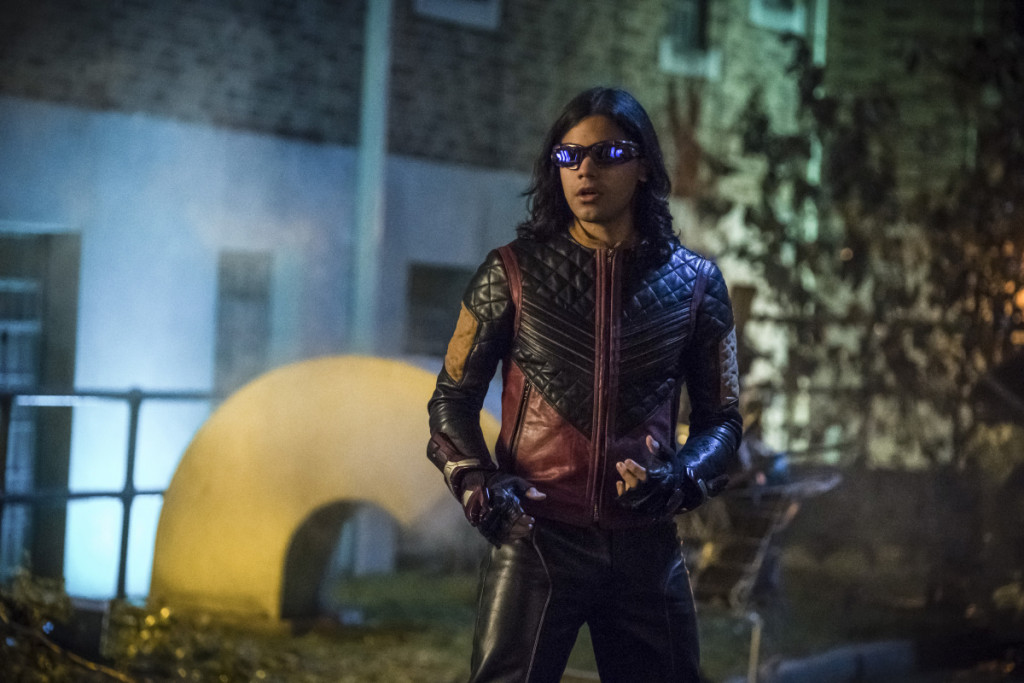 What happens if The Flash (Grant Gustin) and Killer Frost (Danielle Panabaker) are the ones who need to be saved? The speedster's time is running out, and Caitlin totally loses her chill. Why? Amunet (Katee Sackhoff) and The Thinker (Neil Sandilands) are back. When has that ever been a good thing? It looks like the honeymoon is on hold because it's up to Iris (Candice Patton) to save the day. We're glad to get the chance to see her in action this week, but we're not so glad about the choices she's gonna have to make. Who will she choose to save: Caitlin or Barry? We're holding our heads in our hands just thinking about it and praying for Tuesday night's midseason finale to get here already—the wait is killing us.
Tune in to The CW for this Tuesday for the midseason finale of The Flash.
From The CW:
KATEE SACKHOFF RETURNS AS AMUNET — Amunet (guest star Katie Sackhoff) kidnaps Caitlin (Danielle Panabaker) and puts meta-dampener handcuffs on her to keep her from turning into Killer Frost. Amunet tells Caitlin she needs her to perform a tricky medical task and if Caitlin fails, Amunet will kill her. Meanwhile, The Thinker (guest star Neil Sandilands) traps The Flash (Grant Gustin) in a speedster-proof prison. With the clock ticking, The Team doesn't have the time or resources to track both Caitlin and Barry so Iris (Candice Patton) is forced to choose who to save. Stefan Pleszczynski directed the episode written by Sam Chalsen & Judalina Neira (#409).
—
Will & Grace
"A Gay Olde Christmas" – Season 1, Episode 7
Tues Dec 5 – 9PM
On NBC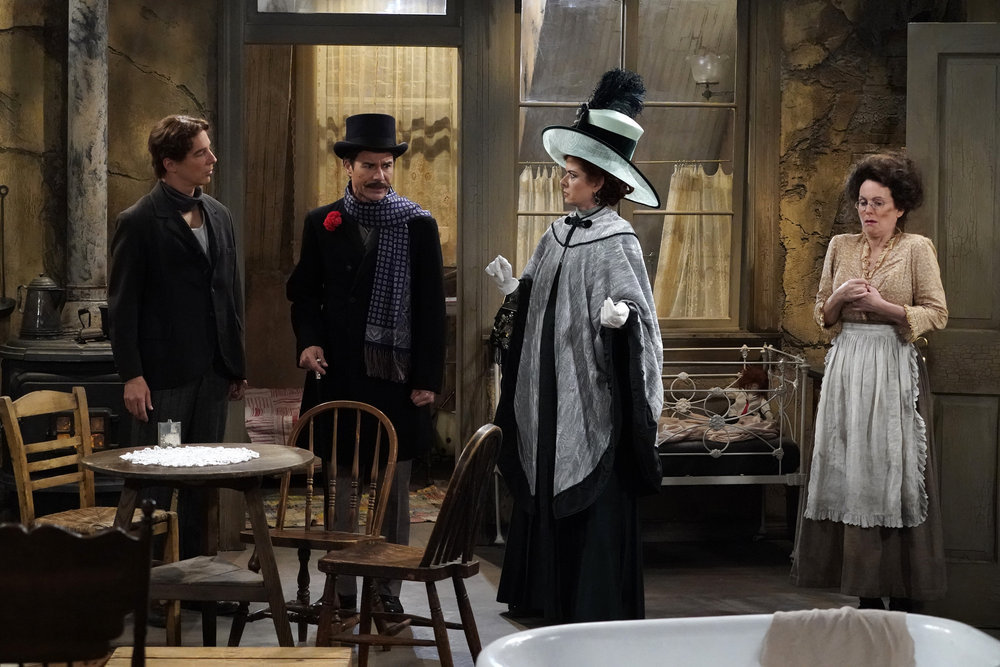 Ho ho ho, honey, 'tis the season for nostalgia. This week's episode of Will & Grace takes us back—way back to a time when even Karen (Megan Mullally) wasn't alive (well, scientists have yet to confirm that so we're gonna assume). It's going to be an early Christmas for us, seeing the gang navigate a much simpler—and much less accepting—times with as much Grace as they can muster. We don't think we've ever heard so many metaphors and innuendos or, in Jack's (Sean Patrick Hayes) case, sailor-talk for being gay. Even for a Will & Grace episode, "A Gay Olde Christmas" delivers line after line to have you curled up with laughter ("1888 called, they'd like their drapes back!"). The days may be olde but the jokes are as on point as ever, proving that the past should stay right where it belongs—while it's fun to look back on images of the past, it wasn't always as pretty as it seems. "A Gay Olde Christmas" is the light-hearted holiday episode we all need right now—complete with blooper reel to keep the merriment going all the way into the new year. (Side note: Apparently Oreos were invented in the 1800s…and we've been pronouncing the name wrong all this time. Who knew?)
"Have Yourself a Gay Olde Christmas" with Will & Grace on NBC tomorrow.
From NBC:
"WILL & GRACE" REVISITS EARLY TWENTIETH CENTURY NEW YORK IN THIS HOLIDAY THEMED EPISODE – LESLIE JORDAN GUEST STARS Will (Eric McCormack), Grace (Debra Messing), Karen (Megan Mullally), and Jack (Sean Hayes) wish they could have experienced Christmas in old New York City, but realize the past was not quite as romantic — or open to diversity — as they pictured it. Leslie Jordan guest stars.
—
Black-ish
"Charity Case" – Season 4, Episode 8
9PM – Tues Dec 5
On ABC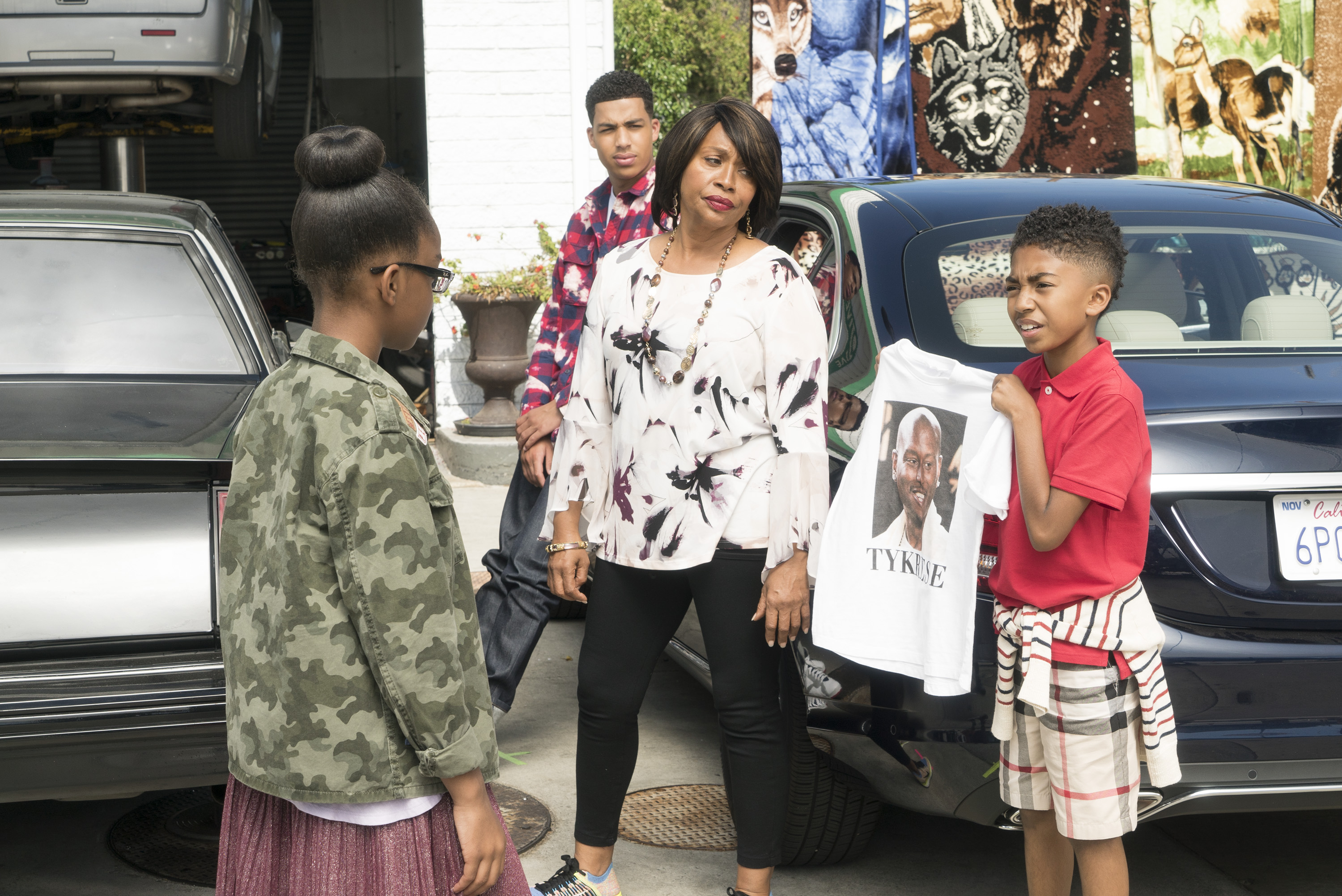 Catch Black-ish on ABC every Tuesday.
From ABC:
Dre is chosen to lead Stevens & Lido's new charity campaign which helps people give back to their community. When Bow advises Dre that there is more to giving back than cutting checks, he decides to donate some of his clothes to a man in need. Meanwhile, Junior fails his driving test, so Ruby offers to chaperone a trip with him and the twins on an informative outing.
Brooklyn Nine-Nine
"99" – Season 5, Episode 8
Tues Dec 5 – 9:30PM
On FOX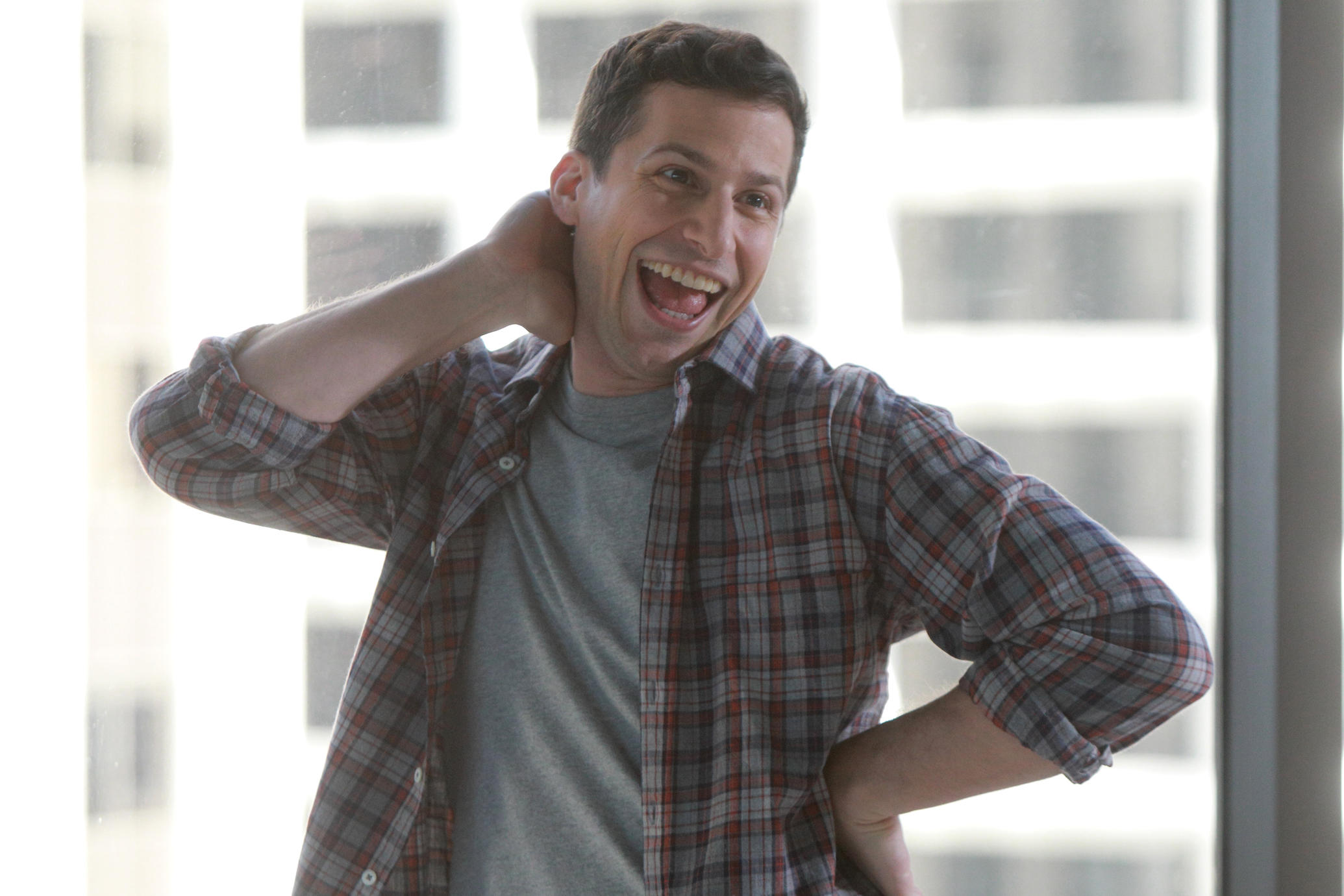 So maybe this isn't the merriest time of the year for the 99th precinct. Jake (Andy Samberg) & crew are back for another episode of crime fighting and bad puns, but this week their journey involves funerals, lost flights, and the Boyle family. When Holt (Andre Braugher) is stranded in LA, but needs to get back home for an interview, it's up to Jake to develop a master plan to get him home—which means it's almost sure to end in disaster. But hey, isn't that why we've been following the Brooklyn cop for all these years?
Dive into Brooklyn Nine-Nine on FOX.
From TV Guide:
While the entire precinct attends a funeral in L.A., Holt learns that he is in the running to become Chief Commissioner of the NYPD. But after missing their flight back home, Jake must devise a variety of ways to get Holt back in time for the interview. Forced to stay with some estranged members of the Boyle family, Amy tries to convince everyone that she can be laid-back; Terry panics about losing his first-class flight; and Charles uncovers some new information about Rosa's personal life.
—
Chicago Med
"Trust Your Gut" – Season 3, Episode 3
Tues Dec 5 – 10PM
On NBC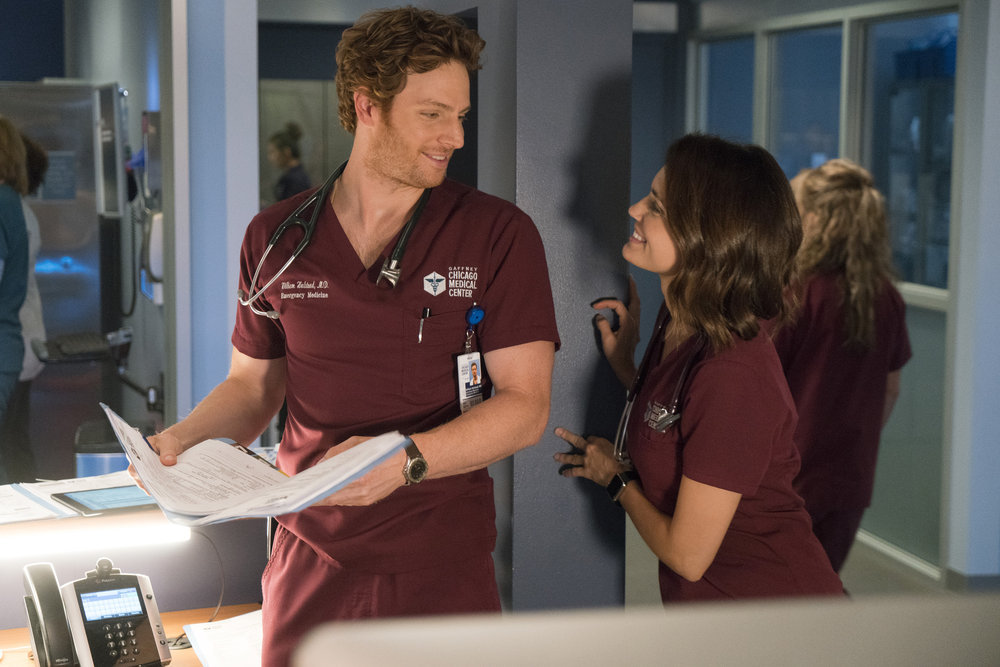 Catch up on Chicago Med, only on NBC.
From NBC:
PRESSURE FROM THE HOSPITAL BOARD FORCES GOODWIN TO MAKE CHANGES AT MED – When Goodwin (S. Epatha Merkerson) receives financial complaints from the hospital board, she is forced to implement new guidelines that cause headaches for the doctors. Dr. Rhodes (Colin Donnell) and Ava (Norma Kuhling) continue to compete in the operating room, while Dr. Charles (Oliver Platt) and Dr. Reese (Rachel DiPillo) are surprised when they treat a man who has a peculiar theory about his sickness. Dr. Manning (Torrey DeVitto) and Dr. Choi (Brain Tee) can't figure out what is wrong with a young girl, leading them to look to a questionable source for answers. Marlyne Barrett, Yaya DaCosta and Nick Gehlfuss also star. Ato Essandoh, Eddie Jemison and Roland Buck III guest star.
—
Kevin (Probably) Saves the World
"Chrysalis" – Season 1, Episode 8
Tues Dec 5 – 10PM
On ABC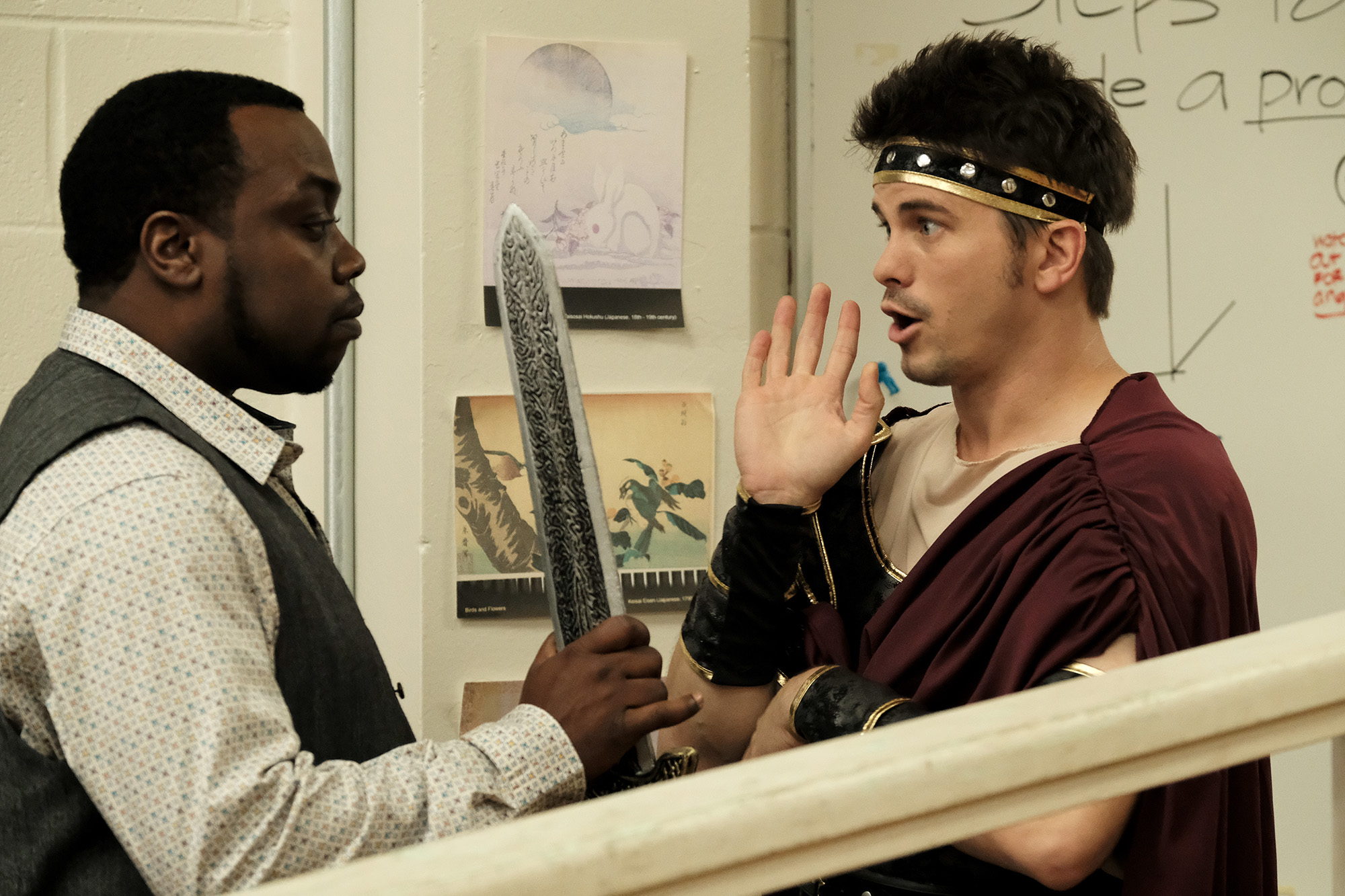 You can watch Kevin (Probably) Saves the World on ABC Go.
From ABC:
Kevin is forced to choose between completing his mission – which involves helping a talented artist find the courage to believe in himself – and attending the opening night of Reese's play. Meanwhile, Yvette makes a startling discovery about Dave, and Amy prepares to go out on the first date since her husband died.
—
Riverdale
"Chapter Twenty-One: House of the Devil" – Season 2, Episode 8
Wed Dec 6 – 8PM
On The CW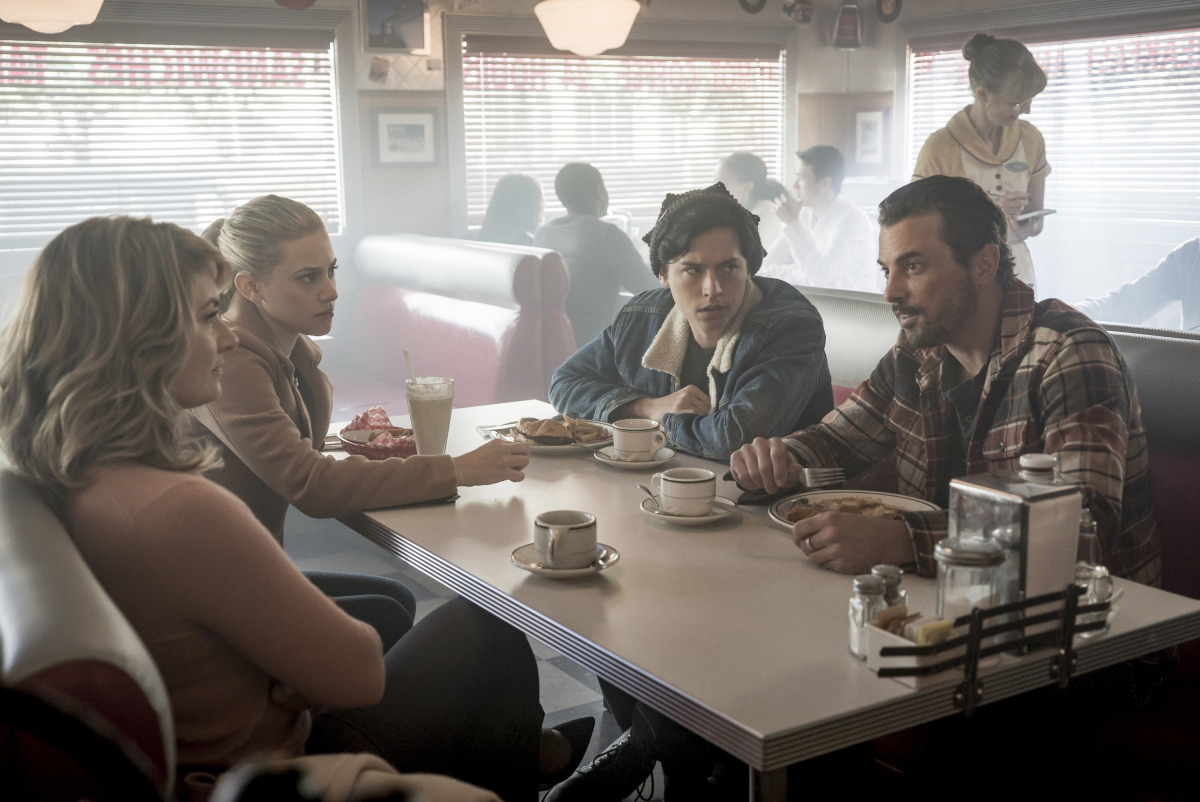 This is it. In last week's episode, the Black Hood called Pop's for one final message: They're all sinners, get ready for the "reckoning". Riverdale has been building towards this moment all season, and judging from the level of epic craziness this show repeatedly delivers, we're expecting fireworks. Will we finally get to find out who the Black Hood Killer is? We don't know, but damn, do we love watching every week just itching to find out.
Riverdale is new every Wednesday only on The CW, and available next day on The CW App.
From The CW:
FP GETS RELEASED FROM PRISON — When Jughead (Cole Sprouse) learns that FP (Skeet Ulrich) is getting released from prison, he and Betty (Lili Reinhart) organize a welcome home party with the Serpents to ease him back into his former life. Meanwhile, Archie (KJ Apa) and Veronica (Camila Mendes) reach a crossroad in their relationship, but are forced to push their issues aside after Jughead and Betty ask them to take over the Black Hood investigation. Madelaine Petsch, Marisol Nichols, Madchen Amick, Luke Perry, Ashleigh Murray and Mark Consuelos also star. Kevin Sullivan directed the episode written by Yolanda E. Lawrence (#208).
—
Happy!
Wed Dec 6
Series premiere
On SYFY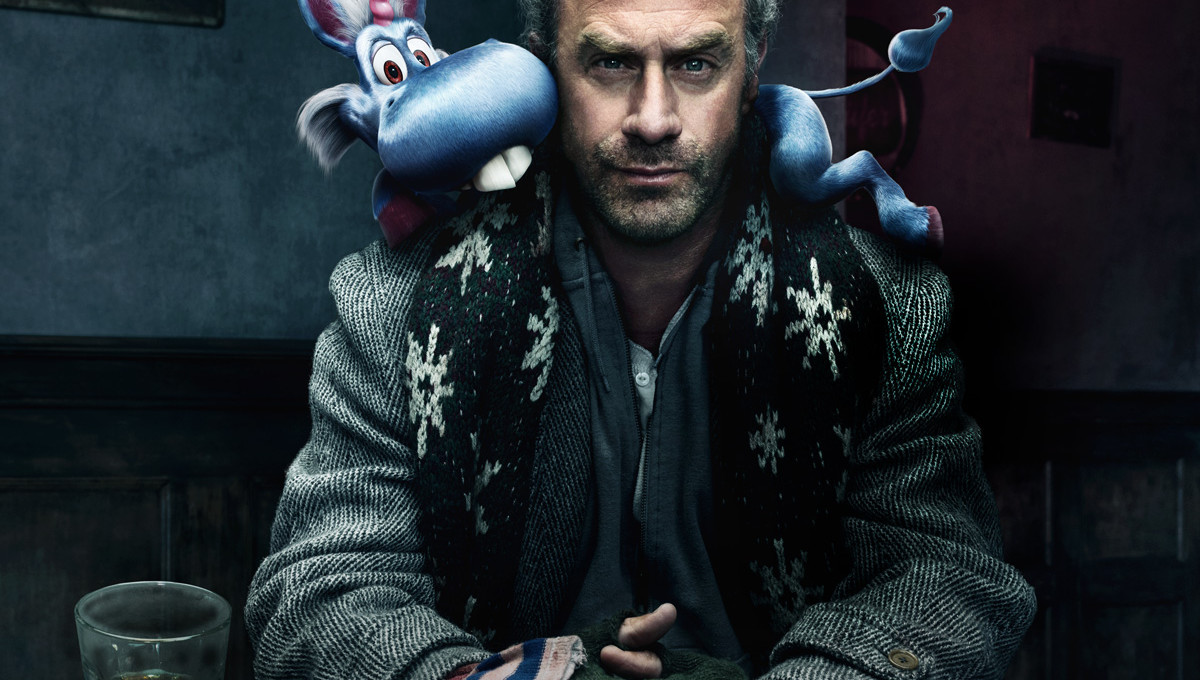 Move over Die Hard, there's a new Christmas picture in town. Based on Grant Morrison and Darick Robertson's graphic novel of the same name, Happy! tells the story of Nick Sax (Christopher Meloni), a drunk ex-cop who decides to go the hitman route. Cue the bloody murder, sex, drugs, and betrayal that the yuletide brings. Feeling festive yet? No? Okay, let's add some magical cheer in here for you: He's also haunted by the imaginary friend of a missing little girl and it's a blue flying horse called Happy (Patton Oswalt). See? This show has everything your twisted li'l minds need for a very merry Christmas—and a Happy! new year.
Catch the series premiere of Happy! On SYFY this Wednesday.
From SYFY:
HAPPY! is based on New York Times best-selling author Grant Morrison and Darick Robertson's graphic novel of the same name. The series follows Nick Sax (Christopher Meloni, Law & Order: SVU) – an intoxicated, corrupt ex-cop turned hit man – who is adrift in a world of casual murder, soulless sex and betrayal. After a hit gone wrong, his inebriated life is forever changed by a tiny, relentlessly positive, imaginary blue winged horse named Happy (Patton Oswalt).
—
The Big Bang Theory
"The Confidence Erosion" – Season 11, Episode 10
Thurs Dec 7 – 8PM
On CBS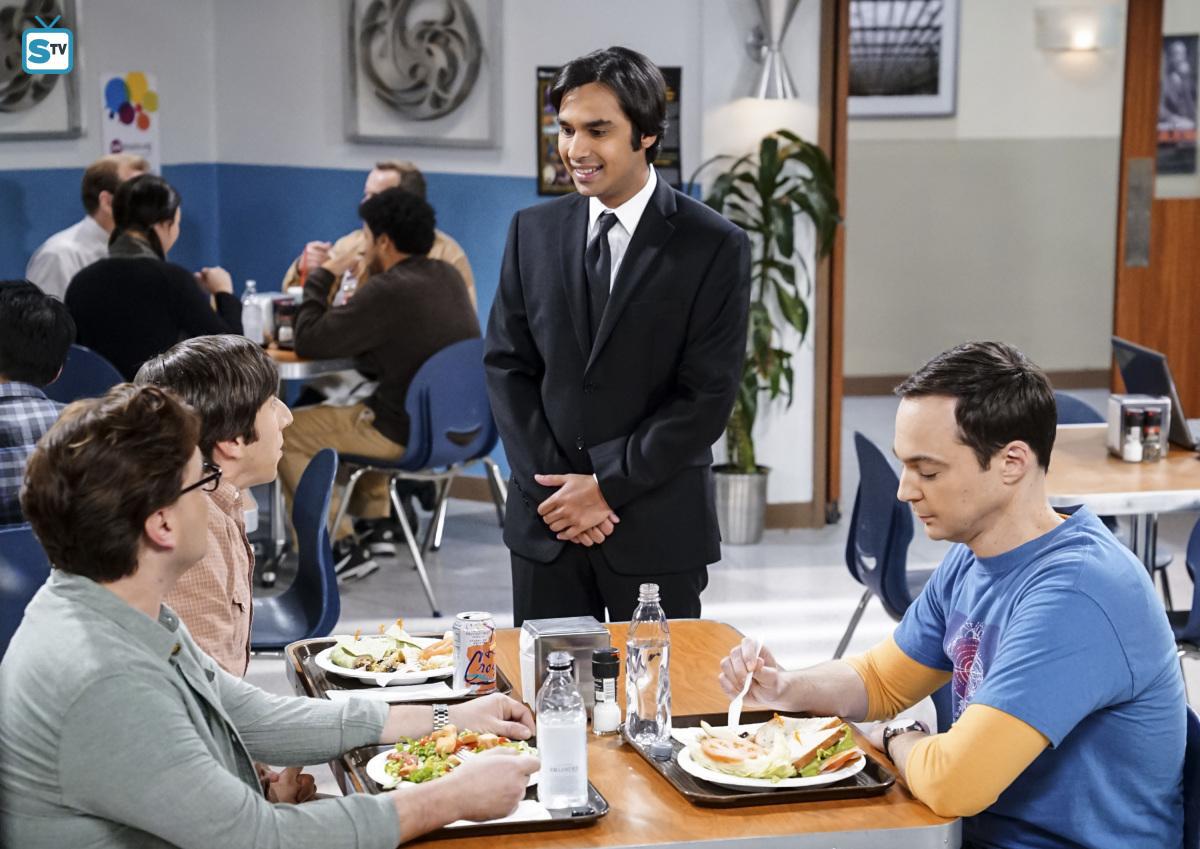 Ross and Rachel. Lorelai and Luke. Ted and Robin. These are just some of the on air breakups that have broken our hearts over the years, but Koothrappali (Kunal Nayyar) and Wolowitz (Simon Helberg) might take the cake for most devastating. While we wait and wonder if the two pals will ever get back together again, Sheldon (Jim Parsons) and Amy (Mayim Bialik) continue on with wedding plans—because oh yeah, that's happening and pigs are flying.
You can watch The Big Bang Theory every Thursday on CBS.
From CBS:
Sheldon and Amy try to eliminate stress from wedding planning by applying math to the process. Also, Koothrappali "breaks up" with Wolowitz after realizing his best friend is actually hurting his confidence, on THE BIG BANG THEORY, Thursday, Dec. 7 (8:00-8:31 PM, ET/PT) on the CBS Television Network. Photo: Monty Brinton/CBS ©2017 CBS Broadcasting, Inc. All Rights Reserved.
—
The Crown
Season 2
Fri Dec 8
On Netflix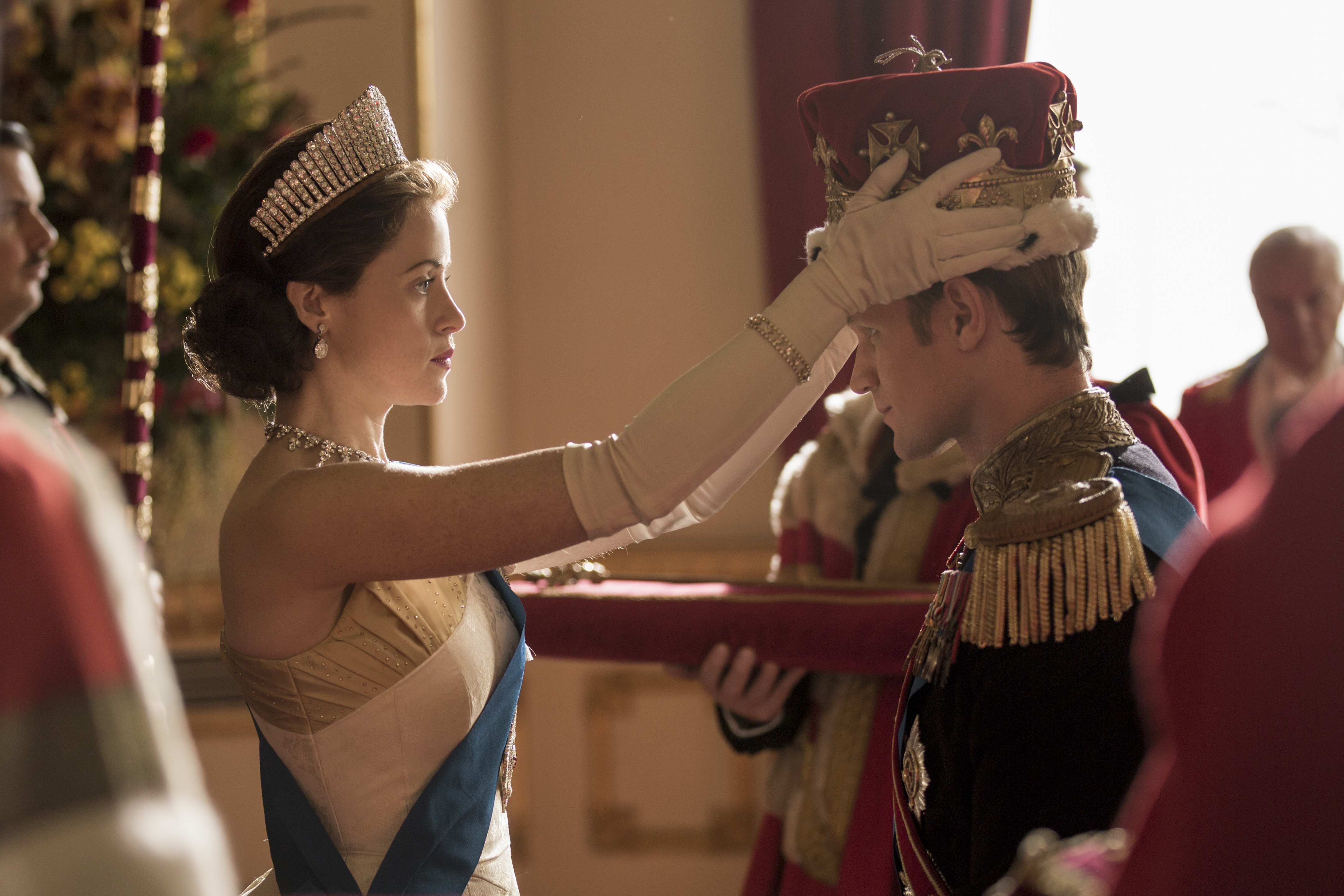 What better way to celebrate the royal engagement news than by binge-watching season 2 of The Crown?
Head to Netflix to stream all new episodes of The Crown from this Friday.
From Netflix:
The Crown tells the inside story of two of the most famous addresses in the world — Buckingham Palace and 10 Downing Street – and the intrigues, love lives and machinations behind the great events that shaped the second half of the 20th century. Two houses, two courts, one Crown.
—
Dirk Gently's Holistic Detective Agency
"Trouble Is Bad" – Season 2, Episode 9
Sat Dec 9
On BBC America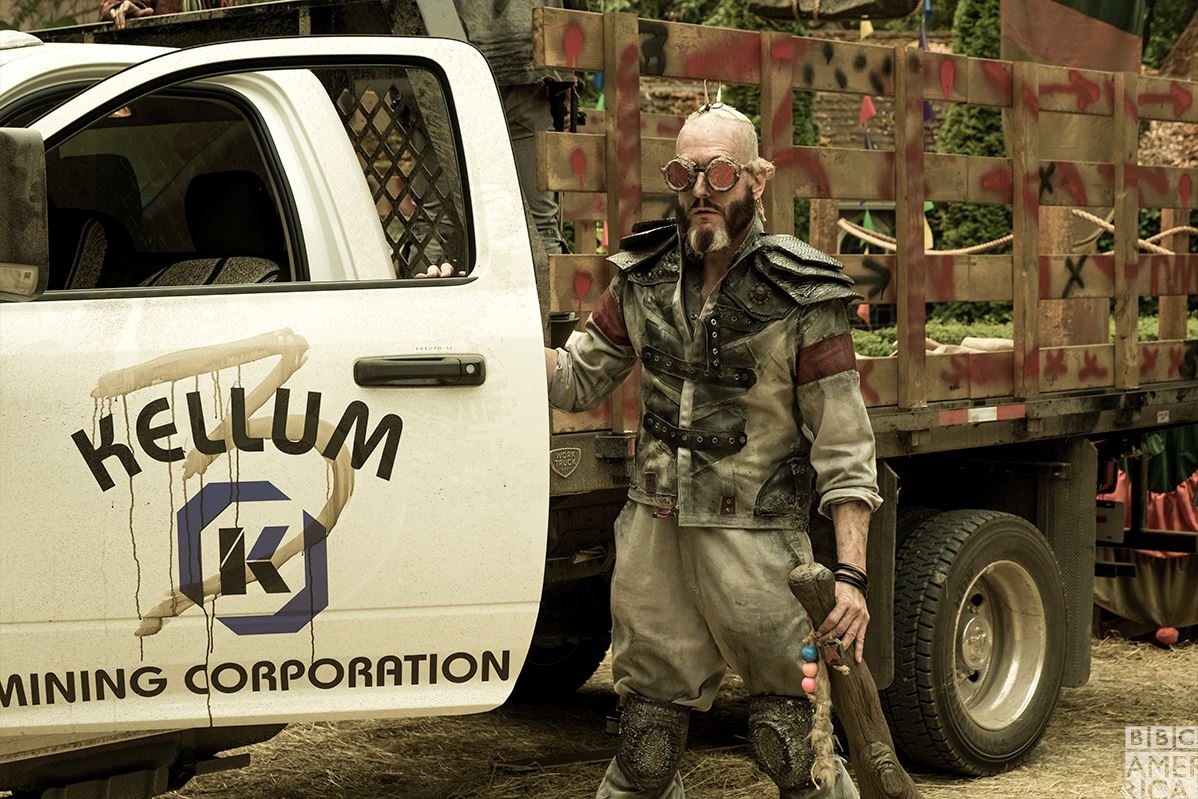 Join us in screaming "nooooo!" as Wendimoor descends into chaos this week on Dirk Gently. The storyline is about to take a deadly turn into a "final solution". Yep. The sheer amount of manipulation happening in "Trouble is Bad" is enough to make your head spin, with Mr. Priest proving yet again that Alan Tudyk makes a fantastic villain. We also get to see Amanda (Hannah Marks) taking care of Todd (Elijah Wood) which highlights why her character arc is the show's pièce de résistance. Meanwhile, Bart (Fiona Dourif) and Ken (Mpho Koaho) are finally reunited and will have your hearts soaring…for about two seconds…and now we know that Mr. Priest has fears…his fears have a name…their name is Bart. Plus, Ken goes all benevolent dictator on us…which is an oxymoron for a reason. You'll see. When did we start rooting for those two? Each character has wormed their way into our hearts with their irrefutable quirkiness, and we'll be cheering them on all the way to Wendimoor and back…but just who is coming back? Damn, this one is gonna hurt.
You can watch Dirk Gently on BBC America.
From BBC America:
As Wendimoor falls into chaos, The Mage enacts his final solution, putting both worlds in dire jeopardy and forcing our heroes to face off against the season-long villains. Amanda and Todd must overcome their differences to help Dirk, as he rises to the challenge of fulfilling the prophecy.
—
Outlander
"Eye of the Storm" – Season finale
Sun Dec 10 – 8PM
On STARZ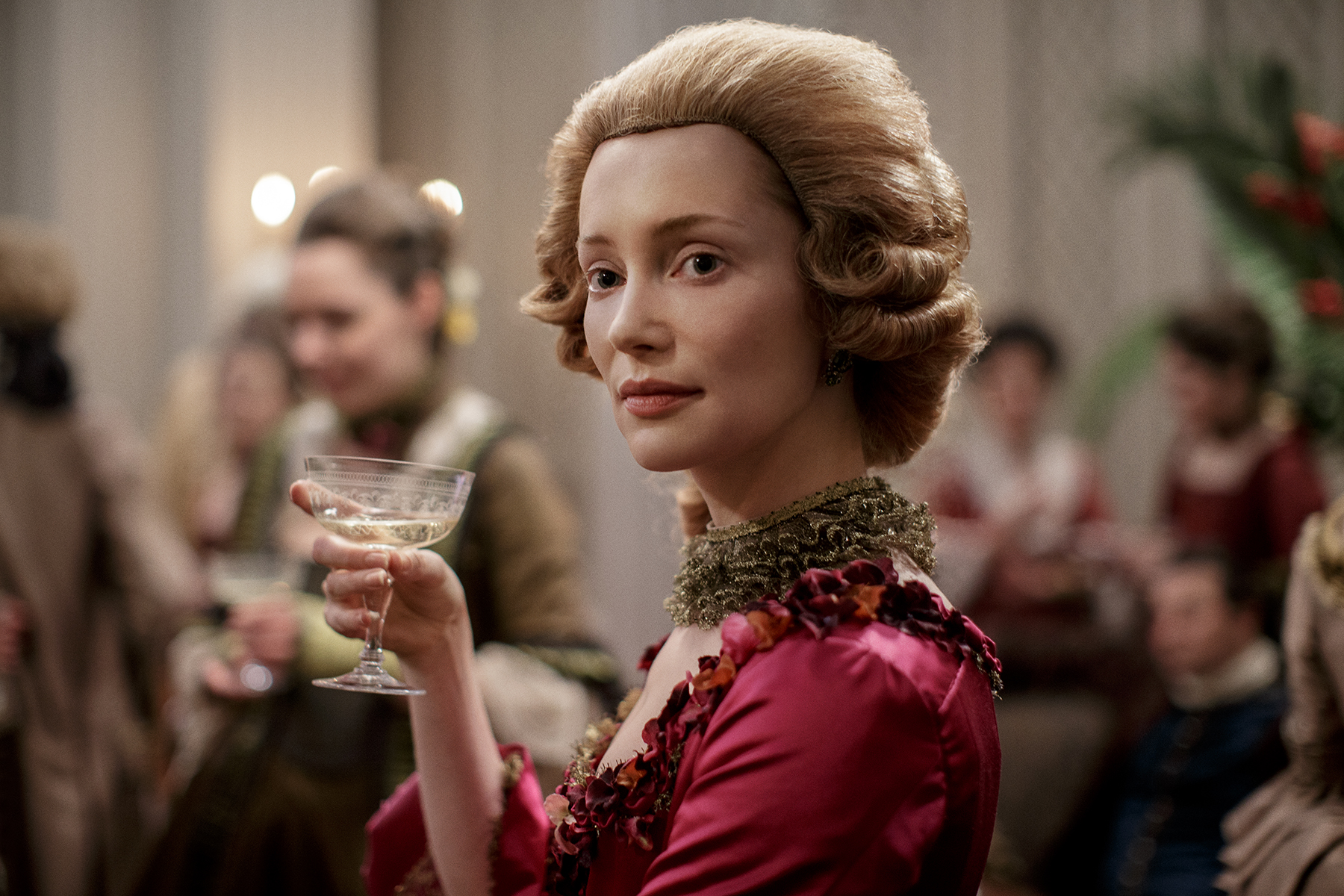 "Strange how fate keeps bringing us together."
Last week may have had a touch of American Horror Story about it, with the time-traveling Geillis Duncan (Lotte Verbeek) returning to surprise us all, but it's in "Eye of the Storm" that we'll get one final chilling blow from the season. It's a race against the clock to save Young Ian (John Bell) from being sold into slavery, and with Geillis back on the scene working against the Frasers things ain't looking good. Verbeek's performance as the Bakra is terrifying, adding even more tension to a show that keeps us on the edge of our seats every week.
Stream the season finale of Outlander this Sunday on STARZ.
From STARZ:
Claire is forced to play a game of cat and mouse with an old adversary as she searches for Young Ian. The Frasers race through the jungles of Jamaica to prevent the unthinkable.
Tags:
ABC
,
AMC
,
BBC
,
BBC America
,
Blackish
,
Brooklyn Nine-Nine
,
CBS
,
Chicago Med
,
Dirk Gently's Holistic Detective Agency
,
FOX
,
Hulu
,
Kevin (Probably) Saves the World
,
Lethal Weapon
,
Lucifer
,
MARVEL
,
Marvel's Runaways
,
NBC
,
Netflix
,
Outlander
,
Riverdale
,
Robert Kirkman's Secret History of Comics
,
Runaways
,
STARZ
,
Supergirl
,
Syfy
,
The Big Bang Theory
,
The Crown
,
The CW
,
The Flash
,
Watch This Week
,
Will & Grace