This week: Big Hero 6 the Series, Robert Kirkman's Secret History of Comics, This Is Us, Marvel's Runaways, Godless, She's Gotta Have It, Dirk Gently's Holistic Detective Agency, Outlander, The Walking Dead
Big Hero 6 the Series
"Baymax Returns Part I & II" – Series premiere
Mon Nov 20 – 8PM
On Disney XD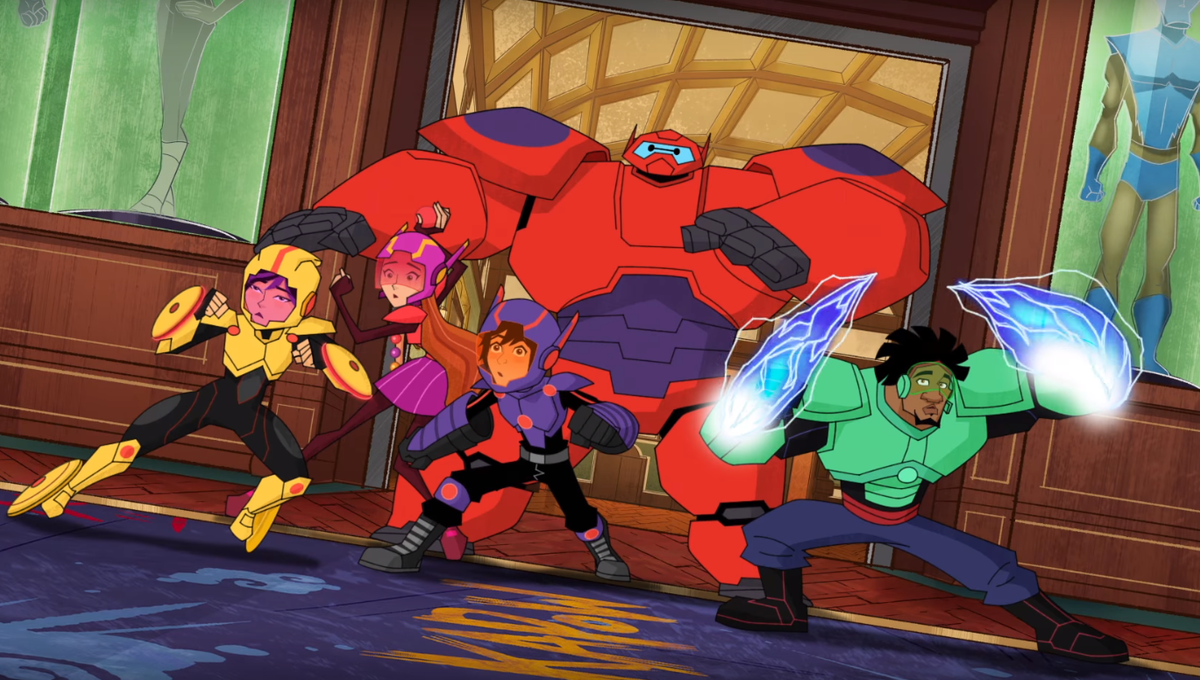 Disney made us fall in love with a big white robot back in 2014, and now we get to continue the adventure with Disney XD's new series. (We'll wait while you stop squee-ing.) Picking up right where we left off in the movie, Hiro (Ryan Potter) is starting classes at the San Fransokyo Institute of Technology and is determined to rebuild Baymax (Scott Adsit) as quickly as possible—even if that means rushing the job. We're giggling already at all the ways that's going to go wrong. Everyone could use a lil more Baymax in our lives; the adorable yet often bumbling robot is pure lighthearted enjoyment for kids and adults alike. Hiro & the Big Hero 6 team is already pretty badass, but watching them grow as a unit will have you cheering every step of the way. With the majority of the main Big Hero 6 original voice cast signed on, this series looks like it's got the winning formula for that classic Disney magic.
Watch the series premiere of Big Hero 6 the Series on Disney XD.
From Disney:
Set in the fictional city of San Fransokyo, 14-year-old tech genius Hiro begins school as the new prodigy at San Fransokyo Institute of Technology and sets off to rebuild Baymax. However, his overconfidence and penchant for taking shortcuts leads him and the newly minted Big Hero 6 team – Wasabi, Honey Lemon, Go Go and Fred – into trouble.
—
Robert Kirkman's Secret History of Comics
"The Trials of Superman" – Season 1, Episode 3
Mon Nov 20 – 10PM
On AMC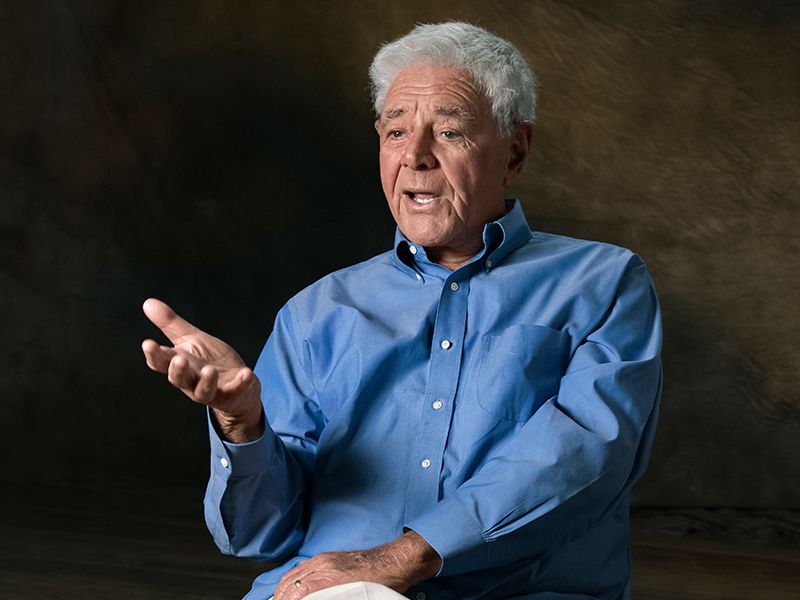 Is it a bird? Is it a plane? Is it Richard Donner telling us the story of the Man of Steel? Yes. Before there was a Metropolis, or even a Smallville, someone had to tell the story of the Nazi-fighting truth warrior that is Clark Kent. Donner directed the first modern superhero film, 1978's Superman. Not to mention that he also directed The Goonies, Lethal Weapon, The Omen and oh, his production company handles the X-Men film series. Yeah, he's kind of a big deal. We could listen to him talk all day long, so this week's episode is going to be nothing short of enthralling. One of the greatest storytellers has a whole lotta stories to tell, Superman being one of them.
On this week's episode of Robert Kirkman's Secret History of Comics, the curtain is dropped on what made our favorite (and the world's first) superhero fly high and save the day—because sometimes, the story behind the legend is just as spectacular.
Dive into Robert Kirkman's Secret History of Comics on AMC.
From AMC:
The story of how the world's first superhero came to be and how Superman's creators fought for years to receive proper credit and compensation.
—
This Is Us
"Number Two" – Season 2, Episode 9
Tues Nov 21 – 9PM
On NBC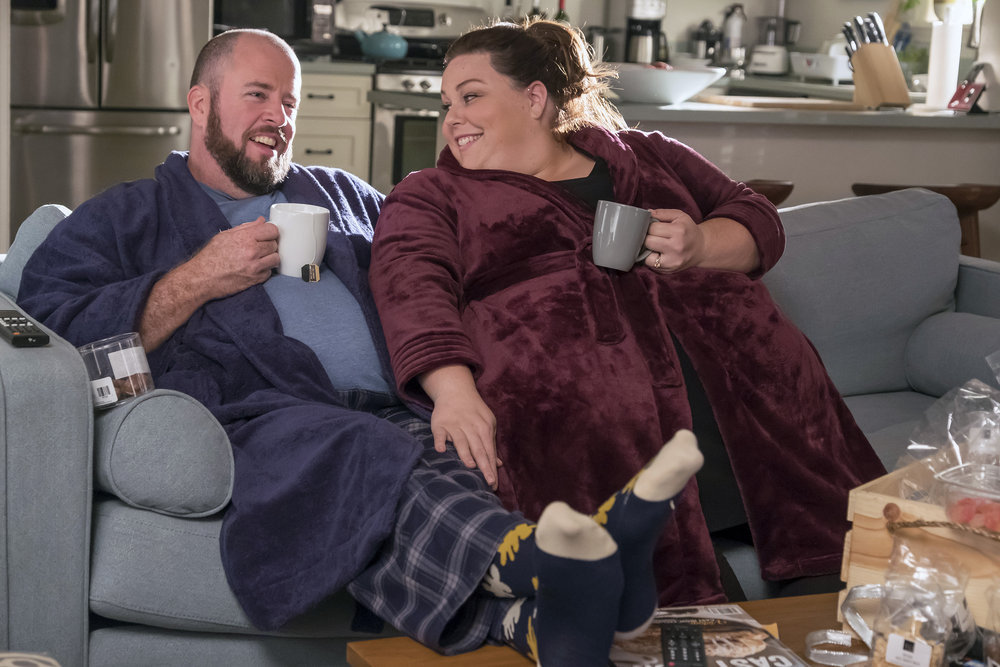 Tensions rise, but love remains the same—which is one thing we can count on from This Is Us. This week, we see defining moments in Kate's (Chrissy Metz) life both then and now as she and Toby (Chris Sullivan) struggle through the aftermath of last week's cliffhanger: I already know. Kate lost the baby. Kate and Toby are going to find out just how strong their relationship is, and we get irrefutable proof that Toby is the sweetest. Kate is the focus of two storylines this episode: We'll get another glimpse into the past, as vocalist (and "Big Three" mom) Rebecca (Mandy Moore) encourages her to find her own voice. In the past and the present, Kate's loss forces her to deal with the feeling that she's always in Rebecca's shadow. Despite the changes in their lives, we know the Kate and Tobes will make it through―somehow—because, honestly, if they didn't our OTP shipping-hearts couldn't take it.
Catch up on This Is Us episodes over at NBC.
From NBC:
Kate and Toby's lives take an unexpected turn. Meanwhile, Rebecca encourages Kate's singing aspirations.
—
Marvel's Runaways
Series Premiere
Tues Nov 21
On Hulu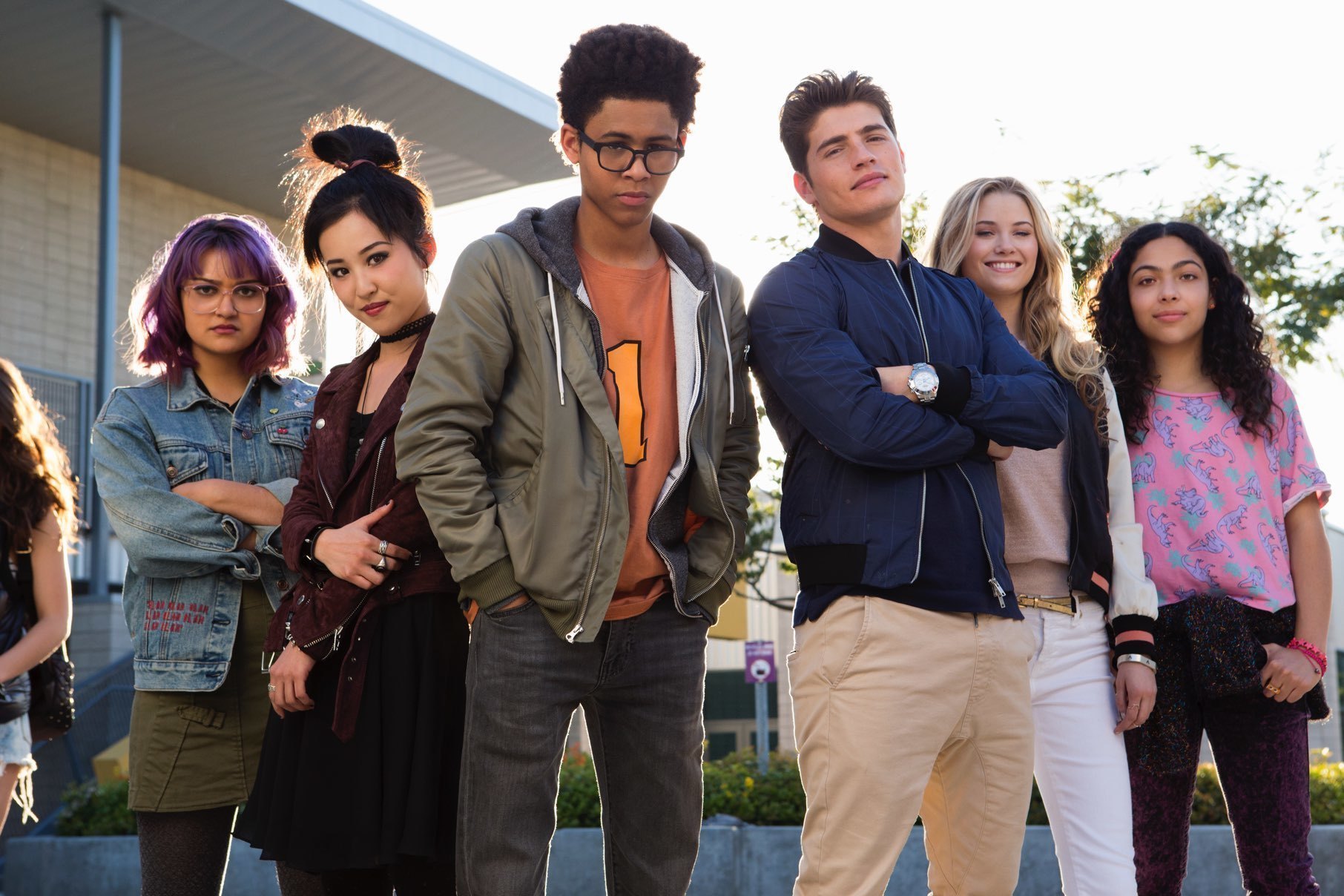 Exams, extracurriculars, and human sacrifice—that's high school when your parents are supervillains. Not that Marvel's Runaways know it…yet. In the new adaptation of Brian K. Vaughn's teen adventure, a ragtag team of pampered (though far from spoiled) rich kids get the worst wake-up call of their lives: puberty, superpowers, and parentals who are out of control. YA drama fans will be into it, while comic book fans will tense up wondering just how far the series will diverge from the comic. We're looking at you, Alex, and we have no idea…yet. Can our Runaways come together to conquer what's around them? What's stronger, your DNA or your ideas (and watch out because either decision could take you down)? You'll just have to put your own team together to binge-watch the first three episodes and find out.
The first three episodes of Marvel's Runaways premieres on Hulu this Tuesday.
From Hulu:
Every teenager thinks their parents are evil. What if you found out they actually were? Marvel's Runaways is the story of six diverse teenagers who can barely stand each other but who must unite against a common foe – their parents.
—
Godless
Wed Nov 22
On Netflix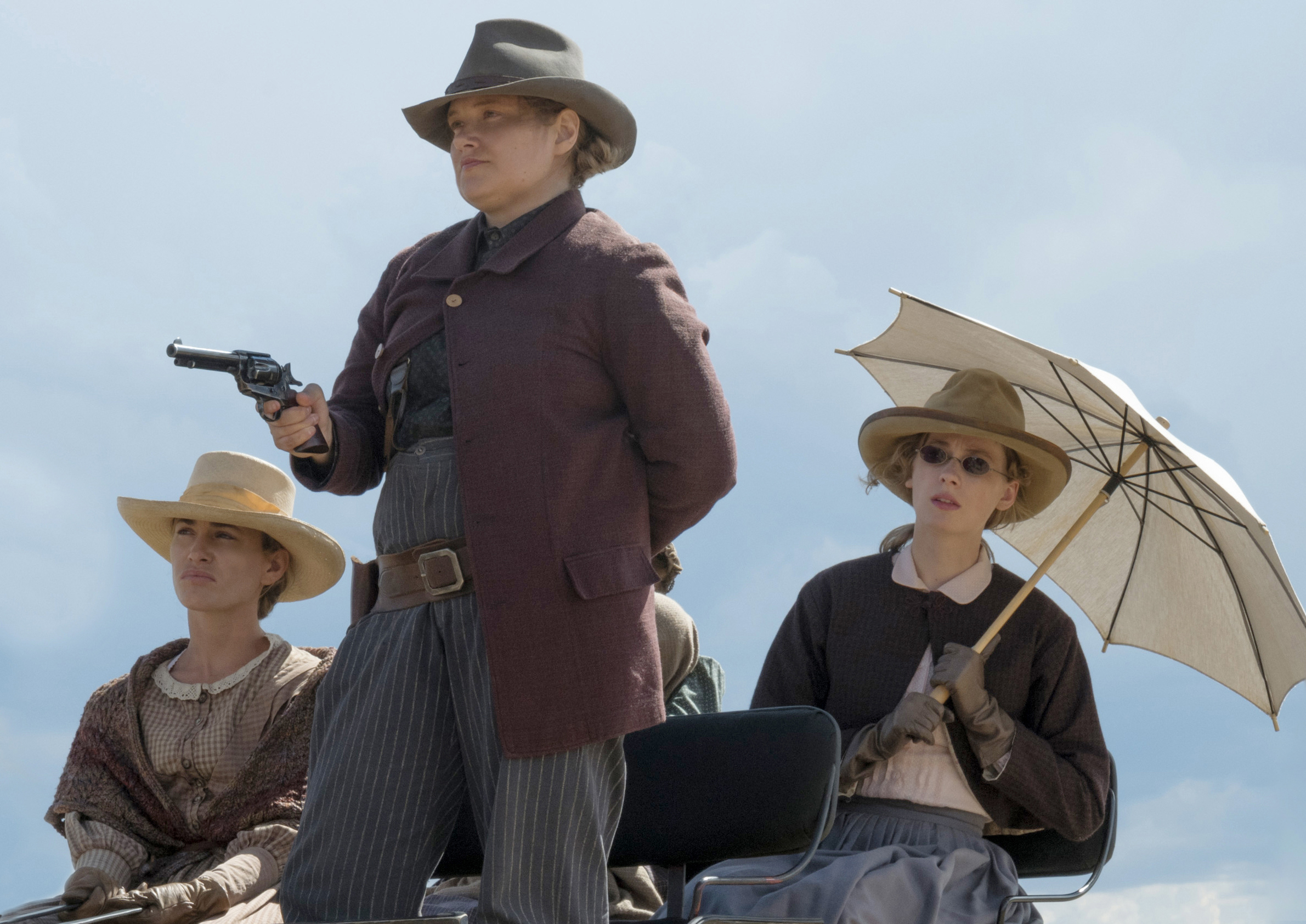 "It is a fearful thing, to love what death can touch."

Netflix is giving new meaning to the phrase "no man's land" with their Western series Godless. The story follows Roy Goode (Jack O'Connell) who is on the run from the notorious Frank Griffin (Jeff Daniels) and his gang of outlaws. He seeks help from Alice Fletcher (Michelle Dockery) in the isolated town of La Belle, NM—and oh, did we mention? La Belle is populated mostly by women after a catastrophic mining accident. There's all the cold-blooded murder, downright badassery, and Clint Eastwood-worthy standoffs you'd expect from a true Western. The trailer alone gripped us completely, leaving our eyes wide, mouths wider. We're itching to see the action play out, and prove once and for all: Who run the world?
Stream Godless on Netflix from this Wednesday.
From Netflix:
Notorious criminal Frank Griffin (Jeff Daniels) and his gang of outlaws are on a mission of revenge against Roy Goode (Jack O'Connell), a son-like protégé who betrayed the brotherhood. While on the run, Roy seeks refuge with hardened widower Alice Fletcher (Michelle Dockery), an outcast herself, in a worn-down, isolated mining town of La Belle, NM — governed mainly by women. When word reaches La Belle that Griffin is headed their way, the town bands together to defend against the murderous gang in a lawless western frontier.
—
She's Gotta Have It
Thurs Nov 23
On Netflix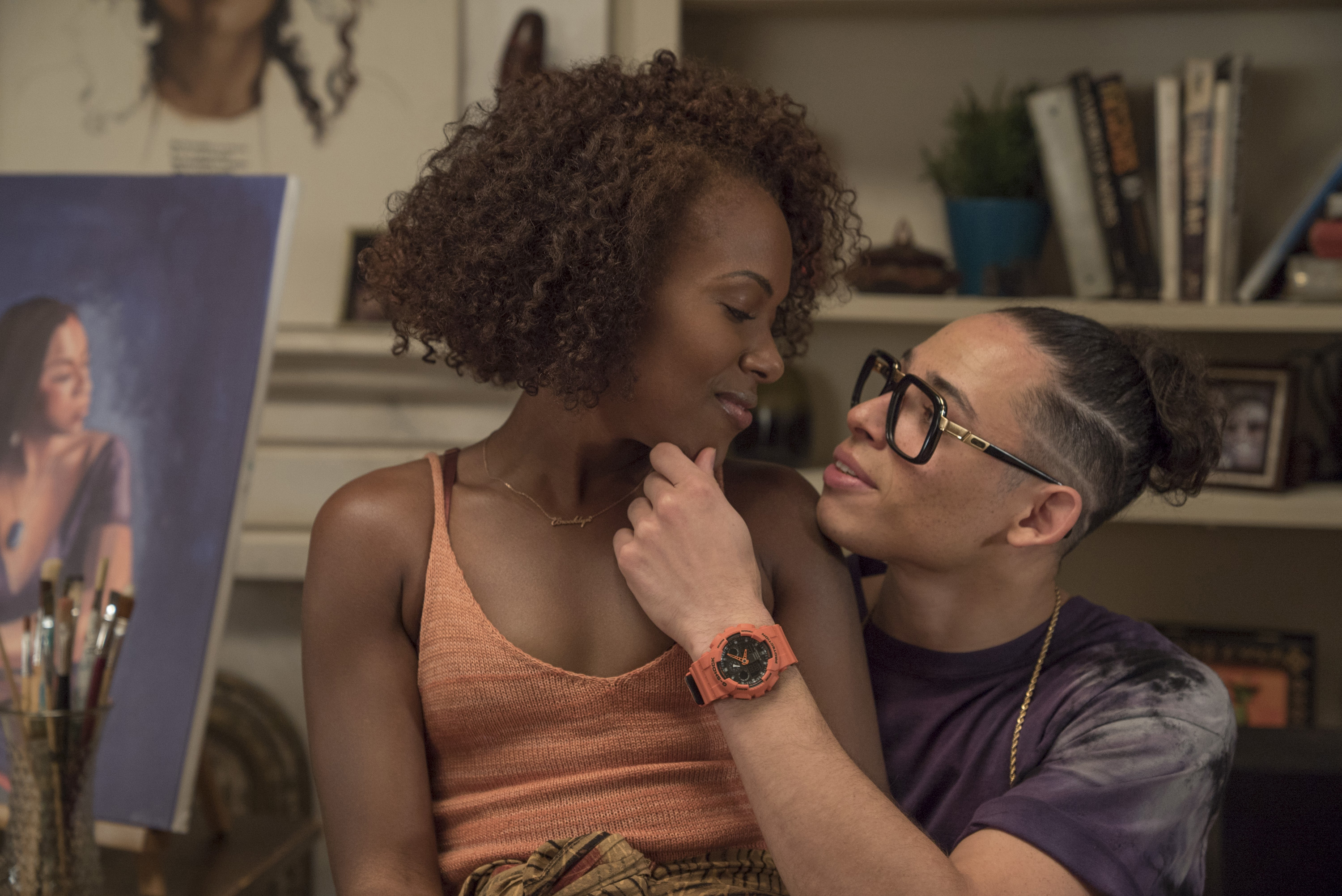 Based on the movie of the same name, She's Gotta Have It the series is more like a refresh than any kind of remake. Spike Lee is trying his hand at a Netflix original, bringing the 1986 movie up to 2017 with the one and only Miss Nola Darling (DeWanda Wise). She's the modern black woman: complicated and unapologetic, progressive and passionate, and hot damn, we are here for it. Spike Lee's on point commentary and storytelling power hasn't aged a day, and Miss Nola's magnetic pull hasn't either. Hell yeah Netflix, WE gotta have it.
She's Gotta Have It season one premieres on Netflix this Thursday.
From Netflix:
The 10-episode series is a contemporary update of Spike Lee's revolutionary debut independent film. She's Gotta Have It centers on Nola Darling, a Brooklyn-based artist in her late twenties struggling to define herself and divide her time amongst her Friends, her Job and her Three Lovers: The Cultured Model, Greer Childs, The Protective Investment Banker, Jamie Overstreet and Da Original B-Boy Sneakerhead, Mars Blackmon.
—
Dirk Gently's Holistic Detective Agency
"This Is Not Miami" – Season 2, Episode 7
Sat Nov 25 – 9PM
On BBC America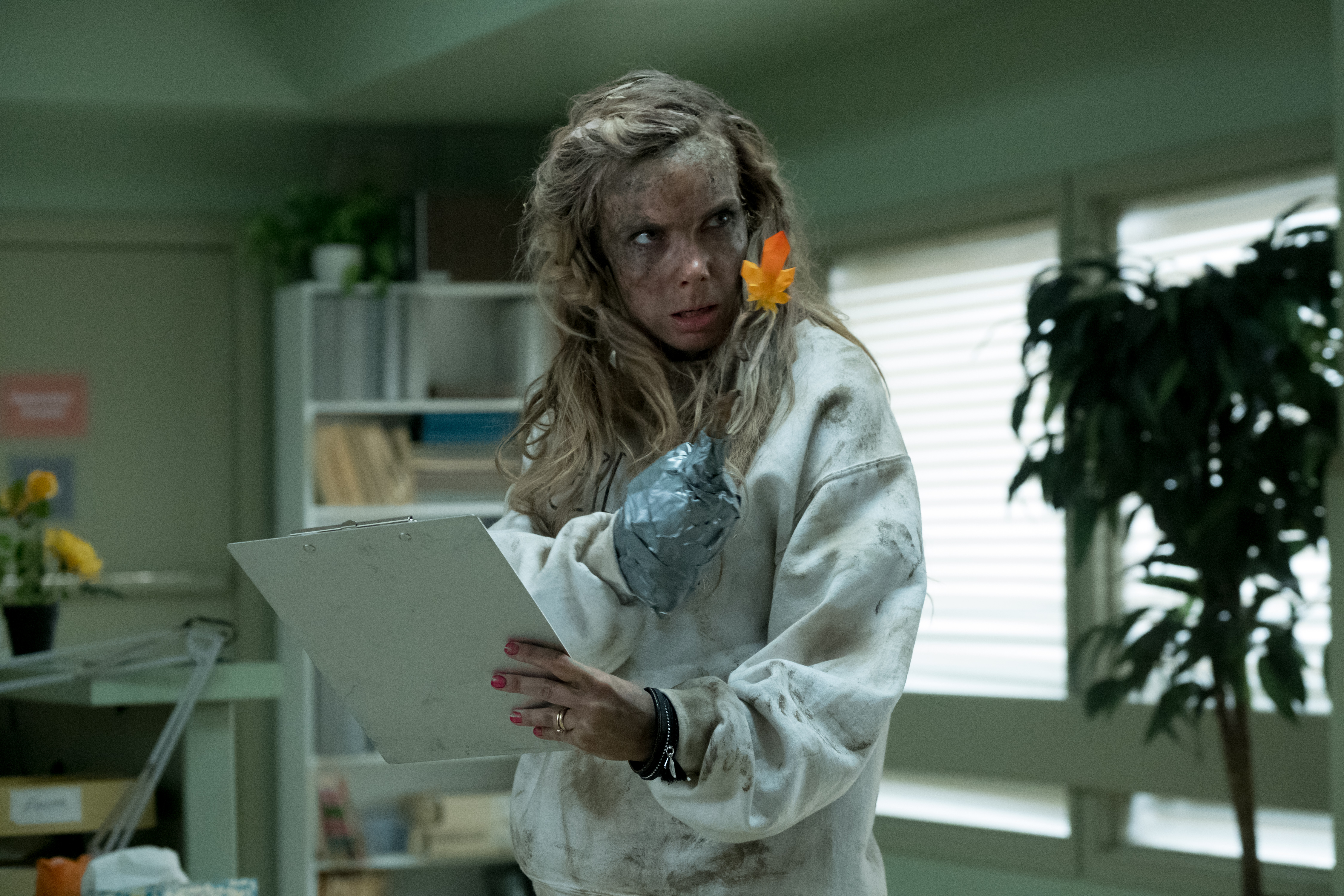 Yeah, if this is Miami, then Will Smith has got a lot to answer for. When Dirk (Samuel Barnett) and Todd (Elijah Wood) end up in Miami Wendimoor, believing The Boy is gone forever, all hope seems lost. Dirk brings out his dramatic side for a meltdown of epic proportions (even for him), and for once, it's Todd who isn't the one to give up. Ahh, we love some good character growth! Meanwhile, Amanda's (Hannah Marks) magical powers are growing stronger, and it's only a matter of time before we get to see her save the day…we hope…like we all know she can. The team might all have very different goals at the moment (where is Jade Eshete aka Farah?) but we finally get to see them draw closer together, in the roundabout holistic way that gives this show its charm. Also, Dirk gets a girlfriend (we're not kidding). This week Gently himself, master of weird, concludes, "Can't you see it's all nonsense?" Well, if this is nonsense, then we don't want to be sensible—this is way more fun.
Catch up on Dirk Gently on BBC America now.
From BBC America:
Lost in Wendimoor, Dirk has a crisis of confidence, as he and Todd struggle with hostile natives, deadly misunderstandings, and very literally, evil knights.
—
Outlander
Sun Nov 26
"Uncharted" – Season 3, Episode 11
On STARZ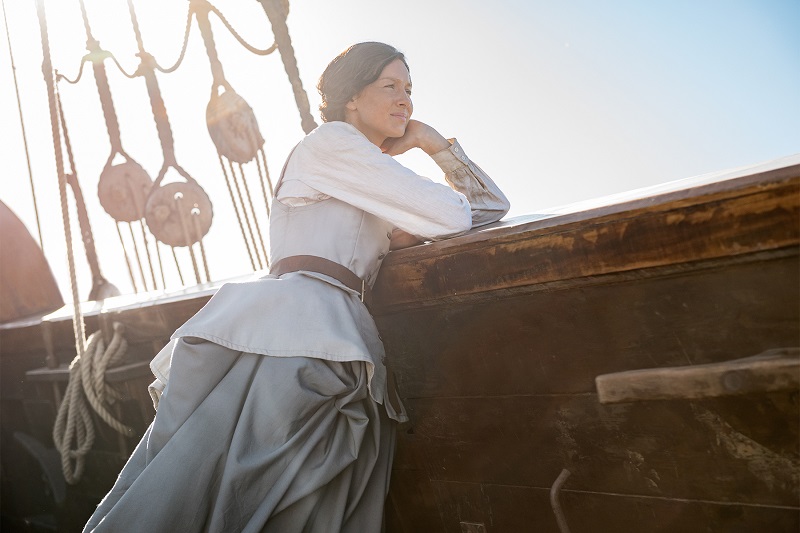 Claire (Caitriona Balfe) doesn't have much luck, does she? Unfortunately, her time on the high seas takes a turn for the worse and "Uncharted" sees her trying desperately to survive on a desert island. Jumping overboard in last week's episode to escape her kidnappers may not have been the brightest idea Claire's ever had, but it puts her one step closer to finding Jamie (Sam Heughan)…again. Like all the best OTPs, they're strongest when they're together. Plus, aren't those reunion scenes just lovely? 'Til then, though, there are dark times ahead. We're not over the gut-punch of the previous episode that led to the passing of the young midshipman Elias Pound (Albie Marber) and with Claire stranded, this episode is destined to leave us reeling once again.
You can stream Outlander on STARZ.
From STARZ:
After making a leap of faith, Claire washes up on a seemingly deserted island where survival is her only option.
—
The Walking Dead
"The King, The Widow, and Rick" – Season 8, Episode 6
Sun Nov 26 – 9PM
On AMC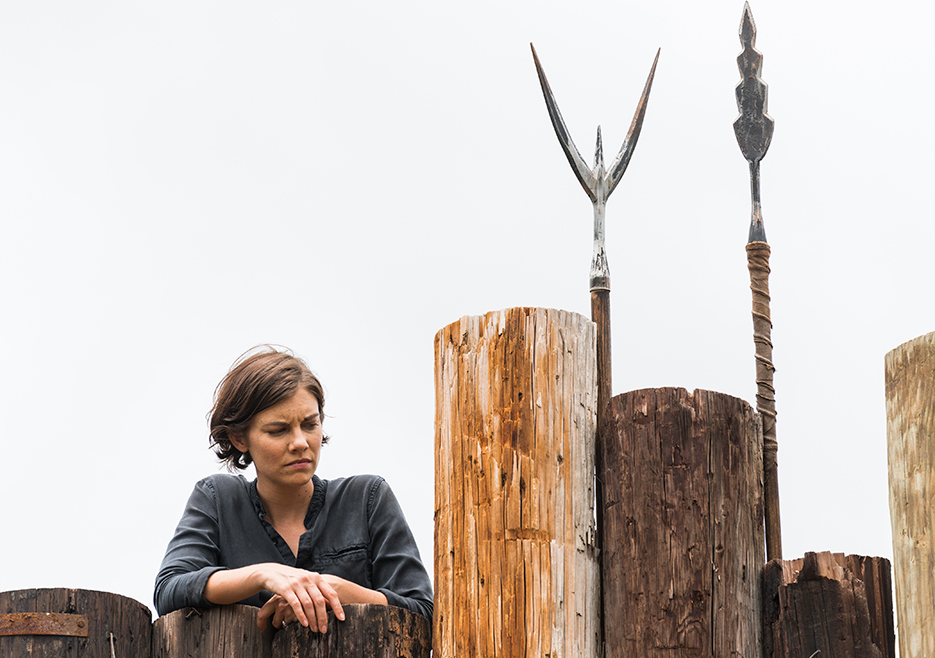 We're still trying to pick up our jaws off the floor after last night's episode, which means we're already dying to see the fallout on Sunday. Is Negan's (Jeffrey Dean Morgan) plan to capture Rick (Andrew Lincoln), the King aka Ezekiel (Khary Payton), and the Widow aka Maggie (Lauren Cohan) alive and kill them in an "instructive" way still on? Even after the events of last night and Negan's stunning confession, we don't think Negan will ever get over his beef with Rick—especially given the title of the new episode. But we might be about to find out there's something bigger going on outside of their world. Just where did that helicopter come from? It's a testament to The Walking Dead's creators that it's so easy to forget anything outside of Alexandria, Sanctuary, Hilltop, and the Kingdom exists—but we're ready for the expansion into unknown territory.
Catch The Walking Dead on AMC every Sunday night.
From AMC:
With things looking up for Rick and the group, an argument breaks out at the Hilltop; the consequences of the decision are life versus death.
Tags:
AMC
,
BBC
,
BBC America
,
Big Hero 6
,
Big Hero 6 the Series
,
Dirk Gently
,
Dirk Gently's Holistic Detective Agency
,
Godless
,
Hulu
,
MARVEL
,
Marvel's Runaways
,
NBC
,
Netflix
,
Outlander
,
Robert Kirkman
,
Robert Kirkman's Secret History of Comics
,
She's Gotta Have It
,
STARZ
,
superman
,
The Walking Dead
,
This Is Us
,
Watch This Week