This week: Star Trek: Discovery, Supergirl, The Flash, Black Lightning, This Is Us, Chicago Med, Riverdale, The Goldbergs, grown-ish, The Good Place, One Day at a Time
STAR TREK: DISCOVERY
"What's Past Is Prologue" – Season 1, Chapter 2
Sundays at 8:30pm
On CBS All Access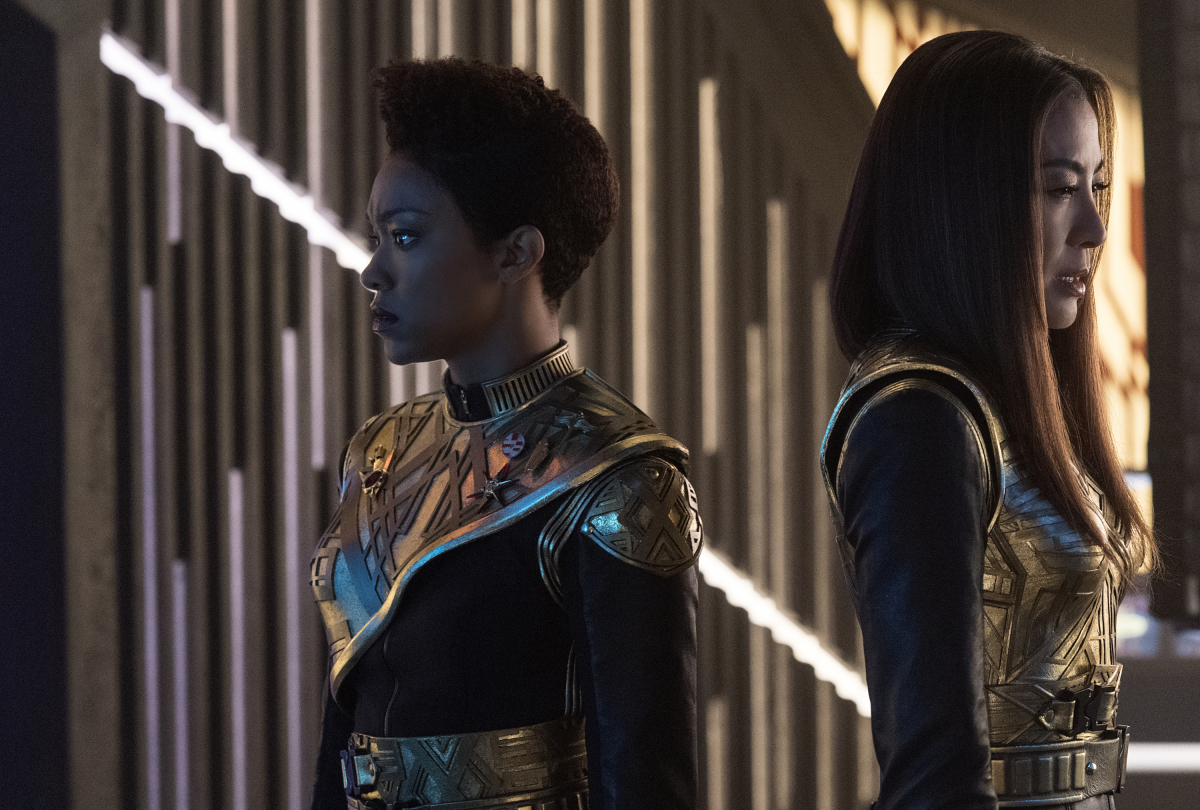 Photo: Ben Mark Holzberg
Didn't we tell you who the Emperor is? Didn't we?! Let's not forget about T'oq (Tyler x Voq). And didn't we tell you our mirror theory about Lorca (Jason Isaacs) too? Yup, we're killing it in the Star Trek: Discovery predictions game. As for this week's episode, all bets are off because Emperor Georgiou (Michelle Yeoh) has the ultimate poker face—we just know we're in for more twists, and they ain't gonna be pretty. But that's what parallel universes are for, right?
Beam up onto Star Trek: Discovery on CBS All Access every Sunday.
—
Supergirl
"Fort Rozz" – Season 3, Episode 11
Mon Jan 22 – 8PM
On The CW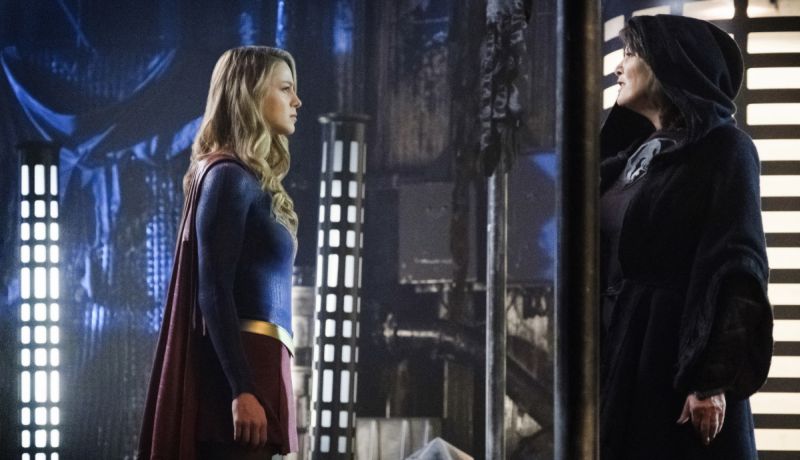 Photo: Michael Courtney/The CW
It's a quadruple girl power team up on this week's episode of Supergirl. When Supergirl (Melissa Benoist) hears word of a Fort Rozz prisoner who knows how to defeat her arch-nemesis Reign (Odette Annable), she and Saturn Girl (Amy Jackson) team up with Livewire (Brit Morgan) and Psi (Yael Groblas) to go on a recruiting mission. Psi's telepathic + telekinetic powers and Livewire's…electrifying skills should make for one hell of an episode. We can't wait to see more of these former villains in action—on the side of good this time (we hope).
Supergirl is back tonight on The CW.
From The CW:
SUPERGIRL TEAMS UP WITH SATURN GIRL, LIVEWIRE AND PSI – As Reign (Odette Annable) continues to terrorize the city, Supergirl (Melissa Benoist) teams up with Saturn Girl (guest star Amy Jackson), and the two recruit Supergirl's former enemies, Livewire (guest star Brit Morgan) and Psi (guest star Yael Grobglas), to form a team for a mission to Fort Rozz to recover a prisoner who has information on how to defeat Reign once and for all. Meanwhile, Alex (Chyler Leigh) babysits Ruby (guest star Emma Tremblay).
—
The Flash
"The Elongated Knight Rises" – Season 4, Episode 11
Tues Jan 23 – 8PM
On The CW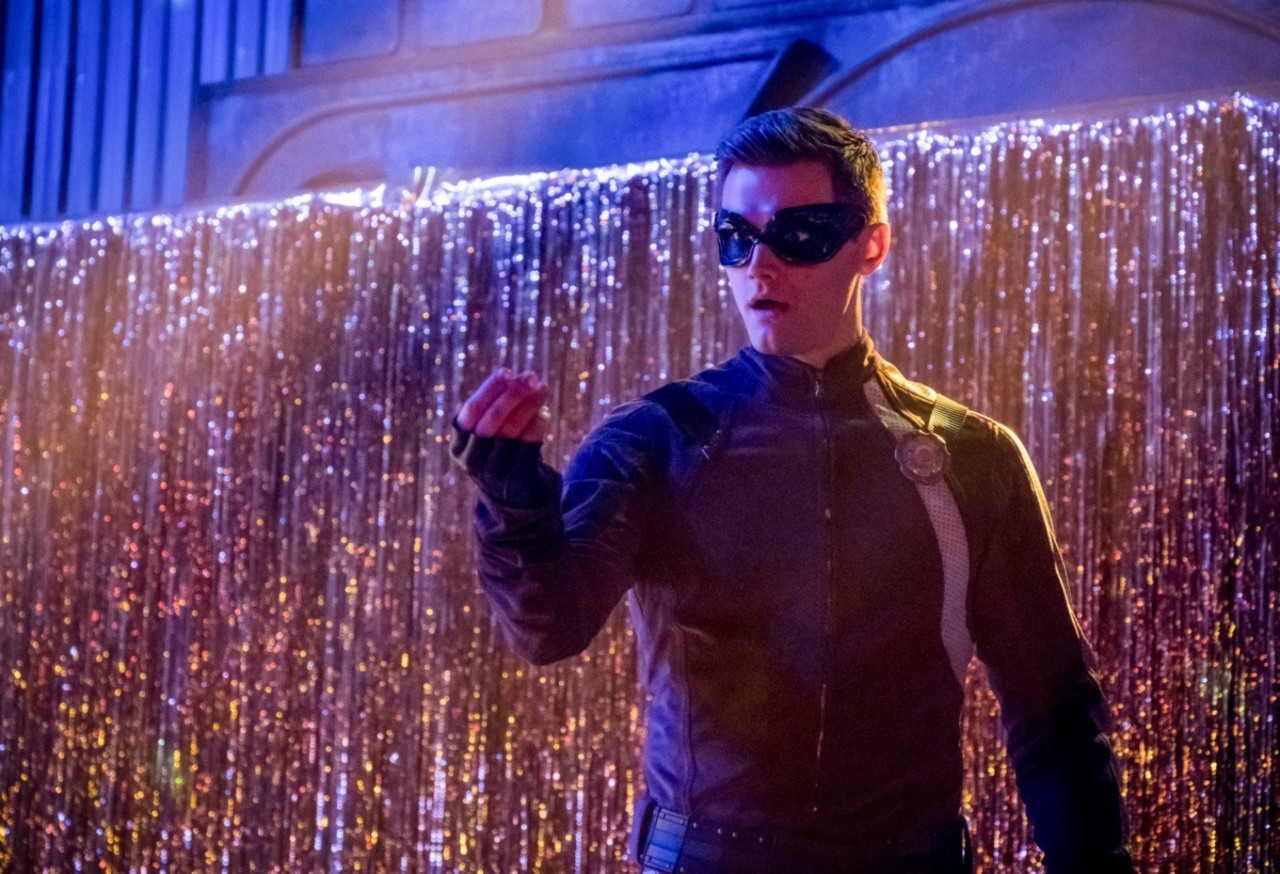 Photo: Katie Yu/The CW
What happens when our beloved Flash (Grant Gustin) isn't there to save the day? We get a new hero to rise to the occasion. Enter Ralph (Hartley Sawyer) as the Elongated Man. And prepare to rejoice, because from the looks of the image above, he's finally suited up!
Tune in to The CW this Tuesday for all new The Flash.
From The CW:
THE RISE OF THE HERO — When a familiar villain returns to terrorize Central City, Ralph (guest star Hartley Sawyer) must rise up to defend the innocent while Barry (Grant Gustin) is detained by his trial. Meanwhile, Barry searches for the strength to keep his optimism alive in the face of his new circumstances.
—
Black Lightning
"Lawanda: The Book of Hope" – Season 1, Episode 2
Tues Jan 23 – 9PM
On The CW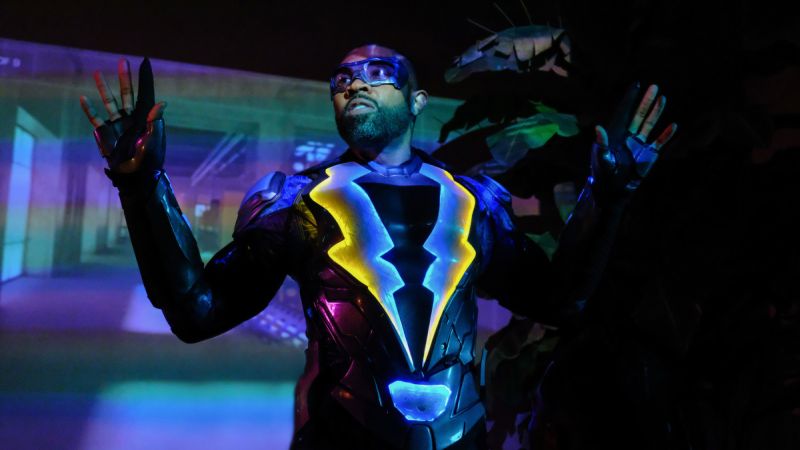 Photo: Guy D'Alema/The CW
In Black Lightning, the TV powerhouse duo of creators, Mara Brock Akil and Salim Akil have created a series that resonates with the history of the character and the black experience in America as well. (Read our full review by Julian Lytle)
Black Lightning airs tomorrow on The CW.
From The CW:
IS HE BACK? — As the community struggles with the violence surrounding them, a glimmer of hope appears: Is Black Lightning (Cress Williams) back? Lynn Stewart (Christine Adams), noticing the changes in the community, is also left wondering. While Jefferson Pierce (Cress Williams) struggles with his decision, Gambi (James Remar) urges him to take up the mantle once more and return to life as Black Lightning. Anissa (Nafessa Williams) and Jennifer (China Anne McClain) try to deal with the aftermath of their jolting experience.
—
This Is Us
"That'll Be the Day" – Season 2, Episode 13
Tues Jan 23 – 9PM
On NBC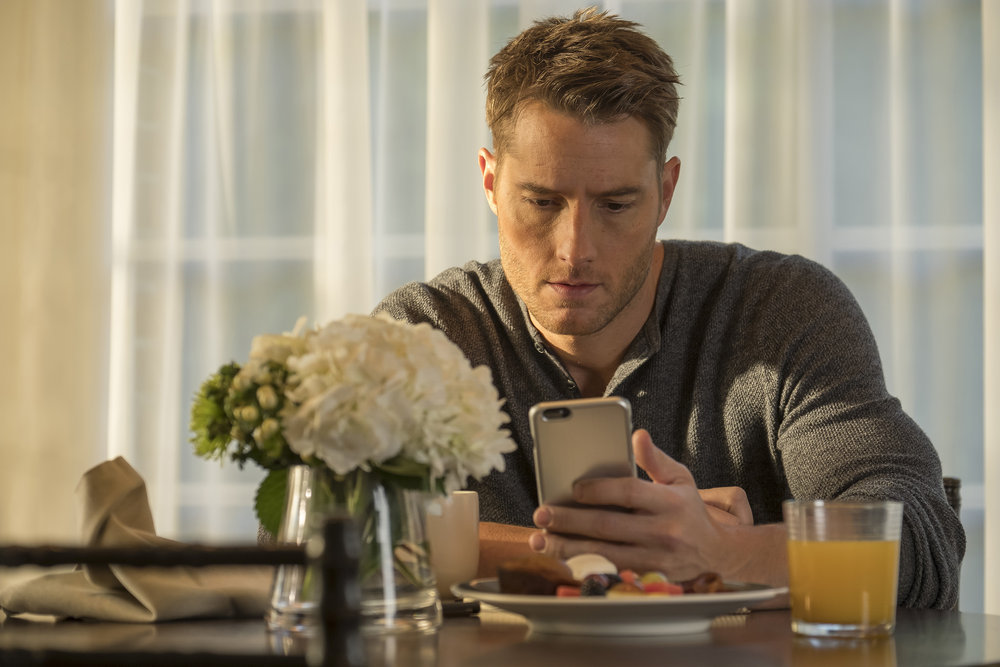 Photo by: Ron Batzdorff/NBC
The one day they'll all remember is coming up, and if we don't see it on this episode of This Is Us, we're sure to get a few hints. Randall (Sterling K. Brown) tries to come to peace with outliving his father this week, and that—along with his focus on the future—makes us wonder if we'll finally see how the family lost their devoted dad.
As much as we want to know, we also really aren't sure our hearts can take it, so if NBC strings us along with another episode filled with Kate (Chrissy Metz) and Toby's (Chris Sullivan) growing relationship and Kevin and Randall's brotherhood, we'll take it.
Catch This Is Us tomorrow on NBC.
From NBC:
Kevin helps Randall and Beth with a project. Kate contemplates a big gift for Toby. Jack and Rebecca talk about their future.
—
Chicago Med
"Lemons and Lemonade" – Season 3, Episode 8
Tues Jan 23 – 10PM
On NBC
New episodes of Chicago Med air every Tuesday on NBC.
From NBC:
CHOI FEELS HELPLESS WHEN A PATIENT REFUSES NECESSARY TREATMENT – Dr. Choi (Brian Tee) struggles to help a woman cope with anorexia. After a two-week suspension, Dr. Reese (Rachel DiPillo) is immediately put to the test upon her return by Dr. Charles (Oliver Pratt). Dr. Rhodes (Colin Donnell) takes a stand when one of his patients is forcibly transferred. Meanwhile, Dr. Halstead (Nick Gehlfuss) is on a mission to get Dr. Manning's (Torrey DeVitto) son to like him.
—
Riverdale
"Chapter Twenty-Four: The Wrestler" – Season 2, Episode 11
Wed Jan 24 – 8PM
On The CW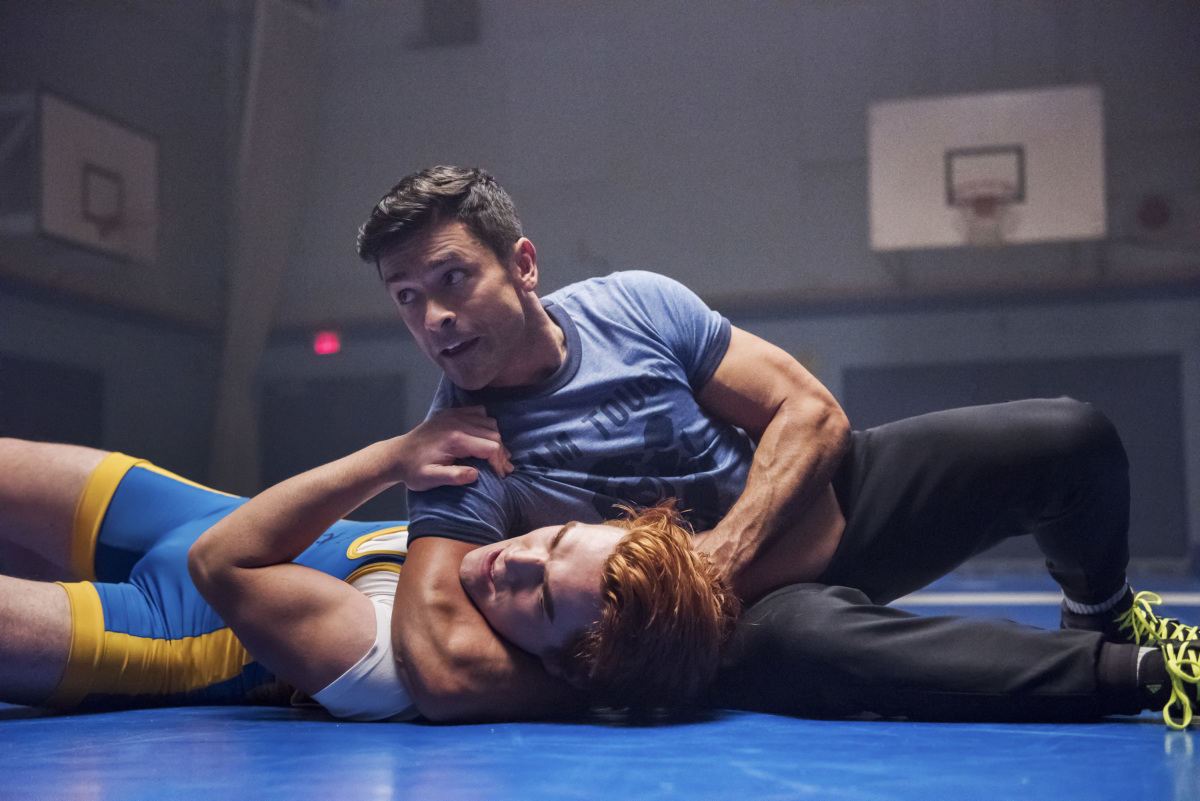 Photo: Dean Buscher/The CW
When will the people of Riverdale learn that long-lost relatives are probably "long-lost" for a reason? Betty's (Lili Reinhart) newfound brother Chic (Hart Denton) took all of about 0.005 seconds to up the creep factor last week, and we're already screaming: Get out while you still can. Set around the town's annual Picken's Day festivities, there's lots of room for theatrics, and we wanna be front row when it all kicks off. And can we just take a minute to appreciate the soundtrack? It plays to the beat of our hearts and gets right into our heads along with each mysterious twist.
Riverdale airs on Wednesdays on The CW.
From The CW:
WINNING OVER HIRAM LODGE — Amidst preparations for the town's annual Picken's Day festivities, Jughead (Cole Sprouse) interviews Toni's (guest star Vanessa Morgan) grandfather and learns some shocking details about Riverdale's history. In an attempt to get closer to Hiram (Mark Consuelos), Archie (KJ Apa) tries out for the Riverdale wrestling team after learning of Hiram's love of the sport. Meanwhile, Betty (Lili Reinhart) unearths some dark secrets about her brother Chic (guest star Hart Denton), and Veronica (Camila Mendes) and Josie (Ashleigh Murray) clash as they prepare for their Picken's Day performance.
—
The Goldbergs
"The Goldbergs: 1990-Something" – Season 5, Episode 14
Wed Jan 24 – 8PM
On ABC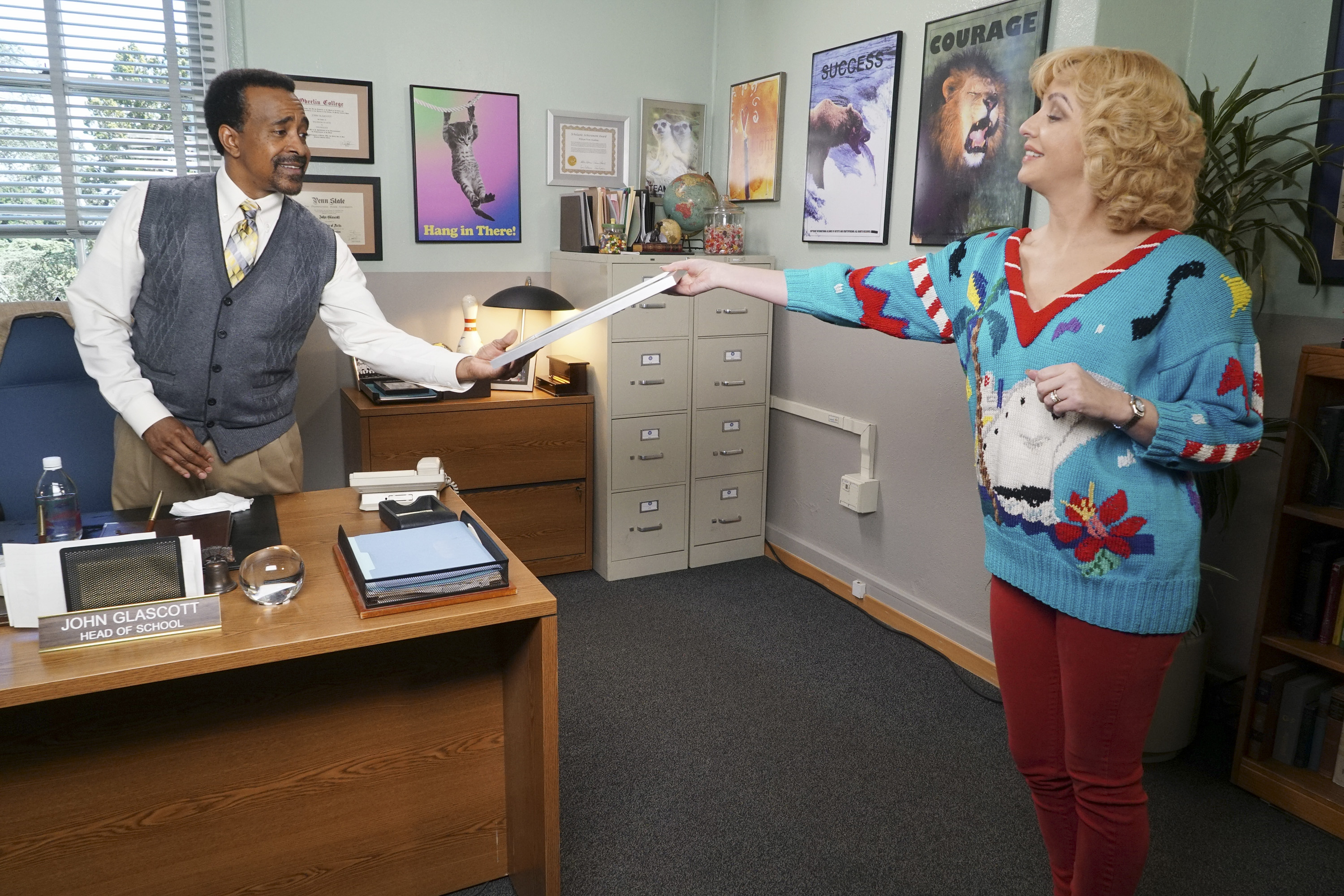 Photo credit: ABC/Ron Tom
Our favorite 80s sitcom family transplanted into the 90s? Sign us up. In this The Goldbergs-inspired special, we get to see life after high school…well, kinda. One thing's for sure, the decade might have changed, but Beverly (Wendi McLendon-Covey) sure hasn't (it wouldn't be The Goldbergs without her meddling after all).
Fast-forward to the 90s with The Goldbergs this Wednesday on ABC.
From ABC:
This Goldbergs-inspired special event picks up where the Goldberg family leaves off at William Penn Academy in the 1990s as former teacher and now Head of School John Glascott leads a faculty of teachers with wildly different views on how to mentor students and recruits his tough-as-nails-sister Lucy to join his staff and enroll her teenage daughters Felicia and Gigi as new students. Lucy is desperate to ensure they avoid the social pitfalls of high school and finds herself torn between Glascott's nurturing and communicative approach to parenting and Coach Mellor's tough-guy belief that physical competition brings out the best in students. Even Beverly Goldberg comes to visit the school's staff despite all her kids having already graduated and can't help but meddle one last time.
—
grown-ish
"Cash Rules Everything Around Me"
Wed Jan 24 – 8PM
On FREFM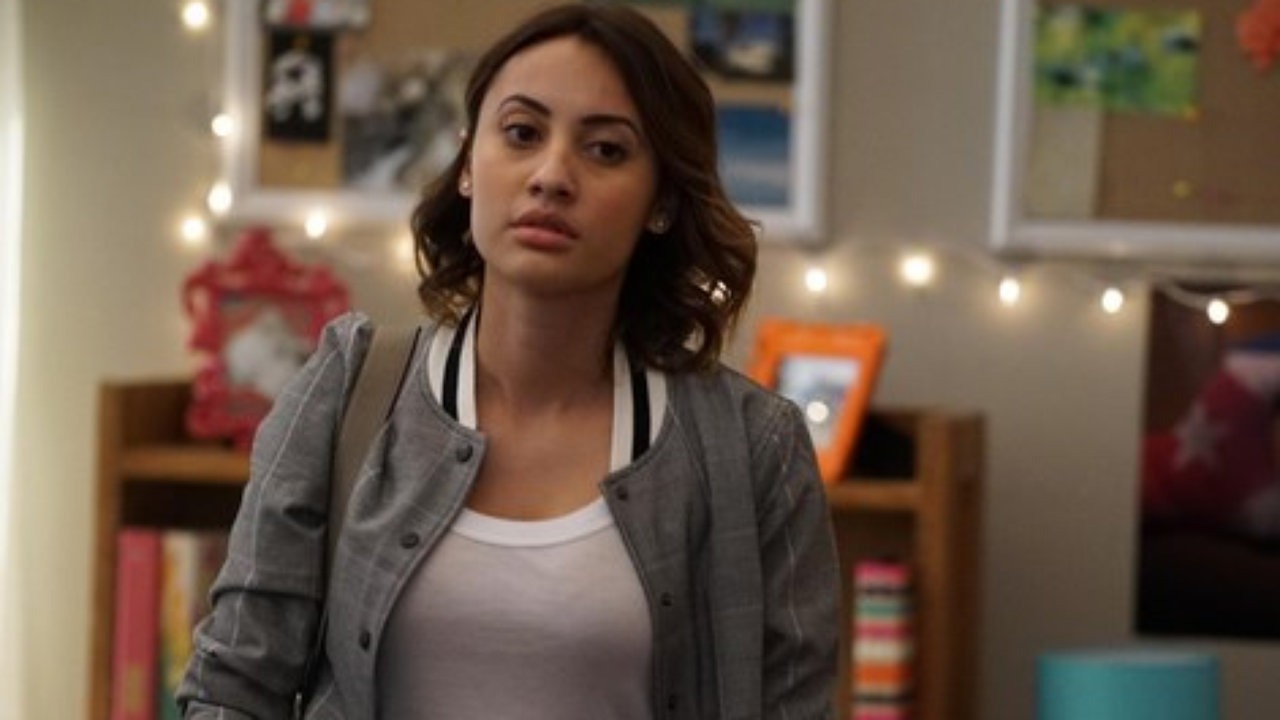 Credit: Freeform
grown-ish continues to be "the ish". The one liners are so tasty you feel like you're cheating on your diet. This week the show is all about #betrayal. After Zoey (Yara Shahidi) tells Cash (Da'Vinchi) a secret, he promptly puts it on blast online (making this one of the only times we think we'd be better off without the internet). It's time to shut this baller down. #priorities. But Cash can't be written off so easily. Zoey's self-centered-ness-ocity (it's a word, Professor Charlie said so) makes her miss a worse #betrayal then the one she's going through. Cash might've perpetrated a huge act of jackassery but there are far limper dick moves coming…(oh gosh, we're so sorry). Watch Zoey weaponize awkward silences, while she and Cash get real honest. #onbrand. That's what we love about grown-ish, it's all truth and it hits the problems you face at college head on—no swerve. Dating a star athlete is hard…but so is being one. #truth. Oh, and don't let Zoey into your personal library—she will read the hell out of you and then stamp you checked out. Just ask her friends. Yeah, um…#betrayed
Watch grown-ish every Wednesday on Freeform.
—
The Good Place
"The Burrito" – Season 2, Episode 11
Thurs Jan 25 – 8:30PM
On NBC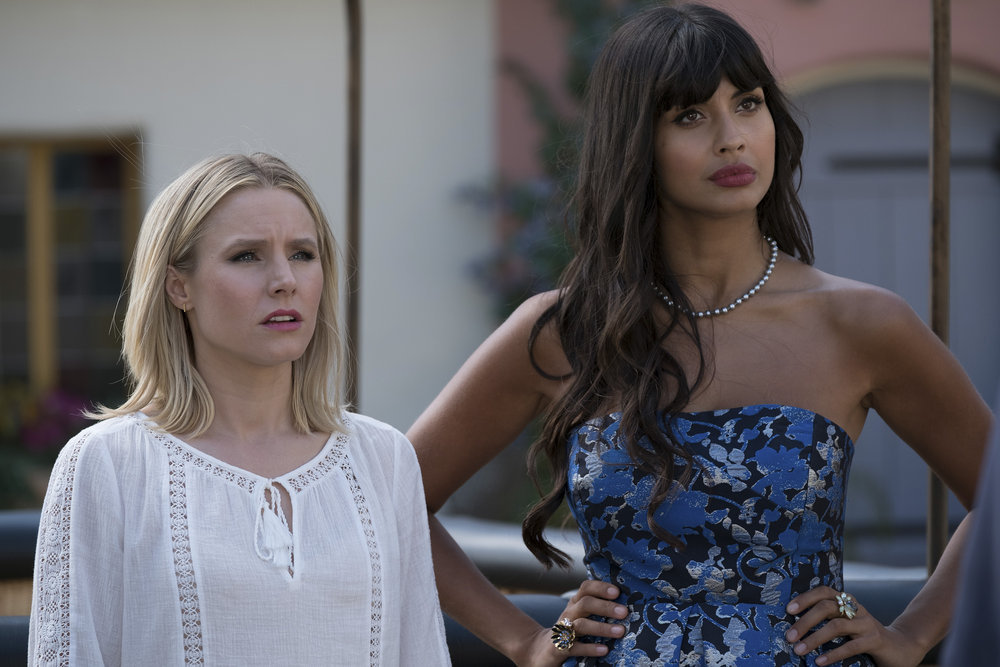 Photo by: Colleen Hayes/NBC
If there's one thing we've learned from our lifetime of watching sitcoms, it's that episodes named after our favorite foods are always the best ones (or maybe we've been obsessing over The Good Place for so long we've started to get Jason-logic. Don't @ us). With this episode, our crew are forced to consider how Good they've really become…but even though the humans may be facing eternal damnation, it's Michael (Ted Danson) we're really praying for. It's time for him to face the music (and no, not just Puddle of Mudd's "She Hates Me").
Dive into The Good Place this Thursday on NBC.
From NBC:
HUGE STAKES HANG IN THE BALANCE FOR EVERYONE – Eleanor (Kristen Bell), Chidi (William Jackson Harper), Tahani (Jameela Jamil) and Jason (Manny Jacinto) consider just how much they have (or have not) improved. Michael (Ted Danson) is left to deal with the consequences of his recent actions. D'Arcy Carden also stars.
—
One Day at a Time
Season 2
Fri Jan 26
On Netflix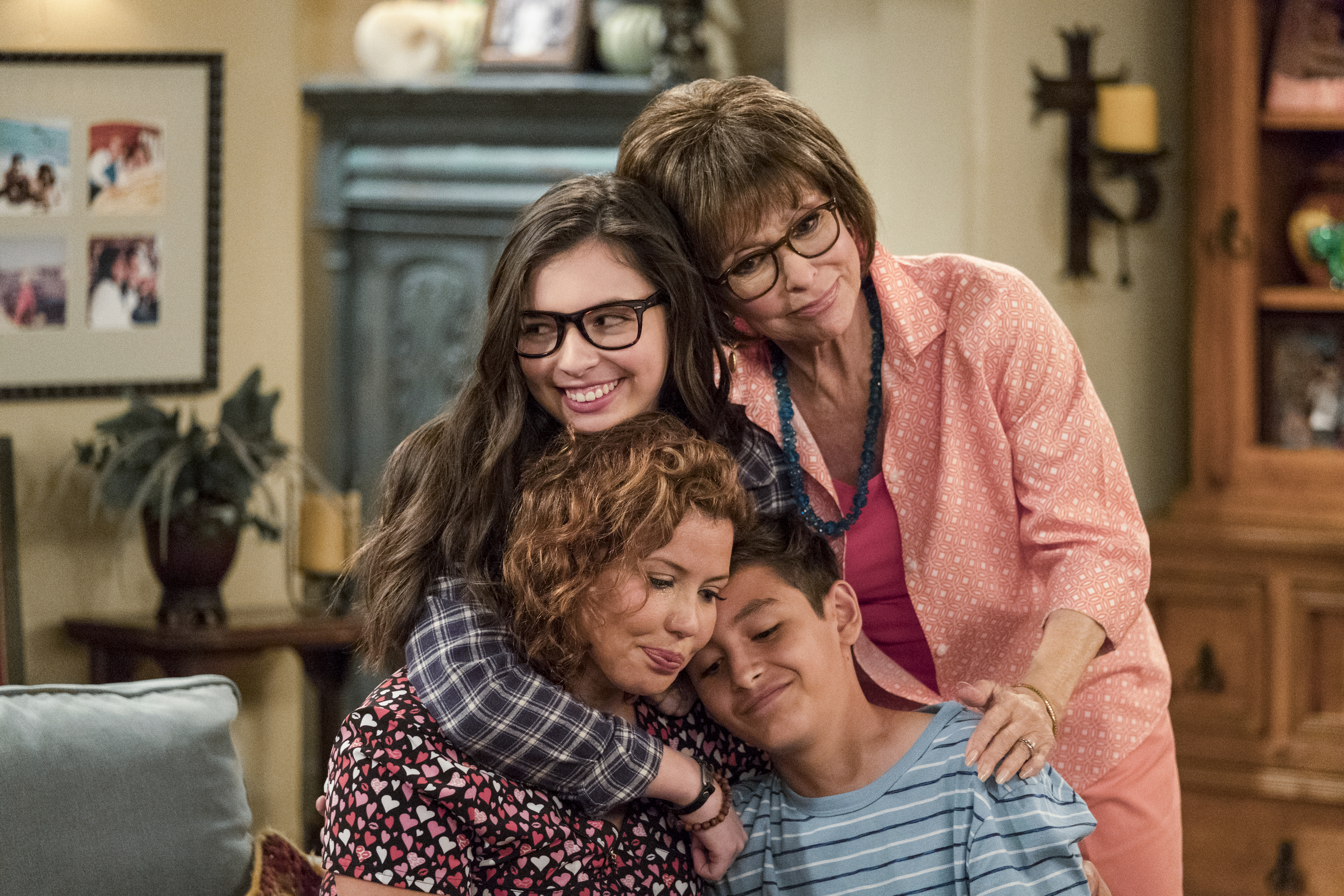 Photo credit: Adam Rose/Netflix
One Day at a Time has returned to warm those cold winter nights up and make us feel all fuzzy inside, which means now we don't need an excuse to stay inside all weekend.
Stream season 2 of One Day at a Time on Netflix from Friday.
From Netflix:
A reimagining of the Norman Lear classic, centering on a Cuban-American family. Our heroine is a recently separated, former military mom (Justina Machado) navigating a new single life while raising her radical teenaged daughter and socially adept tween son, with the "help" of her old school Cuban-born mom (Rita Moreno) and a friends-without-benefits building manager named Schneider. The 13-episode first season of One Day at a Timeis produced by Act III Productions, Inc., Snowpants Productions and Small Fish Studios in association with Sony Pictures Television. Norman Lear, Mike Royce, Gloria Calderón Kellett and Michael Garcia are executive producers.
Tags:
ABC
,
Black Lightning
,
CBS
,
CBS All Access
,
Chicago Med
,
Freeform
,
grown-ish
,
NBC
,
Netflix
,
One Day at a Time
,
Riverdale
,
Star Trek: Discovery
,
Supergirl
,
The CW
,
The Flash
,
The Goldbergs
,
The Good Place
,
This Is Us
,
Watch This Week
,
WTW