Queer music is going through a revolution of sorts right now, with LGBTQ+ bands and artists becoming bigger and louder than ever. Despite this, queer artists are often forgotten and overlooked, which is alarming not only due to the sheer amount of talent out there but also because of the impact queer musicians have. Ordinary LGBTQ+ citizens can look up to queer musicians, in a society where there is little visibility. This happens because many listeners do not know where to look for these artists. Here is a small, diverse sampling of where to begin:
—
PWR BTTM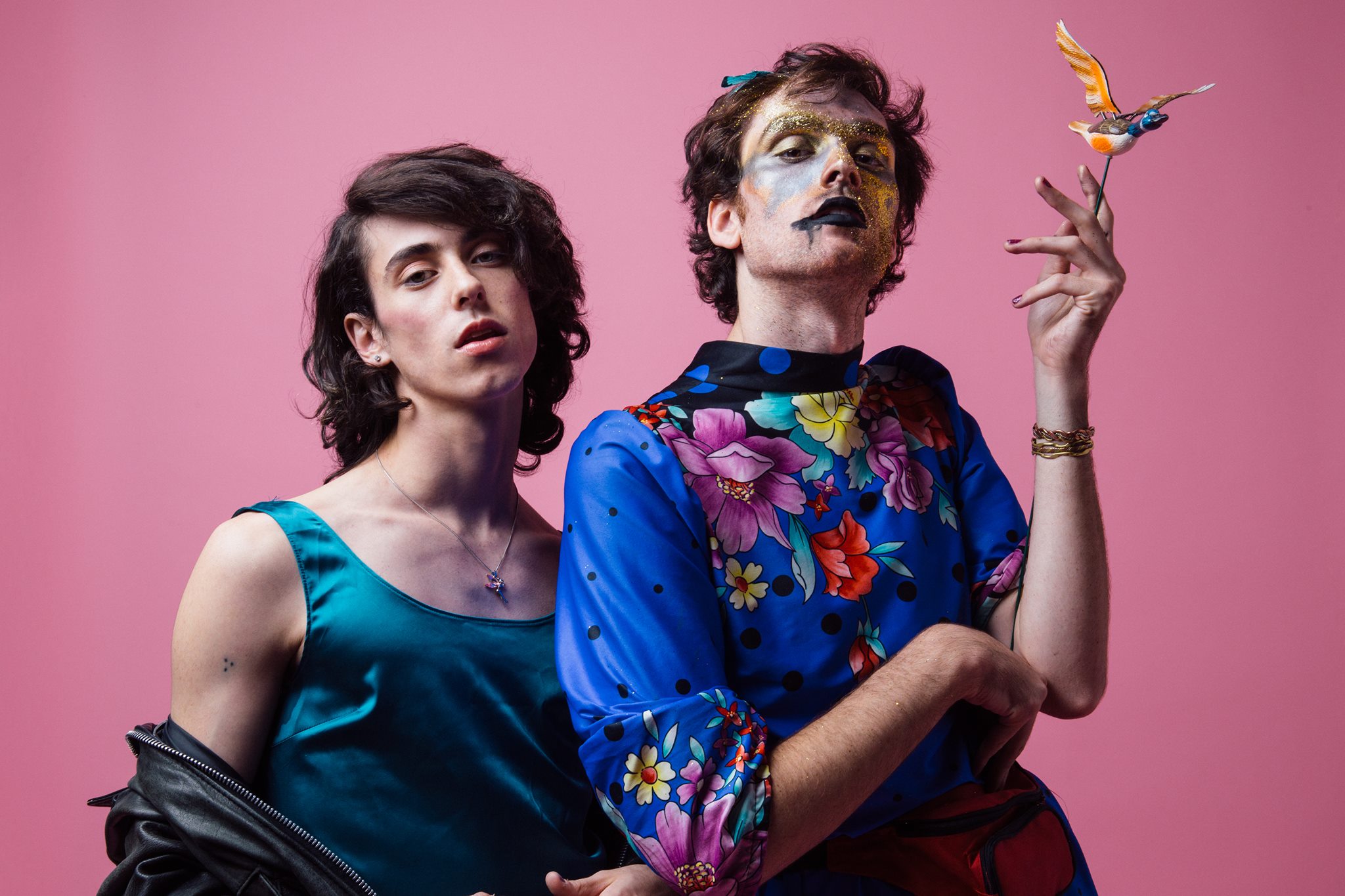 Hudson, NY based glam duo PWR BTTM is one of the more popular acts on this list, as well as arguably the most unapologetically queer. The group is following up a breakthrough 2016 with what will be even bigger 2017 with the release of their Polyvinyl debut Pageant in May. PWR BTTM rose to popularity off of the strength of their record Ugly Cherries, which was released on Father/Daughter Records in late 2015, thanks to catchy garage rock riffs and memorable lyrics about boys and taking showers. Most of all, people caught on to how fun the band is thanks to their outrageous image and bombastic live performances. Their ability to connect has helped them build a rabid fanbase. The duo takes the time to interact with their fans both on social media and at shows on a regular basis. PWR BTTM is here, queer, and ready to make a huge impact with their music this year. 
—
Like Pacific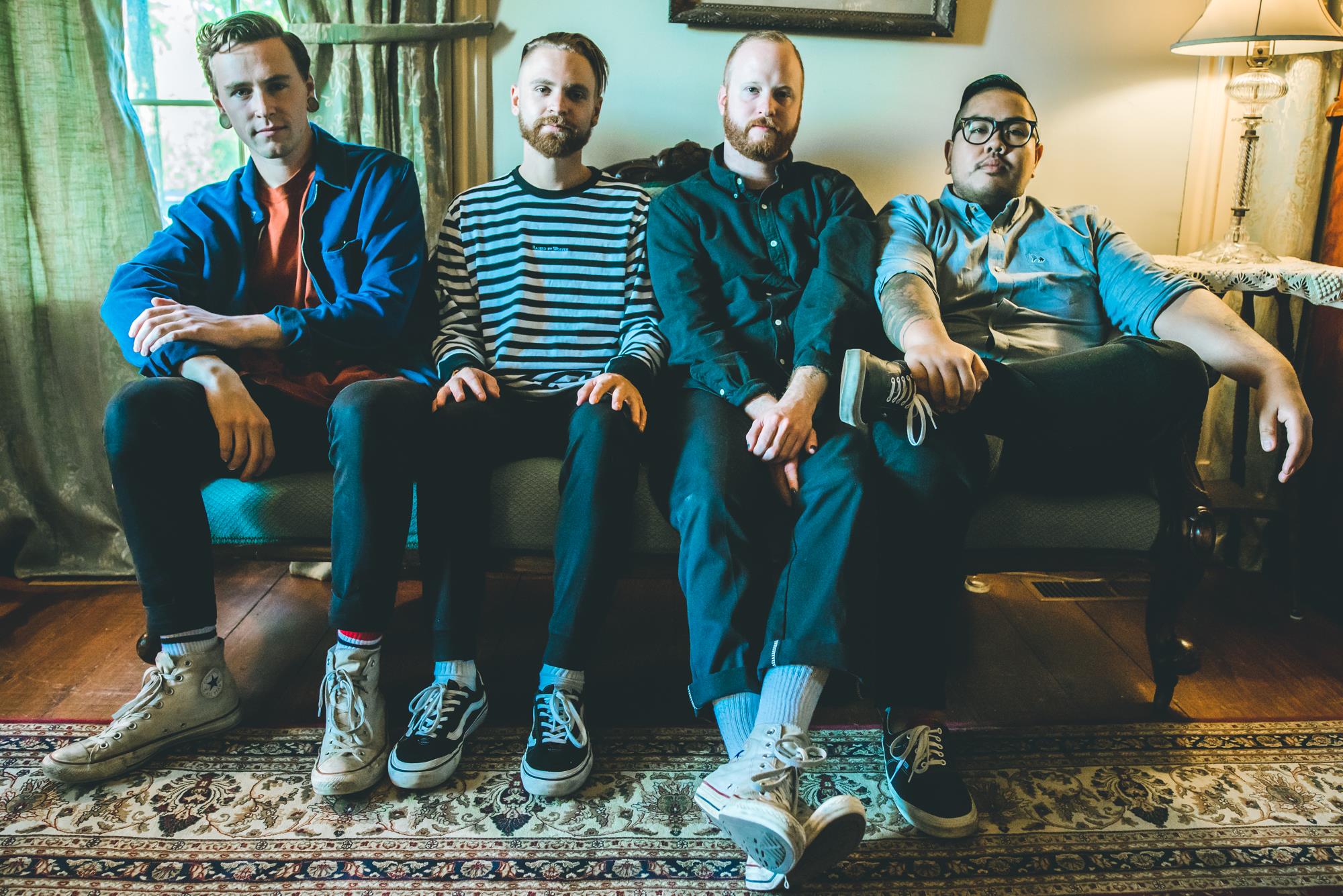 Pure Noise Records signee and Toronto's own Like Pacific is currently one of pop punk's hottest rising stars, after a successful 2016, that saw the release of their debut full length album Distant Like You Asked—one of the best pop punk records from last year. Like Pacific perfectly balance angst ridden pop punk with some of the catchiest hooks in this genre. It is seriously a constant barrage of sonic knockout punches on this record, despite the lyrical sadness dealing with failed relationships. Lead singer Jordan Black is openly gay, which is a facet of the band that isn't talked about often. Part of Distant Like You Asked is about an ex-boyfriend of Jordan's, with songs discussing their relationship and breakup. The lyrical content on Distant is one of the most lauded aspects of the record, and shows how LGBT themes in music can transcend the queer community and become universally relatable. 
—
insignificant other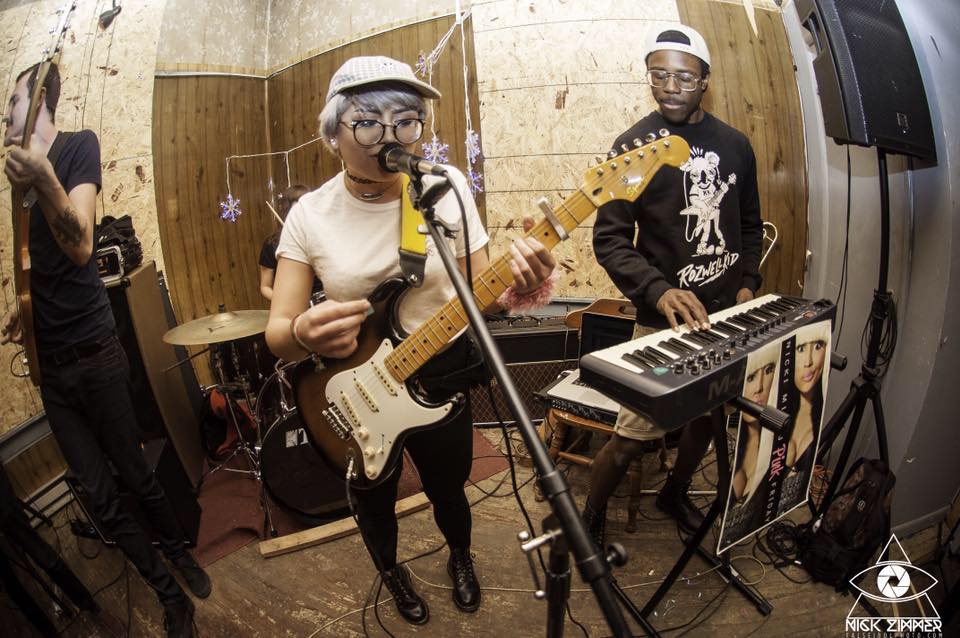 insignificant other is the brainchild of singer-songwriter/multi-instrumentalist Simona Morales of Gainesville, Florida and is one of the brightest and loudest voices as far as queer representation goes. Their music is often acoustic (although insignificant other does have full band songs out there) with lyrics touching upon topics such as love, loss, depression, abuse, breakups, sexuality, and gender identity. Despite the heavy lyrical inspirations, each song by insignificant other has ethereal tones that are oddly calming despite the content that would suggest otherwise. insignificant other's music is an absolute joy to listen to and contains important commentary that will make you think. If one release could sum up insignificant other, it would be alphabet soup (31 days), a project in which Simona released one song per day for a whole month on Soundcloud. They then released their favorites from the endeavor on Bandcamp for free. These songs in particular showcase insignificant other in a brilliant, experimental light.
In Simona's words, "insignificant other has given me a safe space to think about and talk about issues that weigh on me in regards to gender/sexuality, abuse, and oppressive dynamics, both institutional and interpersonal. I hope that fellow LGBTQIA+ folks and others who have experienced state and/or interpersonal violence can feel safe, cared for, and able to embrace vulnerability in its many forms when they are in my presence or listening to my music, and know that I (We) feel for them and will fight for them." 
—
Allison Weiss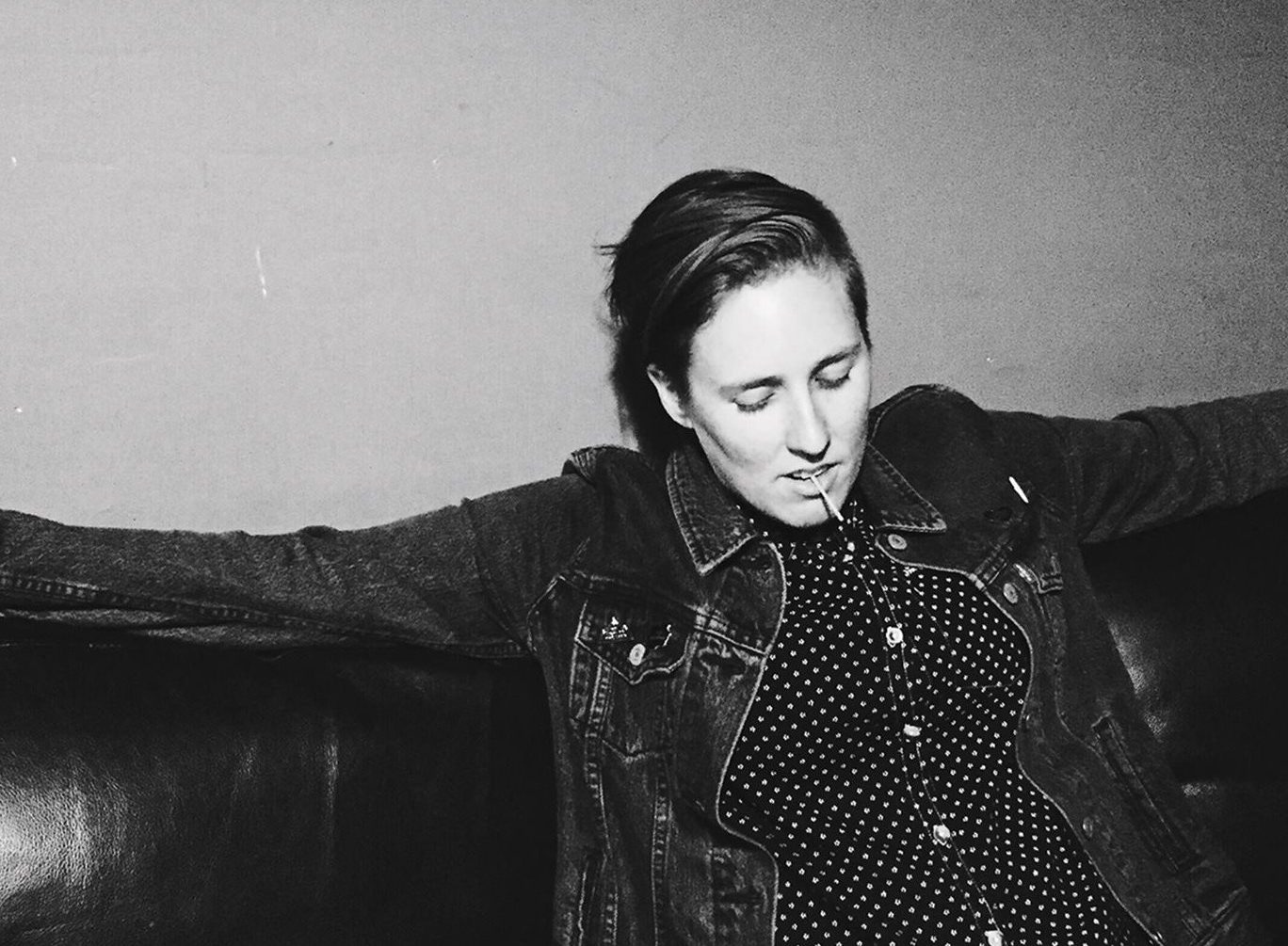 Openly gay singer-songwriter Allison Weiss has been releasing music since 2007. Her most recent record New Love, released on SideOneDummy Records, has earned her acclaim from critics and fans. Singable 80's pop vibes with an emo twist help the record and Allison Weiss stand out amongst her peers. Allison also speaks out about issues the queer community faces at shows and on social media. Her song "Out Of This Alive" became a cathartic anthem for many LGBT kids in the punk scene following the tragic Orlando Nightclub shooting in 2016. Allison performed the song in Orlando less than 24 hours after the massacre while she was on tour with Aaron West & The Roaring Twenties. The repeated chorus of  "I will make it out of this alive" was an inspiring push the LGBT community needed after such a huge tragedy. The fact that it came from Weiss is just a small anecdote of what makes her so important. 
—
Pity Party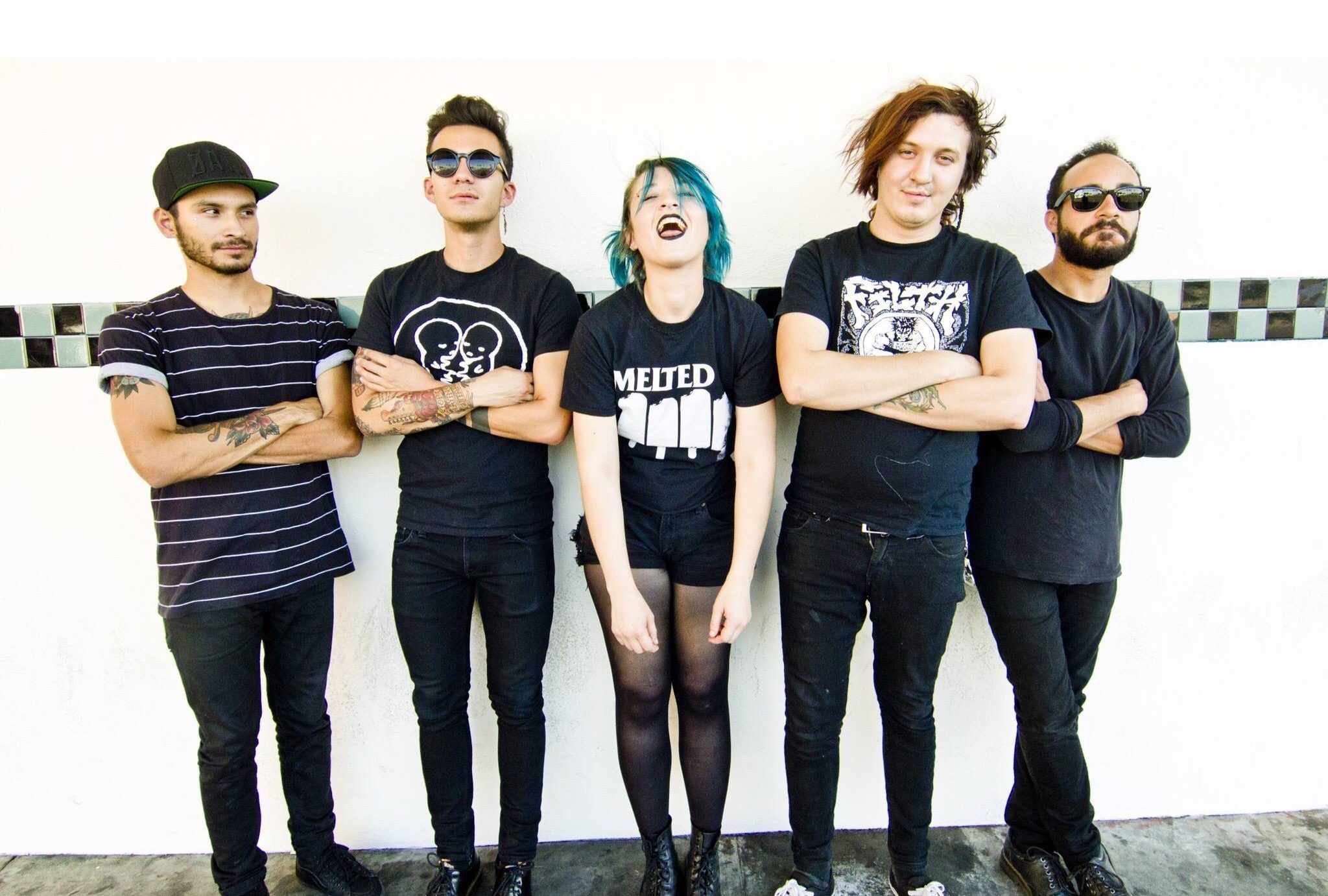 Pity Party have been tearing up the local California rock scene with their infectious brand of indie punk, which is captured perfectly on their debut full length record Gnarbage. The record features distorted guitars, pulsing bass tones, and sleek vocals that perfectly express the DIY essence of the band. Pity Party manages to make even the most depressing lyrics catchy. Vocalist Sarah Levy's sarcastic delivery throughout the record is unique and an absolute joy to listen to. Even though the lyrics on Gnarbage tread into dark territories, the music surrounding them is still so upbeat that you will still be singing along to every word.
Pity Party is truly a band about embracing yourself and giving a giant middle finger to society's standards, with vocalist Sarah Levy adding, "In any community that struggles with acceptance from society, folks can be made to feel isolated. I know we've all felt it at some point or another; that need to closet our queerness at the convenience of others. Our music is about expressing yourself without restraint, about finding a home in your community and with your friends if you were never given a chance to while growing up. We write so that no one is alone in their pain. This existence can be chaotic to navigate, but we promise that you'll never be alone and you'll never have to hide any piece of yourself. To us, you are beautiful. To us, you are loved." 
—
EXNATIONS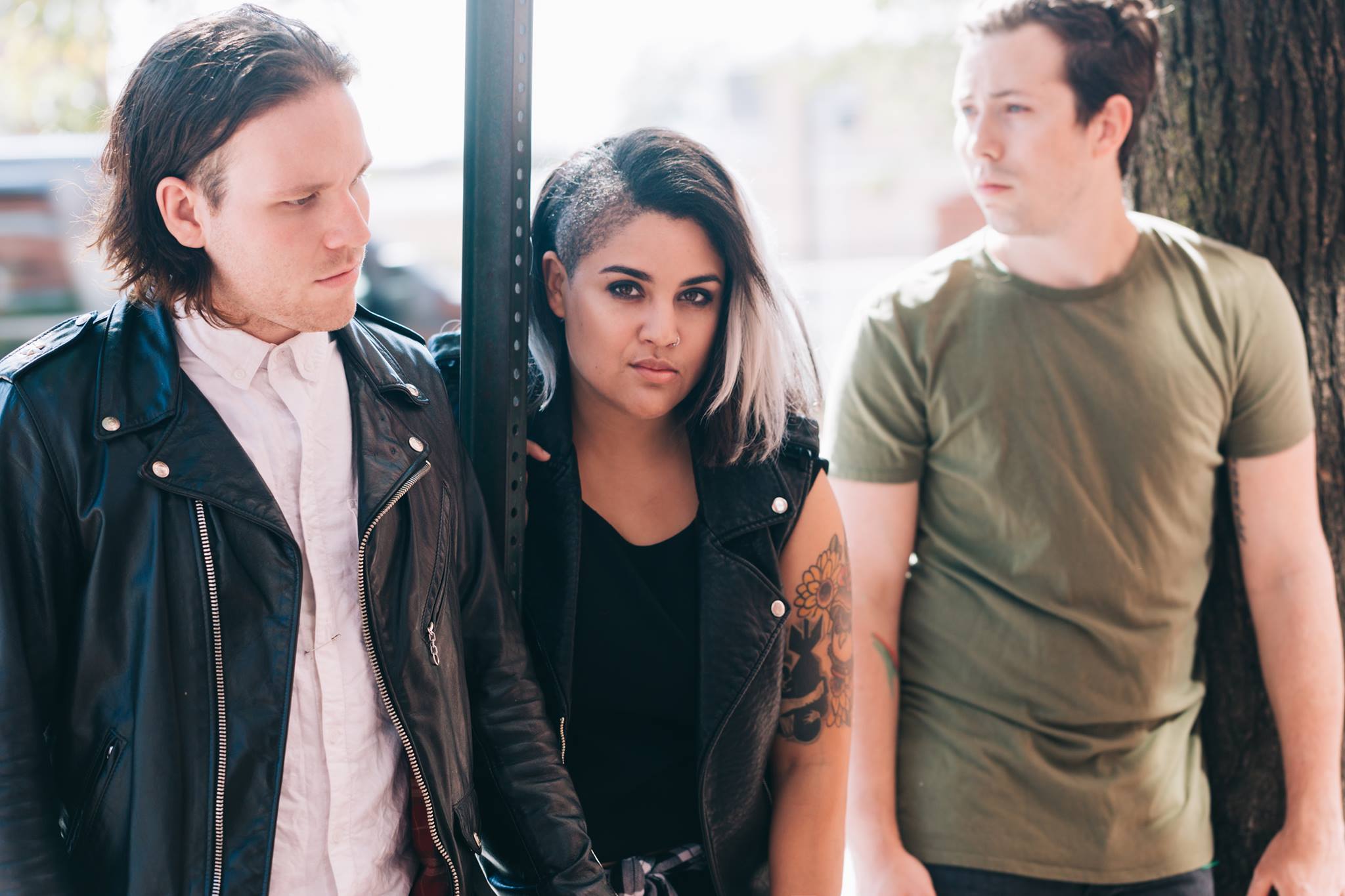 Washington, D.C.'s EXNATIONS may not initially be on people's radars when discussing some of the finest LGBTQ+ musicians currently around. With openly queer drummer Taylor Hughes in the mix though, it shows that queerness can come in many forms and shouldn't ever be forced to fit other people's expectations. EXNATIONS specializes in radio friendly alternative pop jams that will easily stay stuck in your head, with their song "More Than Four" being prime evidence of this. The song's smooth vocals that soar throughout the song mixed in with catchy synth lines and ready-for-airplay production make EXNATIONS sound absolutely huge. They should immediately be placed in rotation stations alongside acts such as Imagine Dragons and OneRepublic and if they aren't at some point, it would be a damn shame.
According to Taylor, "Through my dedication and passion for music, I personally strive to shake up gender norms in a field that is mostly dominated by men. The band in general aims to create multi interpretational music that everyone can relate to. I hope it is able to touch the queer community as well." 
—
Valleys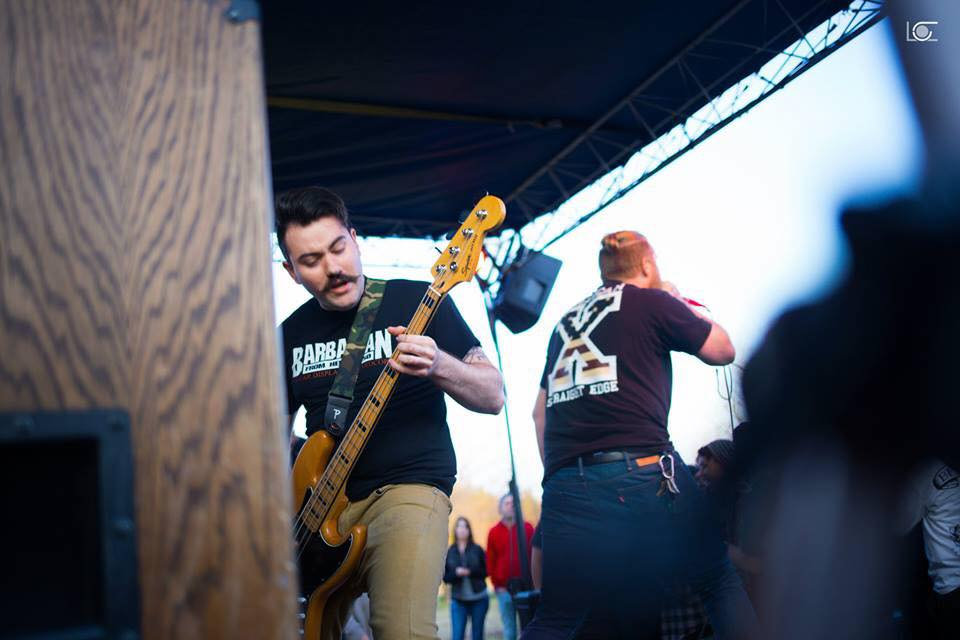 Valleys is a melodic hardcore band based out of Lawton, Oklahoma and they are currently one of the bigger bands in the Oklahoma hardcore scene. Valleys play music akin to acts such as Blacklisted, Have Heart, and Defeater. Their lyrics focus on themes pertaining to mental health and experiences with depression and anxiety. Queer representation in heavy music in particular is extremely rare, which is what helps make Valleys such a breath of fresh air in the hardcore scene. The fact that the band still plays thought provoking music that will have you two-stepping and moshing for days also helps make Valleys a must-hear hardcore band.
Bassist Anthony Clark hopes that his involvement in the band can help influence the queer community, saying, "Queers are still marginalized, even in the DIY scene. It's important to see queer people in bands because it's empowering to them. Like if I can make a difference as a queer person in the DIY scene, anyone can." 
—
Spur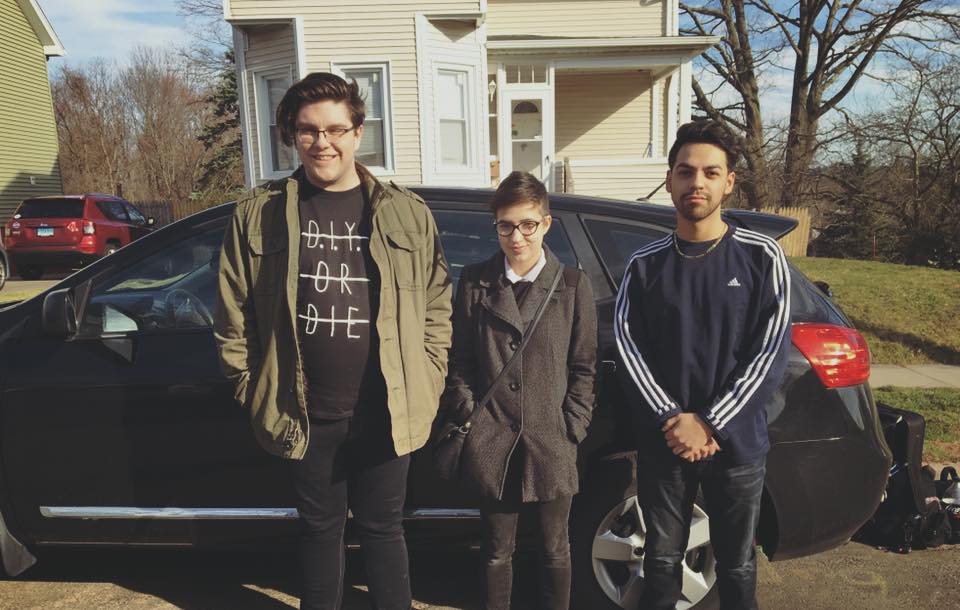 Wilkes-Barre, Pennsylvania's Spur have recently started to break out of their local scene and are proving they are a band to watch out for in 2017. The band already has tours with acts such as Hopeless Records' Young & Heartless under their belts, and their split with Superheaven's Jake Clarke is an early bright spot this year that deserves your attention. Spur's unique shoegaze influenced take on punk is an absolute joy to listen to and should resonate with many listeners. The band even branches out to hardcore influences on their song "Freeze," which is quite possibly the hardest non-hardcore track of 2017. Seriously, the mix of blistering screamed vocals with a dreamy chorus is absolutely breathtaking and will keep you on your toes throughout the entire track.
Guitarist/vocalist Toni Pennello says, "While the subject matter doesn't show up in a lot of my lyrics, I, as well as my bandmates, are pretty outspoken about the topic of being queer in the scene. I really hope that our existence as a primarily queer band will let other queer people that they exist. I'm gender-fluid, and personally I experience erasure on a daily basis to the point where it's discouraging and depressing. It's horrible to know something about yourself, and to feel like it is a central part of who you are, and to have the majority of the people around you either fail to understand it, fail to even try or to flat out deny that it is valid. That's my identity. It is so important. What I hope is that people see an openly queer person such as myself with a platform to talk about it, and know that there are people on their side who understand their identity and are willing to fight for it."
—
Trashy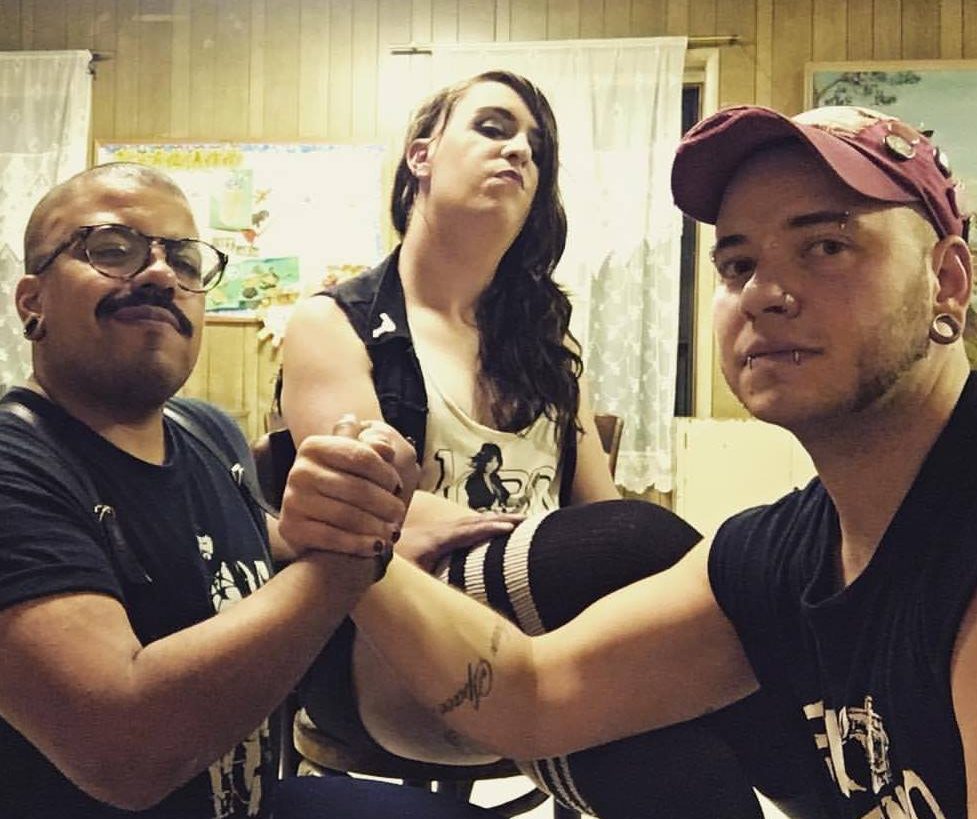 Trashy, the self-described Transcore band from Brooklyn, are quite possibly the punkest band that you've never heard of. The band's music is raw and gritty, with lyrics focusing on what it's like to be queer and trans and the issues facing these communities, in addition to issues facing society in general (although they do have at least one song about cats). They may not be the most accessible band on this list but their music still rips. Trashy's take on punk is so fun and energetic that you will be dancing in your seat, no matter how raw they get. Trashy have been granted many unique opportunities during their existence so far. They played Punk Island Fest in Staten Island last year alongside acts such as After The Fall, The Moms, and Lost In Society, as well as having the chance to open for legendary hardcore band Choking Victim's reunion show late last year in Brooklyn. Not bad for a raw, queer punk band. 
—
FLOODS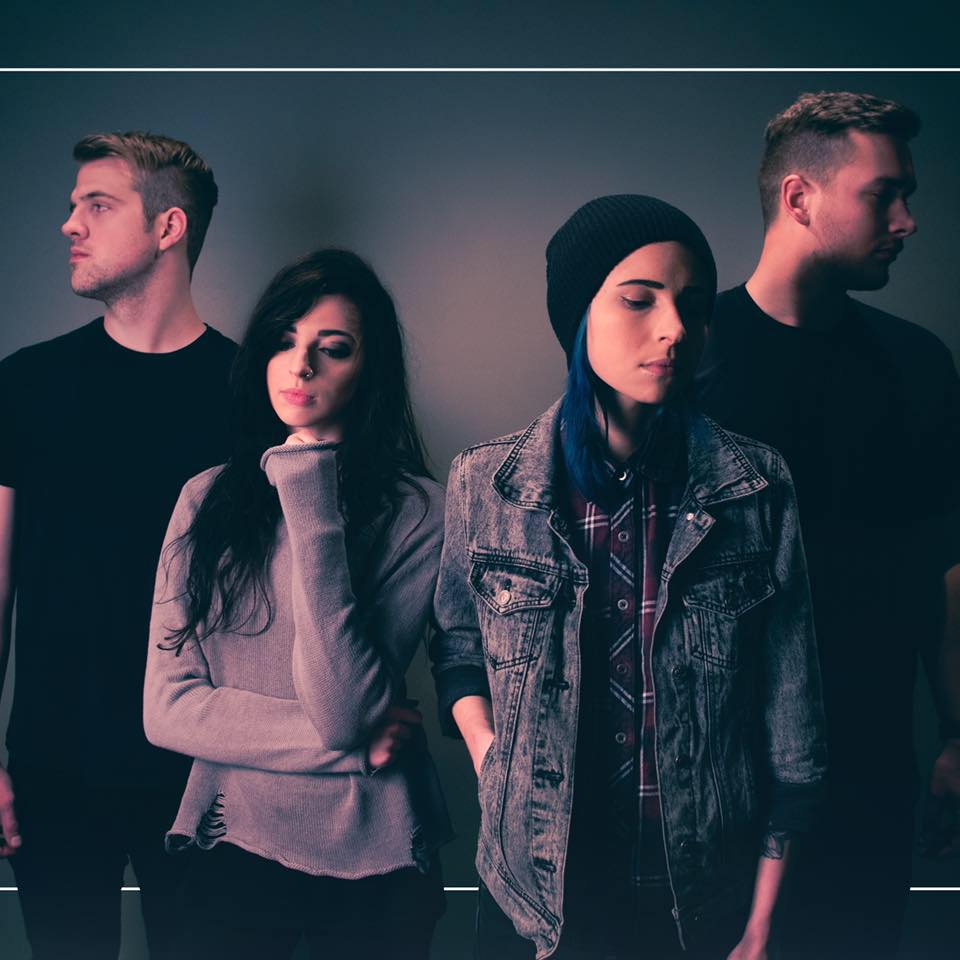 InVogue Records' newest signee FLOODS (formerly known as Mirror Eyes) is a young alternative band based out Nashville. Although their previous music has a very dark edge towards it (think a heavier PVRIS), the band promises that their new material will have a "cleaner sound" to go along with their name change. One listen to their single "Hold Your Breath" will make you realize just how tight FLOODS' sound is, so young into their career. Every crescendo in the song hits at the right time, starting from the quiet build to the absolute monster of a chorus. The previously mentioned chorus is a unique mix of brooding and catchy that must be heard to truly believe. It will be stuck in your head for days. Both frontwoman Jess Coppens and drummer Emily Prather are out as members of the LGBT community, which has been a topic in the band's music before. Jess has mentioned in a previous interview that she writes about overcoming personal issues that have plagued her, including the challenges of being queer. Fans both new and old should be very excited with what FLOODS have in store for 2017, as they are a very talented young group with loads of potential to impact the queer community. 
Tags:
Allison Weiss
,
EXNATIONS
,
FLOODS
,
insignificant other
,
LGBTQ+
,
Like Pacific
,
Pity Party
,
PWR BTTM
,
Spur
,
Trashy
,
Valleys