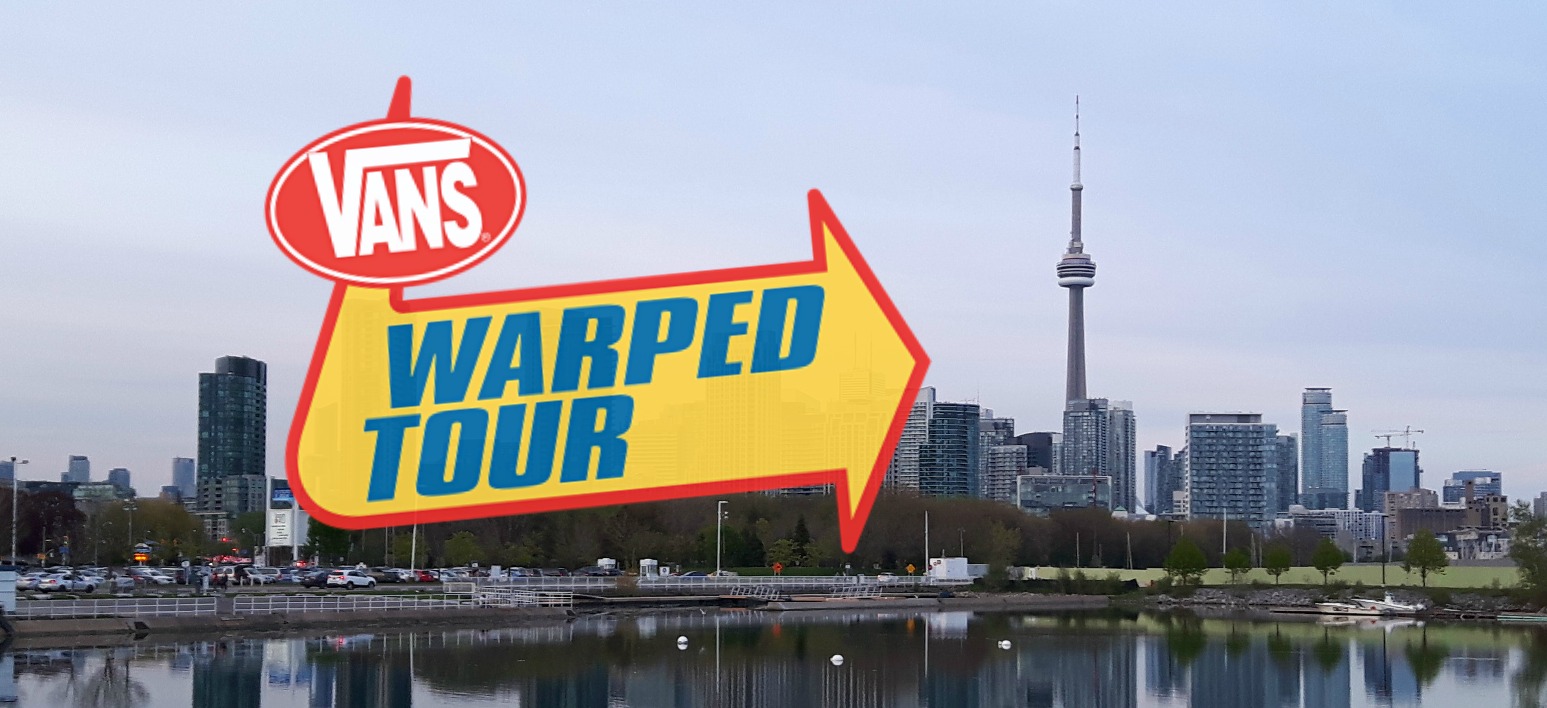 There are a lot of differences between Canada and the States (for one thing, my country's leader looks like a Disney prince and yours…doesn't), but one thing I've noticed as a music fan is the contrast between concerts in Toronto and those I've attended stateside. On the superficial side, you guys get more awesome tours than we do, but regardless of lineup, shows in the US seem more organized—security is more on point, doors open on time, food options are more exciting, and merch is plentiful (not to mention cheaper). The differences never seemed that obvious until I started comparing the same event in both countries.
Case in point: Warped Tour.
My first Warped was in Toronto in 2010. Not knowing what to expect, I showed up an hour after doors and ended up missing We the Kings (which was particularly distressing since I was wearing a WTK t-shirt at the time). Apart from that, it was a good experience: it was the first—and only—time I saw Sparks the Rescue live, after spending months jamming to "We Love Like Vampires". I had just started listening to Breathe Carolina so I was thrilled to line up for their meet & greet and since You Me At Six was supposed to be playing on the stage across from the BC tent, I figured I'd get to enjoy two bands at once. Unfortunately, YMAS swapped times with Hey Monday (2010-Sam didn't see the appeal of Cassadee Pope) and I was so disappointed; I made up for it by being front row for YMAS a couple of years later.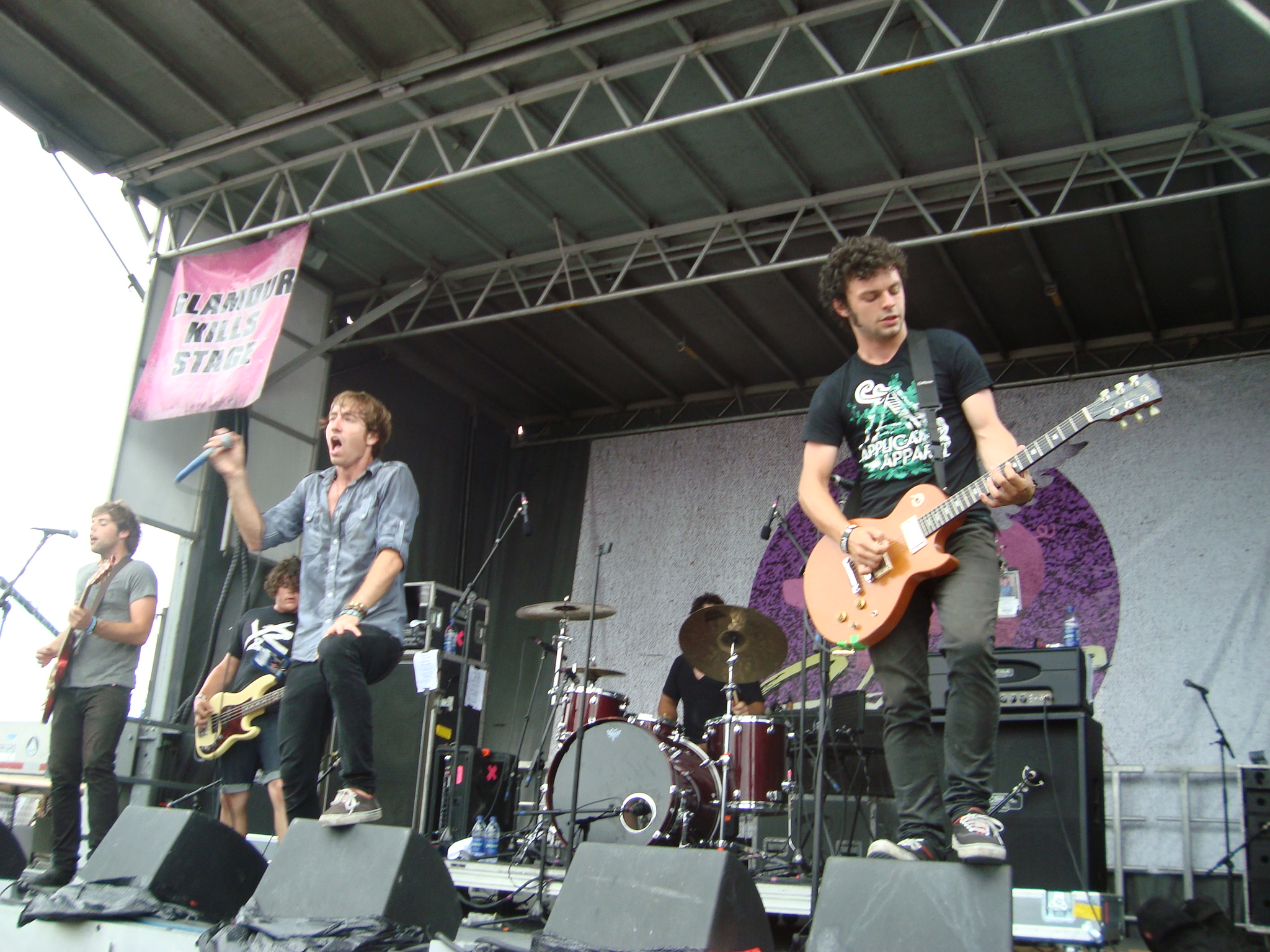 At some point it rained (that would be a standard feature of every Canadian Warped date I attended, especially 2012 when a thunderstorm forced the crowd into the nearby amphitheatre for an hour) and it soaked my Converse through. I ate a blue slushie and paid way too much for a hot dog and somehow managed to avoid melting in the sun. In 2011, I wasn't so lucky and ended up with mild sunstroke, but all it took to cure me was two Advils and an Every Avenue set.
So far so good, right (apart from the sunstroke)? But Warped in Canada isn't all sunshine and slushies. In Warped's defense, it's hard for them to bring the whole festival across the border just for a day; according to an episode of Warped Roadies, there's an entire separate truck to bring essential equipment over here while everything else is left behind (or accidentally forgotten). So while I understand that it's complicated for them, it's frustrating for us Canadian fans. There's not knowing whether or not a band you want to see is going to make it over to the great white north—in some cases, it's because they've been banned for previous offenses (The Used) or because the Toronto date was scheduled on the Fourth of July and border crossing was a nightmare (this actually happened in 2014).
Because only about half of Warped is brought over to Canada, we end up missing out on some things that Americans take for granted: a lot of merch is left behind in the States, and the stuff that does make it across usually undergoes a price adjustment to make up for the conversion between US and Canadian dollars. I get that transporting all the bands and equipment is expensive, but all I want in life is to pay $5 for a CD instead of $15. And the last couple of years, hoping for early entry by donating to the Canadian Feed Our Children NOW initiative didn't really work out—probably from a lack of organization on the Canadian side, since the tent wasn't even set up properly—so instead of skipping the line, we ended up standing in the same general admission line as everyone else for just as long, only with the weight of canned beans on my shoulders.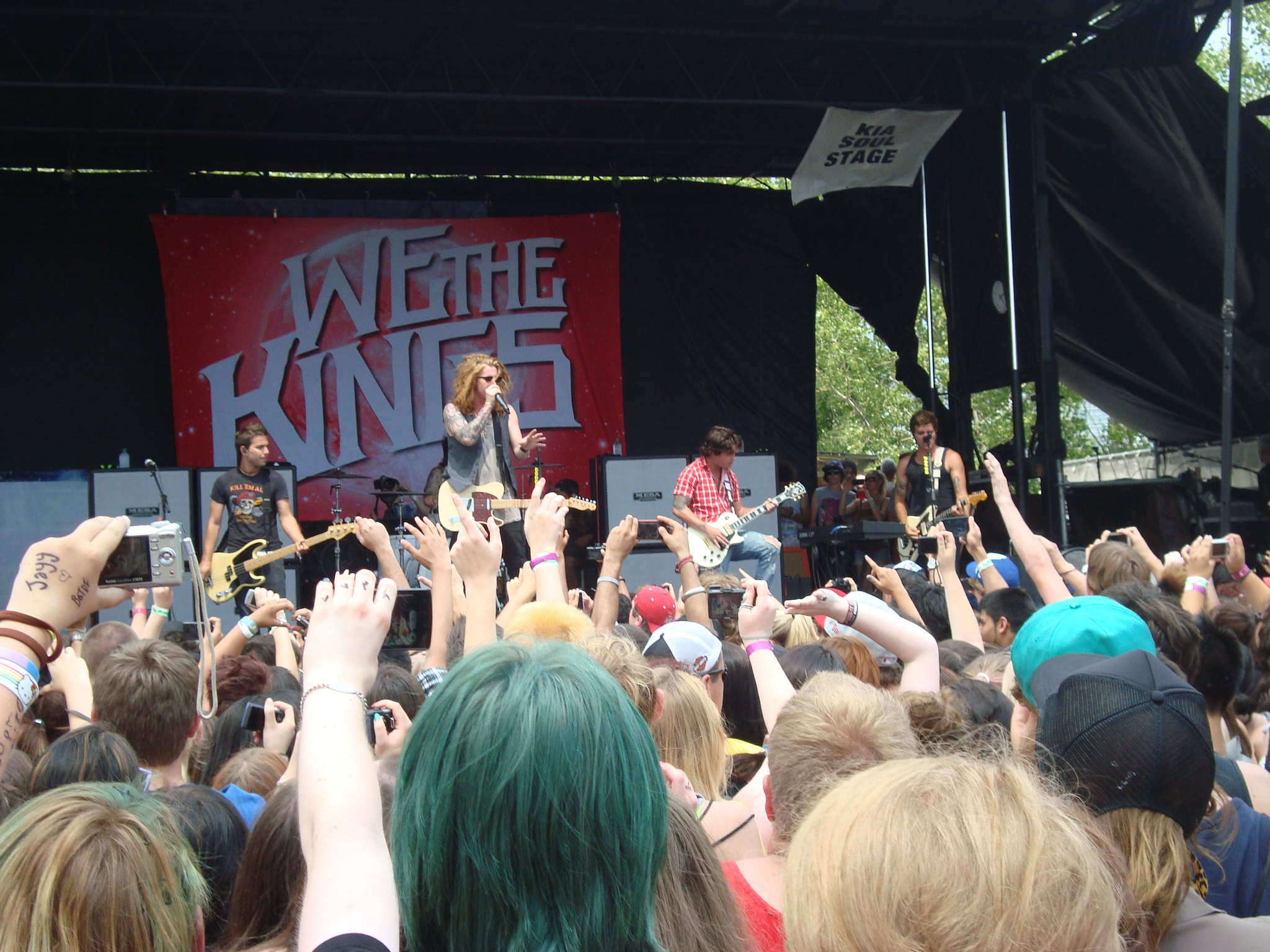 And here's the hurtful part of Warped in Canada: sometimes the tour skips you completely.
The Canadian dates have slowly disappeared, can we put out an APB on them? One year the Vancouver date was gone; eventually Montreal vanished, and then, last year, Toronto went bye-bye—making Warped a US-only festival. Admittedly, Toronto has also lost a handful of other festivals over the past two years (Riot Fest was another one that hurt), so maybe it's our fault, but it's still such a disappointment to read a tour routing and realize that there are no dates near you. So, with no love for Toronto, it was lucky that I happened to be in Chicago for their date last year, and it felt like a whole new festival.
There was a bus that a) took us to the venue from the city center and b) waited there all day in case we needed a place to sit. The schedule was set up and ready to go so that by the time I got in—only a few minutes after doors officially opened—I could easily grab a paper copy and start planning my day.
All the merch I'd seen online was available (and then some!). There were a handful of food trucks with a variety of choices instead of the same pizza and hot dogs I'm used to. I bought a giant cup of pop with unlimited refills for $8—something that's not even an option at home!
Even though the venue was totally new to me, I had no trouble navigating it and finding my way around to all the stages. The last time the tour actually dropped by Toronto, they changed the layout from the previous year, and I got completely turned around when I couldn't find the main stage. But at Chicago's Hollywood Casino Amphitheatre, I weirdly felt more relaxed and at home than I usually do at a festival.
I'm also pretty sure I saw more bands last year than I ever have before at Warped Canada: Good Charlotte, Mayday Parade, Young Guns, Sum 41, The Maine…the list goes on. Whether it was because of how well organized everything was, or because all the bands on the lineup actually showed up, I'm not sure—either way, I barely had a chance to sit down.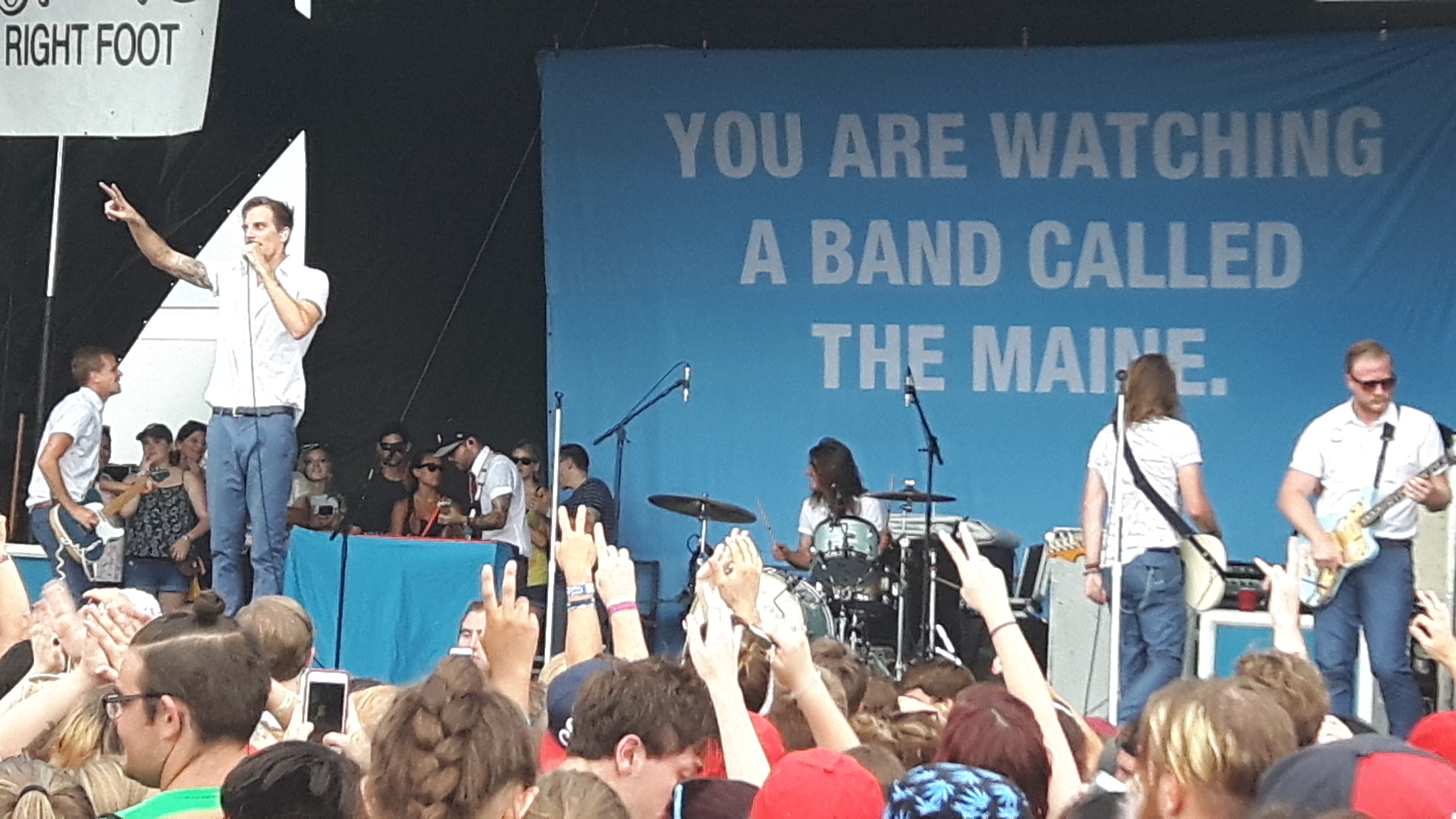 And miraculously, the sun lasted the whole day, the rain only coming down when I was safely ensconced in a cab back to my hotel. I know the US can't control the weather (unless you guys have some sort of powers that haven't crossed the border yet), but I was still shocked that I avoided getting drenched. Sure, I broke out into a sweat just by sitting still in the shade—it was almost 100 degrees, after all—but I'll take being hot and sticky over being cold and wet any day.
Between the bands, the merch, and the general excited atmosphere, I feel like I hadn't really experienced Warped until I made it across the border for a stateside date. The festival skipped Toronto again this year, and I couldn't really justify heading to Buffalo for less than 24 hours, so instead I trolled instagram for pictures of other people having fun, and hoped that next year Kevin Lyman and Co will remember how much Canada loves rocking out at festivals too.
Tags:
2017 vans warped tour
,
idobi Warped Radio