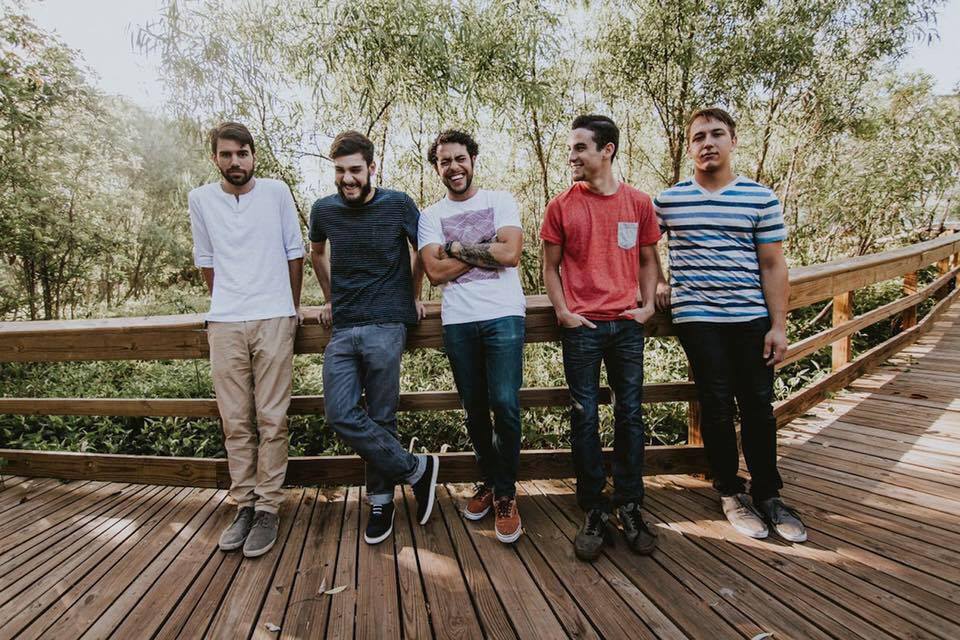 If you needed new tunes in your life, Orlando's Raising Cadence is saving the day. The band will drop their second EP, Take Me Higher, this Friday (10/27). Formed by long-time friends, their musical chemistry has them on a trajectory straight to the stars.
The band sat down to tell us the story of their career so far, from solidifying a line-up to writing their second EP. Find their guest post below, then grab the new collection, Take Me Higher, as soon as it hits shelves.
—
Raising Cadence wasn't fully formed when we first started recording our debut EP, Northbound, back in January of 2014. Sam, Miguel, and Andrew had already recorded "January Rain" and "Put a Lid on It" before meeting Ron and TJ. We actually had a bit of trouble finding a drummer at the time before meeting TJ so we had our friend, ex-band mate, Cesar record drums for those two tracks and they finally came alive. Not to mention we finally had a frame of reference to show any new potential drummers what we were really going for.
We found Ron and clicked with him instantly. He was the first actual bassist we had managed to find that was our age and liked the same style of music we did. He was immediately in the band and we began practicing at Ron's house in his garage. After finding TJ through a craigslist ad that we posted, we were interested in seeing what this guy could bring to the table. When TJ showed up to our first full band practice in Ron's garage and we showed him the pre-production version of those 2 tracks, he really dug it. We jammed those 2 songs all night and it felt good. Like really good. At that point I think we all felt that this was a good dynamic and we ran with it.
We continued to write and mess around with old song ideas under this new dynamic and what came out was something really organic and different from what any of us had ever done in previous projects. The track, "Gypsy Danger" was definitely the first song we all wrote together as a full band and it really paved the way for our sound going into the future. It was hard hitting at parts and airy in others. It had vocals layered on top of vocals and it built up into a climax that brought kind of a nostalgic vibe to us. We found a sound we could really work with. It was amazing to finally have an identity as Raising Cadence. A couple songs later and we had our first EP. The Northbound EP.
Going into our second EP, Take Me Higher, the five of us have grown together tremendously as a band. We kept jamming and writing so much that we ended up with a wide selection of songs to choose from. We wanted to highlight the strongest songs out of the group. So we took the songs we felt really captured an array of different genres within our sound but still brought a similar theme to the table. "Take Me Higher" has a fun, funky vibe but with a edginess to bring it back to our sound. It being the title track it had to really balance the rest of the record. After that is, "Never Tell Me The Odds" which brought rap into our rock sound. Then we have "Fallen Not Forgotten" which is definitely the softest song we've ever put out. Fallen has all kinds of layers from glockenspiel to sleigh bells and has more of an emotional feel to it. We also have a song with some Latin sounds on it from using a mix of percussions like bongos and claves and is a very dancy track to add to the bunch. Finally, our last track Said & Done is a pretty straight forward rock song with some of our rowdiest moments on it. It builds up with a climax that we feel leaves you wanting more and brings the whole thing full circle.
We couldn't be more excited to share with you all what we feel is our most mature work yet and we are even more excited to continue this journey to witness what the next 3 years will bring to us.
Tags:
Raising Cadence
,
Take Me Higher