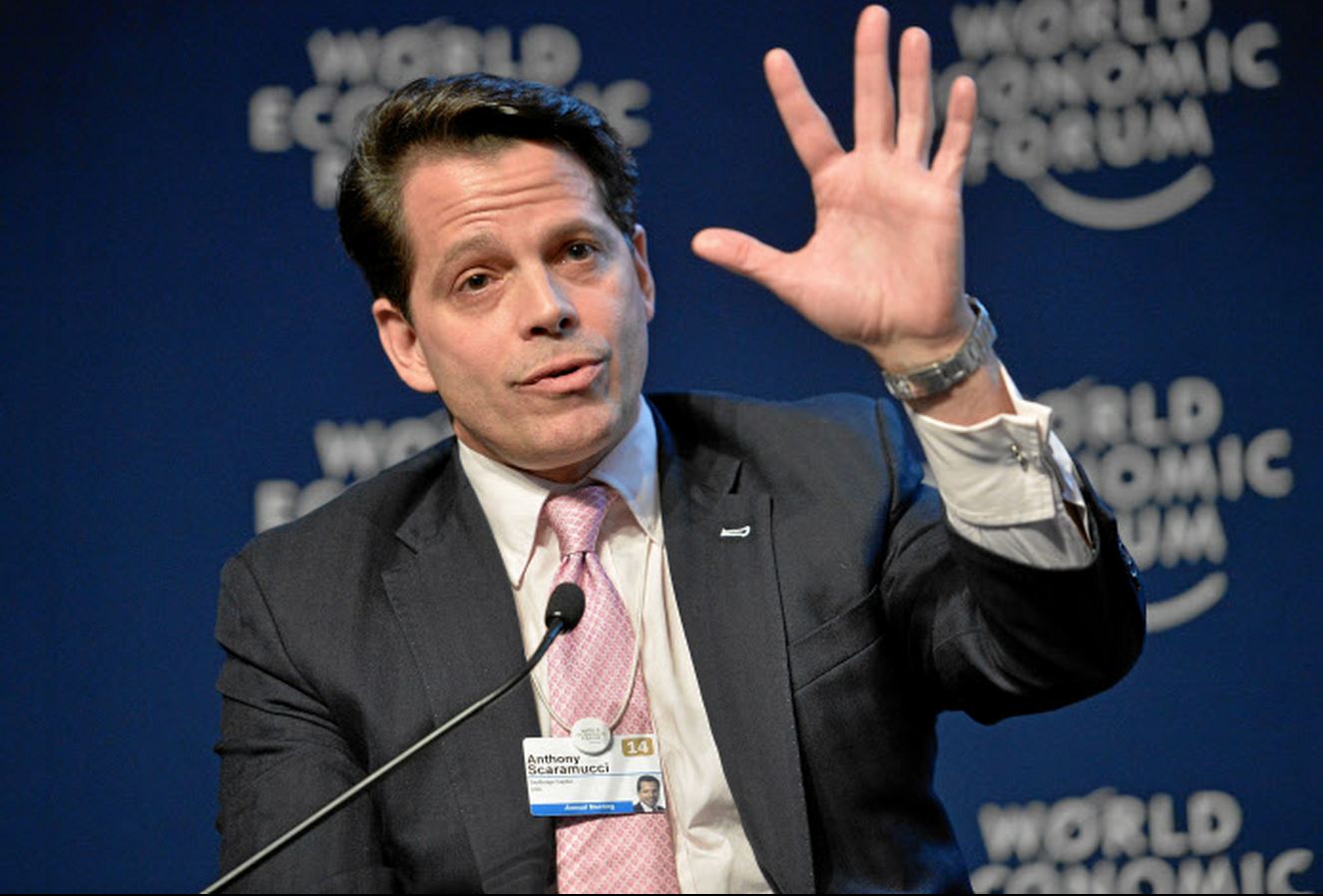 The revolving door that is the Trump Administration's cabinet members never seems to stop revolving—which is part hilarious but also part terrifying. After ten whole days, the problematic communications director Anthony Scaramucci was nixed from his role, marking the fourth cabinet member to leave their position at the White House following Sean Spicer, Reince Priebus, and Michael Flynn.
Obviously, nothing in life is guaranteed, but holding such a prestigious position for only ten days!? Milk can last longer than that. Hell, even Tinder hookups can, too. The list goes on and on…but what about when it comes to pop-punk? A scene that can have a reputation for a number of short-lived moments and passing trends still manages to have some occasions where they outlive Scaramucci, and here's a look at the best.
Driving Warped Tour's Route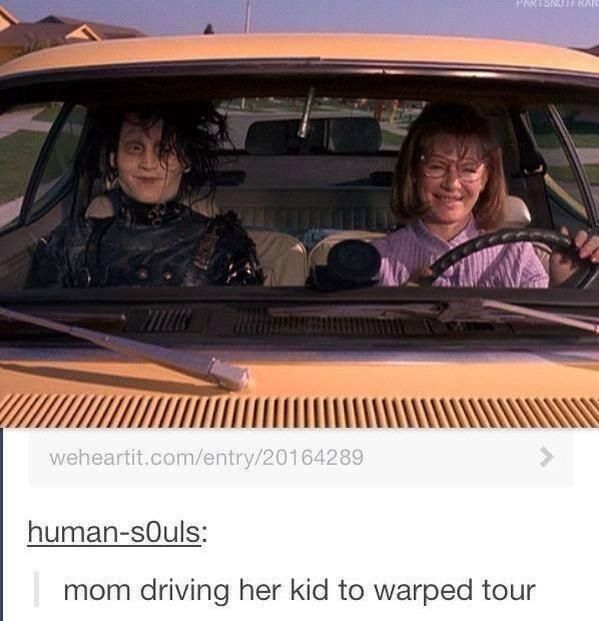 Warped Tour hits every major market; with over 30 dates spanning across two months, it's hard to miss anyone. Luckily, this means that there's a ton of chances to catch your favorite band in a city near you, but we never seem to think about just how much it must suck to travel across the country that quickly.
The bands are used to it, and most probably have bus drivers anyway. But, for us common folk, if we were to drive the route of this year's Warped Tour straight through, we'd be on the road for roughly 246 hours, amounting to just over ten days. And still just barely longer than Scaramucci's tenure.
—
The Time Spent Watching A Dude Sing
Silverstein On American Idol
There's no question that American Idol goes down as one of the most iconic reality shows ever created, and the fact that Silverstein gets to be a part of that history makes it all the more legendary. In 2006, before viral sensations were really a "thing," a screamo bro by the name of Ryan Hart took the show's audition stage by storm as he belted out a rendition of Silverstein's "Smashed Into Pieces." The judges gave him a resounding "no" to Hollywood, but the performance lives on—the combined time spent watching his clip on YouTube exceeds 350 days—surpassing Scaramucci's run by quite a lengthy amount.
—
A Saosin Vocalist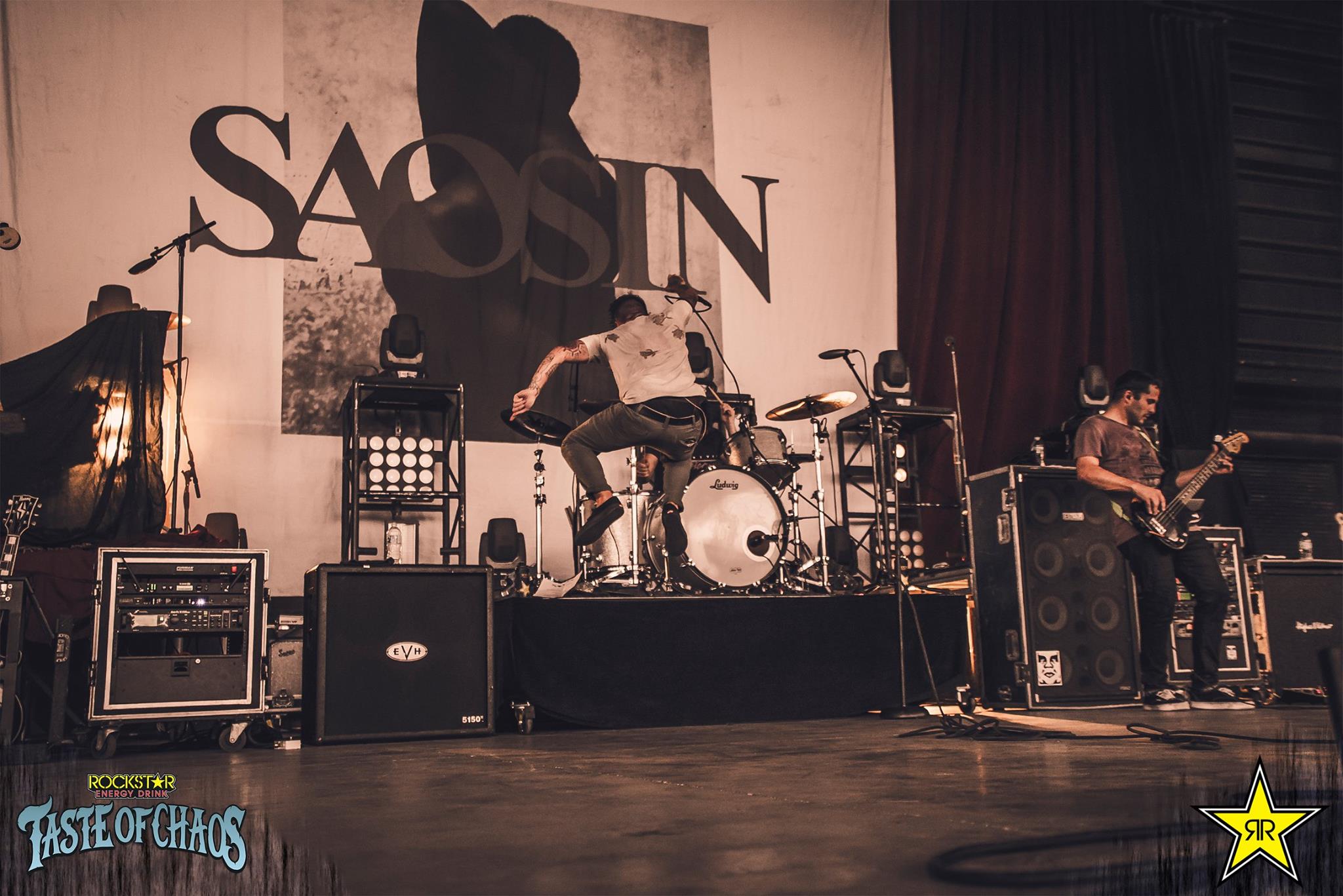 Everyone knows that Saosin has a wacky band history, but we have to look at things now in the present day. Sure, vocalist Anthony Green left after the band's first EP, and succeeder Cove Reber left after their second full-length, and Tilian Pearson was sort-of-kind-of their singer but not really, but now, Green sits atop the Saosin throne as the frontman once again. And they even released an album last year! Maybe Trump should take some notes?
—
Good Charlotte's #1 Reign On TRL
Now that TRL is officially coming back, it's exciting to wonder whether it's got what it takes to actually be relevant in a YouTube driven society. Unfortunately, pop-punk's domination on TRL is probably something that's going to stay in the past.
Sum 41, Yellowcard, New Found Glory, Simple Plan, and Blink-182 all had impressive track records on the TV show, but none of them ever came close to what Good Charlotte accomplished. With a combination of six music videos ("Predictable," "Girls & Boys," etc.), the band nabbed the number one spot for a total of 45 days, while "The Anthem" had it for 22 of them. This means that Good Charlotte are officially more successful than a government official, and rightfully so.
—
Hawthorne Heights Vs. Victory Records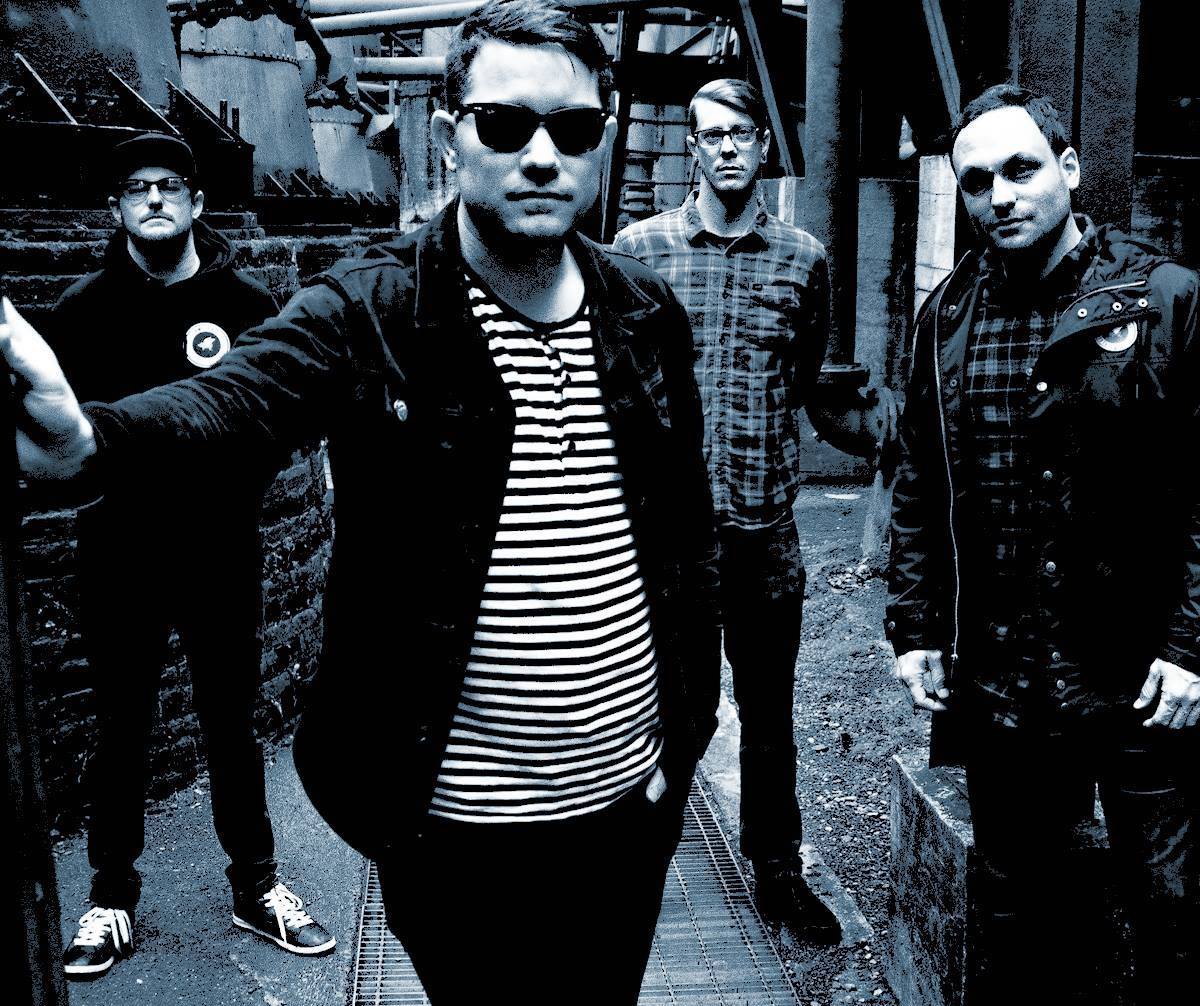 There are feuds, and then there are feuds—and the one between Victory Records and Hawthorne Heights seemed like it was straight out of a WWE episode. This wasn't just a dispute that was settled quickly, even if it may have appeared so; it followed the band for nearly two years as they attempted to break free from Victory's clutches, citing abuse and general breach of contract. Plus, the whole "hide Ne-Yo's album in stores so Hawthorne Heights' is more visible" probably didn't help Victory's case.
The good guys won in the end: Hawthorne released their last Victory album in 2008 and they've since gotten better with every new release.
—
New Found Glory's Discography, Listened to 24 Times
New Found Glory are one of the most prolific bands that pop-punk has ever seen, and after over 20 years as a collective, they're still going strong. As one of the godfathers of a catchy pop-punk chorus, it's safe to say we've all had them on repeat at some point or another. Taking into account nine full-lengths, a live record, a greatest hits, three cover albums, and three EPs, you only need to listen to it all 24 times in a row in order to trump the last communications director's time in office. So, a typical summer.
—
The Neon Trend
When was the last time you heard a band get described as "neon"? It sounds silly, and neon obviously doesn't have a sound, but there was a time when you could call a band neon and someone knew exactly what they were in for. Bands were usually decked out in bright colors for their promo pics, and their music videos almost always had to have a part where everyone gets doused in paint.
We were all relieved when this pop-punk (emphasis on the "pop") sub-genre hit the road, but we give credit for sticking around longer than Scaramucci.
—
Sidekicks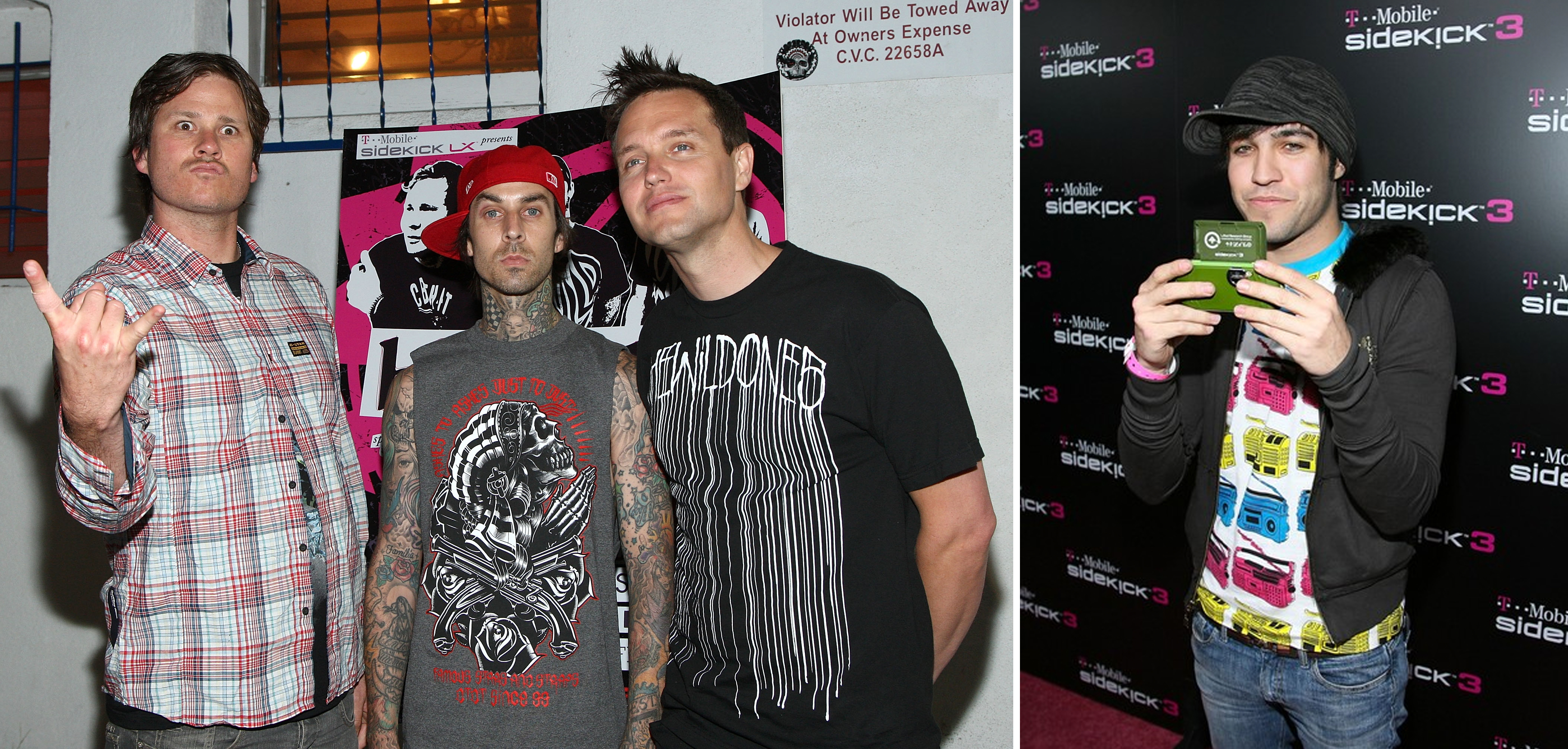 Sidekicks were a staple of scene culture back in the mid to late 2000's. Between its ultra rad flip screen and the Sidekick-exclusive personal blog site, Hiplog, it was naturally a device in use by a ton of bands—and it even sponsored Blink-182's reunion tour in 2009. The trend came and went, but it gave us a good couple of years that our hearts will forever cherish.
American Idol
,
Anthony Scaramucci
,
Good Charlotte
,
Hawthorne Heights
,
New Found Glory
,
pop punk
,
Saosin
,
Sidekick
,
Silverstein
,
TRL
,
warped tour