Well, SPX 2016 is over and Lauren (my lovely lady-friend) and I are back home and enjoying all of our loot. We're both feeling what many who attend each year likely feel afterward; loads of inspiration, lingering excitement from the convention floor, and an overwhelming happiness for a community that supports, accepts, and appreciates all kinds of independent artists and fans.
This was my third year, and Lauren's second attending SPX in Bethesda, MD. Our own Cindy Tenicela actually introduced me to the convention back in 2012. My touring schedule doesn't always allow for things like this, but when the stars align I take full advantage and dive in headfirst. The line up this year had a great mix of names and titles we recognized and a plethora of the new. One thing I love about SPX is finding those new artists; one print or comic catches your eye and you want to know everything and get your hands on the whole back catalogue.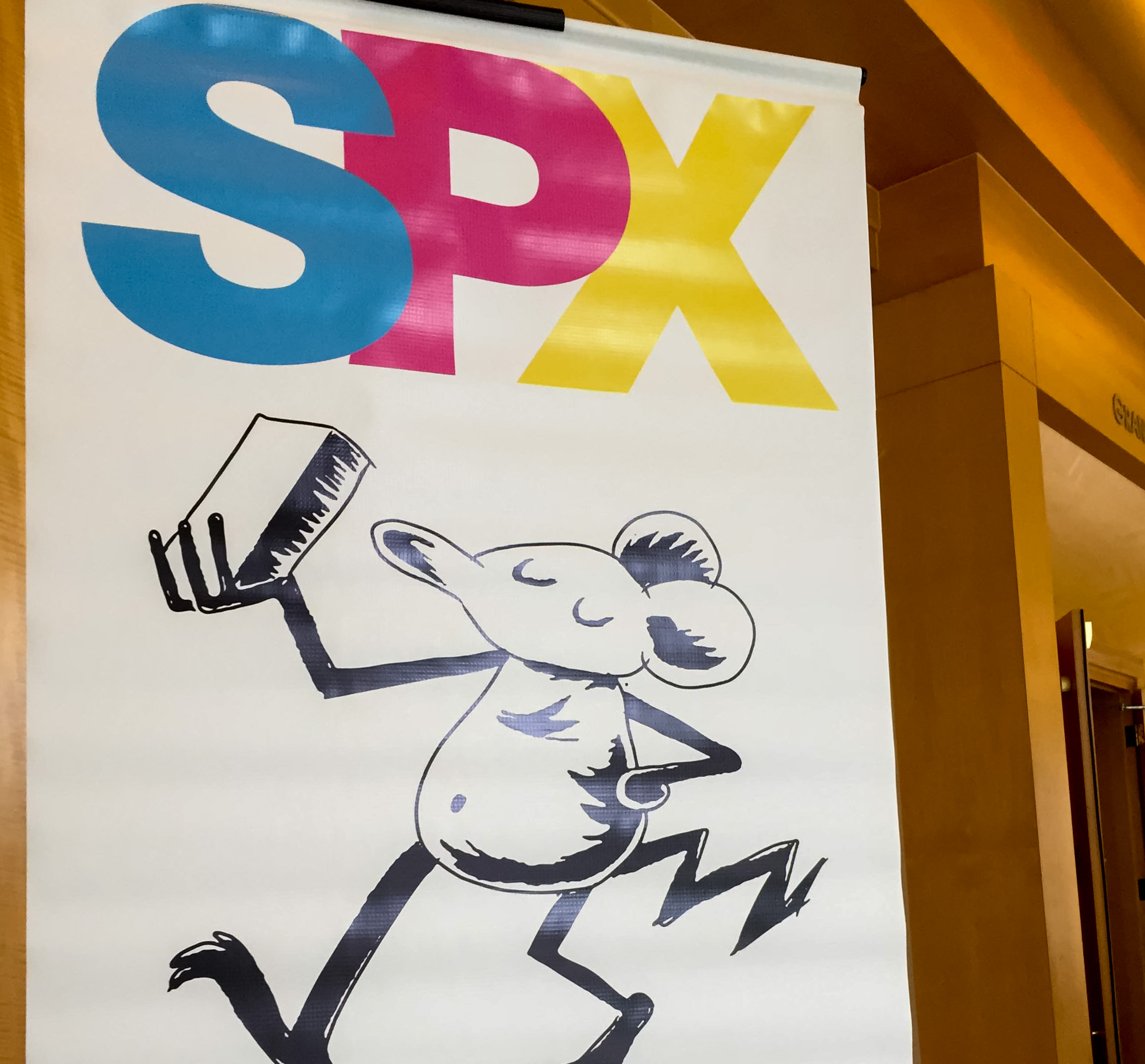 Once you get on the floor, you really just have to give yourself an initial lap or two to get a feel for everything. It's overwhelming; there so much going on, a flurry of people bouncing from table to table, cool art everywhere, it's a total sensory overload! We started at one corner and zigzagged the isles to the other side of the hall trying not to miss a table. There is always a list of must-finds for me when attending SPX, people I know about and things I want to track down first. The stuff I know I'm after! SPX is kind enough to release the table layout in advance so you can plan accordingly for stuff like that. It just so happened that three of the artists on my list were all sharing tables next to each other, and they all had new work too!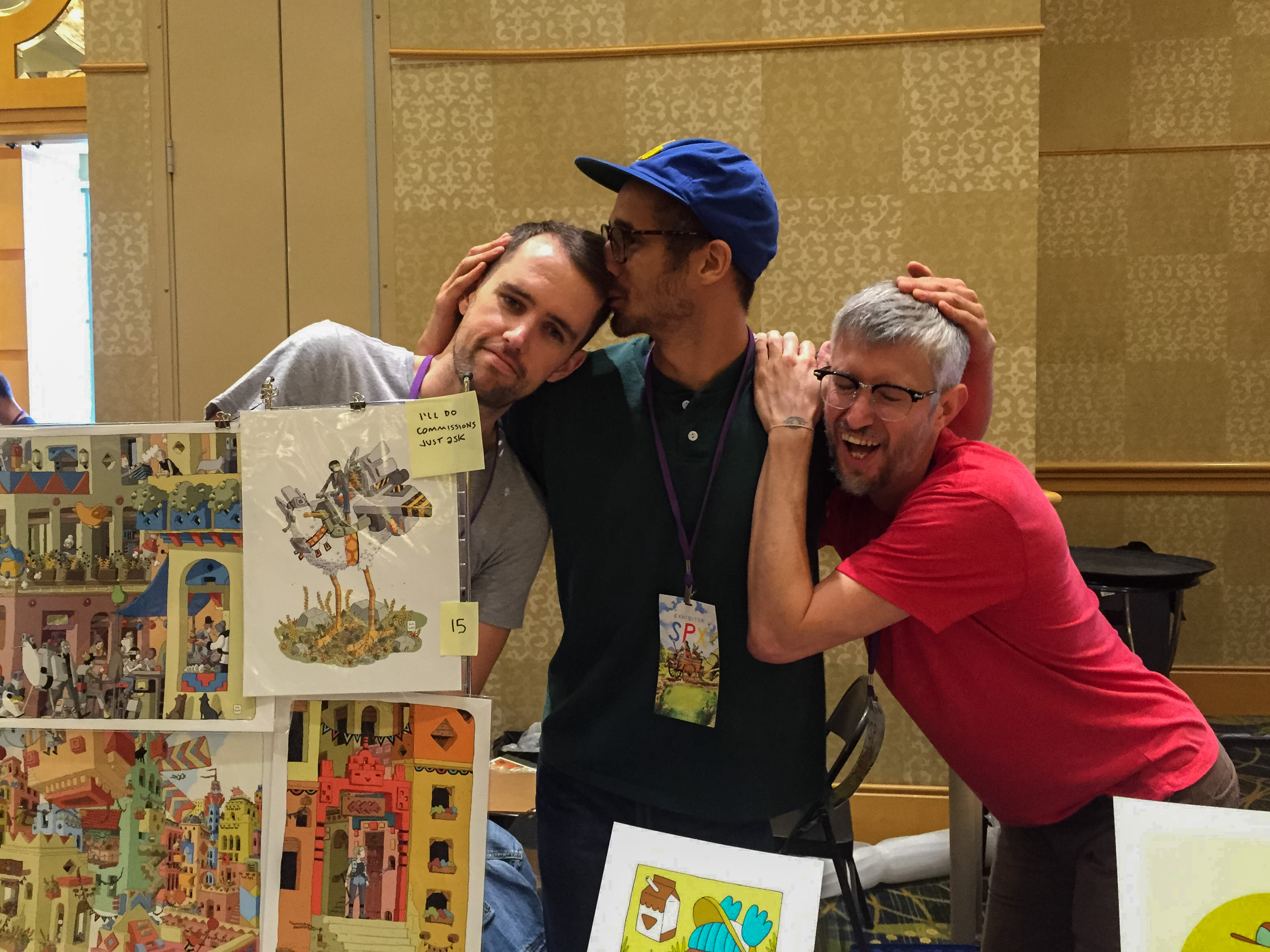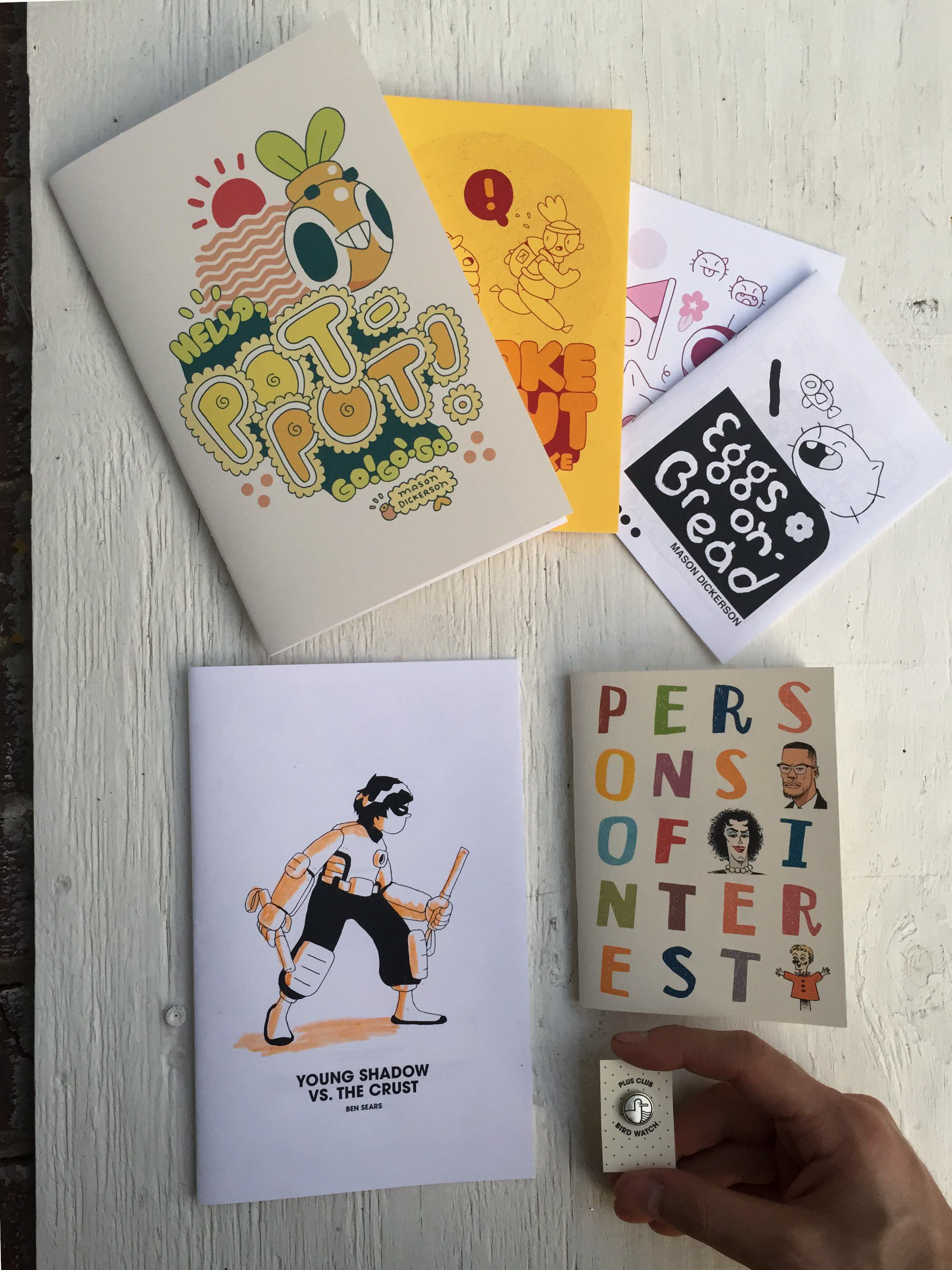 If you follow me on the internet at all, chances are you have seen me mention some of these guys in some way before, Ben Sears maybe more frequently than others recently. He has recently released an incredible book published by Koyama called Night Air; a full color adventure set in his ever-growing Double+ universe. I seriously can't get enough of it, and I love that it now has the full color treatment! He also debuted a new self-published mini this weekend called The Shadow Vs. The Crust, which is about a quirky crime fighter. I picked up a copy of that and Ben's shiny new pin, Bird Watch too. Did you know Ben also plays in the band Xerxes? I hear they have new stuff in line! Go see them on tour when they come to your city and/or town!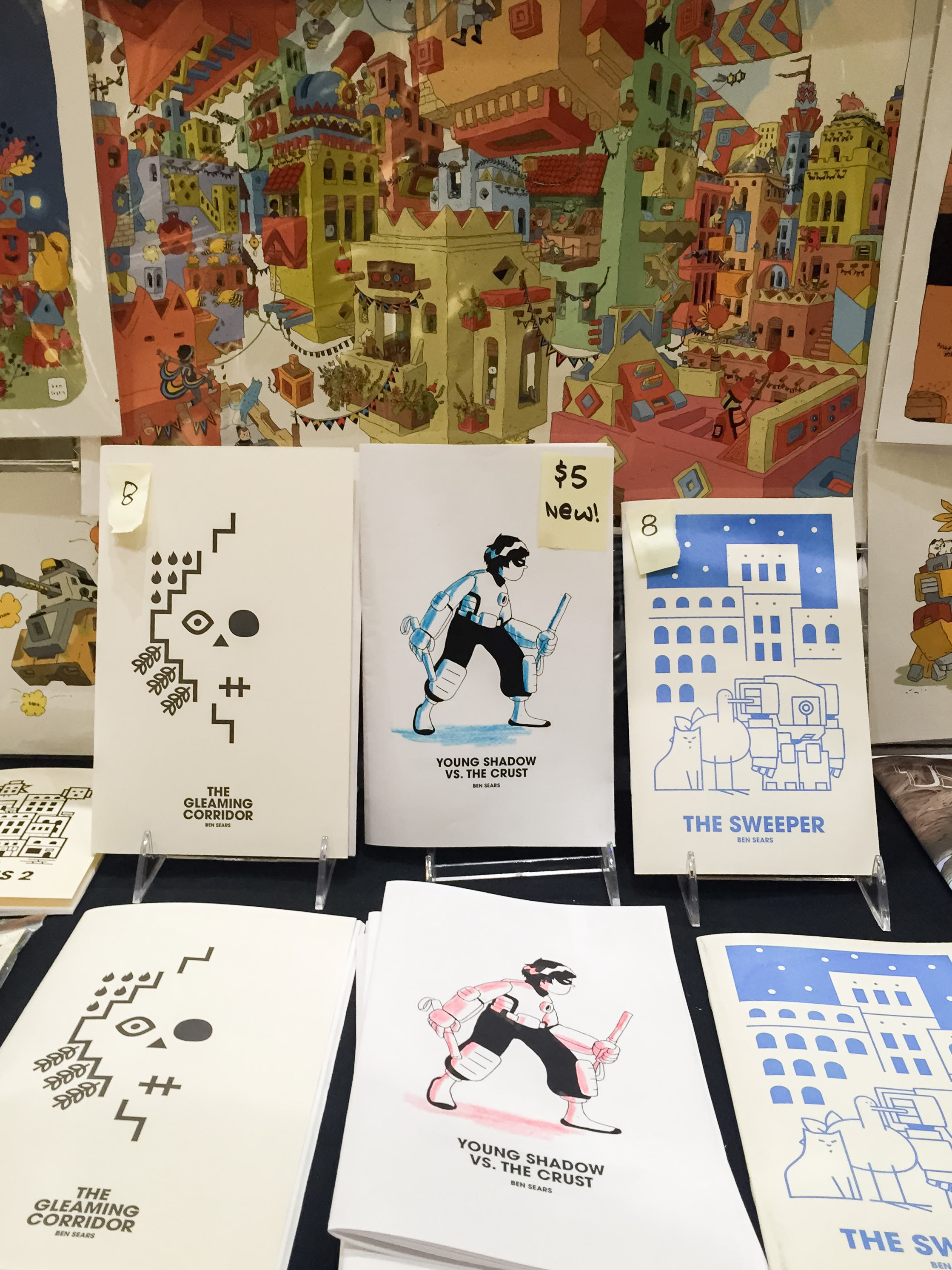 Dustin Harbin has two new self-published minis, Persons Of Interest and a new instalment in his Diary Comic series. I have slight regret in not picking up an original piece from Diary Comic 5. Also, can I mention Dustin's prints for a second? They are so intricate, and the linework is insane! My buddy Andy got me Dustin's spaceman print last year for my birthday. I followed along online as he posted progress shots of that piece. I'll have to show all of you once I get that framed and hung in the new house.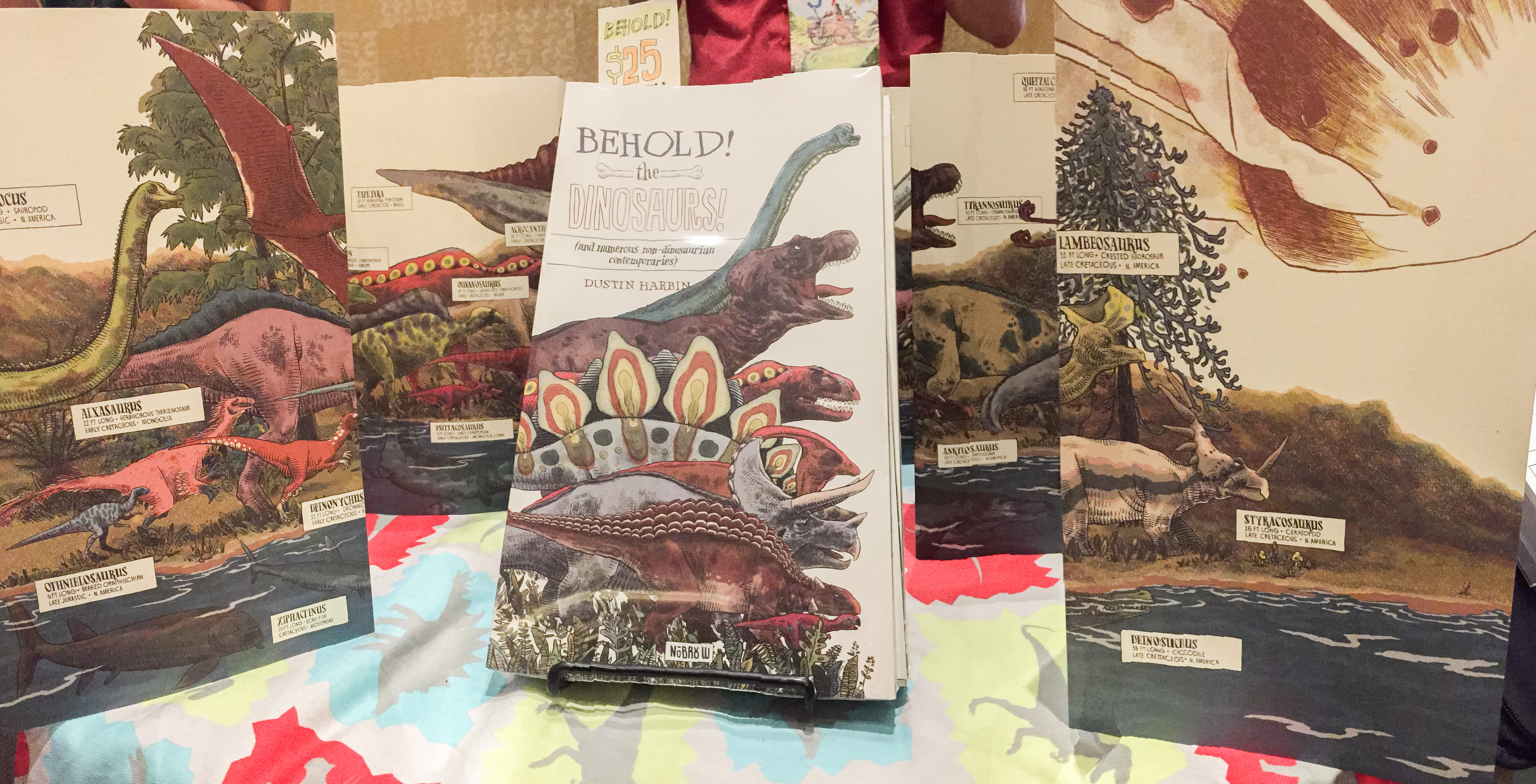 Last of my initial three, and an artist I was most excited about this year, Mason Dickerson. I discovered Mason online last year and was instantly intrigued and excited by his work. He fills every panel with big flowing shapes, overlapping background and foreground, there's no space wasted. I snatched up one of everything he had at the convention; he debuted a wild new self-published mini this weekend called Hello, Pot-Pot! Go! Go! Go! and another called Eggs On Bread which had me smiling and laughing from cover to cover.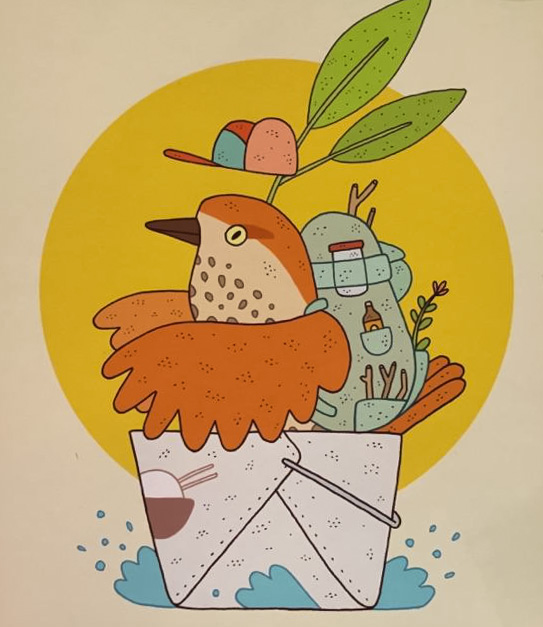 One of my favorites is the lovely Natalie Andrewson. We discovered her at the 2015 Small Press Expo when she was sharing a table with Ryan Cecil Smith and had her Peow Studio debut Lemon & Ket. She had two new nostalgic slice-of-life mini comics this year, Big Sister and Swim Team SuperStar. Her table was a must visit this year as we knew we wanted to snatch those up! Much of Natalie's work is risograph printed and that makes for gorgeously vibrant end products for all of us I to ogle over. Colors set differently on different types of paper, and with riso printing, she gets it just right! I think she likes the combo of blue and orange almost as much as Ryan does too!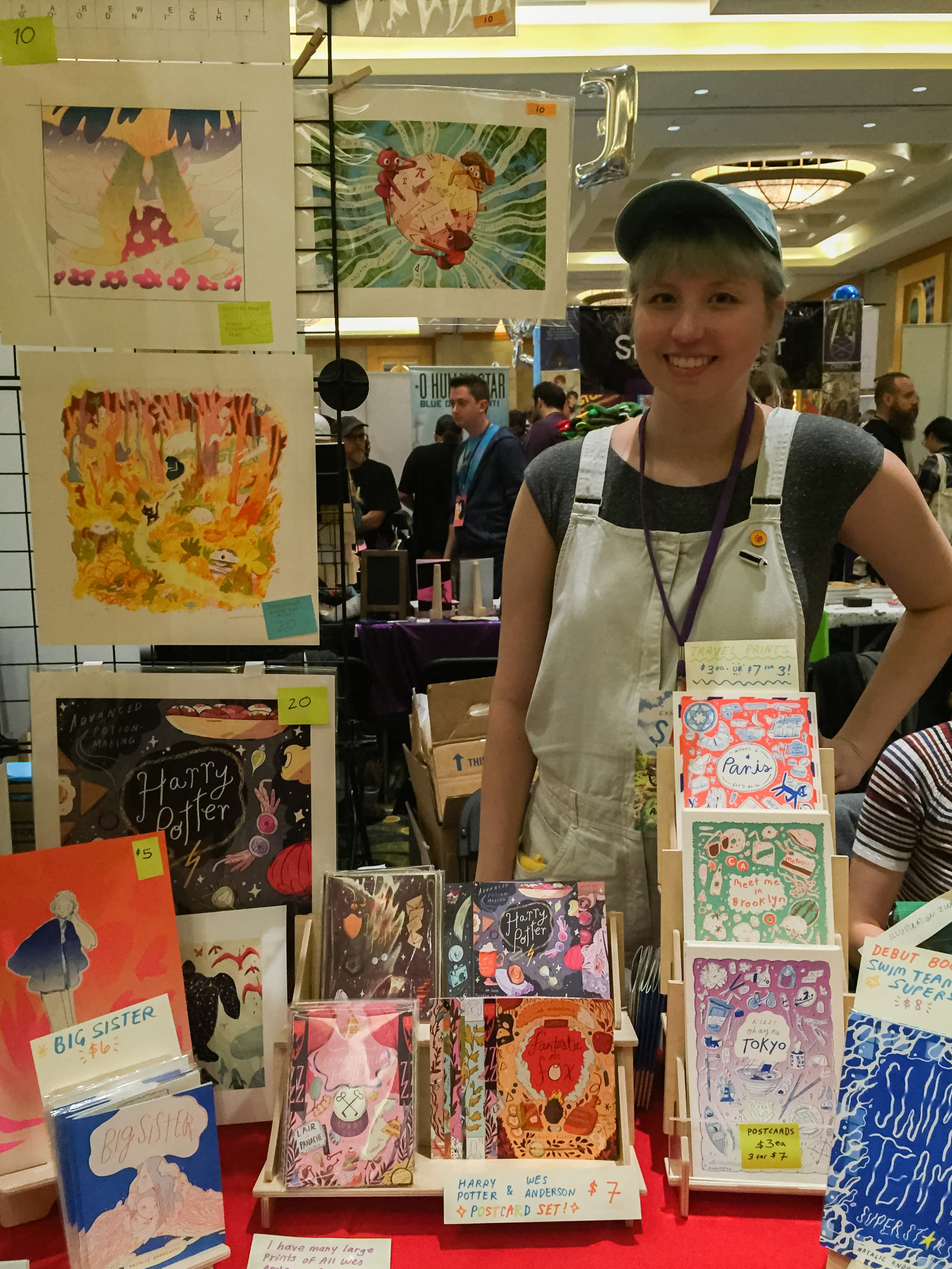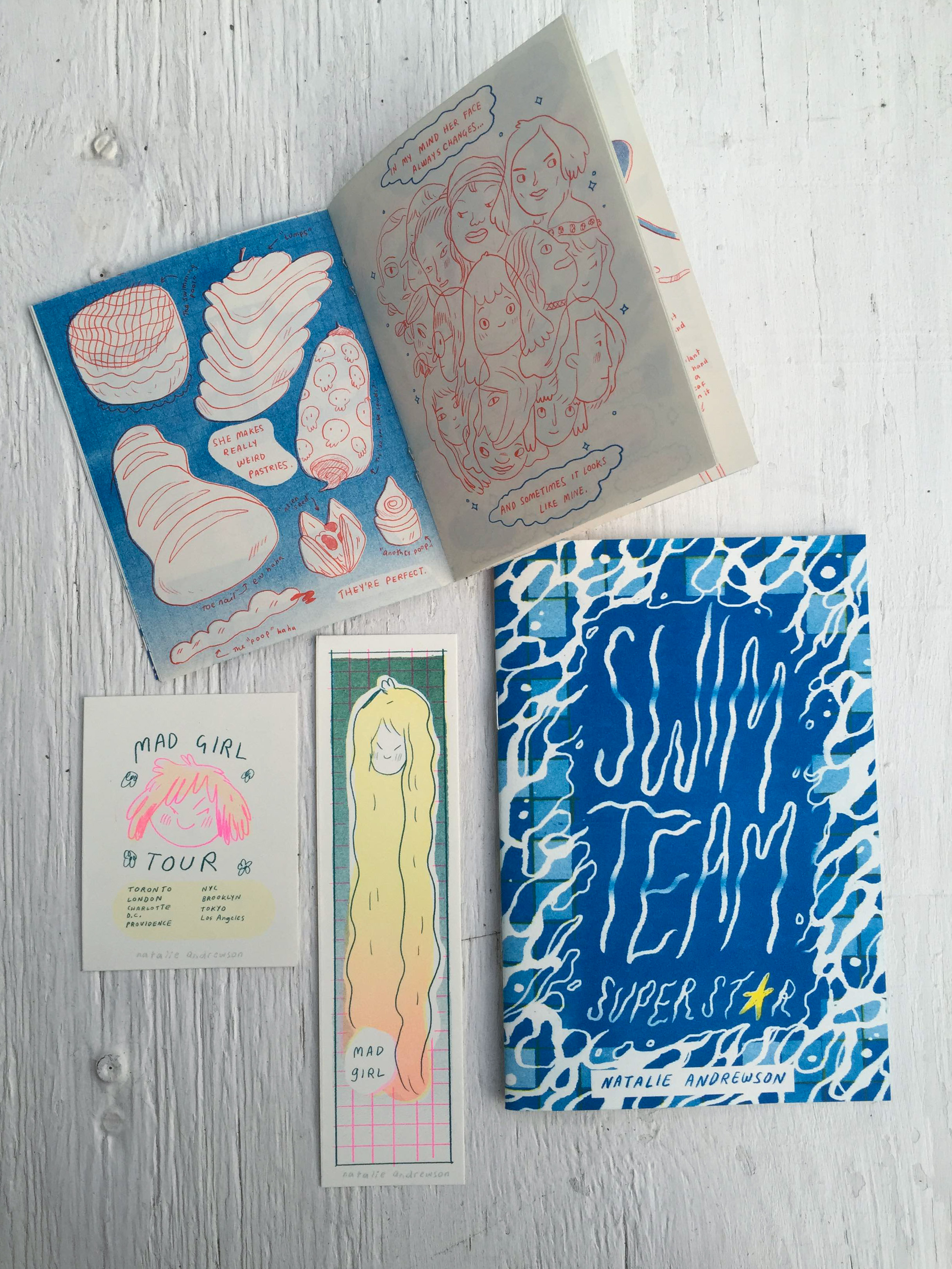 Speaking of riso printing and Peow Studio! Sweden's comic overlords have had a packed booth all weekend long. Everything we've been able to get our hands on the last few years is incredible, and Ryan is always on the hunt for their long out of print limited run titles. Some of those titles are the only things released in English by the artists they work with. Peow had a very successful Kickstarter earlier this year to release 4 new titles, and in choosing that route, they really broadened their (and their artists!) international reach. Internal Affairs III by Patrick Crotty is the third release in that list, and copies were flying off the table as Patrick was in attendance to sign the SPX debut. Guillaume Singelin's amazing (and huge!) JUNKY, Elliot Alfredius' Three Blades, and Valentin Seiche's The World are some of our favorites, and we can't wait for more!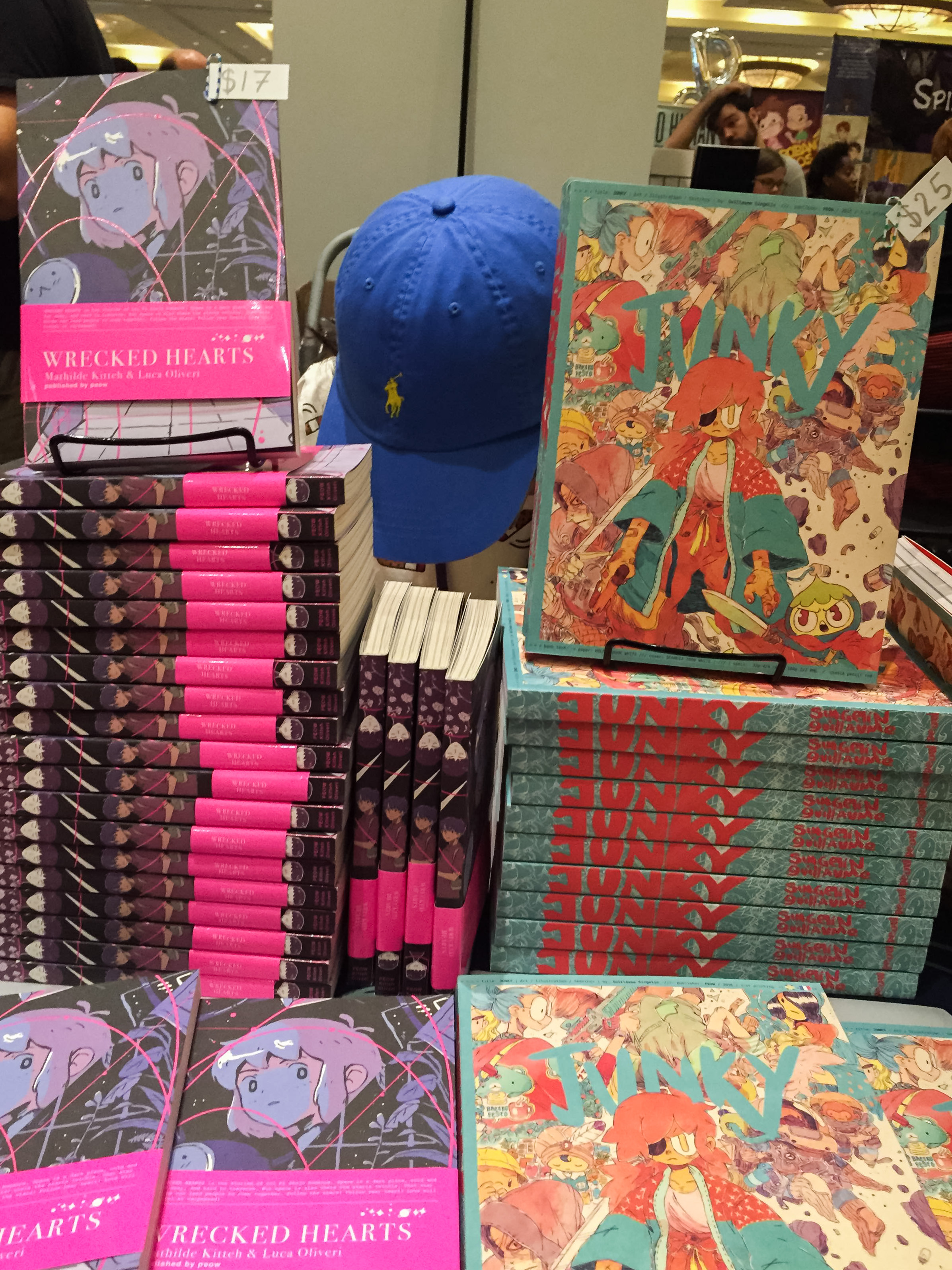 Click here to check out more from SPX 2016!
Tags:
Ben Sears
,
Dustin Harbin
,
Elliot Alfredius
,
Geek Girl Riot
,
GGR
,
Guillaume Singelin
,
Koyama
,
Mason Dickerson
,
Natalie Andrewson
,
Patrick Crotty
,
Peow Studio
,
Ryan Cecil Smith
,
Small Press Expo
,
SPX
,
Valentin Seiche
,
Xerxes