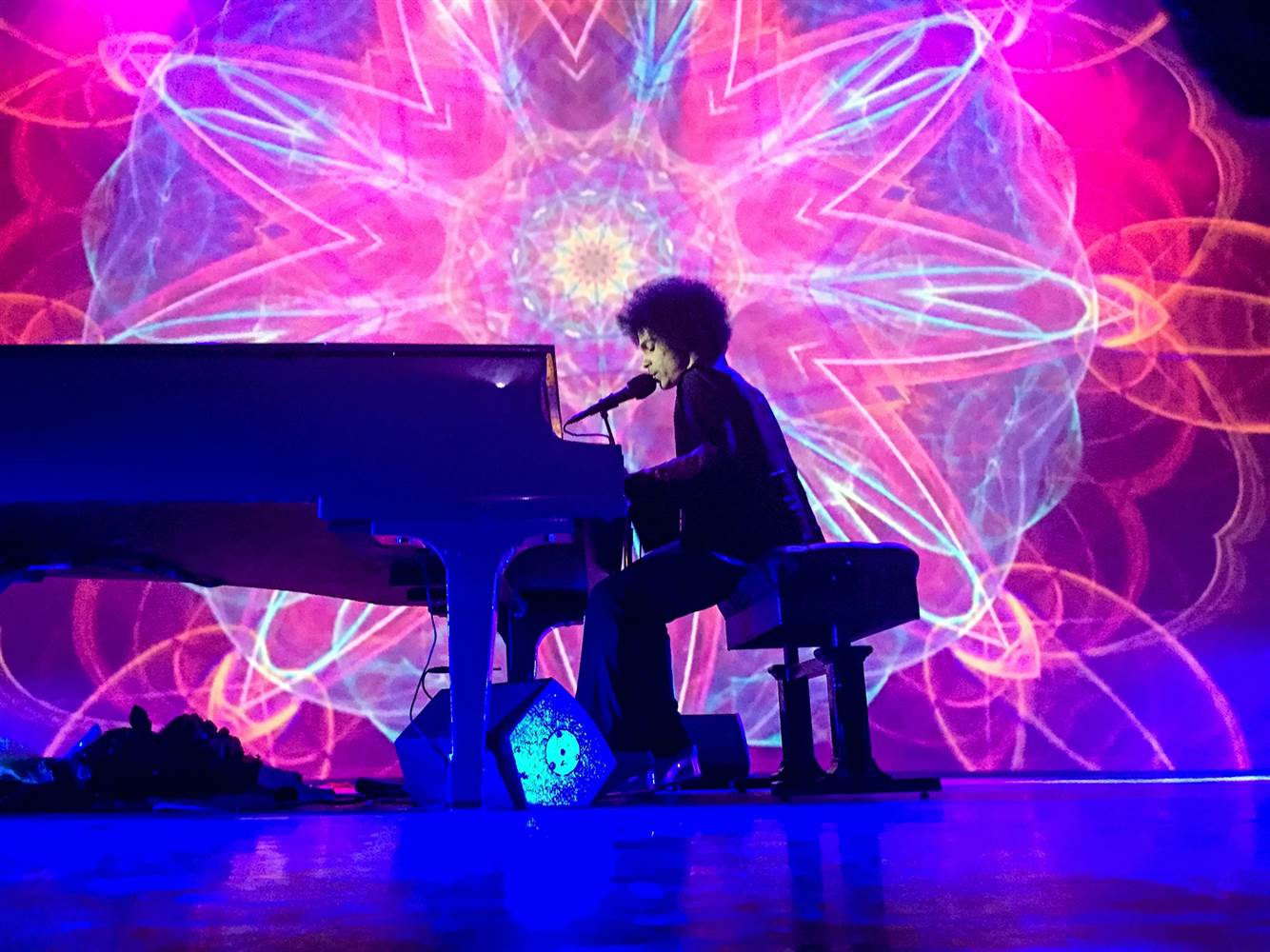 When I was young, which was a very long time ago indeed, two men ruled the charts. One was the king of an Indiana dynasty. The other was the prince of Minneapolis. My cousins and I would go crazy the minute we heard one of their songs on the radio, or whenever my uncle played them at a cookout. We dreamed of being P.Y.T.s or the beautiful ones who wanted to be starting something in the purple rain. Yeah, we were corny but we were ten—we owned silliness the same way we put summer in our pockets and danced with fireflies.
We breathed in our fathers' record collections because our 45s consisted of Selected Hits from The Jungle Book and Big Bird Sings the Blues—our collections had joy but theirs had soul. There came to pass, as it always does, a day when I wanted to find music that was mine—voices that weren't mimicking my parents but were an echo of the things I might say if I knew how. Lucky for me it was almost Christmas. At the top of my list, in nearly illegible purple Crayola, I wrote "Purple Rain on wax" (which loosely translates to "that instant classic on vinyl" for y'all). I loved the King of Pop, I truly did. Still do. But being ten means making hard choices and since the moment I'd seen Prince dancing in his "proper-behavior" defying ensemble of heels, a speedo, and a trenchcoat I was hypnotized. Later, when I heard the outstandingness that is "When Doves Cry",  Prince took me from hypnotized directly into brainwashed—no bass required. I'm still under his thrall.
It's perfectly reasonable that when a 12" gift appeared under my Christmas tree, lovingly wrapped with my name on it, I was already singing, "…'cause baby I'mma star, whoa oh whew…" My reaction when I opened my gift and saw Michael Jackson's handsome face [circa 1982] was equally reasonable—I targeted my father with laser beam side-eye (it was the 80s). If I hadn't feared for my life, dude would've gotten the finger. He thought Prince was a degenerate but my father had the wrong 'D'. Prince was a disruptor of the genius class. You can't point to anything in rock since he arrived that doesn't have a purple cast when you turn it in the light. That's what being an icon does.
These days I no longer need permission to buy music that's mine. I can dance in my own speedo and trenchcoat; I can sit in cafes sipping coffee with a side of starfish and jam, or dream of snow in April. I can do all of this because there was a Prince here once…but now he's gone to dance in endless summer, among the fireflies we call stars.
Tags:
Michael Jackson
,
Prince
,
Purple Rain
,
Sherin Nicole