The birds are chirping and the music is playing.
It's time to Rise Rock n' Shine with exclusives of your next favorite tracks…
—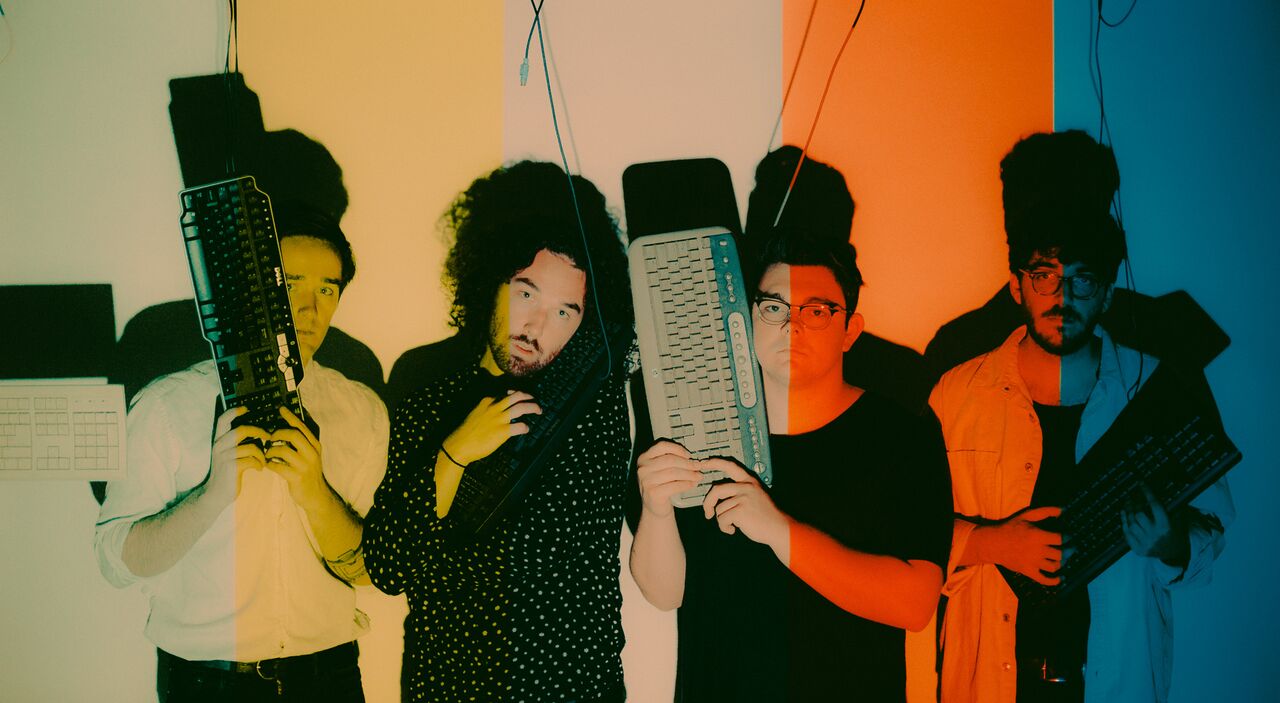 Who: Arms Akimbo is the band all your friends are about to love but you'll already know all their songs by heart. Produced by The Summer Set's Stephen Gomez, they infuse pop beats into indie rock tunes and top it off with damn good vocals.
What: "Virtual", a call for social media reform.
Why: Arms Akimbo is at their finest on "Virtual". It's the perfect bop to sing the summer away and it carries a message we all need to hear before we refresh Instagram (again).
FFO: idobi Anthm
"'Virtual' is our newest release and we're super excited for you to hear it! This song is the flip side to our last single, 'Devil', where we spoke about Los Angeles. This time, 'Virtual' examines our relationship with social media [and] our detachment to each other. The irony is that we need connection now more than ever. I mean we're talking to you guys online right now… a happy medium can be found. That same dichotomy of these songs bleeds into the production too. This song is really virtual with more electronic instruments than we've ever incorporated before but we still play and sing everything. Hopefully we can find a similar technological/human marriage in our relationships too." – Arms Akimbo
Find Arms Akimbo on Facebook, Twitter, and Instagram.
—
Who: Emo hip-hop is having a moment and L.I.F.T is a part of it. The band is in the middle of the biggest summer of their lives, from signing to Pete Wentz's DCD2 label to playing the Vans Warped Tour.
What: A video for "Dressed In Black" that introduces us to L.I.F.T's underground lair.
Why: Visuals are important and L.I.F.T realizes that. The video for "Dressed In Black" is simple but it matches the intensity and darkness of the track perfectly.
FFO: idobi Radio
"'Dressed in Black' is visual accompaniment more than a video. We wanted to keep the video candid, as if nobody was watching, to emphasize the theme of the song. We are all doing a cathartic activity that matches the meaning of and reason for writing the song. The lighting and atmosphere in the video was directed to emulate the house and basement from 'Fight Club.' This song and our band are influenced by the film for its visuals and themes of cult like brotherhood and the 'anarchic family.' The video was even filmed in our underground lair where most of our song writing, practicing, video gaming, and prank plotting takes place." – L.I.F.T
Find L.I.F.T on Facebook, Twitter, and Instagram.
Tags:
Arms Akimbo
,
Dressed In Black
,
L.I.F.T
,
Virtual