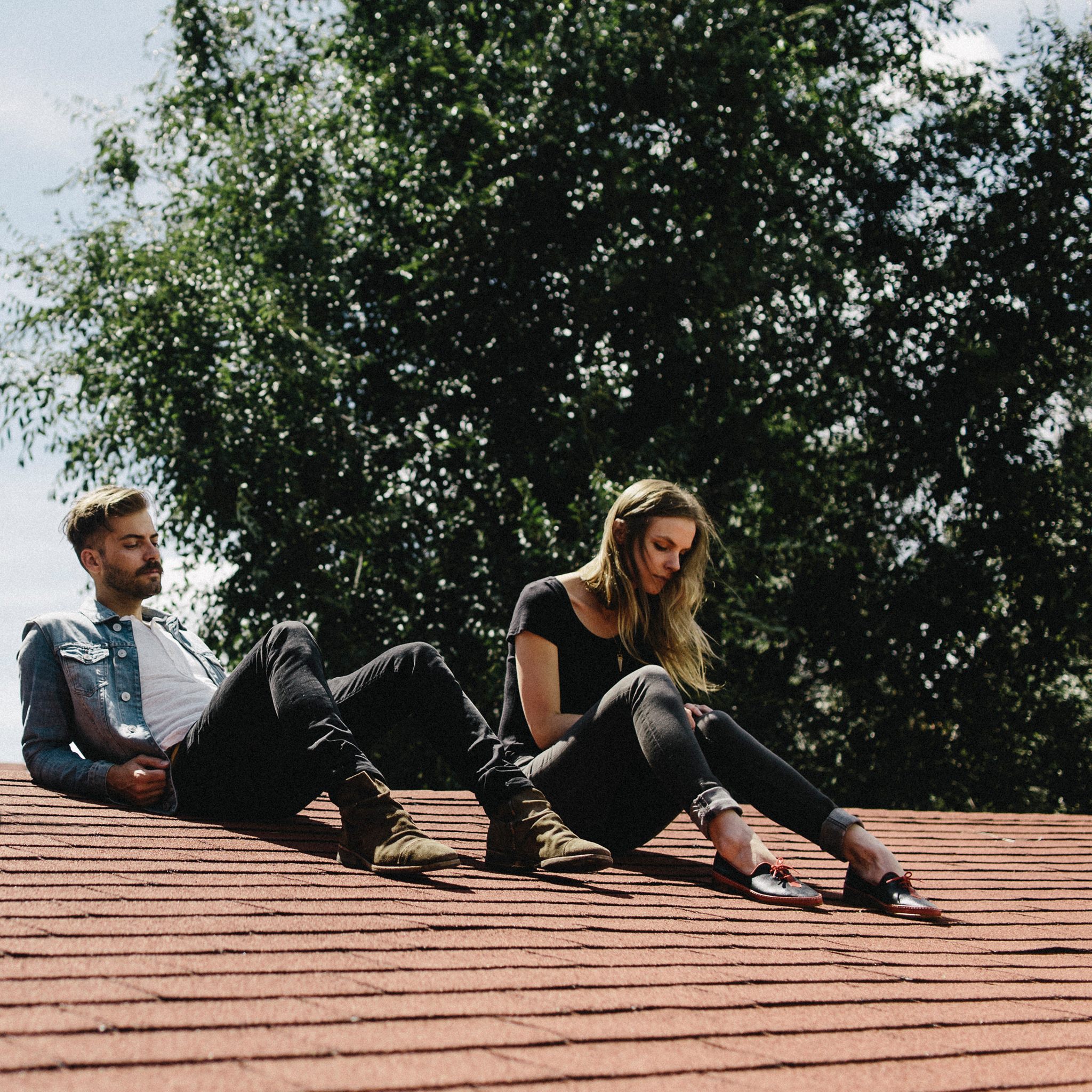 You may not know Denver's South of France by name, but there's a pretty good chance you  may have heard their music in a beer commercial. South of France founder Jeff  Cormack is not only making indie toes tap with catchy tunes like the new single  Civilization, but he's simultaneously running a very successful film and TV audio production  house, Play + Record.
"I love making music for commercials. It's kind of like a school project."
Between his production house and his band, Jeff and his South of France partner  Kelly are are working harder than ever. One of the things keeping the duo creative  and sane  is the occasional shot of gluten-free Tito's Homemade Vodka. Kelly jokes, "A lot of Tito's. It fuels what  happens in this house."
Small clubs or TV commercials, warm indie rock and danceable booze have always gone hand in hand. Jeff and Kelly have taken full  advantage of the unique position they've earned and use South of France's music in TV spots  whenever appropriate, like for Blue Moon Brewing Company. But as Jeff runs his company and pushes indie rock to the masses, he realizes  something may eventually have to give. "I always joke that it's all going to take off at the same  time and I'm not going to know what to do. Obviously, everything helps with everything else.  The better the band does the better the business does and vice versa."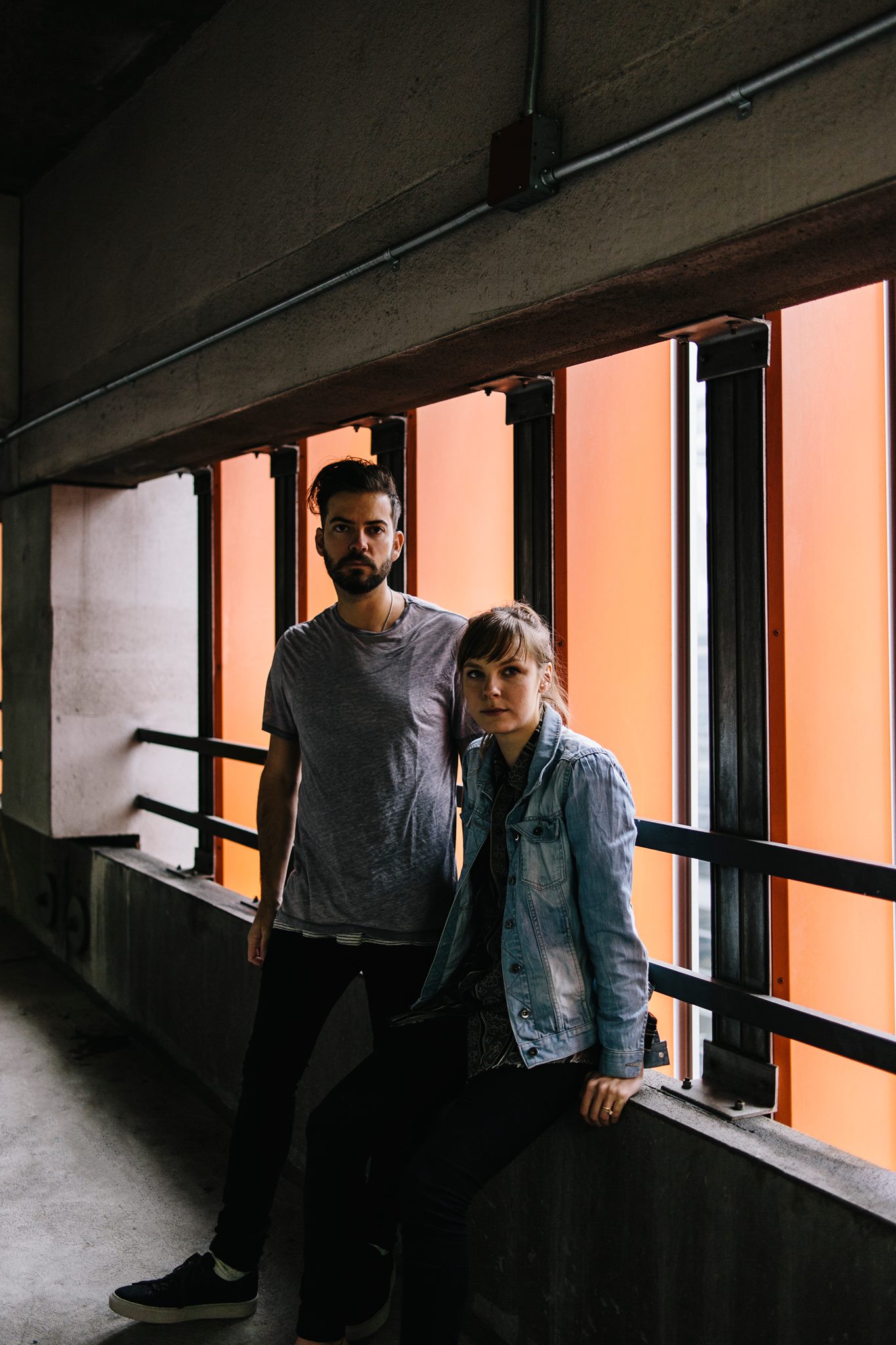 South of France started in 2012 in Denver, with the first show (oddly enough) played in  Brooklyn. In the early days, Jeff really wanted a female singer to collaborate with. After not  having any luck with Denver area singers, he ended up meeting Kelly in a very roundabout way.
She was living in California at the time, but thousands of miles weren't enough to keep these  indie ­pop sweethearts apart.  Kelly explains, "I was working at an advertising agency in LA and I was good friends with a girl  that was a music writer. She was one of the first people who wrote about one of Jeff's demos.  He was looking for a girl around LA that was serious about music. Jeff asked my friend if she  knew of anyone that would be a good fit. She read the email, saw me sitting across the room,  and said, yes I do!"
Kelly would later say "I do", not only to South of France, but to Jeff as well. The pair quickly  hit it off. In June of 2015, Jeff posted on his Facebook wall, "Well…I'm pretty dang excited that I  get to marry this amazing lady. I can't wait to continue making weird pop songs, playing crazy  shows with amazing bands, traveling the world, and eating vegan meals with her until we both  become old and crazy."
Back in 2012, Jeff couldn't have been more happy and relieved to have met  Kelly. South of France finally found the creative marriage it was looking for. Jeff remembers, "I had  tried to work with a bunch of different girls in Denver and they wanted to sing to sing, but  nobody was really gung ho serious about starting a business. That's what it is when you start a  band— it's a business."
The business of South of France and Mr. and Mrs. Cormack hunkered down in the  Denver music scene. They currently reside just west of Denver in Golden which, coincidentally,  is the home of Blue Moon beer's parent company, MillerCoors. "We just really like it here." Jeff says  proudly of his home state, "Colorado is a good place because it's central. There are so many  cool things happening here and it's growing. Denver really embraced us when we put out the  album [Another Boring Sunrise, 2012]. I didn't really know anyone in the Denver music scene,  but when we put the album out, people reached out and said they really wanted to play shows  with us. That wouldn't happen in LA."
As Jeff continues to make music and sound  for big clients such as Showtime, South of France are feverishly writing and recording their next  full-length. The early 2016 release will feature the band's latest national attention grabbing  single, Civilization. When asked about the new record's title, Jeff and Kelly say  they've settled on a name, but perhaps not, because when they came up with one, "It was a  Tito's night."
Hear South of France in rotation on idobi Anthm.
Interview clips provided by a live broadcast of Eddie Jason & Chris on idobi Radio, Mondays at 8pm ET. Listen to the full interview on EJC Podcast #197  here. Or, subscribe to the podcast on  iTunes.
Tags:
denver
,
idobi anthm
,
South of France