by Kat Bittner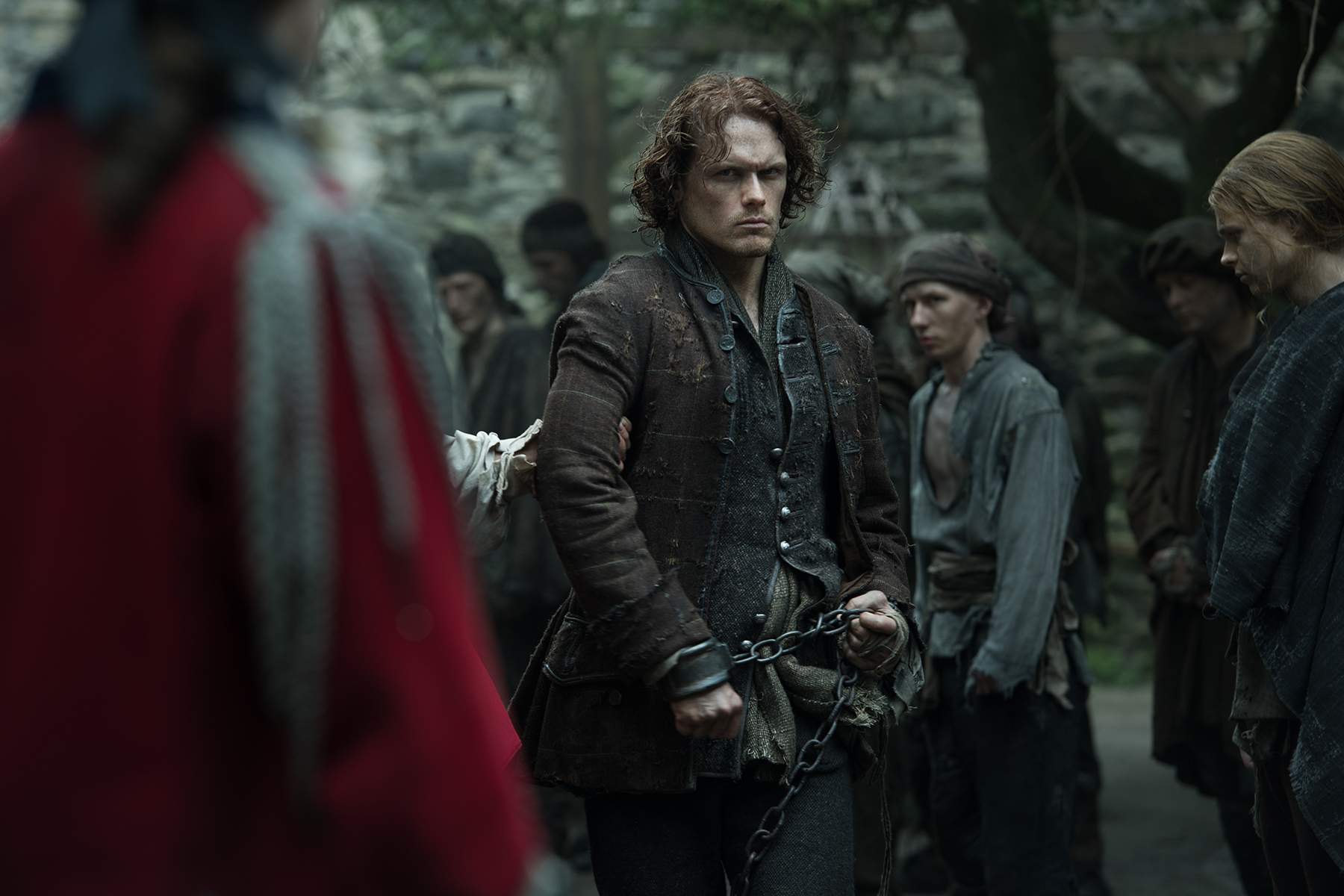 "You couldn't look at Brianna without seeing him, could you…might you have forgotten him with time?"
It's been a few years since Claire began med school and she and Frank have settled into a domestic routine. They lament in the same way many immigrant parents complain when their kid prefers "American" pop-culture like Eggos and Dr. Seuss (rather than proper English breakfast and Dickens). But the big reveal, as the episode progresses, is Claire is not the only one who has had relations outside her and Frank's marriage.
The years have also passed for Jamie. He has become a leader among the prisoners at Ardsmuir Prison when a new governor Lord John Grey arrives. Grey wants to continue the same dinner arrangement Jamie had with the previous governor. However, Jamie is suspicious and doesn't agree.
Also yea! Murtagh is back! He's not looking good though. But yah cannae keep a good highlander down. Murtagh has kept a small piece of his clan's tartan and is hiding it within the prison wall. It was illegal to keep tartans according regulations like the Tartan and the Dress Act of 1746—which had the intended and unfortunate historical effect erasing many of the references of what the tartans of that day looked like.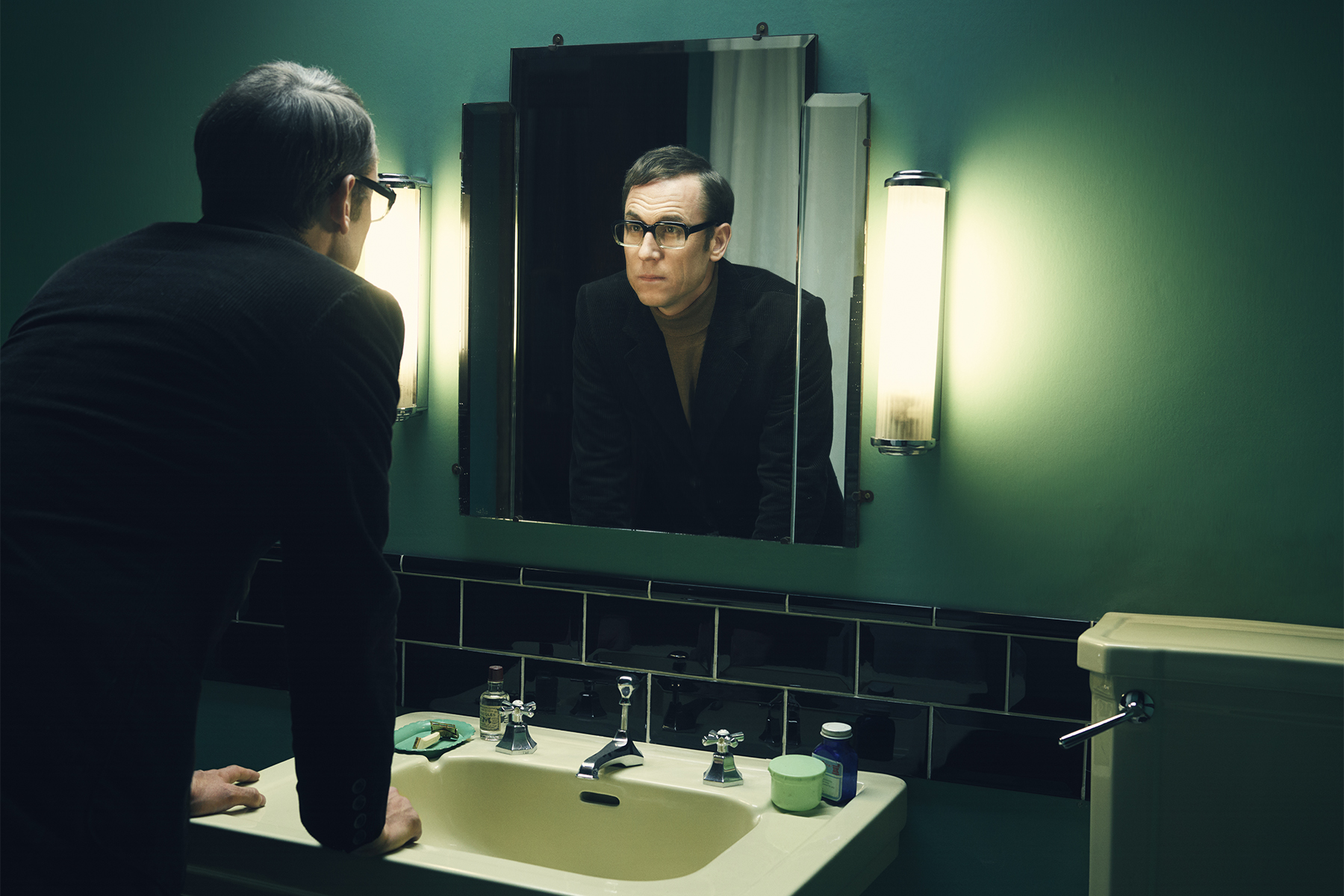 In the modern era, Claire has graduated from med school and plans to celebrate with her colleagues at their home. We see Brianna has grown into a daddy's girl. There are also more cracks in Frank and Claire's relationship, witnessed when we get a glimpse of the woman Frank has been seeing when she drops by early for their tryst. Claire is livid at their lack of discretion and she's hurt Frank would choose a extramarital date over supporting her at her graduation dinner.
Back in Jamie's time, Lord John Grey finds a man he believes has information on the legend of the cursed Frenchman's gold. However, he doesn't understand Gaelic or French. He strikes a deal with Jamie to interpret what he's rambling about in exchange for medicine for an ailing Murtagh.
The bitterness and anger since Claire returned through the stones has finally come to the surface. The resulting fight scene has been a long time coming. Claire and Frank's war of words is all very civilized with drunken recriminations and verbal daggers being thrown like an evening of duels & cocktails—it's a pot boiling with the lid on; and we're waiting with our nails dug in for the whole thing to explode. The takeaway is, Claire wants a divorce, but Frank doesn't because he wants to be in Brianna's life.
Meanwhile back in Ardsmuir Prison Jamie tries to get information from the mystery man about the whereabouts of the gold. He and Murtagh wonder who they think the white witch he spoke of could be. Could it maybe be Claire back from the future?
But it's not Claire (so, no gold). She and Frank blow out candles together at Brianna's birthday. Frank dotes on the little one while Claire is the disciplinarian. It's clear why Brianna adores Frank and why she would be devastated that an 18th century highlander is her biological father and not the man who raised her.
Lord John Grey and Jaime start their dinners and come to an uneasy truce. There is a sweet moment after dinner when Jaime is recounting what they ate to Murtagh and another prisoner. The other man tells Jamie to tell it more slowly so he can vicariously savor the meal.
While the prisoners are out on a walk Jamie escapes. John Grey finds him in an abandoned castle and they reminisce on the first time they met. The tables have turned since then and Jamie is the one captured. John promises he would not murder an unarmed prisoner. Jamie confesses he escaped to try to find his wife, but did not find her (or the gold).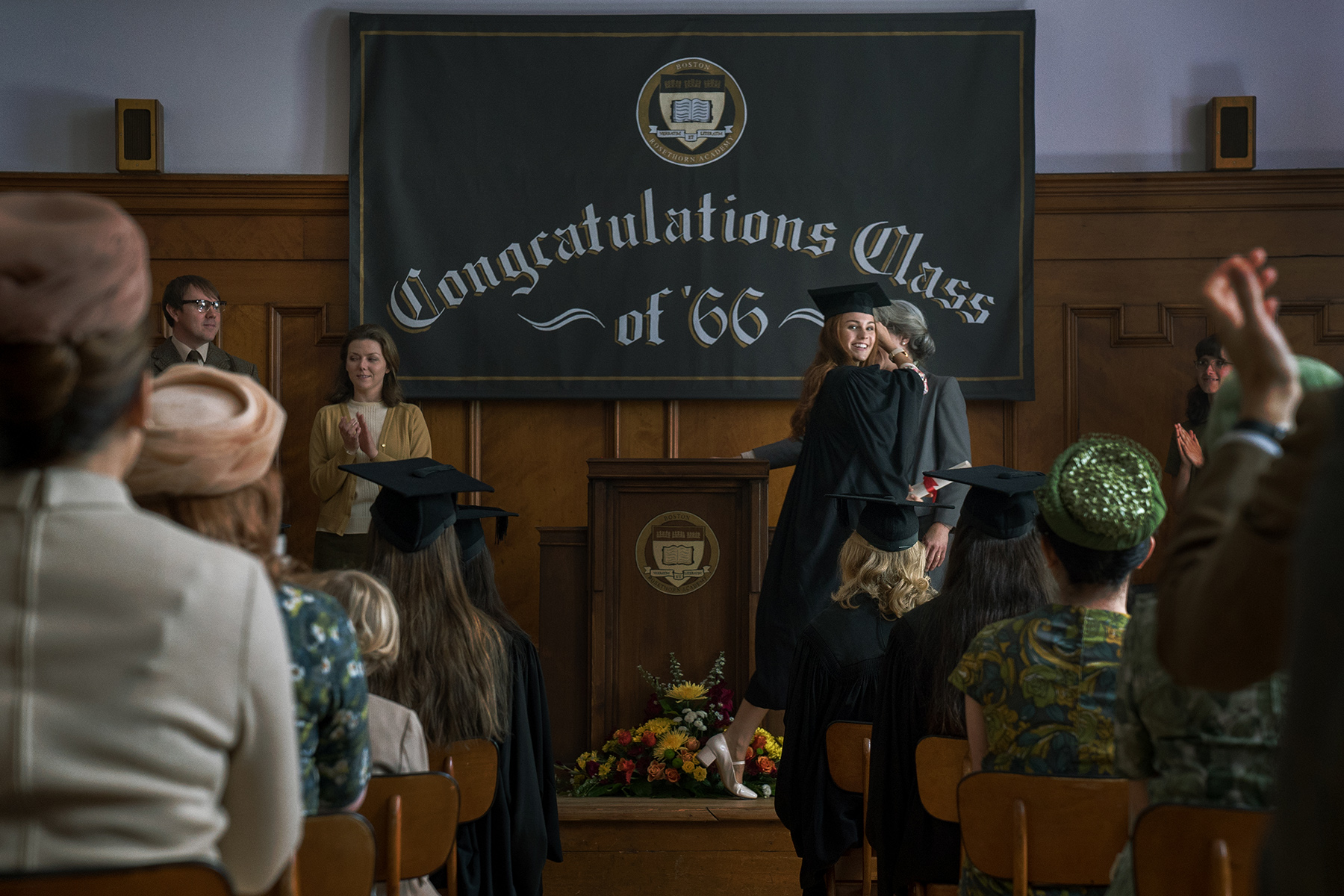 Flash forward to Brianna graduating from high school. Frank wants a divorce. He's found a job in Cambridge and wants to start a new life with his girlfriend.
John Grey and Jamie are playing chess and getting to know each other more. Grey tells him about a comrade who inspired him to go into the military and how close they became before he was killed in the Battle of Culloden. There's a moment between them and John lays a suggestive hand on Jamie. Jamie doesn't take it very well, considering the last time a man tried to romance him was Jack Randall. He makes it very clear that he does not look at John Grey or any other man in a romantic way.
Murtagh and other prisoners' sentences are commuted to servitude in the colonies. John Grey has other plans for Jamie. He is banishing him to serve the rest of his sentence to a family friend in Hellgate. It's his way of repaying Jamie for sparing his life.
Meanwhile, Doctor Claire has become a surgeon. She is consoling a patient when she gets the news from Abernathy that Frank's been in a car accident. Claire runs to Frank laying at rest in the hospital morgue. In the ending bittersweet scene she confesses that she does love him and he was her first love.
We continue to have alternating narratives between Jamie in prison in Scotland and Claire and Frank's domestic drama in Boston. The viewer sees the juxtaposition between Jamie becoming closer in his relationships to Lord John Grey and Murtagh, while Claire and Frank's bitterness drives them apart. This is the third episode we find our lovers separated, but hopefully the resolution between Claire and Frank in the final scene will pave the way for Claire and Jamie to reunite.
Let's warm the whisky and light a candle just in case…
Follow "Outlander" Online:
Twitter: @Outlander_STARZ
Facebook: https://www.facebook.com/OutlanderTVSeries.starz/
Instagram: https://www.instagram.com/outlander_starz/?hl=en
Join the conversation with #Outlander and #STARZ.
**NEXT WEEK**
OUTLANDER 304: "OF LOST THINGS"
Airdate: October 1st at 8 PM ET/PT on STARZ, the STARZ app and STARZ On Demand
While serving as groomsman at the aristocratic estate of Helwater, Jamie is reluctantly pulled into the intrigue of a noble British family. In 1968 Scotland, Claire, Brianna and Roger struggle to trace Jamie's whereabouts in history, leaving Claire to wonder if they will ever find him again.
"Outlander" airs on Sundays at 8PM ET/PT on STARZ.
Tags:
Geek Girl Riot
,
GGR
,
Kat Bittner
,
Outlander
,
Recap
,
Season 3
,
STARZ