Didn't get your Hogwarts letter when you were 11? Me neither. It's been over a decade, but I'm still upset. Not to worry though: I'm old enough to drown my sorrows at The Lockhart.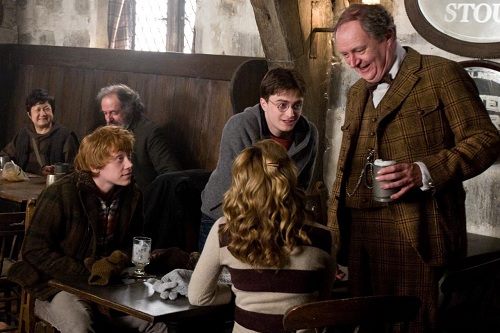 One of Toronto's newest bars, it capitalized on a surprisingly untapped market in the food world: the Harry Potter fandom.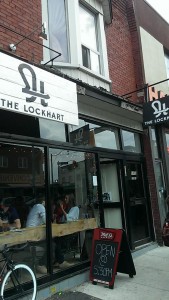 Since most of the HP generation read the books in or around middle school, opening a bar eighteen years after the first book seems like a smart idea. I've never been so proud of being a Canadian as I was when I found out that Toronto was the first to make this connection. And I don't need Divination lessons to know that I'll be spending a lot of time there. Accio hangover cure.
With decor drawing inspiration from the book–the "All Was Well" sign, the stag head that is clearly Harry's Patronus–not to mention the wizard-friendly drink names (the Shacklebolt, Ludo's Debt). They've even promised a drink named for an obscure reference that will be offered free to anyone who can figure it out. I think they've underestimated the obsession that comes with being a Potterhead. It would take an Obliviate spell from someone much stronger than Professor Lockhart to wipe our heads of all the spelltacular details.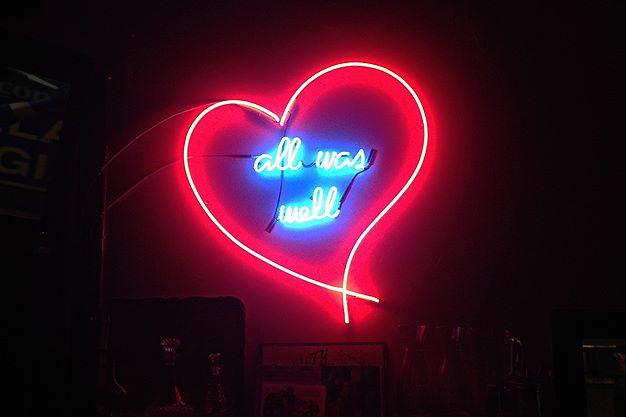 The only odd thing is that the bar is named for the dizzy Defense Against the Dark Arts professor from Chamber of Secrets. It's a catchy name, but with literally a world of possibilities to choose from, what made it the best choice? Why not The Hagrid's Hut, The Phoenix and the Basilisk, or, if they wanted to keep with the professor theme, The Lupin (with a werewolf logo, obviously). While Kenneth Branagh did an excellent job as Lockhart in the film, I don't know who would want to hang out with that particular memory-wiping fame-seeker. Could be worse though: they could have named it The Umbridge.
With a successful first week under their robes, it makes you wonder if the dynamic duo behind The Lockhart, Paris Xerx and Matt Rocks, will expand their little enterprise. A chain of bars across North America? And how many other people will take advantage of this bar-based-on-children's-literature idea? I, for one, would be so down for a bar built around Lemony Snicket's A Series of Unfortunate Events.
Tags:
EDITORIAL
,
FOOD AND DRINK
,
HARRY POTTER
,
NOW TRENDING
,
THE LOCKHART
,
Toronto