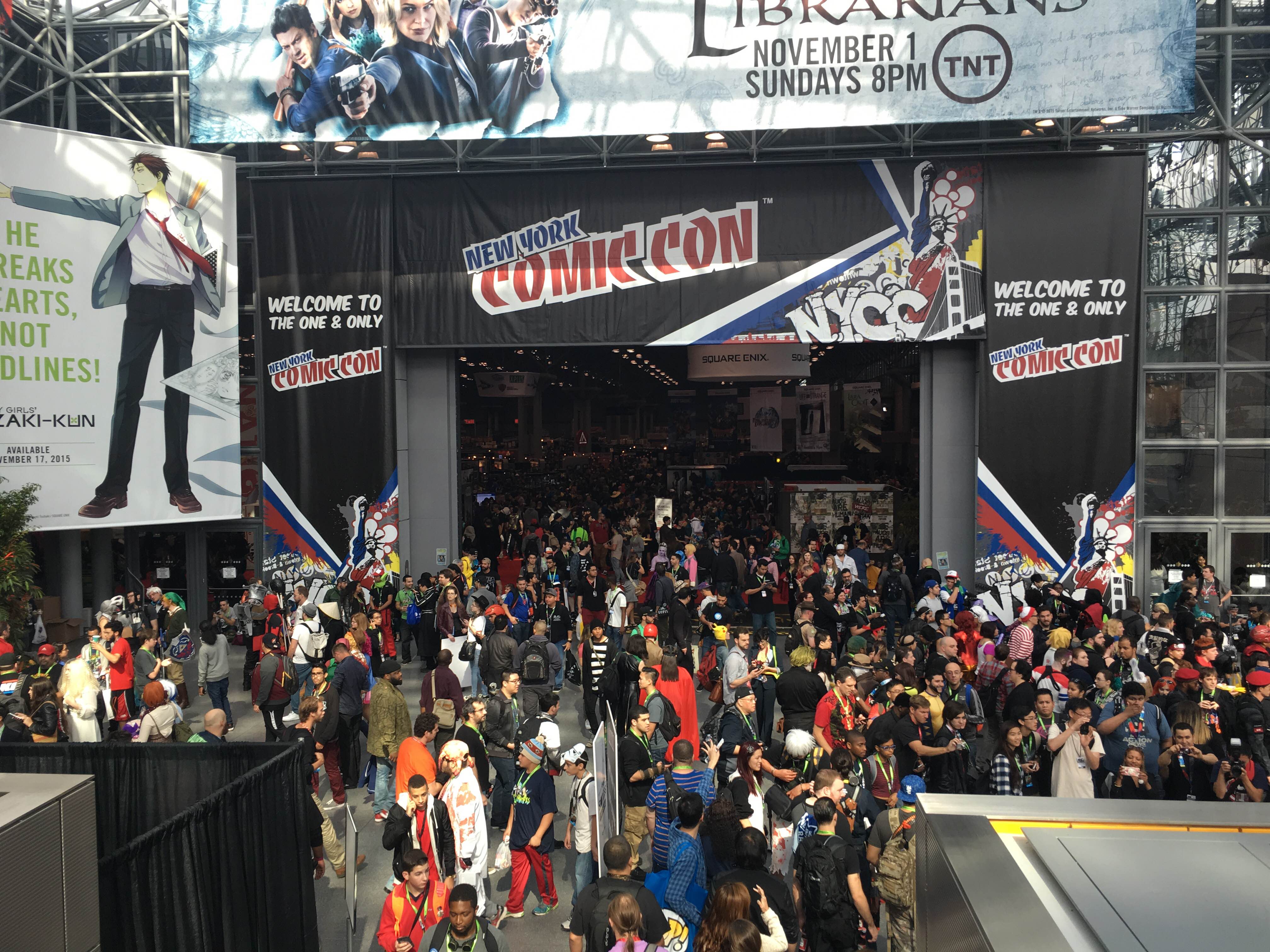 I go to a lot of conventions, but New York Comic Con has always been my "holy grail" of events. This year I attended after having recently broken my ankle, so navigating the crowds, which have rivaled attendance numbers for San Diego Comic Con, was more intimidating than exciting. Fortunately NYCC has made some changes to help with overcrowding. This year many popular screenings were moved to the Hammerstein Ballroom, aisles on the show floor were wider, there were off-site events as part of New York Super Week, and one of the most popular events, The Walking Dead screening and cast panel, was held at Madison Square Garden. All of this helped to spread people out and made navigating the convention center a little easier.
There was no end of things for all those people to do as NYCC has everything from comics, to anime, to TV and movie screenings. Amazing cosplay, fan meetups and celebrity autographing are all part of the fun and the event is massive in both scale and content. Just walking the show floor can take up a good part of a day but so can waiting in line for popular events. Most of the panels and screenings on the main stage are capped minutes after the gates open each morning with some people even lining up outside before the sun comes up. This year some of the highlights were David Duchovny at the advanced screening of the first episode of the new X-Files series, Masashi Kishimoto, the creator of Naruto, and a Q&A with the cast of The Last Witch Hunter, including Vin Diesel! Unfortunately, I was not able to get into any of these panels or the Nickelodeon's All That cast reunion panel.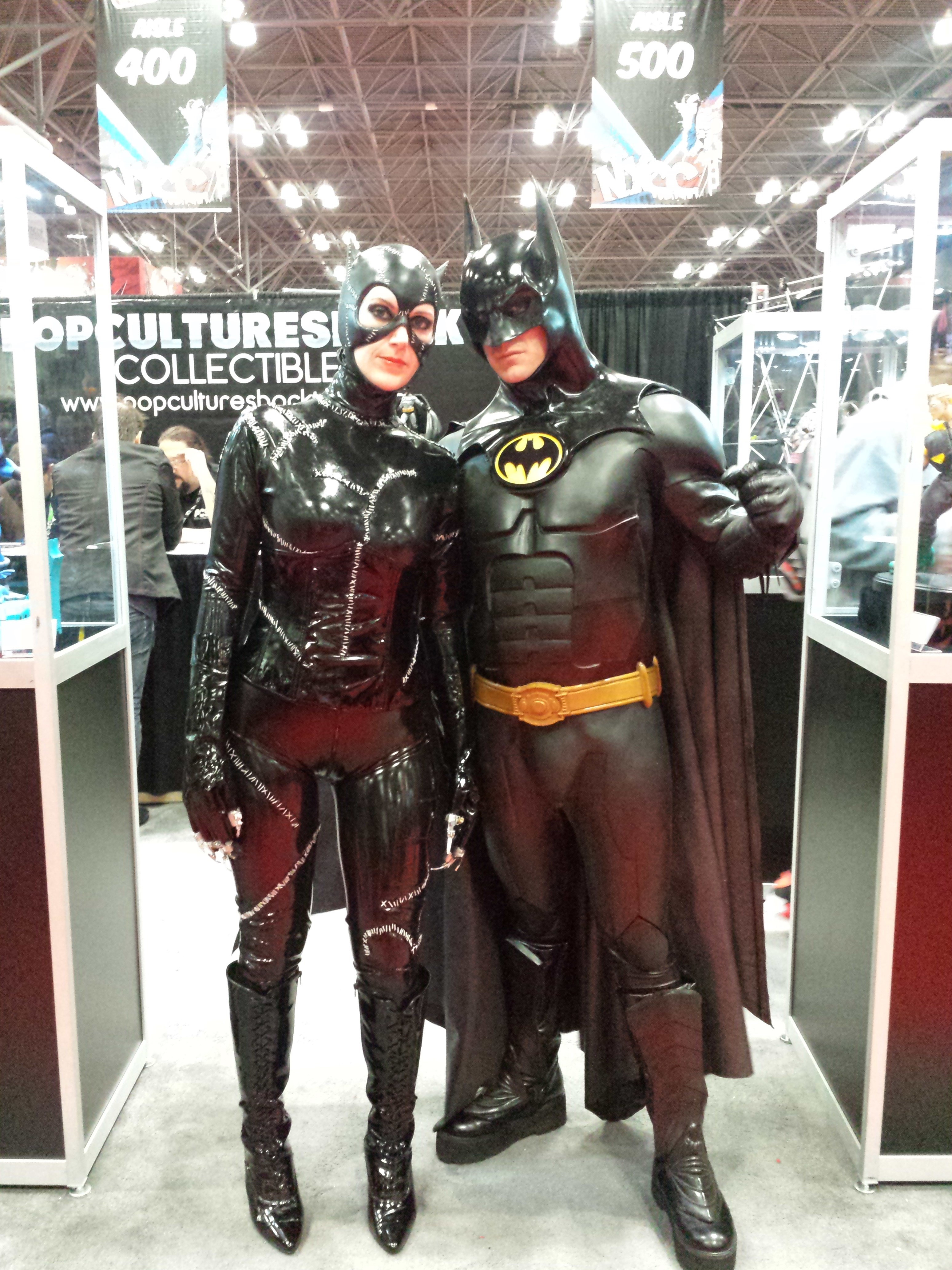 I was, however, able to get into the Colony and Mr. Robot panels at Hammerstein Ballroom. I wasn't impressed by Colony, yet another post-apocalyptic family drama, starring Josh Halloway and Sarah Wayne Callies. At one point I found myself thinking, "the only way I'm watching this is to watch Laurie die again". The audience for the screening seemed equally underwhelmed, with the panel moderator sensing this and trying to instruct us what we should tweet about the show. Thankfully, the Mr. Robot panel that followed was extremely entertaining. A video highlighting season one of the paranoid, vigilante hacker thriller was played, followed by a Q&A with all the principal cast members. While Rami Malek is certainly easy on the eyes, I was thrilled to be in the same room with Christian Slater, when, prompted by a fan's question, he called out his IMDB bio one film at a time. I certainly wasn't alone in my fangirling as I was joined in a chorus of squeals when Slater called out Heathers and Billie Jean, even reciting the lines "fair is fair" and "greetings and salutations". As the panel ended we were cautioned that our personal data had been collected and to leave our social security numbers on the way out, a nod to the show's hacker theme. We headed back to the convention center with our Anonymous-style Fsociety masks from the show in hand.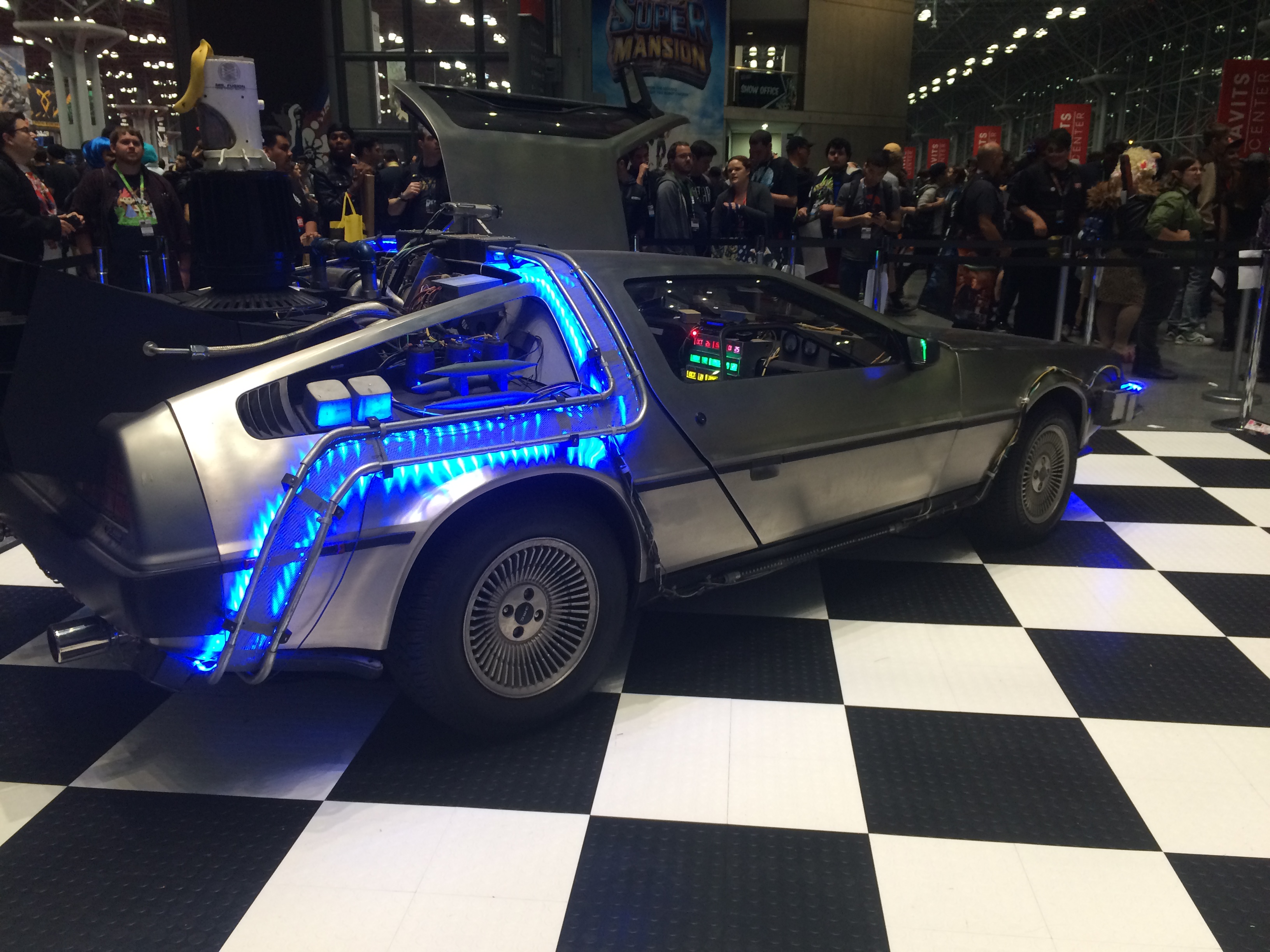 Back at the convention center some of my favorite exhibits were the Jurassic World display at the entrance to the show floor, and the Back to the Future booth that was giving out Pepsi Perfect to anyone in a Marty McFly cosplay. I also appreciated the Progressive Insurance booth which included free lockers and phone chargers. The lockers come in really handy when your bags are filled with free swag you've picked up along with all the great stuff you've bought from the show floor and artist's alley.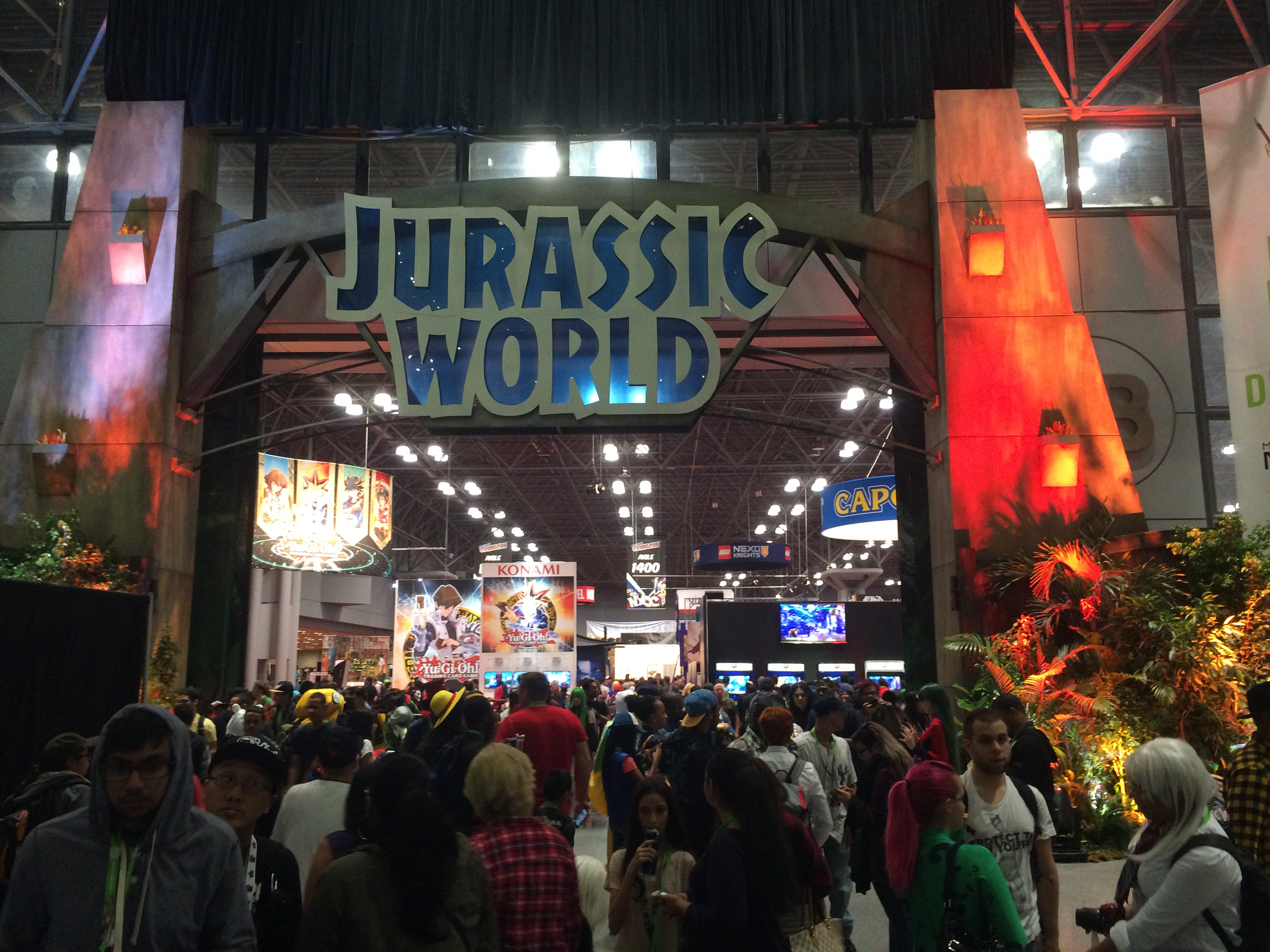 I picked up a hefty amount of awesome stuff this year myself. Many booths give out comics, books, toys, and other items, and my backpack was filled each day with freebies. I also bought a few items including Outcast, the new horror comic by The Walking Dead author Robert Kirkman, a The Walking Dead t-shirt, and an advance copy of Prison Ramen. Along with gathering all the swag I could carry I was able to attend some awesome panels, saw some incredible cosplay, attended a fan meetup, saw amazing creativity in the artist's alley, and just generally had a great weekend. Having an injury made the event challenging but I wouldn't miss it for the world, and I've already put next year's dates in my calendar. Maybe I'll even get there early and line up for one of those main stage panels next time.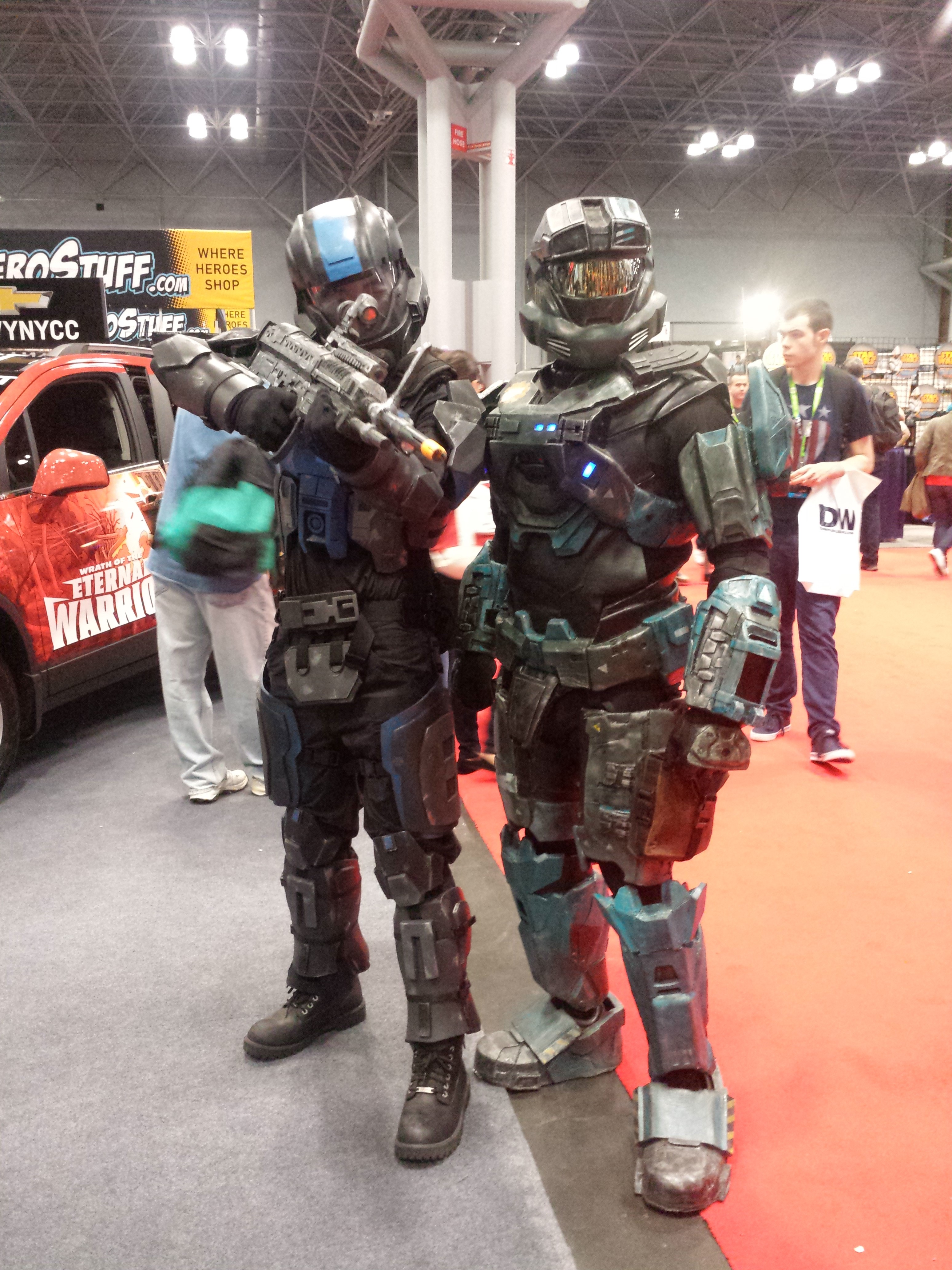 For more information about New York Comic Con including dates and ticket info for 2016 visit their website and for some tips and tricks for attending NYCC, and cons in general, check out this helpful list!
Tags:
New York Comic Con
,
NYCC