Brand New Give Us More…
The most perfect band in life, Brand New, finally announced some more West Coast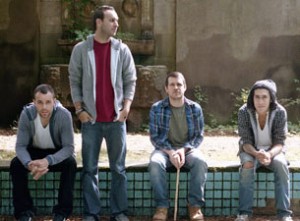 shows this spring with Circa Survive and Desaparecidos alternating on specific dates. Their news was the biggest of the week for me. Over the past couple of years Brand New have toured consistently, and they've fueled rumors they're in the studio working on a 2015 release–no doubt with an insane name. No word yet on when they will release an album or if they just want to toy with us forever… because they can. This means after six long years of waiting for them to play live again I will finally get to see them (mainly because my perfect best friend woke me up Monday morning with tickets). Don't stress though, you can see them too! So, while one band crumbled and broke my heart, Brand New were A+ human beings to make up for it. Let's just hope there's a lot of Your Favorite Weapon on this tour, maybe even at Coachella.
The Game Of Thrones Trailer Hurts
HBO finally released the long-awaited Game of Thrones season five trailer on Friday, and it's a big deal. If you've spent the past four years waiting impatiently for each season, while trying to read the books like a "good fan" and failing, don't worry. Winter IS coming. Our favorite characters are going to break even more hearts, and it's pretty likely more people will die. Okay, let me rephrase: people will die and it will be shocking and gruesome and that's why GoT is beautiful. That is what this show is all about–killing off everyone you love to the point where you don't want to watch but you HAVE to see what happens. Also, Tyrion Lannister has a beard, and if that's not enough to make you want to see this season, I don't know what will be. So if you need to fill your GoT addiction, watch the trailer below, and hopefully it'll hold you over until the white walkers destroy us all. Oh, and the trailer is set to TV On The Radio's cover of David Bowie's "Heroes", which only adds to the tortuous swarm of emotions.
https://www.youtube.com/watch?v=ZMKhdDlKHNE
We Finally Have a Kickass Female Ghostbusters Cast!
Kristen Wigg and Melissa McCarthy have been enlisted into the ranks of the highest honors of comedy: Ghostbusters. With Saturday Night Live starlets Kate Mckinnon and Leslie Jones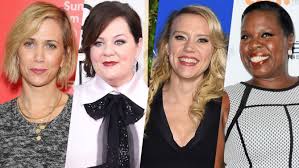 joining them, this might be the best revamp of a comedy movie yet. In all honesty, who doesn't want to see a crazy Melissa McCarthy in a Ghostbusters uniform causing serious ectoplasmic harm? Also, we get another Ghostbusters film, and that's all every 90's child has ever wanted in life. Ever. Maybe we'll get a Bill Murray cameo in the movie. Better yet, I hope there's a point where the female cast accidentally maims a member of the original cast in a total car-wreck-you-can't-unsee type of catastrophe. Along with many other women, my best friend and I are celebrating this news. By that I mean I'm reciting any lines I can think of from the original movie, while she shines her Ghostbusters door hanger.
Founder of To Write Love On Her Arms to Release Book "If You Feel Too Much"
This is the happiest news of the week. Jamie Tworkowski is such an inspiration for so many people, it's hard not to get all excited about his new book If You Feel Too Much. Due out on May 19th through Tarcher/Penguin Publishing, Tworkowski seems nothing short of ecstatic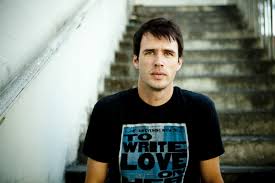 about the release. "I hope this book can be a source of encouragement, something that helps folks feel less alone. More than anything, I hope this book leads to people getting help and even choosing to stay alive." No word yet on the specifics of the book, but that just makes the anticipation that much more exciting. To Write Love On Her Arms has been a huge staple in our scene and the mental health and wellness world in general. The organization has made great strides and helped a lot of people out of some seriously rough situations. It was only a matter of time before the national treasure, feelings inducer, and all around great human being that Jamie is wrote a book. It's going to be the anthem to our feels this year, and we're going to love it. Congrats on the deal, Jamie. We can't wait to read it!
What's On My Mind This Week…
In other news, the "I can't even" has set in because Tom left Blink-182, again–or he was kicked out. Who knows at this point? Why do I feel like this is a recurring nightmare that will never end? Basically, all of this fighting over the internet and through managers is silly, but I'm not a member of Blink-182. If I were, I wouldn't be writing this because I would be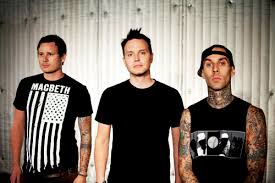 working on staying together for the kids. The Blink-182 news really did cause a lot of unwanted feelings like nausea, heartburn, and indigestion for fans around the world last week, including myself. (Sidenote: Pepto Bismol could NOT be happier about the increase in sales as a result.) It's always hard to see a band go through lineup changes, especially this one. When you've listened to a band between 10 and 22 years, it's never ideal to watch them fight or to see a member leave. I AM the "girl at the rockshow", and I am definitely saying "WHAT?! (And they still don't know.)" My only hope is that Blink are able to get themselves back in order and carry on the great legacy they've created. I also wish Tom DeLonge and his publicist the best of luck in the upcoming weeks because I think his whiny nature has become a permanent state of mind.
So was your week all about Blink? Or were you able to get ahold of other news as well? Maybe you want to be a part of the all-female Ghostbusters cast, or maybe you think Brand New touring is the greatest thing to ever happen in your life! Be sure to let us know how you feel, and don't be afraid to mention what news causes you do go through another bottle of Pepto Bismol this week!
Tags:
Blink-182
,
Brand New
,
To Write Love On Her Arms