Welcome traveler, to part two of the extra-large, two-part, to-be-continued, Choose-Your-Own-Adventure-because-my-computer-broke post! Turn to page 88 to get caught up!
So I sorted it out so Lauren and I could spend a few days together in Brooklyn. She drove in and we met at the hotel after the show in Uncasville. The next morning I open up my laptop to look at some places I found to go that could be fun, but my computer had other plans for us. Remember the screen of death from Part 1 last week?! UGH!!!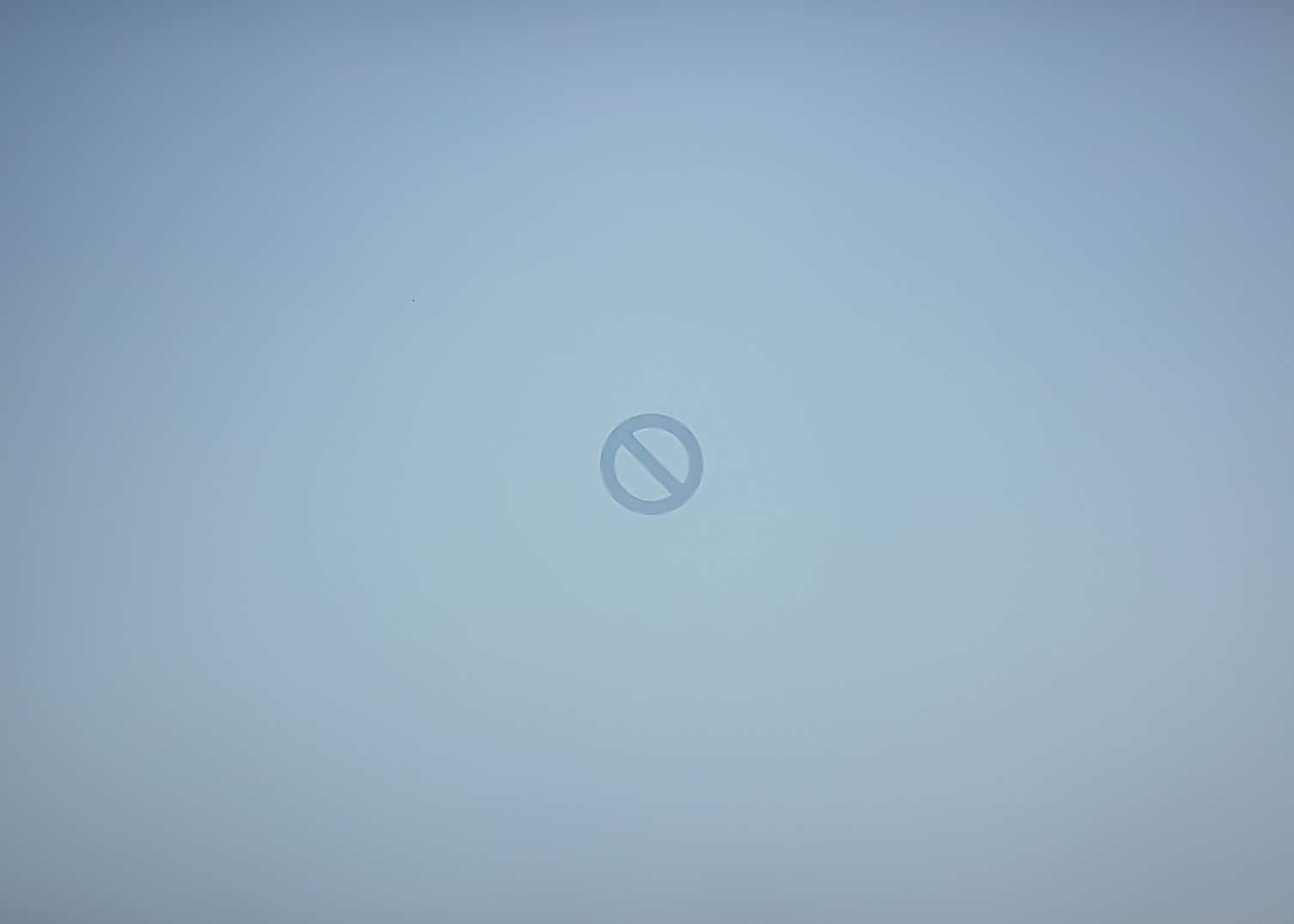 We jumped in an Uber (Your first ride could be free haha! Code: uberwapner) and headed the whole way over to the Apple store on 14th. We popped into Chelsea Market first to grab some brunch though. We got Japanese inspired Mexican food at Takumi, a mini savory pie from Tuck Shop, and a pastry from our friend Mara's family's bakery called Sarabeth's.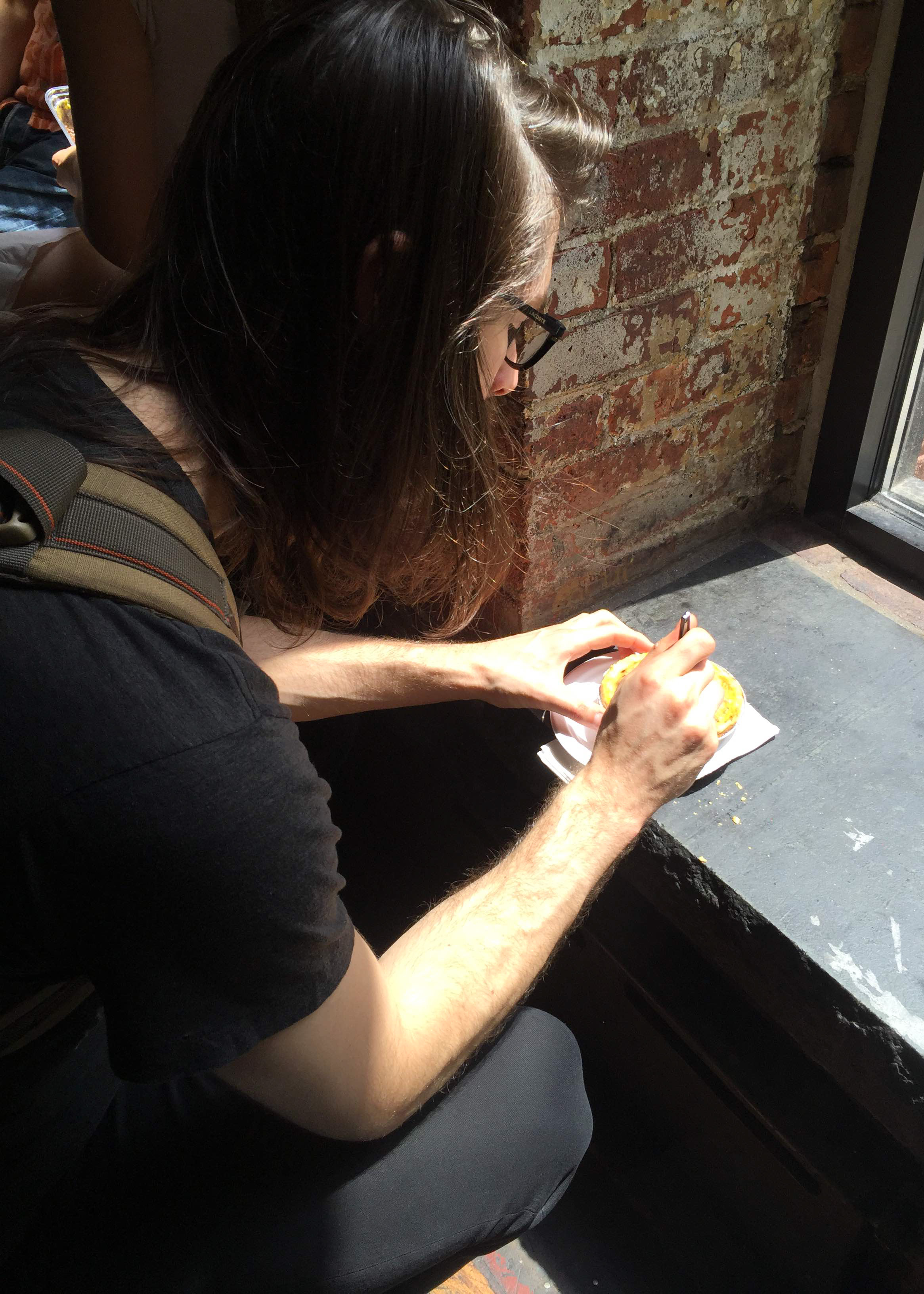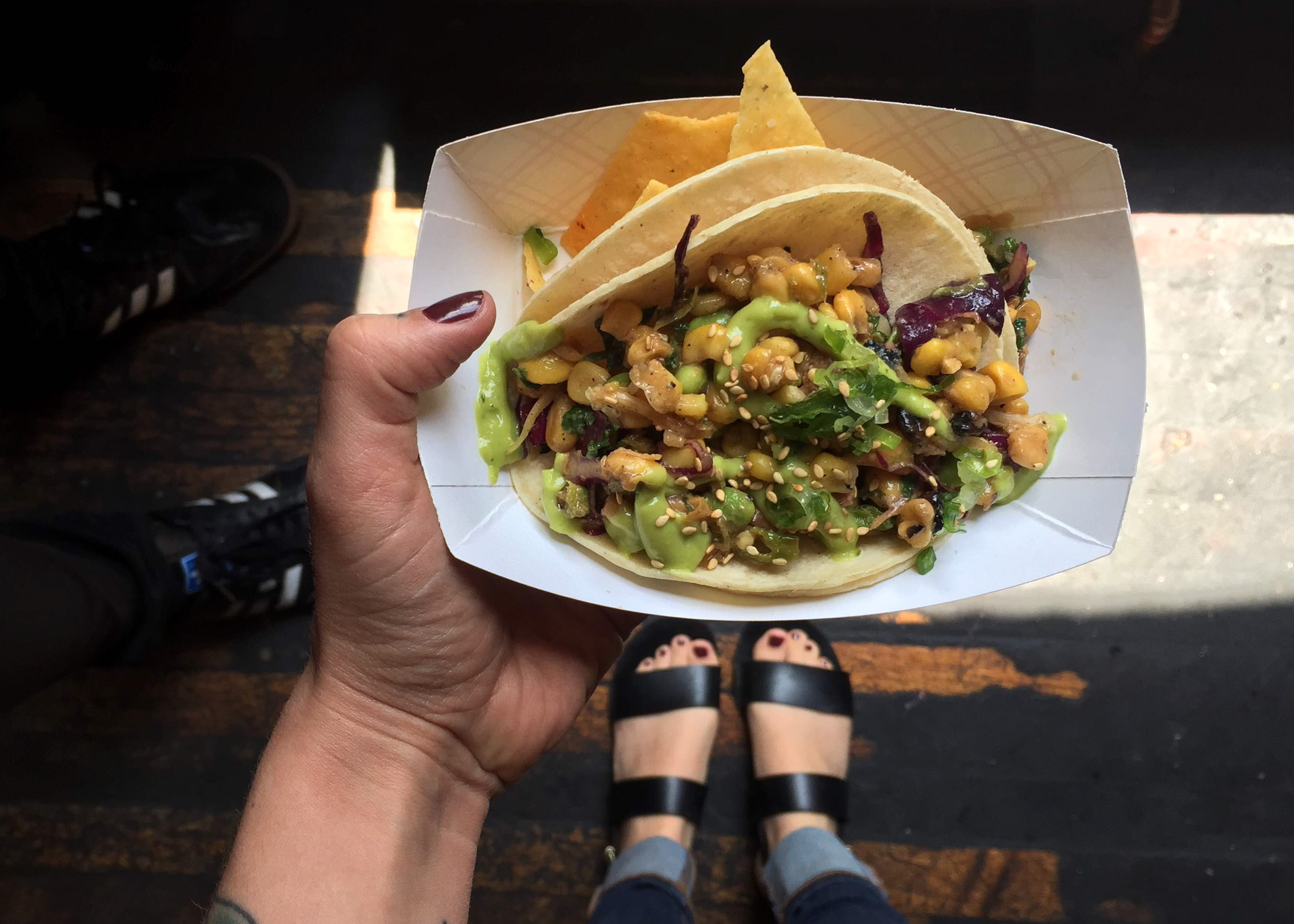 We spent most of the afternoon at the Apple Store trying everything we could do get my computer to work again, or at the very least save my data. Neither thing was actually accomplished that day. After hours and hours it was determined that we were at the end of the line and we had to wipe my hard drive. We erased everything, re-installed the operating system, and it seemed to be fine; I thought I was up and running and good to go…
… So we go have some fun that afternoon! After Round 1 at the Apple Store I needed a coffee. Luckily there was a Blue Bottle right around the corner. I love their Kyoto iced coffee. It's one of my favorite shops that I can order from online and have when I am off the road. Not all my favorite coffee spots around the country do that yet!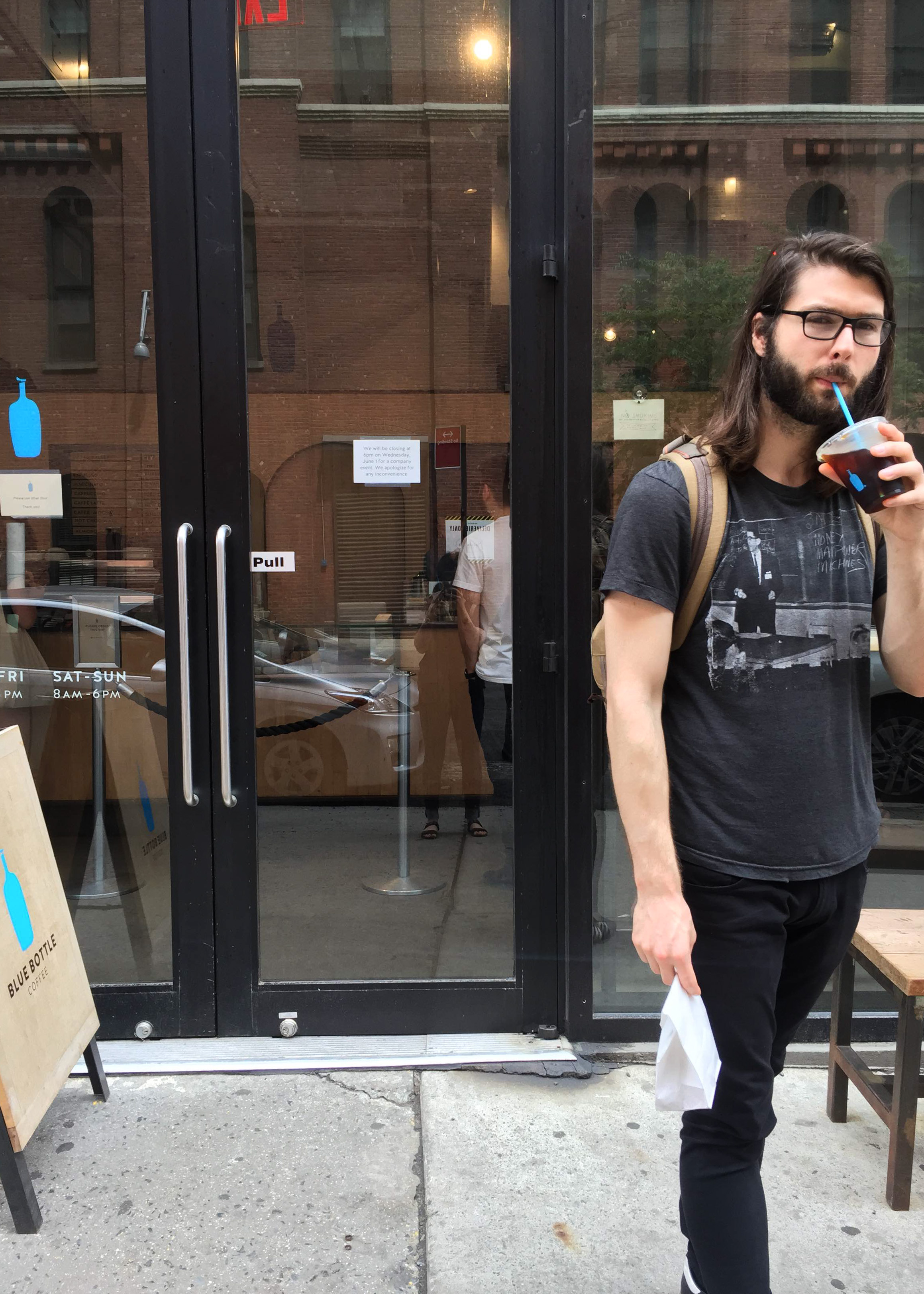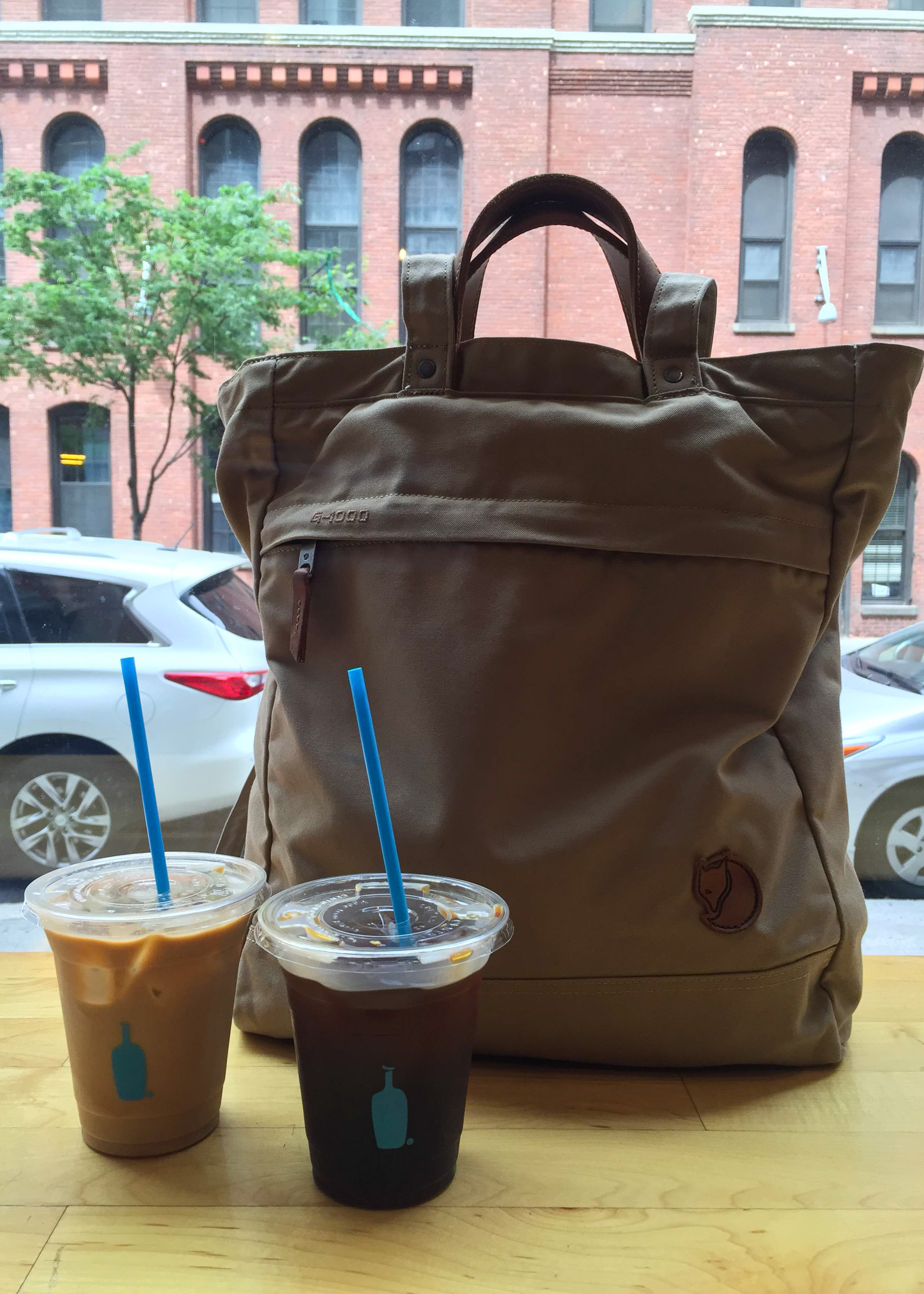 There was also an Artichoke Pizza down the street and I couldn't pass that up. This blog should just be "Ryan's favorite pizza places across the country". They have a massive artichoke slice, it's what they're famous for, but my go-to is the Sicilian slice, but they were out of this time, so I opted for the margherita slice!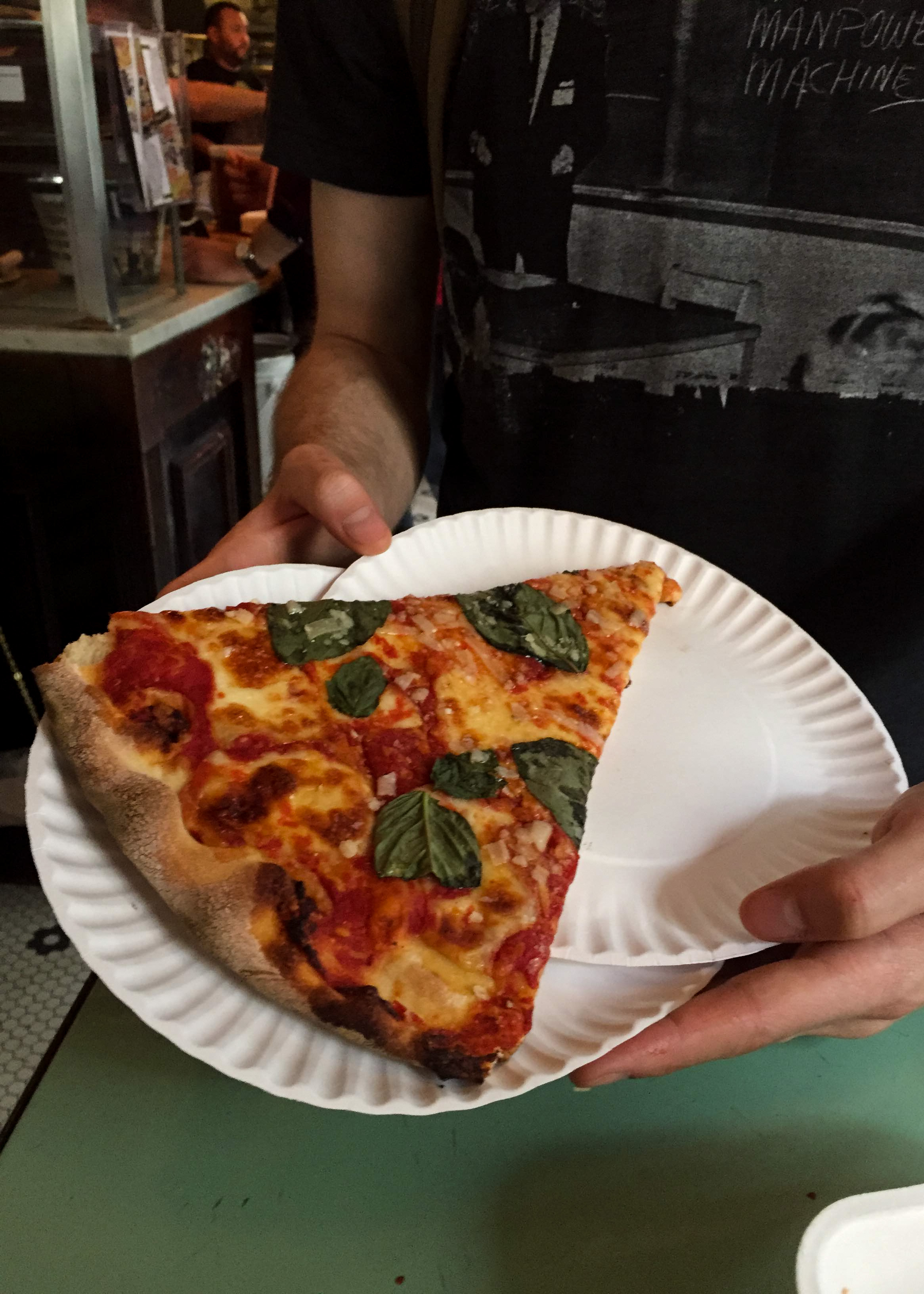 Lauren and I spent the rest of that day in Manhattan with our friend Cliff. Chances are if you are at an event in NYC, he's there too, and somehow simultaneously at every other event in the city that day. I always joke about how I never know how he does it. He's kind of an enigma like that. Lauren and I wanted to get some ideas for the house and I was on a quest for new sneakers, so we ended up just hitting Muji and Crate & Barrel for the house stuff. Being a holiday the other house related spots all closed early and we missed out on those. That's what the interwebs is good for I suppose.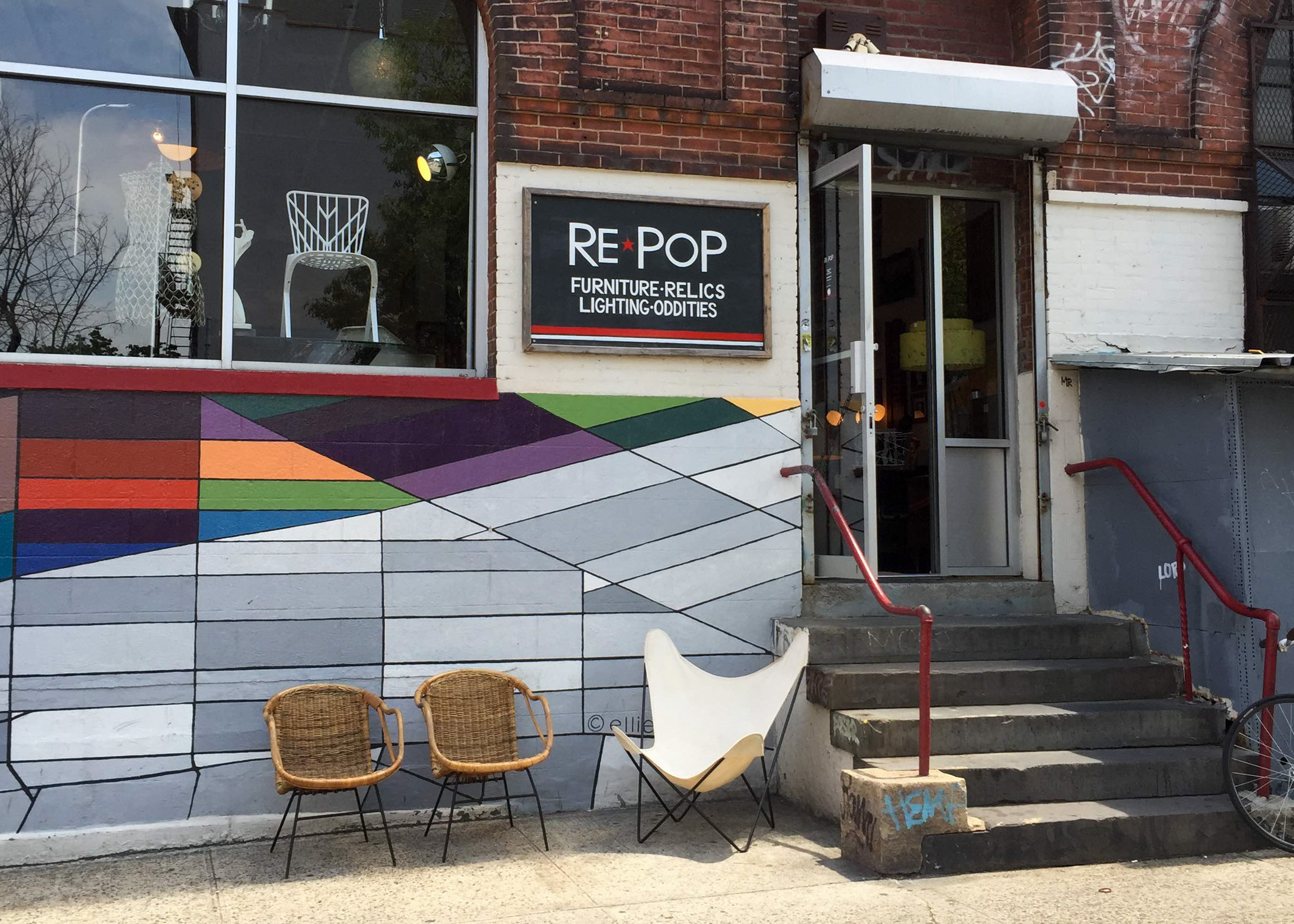 The arena and shed tours are hard on the feet some days; especially if you have a bum knee and ankle like me. I finally had to up my sneaker game and get something a little less flat. I miss my classic Sambas already, but I love my new Adidas NMD R1s so far! Now I'm not a sneaker-head at all, but from my understanding, these are pretty (really, very) hyped right now; we had to go to a few different shops to find them. The Adidas Originals Store was sold out, and said that they sold through what they had in the first weekend. My boy Cliff actually found the shop that had these! I saw the NMD R1 online after the Adidas Boost line was recommended to me, but I wasn't going to pull the trigger on a pair unless I found them in person; because what's the point if I can't wear them on those long days! They feel like walking on marshmallows and my feet (and back) are happy now! Totally worth it!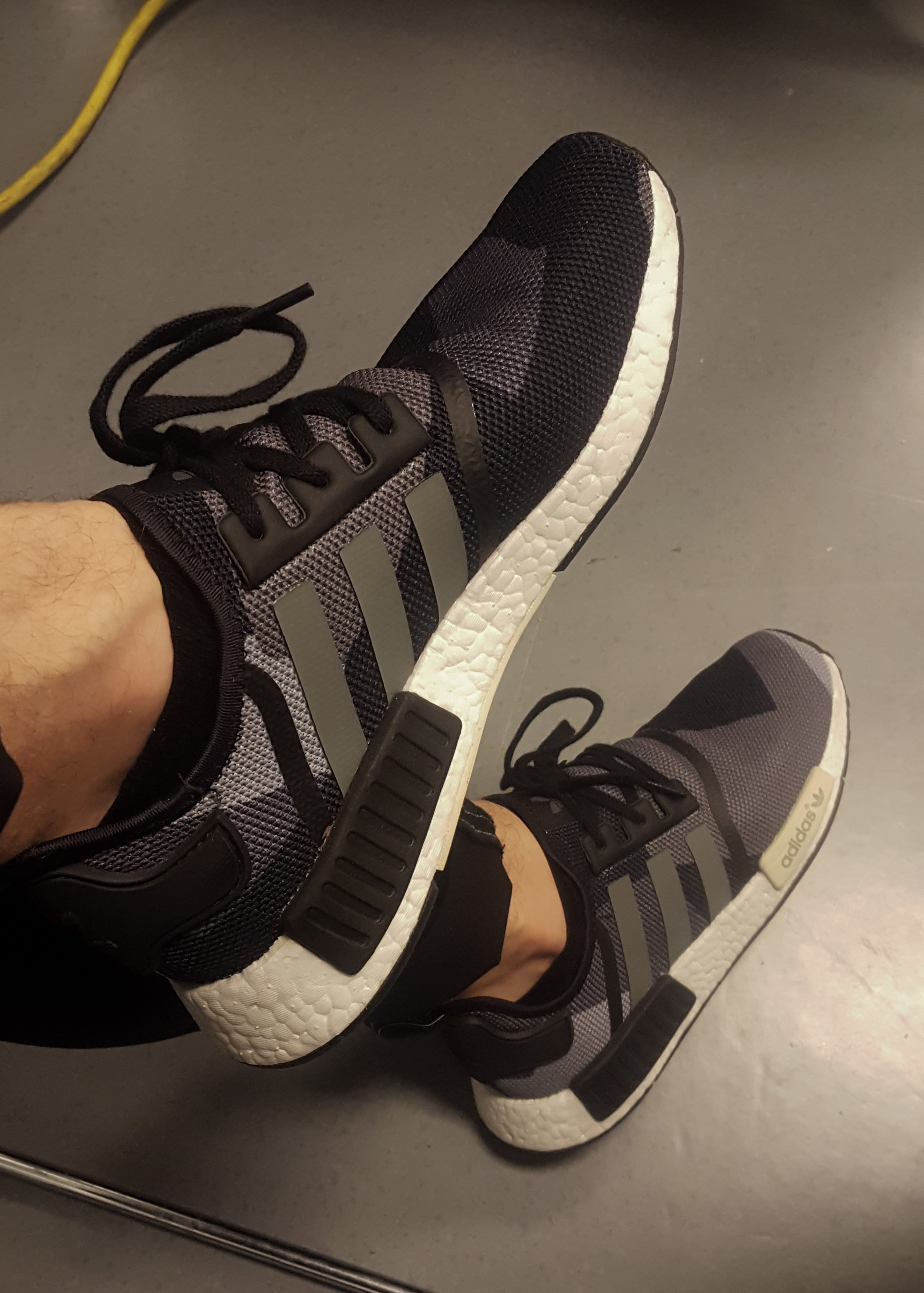 We headed back to Brooklyn after that and got a bite to eat around the corner from our hotel before the dark computer shaped cloud rolled back in. The restaurant was a Peruvian spot called Llama Inn. It was great! We got the ceviche and a crunchy quinoa dish with banana and avocado. Both were incredible! Back at the hotel, I set up shop to get my computer back in order. I sat down and booted up my MacBook Pro to the same horrible grey screen that I woke up to. Needless to say I was very very bummed (Adj) See also: Stressed (Adj).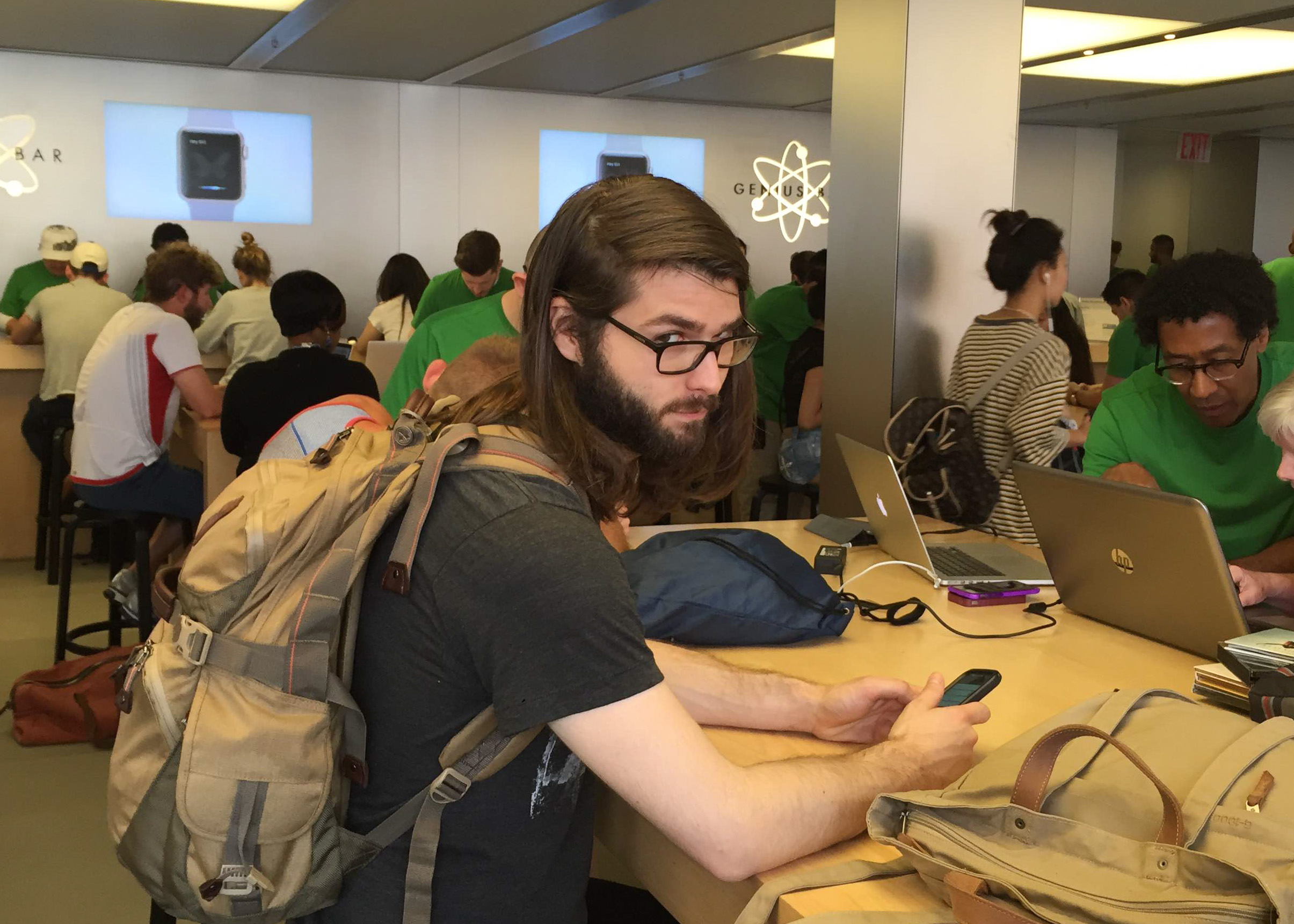 The next morning we grabbed some breakfast near the hotel and then it was back to the same Apple Store. This time we actually got it fixed. Turns out it was the cable from my HD to the Logic Board. They got me sorted out quick and I was on my way. I hate to think there was a chance I could have not lost all my data, but it was probably saveable if we just replaced the cable first. Hindsight is always 20/20, folks.
We walked around a bit, and ended up back down in SoHo. We stopped at an awesome café called Happy Bones; they serve Counter Culture Coffee and made the best cortado I've had all tour. Lauren ended up getting some stuff at Aesop, and we popped into an awesome shop we both follow on Instagram called Westerlind before heading back to Brooklyn.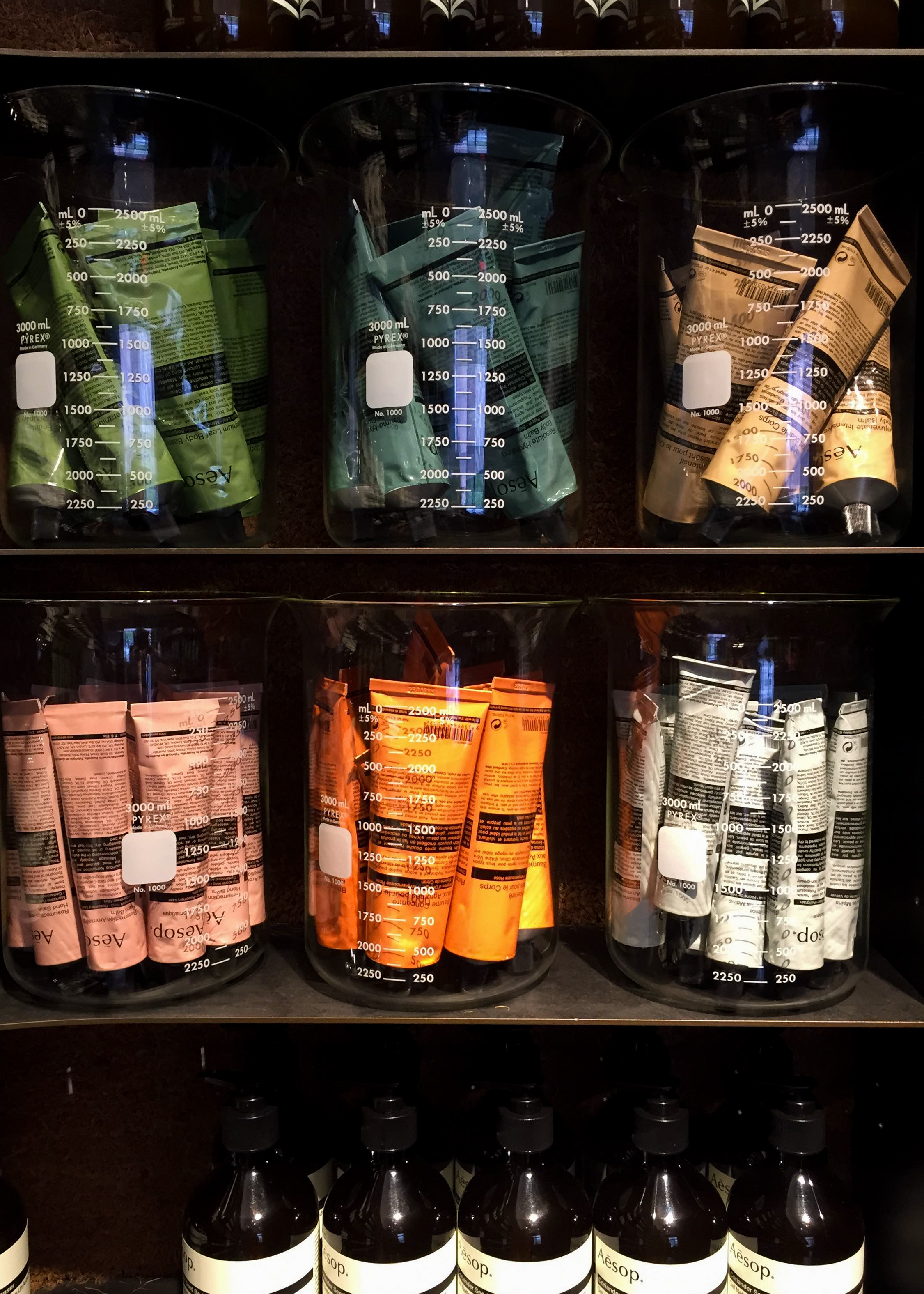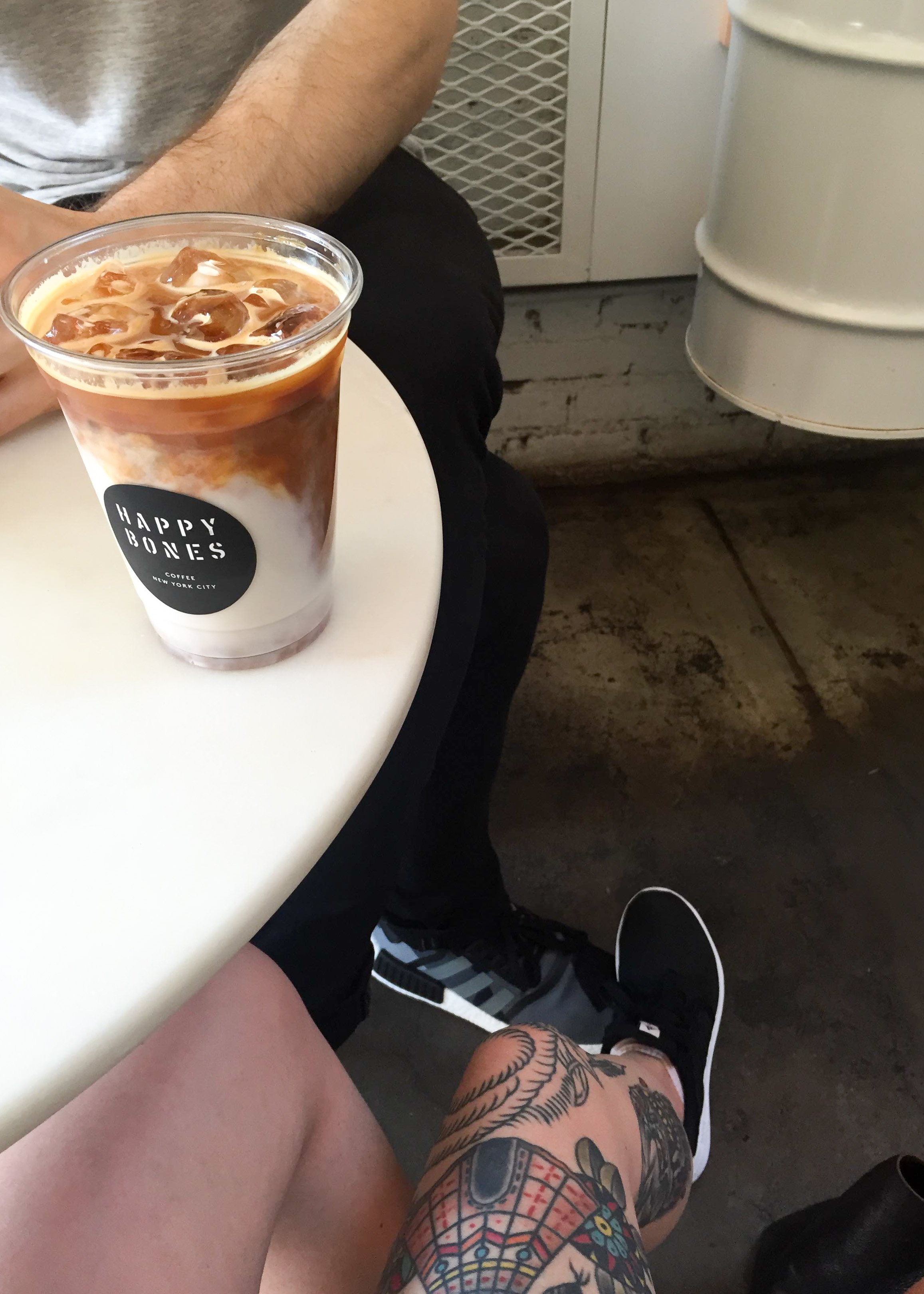 Back in Brooklyn, we hit a great comic shop who's name I've heard for a while now. Desert Island. It's a small shop with a small sign adding  "And Comic Booklets" to an already existing old bakery sign. We chatted with the owner for a while and he told us about Comic Arts Brooklyn, the festival they organize every year, and how the guys of Peow Studio were there last month for the launch of some of their new books Junky! and The World, by Guillaume Singelin and Valentin Seiche respectively. Extremely jealous I didn't know about that! Desert Island also does a newspaper style zine called Smoke Signal; they did a collab issue with Nobrow that I actually have! I ended up buying the new Breakdown Press title, Red Red Rock & Other Stories—by one of Japan's most famous alternative comic artists, Hayashi Seiichi. Similarly, and also from Breakdown, I'm currently reading Ding Dong Circus by Sasaki Maki.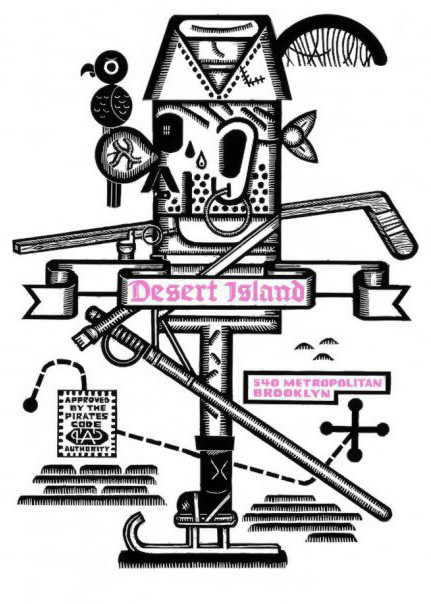 We followed up the comic shop with a visit to The Hill-Side, one of my favorite menswear shops. They're becoming a heavy hitter in the fashion world, having collaborations with everyone from Gap + GQ to Crate & Barrel's CB2. They're very in tune to Japanese fashion; sometimes using textiles sourced from there, and merge that with classic US work-wear style. They also had a storefront a few years back called Hickoree's (it's still out there online!) and that is where I found Ogaki Kaban! I scooped up a few of their canvas pouches from Hickoree's back then, and when Lauren, Cliff, and I were in Japan last year we made a stop in Ogaki specifically to visit the Ogaki Kaban workshop and storefront. The small family homestead is where each generation helps handcraft goods from their own Kakishibu-dyed cotton fabric. They've got everything from tote bags and aprons, to key-chains and now ties (bowties too!), bandanas and a vest in The Hill-Side's newly dropped collection this season. I love every piece!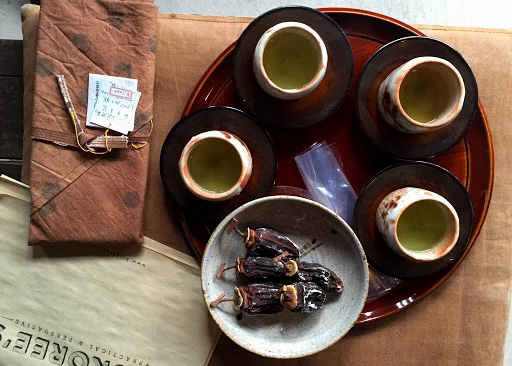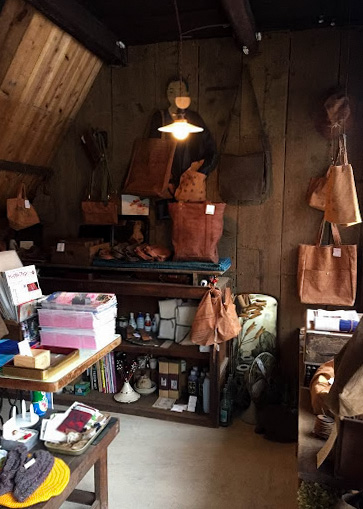 Lauren and I finished up the days off in NYC by meeting up with the one and only Brendan Walter. Brendan played guitar in Valencia and now works for Crush Management directing music videos and taking photos of your favorite bands. It was so good to catch up with him for a while and share a great dinner at the Selamat Pagi. He and Cliff actually went to Japan this year, and Brendan and our friend Steve from Punchline just got back from Iceland. My team likes to travel!
Here is some art.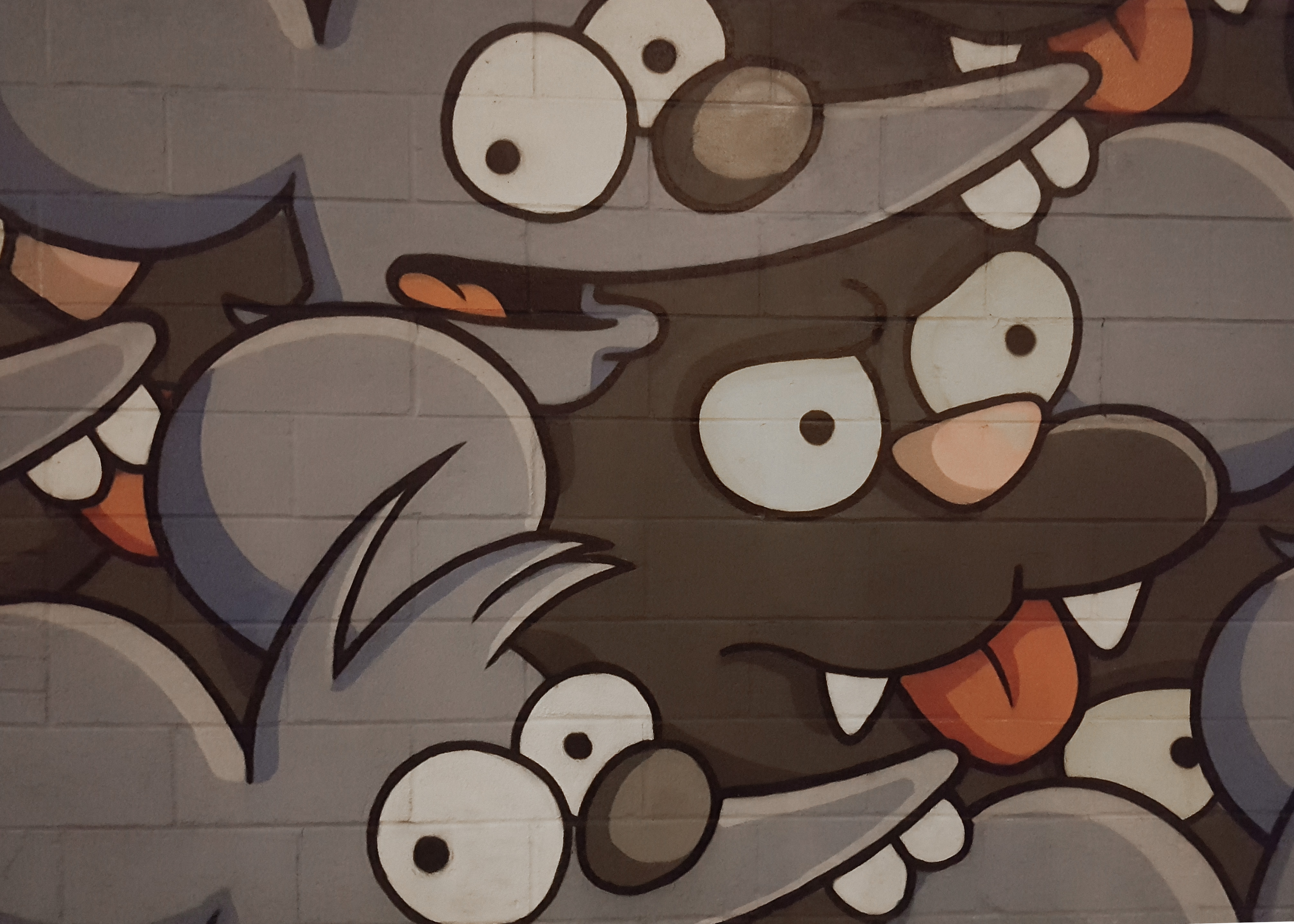 Here is some not art.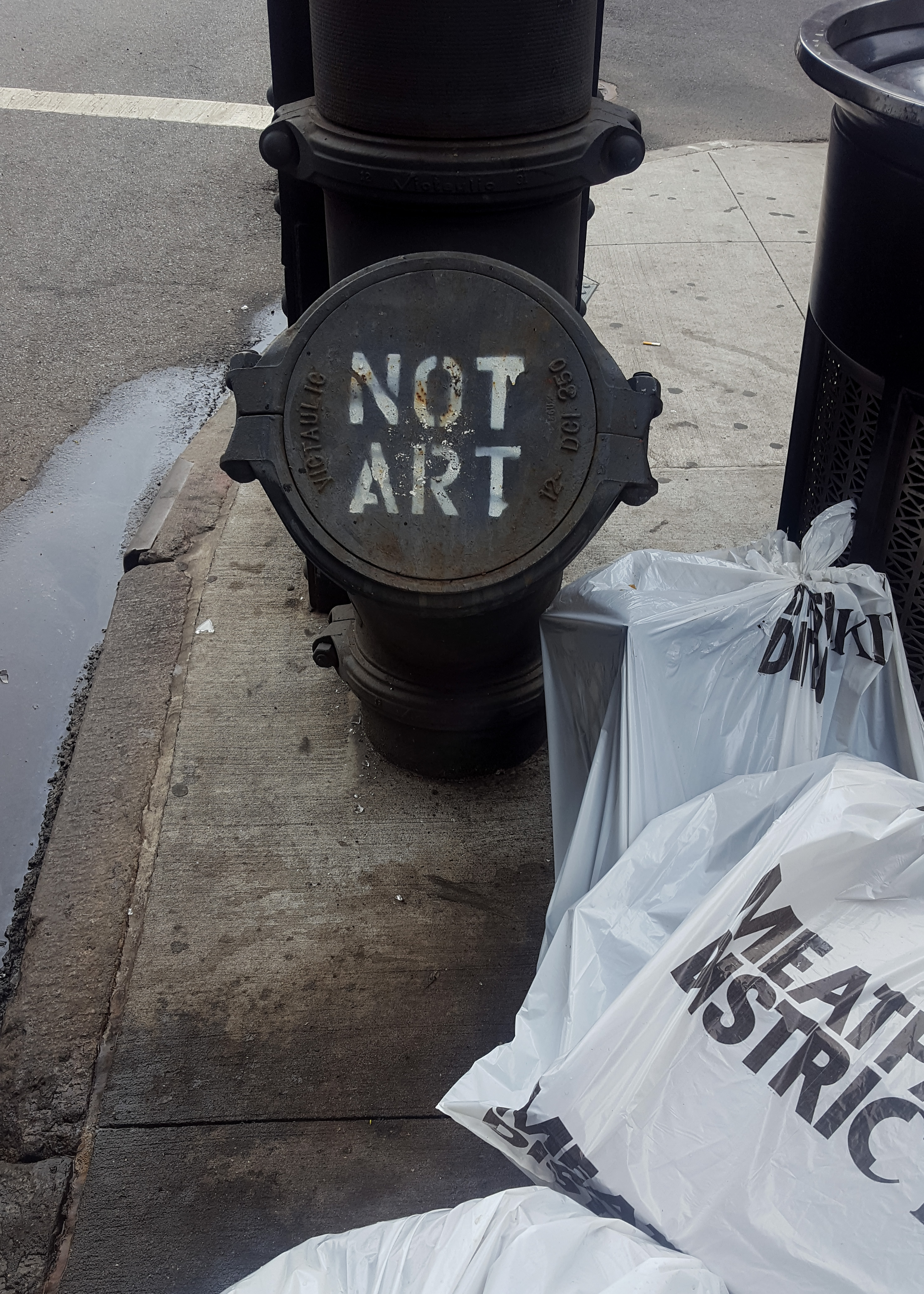 Thanks for reading!
Check back for more soon!
—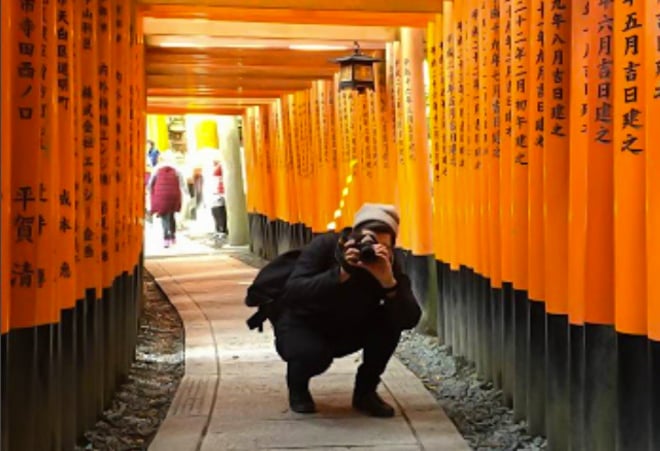 I've been on and off the road working for many different artists for the last ten years, and when work allows, I like to document my travels. Sometimes the photos end up online in one way or another, trapped on my hard-drive for that rainy-day slideshow, or just thrown in a drawer. This blog is my new addition to my wacky photo-filing system. (See part #7 here).
Tags:
Man of Merch