Greetings from Nashville!
Listen to me, I sound like a postcard.
I spent the day off hanging with my buddies Jesus and Sasha (who I met at one of my favorite venues many years ago called Rocketown!). It was do or die time in terms of clean clothing, so Jesus let me do a couple loads of laundry at his place and then we hit up Jeni's for some ice cream and Crema for a coffee while we waited for it all to dry. Dan ended up being at Crema when we got there too, so we hung out there for a minute.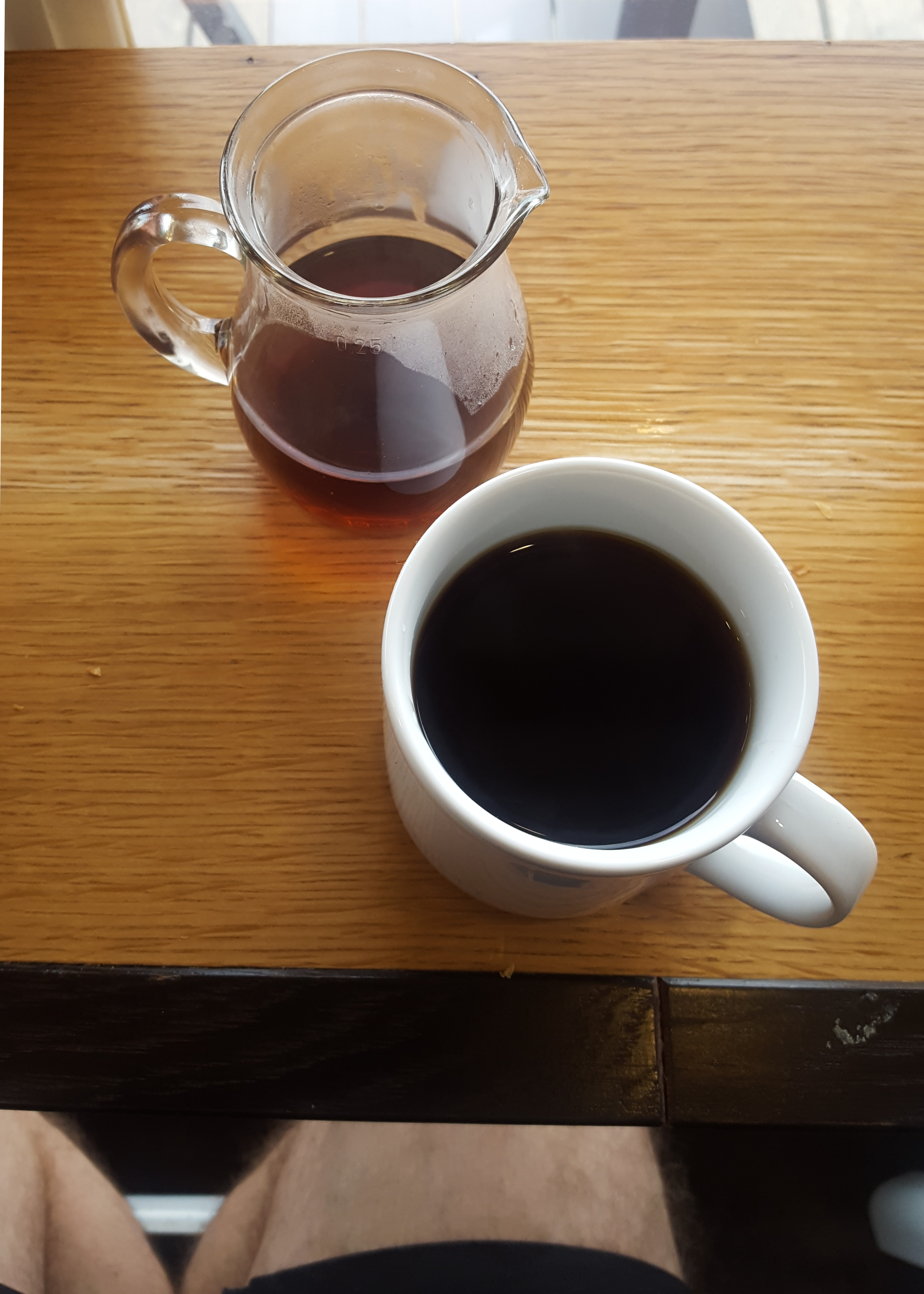 After Jeni's and Crema we went to Grimey's, a Nashville institution! New and used records, books, and a music venue, all under one roof! Jesus picked up a few books, and I sadly(?) didn't find anything. Too many hobbies, and I've gotta be a little more picky haha; gotta save that money too! Sasha scooped us up from Grimey's and we got a bite to eat, and then went back to Jeni's hahaha. Have I mentioned I love ice cream and Jeni's is way up there on my list? No? My bad.
We had a big show in Nashville at the Bridgestone Arena, and then headed on to Louisville to the KFC Yum Center. If there was a venue name that I wish I could take for my own, it would be The Yum Center. The food would have to be amazing though! We then had a relaxing mall-day-off in Auburn Hills, Michigan. That is exactly what it sounds like. Parked up at the mall all day with a hotel nearby. It was great, actually. The first one of the tour too, and much needed. Some of us saw the new X-Men, some played golf, and some hit the mall quite hard. I relaxed, made a few laps around the mall, hopped over to Target with Dan, and then turned in early. I enjoy those days more than being in the city sometimes; everything is right there and things tend to be a bit quieter. Less hustle and bustle, ya know?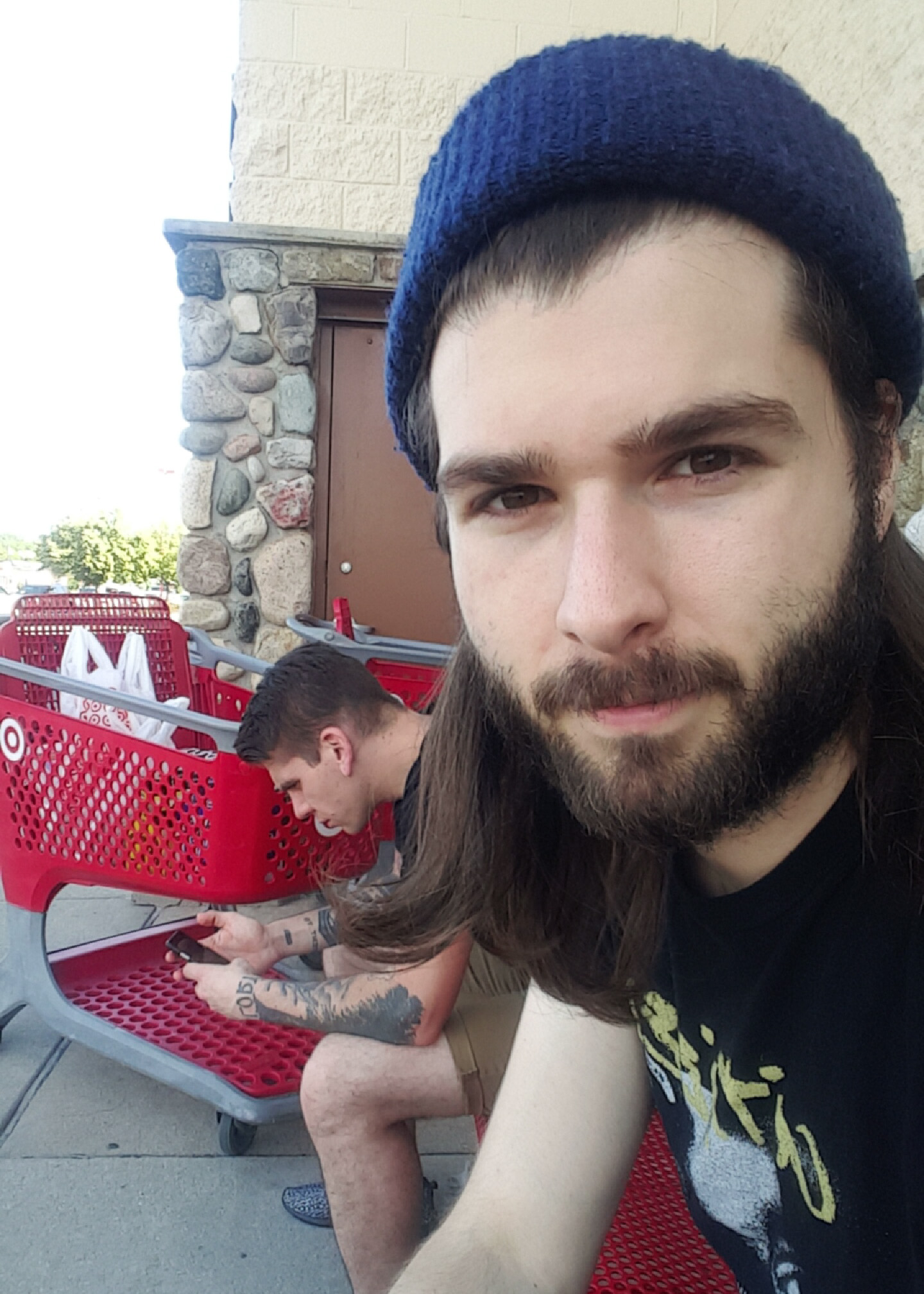 At the Auburn Hills show we got the Pistons locker room as the dressing room! It was nice; Jesse agrees!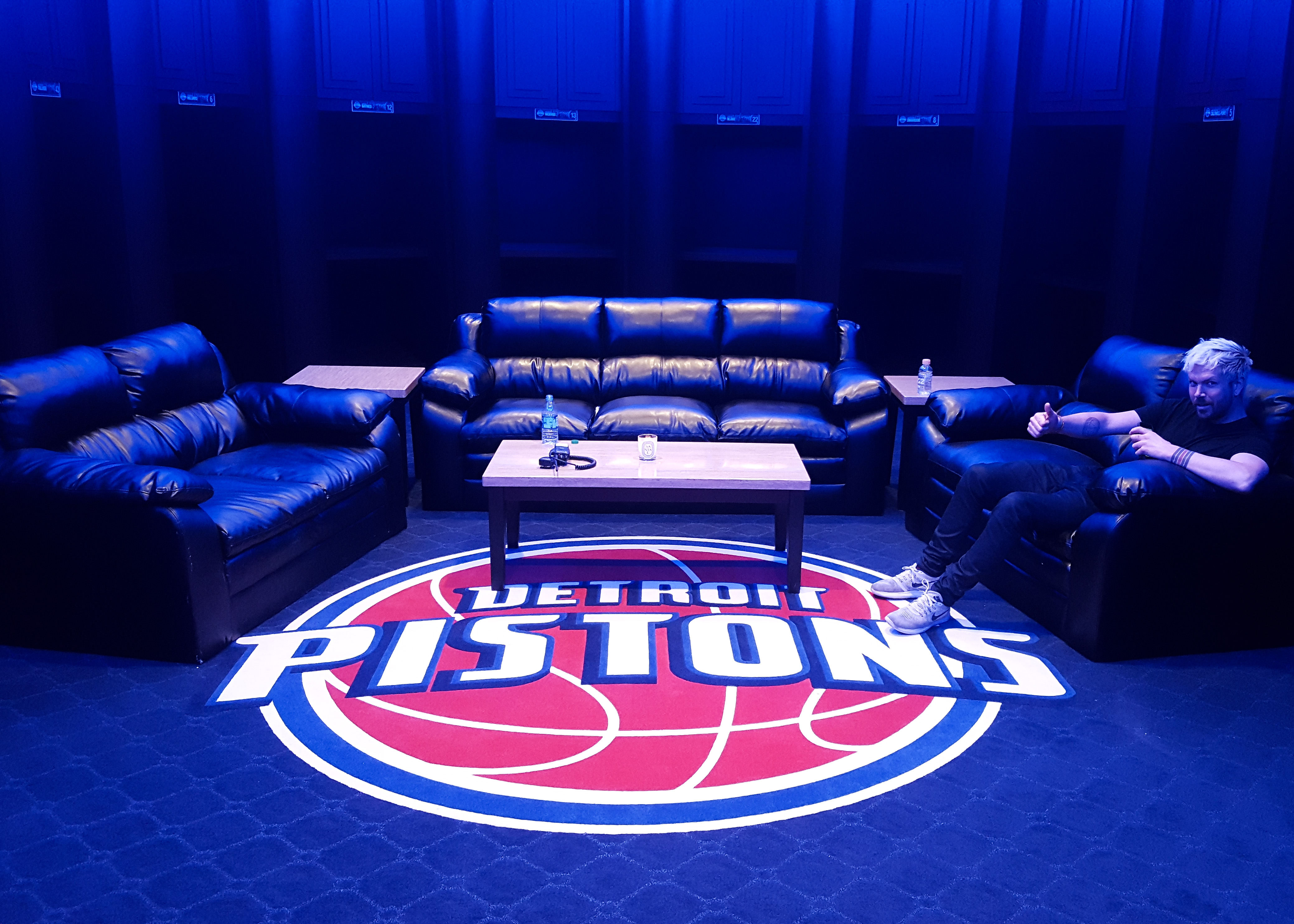 While we are talking about sports, I found this guy hanging out in the merch office in Chicago. You know, home of the Bulls! The 90's were a great time for everything including basketball.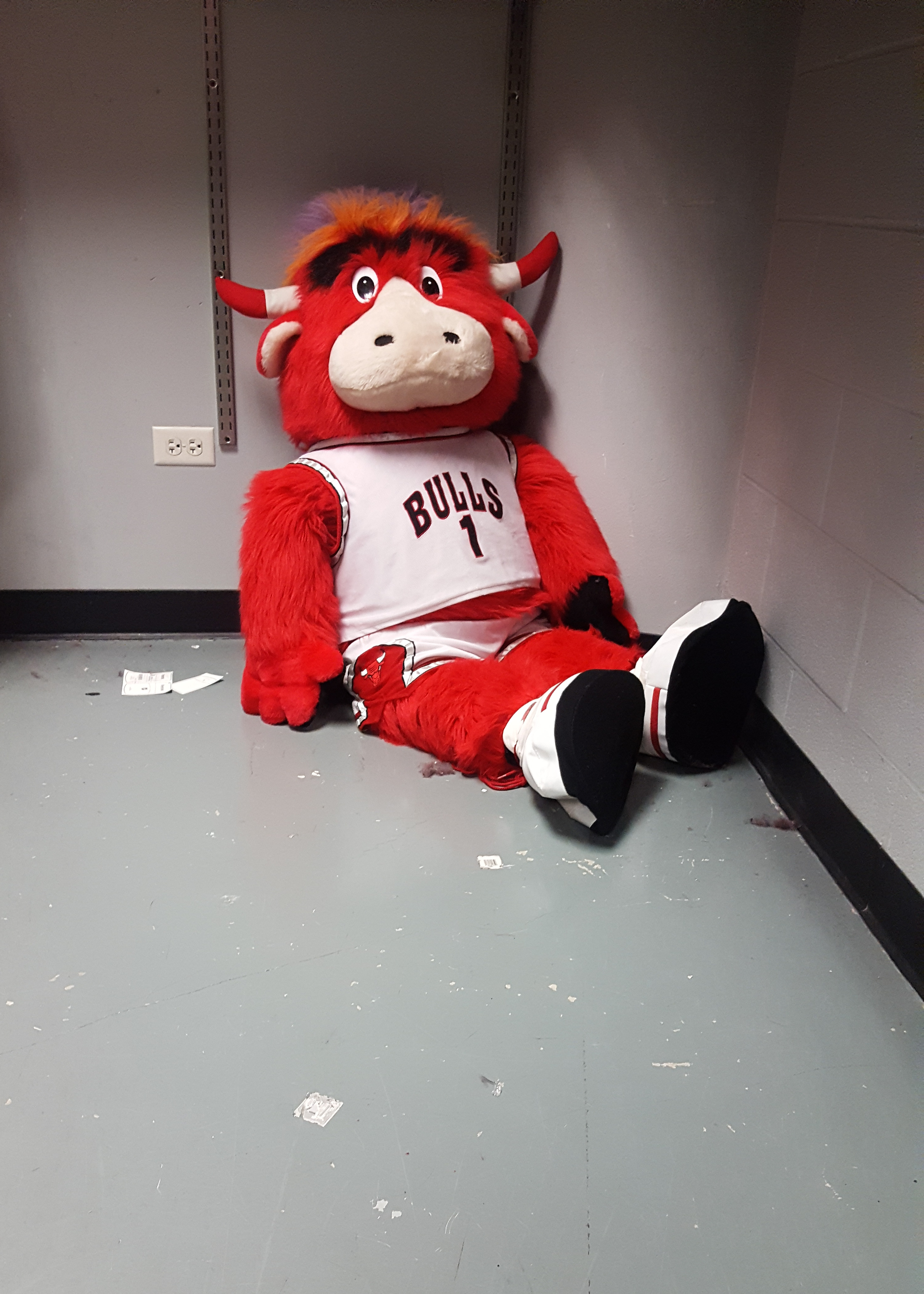 Now we are in St. Paul for a day off and guess who is playing nearby in MLPS on our day off!? Motion City Soundtrack!! I've spent some time on the road with these guys while with Valencia and The Wonder Years, and I booked Justin's side project Farewell Continental in Altoona a few years back, but most importantly, I've had the pleasure of being a fan of this band for many years. I couldn't be happier to have the opportunity to see them rip one of four sold-out hometown show on their final tour. The opening bands turned out to be Matt Brown's band The Crash Bandits; I booked his old band Skies Alive in Altoona a few times, and worked for his older brother Pat when he was in Sing It Loud. And direct support was a reunion set from Cadillac Blindside!? That was a treat! The entire night hit me with all sorts of nostalgia.
My pal Beth (MCS merch-master!) and I also got to catch up during the show. I haven't seen her in over a year! She's been out on another planet known as Marvel Universe Live for a while now and told me all about that. A nerd's dream tour perhaps? I think so! She and the Marvel tour go to an even more remote planet known as Europe soon. Good luck, Beth!!! Hope we can tour together again soon!
MCS Has some more dates later this year, on the second leg of So Long, Farewell. GO SEE THEM.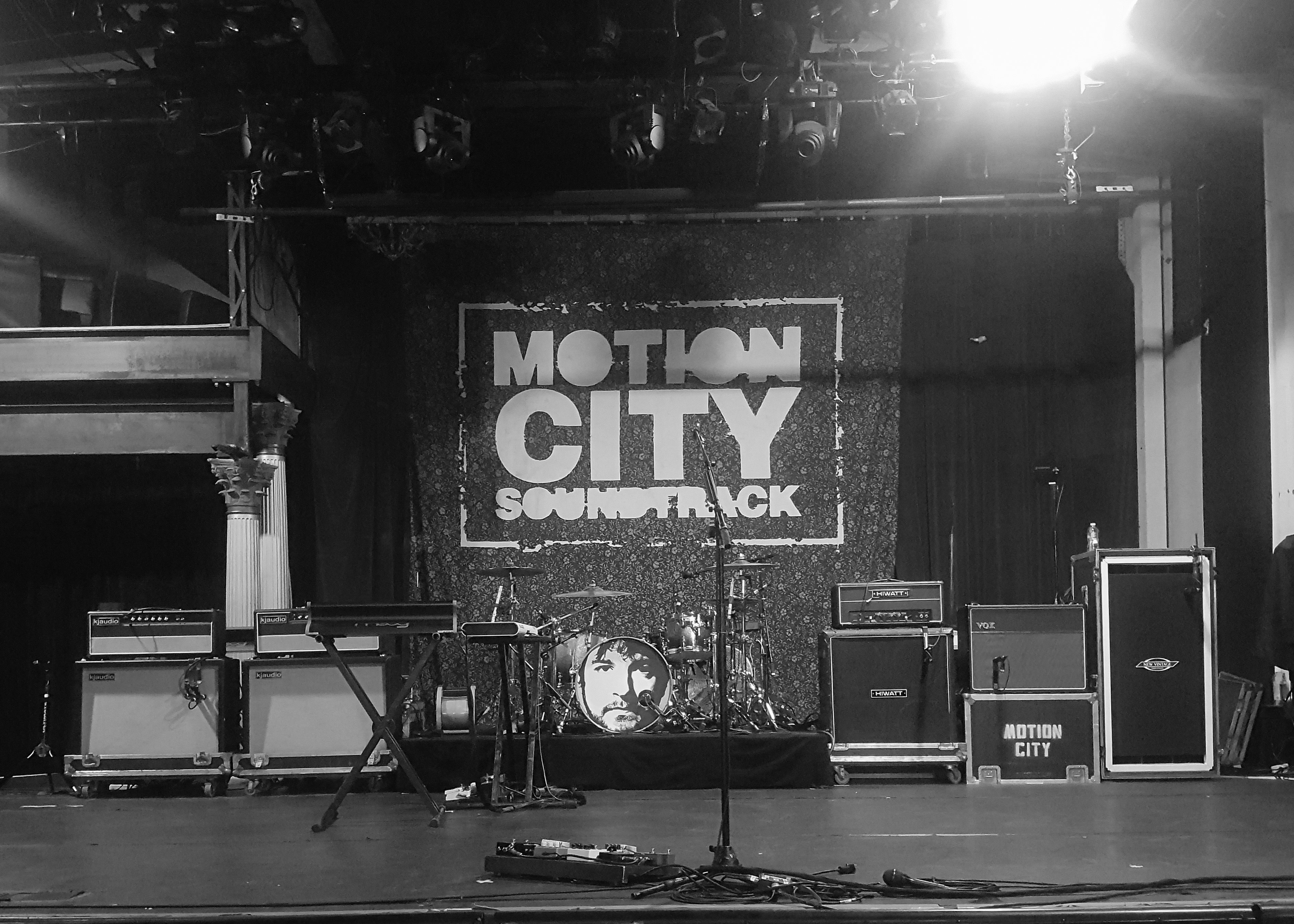 Here's one of my favorite NHL logos to date. The Minneapolis Wild!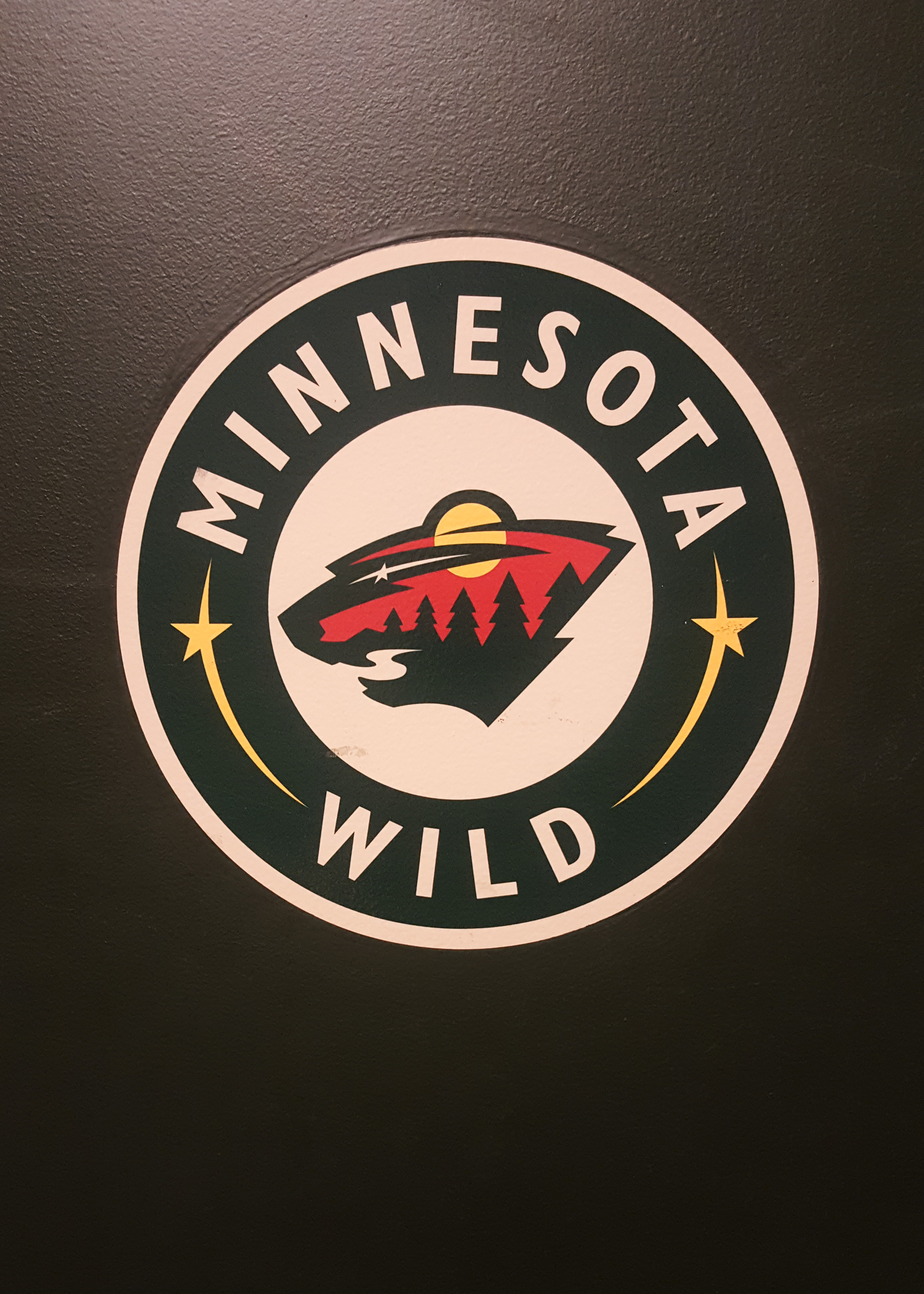 Bye-bye for now!
—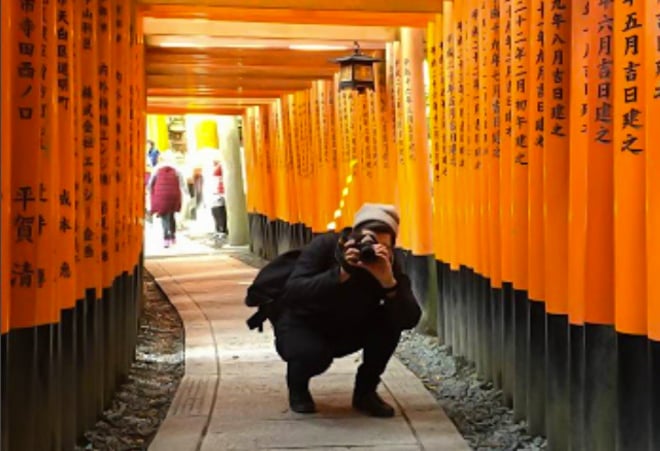 I've been on and off the road working for many different artists for the last ten years, and when work allows, I like to document my travels. Sometimes the photos end up online in one way or another, trapped on my hard-drive for that rainy-day slideshow, or just thrown in a drawer. This blog is my new addition to my wacky photo-filing system. (See part #9 here).
Tags:
Crema
,
Grimey's
,
Jeni's
,
Man of Merch
,
Michigan
,
Motion City Soundtrack
,
Nashville