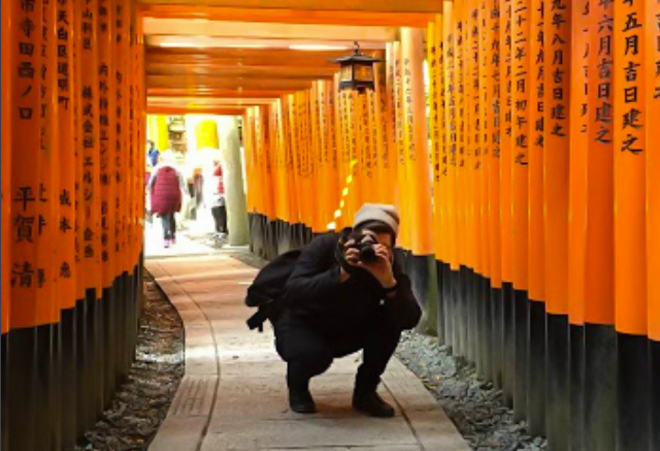 I've been on and off the road working for many different artists for the last ten years, and when work allows, I like to document my travels. Sometimes the photos end up online in one way or another, trapped on my hard-drive for that rainy-day slideshow, or just thrown in a drawer. This blog will be a new addition to my wacky photo-filing system.
I started out frequenting local DIY shows, then became a talent buyer and show promoter in my hometown, and then I hit the road. There can be many different levels and environments when talking about being on tour: A small club tour is vastly different than an arena tour, a festival is much different than a firehall, and each person's job and that job's requirements can also fluctuate in each given environment. Those things kind of dictate how much time I have to take these photos… or find great local coffee, comic book, and record shops.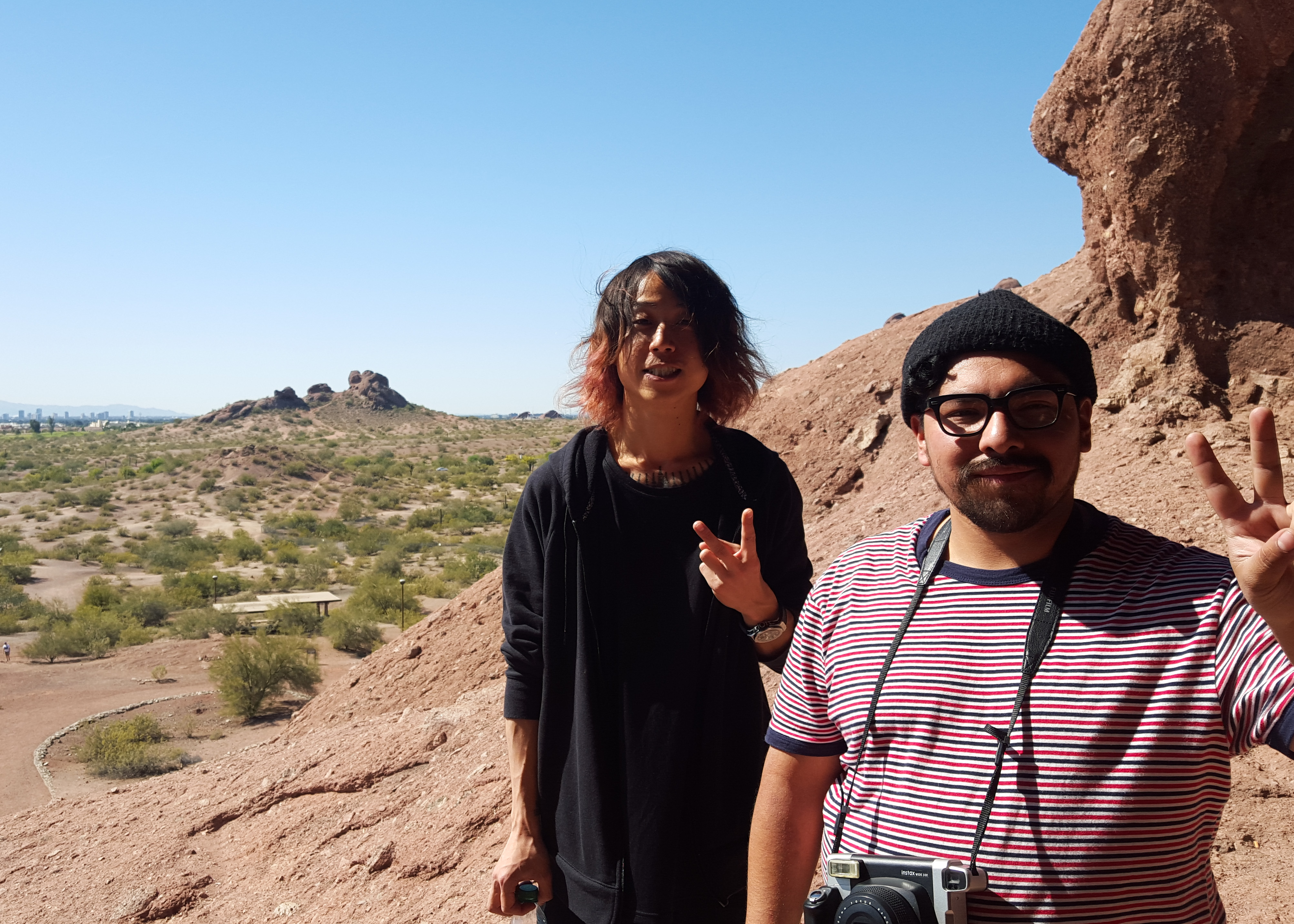 I am currently out on tour selling merchandise for the Japanese rock band, One Ok Rock. The entire tour is an "artist sell" tour, meaning that the band's merchandise rep will be the person you see behind the booth. The first week of the tour was a whirlwind, so I missed a few days of adventuring while I was busy breaking out of winter hibernation.
Pokez is a restaurant that I was introduced to on one of my first tours, and a place I have not been able to stop at in a few years. Just a few blocks from the House Of Blues in San Diego, it's one of my favorite Mexican restaurants of all time. It's very punk in its atmosphere, hours, and menu, and they've got plenty of veggie options for the herbivores. I opted for a tofu, potato, and mushroom taco, and a pollo asada taco this time around. I would eat there twice a week if I could.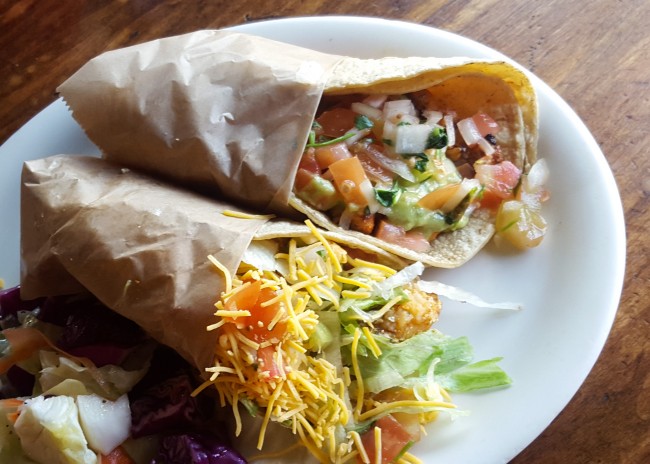 In Tempe, we were at a venue very much on the outskirts of town. I woke up that day thinking of a different venue completely and was surprised when I looked to Google Maps. Just five minutes down the highway was a national park, botanical garden, and zoo. We didn't have time for everything, but Tomoya (who plays drums for One Ok Rock), Jesus (who does merch for Issues on this tour), and I made our way up to the top of The Hole In The Rock. It was such a beautiful view of the city and the desert, and a very popular spot. After seeing some of the photos Tomo and I took, a few of the other One Ok Rock boys made it over there after the show too! Some days you have to make time to go off campus for a while, whether it's to take in some nature, find some good coffee, or just have some time for yourself.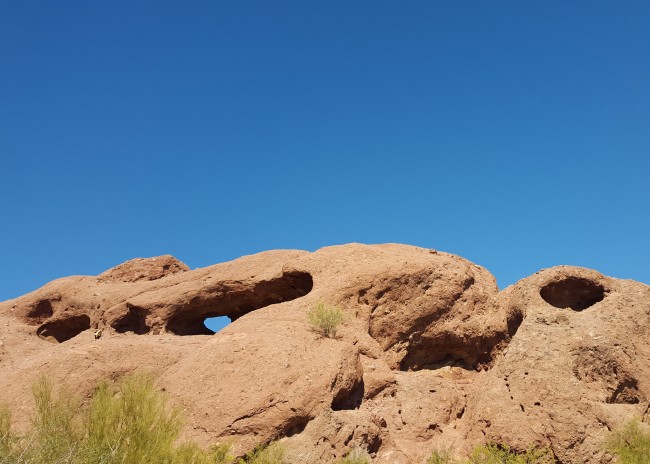 The morning before our show in San Antonio, some of the guys and I walked down to The Alamo (the line was much too long to go inside though), and then we got some coffee and juice from a place called Sip  and went to an antique shop. On our walk we passed this old neon sign for Walgreens. I was caught off guard by it, you don't see stuff like that every day!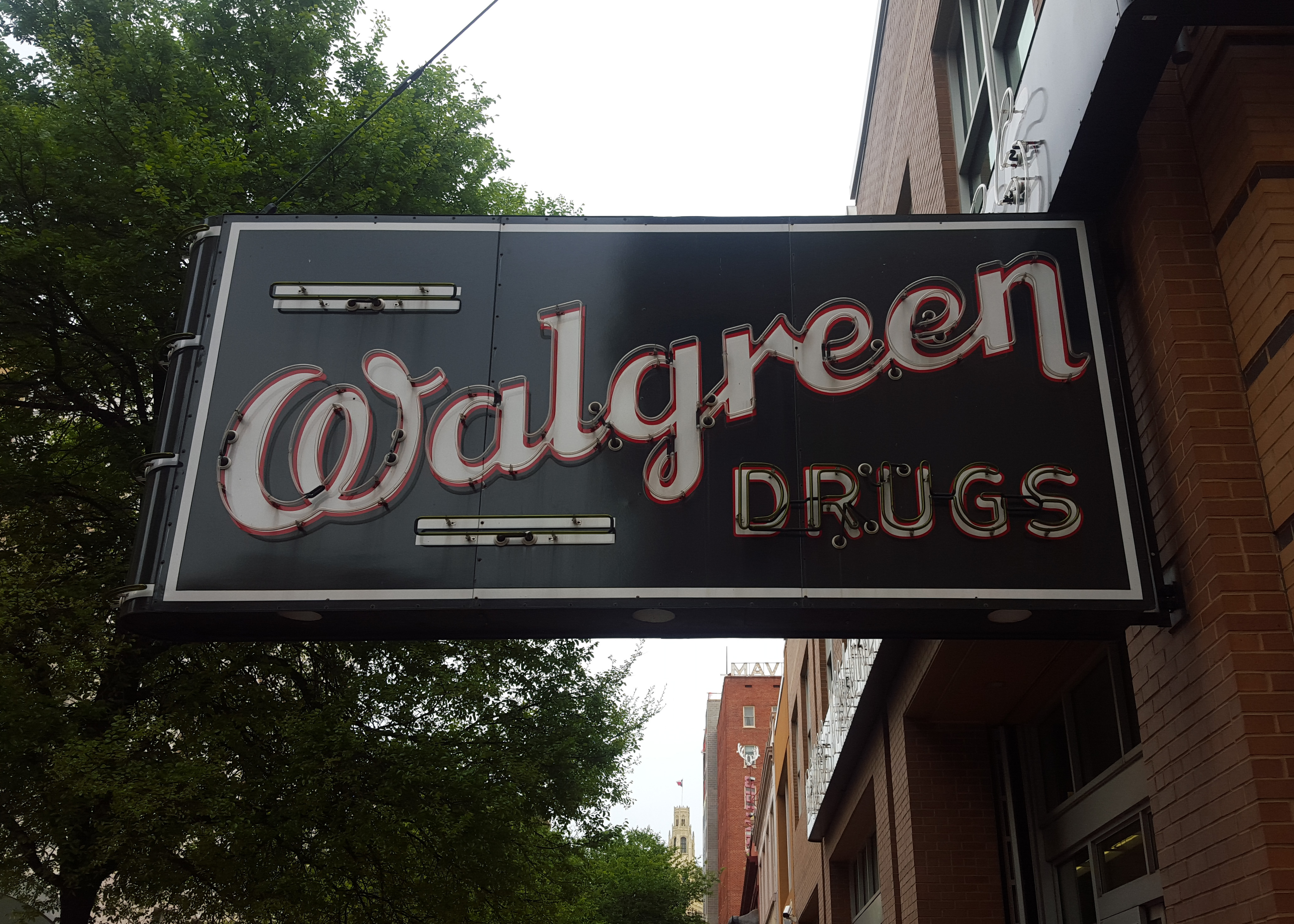 We spent Easter in Dallas, hid eggs on the bus for everyone to find, and in the morning I took Ryota (who plays Bass in One Ok Rock) and Christian (our guitar tech) down to The Grassy Knoll, Dealey Plaza, and the Texas School Book Depository. This is the location where President JFK was assassinated! Most of downtown was closed because of the holiday, and with the recommendation from my friend Dan (who sings in the band Post Season) it seemed as good of a day as any to go to the historic location. With all of the present day conspiracy theories floating about, it was exciting to visit the site of one of our nation's biggest.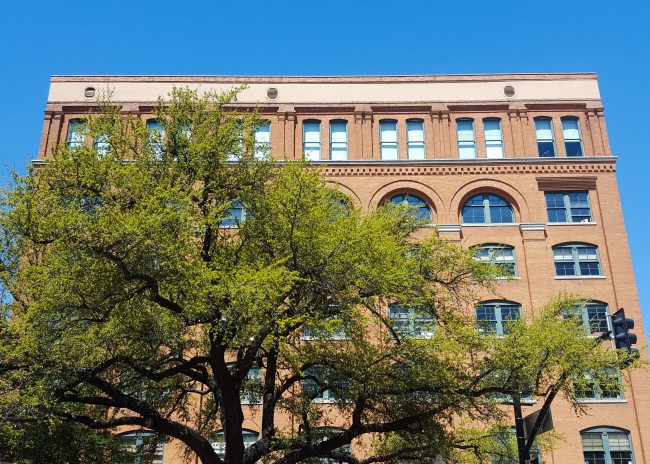 Tags:
One Ok Rock
,
Photo Blog