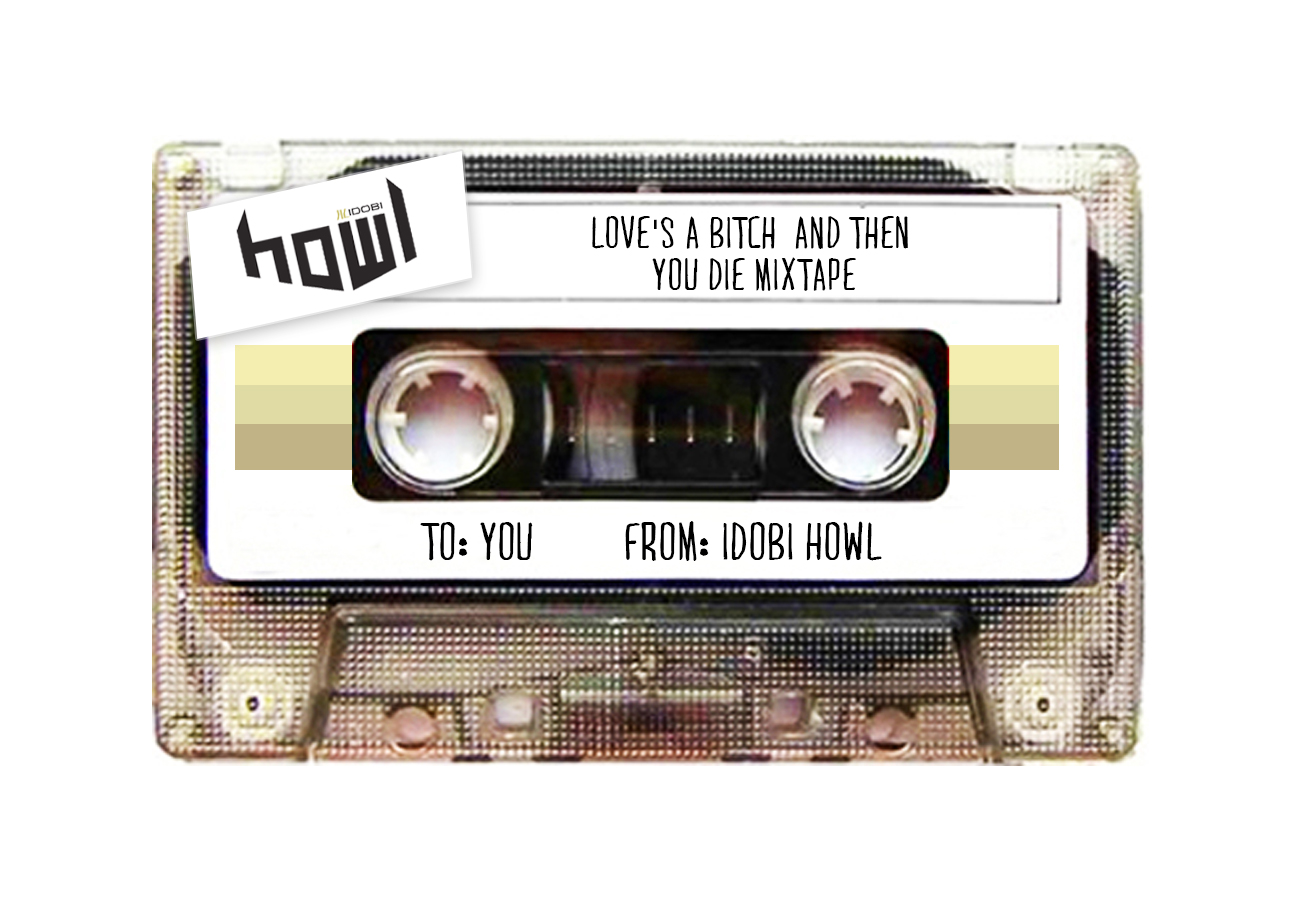 While many of us ponder romantic possibilities this Valentine's Day, many others are avoiding the holiday altogether. Less than two months after Christmas, we are again flooded with Hallmark sentimentality and a new excuse for consumerist urgency that makes some of us just want to stay inside and listen to metal. Single or not, here is a mix of idobi Howl's  favorite songs from 2015 to warm your cold, cynical hearts.
—
Brad Lopez
Heart of a Coward — "Grain of Sand"
Trivium — "Rise Above the Tides"
The fact that Trivium is not a band people hear on the radio every day is a gross injustice to Matt Heafy and company. Silence in the Snow is loaded with catchy tracks like "Rise Above the Tides" which combine the aggressive sound and crushing riffs that appease metal heads with the traditional verse-chorus-verse structure and clean vocals we find in most popular hard rock. For now, this track is a gem that metal heads can keep for themselves.
Textures — "New Horizons"
See how long you survive after the 3:22 mark. It's like Arnold  Schwarzenegger  getting his head crushed by an I-beam in Terminator 2.
Year Of The Goat — "The Emma"
Talk about a change of pace for idobi Howl. "The Emma" contains no hint of the guttural death metal vocals or ear-piercing guitars that are common in our playlist. Instead, "Year Of The Goat" takes a crooning, haunting approach, laced with occult undertones. Another "ghostly" band from Sweden getting major acclaim in 2015 year end lists but "Year of the Goat" offers a slightly less quirky alternative.
Thy Art Is Murder — "Deliver Us To Evil"
Napalm Death – "How The Years Condemn"
Napalm Death was welcomed to the 2015 billboard charts with open arms, as though the music industry was finally ready for pro-environmental, vegan grind metal. Many of my favorite tracks start with muffled distortion that explodes into the real part of the song. Indeed, some older Napalm Death sounds like the beginning of this track all the way through. Warn your passengers about the impending car mosh and give them a chance to find another ride before the 10 second mark of this song.
Twitching Tongues – "Insincerely Yours"
This is a style of metal that I heard before from smaller bands like The Beautiful Ones or on a larger scale, Type O Negative. To be honest, I'm a hardcore purist so I don't mind if every hardcore band sounds like Terror. However, Disharmony first blasted into my ears at a time when I was most ready for something new. Vocalist Colin Young's unique vocal style is neither a full scream or an angelic aria. Instead, his vocals are altered as little as possible (maybe some delay) while Young brings a tone of filth and psychosis that I don't hear in any other metal vocalists today.
—
Shawn Kupfer
Melechesh – "Tempest Temper Enlil Enraged"
This one's all over the place in the most masterful and well-built way. For the first we've heard from this band out of Israel in half a decade, this song is a great reminder of what they can do.
Napalm Death – "Stubborn Stains"
I could have just as easily picked any song off Apex Predator, but this is one I keep coming back to. It's a perfect example of how a band can evolve–and, let's face it, age–without losing their edge.
Black Dahlia Murder – "Threat Level No. 3"
BDM is a personal favorite, and this track from them makes you want to drive your car through a wall of burning TVs at 90 miles an hour (in the best possible way).
Slayer – "Repentless"
If anyone could be forgiven for phoning in an album at this point, it'd be Slayer–but that's not what we got from them this year. Instead, we got some excellent, hard-driving thrash that harks back to old-school Slayer; you can see why they continue to influence a ton of bands.
Nekrogoblikon – "No One Survives"
Nekrogoblikon had a big year in 2015, and with songs like "We Need a Gimmick" and "We've Had Enough," you can see why. The entire Heavy Meta album is great, and it's hard to pick a favorite tune from it. They're all catchy.
—
Patrick Walford
Periphery – "Alpha"
For the better part of the first half of 2015, this was a song I would listen to several times a day. I feel like this song in particular off of the double album release really showcases the diversity and different musical influences of Periphery.
Wage War — "Twenty One"
This band, song, and record REALLY came out of nowhere for me. If someone told me at this point in 2014 that a band from Ocala, Florida not named A Day To Remember would release one of my favourite metalcore songs and records of all time, there is no way I would have believed you. This band embodies everything that made metalcore so great is in 2015. The line,  "When every definition of success becomes different, it's hard to really feel like you're making a difference," is one that resonated with me and I think it's something everyone thinks about, especially when you are on social media so much. Don't compare your entire life to someone's highlight reel.
Nekrogoblikon — "Full Body Xplosion"
This song is about goblins seeing human beings literally explode. Do I need to explain any more? This is a song you definitely show your friends who have never listened to Nekrogoblikon. This embodies what they are all about.
Veil of Maya — "Mikasa"
When VoM released this song back in April 2015 ahead of the album release in May, there was a huge uproar from longtime fans due to the clean vocals. For myself though, it was the exact opposite. I thought it really showcased the bands new vocalist Lukas Magyars' vocal capabilities. To be able to go from those guttural lows in the verses to delightful clean vocals through the chorus grabbed me right away. Right up until the album came out, this was a song I listened to every single day at least 3-5 times. Still do to this day! Seriously, go buy this song and album now. What are you waiting for?!
Parkway Drive — "Crushed"
Was there a metal song released last  year that really captured all the crazy issues that the world as a whole faced in 2015 and moving forward? This is another anthemic track by Parkway Drive, but in a different way than they've done before. Winston McCall stepped outside of the box from what fans typically came to expect was on the first four PD albums. By the end of this song, you will be headbanging and pumping your fist.
—
Tune in to idobi Howl to hear all these songs and more: ido.bi/howl
Podcast: Play in new window | Download
Subscribe: RSS
Tags:
idobi howl