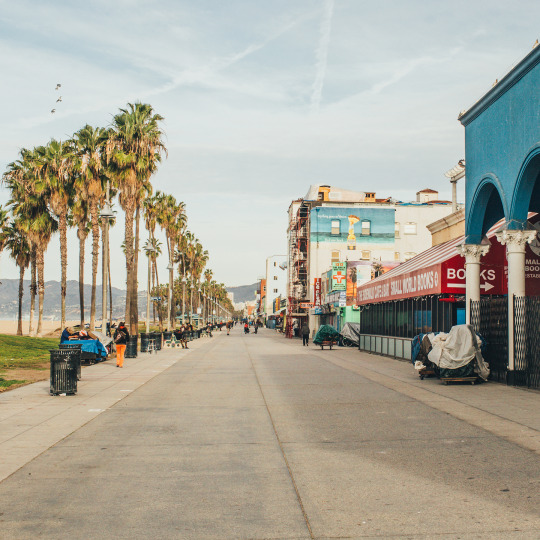 We may not remember when we bought this album. We may not remember why we chose it. We may not even remember what drew us to Jack's Mannequin in the first place. Though the exact memory from ten years ago might be a little fuzzy, we all do remember loving every moment spent with this record. Well, who didn't love this one, right? Everything in Transit is about as perfect as records come. Andrew McMahon always had a knack for finding the sweet spot between pop and rock, merging into that wonderful subgenre known as piano rock. Even when the lyrics were a little melancholy, they were placed on a background of such perfect hooks that you have to sing along. We don't think we've ever been so happy about sad songs.
—
"Holiday From Real"
(Joey Britton)
When the faint sounds of traffic and beaches are met with a defining bass slide you know that Everything In Transit has begun with its opening track "Holiday From Real". The song's sunny , warm atmosphere places you in a newcomers mind of the breathtaking Los Angeles backdrop, but one may need to dig a bit deeper to see the darker and possibly more cynical message it's trying to convey lyrically. It seems to be a combating internal monologue that highlights the struggles with living in a paradise while being a financially struggling twenty-something that wants to indulge in the excess. Musically it's everything you'd expect from Jack's Mannequin: a catchy, piano powered pop rock smash. Guitars are relaxed and notes are held out, which really gives it that beachy summertime song feeling. Through all the struggles of living on floors, possible drug abuse, and the overall fear of cold reality making it in the city of angels Andrew McMahon reassures the audience that he'll back for another year. By the end the chorus is stuck in your head and you're sucked into Everything In Transit.
"The Mixed Tape" (Shelby Chargin)
"The Mixed Tape" is a hard song to put into a few words. It's an upbeat post break-up track describing a relationship that wasn't always relatable to my 12 year old self who hadn't exactly been in a place to have her heart broken. But as the years went on, "The Mixed Tape" was always the one song that really fed into how I felt about one of my first, and probably most complex, relationships. It helped me deal with questioning if I was the problem, and wondering why I couldn't reach this person. It made me think about what the relationship truly was, and how tired I was feeling like nothing I did could break past their walls. Like most of the songs off this album, it's catchy but brutally honest; it's a way to say "I can't get to you, you won't let me in." And it helps that "As I'm swimming through the stereo, I conduct a symphony of sound" is probably the greatest line ever written. Throughout the heartbreaks, "The Mixed Tape" has always been a song I could rely on.
"Bruised"
(Emillie Marvel)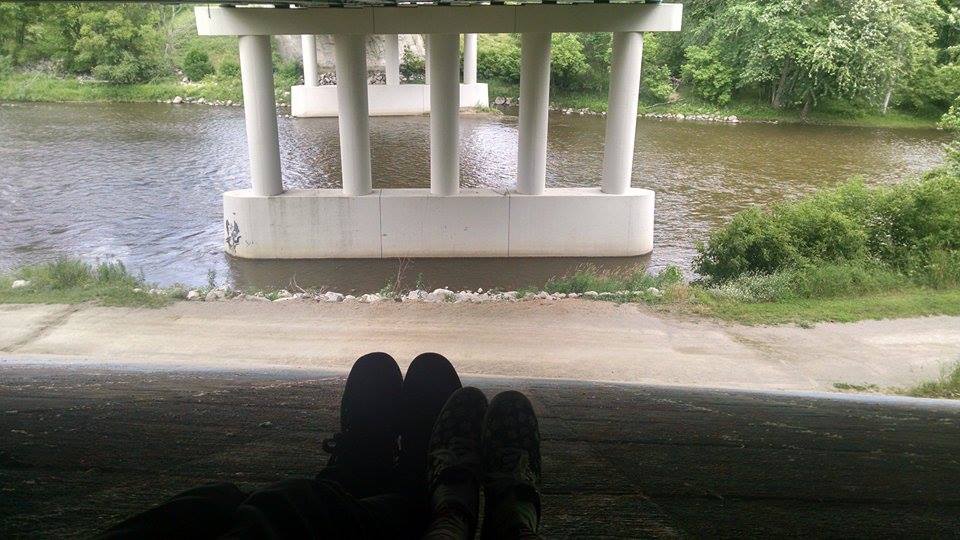 Let me be candid–I hadn't paid an extraordinary amount of attention to "Bruised" until talk of the ten year anniversary started consuming my friends, social media accounts, and obviously, fellow idobi writers, which got me listening to the album once more. But I almost think it was divine intervention courtesy of Mr. McMahon. The song is the crumbling ending of what once was an empire, and that feeling of grasping at strings better left to fray has been the realest emotion I've felt for awhile.
From hearing every song that ever made you want to stay, to finding out the crushing reality that sometimes perfect is a perfect hell, McMahon captured the past year of my life like he'd been living it with me. As I sit and count the minutes, wondering what my next move should be, I can feel too deeply what it's like to see every good memory, to see every good intention as bruised, even if no one meant for it to feel this way. As McMahon begs the pilot to make this last, I beg the same thing of myself, although I know we'll both come out just as battered as before. But most importantly, it lights a new path–one where this plane isn't all I've got, and I can read my books and stay out late some nights.
"I'm Ready"
(Dana Reandelar)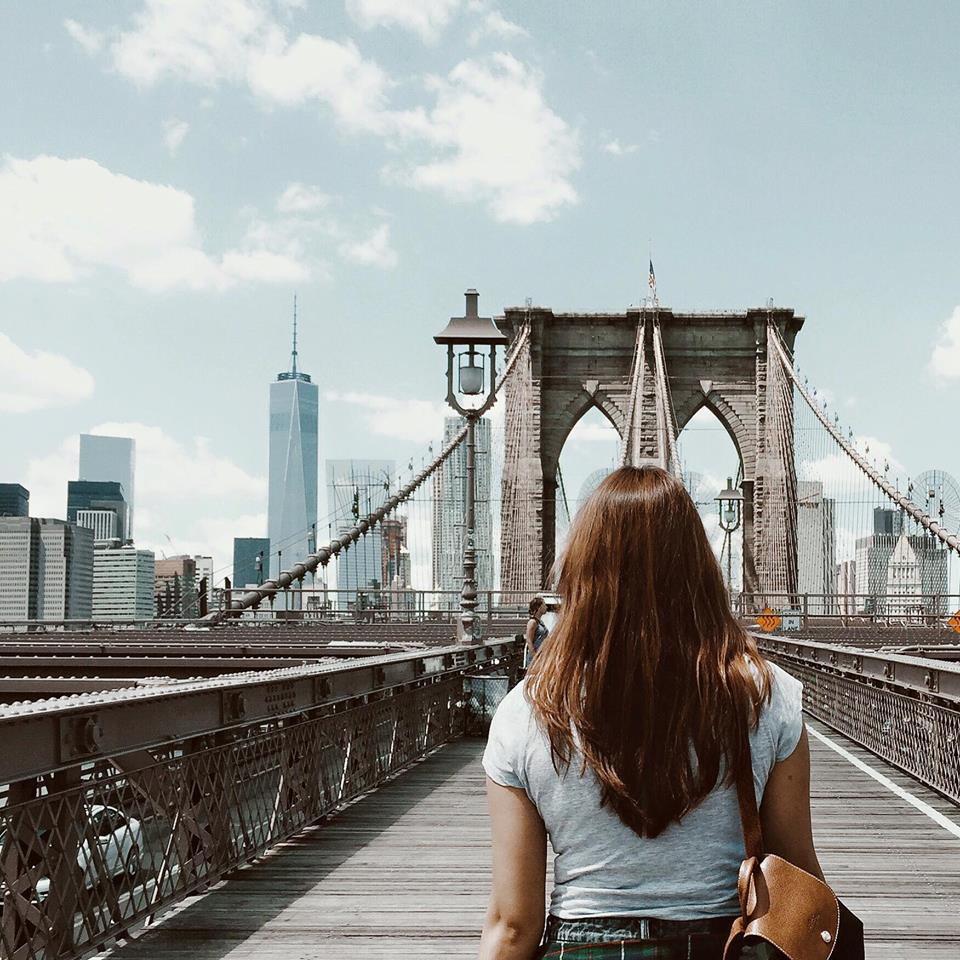 "My life has become a boring pop song…" but I am still determined to have everyone sing along. Probably the most memorable portion of the record and my favorite Jack's track of all time, "I'm Ready" symbolizes Andrew McMahon's acceptance of reality and his willingness to move forward from adversity–as does it mine. One may attribute this track to romance, and another may do so to internal conflict. Throughout the years I have found myself identifying with the latter. When often faced with (what then seemed like life-ending) dilemmas relating to friendships and family, I constantly found myself turning to this song. Its first three seconds, "And today is a day just like any other…", never failed to accompany me during bus rides to school, or be a song I would play on the guitar. As the song progresses, it serves as an inspiring memo to which I often look to for a pick-me-up. Days both good and bad feel infinitely more complete with "I'm Ready" waiting to be blasted at the end.
"La La Lie"
(Sam Devotta)
For me, this song is all about the live performance. It's stomping on keys with sneakered feet, jumping off pianos, and a harmonica. It's the band playing in the background while Andrew introduces them and thanks us for being a good audience. It's standing in a crowd with one or two of my closest friends, knowing that they'll help me pull through. It's having a sore throat the next morning from screaming along to those "la la lies". And it's the swelling feeling you get in your chest when you know the show will be over soon (because this song is usually near the end of the set) when you just want to live in this moment forever.
"Dark Blue"
(Olivia Carpenter)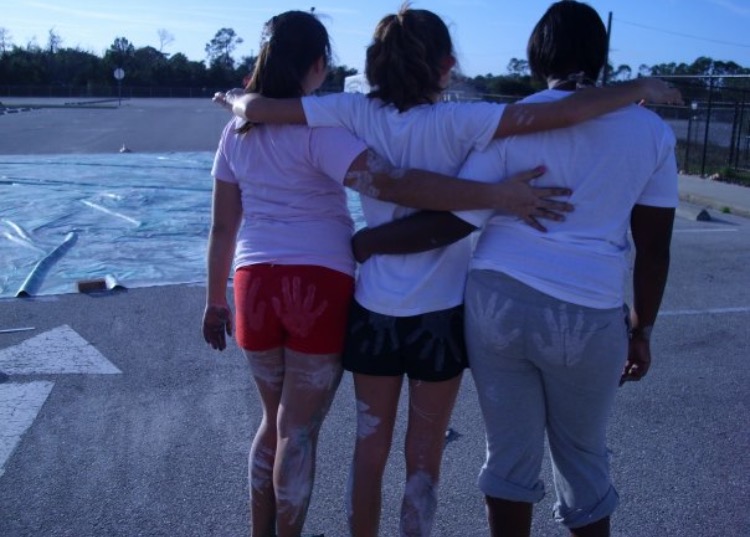 As Everything in Transit was released, my high school days were in their prime. I had my first MP3 player that didn't hold nearly enough music, so the space was precious. "Dark Blue" was my go-to earbud filler. I spent most of my waking hours on a competitive dance team riding around in charter buses, and perfecting hair buns. Surrounded by my tight-knit group of friends should have made me feel included, but left me wanting more. The line "have you ever felt alone in a crowded room" made me feel so understood when I tuned out the rest of the kids my age, who I thought were never on my side. Looking back now, I wish I knew how simple my worries were then. But the molehills that felt like mountains were found conquered by the light of lyrics like these.
"Miss Delaney"
(Hannah Pierangelo)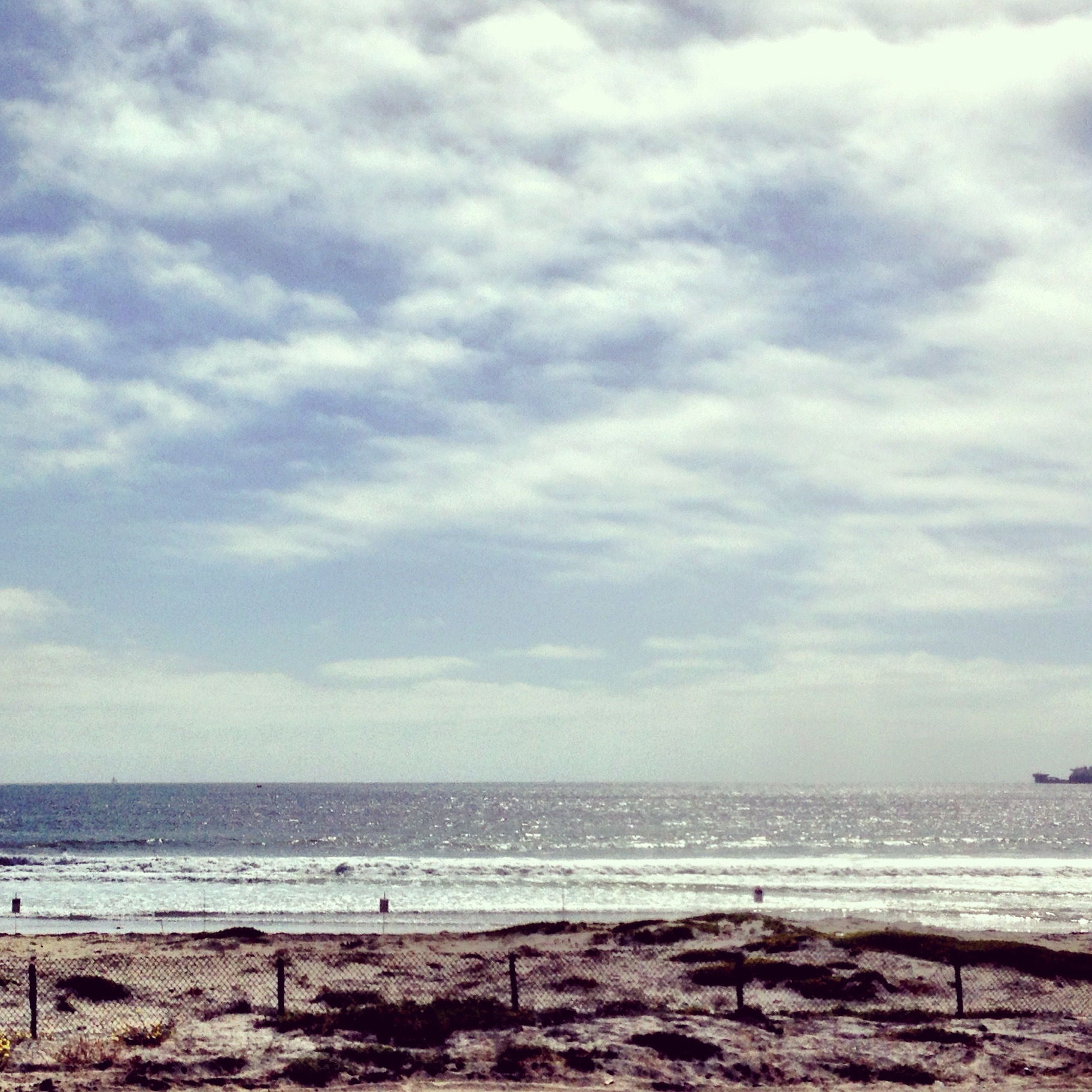 Of all the great songs on this record, one of my all time favorites is "Miss Delaney." Firstly, it's quite the earworm. There are so many days when I'm just humming the chorus over and over under my breath. And then when I get home, I'm definitely singing "Miss Delaney, what's the matter?" loud enough to probably annoy the hell out of my roommates. Once this melody is stuck in your head, it's gonna take a solid week for it to go away. There's a reason "Miss Delaney" has the highest number of plays on this album in my iTunes. I'm never mad though, because I love the song so much. And once I listen to "Miss Delaney" a couple times, I inevitably move on to "Dark Blue" and "Bruised" and "MFEO" and the rest of the album, really. But what also makes Delaney such a great song are McMahon's brilliant lyrics. The whole "waiting by the window" versus "waiting by the door" dynamic makes my heart ache every time. For as deep as he gets in some lines, McMahon also makes me laugh on this song. The line, "It's biblical how fucked my sleep can be/but she won't sleep with me" always makes me smile a little (even though I think this is probably supposed to be sad). But the best line, in my opinion, has to be right there in the opening: "In no time, there'll be one less sad robot/looking for a chance to be something more than just metal." This is such a perfect line, I think, because aren't we all just sad robots trying to be more than metal? Especially after a bad heartbreak, it's hard to pick yourself up and feel good again. I can't help but admire that McMahon acknowledges those "downer thoughts," but promises that he's going to move past them. This song sits in kind of a weird place between happy, sad, and nostalgic, and I'm actually surprised by how often I want to visit that place. "Miss Delaney," and really Everything In Transit as a whole, is always there for me when I do.
"Kill The Messenger"
(Jake Marquis)
I distinctly remember hearing "The Mixed Tape" on my local alternative rock station when I was 16. I then bought Everything In Transit from a local record store and heard one of my favorite albums for the first time. Even on the initial listen I gravitated towards "Kill The Messenger":  it's mental clarity via heartbreak. It's a state of acceptance.
The opening piano chords ring with the first real dissonance of the record, a contrast from the previous chorus of "Miss Delaney"–and the juxtaposition is brilliant. The story is in the lyrics, which is what always captivated me about this song. "Kill The Messenger" is about walking away from someone you love because you know it's for the best. The words and delivery lament a reluctant separation he can't quite complete yet. It's the feeling of wishing someone well, but not having a say if they're allowed to. My longest relationship echoed a lot of this song's themes. As I've aged, so has the song. It still hits me the same way it did when I first heard it 10 years ago. I think it always will.

"Rescued" (Katy Wilkie)
The beautiful thing about music is that it's always open to interpretation. The way Andrew McMahon crafted "Rescued" with poetic lyrics that so many people can relate to makes this song a tiny gem hidden between some big hits on Everything in Transit. Reflecting on my life in the year of 2005, I remember listening to "Rescued" on repeat and feeling relief in having lyrics that I could connect to my situation. This song represents a pivotal moment in my life where I experienced a whirlwind of emotions in a relationship but refused to let anyone else save me from the hurricane I was headed into. The age of 15 for me was a dizzy year tied up with a back and forth relationship, knowing that it wasn't what was best for me but not wanting to let go.
At the age of 24, I can listen to "Rescued" and reflect on a time in my life that now seems so very far away. It will always be that song I can listen to on repeat and never get sick of. It reminds me that even if everyone around you can see the havoc that your situation is fabricating, you have to make your own decisions until you're ready to see your situation with a new perspective. To me, "Rescued" says "Hey, I'm following my own path right now. It may not be perfect… but don't try to save me from it, it's what I'm choosing for now."
"MFEO – Pt. 1: Made For Each Other, Pt. 2: You Can Breathe"
(Alex Bear)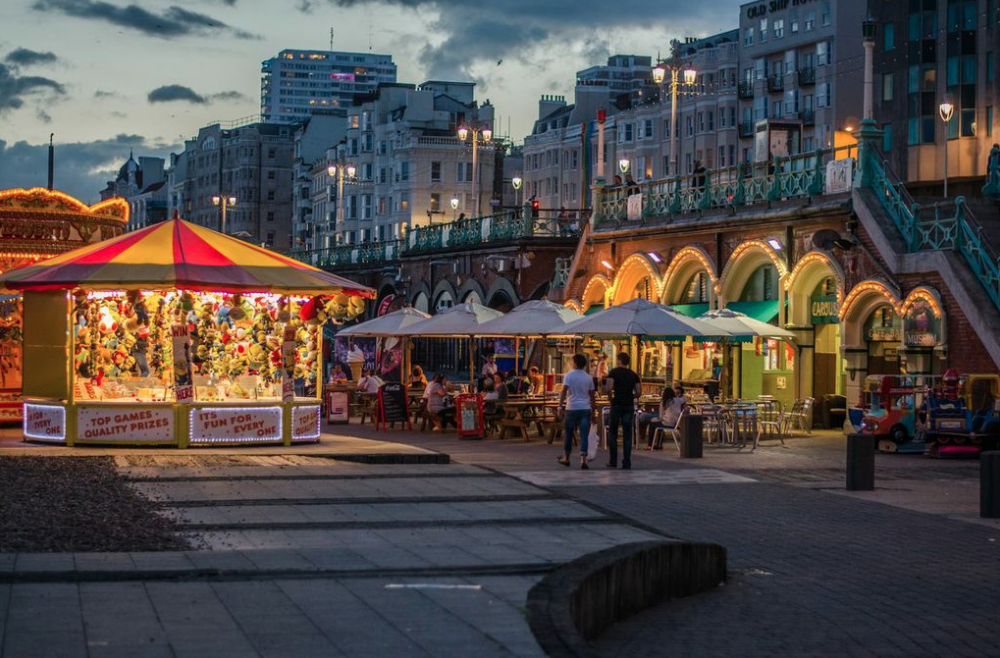 Whether a conscious choice or not, I have always found myself listening to Everything In Transit on repeat during times of big changes in my life. Moving away from home for the first time, getting that first apartment, navigating from childhood to adulthood with as much awkward grace as I could muster–something I remember clearly is that this record was soundtracking every step of the way. One of my favorite songs off the album, "MFEO – Pt. 1: Made For Each Other, Pt. 2: You Can Breathe", may have a title so lengthy it could make Fall Out Boy jealous, but this two-parter deserves a lengthy recognition. It showcases the light and dark sides to Jack's Mannequin with pure showmanship, and has always personally resonated with those constant life lessons that everything can change in an instant.
"Is it possible for the world to look this way forever?" is a lyric from Pt. 1 that has stuck with me during my highest points in life, and "The rains the rain / Some air'd be good for you" from Pt. 2 stuck with me during harder times. This song encompasses the exciting times when the future looks bright and enticing, but also the anxiety that comes with the great unknown. From the giddy carnival-esque opening, right through to the gradual intertwining of the two song parts with echoes of "You can breathe but the air is running out" and "And maybe, the world'll look like this forever" slowly fading out, "MFEO" reminds me that life wouldn't be life with both the dark and the light, and that's okay so long as you've got a good song to sing along to.
"Into The Airwaves"
(Alex Mayes)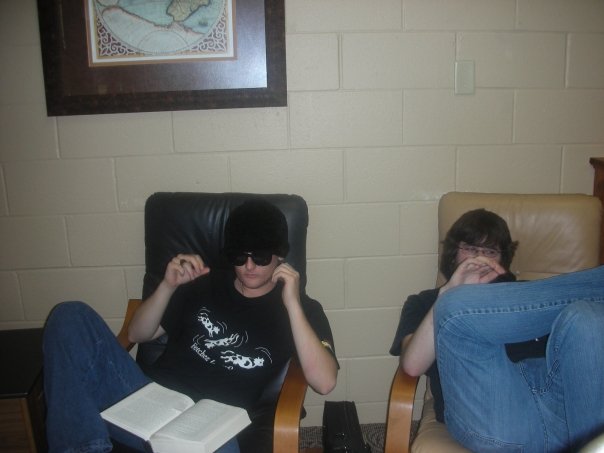 "Into the Airwaves" was a song that I didn't pay too much attention to, because it was at the end of the album and I rarely made it that far into the CD before I had to get out of my car. It wasn't until I started playing music off of my MP3 player that I discovered how amazing this song was. The lyrics were incredibly relatable to me once I discovered the song, especially "And it's all that I can do to stay with all the things I didn't say to you before you moved across the country". I was going through a similar situation where I had feelings for a girl, but I was too shy to say anything before she moved away. Reminiscing with her a few years later, this is the song that I showed her to describe how I was feeling back then. My feelings had since changed, but it felt great to finally get that off of my chest. "Into the Airwaves" still takes me back to being 16 and not being sure how I should express my feelings. It brings about a huge sense of nostalgia that I love, and "Into the Airwaves" is the first song I listen to on this album now.
—
I may not remember what brought me to Jack's Mannequin, but it doesn't really matter, does it? This album holds a special place for me and the rest of the staff at idobi. It's got some of our all time favorite songs, some of my our time favorite melodies. Everything In Transit is what we'll always turn to. It's become an old friend that keeps us company on sunny Sunday afternoons, and it never fails to perk up those dull weekday mornings, too. It joins us on every long drive home, and it plays in the background when we're just chilling. This album has always been there, and we're certain it always will be.
(Intro and outro by Hannah Pierangelo)
Tags:
Andrew McMahon
,
Everything In Transit
,
Jack's Mannequin