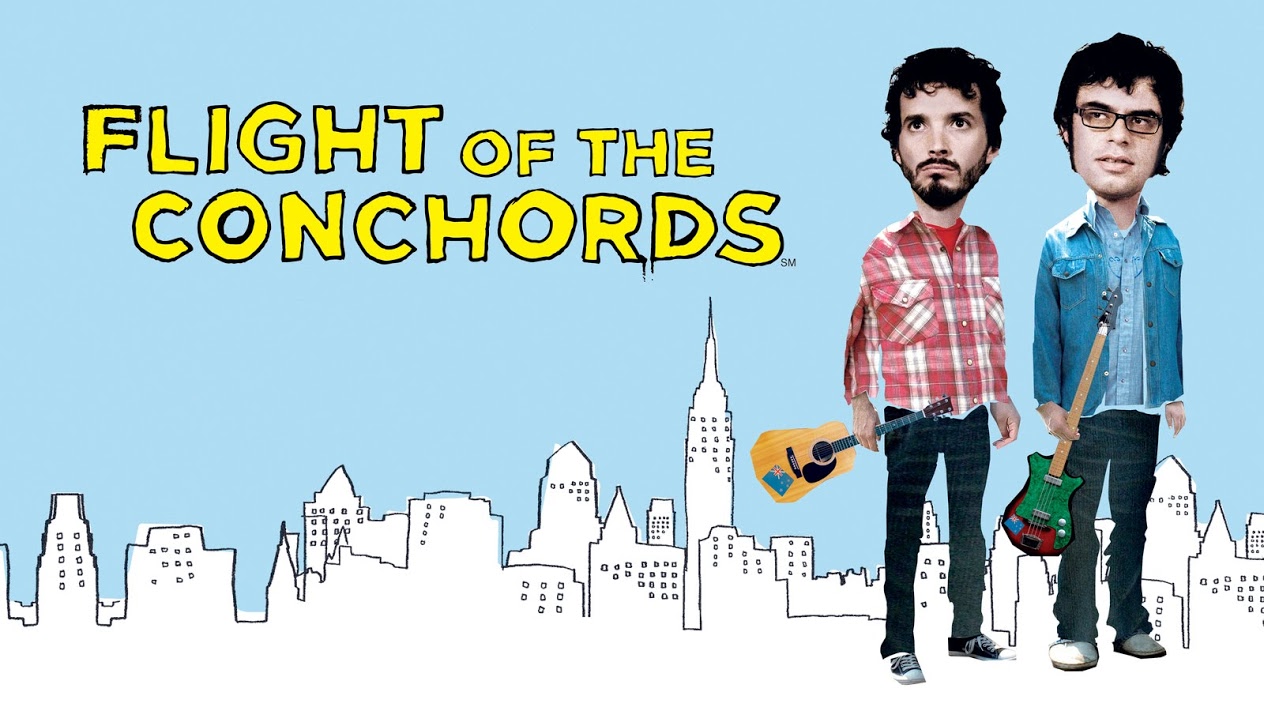 Hey Emillie (and other millennials),
Haven't you heard Flight of the Conchords? C'mon, not at all? We know you love The Lonely Island (AKA Andy Samberg—like a lot. Yeah, we also know those totally weren't your fingerprints on his windows) but we've got to tell you, there's only one way to travel to that secluded isle where the music makes you happy in your pants. No, it's not on a boat with T-Pain. It's on a Conchord Flight, baby!
Girl, you know that's right. "It's Wednesday" so it must be Business Time.
Nobody does it better than Bret McKenzie and Jemaine Clement. These two are so dope they invented hip hop back in New Zealand, where they went by the names Hiphopopotamus and Rhymenoceros. Yup, don't think about too hard. Just go with it. In the grand tradition of The Smothers Brothers, Weird Al Yankovic, and Adam Sandler (that's Andy Samberg's daddy—we took a cheek swab). Where were we? Oh, in the tradition of those guys, Flight of the Conchords gave us sweet tunes with lyrics that made us laugh so hard we forgot to dance. Real talk, we wouldn't have a Dick In A Box if there hadn't been Too Many Dicks on the Dance Floor. That's just the truth. It's supply and demand.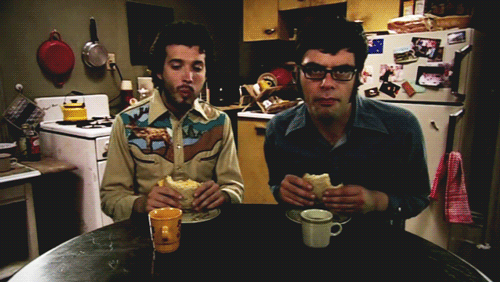 Settle in and Think About It—you don't want us to have Hurt Feelings by not checking them out, do you? Because life is honestly too short to be lived without the laughter you'll have over FOTC. Especially the relatively poorly lit life you've experienced thus far due to the size of that rock you're living under. While you were busy tweeny-bopping to "My Humps", Flight of the Conchords were making themselves "humpable" by parodying music genres.
Bret, [has] Got It Going On with that puppy face, and the fact that his beard is so good can only mean one thing: He invented hipsters—a full decade early. He was literally hipster before it was cool. Now on to Jemaine, he's so beautiful he could be A Part Time Model (but he'd probably have to keep his normal job and maybe keep doing comedy to make ends meet—perhaps write the screenplay for Derek and Hansel's next movie because Fashion is Danger(ous). Don't you dare say you've never seen Zoolander. Wait, we're getting ahead of ourselves.
We'll prove how great they are. You know how HBO used to be America's Netflix after Blockbuster was Netflix but before Hulu tried to be Netflix and AMC became HBO? Well, they had a show on HBO for two seasons. And it was eponymous, which means named after their name. That's how badass Flight of the Conchords is. They invented naming themselves after themselves too. The 1975 ain't got nothin' on them—suck it, Matt Healy.
And that's why we love them so much. Yes, The 1975 but no not The 1975. We still mean FOTC. No, [We're] Not Crying it's just been raining on our face (but don't tell our mates). However, in the words of The Weeknd, go tell your friends about it…and by "it" we mean Flight of the Conchords…we're not talking about sex…although that's what most of these songs are about…that's just weird…bom chicka wow wow…please tell us you know what that is…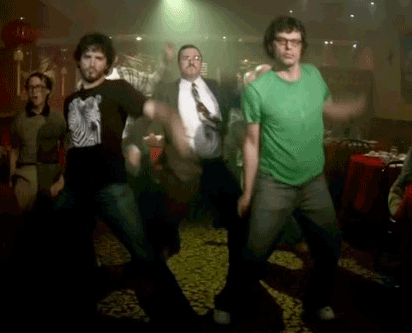 Au revoir! from Sherin and Alex (AKA not that one either? Damn)
P.S. Catch Flight of the Conchords on tour! (They made a video about it just for you, so y'all had better show up.)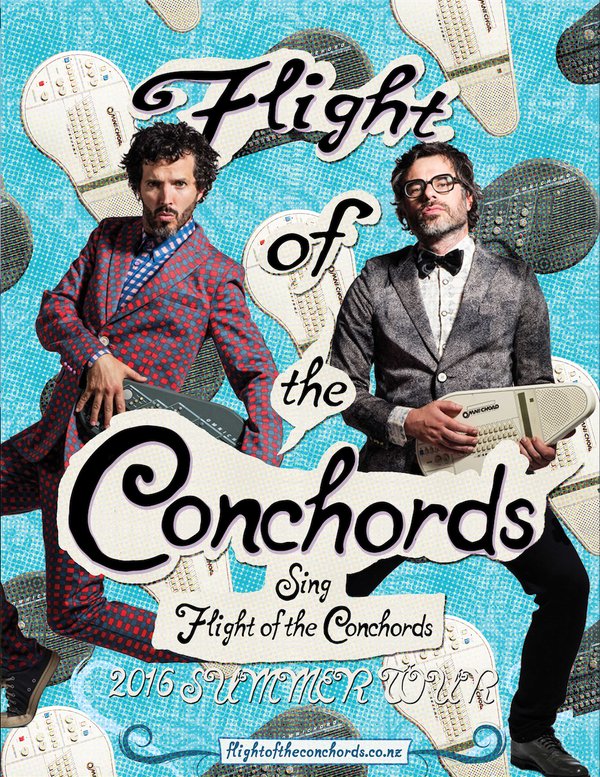 Tags:
Alex Bear
,
Flight of the Conchords
,
FOTC
,
Geek Girl Riot
,
GGR
,
Haven't You Heard?
,
Haven't You Seen
,
Sherin Nicole