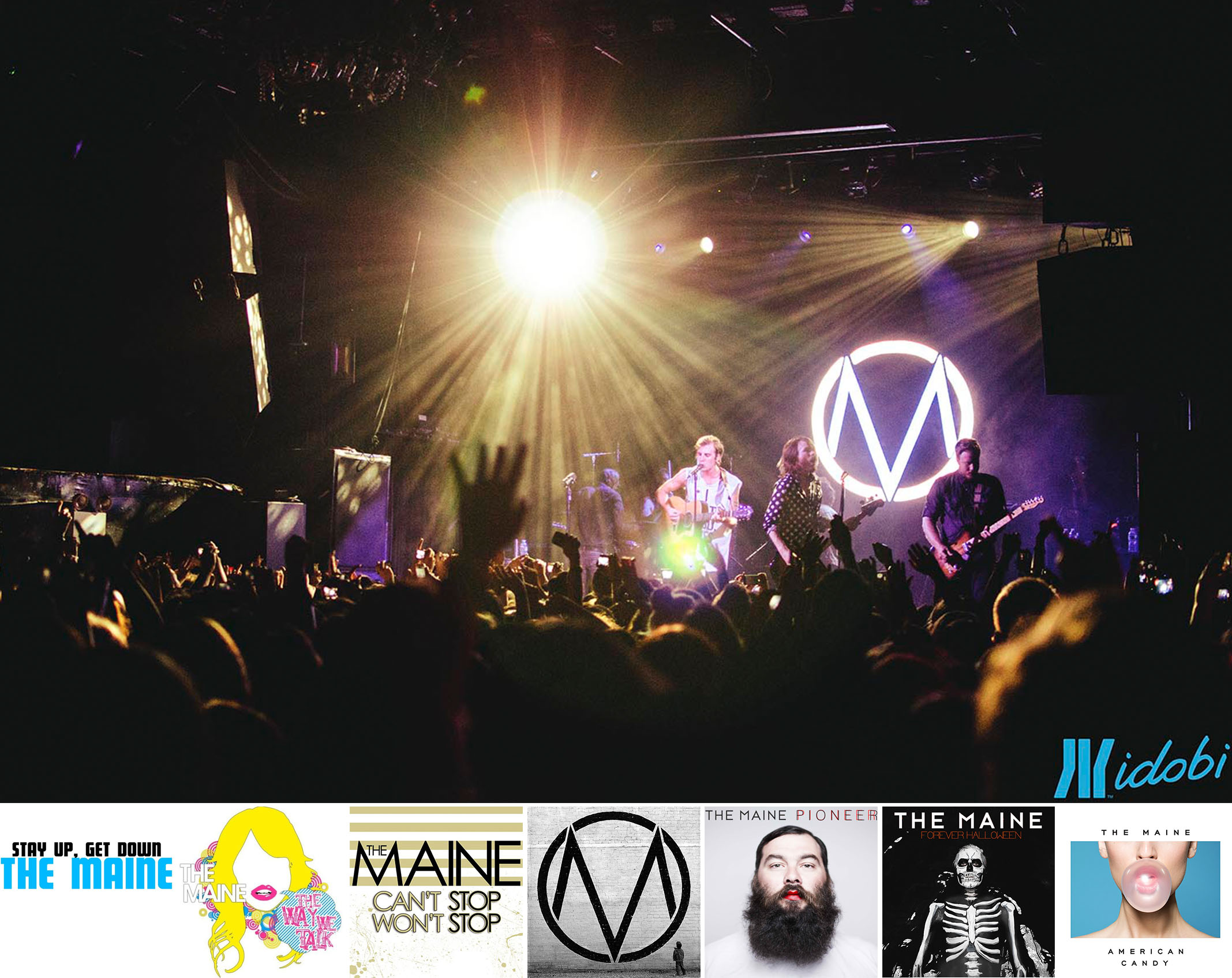 With 2017 comes the 10th anniversary of The Maine's Stay Up, Get Down and The Way We Talk. The Maine, like many of us, have changed over the past 10 years. Not in a "I like their old stuff better" kind of way, but in a way that lets their 2007 fanbase enjoy their 2017 music just as much as they did a decade ago. Ten years ago none of us were who we are today, and the same can be said for The Maine. They've grown along with their audience at every stage—whether that be performances or development.
The band's first full length album, Can't Stop, Won't Stop, was released in 2008. At the height of pop-punk popularity, the album's alternative vibe fell right in with the same fanbase that was listening to All Time Low, We The Kings, and Paramore (bands that all had incredibly popular 2007 hits). Girls were swooning over bands and romantic songs set the stage for the group to gain quick popularity. Can't Stop,Won't Stop featured plenty of typical boy/girl relatable relationship-y style songs, and the music videos for the album's singles highlighted John's longer emo boy hair, a combination that fit in with the 15-16 year old girl demographic.
In 2010 The Maine released their sophomore studio album. Black and White's track listing had similar themed songs to Can't Stop, Won't Stop, but also slid in some tracks that took a hard look at growing up. Songs like "Every Road" and "Growing up" talked about being on your own, and not letting the past stop you from moving forward. These songs fit right in with the now 16-18 year old fan base, who had grown over the past few years, and who were figuring out what to do with their lives post high school.
2011 welcomed Pioneer, the heaviest rock album released by The Maine. At this point The Maine had left Warner Bros. to develop Pioneer independently. Employing more guitar and drums, the album had a darker side to it, with songs like "Misery" and "Some Days" looking at a more depressing side of The Maine that we hadn't seen before. Those are clearly more adult themes, that their then 17-19 year old fans were often dealing with or knew people that were. Fans at that age could relate to the band not only through their lyrics but also to a period of time in which they were trying to figure out who they were—on their own.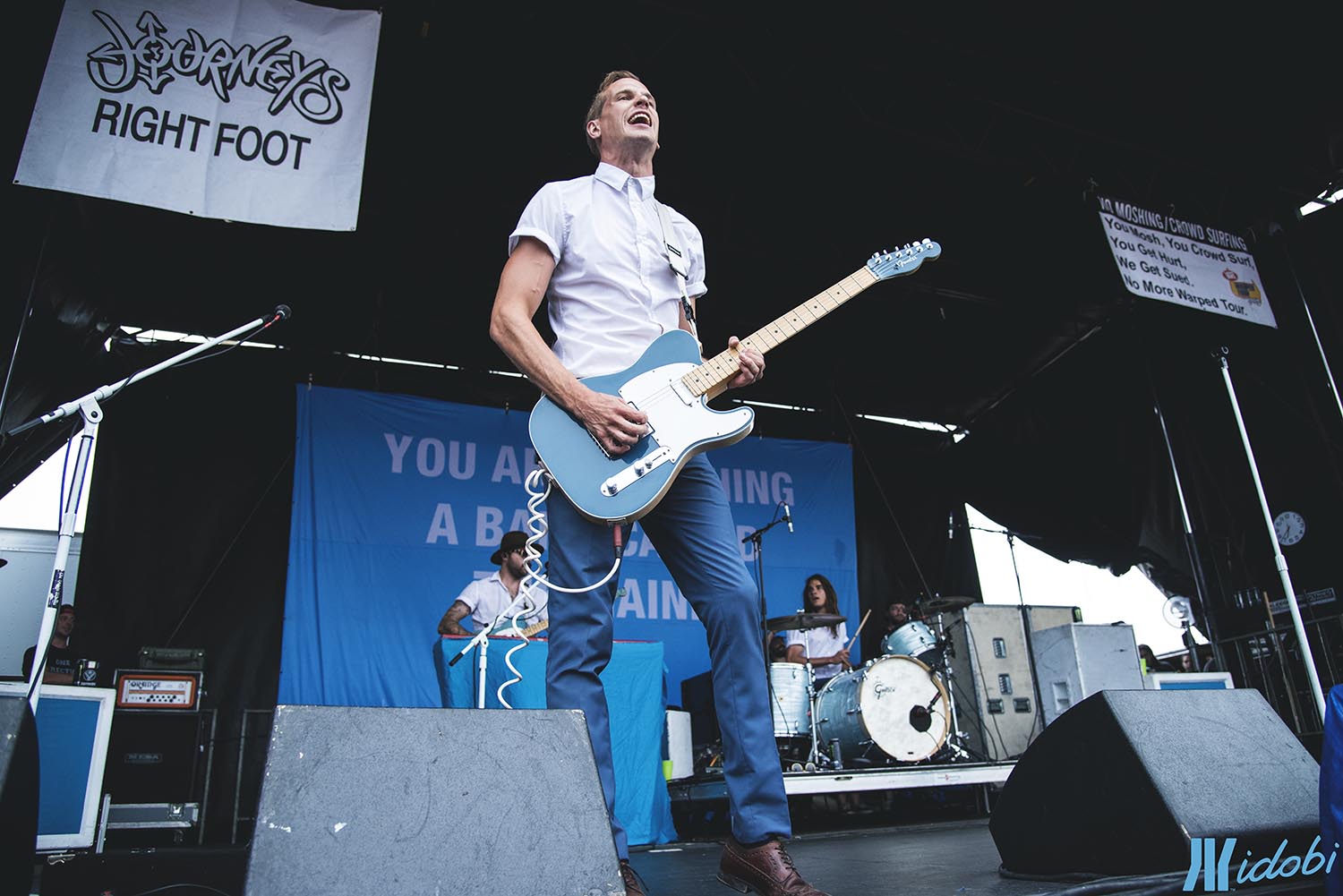 Forever Halloween, released in 2013, is by far the most mature and depressing of all of The Maine's albums. Although many of the tracks had an upbeat tune to them, their lyrics showed a much more serious side to the band. Songs about relationships now dealt with the real struggles that come with them, instead of the light hearted scope that previous albums looked at them through. I don't think many people would expect a song titled "Happy" to have lyrics like "Here is my guide on how to be alone, just drink till you're gone and passed out on the floor…when will everything I have ever be good enough…this ain't a fairy tale and I don't think I'll ever be happy." The concept of identity is something that people in their early 20s have likely grappled with, and the album does a good job of representing the idea that not everything is as it seems; that sometimes we hide behind the mask that is our own face. This is a time in life where responsibility kicks in and the problems of the real world present themselves. Fans could relate their own struggles to the ones displayed in Forever Halloween. If you were to ask a stranger who recorded this album and who recorded Can't Stop, Won't Stop, they would be surprised to hear it is the same group. Many artists' sound stays the same year to year, but The Maine have obviously come a long way from where they have started.
The band's most recent album, American Candy, released in 2015, has a much more more lighthearted and fun feel to it. In the scheme of tones, it's almost like the music had hit rock bottom and had nowhere to go but up. Even the bubblegum album art is in stark contrast with Forever Halloween's black and white skeletal cover. The songs almost feel like grown up versions of The Maine's first couple of albums. They have the dancey beat but make social commentary without being self-degrading. The music has grown drastically over the past seven years and so have their listeners. Now in their early to mid-twenties, the average listener is starting to figure themselves out and has developed a rhythm to their life.
We thought we were just listening to one of our favorite band's new album, year after year, but we didn't notice the music was growing up with us. Day to day changes in ourselves often go unnoticed, but looking back at ten years ago we see how much we've grown. The same can be said of The Maine; day to day they made some great music but looking back we can see how much it has changed and how they've grow with us along the way.
—
Postscript: As a long time listener, I want to say thank you to The Maine for being there with all of us and putting into words and song what we couldn't. Thank you for a wonderful ten years of music and here's to a fantastic ten (hopefully) more.
—
Look out for more posts from us talking all things The Maine to celebrate the band's 10 year anniversary!
Tags:
8123
,
8123 Fest
,
The Maine