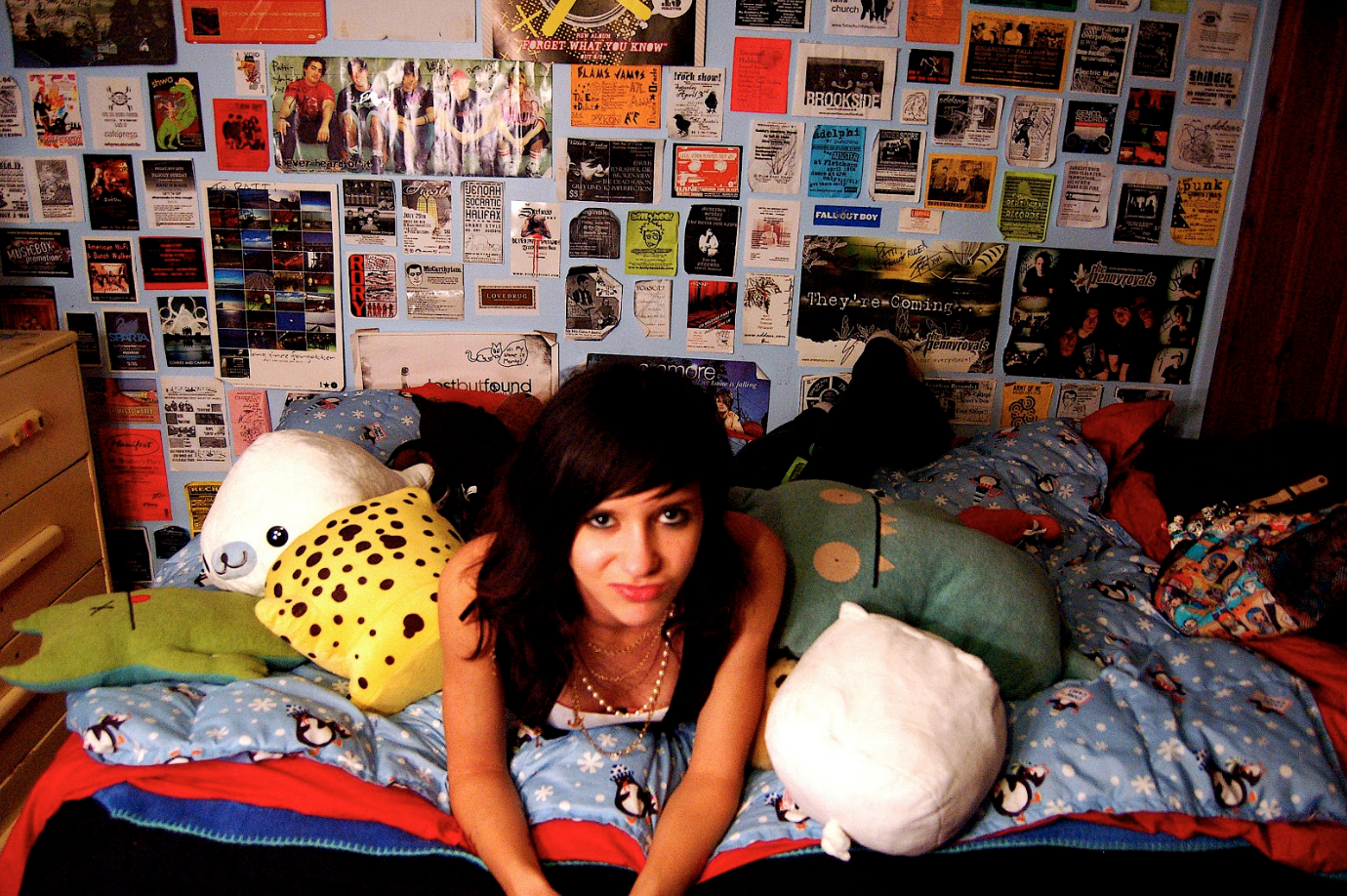 It all started around 2006. I'd been going to shows with my mom for a few years and had begun getting actively involved in the scene, standing outside venues handing out flyers for my favorite local bands. We even started working with venues to book shows and with sponsors like Rockstar Energy Drink and Chipotle (I ate so many free burritos it's a miracle I don't weigh 600 pounds). Eventually I picked up a camera and began seeing performances from the exclusive front row seat known as "The Photo Pit". I would try my best to take photos of as many bands as possible that played Warped Tour just to be featured on the AP Magazine website.
The first time I went to the Vans Warped Tour, I was a teenager in high school. Some of the biggest bands to play that year were Fall Out Boy, The Offspring, and My Chemical Romance, to name a few. For me it was never about the popularity of becoming a scene-queen or Myspace famous, but about the rush of seeing a band live and maybe even getting to meet them if I was lucky.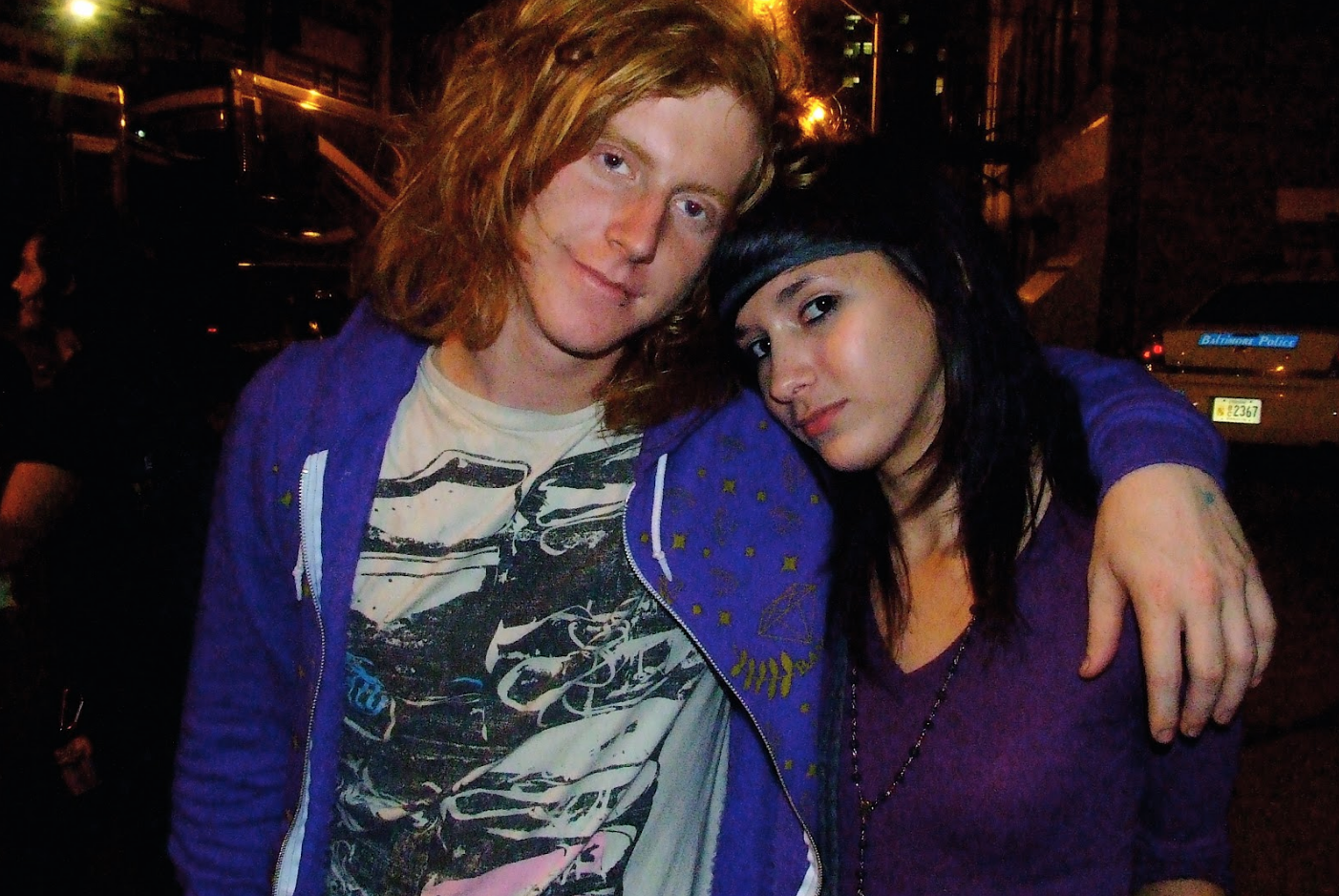 Fast-forward to 2016 and nostalgia is all the rage. With the help of "Emo Night" featuring DJs from once favorite bands, to the resurgence of those same bands on reunion tours—with some even releasing new albums—it definitely feels like it's 2006 again. Yet, so much has changed in the world and in all of our lives since then. Some of the band members I used to watch play the Warped stages have gotten married and had kids, and others have even made the transition from men to women.
This year, I headed back to the longest running music festival in North America to find out exactly what has changed, both on the tour itself as well as for the bands who play it. Is Warped Tour still how I remember it, or is it going to be similar to the disappointment of revisiting a favorite childhood movie and realizing the magic isn't gone, but was never really there to begin with? Trust me, Land Before Time is NOT as good as I thought it was when I was six!
—
THE FANS: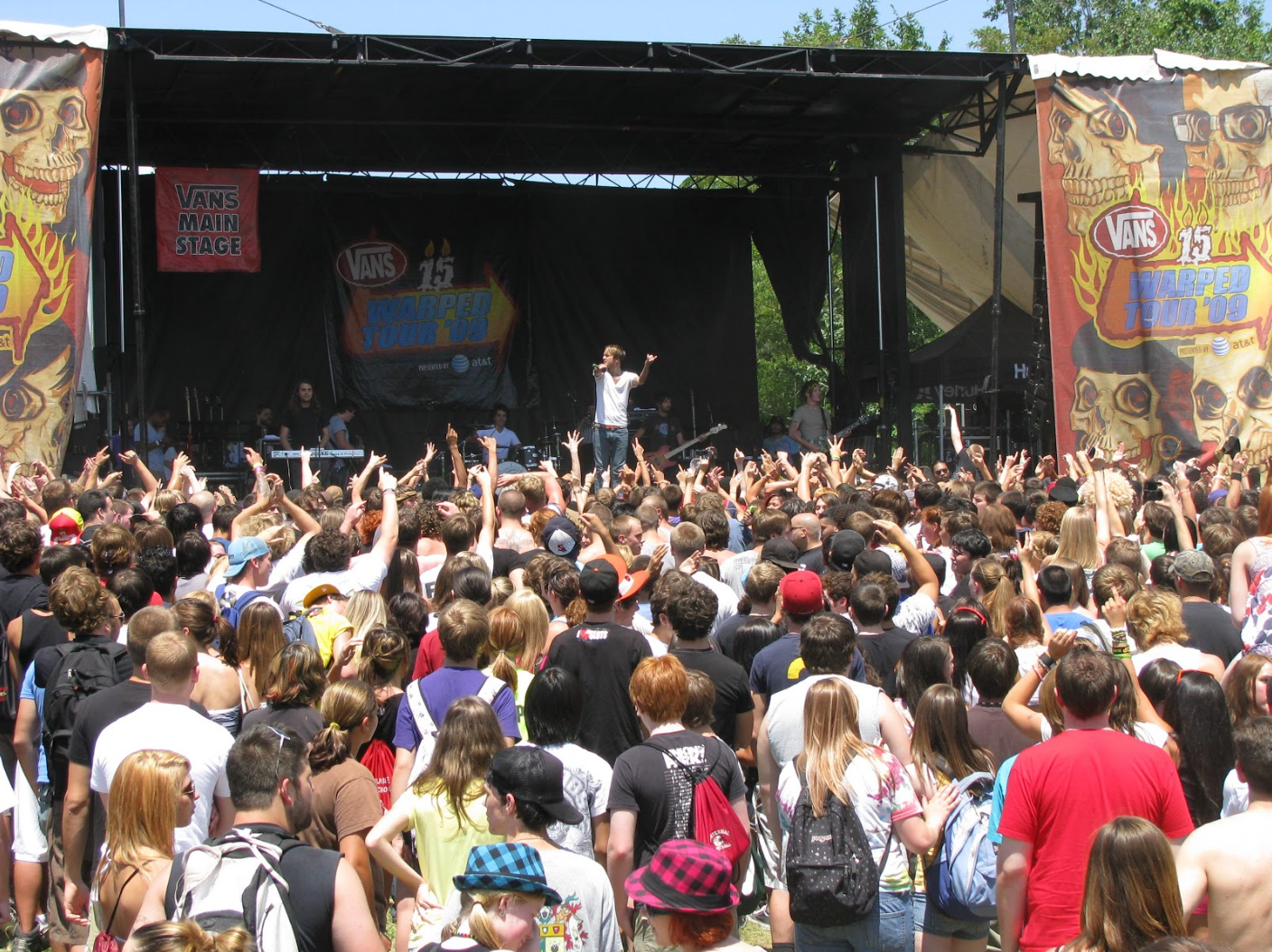 If there is one thing that I can say hasn't changed, it would be the fans. While there appeared to be a lot fewer in attendance than I remember, the crowd diversity has stayed the same. All ages, races, and styles seem to be represented at Warped Tour. You still cross paths with ska kids, emo kids, punk kids with mohawks, hardcore kids, and everything in between. It's amazing how Warped brings so many people from all walks of life, who enjoy different styles of music, together for one day. I always felt a sense of belonging and acceptance at Warped Tour; something I never really felt in high school, where I was made fun of for listening to My Chemical Romance. I still felt that way as a 27 year old knowing I wasn't going to be judged by anyone for singing along to Yellowcard's "Ocean Avenue". In fact, if I had the balls to crowdsurf I'm pretty sure no one would have said I was too old!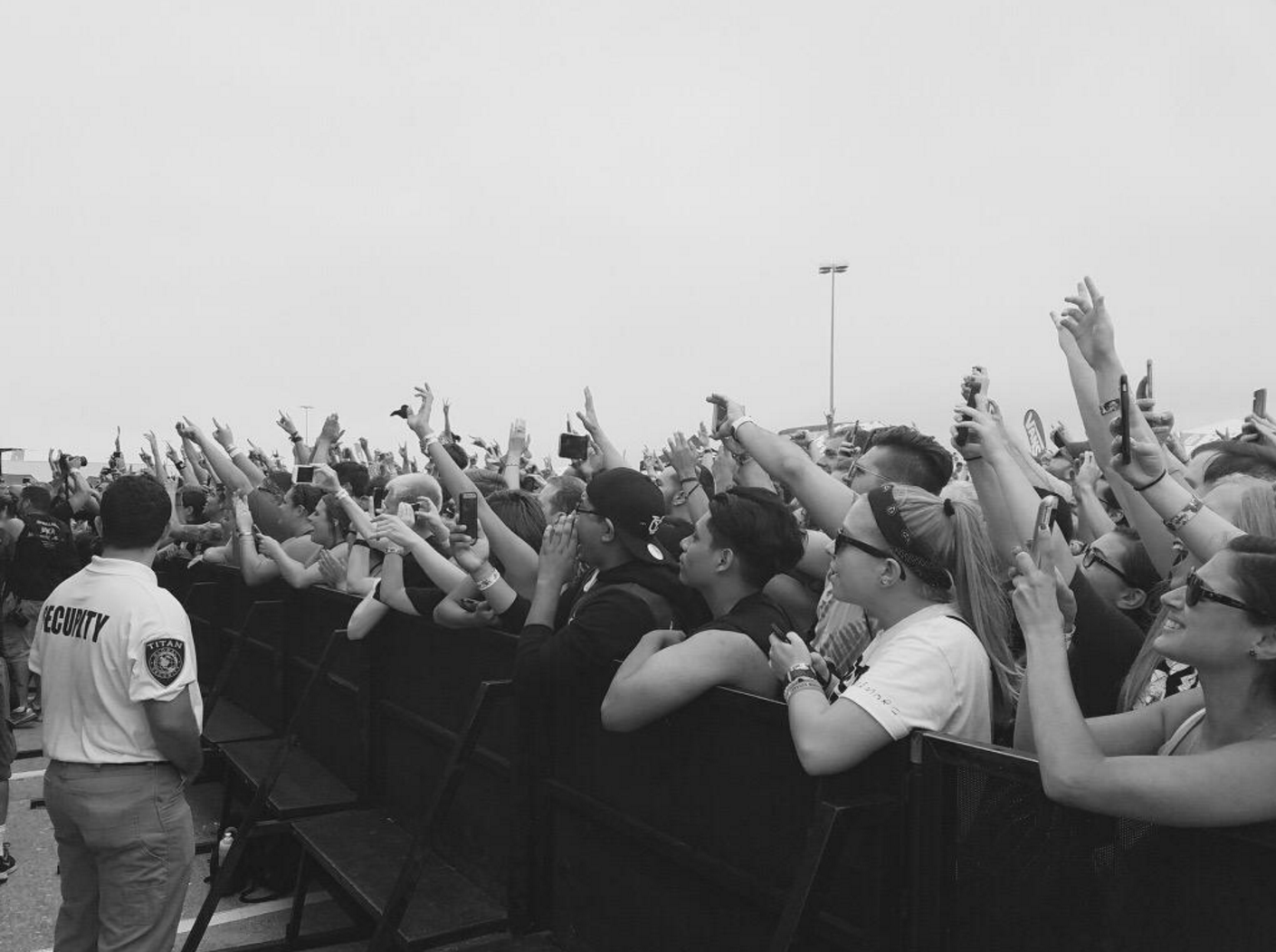 —
THE BANDS: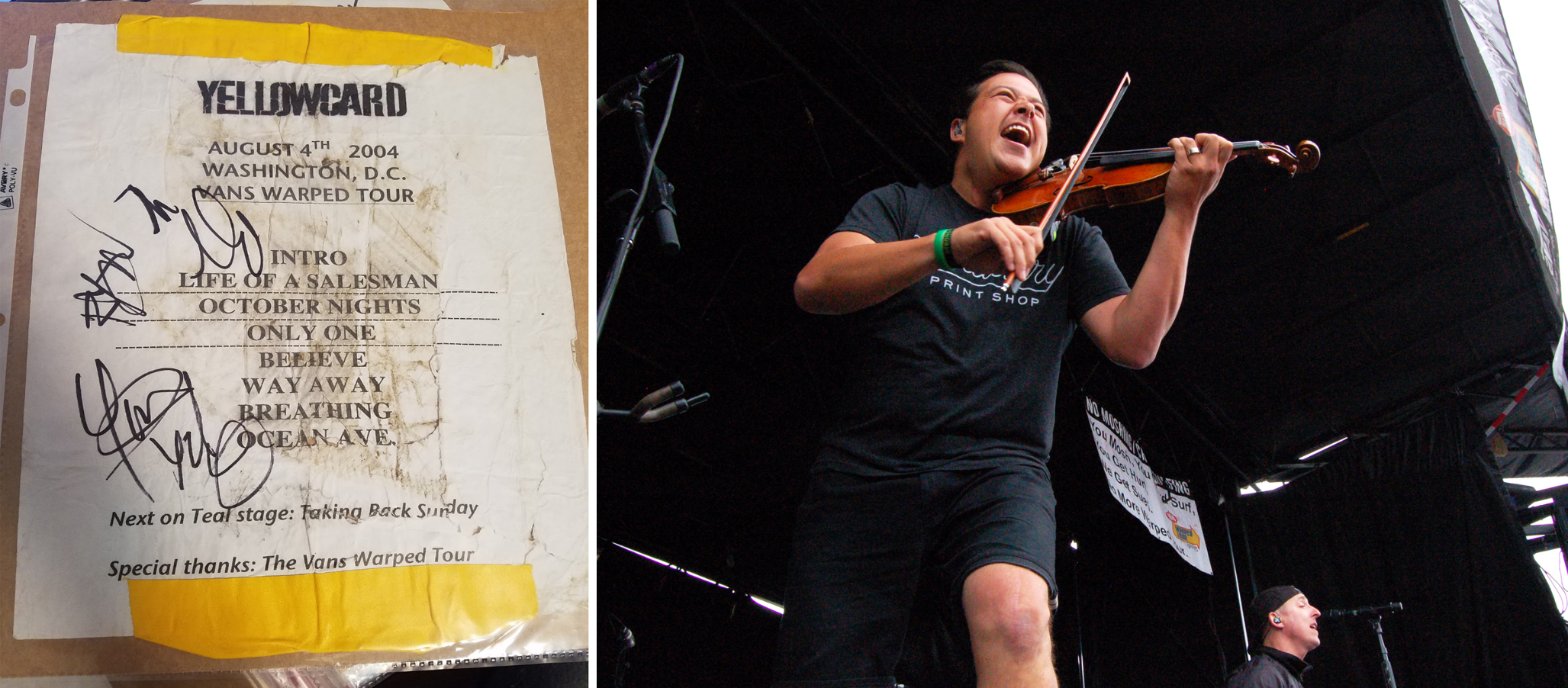 This year's lineup included Mayday Parade who have played the tour 6 times, Yellowcard and Reel Big Fish who have both played 7, and Less Than Jake who have played a total of 9. Many of these bands have gone from tiny side stages to headlining. My first year attending, I saw Paramore play on the Shiragirl stage, which was basically a bus with a platform attached. Warped Tour has always been a great place to catch bands before they make it to the bigtime. No artist is too big for Warped, however; I even saw Katy Perry play the tour one year. I didn't see nearly as many of those small stages this time though, which was a bit of a disappointment. Whatever happened to local bands anyway?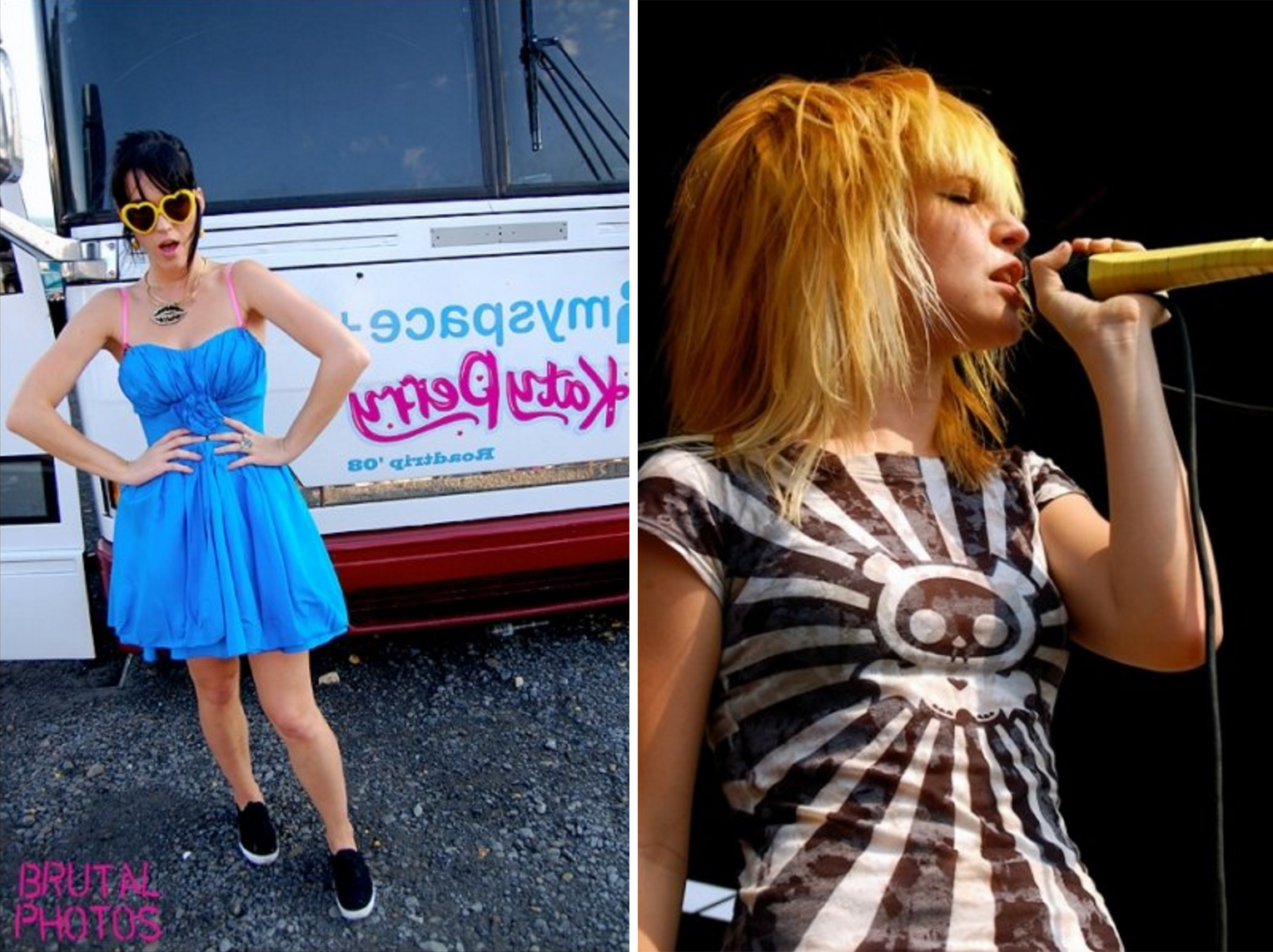 I caught up with Travis Clark of We The Kings, a band which is no stranger to Warped Tour; and Travis had some great things to say about his experiences.
"In the 9 years that I've been doing music professionally I've seen bands come and go, break up and start fresh, and also survive the decade of craziness. I think the biggest difference is just knowing how to navigate through warped tour! There are lots of amazing people out here and in the beginning we were too scared to say hi to anyone."
They've been playing Warped since they won 2007's Ernie Battle of the Bands. While they still perform "Check Yes Juliet", they do have quite a new look and sound from what I remembered. And they've not only grown as a band, but they've grown as people in the last 10 years as well; Travis is now married and a father.
—
THE TOUR: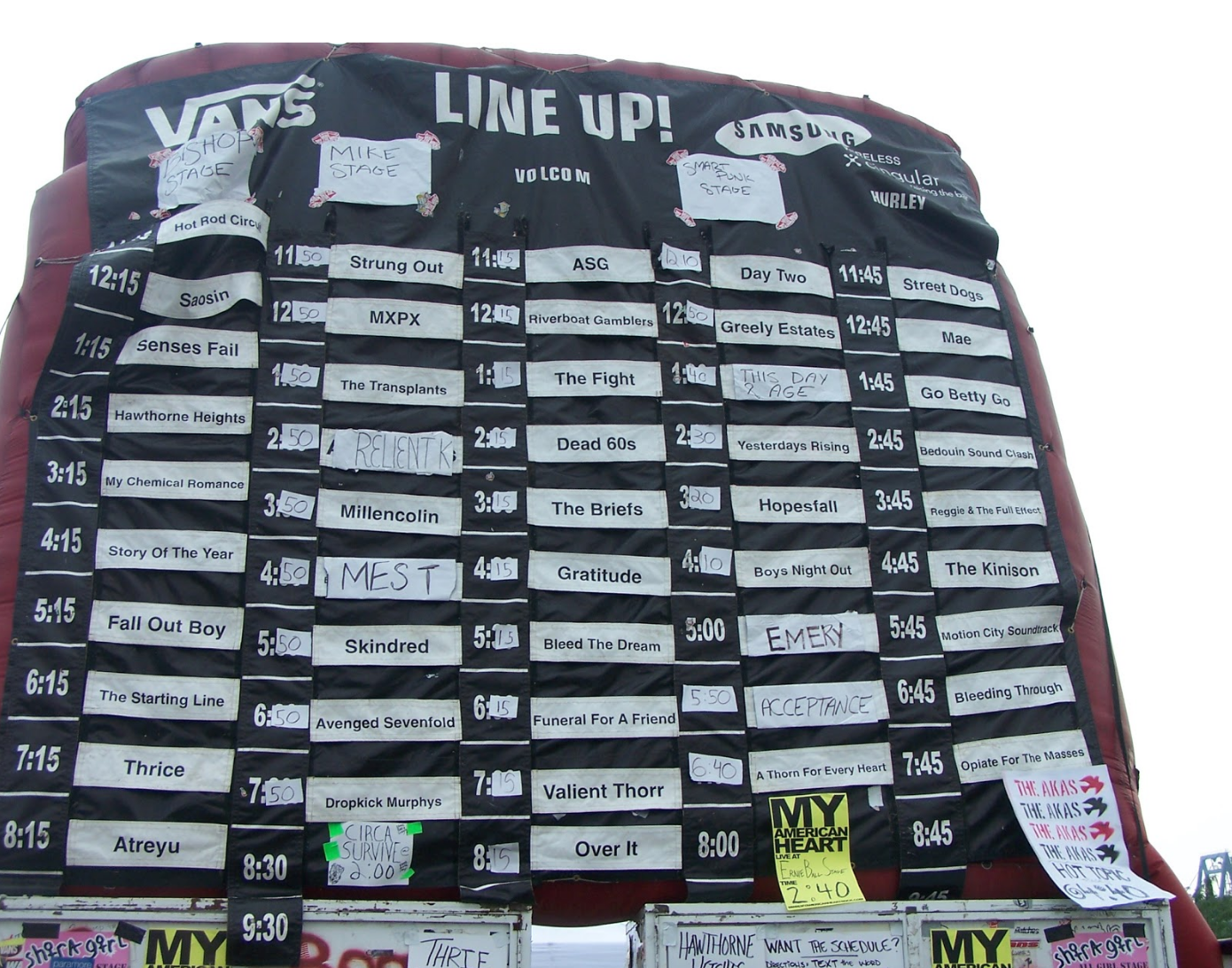 When I first arrived I was greeted by young bands selling their music to the lines waiting to get in. Once I made it inside, there seemed to be fewer merch tables and stages than I recalled, and they were all very close together. It felt like going back to your high school and realizing it isn't as big as you remember, and not knowing whether you remember it wrong or if it really has gotten smaller. But the energy the fans bring and the power the bands hold over them is the same. If Deryck of Sum 41 tells the crowd to clap, they follow his lead. If We the Kings asks the crowd to all crouch down, they do it without question.
I saw so many little things that brought me back to feeling 16 again, like the giant inflatable schedule and the guys who follow the tour selling sharpies. Kids still wait in hour-long lines just to meet their favorite bands. That isn't to say there weren't some major changes as well: they don't have water in a can anymore, and they now offer classes you can take with band members to get a really up-close and personal experience.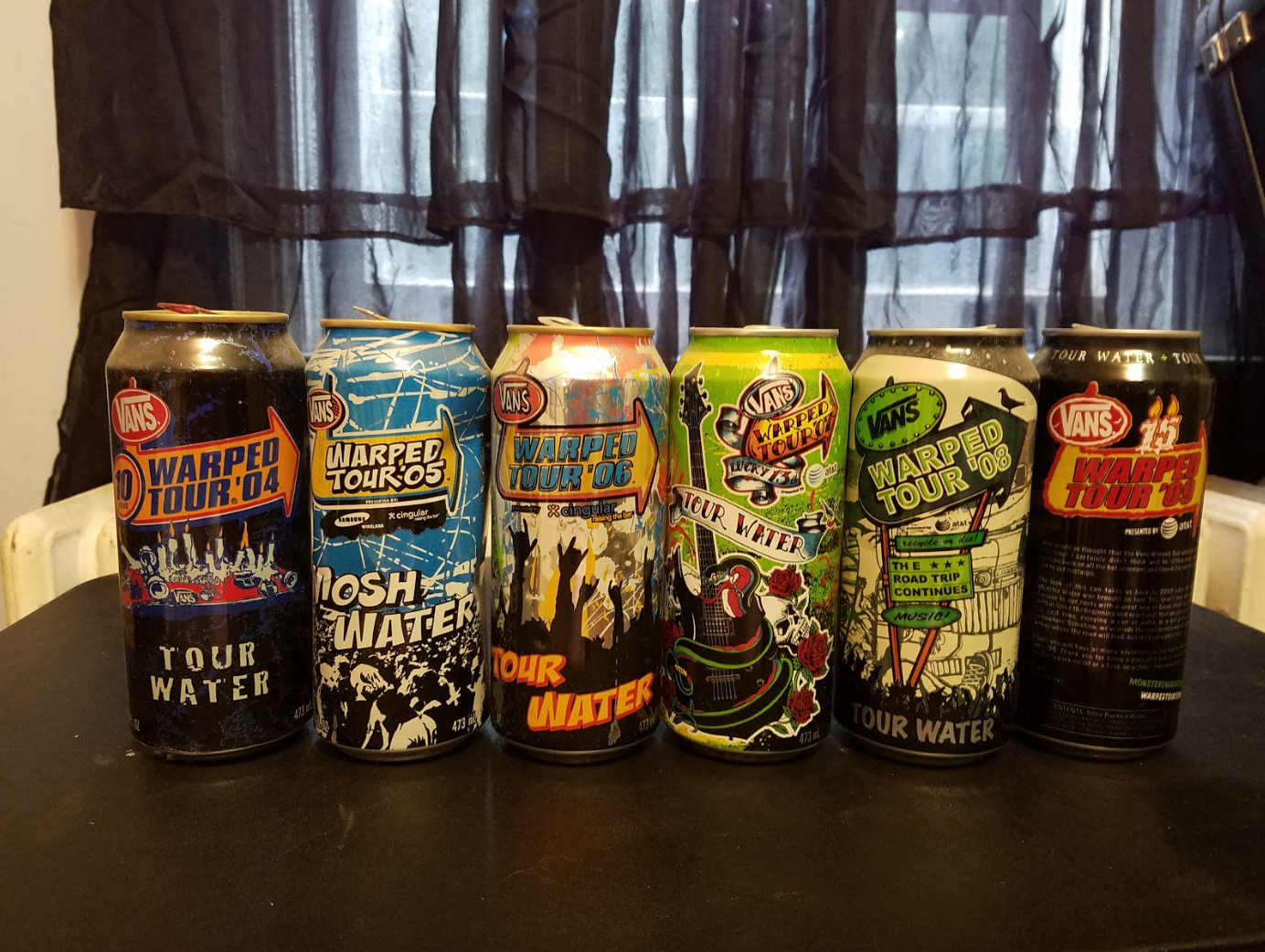 —
FINAL THOUGHTS: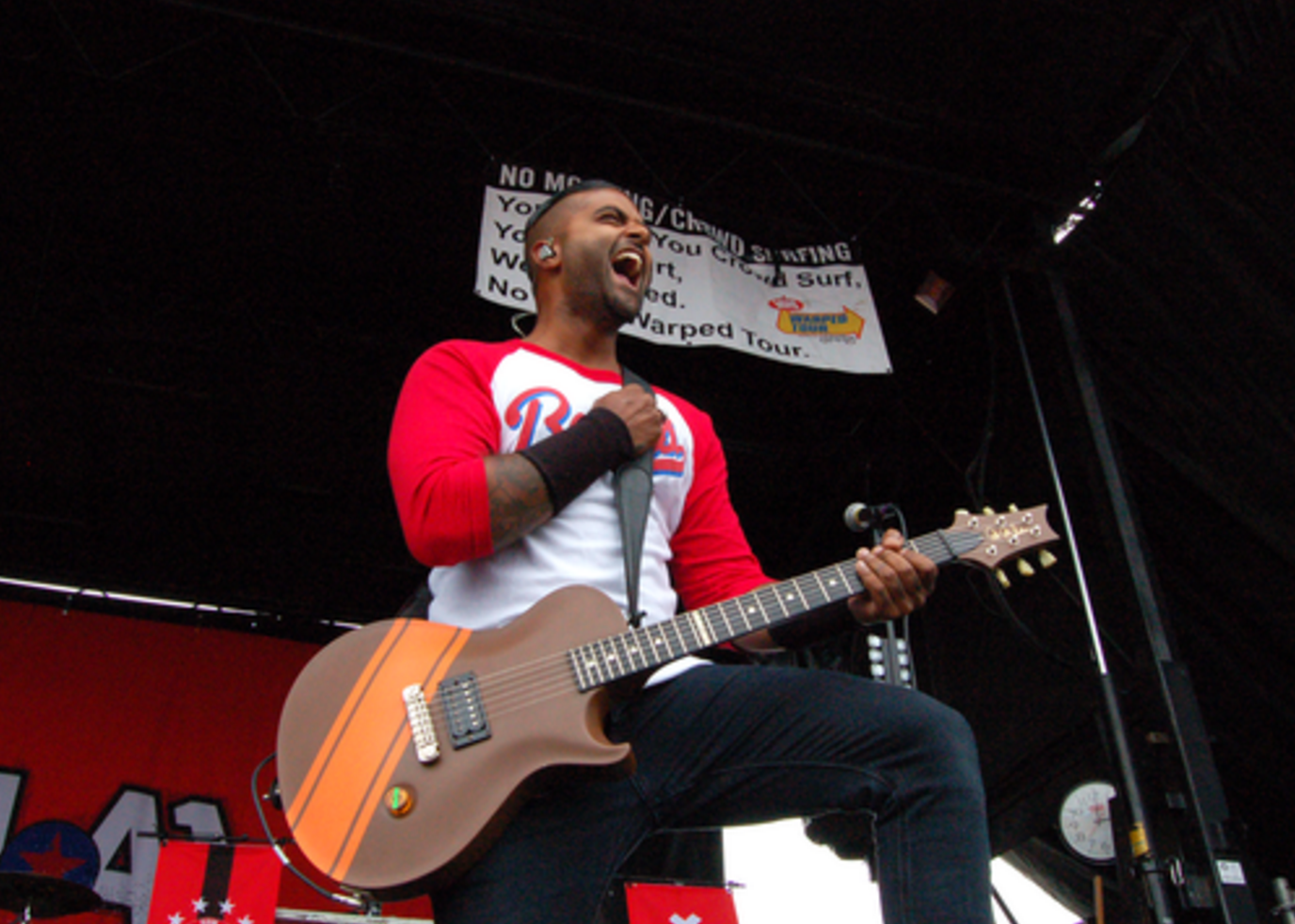 So much has changed at Warped Tour, and yet so much is still the same. It has evolved and grown over the years without truly losing its identity. The world has gone from Myspace and Purevolume, to Facebook and Spotify. Everyone has a cell phone with a camera and EDM is bigger than emo.
I used to be so excited to wake up early and not miss a single band I wanted to see, but now I am older I felt less inclined to wake up early on a Saturday; and rushing to see every possible band didn't have the same appeal. One big change was that I had zero interest in meeting anyone new—when it used to be my mission to befriend the coolest bands on the tour. But when Sum 41 took the stage I was just as happy to sing along to "Fat Lip" as I would have been if I were still 16.
In fact, the best part of Warped Tour for me was going to brunch with my mom the day after. While it was fun taking photos in the pit, I felt out of place and stressed by the crowds of other photographers pushing their way to the middle of the stage to capture the lead singer. Seeing a band play a full set as opposed to a rushed 30 minutes outside with no stage production and mediocre sound is much more appealing to me now. Especially if there are places to sit down—do I sound like an old woman yet?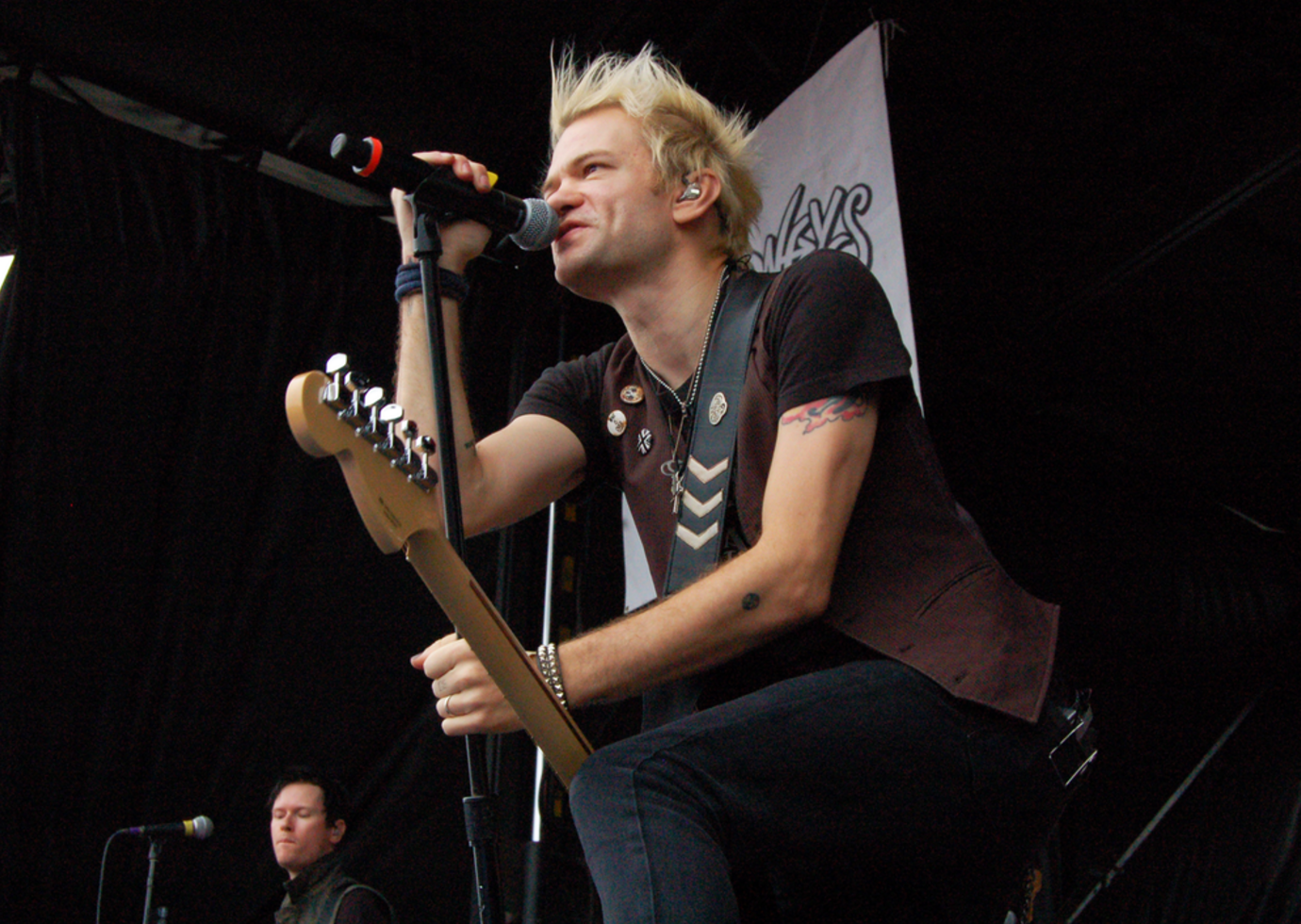 I think it is true that history repeats itself, and I believe Warped will run for many years to come, bringing joy to the crowds of fans who attend. I guess it's like Wooderson in Dazed and Confused… the bands and I have gotten older, but Warped Tour has stayed the same age. It's a timeless wonder and I hope to be writing another article like this ten years from now when I'm 37. I can't imagine how much the world and the tour and even myself will change, but I am excited to see how it all turns out.
Tags:
Fall Out Boy
,
Katy Perry
,
My Chemical Romance
,
Paramore
,
Sum 41
,
The Offspring
,
vans warped tour
,
warped tour
,
We The Kings
,
Yellowcard