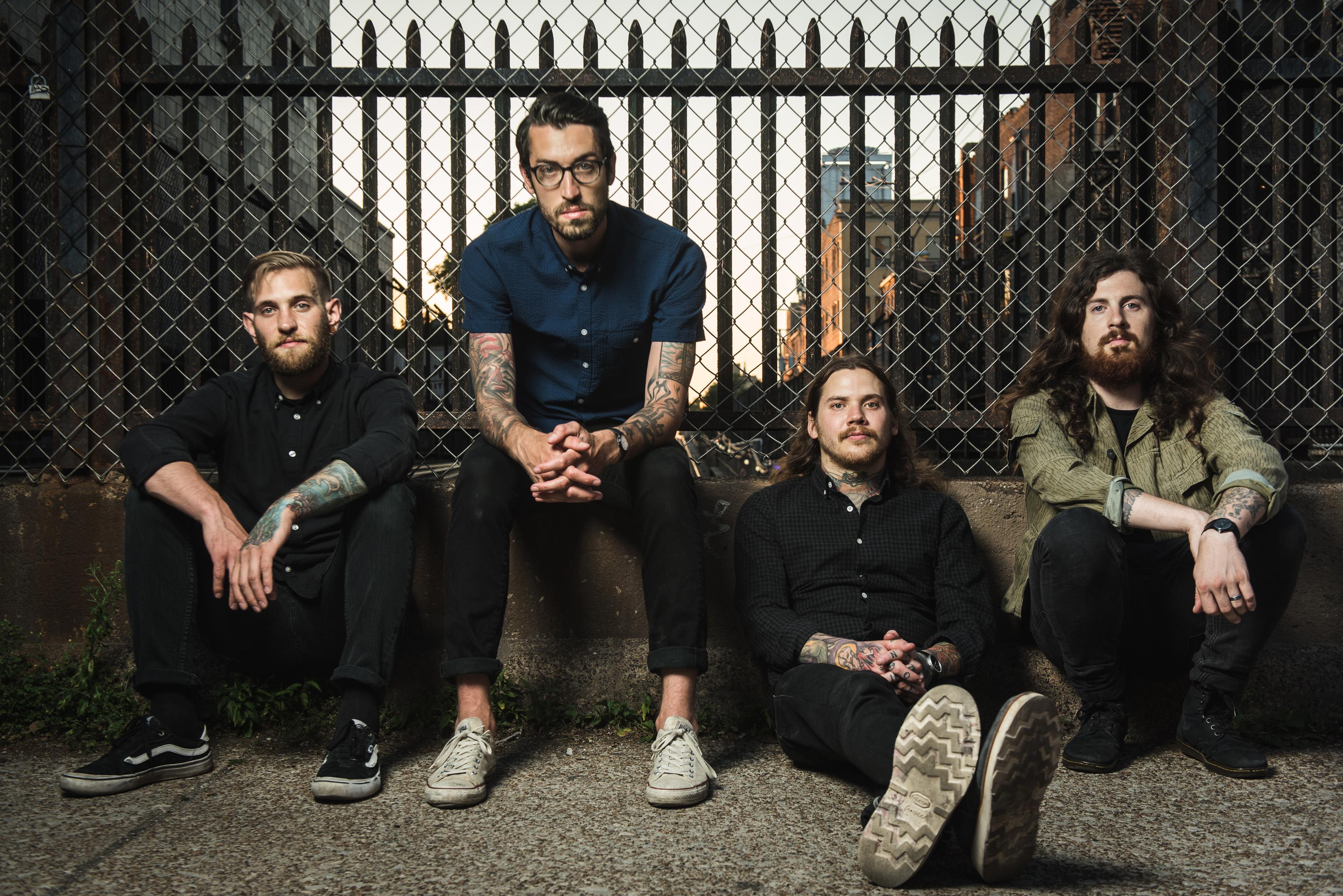 "Just worry about the music."
It's two days away from The Devil Wears Prada's new release, and seven before they head out on a national tour, and there's one thing on guitarist/vocalist Jeremy DePoyster's mind. "It's a little too hot here in Chicago, I thought it was supposed to be fall and now it's getting hot again," he laughs.
Okay, there might be something bigger in his thoughts than that. It's not picking up a card for a baby shower, or finishing his errands before he leaves for rehearsal tomorrow—although those things are there, too.  It's his cardinal rule that takes priority in his mind, and one I heard countless times when I called the musician this Wednesday: "Just worry about the music."
The Devil Wears Prada is a good band to look up to for plenty of reasons, especially if you're starting out on a music venture yourself. They've toured the world, won over millions of fans, and conquered the industry by staying on top for eleven years. (That's right, they've been around even longer than the movie.) So when Jeremy DePoyster tells you to focus on your sound, you might want to listen. "It sounds like a broken record, but it's like who cares about anything else," he says. "Everyone can see through all the rest of the stuff, and they won't give you as much of a chance after they figure it out."
"If we really made it, we could pay off our van that we convinced our parents to loan us money for."
His own career has been modeled after his advice. "When I was like 13 or 14, I loved new rock like every kid and so I'd go and watch like P.O.D. and Drowning Pool and Mudvayne and all these bands." Back then, stadium sized dreams were all but untouchable. "I could never even process that those are like, normal people [on stage]." A few years later, Jeremy was in high school, with plans to head for a drama degree once he got to college. "That's kind of where I learned how to sing I guess, was in like choir and musicals," he tells me. Of course, the demands of touring with The Devil Wears Prada meant he never made it to an acting class. "Our first tour ever was like thirteen people in Orlando at a VFW hall."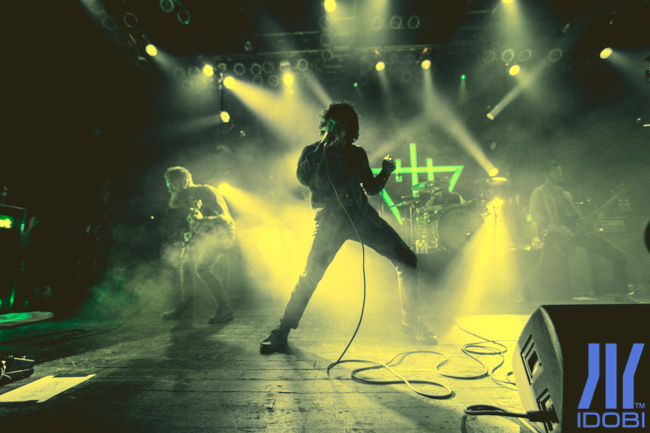 By that first trek, you might think the guys would have goals that involved a lot of names up in lights. To put it simply: nope. "We had no dreams, you know? We were like young, dumb kids that just wanted to play music and write music." They weren't looking up to any one band, or following any model of what they were supposed to be doing. They were just letting the music take them wherever it could. "I think that's part of what was so lucky to us… It was like, if we really made it, we could pay off our van that we convinced our parents to loan us money for."
Their success was built entirely of the foundation of good music, backing DePoyster's advice by 110%. "It was all about the music. We just got signed because we had a Myspace and Craig [Ericson, founder Rise Records] really liked the songs, and then we got picked up by our management and our booking agent." Because of their organic rise to fame, no one can ever accuse them of getting by on an image, or not being good at what they do. In fact, the guys didn't even have promo shots for about four years, and that was only because Rise Records stepped in and pulled some of the other pieces together. "Music is the only thing that matters. You can figure out the rest of it after you have that."
 "Being able to be critiqued is like almost impossible… So if you can get around that, it's a lot easier."
Another factor of building a successful band? Touring, and learning from it. "I think I was 17 when I joined, I was 18 when we went on our first tour, so it's kind of all I've ever known as far as like a job and a career, and I've been lucky that it's been both of that." Hitting the road can be one of the best ways to gain experience, fans, and manners. "We did this tour called the Sounds Of The Underground." The metal mayhem trek featured GWAR, Every Time I Die, and Chimaira, among others, and it was the crew of the older bands that taught The Devil Wears Prada how they wanted to tour.
"You know, we were young and we were very stupid and we would just do stupid things all the time." Spitting onto the crowd and being consistently late didn't give the band many crew friends, but it was for the better. "The guys that were the production managers of the tour yelled at us like every single day… We figured it out really quick, and so I think that tour really changed a lot of stuff for us as far as like, realizing how you behave when you're on the road, and how you treat other people and other bands and gear and all kinds of things like that." That's another tip Jeremy has for bands looking to build their own careers—take the criticism. "I'll hear our guys that work for us yell at bands for just being so stupid and doing dumb things, and they don't wanna listen, they don't wanna learn." Many promising bands have crumbled under the weight of criticism, but that's a mistake TDWP never made. "Being able to be critiqued is like almost impossible… Because it's like, ego is just such a powerful thing nobody ever wants to hear that their idea is not as good as somebody else's. So if you can get around that, it's a lot easier."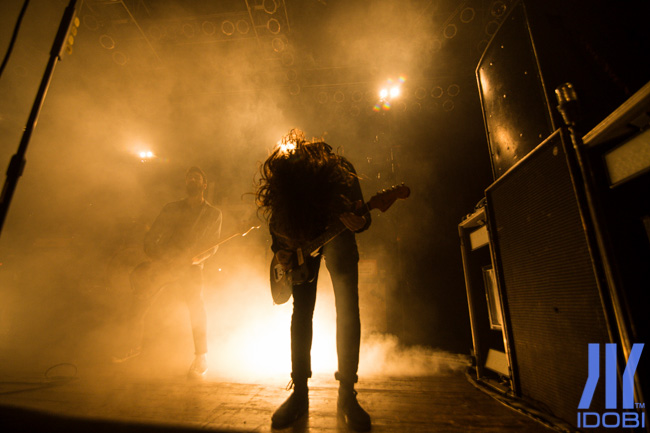 It's not all playing shows, though, and you're going to want a strong dynamic like The Devil Wears Prada has when you're in the studio too. We drift into talking about the band's forthcoming album, Transit Blues, and Jeremy tells me how the team effort is what makes TDWP who they are. "The way that we write songs is not the way that just myself writes songs, or just the other guys in my band writes songs, or even other people write songs. The way we communally write together is just different because we do work together so much." This time around, they pulled together more than ever, forming the songs to match vocalist Mike Hranica's lyrics. "This record was a lot different than previous ones just because we put a lot more focus on asking Mike what the songs were about and what he was trying to accomplish with them and things of that nature, and then based a lot of melodies and ideas around that." The approach brought a lot of the lyrical content into the song's DNA, meaning you're going to hear a lot more depth in each and every song. "I think that when somebody tells you that this song's gonna be about like, mountains and trees and woods, and this song's gonna be about gun violence, and this one's gonna be about like vultures, it just makes you want to express those things musically a lot more."
"You'll know from the reaction of the crowd if you're any good or not. If you're not, try and get better until they actually like it."
Combine that teamwork with the things they've learned along the way, and you've got an ironclad recording strategy. "You just know what you need time wise, and how to get certain things across, and then also just being able to trust your producer to harness your good ideas and not let your bad ones in." Of course, it's taken a career for the band to become the force of nature they are today, so if you aren't there yet don't worry, just play a lot of shows.
"Play as many shows at as many places as you can. Just like get in a bunch of cars and go to the next state over and play, and you'll know from the reaction of the crowd if you're any good or not. If you're not, try and get better until they actually like it." As for The Devil Wears Prada's crowds, they're about to hear a brand new set full of songs from their new album. I ask Jeremy what he hopes fans get from Transit Blues, and his answer is simple. "I feel like that's almost not even really my place… We feel very strongly in the music that we make and when we play shows it's like a super intense thing for us, and so I hope other people feel the same intense feelings I guess."
Tags:
tdwp
,
The Devil Wears Prada
,
Transit Blues