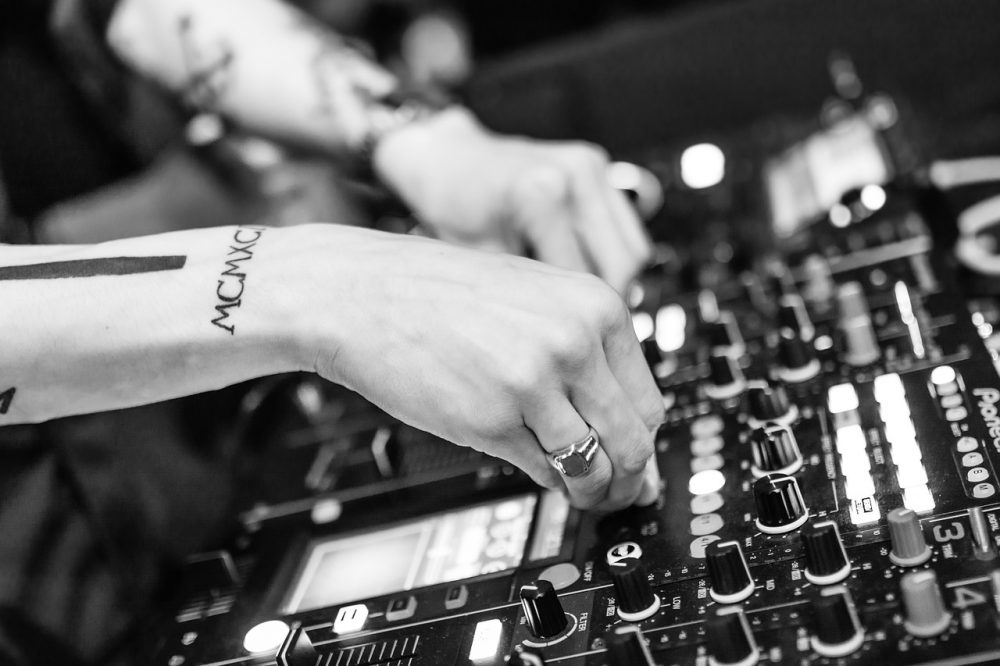 What better way to kick off a weekend than with new music? Fridays are always chock full of the latest songs and albums ready to be the soundtrack to everyone's antics, and here you'll find some of the week's standout releases. Whether you're ready to spin an anticipated song from a favorite artist or just taking a look at what's out there, there's a whole lot of tunes to dive right into. Who knows—maybe you'll find your next obsession.
5 Seconds of Summer – "Want You Back"
The long awaited single from 5 Seconds of Summer is finally here, and similarly to the song's title, we wanted them back, too. "Want You Back" kicks off the band's new era with a bang as the Australian pop-punk act becomes, well, the polar opposite of pop-punk. With a sonic vibe best described as an Ed Sheeran and The 1975 track written for One Direction, 5SOS are headed for big, big things.
Fall Out Boy – Spotify Singles
No matter how eclectic Fall Out Boy get with their music, nothing beats when they do it live—all that energy just channels into straight rock 'n' roll. With these two Spotify Singles, Patrick Stump & Buds give a memorable performance of their Mania track "Hold Me Tight or Don't" mixed in with a cover of the Whitney Houston classic, "I Wanna Dance With Somebody (Who Loves Me)." It's a great rendition, and to no surprise, you'll still be singing along when the chorus strikes.
Imagine Dragons – "Next To Me"
Imagine Dragons simply have hit after hit up their sleeves. To celebrate the extension of their current Evolve tour, the group is releasing a totally brand new song not off their latest album. "Next To Me" is undoubtedly next in line to make an impact on the charts as the mellow adult-contemporary sounding jam was tailored-made to soar through arenas alongside their other hits.
Post Malone – "Psycho"
Nobody knows when Post Malone is actually going to release an album but, in the meantime, we can't complain about the influx of new singles. With "Psycho," featuring Ty Dolla $ign, Malone channels his pop side big time with an ear-shattering hook—a track so sugary it might just give his first number one single, "Rockstar", a run for its chart money.
Matt and Kim – "Like I Used To Be"
Indie duo Matt and Kim are delivering another taste off their upcoming album, expected for release sometime later this year. Although not as carefree as the upbeat "Forever," "Like I Used To Be" still holds its own by rattling off electronic elements that lead to a more laid-back melody.
Logic – "44 More"
Coming off a massive 2017, it looks like Logic is planning to pick up where he left off. "44 More" is the first single released since last year's album, Everybody, and the bars are still coming in hot. A thunderous beat supports the track as his purposeful flow strikes alongside it effortlessly.
Underøath – "On My Teeth"
Underøath aren't just back—they're really back. On the blistering new single, "On My Teeth," the metalcore band sound like they never took a break. Frantic drumming and ear-candy clean vocals are the highlights, but the band's patented screams are ever-so present and never sounded better. The new single is track three off their comeback album, Erase Me, out April 6th.
Reggie and the Full Effect – 41
One glance at the album title and cover art for Reggie and the Full Effect's 41 will show that it's a play off Adele's age-centric album themes but, despite frontman James Dewees' rising years, he sounds as youthful as ever. Enlisting My Chemical Romance guitarist Ray Toro for this new collection, 41 captures a synth-rock persona built for loud volumes.
Hawk Nelson – "Parachute"
After playing it live for the better part of a year, Hawk Nelson debuts the studio version of their uplifting anthem "Parachute." Similarly to its live counterpart, the Miracles track is even more impactful in its final state, as guitar strums break out into a radio-bound chorus. Miracles, the band's eighth record, is out on April 6th.
Falling In Reverse – "Losing My Mind"
Masters of rock, pop, metal, and everything in between, Falling In Reverse showcase just that on their latest single "Losing My Mind." Despite the release of last year's Coming Home, the non-album track dropped suddenly but sports a sound that suits them well—rap verses accompanied by synth-pop instrumentals that are amplified by immensely catchy vocal melodies.
Pentatonix – "Havana"
As if "Havana" couldn't get any sexier, Pentatonix turn the urban Camila Cabello smash into a smoky acapella dream. While just over two minutes in length, the harmonies showcase the group's talent while you reach for the repeat button once the track reaches the end.
Other new releases:
Breaking Benjamin – "Blood"
Father John Misty – "Mr. Tillman"
Pale Waves – All The Things I Never Said EP
Superorganism – "Reflections on the Screen"
Twin Shadow – "Saturdays" (feat. Haim)
Vance Joy – Nation of Two
James Bay – "Wild Love" (Acoustic)
David Guetta, Martin Garrix & Brooks – "Like I Do"
Janelle Monae – "Make Me Feel" / "Django Jane"
Timeflies – "Are You Down"
We Were Sharks – Lost Touch
Ricky Martin – "Fiebre"
Tags:
5 Seconds Of Summer
,
5sos
,
Fall Out Boy
,
Falling in Reverse
,
FOB
,
Fresh Pressed
,
Hawk Nelson
,
Imagine Dragons
,
Joe DeAndrea
,
Logic
,
Matt and Kim
,
new music
,
New Music Friday
,
Pentatonix
,
Post Malone
,
Reggie and the Full Effect
,
Underoath