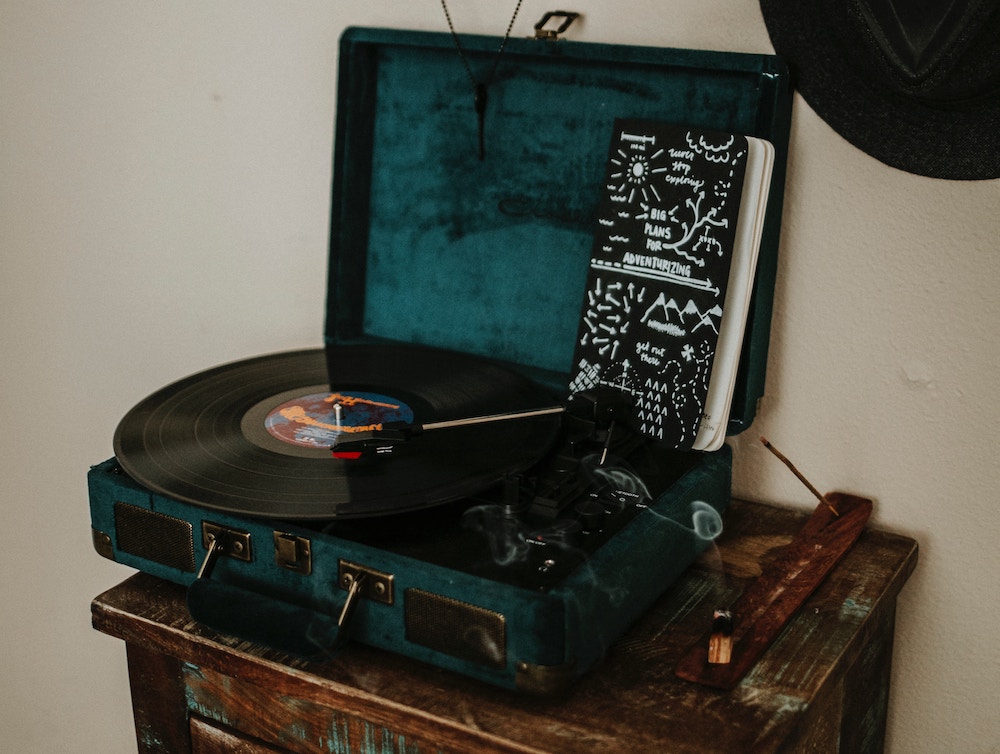 What better way to kick off a weekend than with new music? Fridays are always chock full of the latest songs and albums ready to be the soundtrack to everyone's antics, and here you'll find some of the week's standout releases. Whether you're ready to spin an anticipated song from a favorite artist or just taking a look at what's out there, there's a whole lot of tunes to dive right into. Who knows—maybe you'll find your next obsession.
Waterparks – Entertainment
Never judge an album by its title. Unless it's Waterparks' new album, Entertainment. Then it's okay. The sophomore LP from these Houston rockers is the epitome of entertainment as the band fine-tunes their brand of pop-punk into something unique for the genre. Ten tracks in length, "11:11" and "Peach (Lobotomy)" overflow the ears with hooks, guitars, and synth as Entertainment turns Waterparks into heavy hitters in the music world.
Drake – Scary Hours
Drake is already putting a chokehold on 2018 and we aren't even through with the first month yet. The rapper unveiled his first batch of songs since last year's mixtape, More Life, and to say it made an impact is an understatement. Within the first day, "God's Plan" broke the single-day Spotify streaming record previously set by Taylor Swift, while "Diplomatic Immunity" serves as the perfect one-two punch in the rap game. Both tracks have Drake going harder than he has in years, setting himself up for a potentially monstrous year.
Jonghyun – Poet | Artist
Listening to Jonghyun's newest album, Poet | Artist, is bittersweet. It's only been a month since the talented k-pop musician and SHINee member passed away, but being able to experience the record so shortly after is an amazing reminder of how special an artist Jonghyun really was. Poet | Artist is a full-length, touching on all areas of pop—intertwining dance, EDM, and R&B to make for a special goodbye from a voice that will sorely be missed.
The Dangerous Summer
– The Dangerous Summer
The biggest question mark that arises when a band makes a comeback is whether or not they'll hold even a modicum of the quality they had when they originally left the biz. For The Dangerous Summer, the alt-rock group broke up on top of their game following 2013's Golden Record, but they pick up right where they left off. Now a trio, TDS put their heart on their sleeves on their expressive self-titled LP. Single "Fire" is charged with a battering ram-style drums while closer "Infinite" switches up tempo mid-way, but it all comes together for the band's most cohesive offering yet.
Migos – Culture II
As successful as the Migos guys are solo, you might even forget they're a rap group at all…that's until they go ahead and drop Culture II, a stark reminder that Quavo, Takeoff, and Offset are at their best together. The sequel to the trio's breakout record, Culture, is packed with big production and features from the likes of Drake, Big Sean, and more. There's a lot to love here—from Quavo's production debut on "Higher We Go (Intro)" to the club bangers like "Open It Up"—but the biggest takeaway is the realization that Culture II is another stepping stone for a Migos world domination.

Justin Timberlake – "Say Something"
(feat. Chris Stapleton)
As flawless as Justin Timberlake's latest Man of the Woods singles have been, a fair criticism has been that they aren't very…well… woods-y. You see, with a title like Man of the Woods, we kind of assumed JT got a hold of a ten gallon hat and went full country on us. Both "Filthy" and "Supplies" were far from country, but the newest track "Say Something" gives us an idea of the twists this LP can take. Featuring Chris Stapleton—his smoky voice gives this track some country street-cred—the track still manages to have a groovy JT-feel. Future CMT Award winner? Maybe.

DNCE – "Dance"
Just so we're on the same page here: A band called DNCE has a song also called "DNCE" on an album they called DNCE, but now they have a new song "Dance," which is DNCE but with an A. Now that's out of the way, Joe Jonas' latest DNCE track isn't amusing those who are amped over recent Jonas Brothers reunion rumors but DNCE fans are naturally stoked. A catchy 80's-infused number, "Dance" shows off DNCE's expertise when it comes to making you move.
Thirty Seconds To Mars
– "Dangerous Night"
Arenas were built for Thirty Seconds to Mars songs and "Dangerous Night" is going to be on a future setlist with zero argument. The newest track finds 30STM in pop territory with a beat-heavy blaster that sports a soaring chorus. Presumably featured on the band's upcoming album, "Dangerous Night" coupled with their previously released single "Walk on Water" leaves the door wide open for a very expressive and polarizing 30STM future.

Mike Shinoda – Post Traumatic
Music is often the best medicine, helping hearts mend even if they won't completely heal. Linkin Park—and the music world—has gone through a whirlwind of grief since the loss of frontman Chester Bennington this past summer and bandmate Mike Shinoda is finally ready to speak on the mic. A three-song EP, Shinoda pays tribute to his friend as he sings about the aftermath of the tragedy in intimate fashion. "Place to Start" features soundbites of friends calling in on Shinoda to see how he's doing, while "Watching As I Fall" is an industrial-tinged track that screams emotion. Shinoda says that Linkin Park will continue on and, even though it may take a while, this EP is a proper first step.
Other new releases:
New Years Day – Diary of a Creep
Tiny Moving Parts – Swell
X Ambassadors – "Joyful"
Franz Ferdinand – "Lazy Boy"
Ty Segall – Freedom's Goblin
The Vaccines – "Nightclub"
Maroon 5 – "Wait" (feat. A Boogie Wit Da Hoodie)
Lady Gaga – "Joanne" (Piano Version)"
Sia – "Helium" (David Guetta and Afrojack Remix)
Julia Michaels – "Heaven"
Zedd – "The Middle" (feat. Maren Morris & Grey)
Tags:
30 Seconds To Mars
,
chris stapleton
,
DNCE
,
Drake
,
Fresh Pressed
,
Joe DeAndrea
,
Jonghyun
,
Justin Timberlake
,
Migos
,
Mike Shinoda
,
new music
,
New Music Friday
,
The Dangerous Summer
,
waterparks