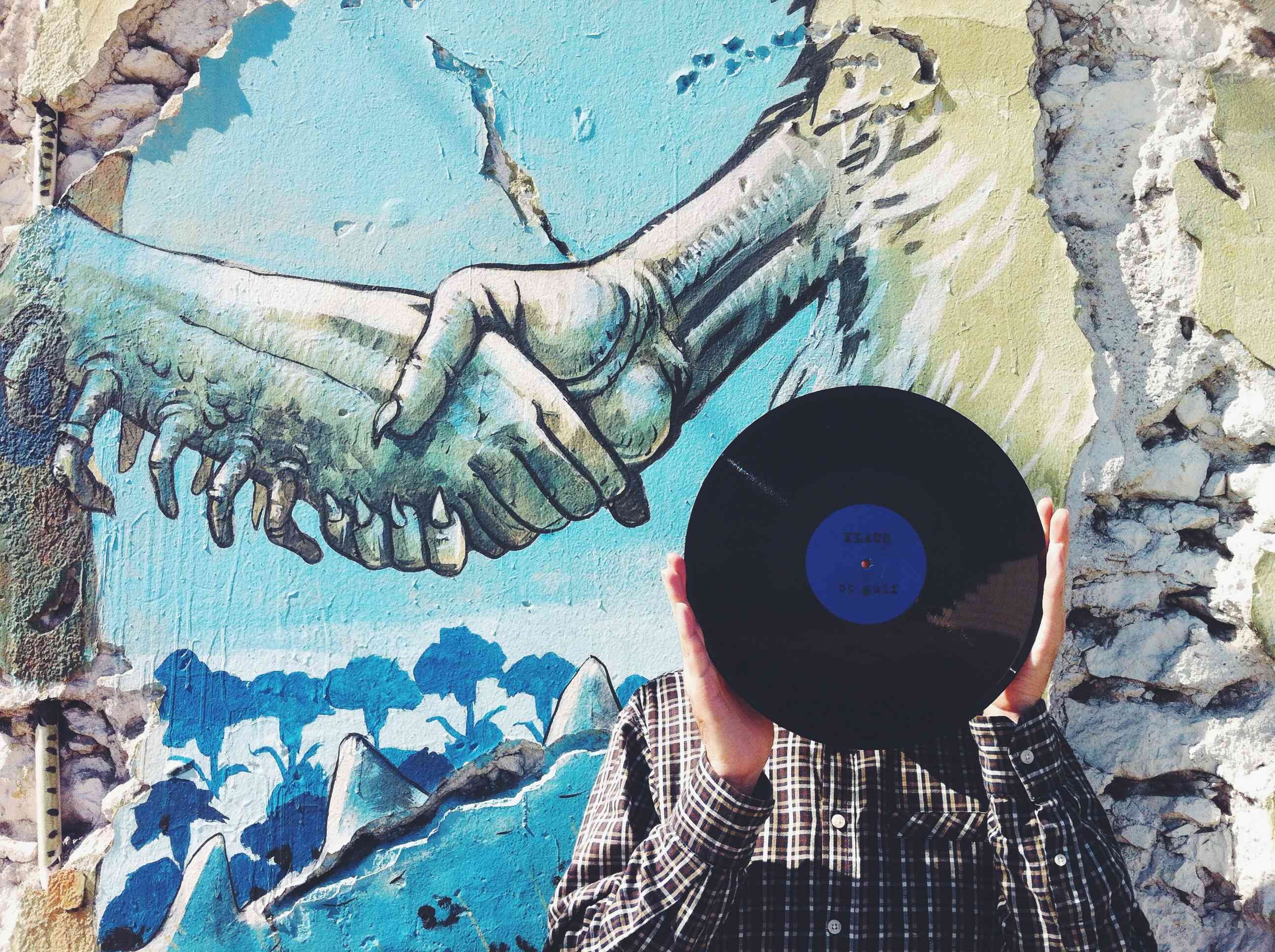 What better way to kick off a weekend than with new music? Fridays are always chock full of the latest songs and albums ready to be the soundtrack to everyone's antics, and here you'll find some of the week's standout releases. Whether you're ready to spin an anticipated song from a favorite artist or just taking a look at what's out there, there's a whole lot of tunes to dive right into. Who knows—maybe you'll find your next obsession.
Justin Timberlake – "Filthy"
Justin Timberlake is back and boy, does it feel good. Truth be told, nobody had any idea what to expect from a new Justin era, especially after all the success he had with the family-friendly "Can't Stop The Feeling." The good news is that there's definitely hints of classic JT on his new single, "Filthy," a track constructed from the minds of both Timberlake and long-time collaborator Timbaland. It's frantic and funky, and a spoken-word outro is intriguing enough to make us wonder if the upcoming Man of the Woods may be some sort of a concept album.
Bruno Mars – "Finesse" (Remix)
[feat. Cardi B]
It's only five days into the new year and Bruno Mars is already delivering one of the biggest collabs you could muster up at the moment. Mars enlists the "Bodak Yellow" superstar Cardi B to lend a verse to his latest 24k Magic single "Finesse" and it's got the type firepower to be a major player on the charts. As the track kicks off directly into Cardi's verse, her charismatic bars flow seamlessly into Mars' seductive pop track.
—
Hit the Lights – "All Messed Up"
Right before New Year's, Hit the Lights closed out 2017 in style with another new song. Opting for a slow-burn vibe rather than an up-tempo rocker, the band proves they can kill it with an electric or an acoustic guitar. "All Messed Up" knows how to stick around with a massively catchy chorus, so here's hoping they keep that up for new music in 2018.

—
Charlie Puth – "If You Leave Me Now"
(feat. Boyz II Men)
Charlie Puth transformed from a singer/songwriter with a few good, but mostly forgettable, songs into a musician who has come into their own as one of the most exciting singers around. His new record, Voicenotes, is on deck and even though it's being pushed back from its original January release date. We've gotten an apology letter in the form of a new song with Boyz II Men, the track titled "If You Leave Me Now" sports Puth's smooth vocals as he sings on the A cappella track equipped with finger snaps and vocal melodies. It's got major R&B influence but you'd expect nothing less with Boyz II Men attached here.

Kendrick Lamar & SZA – "All the Stars"
Kendrick Lamar is making movie soundtracks great again. Responsible for curating the soundtrack to the upcoming Black Panther movie—you know it's going to be a big deal. No information yet on the February compilation, but we do have a song that'll be on it, his collab with SZA on "All the Stars." The track is a natural lead single with SZA taking control of the addictive hook with Lamar providing a verse. It's SZA's show here, we get the feeling that this is only the beginning of what is going to be a huge year for her.

Breathe Carolina & Sunstars – "DYSYLM"
EDM duo Breathe Carolina link up with Italian group Sunstars for a wild collab on "DYSLYM." Coming out the gates club-ready, a piercing synth becomes one of the song's most attractive features as the "Don't you say you love me" hook gets implanted directly in your head.
The Dangerous Summer – "Ghosts"
Taken off their upcoming self-titled album, The Dangerous Summer present one of their best songs yet in the powerful "Ghosts." Crunchy guitars and purposeful drums provide the backdrop for an emotional AJ Perdomo, who lays it all out for everyone to hear in his raspy, yet inviting vocals.
—
Liam Payne & Rita Ora – "For You"
Liam Payne and Rita Ora make for a perfect duo on "For You," the lead single from the upcoming movie Fifty Shades Freed. When it comes to these films, you want the main track to just be plain ole sexy pop, and that's exactly what it accomplishes here in a dancey fashion. Future Grammy nominee? Probably not. Future playlist-headliner for months to come? Absolutely.
Tonight Alive – "Disappear" (feat. Lynn Gunn)
What do you get when you combine two of the best women vocalists in the genre? Look no further than Tonight Alive's new song, "Disappear," which features a guest spot from PVRIS's Lynn Gunn. Tonight Alive's Jenna McDougall is a force to be reckoned with on the Underworld track as her voice has no issue keeping up with the song's dynamic tempo. Along with Gunn's feature toward the latter half, "Disappear" is a sure-fire winner.
Demi Lovato – "Tell Me You Love Me"
(Dave Aude Remix)
Demi Lovato's music is simply born to be remixed. On her critically-acclaimed new album, the simplicity of the music that lets her vocals do the talking means that there's a ton of room to play around with the instrumentals. German producer and DJ Dave Aude mixes up Lovato's album title track, "Tell Me You Love Me," and changes it to something Sia would be obsessed with. Trop-pop style drums turn it into a "Cheap Thrills"-esque number while a sped-up tempo keeps things interesting.
Other new releases:
Don Broco – "Come Out to LA"
MGMT – "Hand It Over"
Breaking Benjamin – "Red Cold River"
BØRNS & Lana Del Rey – "God Save Our Young Blood"
Wolf Alice – "Don't Delete the Kisses" (feat. Charli XCX, Post Precious) [Remix]
Clean Bandit – "I Miss You" (feat. Julia Michaels) [Yungen Remix]
A Perfect Circle – "Disillusioned"
TobyMac – "I Just Need U."
Fetty Wap & KDL – "With You"
Kid Ink – "Tell Somebody"
Anderson East – "Girlfriend"
H.E.R. – "My Song"
Superorganism – "Everybody Wants to be Famous"
Soleima – "Low Life"
Youngr – This Is Not An Album / "Ooh Lordy"
Tags:
Black Panther
,
Boyz II Men
,
Breathe Carolina
,
Bruno Mars
,
cardi b
,
Charlie Puth
,
Dave Aude
,
Demi Lovato
,
Fresh Pressed
,
Hit the Lights
,
Joe DeAndrea
,
Justin Timberlake
,
Kendrick Lamar
,
Liam Payne
,
Lynn Gunn
,
new music
,
New Music Friday
,
Rita Ora
,
sia
,
Sunstars
,
sza
,
The Dangerous Summer
,
Tonight Alive