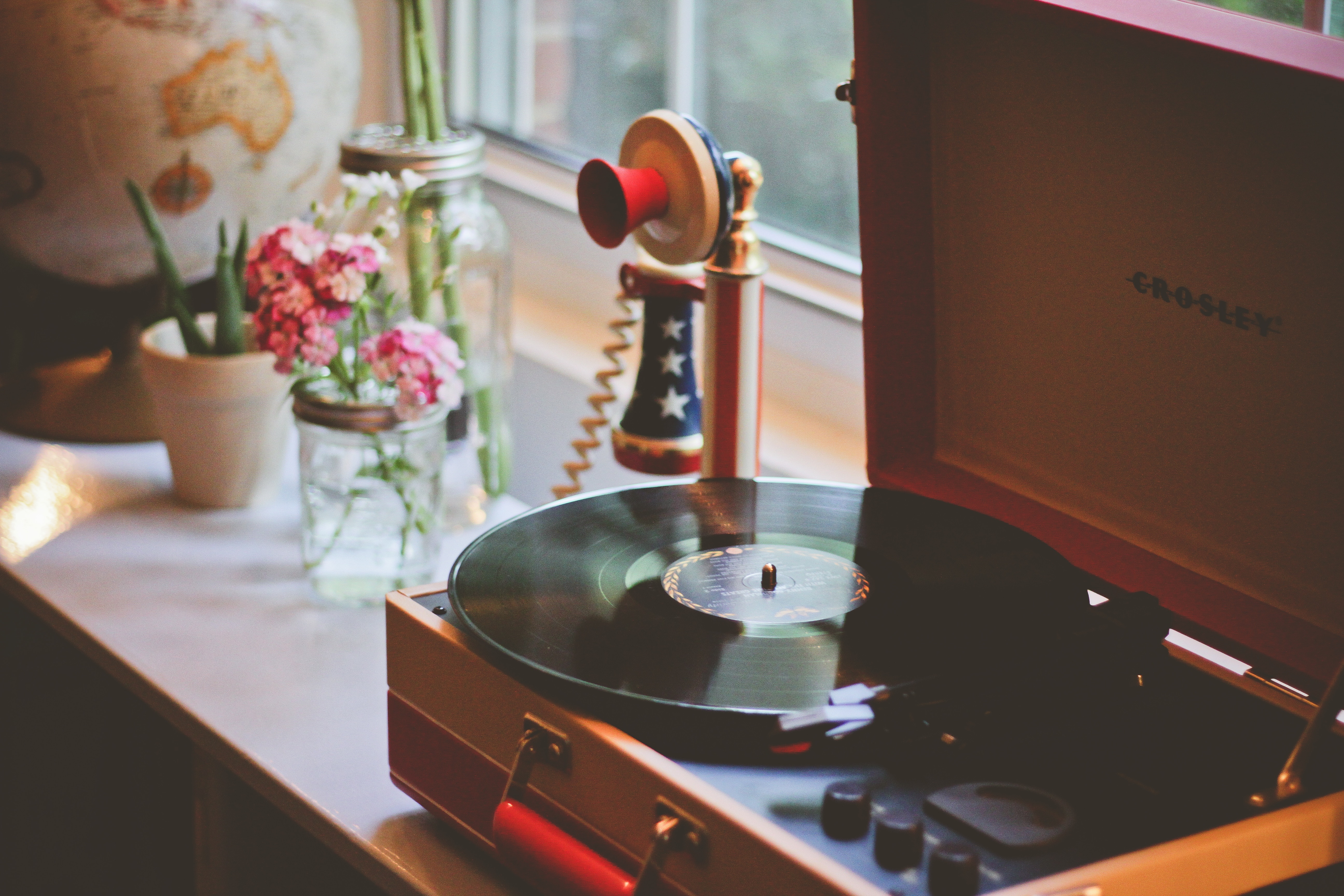 What better way to kick off a weekend than with new music? Fridays are always chock full of the latest songs and albums ready to be the soundtrack to everyone's antics, and here you'll find some of the week's standout releases. Whether you're ready to spin an anticipated song from a favorite artist or just taking a look at what's out there, there's a whole lot of tunes to dive right into. Who knows—maybe you'll find your next obsession.
Marianas Trench – "Rhythm Of Your Heart"
It was hard to imagine where exactly Marianas Trench could go after hearing 2015's Astoria. The album was their magnum opus—a grandiose theatrical adventure equipped with 80's-style pop hooks and influences from 80's film scores. But given frontman Josh Ramsay's track record, that definitely wasn't going to be the end of them. By total surprise, Marianas Trench takes us into their next chapter with a new single titled "Rhythm of Your Heart." Tapping into the 80's vibes once again, the band unleash a synthy pop treat that shows us all that they've got their future on lock.
Taylor Swift – "…Ready For It?"
(BloodPop Remix)
The only thing better than normal Taylor Swift is a remixed Taylor Swift. Her new electrifying record Reputation takes her creativity to another level—it's a wild ride from start to finish and one of its strongest qualities is the potential that the songs have to bring somebody else in the mix. For the first (of hopefully many) Reputation remix, songwriter/producer BloodPop goes nuts on "…Ready For It?" He keeps the mellow seductiveness of the original while transforming it into full-throttle energy once the chorus hits.
Camila Cabello – "Real Friends"
/ "Never Be The Same"
The wait for Camila Cabello's first solo venture is almost over, and the album is shaping up to be pretty incredible. It's also got a new look: Previously titled The Hurting. The Healing. The Loving, LP1's been stripped down simply to Camila. With the release of two new songs, "Never Be The Same" and "Real Friends," Cabello is looking to take the pop game by storm early in 2018.
Charli XCX – "Out Of My Head"
Charli XCX's third album is still shrouded in a cloud of mystery. Originally scheduled for release in 2017, the record should definitely have eyes on next year, but the good news is that new music from Charli hasn't stopped flowing. Following up her Number 1 Angel mixtape from back in March, she's here for round two—Pop 2 is out next week. "Out of My Head" is a buzzing number, featuring Tove Lo and ALMA, and its catchiness won't be easy to get out of your head.
Story of the Year – Wolves
Wolves is an essential Story of the Year record, which is even more impressive considering they haven't released a full-length in seven years. The 14-track collection is laden with pop sensibilities backed by your normal Story-esque aggression, and standout single "I Swear I'm Okay" makes you wonder how long they'll make us wait until a Wolves follow-up.

Hit the Lights – "Siberian Itch"
Albums are cool and all, but it's all about the standalone singles for Hit the Lights. Hey, if it ain't broke, don't fix it, right? Closing out the year with their third single release, the band's "Siberian Itch" is easily the strongest thus far. If you threw the sound of Invicta into a blender with Summer Bones this is the result you'd get. Punchy, catchy, and everything in between, we can only imagine that the musical output from Hit The Lights just gets even better from here.
Moose Blood – "Talk In Your Sleep"
Moose Blood are ready to take the next step. Last year's Blush earned them the title of "The 1975 if they were pop-punk"—which is a career highlight in itself—but the strides they take on their new single "Talk In Your Sleep" gives them a pop-rock identity that's undeniable. The track is featured on their upcoming album I Don't Think I Can Do This Anymore, out on March 9th via Hopeless Records.
Eminem – "Untouchable"
When Eminem made an appearance at the BET Awards, back in October, everyone could tell he was hungry. His anti-Trump freestyle stole the show—and the Internet—and you just knew there was more up his sleeve. "Untouchable" a new song off his upcoming album, Revival, goes even deeper into his political mindset. A six-minute banger with a beautiful beat change has Eminem spitting all about the social injustice between minorities and white police officers—it's the kind of message someone like Em was born to deliver to the masses.
Good Charlotte – A G.C. Christmas, Pt. 1
There's no such thing as too much Christmas music. When it comes from your favorite artists? Even better. Good Charlotte are debuting some fresh holiday tunes and we didn't realize how badly we needed them until now. Featuring "part one" in the name, there's surely more to come to add to these three tracks. Amongst the three-song release, the guys take on the classic "Last Christmas" and revamp (or re-wrap?) some of their own Christmas classics in "Christmas By The Phone" and "Let the World Be Still."
Jimmy Eat World – Integrity Blues Acoustic
Jimmy Eat World are so good acoustically that the stripped-down renditions of their songs could work well enough as the only versions in existence. That's not to discredit their full band material, of course, last year's Integrity Blues was one of the year's finest—so it only makes sense that acoustic versions of it are just as good. With "Sure and Certain", "Integrity Blues" and "Get Right" the band picks out the highlights to flourish in their best environment.
Other new releases:
The Neighbourhood – "Scary Love"
BTS – "Crystal Snow"
Belle & Sebastian – How to Solve Our Human Problems (Part 1)
Manic Street Preachers – "International Blue"
EDEN – "crash"
G-Eazy – "Sober"
Reggie and the Full Effect – "41"
Luke Bryan – What Makes You Country
Big Sean & Metro Boomin – Double or Nothing
Migos & Marshmello – "Danger"
Walker Hayes – boom.
Aaron Carter – "(Don't) Say Goodbye"
Grandtheft feat MAX – "Grandtheft"
Hypercolor feat Vacationer – "The Ooze"
Pell – girasoul + "throwback (feat Saba)"
Grayson Chance – "Low"
Tags:
BloodPop
,
Camila Cabello
,
Charli XCX
,
Eminem
,
Fresh Pressed
,
GC
,
Good Charlotte
,
Hit the Lights
,
Jimmy Eat World
,
Joe DeAndrea
,
Marianas Trench
,
Moose Blood
,
new music
,
New Music Friday
,
Story of the Year
,
Taylor Swift