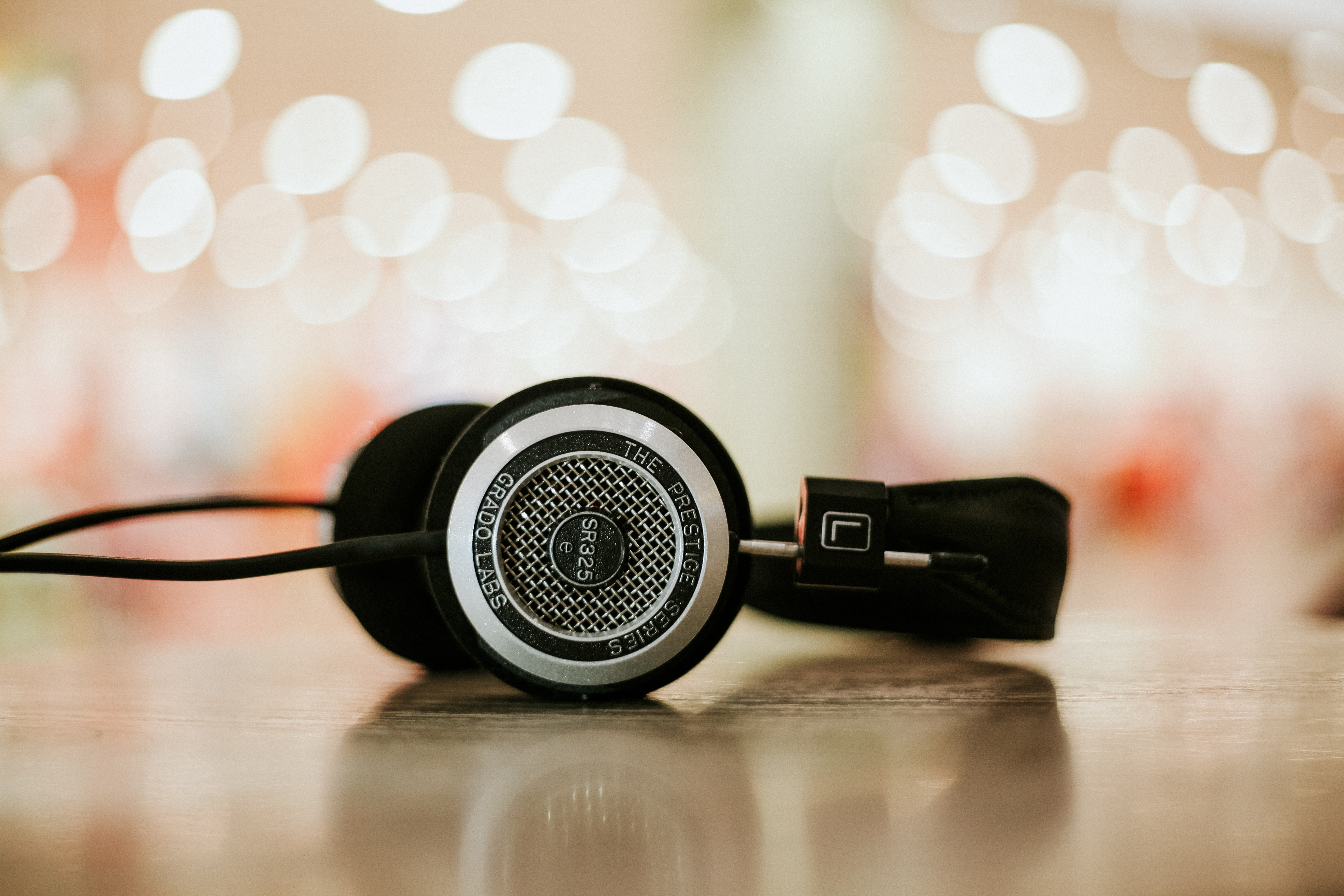 What better way to kick off a weekend than with new music? Fridays are always chock full of the latest songs and albums ready to be the soundtrack to everyone's antics, and here you'll find some of the week's standout releases. Whether you're ready to spin an anticipated song from a favorite artist or just taking a look at what's out there, there's a whole lot of tunes to dive right into. Who knows—maybe you'll find your next obsession.
Weezer – Pacific Daydream
Longevity is Weezer's calling card and, after over two decades, the reason for it is their eagerness to just do whatever the hell they want to. Listening to Pacific Daydream, their eleventh full-length record, you wouldn't think for a second that this is a band who's virtually done it all in their career. The surf-pop vibes are out in full-force, drawing influence from 60's pop and even EDM on songs like "Beach Boys" and "Feels Like Summer," respectively. For a bunch of guys nearing their 50's, Weeze gets a load of credit for crafting pop hooks that sound as ageless as their discography has been from the beginning.
Kelly Clarkson – Meaning of Life
Kelly Clarkson is taking everything you thought you knew about her and throwing it out of the window. On Meaning of Life, you won't find any of the big pop co-writers that aided her last record, Piece by Piece, but instead more lesser-known talents who let their skills do the talking—not just their names. That said, Clarkson's latest LP is a soulful addition to her catalog as it weaves 90's pop, R&B, and more into a beautifully cohesive package.
Phoebe Ryan – James
Over the past year or two, Phoebe Ryan's been a bubble that has grown more and more by the second, ready to completely burst into mainstream prominence at any given moment. James, the EP, is Ryan's first release since getting her feet wet with chart success following last year's collaboration with The Chainsmokers ("All We Know")—just don't expect the same song done over again. Five tracks in length, Ryan flexes her creativity on the R&B-tinged "Forgetting All About You" and the electric "Be Real."
The Used – The Canyon
For a band that's been around as long as The Used, you'd never think that their most ambitious album to date would come with their seventh. Titled The Canyon, the LP arrives boasting 17 tracks and an 80-minute runtime, showing that there's much more to The Used than catchy rock songs. Emotion runs deep on The Canyon as it references the loss of frontman Bert McCracken's childhood friend, and those themes help keep the album's concept in your head long after the music's left your ears.
Sparks the Rescue – "Misery"
After a while away, pop-rock kings Sparks the Rescue make a triumphant comeback with their brand new song "Misery" off the upcoming When It Thunders EP. Instead of trying to shake things up with their sound (which they have done a fair amount of times throughout their history), the group goes back to basics with a full-fledged powerhouse pop jam, reminding everyone what a treat it is to have them back again. While not sparkly produced, "Misery" is equipped with some seriously catchy guitar lines and a soaring chorus.
Hit the Lights – "Believe In Me"
Hit the Lights are steadily becoming one of the most important bands in pop-punk—a prestige earned after years of quality albums and thinking outside of the box. Now, they might just be starting a new trend in rolling out new music: One-off singles. Their new song "Believe In Me" isn't part of any upcoming record, but the band plans to release a new track every month. The song is aggressive and far from what you'd expect from a Hit the Lights song, but something tells us that future music from this series is only going to get weirder—in the best way, of course.
Pitbull & Fifth Harmony – "Por Favor"
It's a collaboration we didn't know we needed, but boy are we glad that it's finally here. Some of the most charismatic entertainers get together on a hard-hitting Spanglish collab called "Por Favor," which may single-handedly raise the temperature back into the 90's. Pitbull sets the stage for an anthem chorus, and naturally Fifth Harmony deliver to round out the fiery and sensual Latin jam.
Walk the Moon – "Surrender"
Walk the Moon get dreamy on "Surrender," the latest track taken off their upcoming album. Featuring a mellow, 80's pop feel, it almost sounds like The Killers' Brandon Flowers gave Walk the Moon some writing advice—and the result is an ethereal experience that builds into something bigger by the end of its five-minute length.
Bohnes – "Six Feet Under" (Acoustic)
Alex DeLeon sure knows how to write a pop song, no matter which style the track ends up being in. His latest project Bohnes is the perfect combination of everything he's done with previous band The Cab mixed with smoky, synth-laden melodies that pulsate with every beat—that's why the acoustic reimagining of his new single is so breathtaking. The track gets flipped on its head as DeLeon reconstructs the song from beginning to end, but it's the falsetto in the chorus that really steals the show.
Sleeping with Sirens
–
Live & Acoustic from NYC
Whether it's in a live setting or a studio one, Sleeping With Sirens know how to get the job done. Their latest album, Gossip, had the group hitting new heights musically, and hearing how they strip the songs down to barebones helps show the listener everything that's underneath. The three song EP the band releases today is a live and acoustic look at their songs "Legends," "Gossip," and "One Many Army," and the rawness of Kellin Quinn's vocals become more inviting with each and every note.
Other new releases:
MisterWives – "Never Give Up On Me"
Eliza and the Bear – "Hell"
Story of the Year – "Bang Bang"
The Dear Hunter – "The Right Wrong"
Theory of a Deadman – Wake Up Call
Clean Bandit – I Miss You (feat. Julia Michaels)
Prettymuch – "Open Arms"
Yelawolf – "Trial By Fire"
Rachel Platten – Waves
Sam Smith – "Burning"
Selena Gomez & Marshmello – "Wolves"
Ty Dolla $ign – Beach House 3
Pitbull, Fifth Harmony – "Por Favor"
Mansionair – "Astronaut (Something About Your Love)"
Tags:
Bohnes
,
Fifth Harmony
,
Fresh Pressed
,
Hit the Lights
,
Kelly Clarkson
,
new music
,
New Music Friday
,
Phoebe Ryan
,
Pitbull
,
Sleeping With Sirens
,
Sparks The Rescue
,
The Used
,
Walk The Moon
,
Weezer