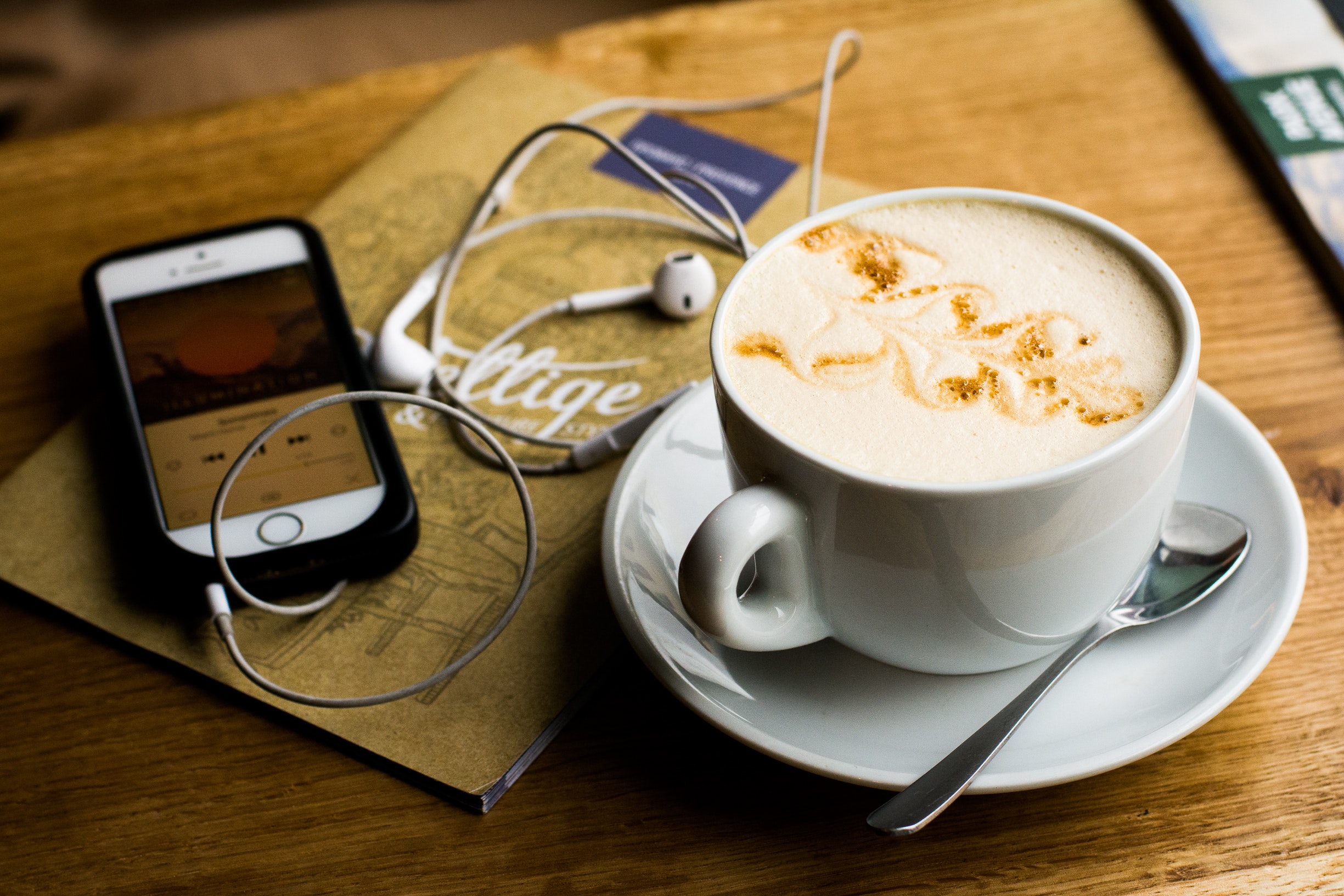 What better way to kick off a weekend than with new music? Fridays are always chock full of the latest songs and albums ready to be the soundtrack to everyone's antics, and here you'll find some of the week's standout releases. Whether you're ready to spin an anticipated song from a favorite artist or just taking a look at what's out there, there's a whole lot of tunes to dive right into. Who knows—maybe you'll find your next obsession.
Tegan and Sara – The Con X: Covers
The Con is not only an important record for pop music, but it's an important record for Tegan and Sara's career. Celebrating its tenth year anniversary, the album helped push the duo over the edge and into mainstream success, and they've since gone on to improve with each album thereafter. Still, The Con is worth remembering, and The Con X: Covers honors its legacy in the finest of ways. Featuring the likes of Chvrches, Sara Bareilles, and Paramore's Hayley Williams, some of the most influential and talented women in music assist in putting their own spin on The Con's songs, and the result will remind you just why the original album is so special.
Maroon 5 – "Whiskey"
It's a waste of time to talk about how Maroon 5 are no longer the same band that released Songs About Jane—well, duh. But through the process of becoming a full-blown pop band, the group's mastered the art of a tailor-made radio anthem. They've also shown they have the ability to call back to their arguable heyday, too. On "Whiskey," the latest track off their Red Pill Blues album, Adam Levine is as vulnerable as we've seen him as the track is one of the most imaginative songs they've ever recorded.

Niall Horan – Flicker
With his debut solo album, Flicker, ex-One Directioner Niall Horan has no problem making a name for himself outside of his boy band, even if his songs are a bit reminiscent of 1D's final years. Sporting a heavy adult contemporary soundscape, Horan blends into the genre effortlessly, providing a solid LP for both new fans and old.
The Dangerous Summer – "Fire"
Out with the old, in with the new—it's a tried and true saying and it seems like the focal point of The Dangerous Summer's hard-to-believe comeback. After a three year hiatus, the band is back in action with a brand new record, but more importantly, a brand new single for the world to devour. Despite the messy breakup, this new-look Dangerous Summer doesn't miss a beat on "Fire," a slow-burn rocker with a punchy chorus. The band releases their self-titled album via Hopeless Records on January 26th.
Liam Payne – "Bedroom Floor"
Liam Payne's found his niche rather quickly, so you've got to give him credit for that whether you like his music or not. Following the club anthem "Strip That Down," Payne heads back to a similar, sexy formula on the aptly-titled "Bedroom Floor." A breezy trop-pop instrumental acts as the backbone before Payne unleashes an addictive falsetto chorus.
Rachel Platten – "Collide"
Whether it's called "Fight Song" or not every song is a fight song for Rachel Platten. Now solidified as a household name in music, each track she's released since her breakout hit has helped prove why she's here to stay. "Collide" crashes down the moment it begins with purposeful piano until Platten breaks out of her comfort zone on what is her most eclectic song to date.
Taylor Swift – "Gorgeous"
It doesn't matter how long Taylor Swift's been in the game, you can always expect surprises when it comes to new music. With her Reputation era, we've already seen pseudo-rapping and Right Said Fred interpolation, so what else could possibly be in store? Turns out "Gorgeous," the record's latest promo track, is actually the most sane sounding thus far. It's got that signature Jack Antonoff production feel, and the lyrics are totally relatable, "Guess I'll just stumble on home to my cats." Same, girl.
Post Malone – "Candy Paint"
Post Malone is on top of the world, especially now after his first number one hit with his recent single, "Rockstar." With a new album looming, new tracks are starting to roll in, and even a couple old ones, too. "Candy Paint" is finally released as a stand-alone single after having only been featured on the The Fate of the Furious soundtrack earlier this year. This re-issue is important because not only does it mean an album is getting closer, but Malone is finally pushing to get this chilled out pop track the recognition it deserves.
Weezer – "Happy Hour"
You can guarantee a party when it comes to new Weezer music, and their Pacific Daydream era has no shortage of feel good tunes. "Happy Hour" sounds exactly like the title would suggest—a heavy beat is present throughout while Rivers bursts into a loud and glimmering chorus.
Kelly Clarkson – "Meaning of Life"
With the title track released from her forthcoming album, Kelly Clarkson shows her record's purpose in only four minutes. Powerhouse, pitch-perfect vocals take precedence while the song is yet another soulful offering from her expansive repertoire—it's a style that Clarkson keeps fresh with every note.
Future & Young Thug – Super Slimey
Did you really think Future was satisfied releasing only two albums this year? The rapper gets together with Young Thug for a collaborative effort titled Super Slimey where each artist fights to outdo the other on every bar. The result is an instant collaborative classic, rivaling Watch The Throne and What A Time To Be Alive for one of the best joint albums in recent memory.
Other new releases:
MGMT – "Little Dark Age"
A Perfect Circle – "The Doomed"
Frank Turner – "There She Is"
Sleater-Kinney – "Here We Come"
Lindsey Stirling – Warmer in the Winter
Kygo – "Kids in Love" (feat. The Night Game)
Nick Jonas – "Home"
Justin Bieber – "Friends" (Remix) (feat. Julia Michaels)
Fifth Harmony – "Can You See"
Ty Dolla $ign – "Don't Judge Me"
Tags:
Fresh Pressed
,
Future
,
Kelly Clarkson
,
Liam Payne
,
Maroon 5
,
new music
,
New Music Friday
,
Niall Horan
,
Post Malone
,
Rachel Platten
,
Taylor Swift
,
Tegan and Sara
,
The Dangerous Summer
,
Weezer
,
Young Thug