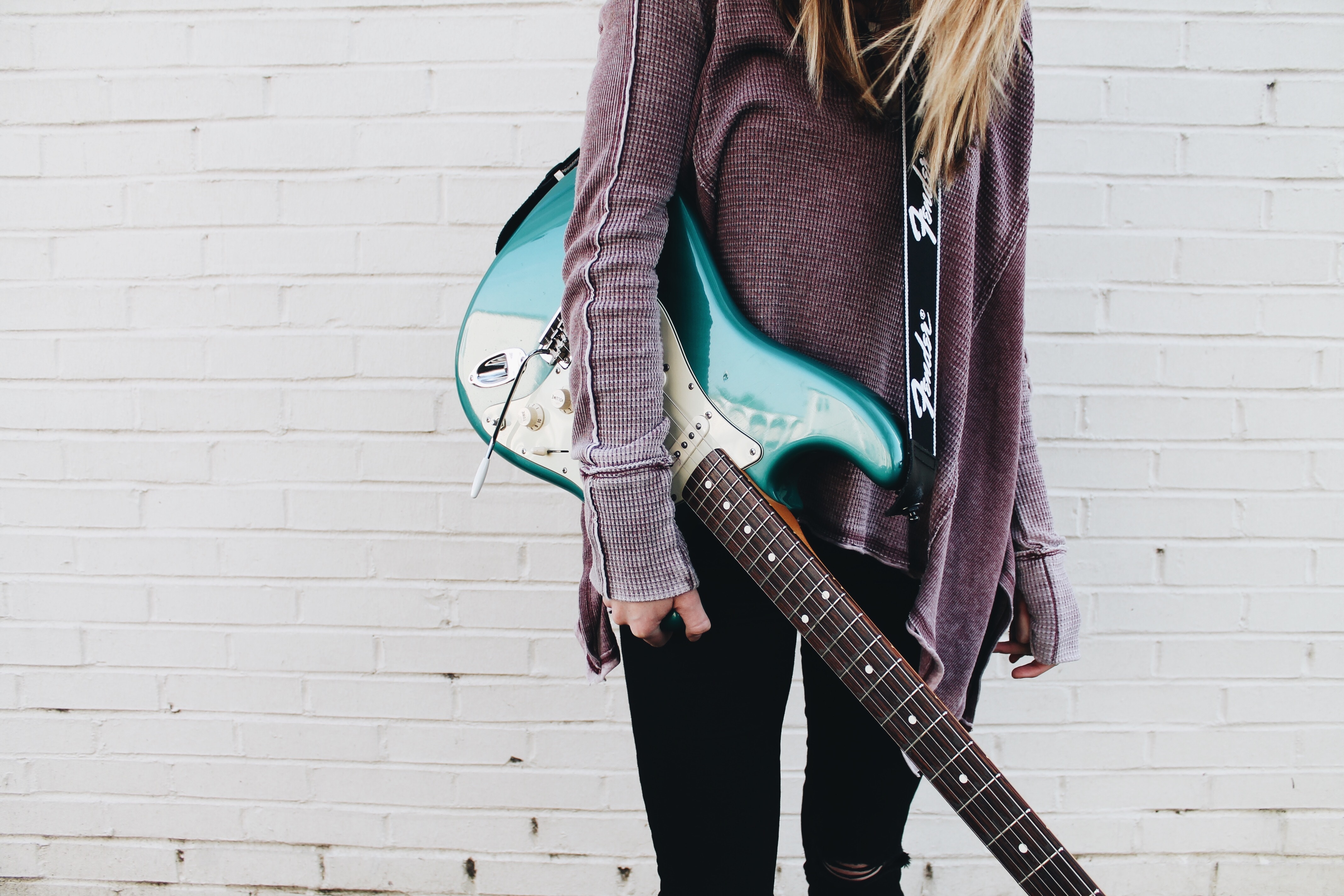 What better way to kick off a weekend than with new music? Fridays are always chock full of the latest songs and albums ready to be the soundtrack to everyone's antics, and here you'll find some of the week's standout releases. Whether you're ready to spin an anticipated song from a favorite artist or just taking a look at what's out there, there's a whole lot of tunes to dive right into. Who knows—maybe you'll find your next obsession.
Bohnes – "702" (Acoustic)
The nation is still recovering from the unfathomable tragedy in Las Vegas last week, where 59 lives were cut short. Having happened at a music event, it's something that hits home to all of us and anyone that's ever viewed concerts as a safe space. Fortunately, music still unites everyone. In honor of his hometown and the lives lost, singer/songwriter Bohnes (Alex DeLeon of The Cab) releases a heart wrenching acoustic tribute song where all proceeds will go to a victims fund. It's one of the best songs DeLeon has ever touched, and the raw emotion that comes across in his voice is something to marvel at.
Pink – Beautiful Trauma
Coming for the crown of Pop Queen, Pink goes straight for the jugular with her first album in five years. Beautiful Trauma is filled with all that Pink is known for—catchy anthems, empowering ballads, and enough surprises to hold your attention, as a cameo from Eminem on "Revenge" is an easy album standout.
Louis Tomlinson – "Just Like You"
It seems like Louis Tomlinson is still searching for his true personality when it comes to solo material, but he's the closest he's ever been on the new song "Just Like You." Sounding like a perfect hybrid of Ed Sheeran and Jon Bellion, Tomlinson weaves his way through fun melodies and instrumentation to craft a whimsical pop song that only gets better with every listen.
Knuckle Puck – Shapeshifter
Knuckle Puck has gone from promising up and comers in the pop-punk genre to juggernauts amongst their peers, and their new album, Shapeshifter, all but confirms that they'll keep that prestige for the foreseeable future. Backed by absolute rippers in tracks like "Gone" and "Double Helix," Shapeshifter is a textbook example of the perfect way to avoid the dreaded sophomore slump.
Daya – "New"
"New" is perhaps the greatest title to kick off Daya's next era. Almost exactly a year since her debut full-length, the gears have been moving non-stop, and she recently inked a major label deal with Interscope Records. With "New" as her first Interscope release, it may be introducing a new side of the singer/songwriter—it's not nearly as playful as her previous material, but the light EDM influences still make it something you can groove to.
The Front Bottoms – Going Grey
Often referred to as "folk-punk," that descriptor barely scratches the surface when it comes to what The Front Bottoms has to offer. After signing with Fueled By Ramen and taking a poppier route on 2015's Back on Top, the same rings true here on Going Grey, but the lyrical cleverness and complex instrumentation separates it from other pop albums by a long shot. The band may be going grey, but their career is just getting started.
Roam – Great Heights & Nosedives
The best part about pop-punk is how great bands rarely go unnoticed. The genre is at an all-time high quality-wise, with Neck Deep, WSTR, and Knuckle Puck ruling playlists—but there's still enough room for Roam to sneak in, too. A five piece band from England, Roam tend to emphasize the "pop" in pop-punk on their new album, Great Heights & Nosedives. With the nostalgic feel of "The Rich Life of a Poor Man," it's easy to see why Roam can succeed with the best of them.
Got7 – 7 for 7
Yet another explosive act emerging from k-pop's takeover, Got7 deliver an impressive seven song collection with 7 for 7. On "You Are," the anthemic chorus is strong enough to imagine it charting in the U.S., while single "Teenager" has that standard k-pop charm that oozes originality and authenticity.
—
Walk the Moon – "Headphones"
Despite clocking in at three minutes in length, Walk the Moon's new song, "Headphones" seems to fly by much quicker—but that's probably its intention. There's never a dull moment on the new What If Nothing track, as crunchy and purposeful guitars give it a grungy, garage-rock feel.
Wu-Tang Clan
– Wu-Tang: The Saga Continues
The legendary hip-hop group Wu-Tang are celebrating 25 years as a collective, and their aptly-titled new album shows there's no signs of slowing down. The Saga Continues is packed with 18 tracks and produced by longtime collaborator Mathematics, and even after all this time in the game, this record still has a way of highlighting their influence and importance in the genre.
Other new releases:
St. Vincent – Masseduction
Cheat Codes – "Feels Great"
AWOLNATION – "Passion"
Nick Murphy (formerly Chet Faker) – "Medication"
Fickle Friends – "Hard To Be Myself"
Courtney Barnett & Kurt Vile – Lotta Sea Lice
Noel Gallagher's High Flying Birds – "Holy Mountain"
Beck – Colors
Black Bear – "Playboy Shit" (feat. Lil Aaron)
Gucci Mane – Mr. Davis
Tom Walker – "Leave a Light On"
Mikky Ekko – "Blood on the Surface"
Alesso, Annita – "Is That For Me"
Kehlani – "Honey"
Tags:
Bohnes
,
Daya
,
Fresh Pressed
,
Got7
,
Knuckle Puck
,
Louis Tomlinson
,
new music
,
New Music Friday
,
Pink
,
Roam
,
The Front Bottoms
,
Walk The Moon
,
Wu Tang Clan