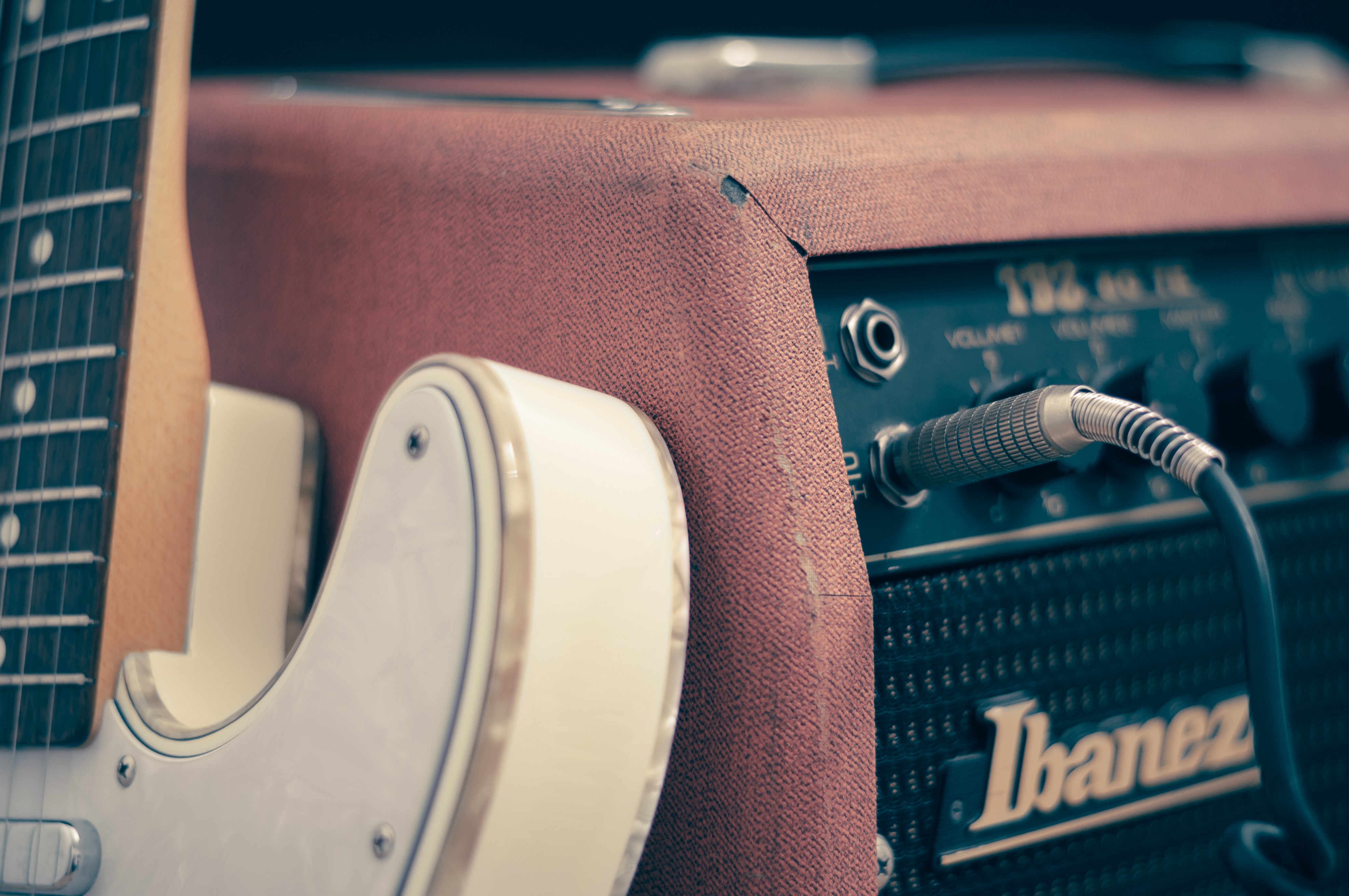 What better way to kick off a weekend than with new music? Fridays are always chock full of the latest songs and albums ready to be the soundtrack to everyone's antics, and here you'll find some of the week's standout releases. Whether you're ready to spin an anticipated song from a favorite artist or just taking a look at what's out there, there's a whole lot of tunes to dive right into. Who knows—maybe you'll find your next obsession.
Lin-Manuel Miranda
– "Almost Like Praying"
To raise money for those affected by the hurricane in Puerto Rico, Hamilton star Lin-Manuel Miranda rounded up various Latin artists to help record a single for charity. "Almost Like Praying" sports an all-star cast featuring Jennifer Lopez, Camila Cabello, Fat Joe, and more, and the song is hardly what you'd expect from a charity track: instead of a somber feel, "Praying" is upbeat, nightclub-ready, and captures the spirit of their culture.
Pick up the song here; all proceeds go to the Hispanic Federation's UNIDOS Disaster Relief Fund.
Pink – "Whatever You Want"
A week after debuting one of her finest bops in her 20 year career, Pink delivers yet again with another promo track from Beautiful Trauma. "Whatever You Want" dramatically brings down the pace, yanking listeners back into her adult-contemporary mom-pop environment that she does so well. Akin to lead single "What About Us," this track is another power-anthem hellbent on making an impact emotionally, and if anyone can make us feel, it's Pink.
Maroon 5 – "Help Me Out"
(with Julia Michaels)
Maroon 5 are placing defibrillators on their new era, and fans couldn't be more grateful. They weren't necessarily at the risk of burning out, but what new music is doing is filling the band with a breath of fresh air to keep them kicking for years to come. Titled Red Pill Blues, the group's new album features the new song "Help Me Out," a collaboration with singer/songwriter Julia Michaels. A funk-pop driven number, Levine never fails at finding ways to keep Maroon 5 fresh.
Gwen Stefani
– You Make It Feel Like Christmas
It's a little too early to see Christmas deck the aisles of nearby department stores, but it's never too early for Christmas music—especially entire new albums from Gwen Stefani. The No Doubt superstar dishes out some holiday October cheer with You Make It Feel Like Christmas, a 12-song record mixing some classics with originals, too. Besides Stefani, Blake Shelton makes an appearance on the title track, which is basically the best present anyone could ever ask for.
Knuckle Puck – "Want Me Around"
We're still catching our breath from the two songs Knuckle Puck dropped from their upcoming album, Shapeshifter, so it's a good thing that their latest track halts the tempo—even if temporarily. "Want Me Around" has the same urgency vocally while not clocking in at breakneck speeds, but the variety that's been proven now with Shapeshifter shows that the band's got more than a few tricks hidden up their sleeve.
The 1975 – "Milk"
The 1975 go full-on tease mode this week with the release of "Milk" as a standalone single. Now, "Milk" definitely isn't new—it was a hidden track at the end of the band's "You" that was released years ago, but now we're spared from having to skip to the end if we only wanted to hear the bonus cut (which is still a great song). More importantly, though, this may mark the beginning of whatever The 1975 has planned for next year's album, Music For Cars.
Sam Smith – "Pray"
Set for release on November 3rd, Sam Smith will be on a mission to prove that he's no victim of the sophomore slump with The Thrill of It All. The 10-track LP boasts some intriguing collaborators like Stargate and Poo Bear, and we're getting to hear one of those types of collabs today. "Pray," the album's closer, is a joint effort from Smith and Timbaland, and you can really hear how Timbaland plants his fingerprints all over the track's DNA to give a Smith song some extra oomph that he's never displayed until now.
Charlie Puth – "How Long"
Charlie Puth went through a big transformation from his last album until now, trading in his singer/songwriter piano-pop tunes for a dancier persona. It's turned out amazingly: "Attention" is one of his biggest songs to date, but his new cut may even surpass it. "How Long," off his upcoming album, Voicenotes, has Puth in the driver's seat of the disco-driven pop genre and pulls it off without a hitch.
New Politics – Lost In Translation
Back with their fourth studio album, New Politics stick to what they're good at on Lost In Translation. "One of Us" is a singalong rock anthem, while the aggressive "CIA" comes off as a more intense Bleachers—a style that's strangely fun. Weezer's Rivers Cuomo makes a guest appearance on "Tell Your Dad"—one of the record's highlights—and the 10-track record as a whole does a lot of good with the half hour or so that it's given.
Weezer – "Weekend Woman"
Colder months be damned: Weezer is going to squeeze out as much sunshine as they can with their upcoming album, Pacific Daydream. Now a few songs into the release, they get better as each one debuts—"Weekend Woman" is by far the strongest yet. There's no grandiose rock feel to this one, but sometimes there's beauty in simplicity. Weezer craft a pitch-perfect pop-rock song that's as dreamy as it is uplifting, and a catchy chorus melody is just the icing on the cake.
Other new releases:
Chase Atlantic – Chase Atlantic
Marilyn Manson – Heaven Upside Down
Bad Suns – "This Was a Home Once"
Ryan Adams – "Back in Your Head" (Tegan and Sara cover)
Liam Gallagher – As You Were
Nothing,nowhere. – "Skully"
Jessie J – "Not My Ex"
Tim McGraw and Faith Hill – "The Rest of Our Life"
Poppy – Poppy.Computer
Rachel Platten – "Perfect For You"
Phoebe Ryan – "James Has Changed"
Lauv – "Easy Love"
Tags:
Charlie Puth
,
Fresh Pressed
,
Gwen Stefani
,
Knuckle Puck
,
Lin-Manuel Miranda
,
Maroon 5
,
new music
,
New Music Friday
,
New Politics
,
Pink
,
Sam Smith
,
The 1975
,
Weezer