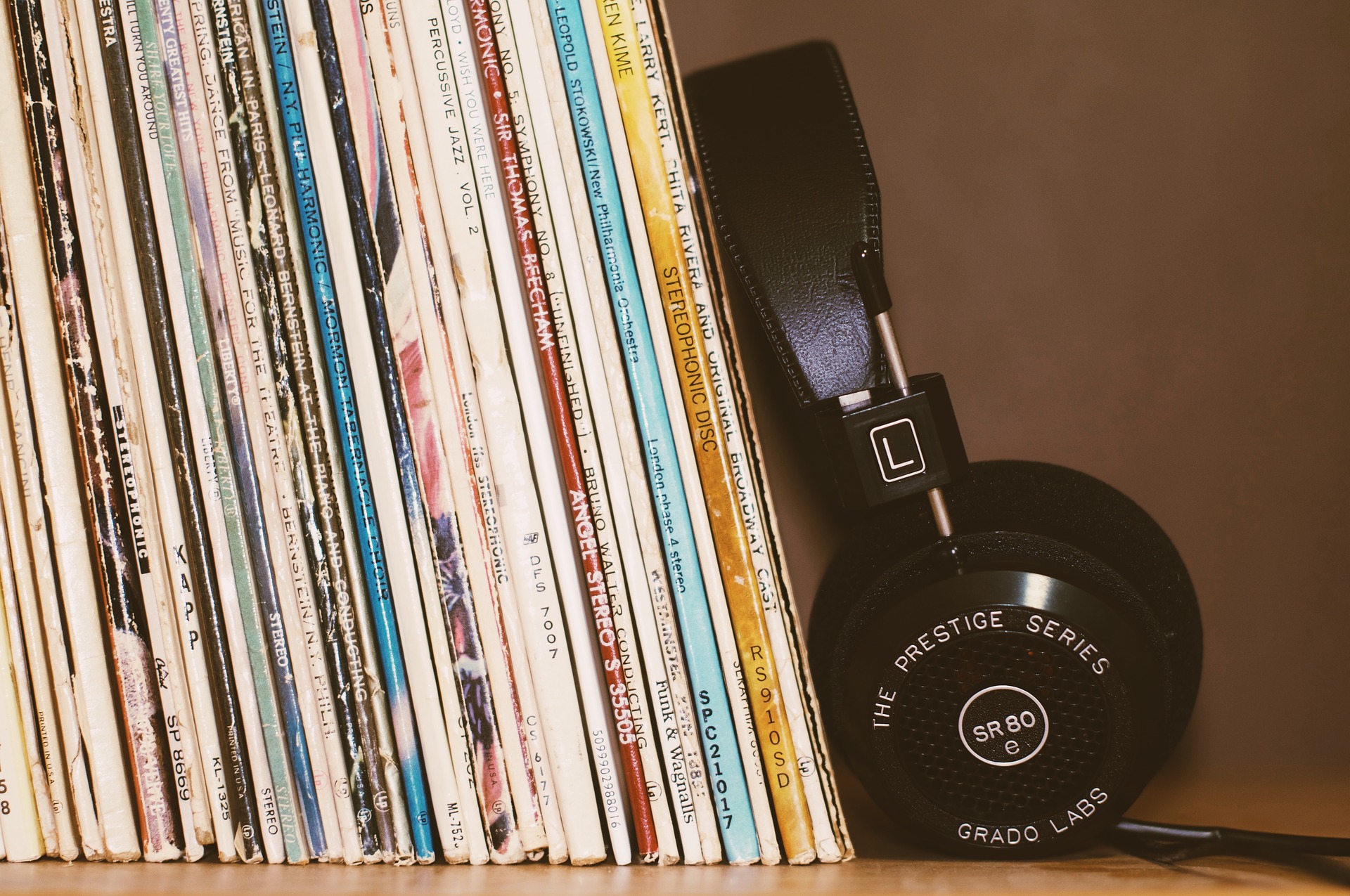 What better way to kick off a weekend than with new music? Fridays are always chock full of the latest songs and albums ready to be the soundtrack to everyone's antics, and here you'll find some of the week's standout releases. Whether you're ready to spin an anticipated song from a favorite artist or just taking a look at what's out there, there's a whole lot of tunes to dive right into. Who knows—maybe you'll find your next obsession.
Taylor Swift – "Look What You Made Me Do"
Taylor Swift Season took a little break, but it's back now in full force. Even though the pop star hasn't released any albums, she certainly never left the spotlight; between penning a Calvin Harris hit and linking up with Zayn for one of her biggest songs yet, she's been hanging around musically—and if you're into drama and snake memes, there's been plenty of that to go around too. The drama is undoubtedly a focal point for her brand new album, Reputation, out on November 10th. With the freshly released lead single, "Look What You Made Me Do," Swift continues down the pop route that made 1989 such a hit, but it's not as happy-go-lucky as "Shake It Off." A clear reference to her feud with Kim Kardashian, the track is dark with a booming dance beat. In the bridge, a spoken word part tells the listener that "the old Taylor" is dead. If this her reincarnation, we're all for it.
Fifth Harmony – Fifth Harmony
Few groups have succeeded after finding themselves in a situation like Fifth Harmony's. Actually, there really hasn't been too many situations like theirs in the first place—having the (arguable) leading lady leave the group at the height of their career? It's not an easy thing to come back from. However, the Camila Cabello-less Fifth Harmony strives on with ease, and their latest self-titled LP is by far the most cohesive work in their catalog. Ten tracks keep it filler-free, while singles "Down" and "Angel" will help play a role rocketing the girls to the top of the charts.
PVRIS – All We Know of Heaven,
All We Need of Hell
A minor release date push back did nothing to hinder the hype for PVRIS' new record, and rightfully so. Originally set for release on August 4th, the band had already debuted a couple of excellent tracks from the effort, showing that any delay made must have been done for good reason. PVRIS ultimately builds on their high points from their debut, White Noise, but also manage to mesh their pop qualities with their dark rock tendencies for one of the more exciting records in the genre this year.
Demi Lovato – "Tell Me You Love Me"
Demi Lovato's foray into a hip-hop driven pop sound has already been met with commercial success—her lead single, "Sorry Not Sorry," is looking to crack the top 20 on the Hot 100, and it could end up turning into her fourth top ten single. In the meantime, she's delivering another firecracker of a tune: "Tell Me You Love Me." The title track off her new album (out September 29th) is another example of Lovato's powerhouse personality; she takes over the track vocally while providing a solid anthem.
The Killers – "Wonderful Wonderful"
It's hard to imagine a band—or any musician for that matter—would turn down songs made with the likes of Stargate, Ryan Tedder, and Jack Antonoff, but The Killers are obviously not like most bands. In an interview with Beats 1, frontman Brandon Flowers says they rejected the songs because they felt they worked better on their own, and their music definitely backs it up. With their new one—and title track off their upcoming album—they keep a steady retro vibe that previously released songs have shown. While not a high-tempo rocker, "Wonderful Wonderful" holds its own with its unpredictability through its five minute length.
The Front Bottoms – "Raining"
The Front Bottoms are the least Fueled By Ramen band that's ever been on Fueled By Ramen—they'll probably never score a number one Billboard hit or sell out Madison Square Garden—but that's also part of their charm. Set to release their second full-length for the label—Going Grey on October 13th—they show that originality is key to success with the first single, "Raining." Folky with a little bit of twang, frontman Brian Sella's unconventional vocals make the song an absolute treat to listen to, and October can't come fast enough.
30 Seconds to Mars – "Walk on Water"
Despite spending most of his time being a movie star, Jared Leto's found a way to squeeze some 30 Seconds to Mars into his busy schedule. The band makes their triumphant return with their new single "Walk on Water" as they gear up for their first album in over four years. The song is full-blown arena rock with a soaring hook, but hits its apex in the second half when a choral chant takes precedence. No matter what Leto has on his plate, he sure knows how to do 30STM justice.
Seaway – "Curse Me Out"
Seaway is a relatively young band, so it's pretty impressive when you hear that their upcoming third full-length, Vacation, is the album that sums up the vision they've always had for themselves. Speaking with Alternative Press, the band talks about how the record is a mash-up of pop-punk and pop, and you can hear it emphatically across the songs released thus far. The latest, "Curse Me Out," is another that rides the pop side heavily—it's got a simplistic but effective chorus with catchy guitar lines galore.
Wu-Tang Clan – "People Say" (feat. Redman)
No word on whether we'll ever get a chance to hear Wu-Tang Clan's Once Upon a Time in Shaolin…—the album that was purchased for a cool $2 million by Pharma-bro Martin Shkreli—but for now, we've got the next best thing. Out of nowhere, the hip-hop collective drops a new single titled "People Say" featuring Redman. Executively produced by member RZA, the track is a welcome addition to anyone's Wu-Tang catalog, but now it's just a matter of whether there'll be more where that came from.
Rod Stewart – "Do Ya Think I'm Sexy"
(feat. DNCE)
In what may be one of the more unlikelier collaborations you'll see all year, pop band DNCE link up with the legendary Rod Stewart for a rework for his 1978 hit, "Do Ya Think I'm Sexy." The song's nature already falls in line with what the Joe Jonas-fronted group does normally, so this isn't too out of left-field. Plus, they manage to liven it up to the point where it doesn't sound dated at all. Could this mark the return of Stewart's chart dominance? Both he and DNCE will be getting together to perform this new version this weekend at the MTV VMA's.
Other new releases:
New Politics – "Color Green"
Avenged Sevenfold – "God Only Knows"
Foo Fighters – "The Sky Is a Neighborhood"
Queens of the Stone Age – "Domesticated Animals" / Villains
Hollywood Undead – "Whatever it Takes"
Beck – "Dear Life"
Charlie Puth – "Attention (David Guetta Remix)"
The Script – "Written in the Scars"
Miguel feat. Travis Scott – "Sky Walker"
Tags:
30 Seconts to Mars
,
Demi Lovato
,
DNCE
,
Fifth Harmony
,
Fresh Pressed
,
new music
,
New Music Friday
,
PVRIS
,
Rod Stewart
,
Seaway
,
Taylor Swift
,
The Front Bottoms
,
The Killers
,
Wu Tang Clan