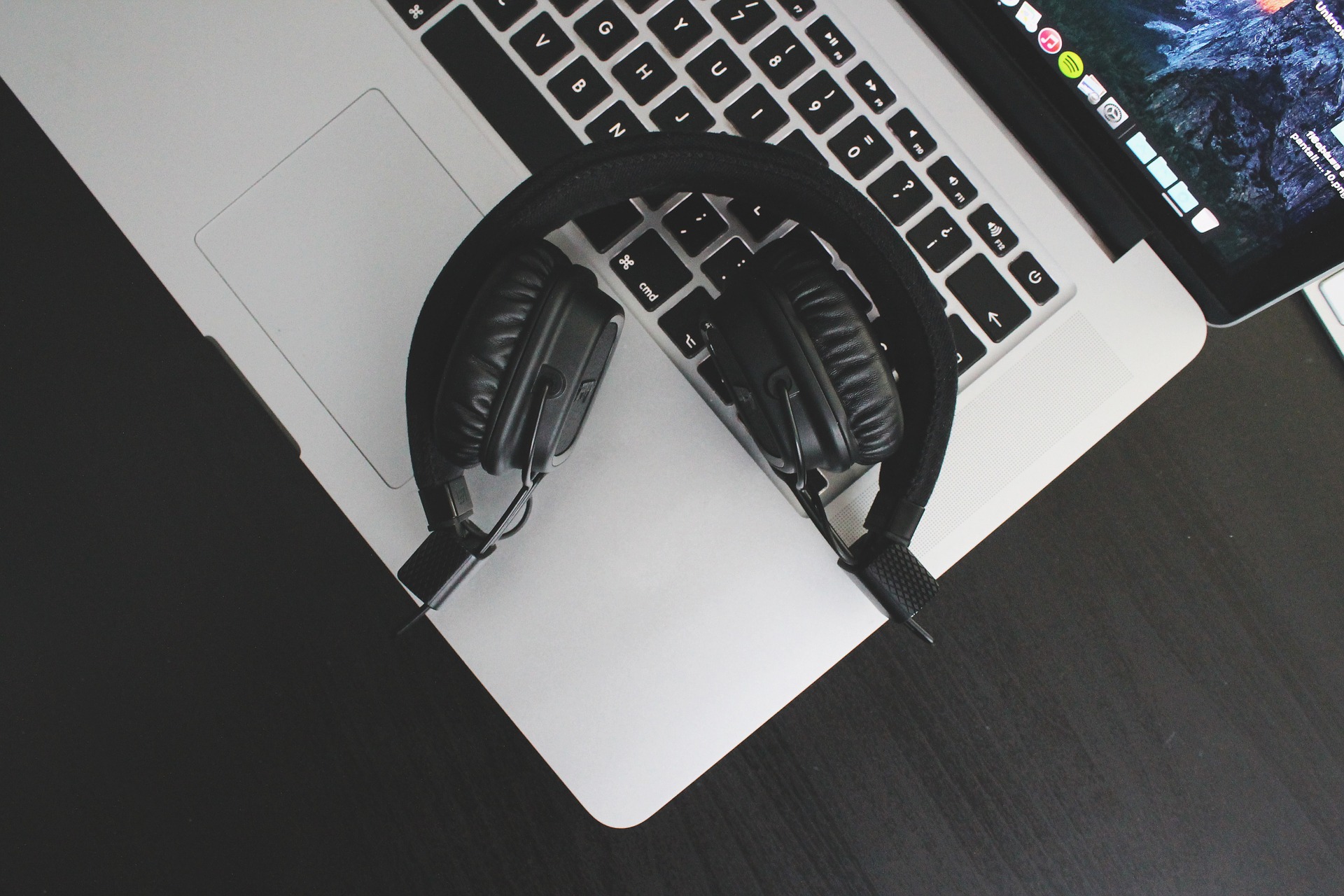 What better way to kick off a weekend than with new music? Fridays are always chock full of the latest songs and albums ready to be the soundtrack to everyone's antics, and here you'll find some of the week's standout releases. Whether you're ready to spin an anticipated song from a favorite artist or just taking a look at what's out there, there's a whole lot of tunes to dive right into. Who knows—maybe you'll find your next obsession.
Brand New – Science Fiction
No, your eyes (and ears) aren't deceiving you: There really is a brand new Brand New album out right at this very moment. After a nearly eight-year long wait, Science Fiction finally arrives via complete surprise—even though a surprise Brand New album also happens to be the most Brand New thing ever. Clocking in at over an hour, the record is a hearty 12 tracks in length as the band makes the wait worth it—"Lit Me Up" is a haunting opener, and the production overall is simply fantastic. We won't spoil too much, but if this really does end up being the final album of their career, it's a hell of a way to go out.
Justin Bieber – "Friends" (with BloodPop)
Summer is starting to wind down, but that won't stop Justin Bieber from attempting to deliver one last parting smash in "Friends." Linking up with rising producer BloodPop (Lady Gaga, Fifth Harmony), the duo craft a club-ready anthem that'll be gunning for the top spot on the Billboard charts. Bieber and BloodPop aren't strangers to one another either: They also collaborated on Bieber's previous number one, "Sorry," so they know a thing or two on how to heat up the dancefloor.
Neck Deep – The Peace and The Panic
Having emerged as one of the best pop-punk bands in the game, Neck Deep up the ante on their new full-length, The Peace and The Panic, easily making it the best work of their career. Instead of recreating what made their debut so great, they fine-tune their songwriting in a way that freshens up the pop-punk formula as we know it. "In Bloom" shows their maturity, while standout "Critical Mistake" is heavy on its pop sensibilities.
Weezer – "Mexican Fender"
"Mexican Fender" unveils a new era for Weezer, but really, it's just more of a continuation of the quality we've seen from the band throughout the years. Featured on their upcoming eleventh full-length album, Pacific Daydream, the lead single is packed with feel-good vibes and a textbook Weezer chorus. It'll be their first LP to drop since 2016's White Album, but somehow new music from them never seems to come too soon.
Rachel Platten – "Broken Glass"
Rachel Platten, queen of inspirational jams, is back with the first single off her forthcoming full-length, and everyone will naturally wonder how "Broken Glass" compares to her breakout hit, "Fight Song." Whether it'll have the same commercial success or not remains to be seen, but the good news is that the song is definitely strong enough to follow suit. Boasting massive vocals and an even bigger, Sia-esque hook, Platten is picking up right where she left off.
Miley Cyrus – "Younger Now"
Miley Cyrus' new material feels like a return-to-form for a genre she's never even fully immersed herself in until now—and perhaps that's the most impressive part about it. Her recent tracks, "Malibu" and "Inspired", were a far cry away from her dance-driven album Bangerz, and while that was solid in its own right, this foray into a country-tinged adult pop sound just suits her for the better. Her latest, the title track from her forthcoming full-length, is a slow-burn, optimistic pop number with a commanding beat behind it. Younger Now is out on September 29th, and Cyrus is batting a perfect 3 for 3 with its songs released thus far.
Ryan Follese – Ryan Follese
For those expecting something new from Hot Chelle Rae, you probably shouldn't hold your breath. The guys are all up to different things, but what Ryan Follese is doing is the most exciting. With his debut solo album, he puts a total Nashville spin on his signature brand of pop that we grew accustomed to during the Hot Chelle days, so fans should have no problem warming up to this one. His vocals sound better than ever and his songs are undeniably catchy—with "Summer Like You," Follese is sure to become one of the next big things in country music.
Converge – "Under Duress"
Converge return with a bang on "Under Duress," the first taste we get from The Dusk In Us, the band's first record in five years. Out on November 3rd, the single gives us a decent idea of what to expect from the record. Breakneck riffs wreak havoc throughout, while vocalist Jacob Bannon has no problem one-upping their intensity. Like 2012's All We Love We Leave Behind, "Under Duress" grabs a hold and refuses to let go.
Other new releases:
LCD Soundsystem – "Tonite"
Echosmith – "Future Me"
We the Kings – "Check Yes Juliet (10th Anniversary Edition)"
Julien Baker – "Appointments"
Sammy Adams – "Shining"
Tags:
BloodPop
,
Brand New
,
Converge
,
Justin Bieber
,
Miley Cyrus
,
Neck Deep
,
new music
,
New Music Friday
,
Rachel Platten
,
Ryan Follese
,
Weezer