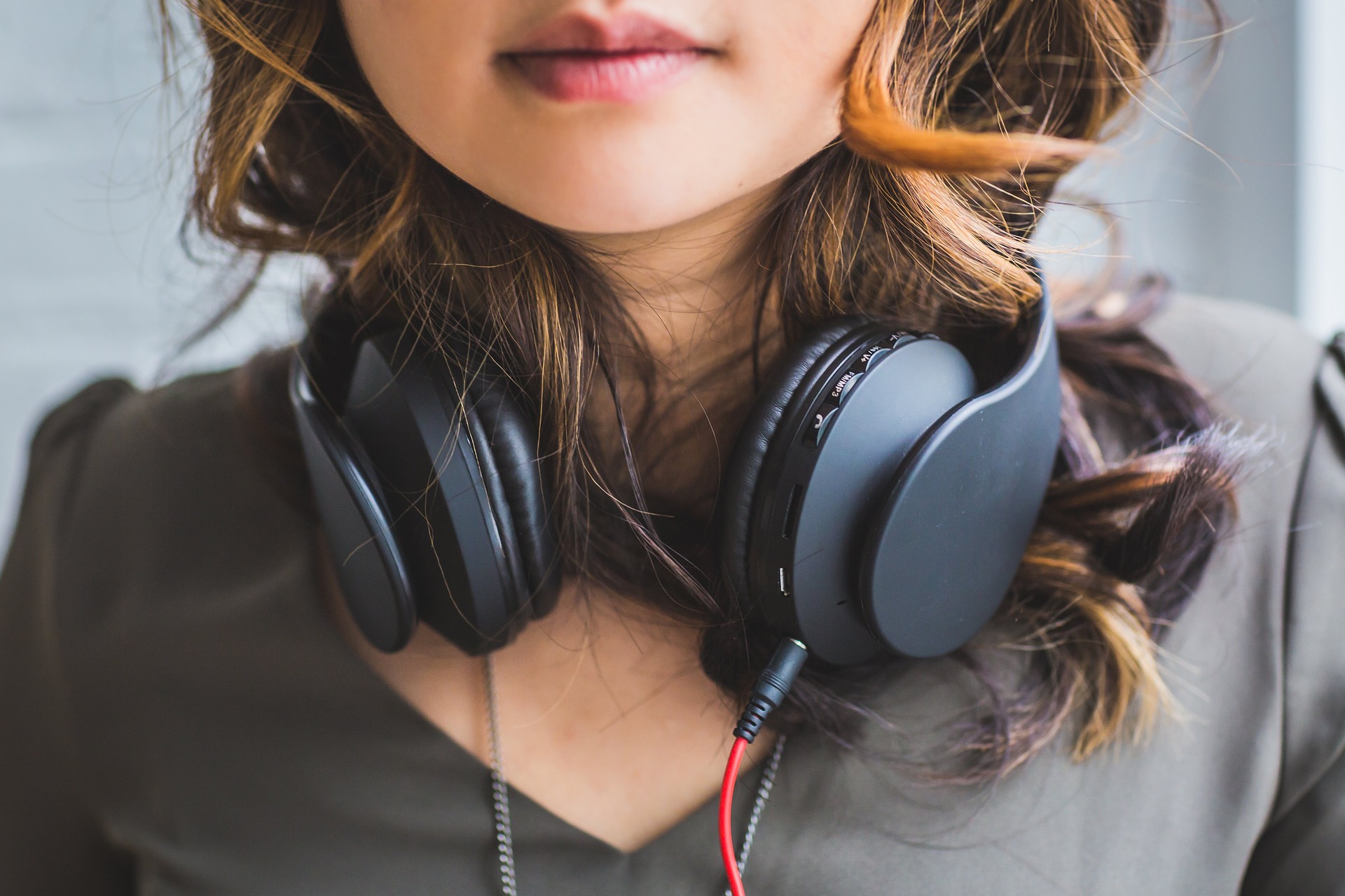 What better way to kick off a weekend than with new music? Fridays are always chock full of the latest songs and albums ready to be the soundtrack to everyone's antics, and here you'll find some of the week's standout releases. Whether you're ready to spin an anticipated song from a favorite artist or just taking a look at what's out there, there's a whole lot of tunes to dive right into. Who knows—maybe you'll find your next obsession.
Seaway – "Something Wonderful"
This Canadian quintet is dishing out something wonderful for their next track, assuring that their upcoming album needs to be a record that you keep an eye (or an ear) on. "Something Wonderful" is feel-good pop-punk at its finest, giving off a vibe best comparable to a breezier Four Year Strong. The track is taken off the new full-length, Vacation, out on September 15th via Pure Noise Records.
Smallpools – The Science of Letting Go
Smallpools has always managed to take their brand of top-tier indie-pop to a level unmatched by their peers, and they're keeping it up with their latest release, The Science of Letting Go. Coming in hot at five songs in length, it obviously isn't the longest effort, but it makes due with the time that it has. Lead single "Million Bucks" holds qualities from their last LP, LOVETAP!, but it's easy to hear the subtle sonic shifts that coincide with their growth as a band.
New Politics – "CIA"
Lost In Translation is the name of the next chapter of New Politics, and they're premiering another taste from it in the new song, "CIA." After debuting their catchy "One of Us" back in June, the band drops something a little more anthemic in nature, channeling their inner-Bleachers with a frantic chorus and toned-down verses. The rollercoaster dynamics make for a heart-pumping live staple and a track that'll be a sure-fire hit on tour.
PVRIS – "Winter"
Winter is coming, and it's all thanks to PVRIS. Hard to resist Game of Thrones references aside, the band keeps providing solid tunes off their upcoming full-length—one that was sadly pushed back a couple of weeks til August 25th. However, it's not the worst thing in the world; with "Winter," PVRIS arguably unleashes the record's best track yet—a dark and brooding number with slight electro elements—making sure they can light a fire no matter what the weather is outside.
Megan & Liz – "Habit"
Over the past couple of years, country-pop sister-duo Megan & Liz have gone back and forth between letting out the pop star and the country star in their music. Luckily for us, they're pretty much the master at both genres, and the sweet spot is when they fuse both with an effortless style. On "Habit," they do just that. A powerful but minimalistic chorus takes precedence here for a cut that would even make Taylor Swift a little bit jealous.
Camila Cabello – "OMG" (feat. Quavo)
/ "Havana" (feat. Young Thug)
If there were any questions about whether Camila Cabello could hold her own as a solo artist, they've been answered with the songs she's released. "Crying in the Club" may not have been the most original, but this new batch of tunes out today help shape her into a final form that screams confidence. "OMG" features Migos' Quavo—this year's breakout master-of-features—and sports a trap-esque sound while the Pharrell-produced "Havana" enlists Young Thug to add his flair. If "OMG" is the club anthem, "Havana" is what's played when the lights go down.
The Wonder Years – "There, There"
Try not to freak out, but The Wonder Years are coming back with a vengeance with not only a new album, but an acoustic EP too. The EP is up first; out later next month, the seven-song acoustic collection titled Burst & Decay will feature fan favorites such as "Cardinals" and "Dismantling Summer," but for now, we're getting a dose of the stripped-down "There, There." It's a beautiful redefinition and manages to capture the emotion that the original track had on The Greatest Generation; so you can bet that the rest of the EP will follow suit. No concrete info on when another full-length is coming but The Wonder Years aren't usually a band to disappoint, are they?
G-Eazy – "Just Friends"
In anticipation of his upcoming album, The Beautiful and The Damned, G-Eazy went ahead and dropped four new songs to hold fans over. Talk about hype, huh? Of the batch, "Just Friends" is easily a standout—the built-for-radio tune has a hook sung by artist Phem and proves that G-Eazy still has a knack for penning a mainstream hit—but harder songs like "Nothing Wrong" still have a lot to say. Chances are, none of these songs will actually be included on the record upon its release this fall, but if it comes anywhere close to the quality of these fresh tracks, we'll have a lot to be excited for.
Kesha – "Hymn"
It makes sense that Kesha's new album is called Rainbow, because the songs we've heard thus far are about as different from one another as the colors you'd find in a rainbow. Whether it's the emotional power-ballad in "Praying" or the upbeat "Learn To Let Go," it seems like there will be something for everyone here. New track "Hymn" looks like it's for the outsiders, according to Kesha, the song is for anyone who feels like they are "not understood by the world." The atmospheric, laid-back vibe of it makes for a recipe that can be appreciated by anyone—Kesha fan or not.
American Authors – "I Wanna Go Out"
American Authors are starting the weekend off right with a new track all about going out. True to its name, it's got a tone to it that'll make it hard to keep it off of a playlist—the song is far more dance-driven than something like their "Best Day of My Life" hit (or anything off last year's record What We Live For), but it's a sound that suits them with ease.
Other new releases:
Mystery Skulls – One of Us
Everything Everything – "Desire"
Captain Cuts – "Cocaina"
Bebe Rexha – "That's It"
Rae Sremmurd – "Perplexing Pegasus"
Tags:
American Authors
,
Camila CabelloG-Eazy
,
Fresh Pressed
,
Kesha
,
Megan & Liz
,
new music
,
New Music Friday
,
New Politics
,
PVRIS
,
Seaway
,
Smallpools
,
The Wonder Years
,
TWY