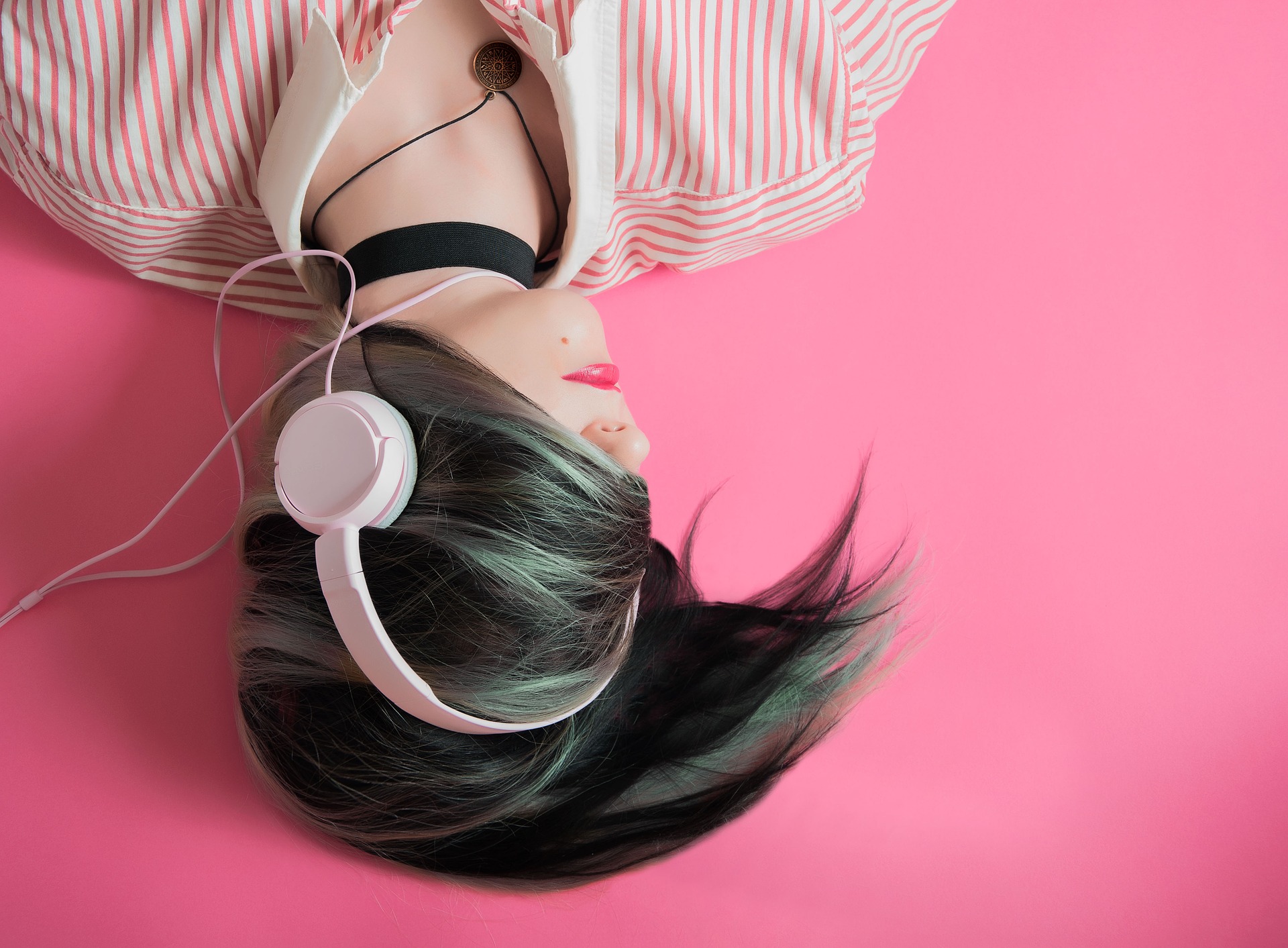 What better way to kick off a weekend than with new music? Fridays are always chock full of the latest songs and albums ready to be the soundtrack to everyone's antics, and here you'll find some of the week's standout releases. Whether you're ready to spin an anticipated song from a favorite artist or just taking a look at what's out there, there's a whole lot of tunes to dive right into. Who knows—maybe you'll find your next obsession.
Kesha – "Learn to Let Go"
It's safe to say that Kesha's upcoming album, Rainbow, is more than just a record. It's a statement for the pop artist, and she's definitely going through a full-on rebirth. "Learn to Let Go," according to her, has acted as a mantra over the past few years as she refuses to let her past define her. As the track screams optimism, it's impossible to ignore how strong of a pre-chorus and chorus it has.
Macklemore – "Marmalade" (feat. Lil Yachty)
If you're singing along to D.R.A.M.'s hit, "Broccoli," while listening to Macklemore's new and most likely future hit "Marmalade," we don't blame you. For his latest solo offering, Macklemore is going full-on bubblegum rap on the feel-good single, and bubblegum veteran Lil Yachty is here to help make the song flourish to its highest potential. Then again, you can't have a song like this without Yachty in the first place. His verse shines, and the track joins "Broccoli," Kyle's "iSpy," and T-Pain's "Dan Bilzerian" as a pop-heavy trap number that'll stay in your head for ages.
Charli XCX – "Boys"
Charli XCX is redefining what it means to be a pop star. She moves stealthily, but when she hits, she hits it big. Her latest single, "Boys," is an instant classic, and its music video even more so. Considering she didn't have much of a hand in penning the tune, she made it a point to self-direct the video clip, and to say it's legendary would be an understatement. Featuring an all-star ensemble of … you guessed it—boys—you'll notice some familiar faces such as Panic! At The Disco's Brendon Urie and Bleachers' Jack Antonoff.
—
Passion Pit – Tremendous Sea of Love
The official release of Passion Pit's latest full-length, Tremendous Sea of Love, is bittersweet, considering frontman Michael Angelakos just recently announced that he would be putting his band on hold to focus on mental health. Originally debuting in separate tracks on YouTube, Love now comes in a form easily suitable for on-the-go listening, but really, it's one of those records you need to sit back and experience with some headphones. While it's uncertain what the future may hold for Passion Pit, we can only hope Angelakos finds happiness in whatever endeavor he takes on.
FRND – In Your Dreams EP
The Friday Night Boys broke up far too soon, but ex-frontman Andrew Goldstein has done a decent job at keeping busy. Since their disbandment, he's gone on to write for some little known artists like Celine Dion and Fifth Harmony, and naturally, he's nabbed a couple of platinum plaques along the way, too. With his new project FRND, he's finally getting back behind the mic where he belongs, and the result is great. This 6-song EP is catchy as all get out, fusing together Goldstein's pop writing prowess with a more electronic feel.
A Summer High – Pretty Little Liar EP
There's nothing better than hearing a band for the first time and instantly sensing that they've just "got" it. Whether it's the vocals, musicianship, writing, or hooks, it's fun to know that you're witnessing a group with a ton of potential ready to turn it up a notch. For A Summer High, this pop-punk act already sound like seasoned alums with their debut EP, Pretty Little Liar. It's chock full of summertime riffs, and one listen to "Done With It" will prove that they're the real deal.
Listen to our premiere of the full EP here!
—
The Killers – "Run for Cover"
The latest offering from The Killers' new album, Wonderful Wonderful, comes in the form of "Run for Cover"—a song that sounds like it references the political insanity that's been encompassing the country as of late. Lyrical content aside, it's probably one of the best and most energetic Killers tracks in years. Similar to the previously released, "The Man," this new one also has a strong 80's vibe too, but this time with a little more bite to its bark.
Future – "You Da Baddest" (feat. Nicki Minaj)
Never one to miss out on padding those streaming numbers, Future adds yet another new song to his HNDRXX record with "You Da Baddest," bringing the total track listing up to a rousing 19. Featuring Nicki Minaj, the song fits the vibe of HNDRXX effortlessly, so you can't blame him for tacking it onto the record. While it's not the strongest pop-centric song he's made, Nicki's verse is solid and it definitely does enough to keep the fans happy.
Knuckle Puck – "Gone"
Knuckle Puck come out guns blazing on their new single, "Gone"—the first taste we're getting from their sophomore record, Shapeshifter, out on October 13th. It'll be a long wait, but if the new song is anything to go by, it's going to be well worth it. Unlike anything we've heard from the band before, "Gone" shows a complete improvement in the pop-punk group in all aspects. Leaving it on repeat will be an essential practice for those who plan to watch the minutes tick by til release day.
Coast Modern – Coast Modern
For how big of a sound Coast Modern has, it's a little hard to believe that the Los Angeles-based indie pop act is only a two man show. What you get on their self-titled debut album are 18 bonafide beach jams, but their sound is far more intricate than their genre would suggest. Highlighted by single "Dive" and standout "Run It Up," the songs end up sounding like the lovechild of Weezer and Twenty One Pilots, and it ends up working out perfectly. If you like what you hear, you can check them out as they hit the road this fall to see what else is up their sleeves or tune in to idobi Radio tonight at 7 PM ET to hear the album in full.
Other new releases:
Arcade Fire – Everything Now
August Burns Red – "Invisible Enemy"
Manchester Orchestra – A Black Mile to the Surface
Skrillex – "Would You Ever ft. Pooh Bear"
BØRNS – "Faded Heart"
Coast Modern – Coast Modern
Joywave – "Little Lies You're Told"
Cheat Codes, Nicky Romero – "Sober"
Passenger – The Boy Who Cried Wolf
Tags:
A Summer High
,
Charli XCX
,
Fresh Pressed
,
FRND
,
Future
,
Kesha
,
Knuckle Puck
,
Macklemore
,
new music
,
New Music Friday
,
Passion Pit
,
The Killers