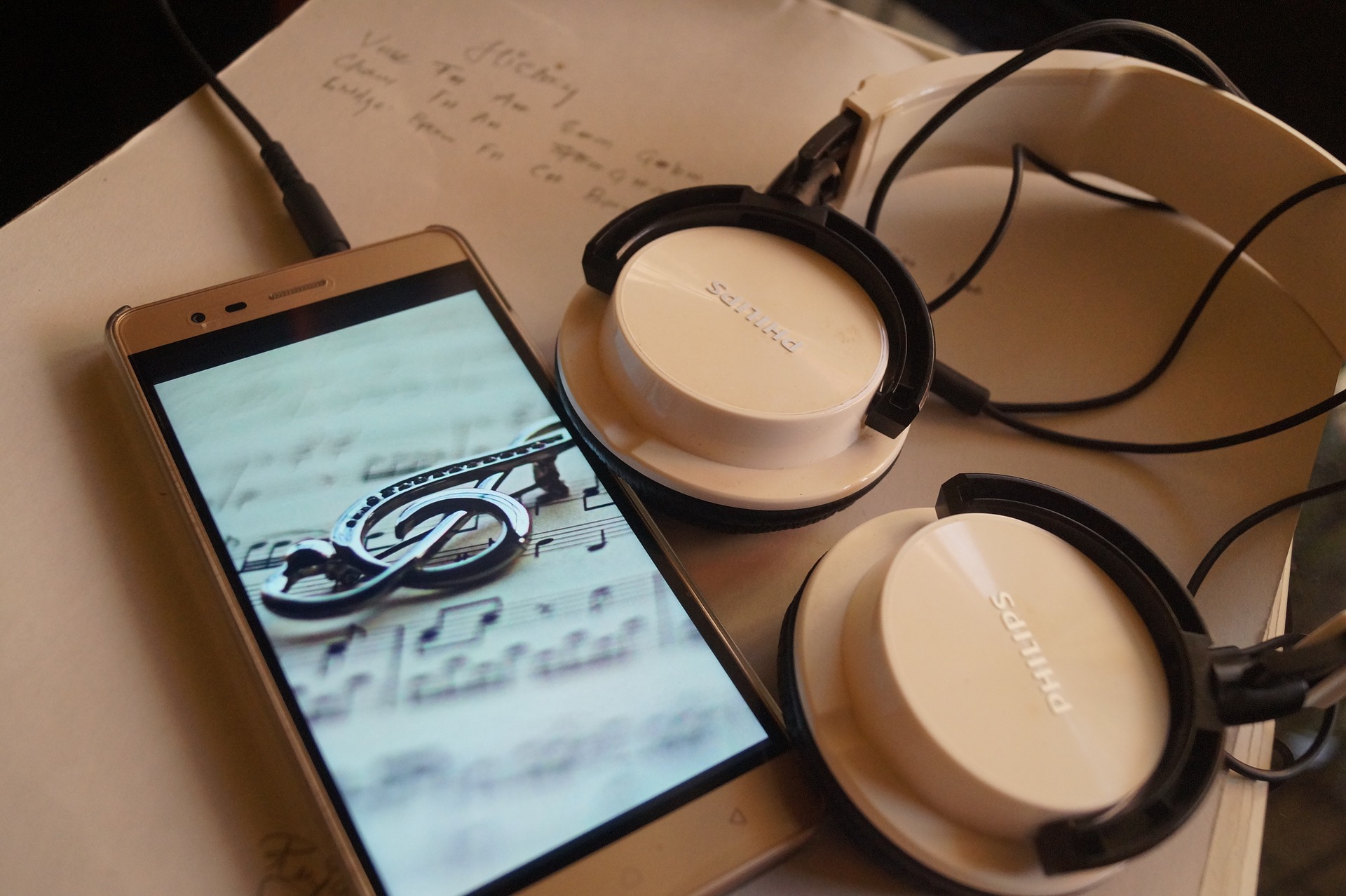 What better way to kick off a weekend than with new music? Fridays are always chock full of the latest songs and albums ready to be the soundtrack to everyone's antics, and here you'll find some of the week's standout releases. Whether you're ready to spin an anticipated song from a favorite artist or just taking a look at what's out there, there's a whole lot of tunes to dive right into. Who knows—maybe you'll find your next obsession.
—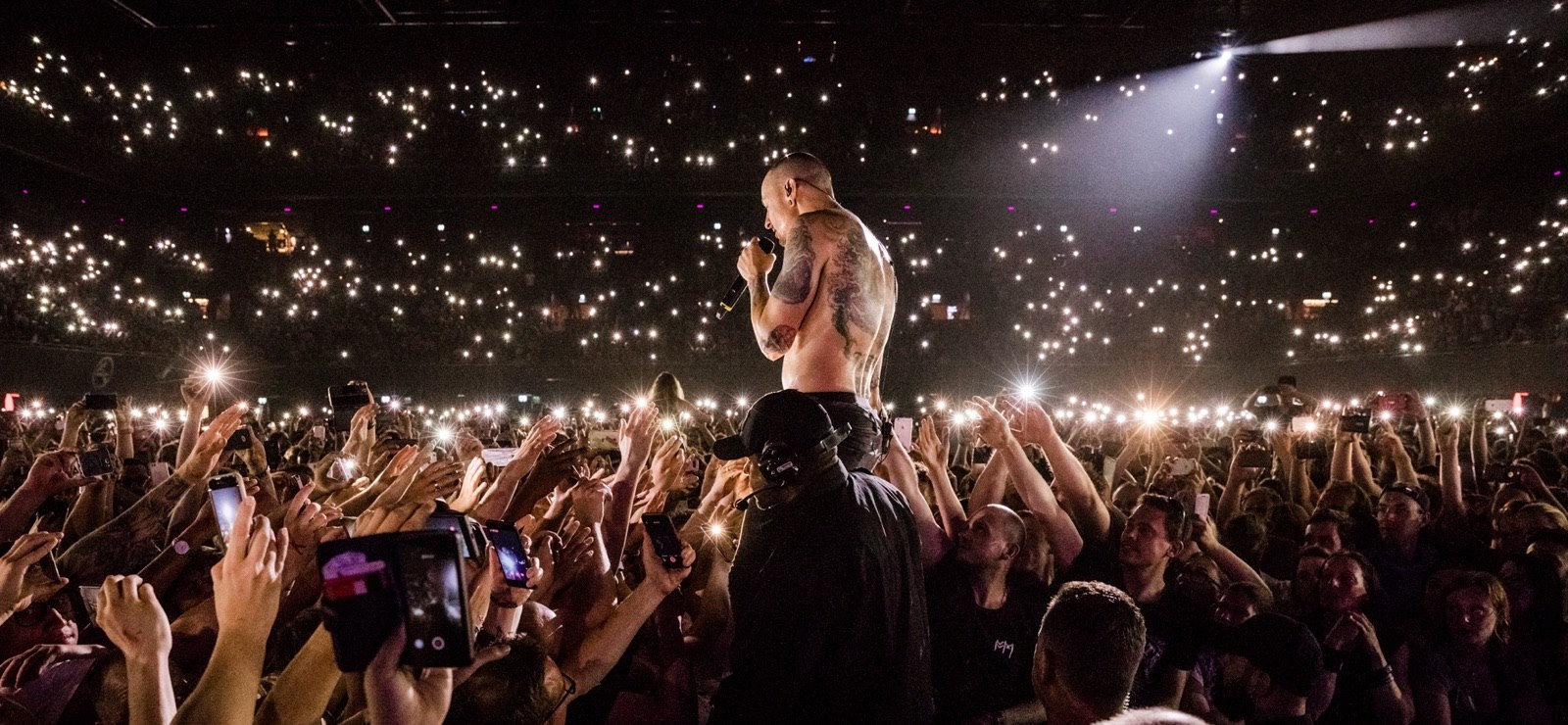 Another Goodbye We Weren't Ready to Say
The music world is heavy hearted following the untimely death of Linkin Park frontman Chester Bennington, who passed away at age 41 after a battle with depression. What Bennington accomplished with Linkin Park throughout his career was nothing short of remarkable—his songs were powerful and his voice even more so. Though the band released one of their best records yet in One More Light earlier this year, it's impossible not to revisit their classics like Hybrid Theory and Meteora. Those records singlehandedly flipped rock music on its head, and Bennington will always be remembered as an artist who helped pioneer the genre for the better.
—
Goldfinger – The Knife
John Feldmann has become a breath of fresh air in pop-punk by lending his songwriting expertise to a myriad of bands over the years—All Time Low, 5 Seconds of Summer, and Blink-182 are just some of the many that he's taken to new heights. Now, he's taking his some time for himself with his own project: A new Goldfinger album that is long overdue. On The Knife, the Feldmann-fronted punk band delivers one of their best records yet with "Am I Deaf" and "See You Around" leading the pack as the instant standouts, and it even incorporates some elements from Blink's California.
EXO – The War
There's no question that K-pop is quickly becoming a juggernaut in the music world, especially in the U.S. Between the annual KCON convention in New Jersey and sold out U.S. shows from the genre's hottest groups across the world,K-pop is here to stay—especially if EXO keep up their quality tunes. Their fourth LP, The War, has already broken K-pop iTunes records, and it's for good reason. Lead single "Ko Ko Bop" blends the line between standard K-pop and contemporary pop on the mainstream Top 40, so don't be surprised when you hear some EXO spun on a radio near you soon.
Louis Tomlinson – "Back To You"
More than a year and a half since One Direction went on their hiatus, each member finally has their very own solo single out in the wild. For Louis Tomlinson it's a little trickier since his first solo venture "Just Hold On" was billed as more of a Steve Aoki song. His proper debut, "Back To You," is much more of an accurate depiction of his solo career going forward, and it's shaping up excellently. Featuring pop star Bebe Rexha, the two combine effortlessly on this summery jam that'll ramp up the anticipation for an inevitable Tomlinson solo album—one that's hopefully on the horizon.
Lana Del Rey – Lust for Life
Lana Del Rey's latest offering is a massive one and, luckily, she has a lot to say on it. Lust for Life gives fans 16 songs and clocks in at well over an hour as she weaves her way in and out of pristine pop production with a melodic flair. Though the collection is expansive, it doesn't overstay its welcome; the title track and collaboration with The Weeknd is a slow-burn ballad while "Summer Bummer" brings her dream-pop back down to earth with something a little more uptempo.
Nine Inch Nails – Add Violence
Add Violence, the latest EP from Nine Inch Nails, arrives a week after the band announced it—because that's just kinda how they do things. That also describes the music, because the songs tend to shapeshift between synth-laden tracks and ones that are more on the rockier side. It seems as though Trent Reznor can drum up anything and call it a NIN song these days, but it always ends up being a recipe for success. If you like what you hear on Add Violence, you're in luck; the EP is only the second of three, that the group plans to release in the future, so there's going to be more where that came from soon.
Between You & Me – "Overthinking"
Some may refer to familiarity in music as formulaic, but there's times when a band can channel another's sound and add something new into the mix to turn it into a whole different beast. Australian pop-punk act Between You & Me haven't been around too long, but their debut EP, Paper Thin, showed promise. Now, after signing with Hopeless Records, they've turned everything up a notch for their new single, "Overthinking." The high-octane number has some influences of State Champs, Neck Deep, and Save Your Breath, but the smart vocal melodies make them stand out as their own entity, and they'll definitely be worth keeping an eye on in the future.
Tyler, The Creator – Flower Boy
Tyler, The Creator was known as a musician who would capitalize on shock value, releasing songs laced in slurs and themes of homophobia. Whatever Tyler's talents were as a producer and songwriter—and the talent was incredibly evident there—it was masked by these shortcomings. On Flower Boy, Tyler, The Creator all but ditches the tough guy persona with tracks that explore his softer side and tap into earlier old-school hip-hop influences. It's refreshing to say the least, and it feels like it's phase two of what is already an illustrious career for him.
The All-American Rejects – "Hands Down"
In honor of their ongoing summer tour, The All-American Rejects and Dashboard Confessional are taking a stab at covering each other's hits, and the result is interesting to say the least. While Dashboard takes an ethereal, atmospheric approach to Rejects' "Move Along," Tyson Ritter and the gang go a little crazy on Chris Carrabba's smash, "Hands Down." Rejects' version is practically unrecognizable with its experimental nature, but you have to give them credit for going against the grain and trying something new.
Other new releases:
Smallpools – "Passenger Side"
Chase Atlantic – Part Three
X Ambassadors – "Ahead of Myself"
Nothing But Thieves – "Sorry"
Foster the People – Sacred Hearts Club
The War On Drugs – "Strangest Thing"
Everything Everything – "A Fever Dream"
Grizzly Bear – "Neighbors"
Slotface – "Pitted"
Kevin Gates – "No Love"
Steve Aoki – Kolony
Billie Eilish – "Copycat"
Romeo Santos – Golden
Aminé – Wedding Crashers Feat. Offset
KREAM, Clara Mae – "Drowning"
Damian Marley – Stony Hill
Tags:
AAR
,
Between You & Me
,
EXO
,
Fresh Pressed
,
Goldfinger
,
lana del rey
,
Linkin Park
,
Louis Tomlinson
,
new music
,
New Music Friday
,
NIN
,
Nine Inch Nails
,
The All-American Rejects
,
Tyler The Creator