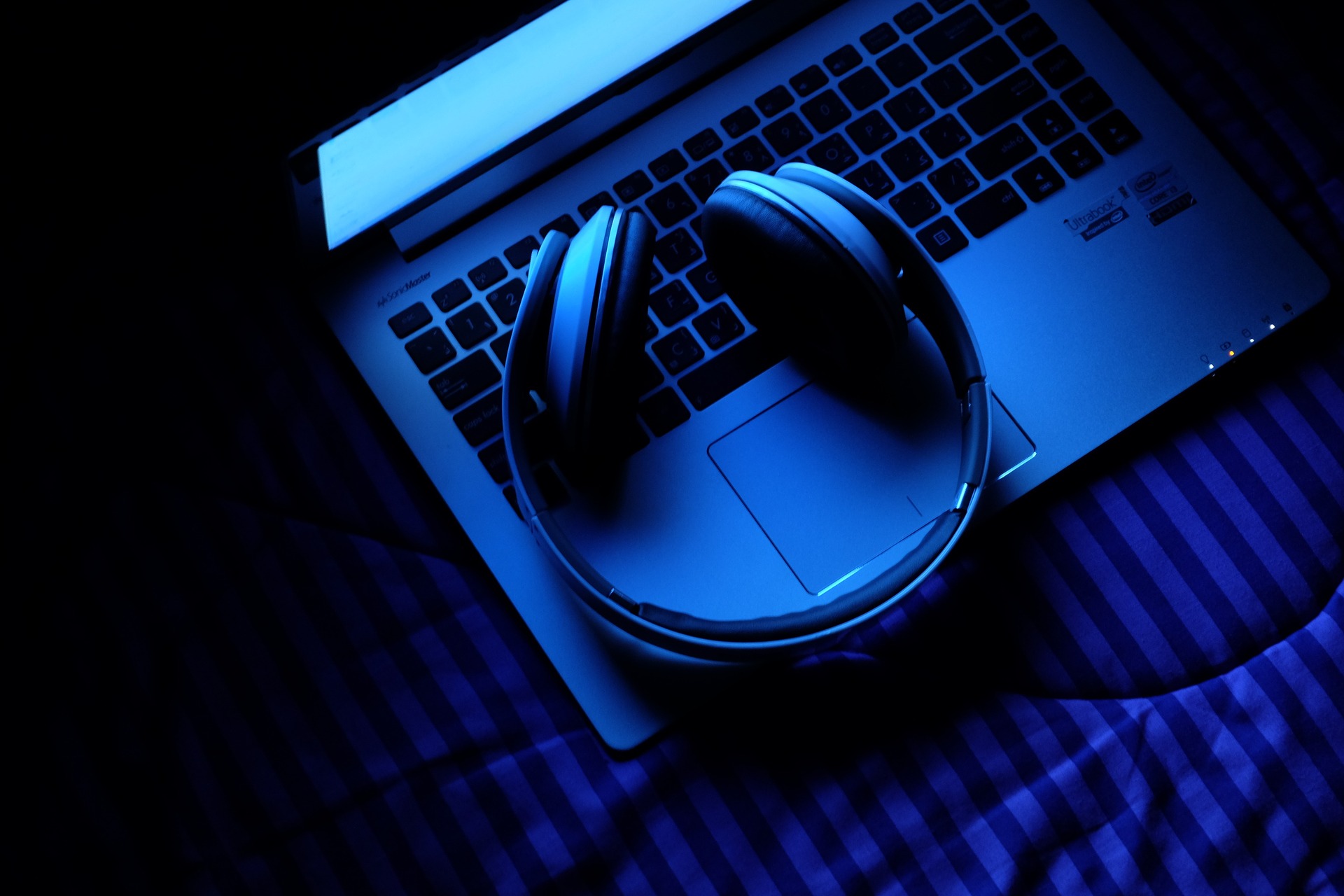 What better way to kick off a weekend than with new music? Fridays are always chock full of the latest songs and albums ready to be the soundtrack to everyone's antics, and here you'll find some of the week's standout releases. Whether you're ready to spin an anticipated song from a favorite artist or just taking a look at what's out there, there's a whole lot of tunes to dive right into. Who knows—maybe you'll find your next obsession.
Imagine Dragons – Evolve
Las Vegas-based rockers Imagine Dragons have been cooking up arena anthems ever since they were playing in small clubs. With their third full-length, Evolve, it's got all the qualities it needs to sell out those arenas night after night. Evolve finds the band somewhere in between their signature rock flare and a more radio-pop direction, but the pop seems to take precedence. It's not a bad thing though; the result is by far their best work yet.
DJ Khaled – Grateful
Despite the constant meme-ery that surrounds DJ Khaled day in and day out, he's one of the most legit forces in mainstream music. His new record, Grateful, personifies his larger than life character, because the 20+ songs on it are behemoths in their own right. Between his number one "I'm The One" powerhouse, "Don't Quit", a club jam featuring Calvin Harris and Travis Scott, and the Chance The Rapper-assisted "I Love You So Much," us listeners have a whole lot to be grateful for, too.
Owl City – "Waving Through A Window"
Dear Evan Hansen has taken the Broadway world by storm, and their recent domination at the Tony's won't make nabbing tickets any easier. While you wait around 'til you get picked for a ticket lottery, you can check out Owl City's reimagining of the musical's massive number, "Waving Through A Window." Adam Young's songs have always been geared to speak to the outsiders, so it makes perfect sense he'd take on this cover—he applies his textbook Owl City electro touch and somehow manages to make the song even more theatrical than the original.
Fall Out Boy – "Champion"
Fall Out Boy aren't making pop-punk anymore, but their latest sound has them taking over balls-to-the-wall rock just like they took over pop-punk—so, it's business as usual. After debuting the wacky "Young and Menace" a few months back, Fall Out Boy are back with their latest cut from their new record Mania titled "Champion." There's nothing about this song that's shrouded in mystery, it's about as straightforward as it comes, as it harkens back to the days when "Immortals" and "Centuries" ruled the charts. "Champion" could be next, or at the very least, the soundtrack to a million ESPN highlight reels.
We the Kings – "Ally"
While June, and Pride month, may be coming to an end in a week, music helps make sure the point of Pride lives on through the rest of the year, too. We the Kings premiered a brand new song called "Ally" to show their support for the LGBTQ community, as well as to honor those lost in the Orlando Pulse nightclub tragedy a year ago. The band, who are Florida natives, says that they hope the song can help everyone in need of a friend or an ally. "Ally" is a beautiful, minimalistic ballad that's totally out of left field for We the Kings, but it helps make the song's message that much more effective.
Young and Divine – "Ice Water Chain"
Music's best kept secret is looking to break through in a big way. Singer/songwriter Young and Divine is no stranger to writing great pop tracks, and his new one, "Ice Water Chain," is just one of the two that are set to be released in the coming months. Featuring a chilled out trop-pop vibe, the track is a staple for an after-the-party playlist. More importantly, it shows that Young and Divine is a secret definitely worth sharing.
Prince – Purple Rain
[Deluxe Expanded Edition]
The world is still mourning the loss of music mogul Prince, who passed away in April of 2016. With 39 studio albums under his belt that spanned across nearly four decades, you can probably bet that were a couple songs he recorded that never made the cut. Fortunately, we're getting our first dose of posthumous Prince material as part of the deluxe re-issue to his legendary record, Purple Rain. This is the first time his 1984 album is getting the re-master treatment, and the addition of 11 songs from the vault make it the perfect package for Prince superfans or new listeners who have yet to experience one of the most iconic musicians ever.
Drake – "Signs"
The grind never seems to stop for Drake. Then again, that's part of the reason he's a world-renowned superstar. Either way, it doesn't matter how many songs he's featured on or how many records he's dropped in a calendar year—you never know when he'll decide to unleash something new. In promotion of Paris Fashion Week, Drake's latest number is "Signs." Best described as a sequel to his hit, "One Dance," the dancehall-esque track is meant to get cranked to full blast—whether it's on a runway or in your car stereo.
[You can hear "Signs" at around the 6:30 mark]
The #LouisVuitton #LVMenSS18 Show by @mrkimjones live from the Palais Royal in Paris, France#Periscope #PFWhttps://t.co/1pvxs6Cp6K

— Louis Vuitton (@LouisVuitton) June 22, 2017
Manchester Orchestra – "The Alien"
It's rare to see a band kick off their career at such a high point and continue to ascend to levels unimaginable, but it's happened here with Manchester Orchestra. The Atlanta quartet made waves in 2006 with their debut, I'm Like a Virgin Losing a Child, and after all these years—and multiple solo projects from frontman Andy Hull—they still find ways to grow as songwriters. "The Alien," according to Hull, paints the picture of a man facing a decision that will ultimately impact his family. It's a powerful message, but Manchester Orchestra are the ones who have no issue telling it best. The track is taken off their fifth full-length, A Black Mile to the Surface, out on July 28th.
Radiohead –
OK Computer OKNOTOK 1997 2017
Radiohead's OK Computer isn't the oldest album ever, but a lot of records from the 90's could use a bit of a tune-up. A remaster of the 1997 full-length is part of its repackage called OK Computer OKNOTOK 1997 2017 to commemorate, you guessed it, its 20th year anniversary. Along with the audio updates are also a boatload of b-sides, featuring three previously unreleased tracks in "I Promise," "Man of War," and "Lift." OK Computer is undoubtedly one of the most influential rock albums ever, and this fresh edition helps sweeten the collection.
Other new releases:
Lights – "Giants"
HAIM – "Little of Your Love"
Kodaline – "Brother"
Mystery Skulls – "Losing My Mind"
Vince Staples – Big Fish Theory
311 – Mosaic
RAC, St. Lucia – "The Beautiful Game"
Blackpink – "As If It's Your Last"
Sheppard – "Edge of the Night"
Various Artists – Despicable Me 3
Nico & Vinz – "Intrigued"
WizKid, Major Lazer – "Naughty Ride"
Jaymes Young – Feel Something
VÉRITÉ – Somewhere In Between
L'il Jon, Skellism – "In The Pit (feat. Terror Bass)"
Jillian Jacqueline – "Bleachers"
Ruelle – "Secrets and Lies"

Tags:
DJ Khaled
,
Drake
,
Fall Out Boy
,
Fresh Pressed
,
Imagine Dragons
,
Manchester Orchestra
,
new music
,
New Music Friday
,
Owl City
,
Prince
,
Radiohead
,
We The Kings
,
Young and Divine