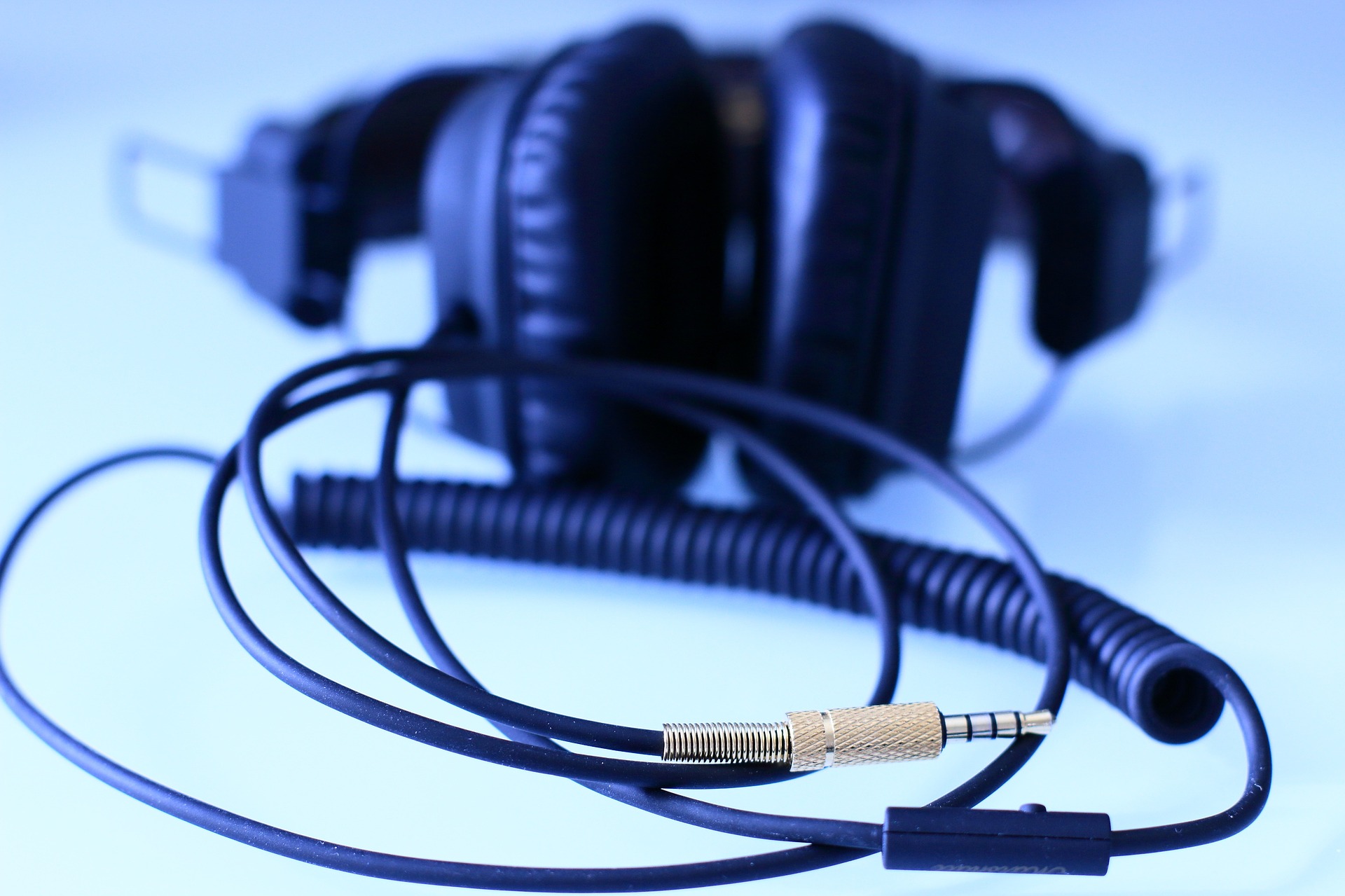 What better way to kick off a weekend than with new music? Fridays are always chock full of the latest songs and albums ready to be the soundtrack to everyone's antics, and here you'll find some of the week's standout releases. Whether you're ready to spin an anticipated song from a favorite artist or just taking a look at what's out there, there's a whole lot of tunes to dive right into. Who knows—maybe you'll find your next obsession.
Katy Perry – Witness
Witness is by far Katy Perry's most eclectic and adventurous effort to date, and it's all put together in a way that keeps it from being different just for the sake of being different. There's enough quality here ("Chained to the Rhythm, "Pendulum") that you could add to a list of the best Perry songs ever and nobody would complain—but mostly, the songs on Witness prove that she doesn't need to regurgitate past record formulas in order to reap success. There's no doubt that this album will be a massive hit for Perry's discography and is certainly in the running for one of the best pop LPs of the year so far.
Ariana Grande
– "Somewhere Over the Rainbow"
Faced with a tragedy unlike any other, Ariana Grande re-emerged with incredible courage and perseverance. Nobody expected Grande to return to Manchester so soon following the devastating attack after one of her concerts this past May, but what she ended up doing was throw one of the biggest charity events we've ever seen. The One Love Manchester show featured performances from the likes of Miley Cyrus, Justin Bieber, and Coldplay, but it was Grande's presence that naturally helped make the show as special as it was. Her rendition of "Somewhere Over the Rainbow" is raw, personal, and beautiful, and it ultimately provided the survivors with the tribute they so rightfully deserved.
David Guetta – "2U" (feat. Justin Bieber)
Justin Bieber isn't just a musician—he's a musical mercenary brought in to turn songs into monsters. The charts tell the story: Bieber already has two number one hits this year on songs he's contributed to, and with two top five singles last year, it's clear he's got a knack for being pop's most coveted guest. His latest, a collab with David Guetta entitled "2U", is—as expected—another smash. "Song of the Summer" gets thrown around a lot, but this time we mean it. With a mellow house flair and a strong chorus, another number one is definitely on deck.
DJ Khaled – "To The Max" (feat. Drake)
"To The Max" isn't a "No New Friends" or "I'm On One," but it solidifies the fact that a Khaled and Drake combo is a force to be reckoned with. The beat here is frantic and thumping, and while it could have used more Drake, what he does do here is impressive. The track, which is off Khaled's upcoming album, Grateful, is more driven by its instrumentals than usual, so it's ready and willing to get the remix treatment from plenty of artists. Drake's rumored to be featured at least a few other times throughout Grateful's 23 song track listing, so perhaps the best is yet to come.
Miley Cyrus – "Inspired"
Certainly inspired, Miley Cyrus delivers new song called "Inspired" after making a return-to-her-roots comeback with "Malibu." Similar to "Malibu," the new cut full-on embraces a country twang in this heartfelt ballad that really suits her persona. While it's unclear whether it'll be included on her upcoming full-length out this fall, it's completely obvious that Cyrus has never felt more comfortable with the style of music she's creating, and it's paying off immensely.
Andy Grammer – "Give Love"
Hits are in Andy Grammer's DNA. Whether poppy tracks like "Honey, I'm Good." or acoustic numbers like "Fresh Eyes," he's got "catchy" down to a science, and he pulls it off yet again with the vibrant "Give Love." Even though he hasn't dropped an album since 2014, the songs just keep getting better. "Give Love" is a song that Adam Levine wishes he could have for Maroon 5, and a fitting verse from LunchMoney Lewis adds an element to Grammer's tunes that he's yet to delve into until now.
Lorde – "Sober"
There's a lot going on in Lorde's new song, "Sober," and really, that's part of its charm. When it comes to new Lorde music, you want to hear something original—something that straight up pushes the envelope. Though she's had an incredibly solid track record thus far with her upcoming album, Melodrama, "Sober" takes it to an even higher level. Horns command the chorus and tight production fills out the rest of the track, resulting in A+ ear-candy leading up to her record release next week.
Allie X – CollXtion II
It's about time for Allie X to breakout into the next big thing. She's been bubbling under the surface for a little bit now, but her latest record, CollXtion II, should push her over the edge. Tracks like "That's So Us" are Icona Pop-esque singalongs while "True Love Is Violent" is vulnerable and cathartic, so Allie X has the grand scope of pop music right at her fingertips. Whether you're a fan of those high-octane radio jams or something more laid back, she's packed it all into these ten songs. It's brief, but it's effective, and that's the most important thing.
Sia – "Free Me"
Songs by Sia are never short of emotion or feeling, but what "Free Me" brings to the table is monumental in importance. In partnership with #endHIV, a campaign designed to raise awareness and funds for the creation of low-cost HIV vaccinations. The song releases with the intention to make this issue known. Sia delivers a powerful, vocal-driven ballad with a music video featuring actresses Julianne Moore and Zoe Saldana, and it's a gorgeous package that anyone can appreciate. Of course, all proceeds from the song will be donated to the cause, and more information can be found here.
Other new releases:
Our Last Night – Selective Hearing
Manchester Orchestra – "The Gold"
Volumes – Different Animals
Phoenix – Ti Amo
X Ambassadors – "The Devil You Know"
Rise Against – Wolves
Royal Blood – "I Only Lie When I Love You"
AJR – The Click
AJR – "Sober Up (feat. Rivers Cuomo)"
Pharrell Williams – "Yellow Light (Despicable Me 3)"
Rancid – Trouble Maker
Lady Antebellum – Heart Break
Oh Wonder – "High On Humans"
London Grammar – "Hell To The Liars"
Kelsea Ballerini – "Legends"
Ice Cube – "Good Cop Bad Cop"
Rooney – "Second Chances"
Kat Dahlia – "Sirens"
CID – "Believers (feat. CeeLo Green)
Lost Kings, Ally Brooke – "Look At Us Now"
Jhene Aiko – "While We're Young"
The Aces – "Touch"
BANNERS – "Someone To You"
Vince Staples – "Rain Come Down"
SZA, Kendrick Lamar – "Doves in the Wind"
Tags:
Allie X
,
Andy Grammer
,
Ariana Grande
,
David Guetta
,
DJ Khaled
,
Fresh Pressed
,
Katy Perry
,
Lorde
,
Miley Cyrus
,
new music
,
New Music Friday
,
sia