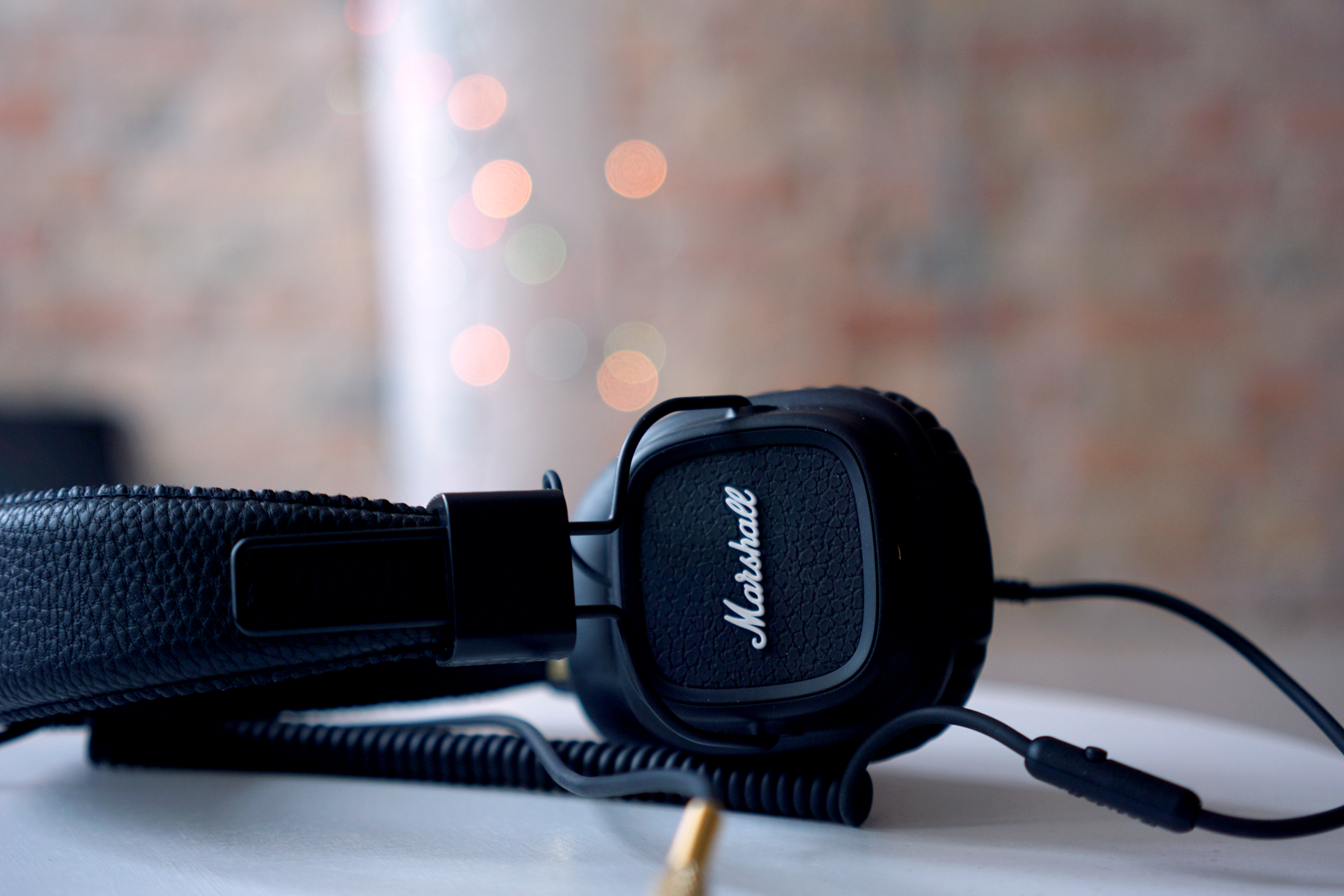 What better way to kick off a weekend than with new music? Fridays are always chock full of the latest songs and albums ready to be the soundtrack to everyone's antics, and here you'll find some of the week's standout releases. Whether you're ready to spin an anticipated song from a favorite artist or just taking a look at what's out there, there's a whole lot of tunes to dive right into. Who knows—maybe you'll find your next obsession.
Blink-182 – "Wildfire"
Blink-182's upcoming deluxe edition for their latest album, California, is fast approaching, and if the songs released thus far has told us anything, it's that it totally isn't California Part 2. We've seen a different— at times, more aggressive—side of Blink with these new songs, but the most recent has them turning back the clocks. "Wildfire" is billed by the act as a "California/Enema of the State love-child," and it probably could have been a track on either record. Old fans will appreciate the nostalgia, and new fans will just be stoked they've got another Blink track to add to their playlist.
Paramore – After Laughter
Few "pop-punk" bands have traversed the music industry quite like Paramore has. Having been a group for over a decade, they've managed to find massive success with any sound they've dabbled in, and their newest album, After Laughter, puts them in the driver's seat of becoming alt-rock powerhouses. Backed by "Hard Times" and sure-to-be-single "Rose-Colored Boy," Paramore proves that they refuse to be tied to any specific genre—they're just having a blast making the music that they want to make.
Miley Cyrus – "Malibu"
There's a new Miley Cyrus song, and no, there isn't any twerking going on here. Cyrus is back with a vengeance in the most adorable of ways with her breezy single, "Malibu," and it's set to be included on her upcoming album out later this year. Sporting a light pop-rock vibe, this singalong jam will have yearning for summer days beachside.
Imagine Dragons – "Whatever It Takes"
When you're as solid as Imagine Dragons, you don't ever need to switch things up. "Whatever It Takes" finds the arena-rock alumni in familiar territory, but it's exactly where we want them. A pseudo-rap flow controls the verses as a poppy, soaring chorus takes over—it's the best we've heard from them lately, and it's on their upcoming record, Evolve, out June 23rd.
Linkin Park – "Invisible"
Linkin Park's Chester Bennington has a message for diehards who want them to go back to their sound from 2000's Hybrid Theory: "Move the f*** on." A little harsh? Maybe. But Bennington has essentially been saying this through song ever since the group released their pop-centric single, "Heavy." The tunes we've heard from their new album, One More Light, shows exactly why they'll be rolling with their pop-star identity for the foreseeable future—tracks like the newly-released, Mike Shinoda-led "Invisible" are ridiculously infectious, and the formula just plain works.
Machine Gun Kelly – Bloom
For his third full-length, Bloom, Machine Gun Kelly blossoms into what is his best work to date. The Cleveland-based rapper is going into its release with a top five single in "Bad Things" and a potential smash in "At My Best," but there's a lot more to Bloom than meets the ear. With lyrics that range from relationship issues to drug addiction, Machine Gun splits time between spitting a rapid-fire flow to switching up genres effortlessly. ("Let You Go," "Rehab")
Bleachers – "Everybody Lost Somebody"
Can a band get to a point where nobody's surprised when they release something amazing? If so, Bleachers is totally there. The Jack Antonoff-lead project may be young, but boy, has he accomplished a lot. The jump in quality from his 2014 debut to his upcoming sophomore effort, Gone Now, is shaping up to be remarkable. With the latest cut, "Everybody Lost Somebody," Antonoff is once again delivering a pop gem equipped with a low-key chorus but an explosively catchy horn line.
Harry Styles – Harry Styles
The long-awaited full-length from Harry Styles has finally arrived, but was it worth the wait? Styles puts behind everything he previously showed off in One Direction for a total revamp, crafting a sound that combines the geniuses of David Bowie, Pink Floyd, Queen, and more. With his solo career only getting started, it's hard to imagine that his self-titled record will be seen as his best at the end of the day, but it'll certainly be remembered as his most ambitious.
Calvin Harris – "Rollin"
Other album titles can go home: Calvin Harris officially wins title of the year with Funk Wav Bounces Vol. 1. Out on June 30th, the record is set to feature an all-star cast of some of the biggest names in music, and the latest cut will have you wondering what else could possibly be in store. Collaborating with Future and Khalid, "Rollin" is yet another sample of Harris' newfound foray into baby-making grooves, and with over a month until the record drops, we're already wondering how long until a Funk Wav Bounces Vol. 2.
Other new releases:
MisterWives – "Coloring Outside The Lines"
Seether – Poison The Parish
HAIM – "Right Now"
The National – "The System Only Dreams in Total Darkness"
New Kids on the Block – Thankful EP
AJR – "Drama"
Ingrid Michaelson – Alter Egos EP
B.o.B – Ether
Zac Brown Band – Welcome Home
PWR BTTM – Pageant
Lady Antebellum – "Heart Break"
Kat Dahlia – "Friday Night Majic"
Tags:
Bleachers
,
Blink-182
,
Calvin Harris
,
Fresh Pressed
,
Harry Styles
,
Imagine Dragons
,
Linkin Park
,
Machine Gun Kelly
,
Miley Cyrus
,
new music
,
New Music Friday
,
Paramore